Summer Club Hours
NOTE – We are open later on Fridays & Saturdays now
Monday – Friday 5:30 am – 9 pm
Saturday 7 am – 9 pm
Sunday 8 am – 8 pm
Kids' Club Hours (by reservation only)
NOTE – More Available Hours Added
Monday through Friday 8:30 am - 12:30 pm
Tuesday, Wednesday, & Thursday 3:30 pm – 6 pm
Saturday & Sunday 9 am – 12 pm


TRIBE Team Training Trial Week!

June 7-12
Complimentary – Open to All
When you join a TRIBE, you commit to your fitness, your goals, and your Team. You are part of a Team that will train, motivate and succeed together for six weeks. Your TRIBE Coach adapts each exercise to suit all fitness levels, from beginner to athlete. TRIBE Team Training™ creates community, fosters accountability and delivers RESULTS!

TribeLIFE is a fun, high energy, low-impact workout that will improve total body strength, fitness and cardiovascular health in a revitalizing team setting.
To reserve your free trial spot please use the Avila Bay Club APP and click on classes. Go to the appropriate day and class and click Sign up!
Please email [email protected] if you have any questions!
Tribe LIFE Complimentary Trial Times
Monday, June 7 – 8:30 to 9:30 am
Tuesday, June 8 – 6:15-7:15 pm
Wednesday, June 9 - 8:30 to 9:30 am
Saturday, June 12 – 9:30 to 10:30 am
TRIBE Life Session Dates - Choose your TRIBE!
June 14 – July 24
Mondays & Wednesdays - 8:30 to 9:30 am
or Tuesdays & Saturdays - 6:15-7:15 pm (Tues) & 9:30 – 10:30am (Sat)

Each TRIBE Season of 12 sessions is $240 Member / $360 Non-member
Great value – even less cost than traditional small group training!
Group Fitness Classes At ABAC

*Please note that Fit Kids is now Fridays from 3:15-4 pm starting this Friday, June 3.

We have been working hard on a new Group Fitness Class Schedule that coincides with the removal of COVID restrictions. It will be great to have a class schedule that looks more "normal." Many classes will be back inside, as well as a few outside for now. The next few weeks will be a transition time for the club, so please have patience while we work out the shared spaces. The new schedule will be available to view on our website and app starting this weekend, as many of the classes and changes will take place next week. And as always – please check the app before coming to class, as that is always up to date. We will continue to offer Zoom classes for now, and that schedule will still be emailed to active members on Sunday nights.
FITNESS BINGO!

We extended the time to complete your card - to June 15! You now have extra time to earn fun prizes.
Pick up your game card at the front desk today. Complete a single line of BINGO by doing the listed fitness activities and win a cafe coupon. Complete an X and win a ABAC water bottle or hat. Complete a blackout and be entered for a $100 credit on account. WOW!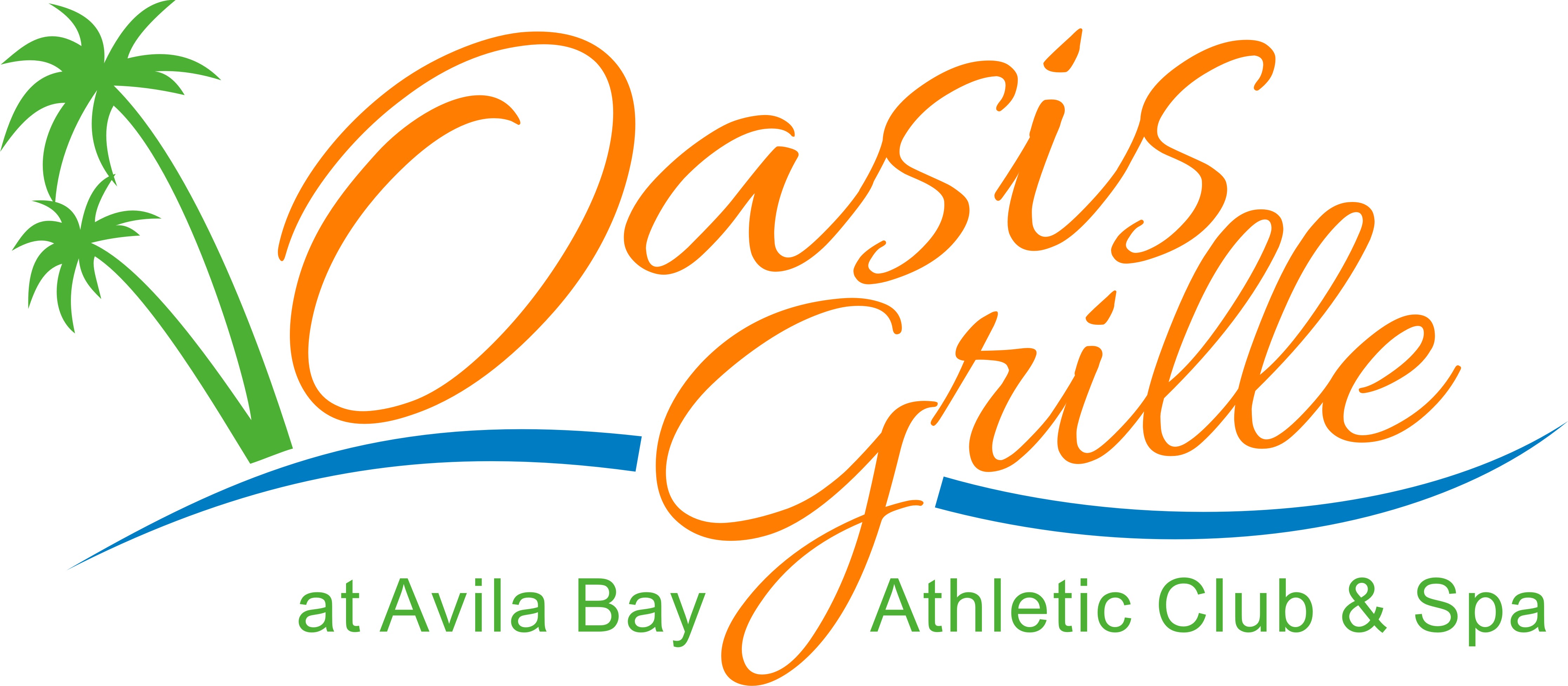 Our awesome Oasis Grille will have a new menu starting next week. There will be some fun new additions!
Wednesday Night Dinners To-Go
June 9
Choose Your Pick-Up Time between 4-6 pm
Shrimp Scampi with Lemon Garlic Butter
Over Bowtie Pasta and Veggies
Garlic Bread
$16 each
Reply to this email to sign-up, or sign-up in the lobby.
Friday Night Happy Hour – Luau Theme!

Friday, June 18
6pm – 8 pm
Members Only

The first Friday Night Happy Hour of the year was a huge success. We found fun ways to spread out and feel great about doing it again in the park on June 18. Let's dress up in our best Hawaiian shirts! Oasis Grille will be serving up a special Huli Huli BBQ Chicken Dinner with pre-purchase again. You won't have to sign-up to attend this time. This event is for active members only. A member on a single membership can bring one guest if they would like.
Tennis Updates

-Please only wear non-marking soled tennis shoes on the tennis courts. Vans and other skateboarding shoes are good examples of shoes not to wear. We don't want to scuff up our new surfaces!
-PLEASE pick up your tennis balls when finished with your court. If you don't want them anymore, please put them in the tennis ball can on the pathway.
-The two free Thursday tennis clinics for tennis members require registration ahead of time using the app or a computer, or reserving a spot through the front desk.
Tennis Mixed Doubles
Every Friday
5:30 – 7:00 PM
Come join us for a good time on the courts! Meet some new people and keep your feet moving. No sign-up necessary. This weekly event is free, and open to members only.
What Is UTR All About?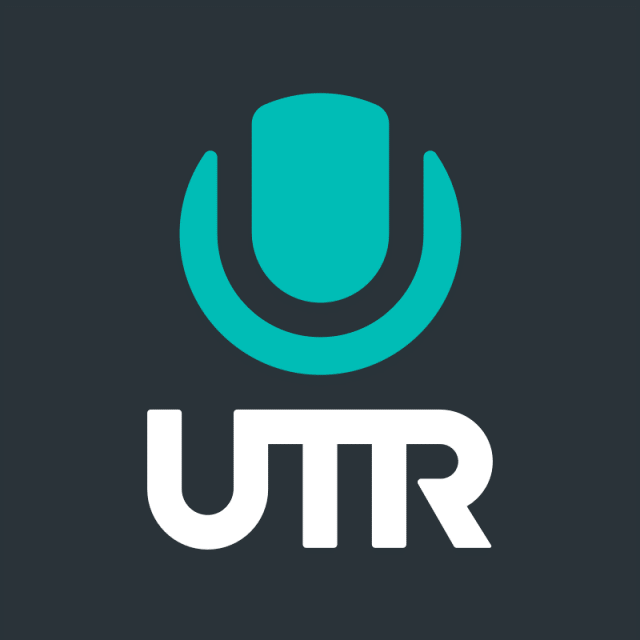 UTR stands for Universal Tennis Rating. It is a rating that all tennis players are starting to get, which makes it easier to match up players and teams. Many of our members are very enthusiastic about this system, as it is giving them more chances to play and meet people. Expanding their tennis abilities and making it easier to get matched up with others. While we encourage everyone to do it, it is not necessary and won't keep you from being able to play in club events. Michael Marquez, our tennis director, is certified to create matches and will help get you all set up if you sign-up for UTR. All the matches you see happening at the club are members. Any non-members wishing to play UTR matches with club members, must first sign-up for a non-member UTR status. This allows them to play UTR matches only from 7-9 pm on weekdays, and after 3 pm on Saturday and Sunday,
The next FLEX League for Central Coast UTR runs from June 8 to July 12. Click here for more information and/or to sign-up for this next session.
Click Here To Sign-Up or For More UTR Information
Summer Blast At ABAC

One Week Sessions
June 7 to August 6
Monday – Friday 9 am – 3 pm

Looking for a fun and safe place for your kids to hang out this summer?
Register for the annual ABAC's Kid's Summer Blast! It's an activity based week that will keep your child moving and excited. Each week includes tennis instruction, swim instruction and games, science experiments, art projects, instructional hands on gardening, educational nature walks, soccer, kids' fitness, Kempo, obstacle courses, and a weekly walk to the Avila Barn. All counselors will be trained in COVID-19 protocols. Visit our website or front desk to receive a registration packet! Please contact Travis Hawley at 805-595-7600 ex. 113, or [email protected] if you have any questions.
Our New Weight Room Equipment Has Arrived!

The last few pieces of our new Weight Room equipment will be arriving next week. There are now more options for everyone as we plan to continue to offer weight equipment outside as well as inside. Come check out the new quad/hamstring, smith rack, plate loaded leg press, glute/ham developer, and chest/shoulder in the weight room. And a spiffy new treadmill in the cardio room! There is a combined weight of 1,220 pounds of new weight plates as well! We will offer some open floor session times with a trainer as soon as the rest of the equipment has arrived.
Large Swimming Pool Reminders

We have received an enormous amount of feedback about the large pool reservations. It is clear that many members love the reservations (which were created only because of the COVID limitations put on the club), and many are thrilled to have drop-in lanes available again. We will continue to try to keep both by keeping the system we have in place now. It will take some time to get used to (just like the reservations did) and we ask for your patience. It would be helpful for members to not make a reservation unless you are sure you want to swim at that time. And to please cancel any reservation you are not going to keep as soon as you know you can't make it. We still have a large amount of cancellations and it would be nice for those that wanted the spots to be able to reserve them. If you are unsure about when you might want to swim, please just use the drop in option now. We are close to being back to normal when everyone should share lanes and we hope the current system will encourage that. We don't yet have a way for separate memberships to reserve a lane together, but you can certainly have fellow members join you in your lane, and encourage family members to share a reservation. The hot tub reservation restrictions remain in place at this time and we look forward to that changing soon. The saunas will be open as soon as we reach Yellow Tier, or the tier levels are gone – whichever comes first!