What's Up At ABAC February 2, 2021
Club Hours
Monday – Thursday 5:30 am – 9 pm
Friday 5:30 am – 8 pm
Saturday 7 am – 8 pm
Sunday 8 am – 8 pm
Kids' Club Hours (by reservation only)
Monday, Wednesday, Friday 9:30 am – 12:30 pm
Tuesday 8:30 am – 12:30 pm
Thursday 3:30 pm – 6 pm
Saturday, Sunday 9 am – 12 pm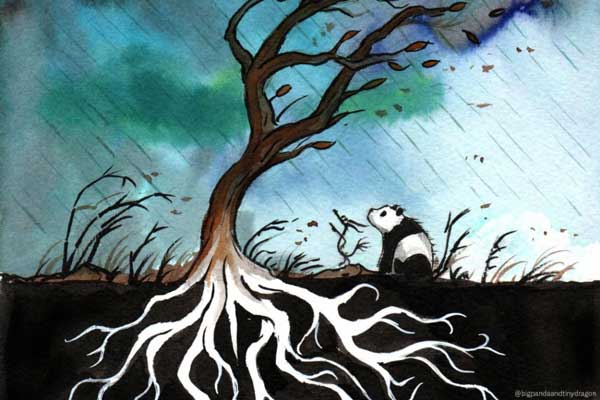 "How is that tree still standing?" asked the Tiny Dragon. "During better times," said Big Panda, "it grew deep roots. Now it can weather any storm."
This illustration and conversation between Big Panda and Tiny Dragon reminds me of our club community. I saw it recently and it really resonated with what we have all gone through together over the last year. We are still here because of the strong club community we built over time. This comes from our care and concern for each other, and from our belief that taking care of ourselves will allow us to stay strong in all that we have to face. Here are some great reminders for trying to build disease resistant roots in our bodies and minds:
Keep Connections with family and friends. When asking "how are you today," probe for more than just a simple "good" or "great" answer from your friend. Focus on eye contact, and ask probing questions to learn more about their feelings and things they are doing.
Ask for guidance from others. It makes others feel more useful and needed.
Eat a diet rich in immune boosters. A diet that has lean protein, fresh fruits and vegetables, nuts and seeds, seafood, and healthy fats. Leave the sugary, salty, and processed foods out.
Get your sleep. Sleep helps to replenish our tissues and cells in the body. Try winding down at least 30-60 minutes before bedtime without the t.v., or other screens. Practice some deep breathing and meditation before bedtime.
Learn something new. Try a new fitness class, or new hobby such as drawing, painting, or music lessons. New challenging activities activates the brain proactively.
Move more. Exercise improves our mood, helps us keep immunities high, and improves immune responses to infections. Remember to mix up your routines. Do a different walk to add more variety to the workout. Switch up the exercises to confuse your muscles while making them stronger.
(From AARP Magazine, December 2020)
Like Big Panda and Tiny Dragon, we are all on a journey through life. What's more important – the journey or the destination? Tiny Dragon would argue that it's neither. It's the company that's most important. Thank you for allowing us to serve you and to continue being on this wellness journey together.
-Nancy Terrell
General Manager
The ABAC Spa Is Open Again!

We are thrilled to offer massage, facials, hair, and nail services once again. And just in time for Valentine's Day! Champagne or cider along with chocolate covered strawberries will be served with any spa service during the long weekend of February 12-15. Please contact the front desk at 805-595-7600 ext. 0, or reply to this email, if you would like to book a spa service.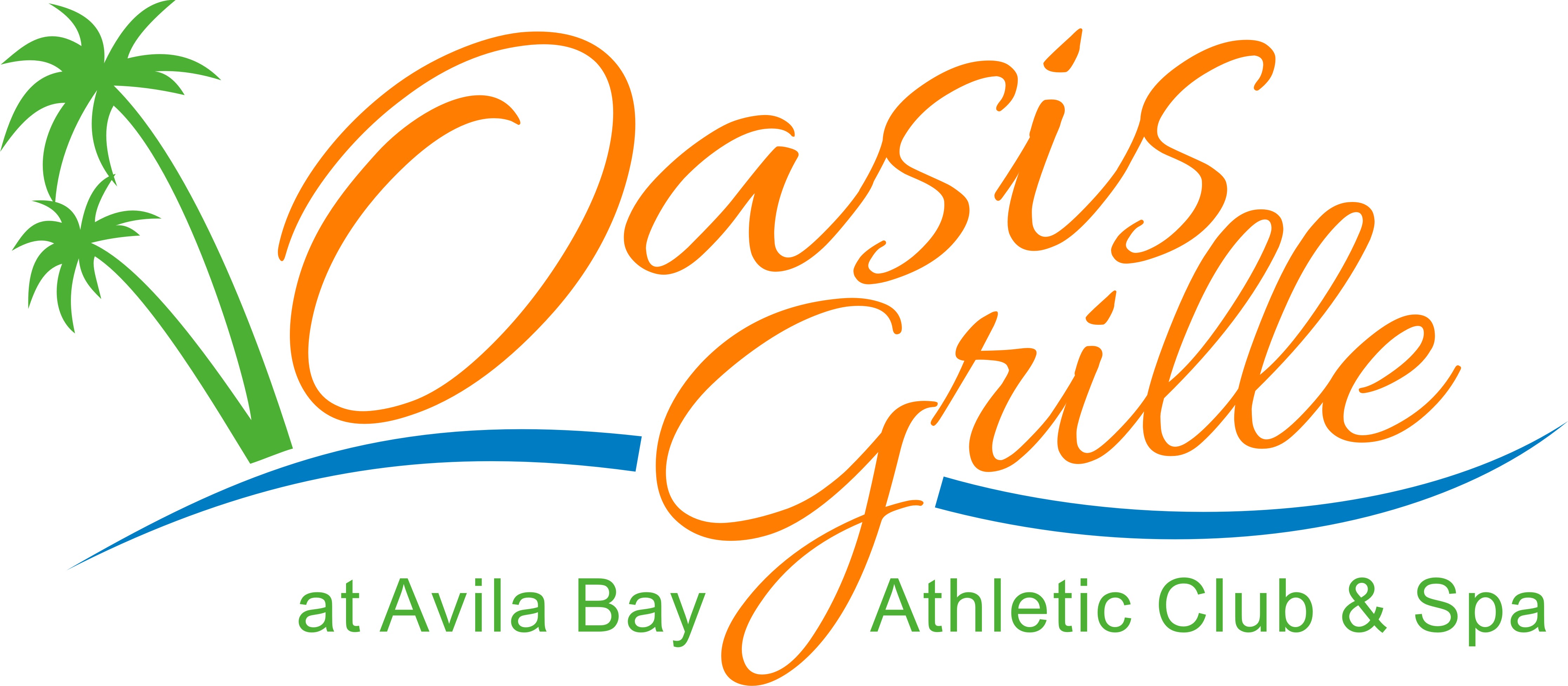 Wednesday Night Dinners To-GO
February 3
Choose Your Pick-Up Time between 4-6 pm
Rock Cod Veracruz
Spanish Rice
Black Beans
Corn Tortillas
$16 each
Reply to this email to sign-up, or sign-up in the lobby.
Taco Tuesdays!
Each week we will feature a special taco for $3.50, in addition to the three popular tacos from our regular menu. Fun!
Valentines' Special Dinner To-Go
Sunday, February 14
Choose Your Pick-Up Time Between 3-5 pm
Oscar Steak with Seafood Topping
Lobster, Crab, and Shrimp
Bearnaise Sauce
Asparagus
Roasted Fingerling Potatoes
Green Salad
Garlic Butter Dinner Roll
Chocolate Pots de Crème
$28 each
Please Help!

The small green microfiber towels are for cleaning gym equipment and should not leave the workout areas. They are NOT for personal use. It is a hazard for the staff to have to pick these up and we want to limit their exposure to towels in just the workout areas. We keep finding them on the floor in the locker rooms. Gym wipes are available in the locker rooms if you need to wipe a handle or anything else.
$$$$ Refer Your Friends to the Club! $$$$

Receive $100 on Your ABAC ACCOUNT!
Want an easy way to put some extra credit on your Avila Bay Athletic Club & Spa account? Refer your friends and family to join the club in February 2021!
Not only will you receive $100 on your account, your friends will enjoy a safe, clean place to exercise and have long lasting family memories together, while maintaining good and healthy habits.
For more information, or a free day pass for your friend to try the club, contact our membership staff, Travis or Amy at 805-595-7600 ext: 105.
February My Zone Challenge

Monday, February 15 – Sunday, February 28
Let's challenge each other! Look for an email soon that will give details of our next challenge. It will run the last two weeks of February.