What's Up At ABAC 3/30/21
Club Hours Easter Sunday, April 4
8am - 4 pm
Oasis Grille 10am – 2pm
No Tennis Clinics
No Kids' Club
UPDATED - Kids' Club Hours (by reservation only)
Monday through Friday 9:30 am - 12:30 pm
Thursday 3:30 pm – 6 pm
Saturday & Sunday 9 am – 12 pm
Group Fitness Classes At ABAC

Look for a cardio weights class (like our previous Power class) to be coming soon! The complete CAC Zoom class schedule is emailed to active members each Sunday night. The schedule link here shows ABAC Zoom classes in Red and Blue, and in-person classes are in black and blue. It now includes class descriptions on the second page, so check that out and try something new! The list of classes on the ABAC app are always up to date, so please always check that before coming to a class.
Click Here For The ABAC Group Fitness Class Schedule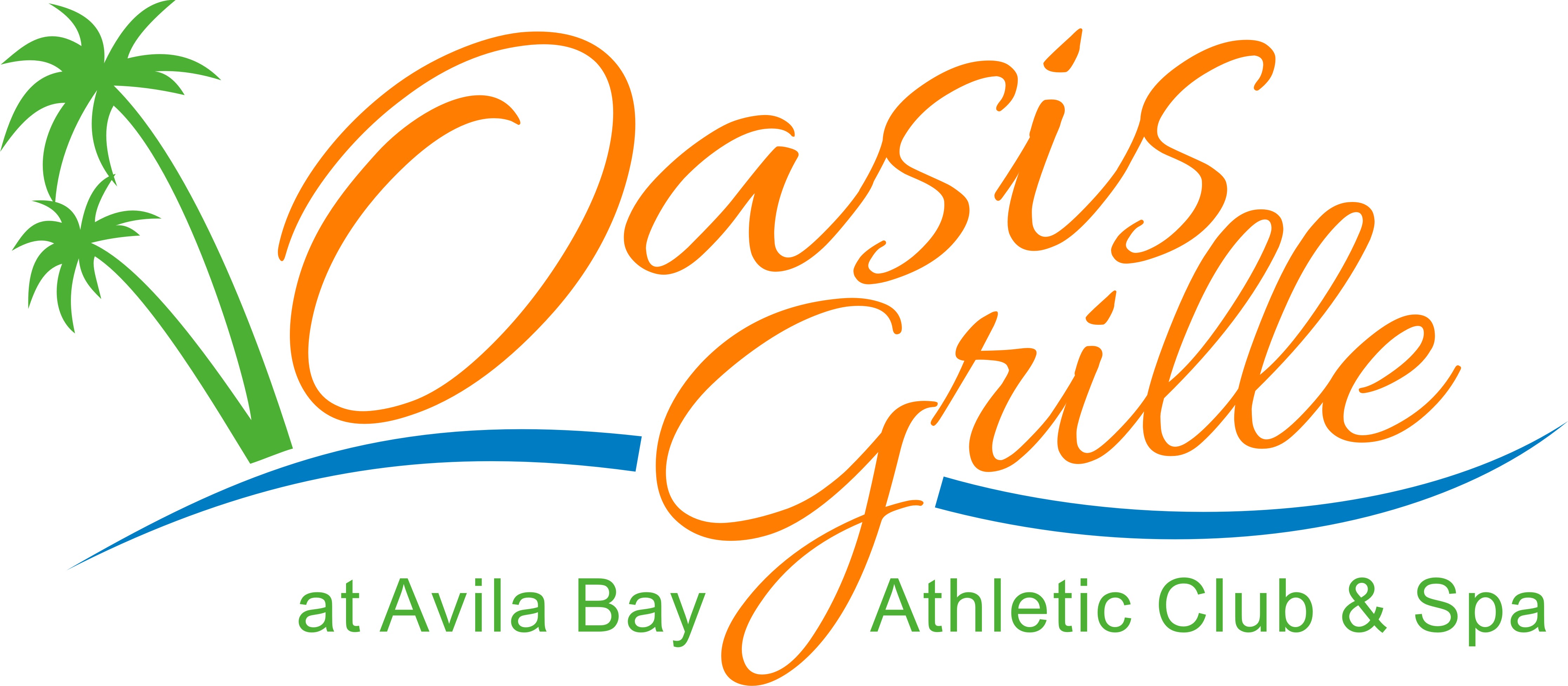 Wednesday Night Dinners To-Go
March 31
Choose Your Pick-Up Time between 4-6 pm
Seared Mahi Mahi
w/ Papaya Mango Salsa
Mashed Sweet Potatoes
Green Curry Sauce
$16 each
Reply to this email to sign-up, or sign-up in the lobby.
Easter Lunch / Dinner!
Easter Egg Decorating Contest

1st Place - $50 Credit To Account
2nd Place – Oasis Grille Coupon
Spread your creativity with an Easter Egg Design and win a prize. Pick up a design sheet in the lobby and return it by Monday, April 8. Use any medium you choose crayons, colored pencils, paints etc. Only one design entry per member, please.
Ping Pong Is Back!

Members have been asking to have access to the table again, and it is on the list for "ok outdoor sports" at this time. We found a spot for it on the concrete pad in the top right corner of the park. Please bring your own paddles & balls, and sanitize as needed. PLEASE DO NOT PLAY PING PONG DURING YOGA CLASSES which take place: Monday 4:15 pm - 5:15 pm, Tuesday 10:30 am – 11:30 am, Wednesday 5:30 pm – 6:30 pm, Thursday 7 am – 8 am and 10 am – 11 am, Friday 4:15 pm – 5:15 pm, Saturday 10:30 am – 11:30 am, and Sunday 9:15 am – 10:15 am.
Tennis Court Resurfacing!

The tennis courts need to be resurfaced. We are making it happen two years sooner than planned due to the court conditions. There will be limited court availability during the week of April 12-18. We are really excited about this project!
Kids' After School Program

April 5 - 30
Mon - Wed - Fri
12 Sessions
$325 Members / $425 Non-Members
This program has been a big hit! It is based on keeping kids safe and active while challenging them with a variety of activities. Tennis, Swimming, Calisthenics, Plyometrics, Speed and Footwork training all in the form of games and fun drills! The main focus is fun while also introducing health and wellness to your children. Email [email protected] with any questions.
Spring Break Kids' Camp