September Newsletter 2017
Member of the Month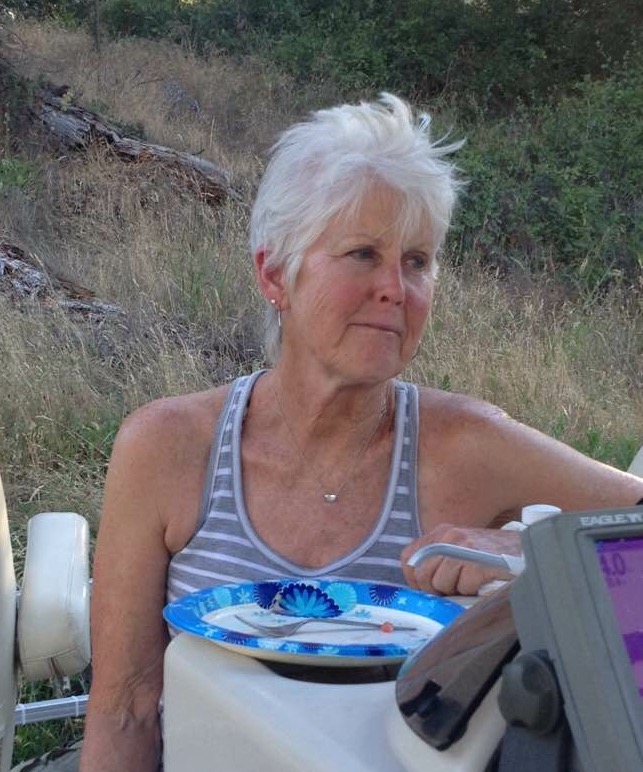 Linda Hurst
Congratulations to our new Member of the Month, Linda Hurst! Linda has been a member of the club for 30 years! She lives in San Luis Obispo and works as an employee of San Luis Obispo County. Here is what she had to say: "It will probably sound corny when I express how grateful I am to have the Avila Bay Club in my life. With my then husband, David Hurst, I moved to San Luis Obispo County in 1987. We joined the club, before I actually moved to SLO. On my first visit to the club to play tennis, I met Mary and Paul Speidell, John St. John (that day without wife Diane) and Jerry Shennum. These dear people, later to include Ginger Garrett, Jana Hanson and Marti Brand, have proved to be lifelong friends. I have developed many other strong friendships at the club over these many years. I remember Frank Collie teasing me about putting my baby daughter Aubrey in her car seat under the bench on the tennis court so I would be able to play. That was 28 years ago! Over time my interests in the club have expanded beyond tennis. Among other things, I have been active in fitness classes, worked with a personal trainer (my personal hero Larry Goldzman) and enjoyed hiking. I also get to eat healthy and well, all due to my frequent meals at ABC's Oasis Grille. I have used the spa for treatments including massage and I have attended many special events at the club: both parties hosted by club members and events sponsored by the club. Since Travis Hawley wanted me to point out what a wonderful employee he is, I can note that Bingo Night in August was quite a success with him as MC. We are blessed to enjoy this lovely facility and the great staff who work pretty darn hard to meet our various needs. Thank you all!" We are so blessed to have Linda as part of our ABAC family! You always make us smile, and we are grateful for you!


Employee of the Month
Claire Newton
Congratulations to our new Employee of the Month, Claire Newton! Claire started at the club in May of this year, and while she hasn't been here long, she's been an amazing employee thus far. She is one of our lifeguards, swim instructors, and was also a Summer Blast counselor. Claire moved to the Central Coast her freshman year of high school, when her family decided to make their vacation home their permanent home. She will be starting school at Cal Poly this September, where she will be pursuing a degree in business administration. When Claire is not at work or school she enjoys kayaking, hanging out with friends, watching sunsets, hammocking, and exploring all that the Central Coast has to offer. Her favorite thing about the club is all the friendly faces, the atmosphere, and the beautiful sunsets on the Friday nights while guarding for Happy Hour. Congratulations again to Claire Newton on being our employee of the month!
Hike the Morro Strand!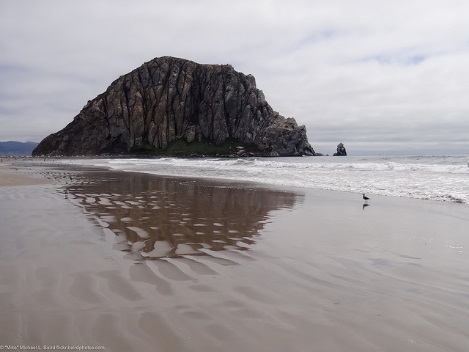 Saturday, September 16th
10:30 a.m.

It is a 3.5 roundtrip mile, fairly easy hike. This scenic hike will take us through wetlands, sand dunes, onto the beach and ultimately to the base of the iconic Morro Rock. Come prepared with light jacket for morning fog, good footwear, and binoculars if you like.

Directions from Hwy 1:
About 2 miles north of downtown Morro Bay, Turn west on San Jacinto Street, then bear south through a small subdivision to the parking lot. For more information contact Jan Secord. 805-602-0403.
$100 Credit to Account for Referrals!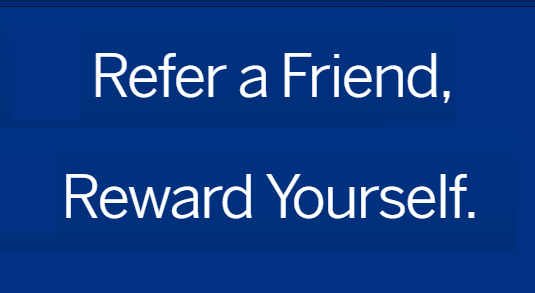 Visitors are returning to the valley and our kids are back to school. Yeah! Time to get our workout routines back on track. What better way to do this than to invite a friend or two to join you? Invite your friends to come and try a class or tennis clinic, or to take a swim! Not only will they want to join, but when they do join YOU will receive $100 referral credit on your account!
For a complimentary day pass or more information, please contact Amy, Travis or Ashley at the membership desk. Or, call 805-595-7600 ext: 105.



SPA NEWS


Anytime Is the Right Time to Receive Massage

When Diane asked clients what words come to mind when they think of their last massage, they replied...
Improved Range of Motion
Pain Free
Relief
Stress Relief
Therapeutic
Wow!
Enjoy a chair massage at the pool, in the lobby or massage room!
Email Diane at [email protected] if you would like to learn the benefits of massage, have any questions or would love a tour of the Spa/Salon.
Massage Is Available Every Day
Gift Certificates Are For Every Occasion


Autumn is almost here!
With Fall right around the corner, it's time to pamper yourself at our lovely salon and spa.

• Get your nails done with some lovely fall colors and
Maybe some little designs.

• Start the new season off with a little change, visit Nancy in our salon for a new hair color or cut to bring yourself into fall.

• It's always a good idea to begin every season with a nice exfoliation of the toxins in our skin. Meet up with Christina, our esthetician and see what her thoughts our on an ideal facial for your skin.

• The fall season is the perfect season for relaxation, darker skies, changing leaves, and warm cups off hot tea, don't forget to add a massage to your relaxation routine. Book your appointment today with our amazing massage therapist! YOU WILL NOT REGRET IT… and neither will your stress level!
ABAC Olympic Fun!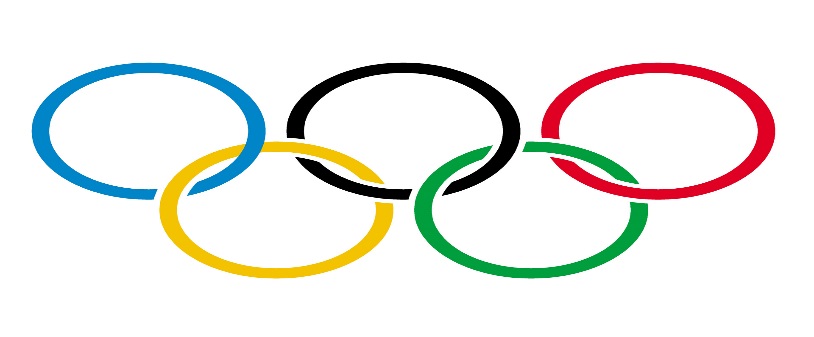 New Records This Year For The Olympics!
Longest Plank: 14 min 2 seconds -Suzanne Nelson of the Dominators (Was 12:03 by Scott Milstead)
How Many steps in 10 minutes - 1334 Ron Eisworth of the Dominators (Was 1280 by Suzanne Nelson)
50 Yd Freestyle Swim -27.28 Eric Linkugel of Amy's Aces (Was Greg Boege 29.75)
50 yd Breast - 36.34 Mitch Emerson of the Eliminators (Was Ron Eisworth 44.87)
50 yd Butterfly - 28.22 Eric Linkugel of Amy's Aces (Was Greg Boege 42.85)
1st Place – The Dominators! 154.5 Points 35 Medal Winners
2nd Place – Amy's Aces 78.5 Points 13 Medal Winners
3rd Place – Bay Watchers 65 Points 13 Medal Winners
4th Place – The Eliminators 58.5 Points 10 Medal Winners
5th Place – The Solid Gold Sensations 56.9 Points 9 Medal Winners
6th Place – Beauties & The Beast 29 Points 5 Medal Winners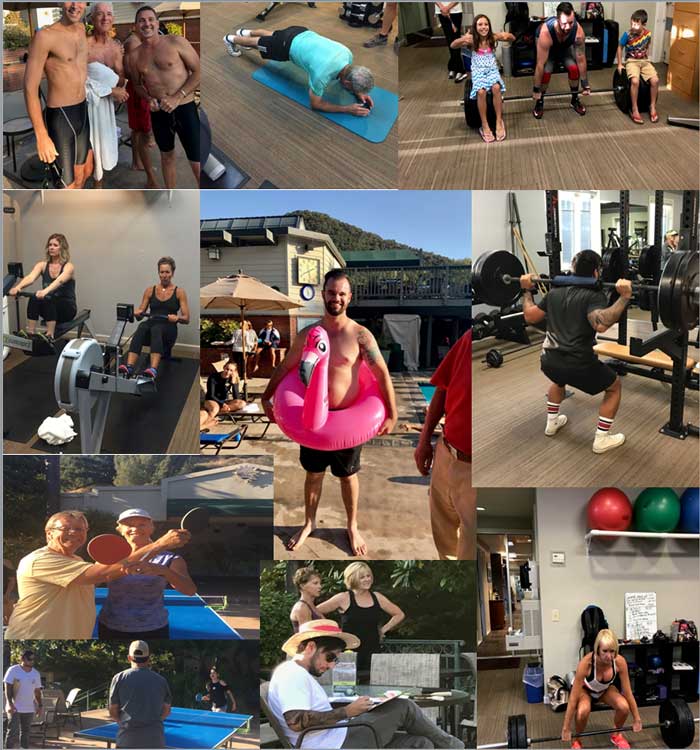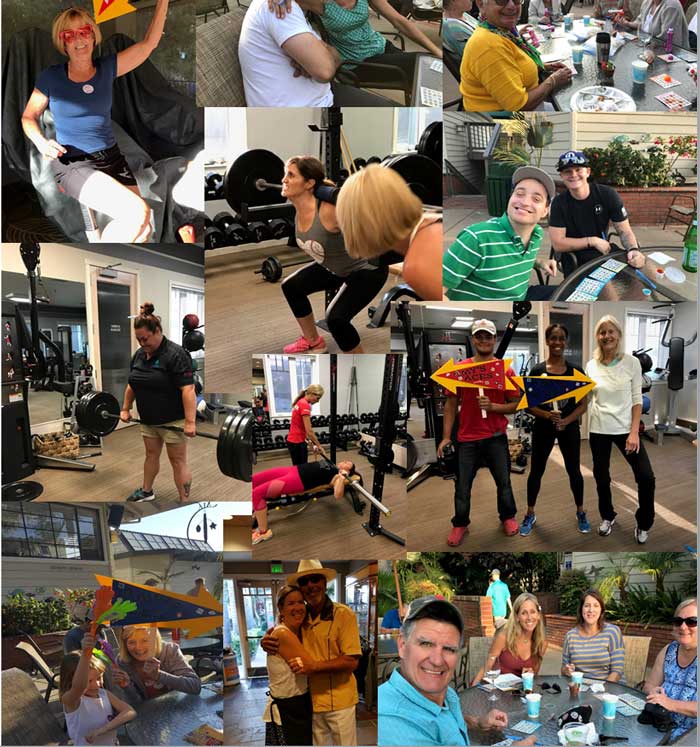 Aquatics
Boy, it sure has been quieter at the pool (except for the scorching hot days of course)! With the kids back in school, the pool has been a fantastic place to come relax in the afternoons. Come grab a lounge chair, put on a little sun block, order some lunch, and let us help you have a restful afternoon!
And just because school is back in session, it doesn't mean you should let your kids' swim skills lapse. I'll be offering another short series of group lessons after school between September 18th and October 12th. Each session will consist of four 30-minute lessons on Tuesdays and Thursdays for two weeks. As always, our lessons are limited to just two children per instructor to ensure that they get plenty of personal attention and focus. If that schedule doesn't work for you, we always have private or semi-private lessons which can be scheduled at your convenience. Please contact me for more information or to sign up!
Last month, there was one person who responded to the Trivia question with the correct answer. The question was "What stroke did Pablo Morales swim in the 1984 and 1992 Olympics?" The correct answer of "Butterfly" was submitted by the famous Travis Hawley. I originally told him that he was ineligible because I didn't want the contest to look rigged, but he was the only one who responded. As a reward, he will receive a free 15-minute swim lesson. I have heard that he wants to spend the time practicing his belly flops. (Reference photo of him wearing the pink flamingo floaty during the Olympics competition!)
This month, I have a new swim tip, challenge, and trivia question for you.
Enjoy!
Swim Tip: On backstroke, good symmetry in your body and stroke will help keep you swimming straight. The two most important things to do to swim in a straight line are:
1) Keep your nose and chin in-line with the center of your body. If your head tips to one side, you will end up swimming in that direction
2) Ensure your hands enter the water an equal distance from your head. If one hand tends to cross over, you will end up going crooked.

Monthly Challenge: Swim half of each workout with your least-favorite stroke. The more you practice the things that are challenging to you, the less intimidating they become.

Trivia Question: What swimming events were included in the 2017 Avila Bay Olympics?


Your ABAC Weekly Tennis Ticket
for Fall beginning August 21
(Please note private lesson and some clinic price increases effective September 15)

Monday
4:00-6:00 Advanced Juniors TOURNAMENT Clinic (Hugh, Korey) $30.00
Tuesday
3:30-4:30 Beginning Junior Clinic (Staff) Monthly session
4:30-5:30 Intermediate Junior Clinic (Staff) Monthly session
4:30-6:00 Advanced Junior Clinic (Staff) $20.00
6:00-7:30 Intermediate Adult Clinic/Live Ball (Staff)* $20.00
*By reservation (8 maximum)
Wednesday
4:00-6:00 Advanced Juniors TOURNAMENT Clinic (Hugh, Korey) $30.00
6:00-7:30 Advanced (5.0) Adult clinic (Staff)* NEW
*By reservation (8 maximum) $20
Thursday
9:30-10:30 Adult Clinic (Leah) $15
10:30-11:30 Adult Clinic (Leah) $15
2:30-3:30 All level drop in Clinic (Staff) Free for members
3:30-4:30 Beginning Junior Clinic (Staff) Monthly session
4:30-5:30 Intermediate Junior Clinic (Staff) Monthly session
Friday
9:00-10:00 All level drop in (Staff) $15.00
3:30-4:00 Tiny tots Clinic (4-6 years) Monthly session
4:30-6:00 Advanced Junior Clinic (Staff) $20.00
Saturday
8:00-9:00 Beginning Tennis Clinic (Staff) $15.00
9:00-10:00 Intermediate Tennis Clinic (Staff) $15.00
10:00-11:00 Advanced Tennis Clinic (Staff) $15.00


For PT and Group Exercise!
Some things are coming to a close this summer such as our 8 week Summer Sizzling Video Series! But all that means is now you can come on in and give those workouts a try! If you have any questions please feel free to email Jan Berdar at: [email protected]
Group Fitness Classes are in full swing! Our Fall schedule is out and we hope some of the changes will help you to get to more classes!
Monday Cycle/Sculpt is now beginning at 9:45 - This may help those Late start Monday parents!
Sara Gallon is adding a 15 minute optional core workout directly following her 45 minute cycle class on Tuesday and Thursdays!
Thank you to Vicki Jackson for teaching for us for over 8 years in the cycle department. She is now taking a break and will just be subbing....but look who is getting up early to teach Wednesday cycle at 6:30am...Our very own Mitch Emerson! Yes Mitch our aquatics director will be leading the class over the next quarter so set those alarms and come out!
Sara Gallon will be teaching Saturday 8:15am cycle and Rosemary Wrenn is back on for Yoga every Wednesday at 4:15pm
September Personal Training SPECIALS!! Pilates and Small Group 10 session punch cards are $195.00 / 50 minute session and $85.50 / 30 minute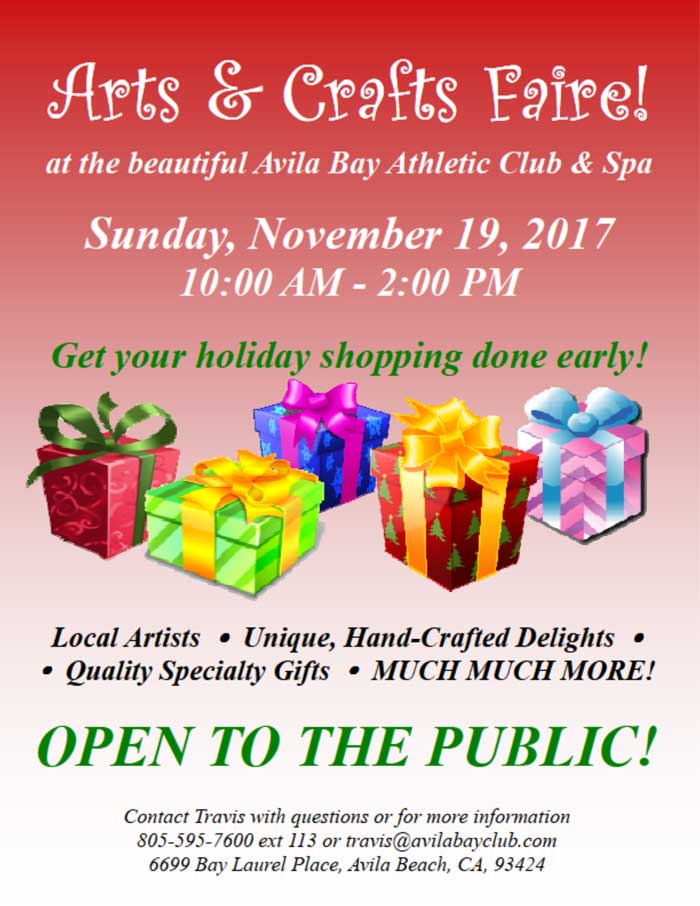 Mark your calendars for November 19th! The annual Art's & Craft fair is coming back! Come get your holiday shopping done early with other 30 local artists and vendors displaying their work! We have something for everyone so it's sure to be a great time! Questions or comments? Contact Travis Hawley at [email protected]


Holiday Parties at the club
Are you a business owner or tasked with the job to plan your company's holiday party? Well look no further as the Avila Bay Athletic Club is the PERFECT venue for your special event! With five beautiful venues to choose from we have both indoor and outdoor venues that can accommodate anywhere from 1-150people! Let the professional staff here at the club cater to your every need and make this holiday season one to remember! For booking or questions please contact Travis Hawley @
[email protected]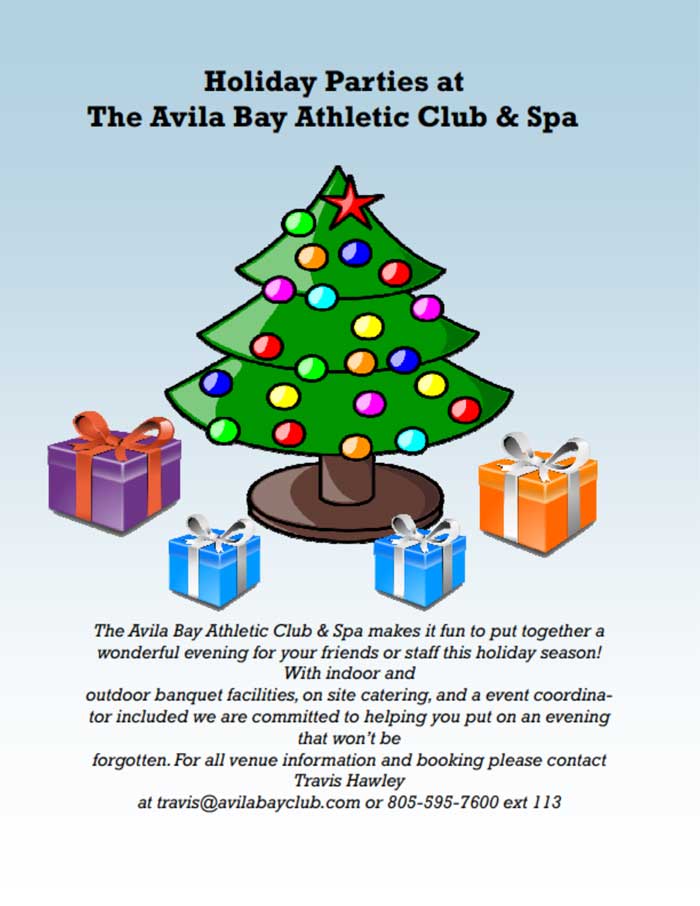 Kids' Club
We are getting back into the swing of things!
September is here and the excitement of school fills the air.
We now go back to our normal hours in Kids' Club, which are: Monday through Friday 8:30am to 12pm and 3:30pm to 6:30pm (only until 6 on Fridays though). The weekends will remain the same. This means that we will be offering the unlimited pricing again. You pay $110 for the month and you can come as many times as you want, within the guidelines. If you are using Kids' Club more than 20 hours in a month, then this is a great option for you. You can always ask about your usage and we can see if it is the right choice for you and your family. It is the end of Summer and we have welcomed Katy, Samantha, Ally, and Kendall. As this month takes off at full speed, make sure you get the chance to stop in and introduce yourself if you haven't had the opportunity yet. They are the so sweet and eager to meet all the families in Kids Club.
This month, help me congratulate Baylor Jones.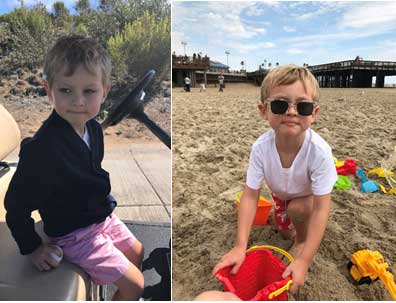 He is a newer friend but he has done an excellent job making friends in Kids' Club. You can be sure he is a happy boy if he has a Transformer in his hand and friend around him. Give him a great big "congratulations" next time you see him around.
As always, we appreciate every family that comes and shares their time with us in kids' Club. Any questions or concerns are always welcome by way of email to
[email protected]
.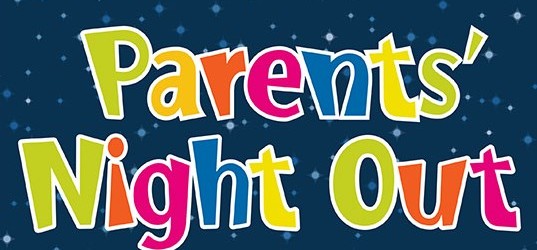 Parents' Night Out is back for the start of school! Come join us Saturday, September 9th from 5:30-8:30pm for a few hours of fun. Parents get their chance to do whatever their heart desires and the kiddos get to come socialize, play, eat, and have too much fun with us. Our staff will have plenty of things to do to keep the fun going all three hours. We take care of dinner and some healthy snacks - it's all covered. It's like having another recess but at night! It's so much fun so sign up on the list at the front desk or in Kids' Club or you can email
[email protected]
. Don't miss out on the fun