September Newsletter 2014
Open House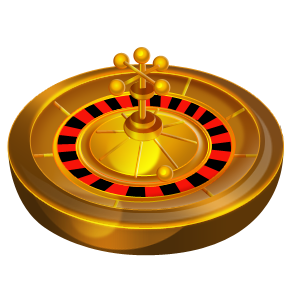 Saturday, September 20
10:00 a.m. to 2:00 p.m.
Come check out our tennis, swim, and fitness programs. Sample tasty menu items from our Oasis Grille, enjoy spa services, and take advantage of some of the BEST membership joining specials! Spin the WHEEL OF FITNESS for 20-100% off registration fee!
Giveaways, prize drawings, demos, and MORE!
For more information contact: 805-595-7600 Ext: 105


Congratulations
Big congratulations to Carolee McDonnell for winning the grand prize of the Bring Your Own Towel Contest. Carolee won a FREE MONTH OF DUES! Way to go!


July Member of the Month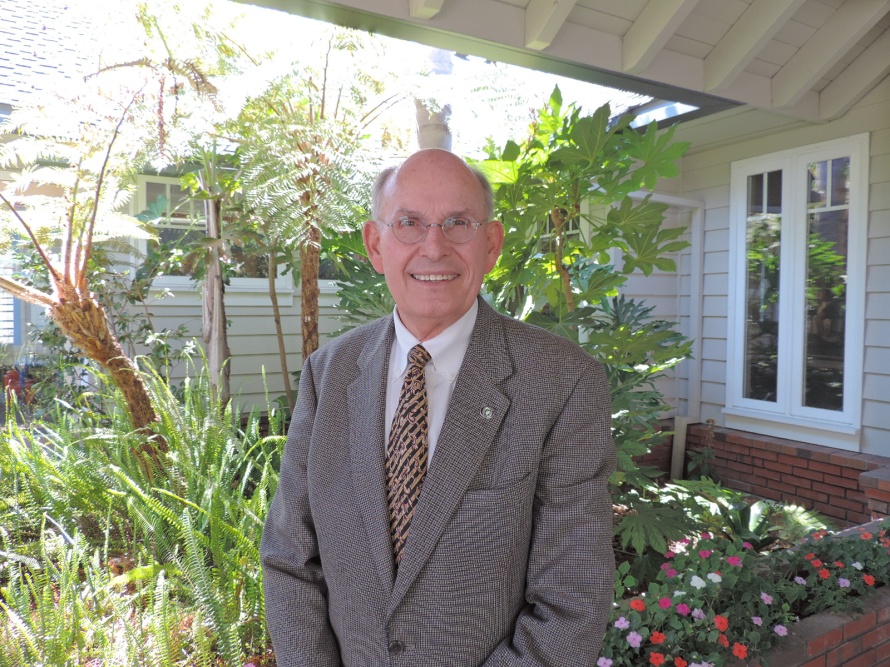 Congratulations to Gil Stork on being chosen as our member of the month. Gil was a member of our club when it only had a dirt road leading to the courts. (Wow, no main building in sight!) His son was hired to wash the tennis courts and restring racquets. At the time, our pool was under construction and his son went home and told his dad they should be members of the club. So after some discussion Gil, his wife, and their 5 kids became members and have loved the club ever since. Gil has been a SLO county lifelong resident. He attended local schools and Cal Poly where he played football. He was involved in the horrific plane crash in 1960 that took the lives of 16 players. Gil was one of 19 players that survived. He went through all the emotions of grief, sadness, anger, survivor guilt and settled on gratitude. Gratitude for each day on this earth. It is why he is the man he is today, a very giving, caring, and honorable man. He retired from Cuesta College after holding the positions of teacher, dean, and VP in 2004. He went back as a part time teacher, and in 2009 he was asked to take on the position of interim president. He has been president ever since, and has done an exceptional job. He credits that to not worrying about his next job. It affords him to do what is right and not what may be politically correct. What a guy!

You can catch Gil jogging in the pool most days. He has had 6 hip replacements due to the plane crash so the pool is his friend. Now Gil shares the club with his 10 grandchildren as well. He feels it's a wonderful family place for wellness (both physical and emotional) and recreation. Gil takes advantage of the conference room for work meetings and hosted a family reunion at the club. His grandkids are now learning to swim at our club. Gil mentioned having a shelf life but we're not sure he does. He is more like the Energizer Bunny that goes on and on and on. It is an honor getting to know Gil. He is such an amazing man and we are so very lucky he chose Avila Bay Athletic Club as his club. Cheers to another 20 years Gil!!!



July Employee of the Month – Antelmo Rojas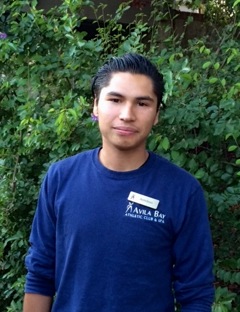 Antelmo "Starfish" Rojas was born and raised in San Diego, California. He comes from a large family with seven brothers (one of whom works at the club, too) and three sisters. He recently relocated to the Central Coast looking for new adventures, opportunities, and to be closer to his brother and nephews. In his spare time, he enjoys playing video games, being outdoors, playing sports, and recently trying to learn how to surf. He says he loves working at the Avila Bay Athletic Club & Spa because of all the friendly members and staff, who through a short time have become great friends. His favorite quote is, " It is what it is, because it is what it is" –Miguel Perez.
Thank you Antelmo for all your hard work, you are truly appreciated! Keep smiling and keep being you!


From The Fitness Department . . .
New Group Fitness Classes offered this Fall!

Yoga Therapy – Instructor Hana Novak
Begins September 8 – Monday's at 4pm

Yoga Therapy is a slow paced, restorative yoga class designed for students interested in exploring the gentle therapeutic effects of yoga. Hana will use bolsters and props and spend time in restorative postures. Modifications will be recommended for those students who may be injured or struggling with something going on in their bodies. The class in open to anyone looking for a great way to distress!
ABAC offers 9 Yoga classes EVERY week.

Run and CORE – Instructor Erin Tracht
Begins September 3rd – Wednesday's at 10:15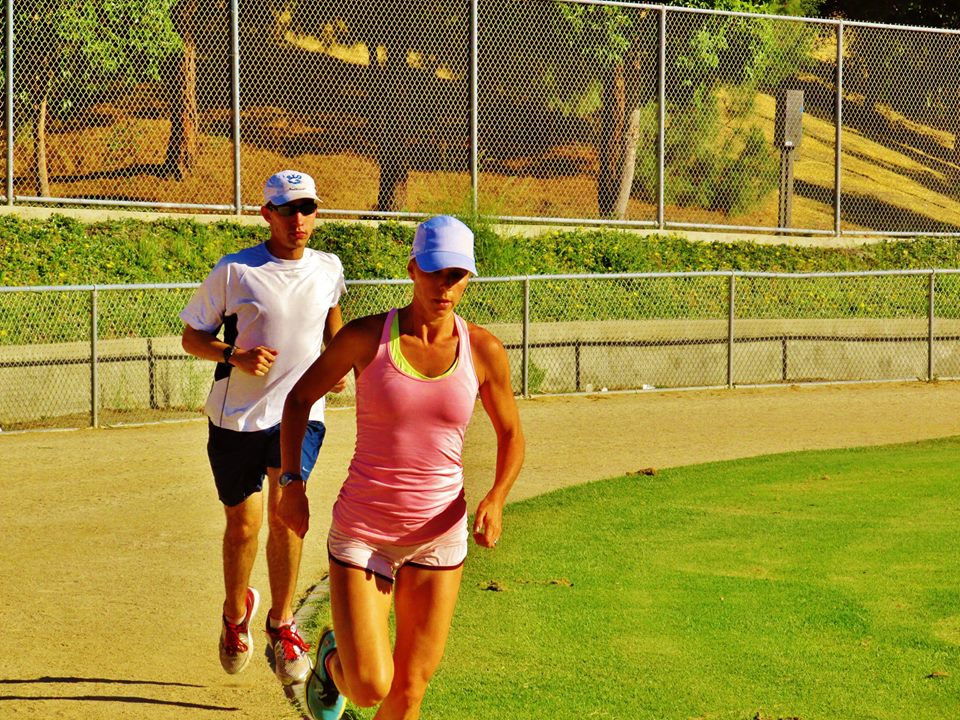 Running is always better with a friend! All abilities are welcome. This class is great for those who enjoy running to stay in shape. If you have a race you would like to run, training schedules will be available for 5K, 10K, and Half Marathon. If you are new to running you can start off Walk/Jogging. For those who are already in training, Erin can add a little hill and interval work. Core exercises will also be included at the end of each run. Come and bring a friend. Running is the fastest, most efficient way to get in shape.
Erin Tracht


FIT-TENNIS is BACK!
For those of you desiring a clinic to improve your tennis game as well as your speed, endurance and core strength then sign up for FIT-TENNIS!
Leah Minnery will lead the Tennis drills and Jan Berdar will turn your legs over so you can move more quickly and get to those balls.
THURSDAY – September 11th at 9:30-10:30am. Members $15.00/ Non-members $20.00 Please sign up with the front desk!


From the Tennis Tower . . .
SENIOR CHAMPIONSHIPS COMING IN September . . .
Be sure to look for Entry Forms in the Tennis Tower and at the Front Desk area for the 20th Annual Avila Bay Open & Senior Championships taking place September 19th-21st. This is a sanctioned tournament that offers events by age groups (40's, 50's, 60's, 70's) as well as NTRP levels (3.0-5.0) of play. Entry fees are $35 for singles, and $25 per doubles player. You may enter online with the Tournament ID# 651766114 or pick up an Entry Form at the Tennis Tower. Be sure to mark your calendars for the dates and tune up those strokes and we will see you in September!!!!


From the Spa . . .
We are happy to add Lisa Duron, aesthetician, to the spa department. She's very excited to introduce Immortelle Organics Skincare Collection to the products used at the club. It is made in the USA, made fresh to orde,r and is certified organic. Stop in on Monday or Tuesday for a free consultation!

Dr. Wendy Weiss is available for BOTOX or free consultations by appointment
on September 2, 3, 11, 15, 16 and 17th this month from 5-7pm.

BUZZES AND BREWS
EXTENDED through September!! We will continue to offer the men free beer with a Haircut on Wednesday nights from 3-7! WOMEN of course are also invited! Come enjoy a glass of wine or a beer!



From our Nutritionist….
ABAC and Connie Rutledge, CNC presents a club wide
10 day RESET Cleanse/Detox Program September 8-17
Cleanse and detoxify naturally with a comprehensive 10 day whole food program. Join your friends and learn how to effectively create body balance, enjoy fat loss and regain control of cravings and poor eating habits by resetting your body's ability to detox effectively with nutrient dense foods that balance and heal!
We provide a step by step program using mostly plant based fiber-rich foods complete with meal plans and recipes to cook at home or use our ABAC Oasis Grille to prepare your meals for you! We've made it easy!
Clean out your colon and literally flush out the funk! Give your digestive tract a break without starving!
Enjoy a leaner, lighter, cleaner YOU!
Learn mindfulness skills for relaxing the body during times of stress or change. Mind/Body connection tips!
We know there is no 'one size fits all'. This plan can be customized to meet your specific needs. We will work together to make it work for you!
Regain a healthy perspective and get control of your relationship with healthy food!
Gentle cleansing supplement recommendations available to aid in your healing process.
Enjoy 2 support conference calls with Q & A available to support and help you during the 10 day cleanse.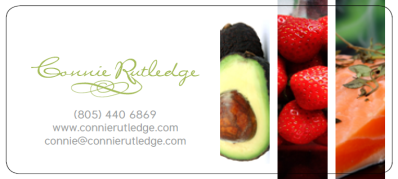 $99.00 includes classes, support, menus, recipes-this does not include food or supplements.
RESET Class Times:
Thursday Sept. 4 @ 6:30pm or Friday Sept. 5 @ 4:00pm
Sign-up sheet in the lobby, or at the membership desk.
Connie Rutledge, CNC 805-440-6869



Aquatic News . . .
It is never too late to be a better swimmer…
Avila Bay Club Masters
The Avila Bay Club Masters is an adult swim class coached by Liz Mills and Kaley Conrow. Our main focus is to give you a great workout (at your level) while making swimming easier at the same time. You will learn stroke technique, build endurance, and gain confidence in the water. Come try it out! The first two practices are free (punch-card is $56 for 10 practices), and starting this month, there is even a NEW 6:00 a.m. class on Tuesdays. See you at the pool!
Mondays & Wednesdays: 5:30-6:30PM
Tuesdays (new!) & Thursdays: 6:00-7:00AM
RESET for SUCCESS
Swimming with the Core
Introducing TWO special swimming classes offered during RESET for SUCCESS. The main focus is "swimming with the core," which emphasizes dolphin kick, butterfly, synchronized swimming basics, and lifeguard training drills. The classes will teach you how to get a fun, great workout in the water-without having to count yards!
1) Tuesday, September 16th
10:15-11:15 a.m.
2) Thursday, September 25th
6:00-7:00 p.m.
Each swim class is $10. Sign-up in the lobby now to reserve your spot!
Avila Bay Starfish
Swim Team
Thank you to all of the swimmers who participated in one or more swim meets this summer. Coach Karmen and Coach Kaley had a blast watching them swim with the Gnarly Gnarwhals. There were some impressive events, especially the 11 & up 100 yard Individual Medley (I.M.) at champs! We look forward to competing again next summer.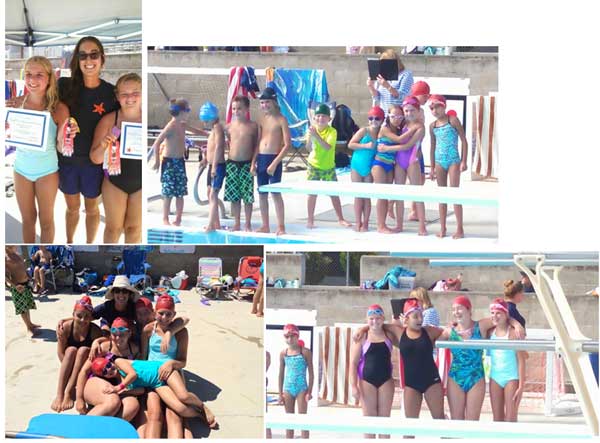 Now that the kids are back in school, fall is the perfect time to regularly practice on swim team. It does not matter if attendance is every other week, 1x/week or 3x/week, as long as they like to be in the water! It is a great way for children to become more proficient swimmers while having fun at the same time, since there is a delicate balance of teaching technique and allowing personal freedom.
See you at the pool!
Kaley Conrow
Aquatics Director


Movie Night In The Park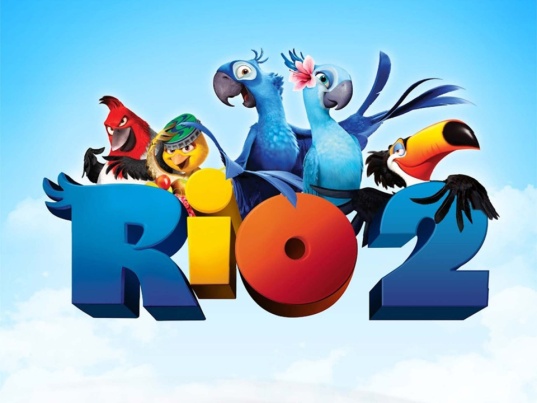 Movie Night is back! Everyone is invited: Family, Friend's, Guests, Employees, EVERYONE. Please come out and enjoy the fun evening on September 27th. We will be showing "Rio 2" and providing popcorn and hot Chocolate! Bring your lawn chairs, blankets, pillows, and teddy bears. The fun starts when the sun goes down ( 8:30PM ). Arrive early to get the best spot and maybe order dinner from our Oasis Grille! The movie is free for members and guests. Questions? [email protected] or 805-595-7600 ext 113



Special Events @ the club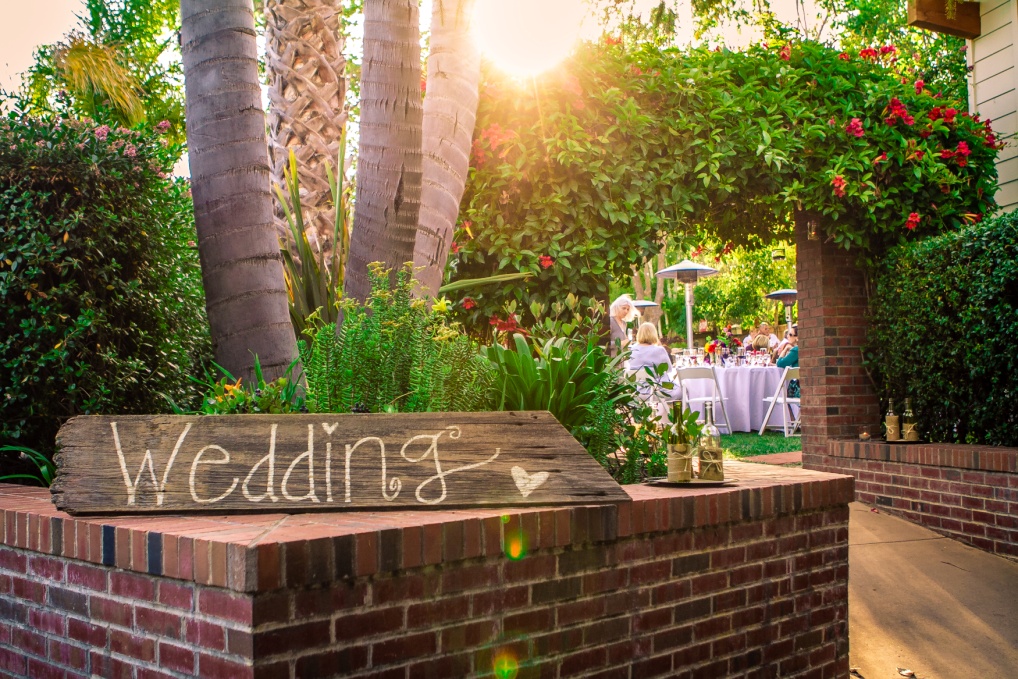 The Avila Bay Athletic Club & Spa is the perfect venue for any special occasion! Our mission at the Avila Bay Club & Spa is to ensure your happiness and satisfaction with the planning and implementation of your event. We tailor each and every event to result in a day (or evening) that is enjoyable, stress-free, and creates a beautiful lasting memory for yourself, your family, and your friends. You will find our staff to be personable and experienced. Attention to detail and superb service are our specialties. Our skilled and accomplished Oasis Grille team is always eager to please, offering the convenience of on-site catering and a wide variety of delicious menu/banquet choices. The Avila Bay Club & Spa is the ideal site for a memorable celebration! Questions? Please contact Travis Hawley at 805-595-7600 ext 113 or [email protected]


New Fall Hours for Kid's Club
Monday - Friday
8:15 a.m. - 12:30 p.m.
3:30 p.m. – 6:30 p.m.

Saturday
8 a.m. - 12:30 p.m.

Sunday
9 a.m. – 12 p.m.


Fundraising Tri-Tip BBQ for Central Coast Cancer Challenge Charities
Saturday September 6, 2014

Come enjoy lively music and BBQ tri-tip while helping our local cancer patients and survivors!
The BBQ will take place during the packet pick-up for the CCC Challenge.

12250 Los Osos Valley Road at Sunset Honda

11:00 a.m. – 3:00 p.m.

Cost is $10 for the BBQ lunch


Central Coast Cancer Challenge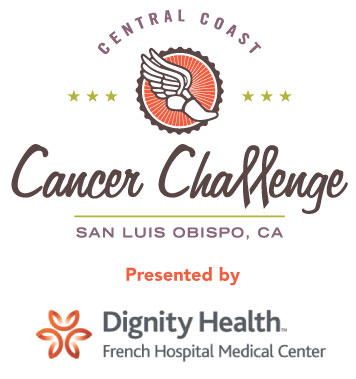 September 7, 2014
Cancer WellFit invites you to join us for the 5th annual Central Coast Cancer Challenge 5k/10k Walk/Run on Sunday September 7, 2014 to raise money and awareness for cancer support services in SLO-county. The event begins at the Mission Plaza in downtown San Luis Obispo. We are forming a Cancer Well-fit/Avila Bay Athletic Club team for the 5K. Feel free to sign up in the club lobby or email us at [email protected] and let us know if you are interested in participating on a team, or even as a booth volunteer. We look forward to hearing from you, and many thanks for showing your support for this incredibly important cause.