September Newsletter 2013
DON'T MISS THIS ONE!
19TH ANNUAL AVILA BAY OPEN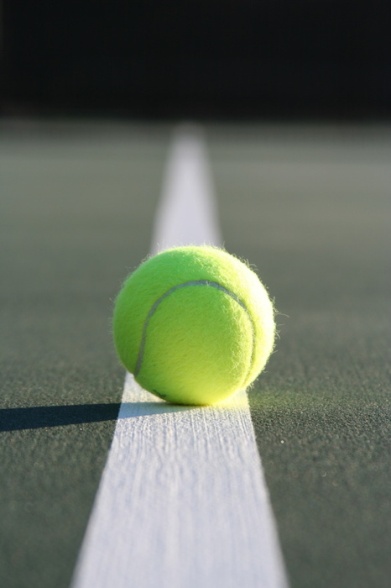 Senior Championships
& A, A-, B, C Divisions
September 20-22

Come join us for this fun USTA sanctioned tournament! There will be a players lunch on Saturday, and participants will be hailing from all parts of California. Fun to play; fun to watch. More information can be found on Page 5 or by calling the Tennis Tower at 805-595-7600 ext.106.


THIRD-THURSDAY WINE DOWNS ARE BACK!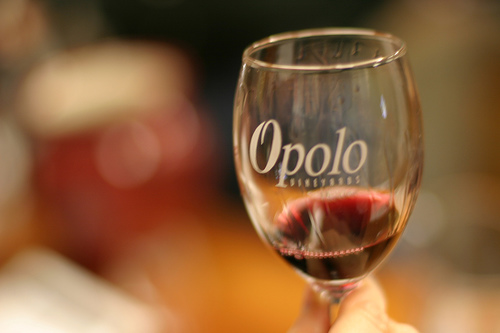 Thursday
September 19
6:30-8:00pm
We are so pleased to be featuring the most excellent wines of Opolo Vineyards for our first tasting of the season. Come learn something about this local wine, enjoy tasty hors d'oeuvres, and mingle with some fun people. Only $15 per person. Non-members are welcome, so bring your friends.
Questions? Contact Travis at 595-7600 ext.113 or [email protected]




In September, new memberships benefit . . .
It's Cancer Awareness Month at the Club!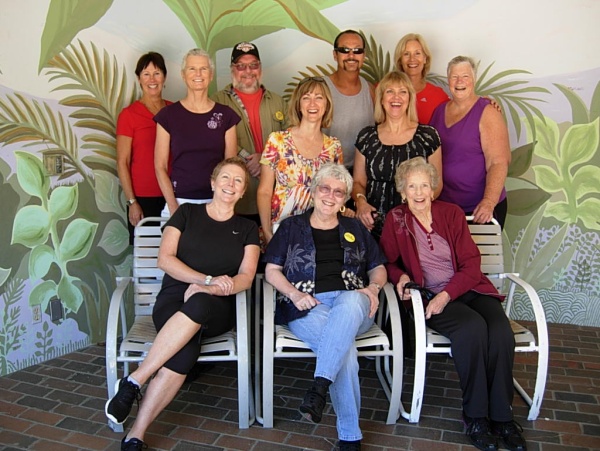 Our membership department is joining forces with Cancer Well-fit to make a difference in people's lives. When you refer a new member to the club in September, you will receive a credit to your account ($50 or $5 each month during the time you and your referral are active members). PLUS, the new member and/or family will get a chance to donate up to $100 to our Cancer Well-fit program, AND receive the same amount OFF THEIR REGISTRATION FEE, AND they will receive a $25 gift card! Crazy good stuff!
Everyone will benefit by living a stronger, healthier, FUN life at the best club on the central coast! There is NO better TIME to get your friends into the club.
Give a call to one of the friendly membership staff:
Amy, Barbara, Susan or Travis, 805-595-7600 ext.105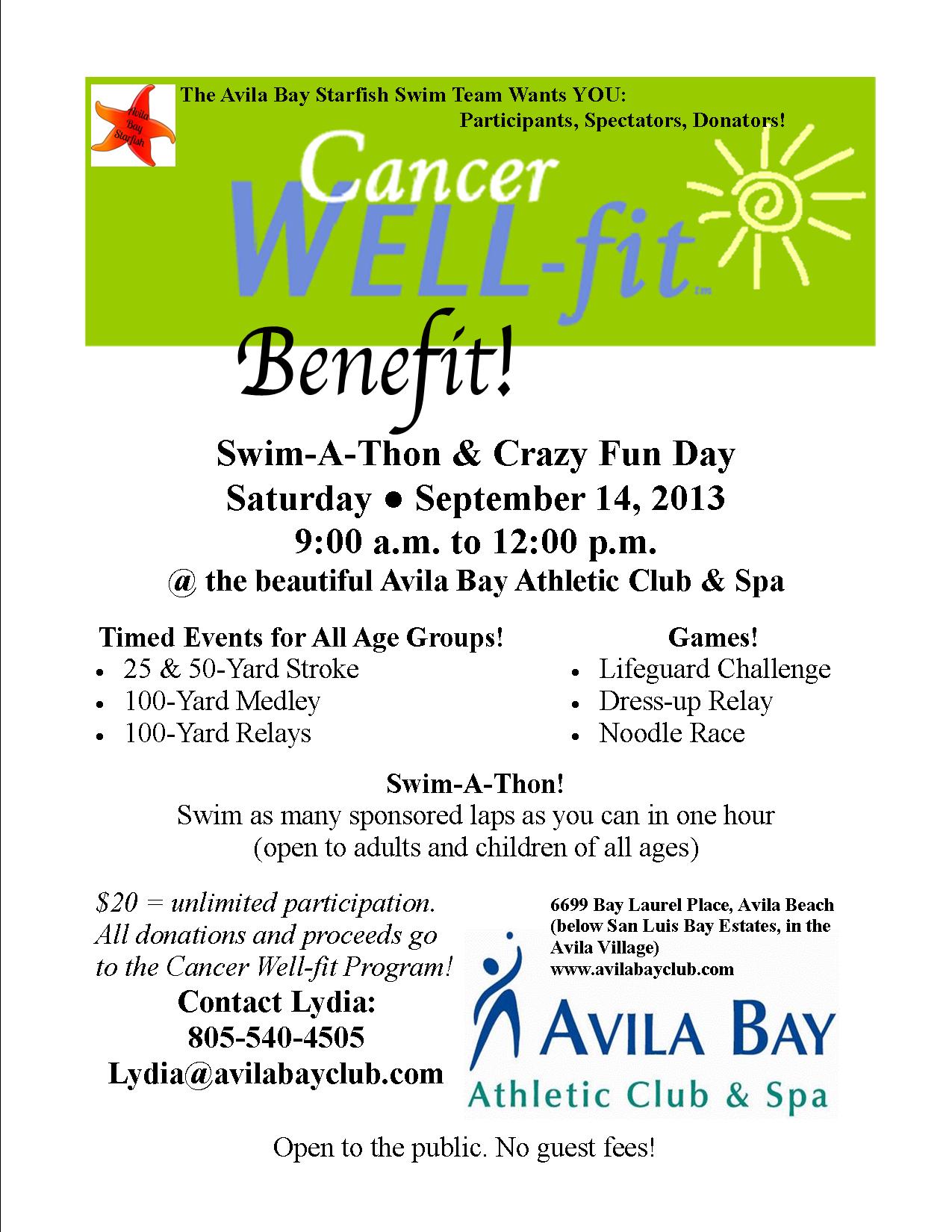 It's going to be kind of like our "Fun in the Sun" benefit a few years ago.
We'll be putting the "fun" in fundraiser . . . again!
BRING YOUR OWN
BEACH TOWEL CONTEST
AND THE WINNER . . .
WILL BE PUBLISHED
NEXT MONTH!
Next month we'll let you know who was the lucky winner of a free month of dues. And all they did is bring their own beach towel and win weekly drawings for fun stuff and be entered into the BIG drawing. Thank you to everyone who brought towels, and to our 2013 prospective winners: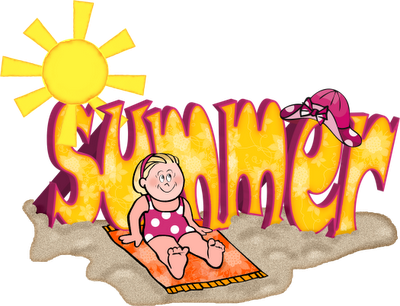 Christine Fonk
Christina Rostermont
Analise Kunkel
Leah Chase

Walter Heath (2)
Seona Lampman
Judy Mulrooney

Terry DeMartini
Gil Stork
Connie Gaffney


AQUATICS NEWS!
BY KALEY CONROW

What a great summer we had on the pool decks. I want to thank the aquatics staff for keeping our patrons and pools safe this summer. I appreciate how the lifeguards and swim teachers (many of them brand new!) took the time to understand our club's culture and demonstrate our values (integrity, caring, excellence, creativity, and passion) throughout the busy season.


Thank you 2013 Aqua Staff
-Michal Stalnaker (Head Lifeguard). Michal came to us this year with 20 years of lifeguard experience, she is extremely organized, and even though she has only been here a few months, she led the guards with confidence and ease.
-Karmen Stilts (Assistant Swim Team Coach) is the assistant coach the Avila Bay Starfish were waiting for. Without even saying anything, she can somehow read what a swimmer (or myself!) needs and respond with grace and poise. Her rapport with and passion for our ABAC swimmers is exceptional.
-Steffi Saul-Ketzler (Baby Seals Teacher) is a "baby whisperer." She has been an all-important part of this department for over three years, and I honestly don't know where swim team would be without her incredible teaching, and her graduating fishies. I have learned so much about water safety from Steffi, as well as different ways to teach (especially screamers). I admire her way of communicating and look forward to continuing to learn about children and water from her.
-Liz Mills (Masters Coach) has done a fantastic job of juggling a full-time job elsewhere, while still coaching Masters, teaching swim lessons, and personal training! Her insight as an adult-learned swimmer and triathlete is unique and important to this department and to our members.
-Katrina Anderson (Swim Teacher, LG, and Kids' Club). It was Katrina's first summer teaching lessons here, and she taught A LOT! Her swim students made huge strides during the sessions. Her sweet and patient nature allowed trust to build and lessons to progress. We will so miss Katrina when she heads off to nursing school, but we wish her the best of everything!
-Troy Lawson (Main Lifeguard) is a returning guard who stepped up to the plate this year by helping train other guards and taking on extra shifts. Troy was great at adhering to rules and sharing them with others kindly, as well as keeping the pool decks tidy! He was also helpful with summer camps, Masters, and swim team.
-Kylie Anderson (Swim Teacher & LG) is a conscientious lifeguard and an enjoyable swim teacher, and it's not always easy being both. Yet Kylie managed to switch hats and become what each child needed, whether it be a lifeguard sharing pool rules about kickboards and safety, a sensitive teacher encouraging confidence in a lesson, or a fun camp counselor!
-Ashley Bratton (Swim Teacher) is a returning lifeguard who transferred her energy toward swim lessons this summer. Ashley was instrumental in increasing her student's confidence in the water and teaching them technique for all four strokes. Many swimmers who worked with Ashley "graduated" to the big pool!
-Emily Schoof (Swim Teacher & Lifeguard) has taken on a lot this summer, and her dedication to teaching others to swim is appreciated. She is relaxed when working with children and loves the water, which allows those whom she works with to share her enthusiasm and confidence in the pool.
-Jill Jones (Swim Teacher, Front Desk, and LG) is co-captain of the Cal Poly swim team and is now helping recruit, so we have been very lucky to have her here on her off time, supporting the aquatics team and working the front desk. Jill is a natural in the water and with children, and she brings the two together quickly and easily.
-Lydia Lawson (CPR & Lifeguard Instructor). Lydia was ABAC's amazing aquatics director for three years, and I strive every day to continue her vision/work in this position. She excels at whatever she does. Learning CPR can sometimes be dry and boring, and Lydia makes it fun to learn, at the same time stressing the importance of safety in a way we can all understand. I appreciate her guidance and constant support and realize she has been a huge part of this department's success.


Great job at the swim meets this summer, Avila Bay Starfish!
Thank you to all who participated; we had an incredible turnout, and I look forward to coaching throughout the year and possibly attending a USA sanctioned swim meet with a couple of swimmers!
Practice is year-round, every Monday, Wednesday, and Friday. Due to the increased number of swimmers in each group, please email [email protected] if you would like to come try it out!

Green Group=3:45-4:00 (ages 3-6)
Orange Group=4:00-4:30 (ages 7-9)
Blue Group=4:30-5:30 (ages 10+)


Synchronized Swimming for All Ages!
Sept. 5—Nov. 21
Thursdays, 4:00-5:00
$15 drop-in or $130 pre-paid (save $35)
[email protected] to sign up or w/questions


Parent & Me is Back!
Tentative Schedule: 1x/wk Mon or Wed, 3:30-4:00, Sept-Nov
Lydia Lawson will be teaching a class that involves the caretaker and child to allow him/her to enjoy the water and practice basic skills, all while feeling safe. This is the perfect introduction to trusting the water and a teacher before doing private or semi-private lessons. [email protected] to sign up or with questions.

Thank you, members! ABAC staff understands that it gets busier during the summer and the "normal" is sometimes lost (i.e. open swim lane, bountiful towels, enforced lifeguard breaks, etc.), and we appreciate your patience and understanding during these active times. Lifeguards are present and rules are enforced for the safety of you, your children, and guests. I am happy to say that this summer was safe and fun, with only a couple quick lifeguard assists, which did not require further assistance. Thank you again lifeguards for your diligence at the pools, and thank you members for your support in keeping our facilities safe. I welcome all feedback in working toward making summer 2014 even better! –Kaley


FITNESS STUFF!
BY JAN BERDAR
FREE KINETIC CHAIN ASSESSMENT
WITH CORRECTIVE EXERCISE SPECIALIST, MIKE ROGERS!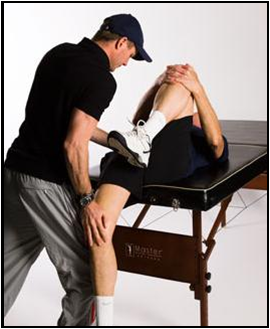 Q. What is a Kinetic Chain Assessment?
A. It is a series of assessments that identifies any type of imbalances you may have.
Q. Examples?
A. • Muscle imbalances (tight or weak muscles)
• Postural problems (rounded shoulders, protracted head—often caused by sitting at a computer all day)
• Joint problems
Q. Who Can Benefit from a KCA?
A. • Athletes (tennis players, golfers, swimmers)
• Non-athletes
• People with back pain, hip pain, tennis elbow, etc.
Q. HOW DO I GET A FREE KINETIC CHAIN ASSESSMENT?
A. Sign up in the lobby, or call me—Mike Rogers—at 805-503-9810
GET READY FOR ABAC'S FALL FITNESS WEIGHT LOSS CHALLENGE!
September 9 through November 2

Keep on splashing in the pool, heading out to the club for our Friday night Happy Hours, and reveling in SUMMER, because when it's over, we're going for the FALL FITNESS WEIGHT LOSS CHALLENGE!
Daily workouts will be provided as well as meal plans and body composition testing. The 50-minute sessions include: R.I.P.P.E.D. and Functional Training, Core, Balance, Cardio, Weights, TRX, Kettlebells, and Pilates Reformer.
Mark your calendar for our start date of September 9, and you can plan on looking good for the holidays because this challenge runs until November 2.
Prices vary depending on the number of sessions per week. Choose from 3 or 4, or unlimited sessions per week. Prizes will be awarded in each division. Contact me at 595-7600 ext. 111 or [email protected].
CITY TO SEA TRAINING WITH LIZ MILLS
Personalized programming and group runs up to race day, October 13. Cost is $100. Contact Liz Mills—748-7545.


MOVIE NIGHT!
SATURDAY, SEPTEMBER 21 ● 7:30 P.M.
Buzz Lightyear and Woody are back! Everyone's invited: families, guests, employees, EVERYONE. Please come out and enjoy this super fun evening. There will be a giant showing of the adorable comedy, "Toy Story 3," and free popcorn to boot.
Bring your lawn chairs, blankets, pillows, and teddy bears. The fun starts when the sun goes down (about 7:30 p.m.). Get here early if you want to socialize a bit or order some dinner from our Paradise Café first. Admittance is free for members and guests.
Questions? [email protected] or 595-7600 ext. 113.



FROM THE TENNIS TOWER
SEPTEMBER 20-22 AVILA BAY OPEN
DETAILS

Entry Fees: Singles- $35 Doubles- $25 per player
Entry Deadline: Must be received by September 16, 2013
Tournament Site: Avila Bay Athletic Club
Tournament Info: Phone: 805-595-7600 ext 106 Email: [email protected]

Entry forms are available in the Tennis Tower or near the front desk and can be returned
To the Tennis Tower. Or mail to: Tournament Director, PO Box 2149, Avila Beach, CA 93424
***Make checks payable to: Avila Bay Athletic Club & Spa.

Information for online entry can be found on entry form.

DIVISIONS:
Men's Singles 40's 50's 60's 70's OPEN (5.0+) A (4.5) A- (4.0) B(3.5) C (3.0)
Women's Singles 40's 50's 60's OPEN (5.0+) A (4.5) A- (4.0) B(3.5) C (3.0)
Men's Doubles 40's 50's 60's OPEN (5.0+) A (4.5) A- (4.0) B(3.5) C (3.0)
Women's Doubles 40's 50's 60's OPEN (5.0+) A (4.5) A- (4.0) B(3.5) C (3.0)
Mixed Doubles OPEN (5.0+) A (4.5) A- (4.0) B(3.5) C (3.0)

Age and OPEN categories are sanctioned; A, A-, B, C categories are non-sanctioned.)
***PLEASE NOTE: MATCHES BEGIN FRIDAY, SEPTEMBER 20th. ALL EVENTS ARE SINGLE ELIMINATION.
SUMMER FIT-TENNIS CAMPS A SUCCESS!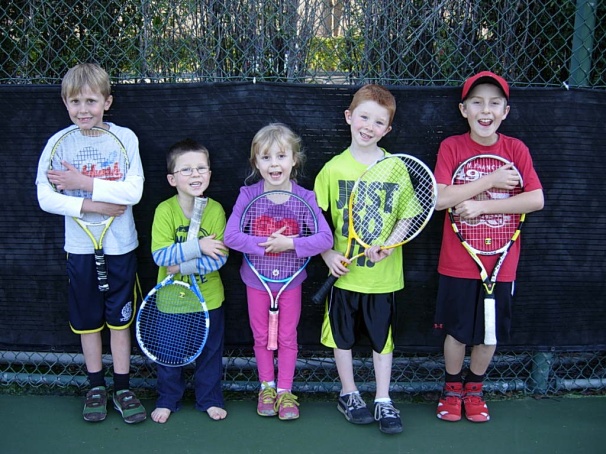 If you were around this summer you probably noticed a group of kids having fun doing lots of the activities the club has to offer. The camps began with the kids coming to the tennis courts and learning new tennis skills as well as learning fun tennis games too! The kids were split into groups and some would play tennis first, the others would participate in fitness games and drills. Many staff members offered their expertise
making this a successful camp this summer.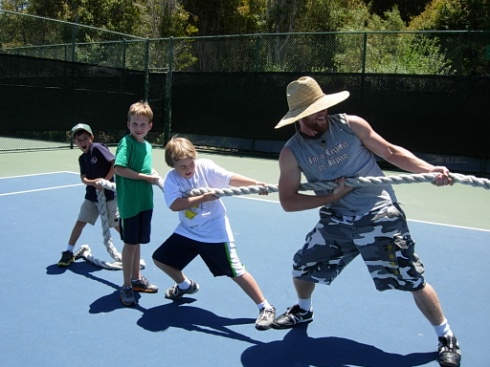 On the fitness side, we had Kristina DellaGatta, Gary Schmidt, Shelby Cowart, and Fitness Director Jan Berdar. On the tennis side, we had Jenny Phelps, Olivia Madison, Sean Hollister, and Director Mark Scribner. Travis Hawley was in charge of the camps this year and did a tremendous job coordinating everyone so the camps ran smoothly. Thank you Travis and staff who contributed to make this one of the most well-attended camps ever!


Junior Tennis Fall Schedule
TYKES, BEGINNING, AND INTERMEDIATE TENNIS WEEKLY SESSIONS WILL CONTINUE THROUGH THE FALL. AUGUST 19TH IS THE FIRST DAY OF NEW CLINIC TIMES, WHICH ARE AS FOLLOWS:

TYKES – Ages 4-6 Wed. Only 3:00-3:30pm $10/member $15/non-member (1 day)
BEGINNING – Ages 7-12 Tues/Thurs 3:30-4:30 $20/member $30/non-member (2 days)
INTERMEDIATE – Ages 13+ Tues/Thurs 4:30-5:30 $20/member $30/non-member (2 days)
**(The intermediate class will only be a one hour session in the fall.)

**PAYMENT DUE at time of registration. SIGN UP YOUR CHILDREN TODAY!

Registration forms with new session dates & times available in the Tennis Tower and the Front Desk area.
Contact Tennis Tower for more information or about the Junior Excellence Program. 805-595-7600 X106.
For private lessons or other junior tennis information, contact Jenny Phelps 928-533-0362.
JULY MEMBER OF THE MONTH—CAROL & DARRYL ARMSTRONG!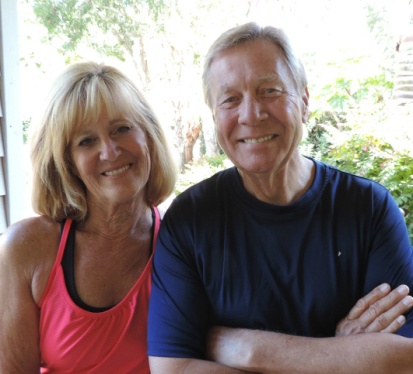 Carol and Darryl joined the club before they had even moved here from San Jose back in 2000. Between the two of them they say they have used every part of the club: all the fitness classes, haircuts, massages, Happy Hours, tennis, you name it.
Besides enjoying all the activities, Darryl says, "The club nurtures relationships. Our social calendar was filled from the moment we joined." Carol adds, "I like being around positive, active, motivated people. And all you have to do here is open the front door—just come in."
The Armstrongs live in Pelican Point, and love being so close to the club. Darryl is a mortgage banker. He loves to write scientific history, as well as being an avid reader of the same. Carol enjoys baking, hiking, and anything active. She has a mini-business, "Blanche's Peanut Brittle," where she uses her grandmother's secret recipe to make her wildly popular, well, peanut brittle. She is also an independent contractor, running a career exploration program for alternative high schools, AND she just coordinated media for statewide suicide prevention for Transitions Mental Health Association. Whew!
Busy and active, we love the way their faces light up when they talk about their pride and joys, granddaughters Hope (10) and Harmony (3). Carol and Darryl, you are awesome club members, and we appreciate you both SO much!
JULY EMPLOYEE OF THE MONTH—JENNY PHELPS!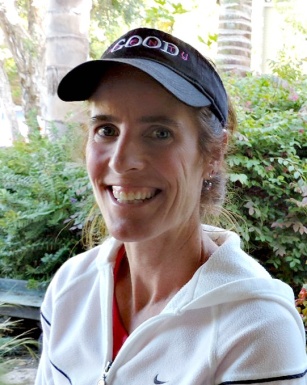 Born in Northern California, Jenny attended Cal Poly and Cuesta (where she played tennis). She's been married to Miguel, who is also a tennis professional, for 27 years. They ran a resort in Idaho, had kids, wanted to get out of the snow, so they moved to Arizona, where Miguel sold real estate and Jenny coached volleyball and taught tennis. Always, their goal was to return to the central coast, which they finally got to do in 2012. In June of that year, Jenny says, "I got this fantastic, phenomenal job, doing what I love. I'm in my kind of environment—people are generally happy here."
Both animal lovers, Jenny and Miguel live in SLO with Mitzi, their Australian cattle dog, and "sassy" Sophie the cat. If and when she retires, Jenny says she'll probably volunteer at a pet shelter and adds that she'll "never be pet-less." She also loves traveling and the adventures to be had, such as the time she was a contestant in a cruise-line's "Princess Idol" contest. Also a big fan of sand volleyball, she says, "Watching dolphins swim by while you play is JUST awesome."
Mostly, though, Jenny cherishes time spent with family and friends. And she says her greatest achievements in life are her children, Jamison and Mackenzie.
We can't say enough good things about Jenny. She is a wonderful assistant tennis pro, SO great with the children, and a dedicated employee. She is organized, upbeat, professional, and has a heart as big as the Mojave. For all that and more, we thank you, Ms. Jenny!
FROM THE SPA
New to the Spa Staff—Meet Jamina Metcalf, Skin Care Professional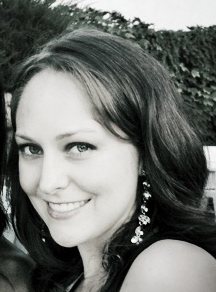 I have been practicing skin care for over eight years and have a passion to help my clients reach their optimal skin care goals. Healthy skin is more than skin deep and starts from within. Facials are not just a luxury, they are a practice for taking care of your mind and body. They are much more than improving appearance—they can help change your life! I offer a wide range of services and products with the goal of helping you achieve your skin care goals! Along with extensive product knowledge, I am intuitive with your skin care treatments. I offer skin care products to treat the skin topically and nutritional supplements to enhance your skin-care results by addressing underlying internal nutritional needs. So come on in, leave your stress behind, relax, and leave feeling rejuvenated—like a new woman (or man—men need facials, too!). Hope to see you in The Salon soon! I am at the club on Sundays and Mondays. Schedule your appointment at the front desk now! -Jamina
September Chair Massage Special from Michelle Miller
The marvelous Michelle Miller is at the club Mon-Thurs, 11-5. She's set up in the lobby and ready to ease those aches and pains. Stop by and try it — only $1 per minute. During September, if you refer someone for a ten-minute or longer massage, YOU will get a FREE five minutes. Woot! Also available by appointment, 234-3610.
MaryAine's Specialized Massage Offers Relief & Confidence to Expectant Mothers
A certified Cranio Sacral Therapist, MaryAine recently completed nine days of advanced Upledger training. CST not only benefits expectant mothers, but anyone with TMJ, headaches, morning sickness, fatigue, stress, and emotional difficulties. Alisha, who is due Nov. 2013 said "I'm not so worried now. I feel more confident about the baby and my body feels much more comfortable after a treatment with MaryAine." Celebrate MaryAine's big "0" birthday month of September with $10 off your first session!


Kids' Club News by Bre Boswell
We are back into the swing of things here at Kids' Club. School has started and we have returned to shorter hours during the day. Please take note that the new schedule is as follows:
Monday & Wednesday 8:30am - 12:30pm & 3:30pm - 7:00pm
Tuesday & Thursday 8:30am - 12:30pm & 3:30pm - 6:30pm
Friday 8:30am - 12:30pm & 3:30pm– 6:00pm
Saturday 8:00am - 12:30pm
Sunday 9:00am - 12:30pm
Because we are going back to these "school year" hours, we will be offering our monthly unlimited membership. Instead of paying $90 for 20 hours on a card. $100 will allow you to use Kids' Club without having to worry about your hours. If your kids love Kids' Club so much and they can't get enough - this is the offer for you. Speak to or email [email protected] to get more information and/or sign up.

September is here and a new Kid of the Month has been chosen. Please help me congratulate Anais Talieh! She has been coming to Kids' Club for a long time and has continued to grow more and more. The staff have all noticed very positive changes with her teamwork skills. She is becoming quite the helper. She is also doing a great job with her interactions with friends and remembering her manners. We are so proud of you - keep up the great work! Look for her picture in the Kid of the Month frame hanging up in Kids' Club.

We really appreciate when our friends come in with snacks, just in case they build up an appetite from all their playing. Just remember, that peanuts are a very dangerous food that can cause serious problems to some kids with an allergy to them. We do have some friends that do have this allergen, so please help us out by remembering the NO PEANUT POLICY. We have been seeing quite a few items such as peanut butter & jelly sandwiches, trail mix, cookies, and snack bars that contain peanuts. We really need your help to keep everybody in Kids' Club safe. Thank you so much for following the Kids' Club policies.

I would like to sadly say goodbye to a few Kids' Club staff that have been so great. Katrina Anderson will be leaving us to complete nursing school in southern California. We wish her all the luck in the world as she moves on to the next phase of her life. She will be missed dearly. Vanessa will also not be returning after Summer, as she has accepted a job as a Applied Behavior Analyst working with Autistic children. We want to send her off with positive vibes. Emily Schoof will be taking a break from Kids' Club, but you will still see her out at the pool for swim lessons and other fun things. Carly will also be taking a break from Kids' Club to open up the club in the mornings at the front desk. Our friend Kristi will be coming back to join the Kids' Club - she missed us too much. And lastly, please help me welcome Brittany Taylor who has joined us all the way from Tennessee. She has experience with children and a bubbly personality too. She is attending Cuesta this Fall and will be in Kids' Club a few afternoons and weekends so be sure to introduce yourself and get to know her.

As always, please email [email protected] with any questions or concerns.


Upcoming Dates to Note
Sept. 5 Synchronized Swim Session Starts (through Nov. 21)
Sept. 8 Grandparent's Day—No Guest Fees for Grandparents or Grandkids!
Sept. 9 Fall Group Fitness Schedule Begins
Sept. 13 Parents' Night Out, Friday, 5:30-8:30
Sept. 14 Swim-A-Thon & Crazy Fun Day! 9-12
Sept. 19 Third-Thursday Wine Down! 6:30-8:00
Sept. 20 Swim Competition & Game Day!
Sept. 20-22 19th Annual Avila Bay Open NTRP & Senior Championships