Paint & Sip

Thursday, October 10th
6-8pm.
Join our very own Cindy Burnside, who leads this fun event!
Sign up in the lobby.
$45 per person, includes a drink and delicious appetizers.



Holiday Arts & Crafts Fair

Sunday, November 24th10am – 2 pm - Mark your calendars! The annual Arts & Crafts Fair is arriving soon! Come get your holiday shopping done early with over 30 local artists and vendors displaying their work! We have something for everyone so it's sure to be a great time! Questions or comments? Contact Travis Hawley at [email protected]
Congratulations To Employee Of The Month - Buddy Cruz!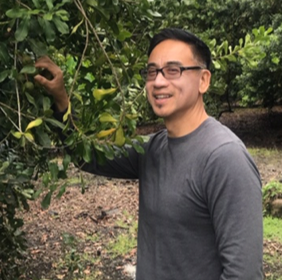 Buddy is an incredible instructor at the club! You will find him dancing away on Sundays during Groove or bright and early teaching cycle. Buddy moved here 30 years ago right out of college to work in SLO. His favorite part of working at ABAC are the staff and members. Everyone is so genuinely friendly it's contagious! His favorite thing to do is sing and dance in his spare time and also when he DJs on the weekends. Most people don't know that he is an accountant. He moved to SLO to work as an accountant for Caltrans. People say he doesn't seem like an accountant, which he takes as a compliment. Congratulations Buddy! 
Spa News

I love this time of year. Fall brings family time, pumpkin pie, and HOT STONE MASSAGE!
So, take a walk on the Bob Jones Trail. Listen and feel and look carefully at the signs of change. Look around you and look within you. Contemplate, reflect, and inquire then let it happen. Change is good and you will indeed land exactly where you need to be...
Schedule a HOT STONE MASSAGE in our beautiful Spa! Our friendly front desk staff will be happy to schedule your treatment.
In our cozy Salon we offer beautiful nails, new hairstyles and healthy hair, Pevonia Facials, and Waxing. Sandra, Rayna, Nancy and Christi are here to make you feel and look beautiful!
Here's to a beautiful fall ...whatever it brings!
Central Coast Women's Tennis League

If you have never played tennis before and are interested in learning, please email the Tennis Director, Michael Marquez, at [email protected]. He is still looking for 12-14 members to start practicing now for next season. It's never too late to start playing! We currently have six ladies that are committed to next season and are excited to start a new sport and make new friends.
October Pickleball - Monsters and Margaritas

Sunday, October 20
3:00pm-7:00pm
Come join Tennis Director Michael Marquez and fellow members for a wonderful evening of camaraderie, laughter, and delicious margaritas. Wear your best monster costume. Margaritas will be Happy Hour priced at $8.00. All levels welcome.
44th Annual Avila Bay Club Championships

New Format
November 16-17
NO PARTNER NEEDED. This year the Tennis Director invites you to participate in our first ever, Doubles Surprise-Random Pairing Tournament. All players will be paired through a public draw, by division, enter as an individual. No pressure, and lots of fun! Entry deadline is Tuesday, November 12.
Sign up for any tennis events in the Tennis Tower, or email the tennis tower staff at [email protected].
For Your Safety
Unfortunately, car break-ins occur. Please do not leave valuables (phones, laptops, purses, workout bags, etc) visible in your vehicles. Ladies, be aware that when you enter the club with a water bottle and keys, a thief knows that your purse and wallet are still in your car. We ask everyone to please lock up all your belongings in a locker. We have high end locks that will keep your stuff safe. Please lock ALL items up, ALL of the time (even keys and phones while not in use). This includes while you take a shower or go for a swim. Please do not leave any items unattended. Thank you!
Traveling? Use The IHRSA Passport/Train Away App

The IHRSA Passport Program is a valuable benefit the club offers to our members. The program will allow you to find gyms/athletic clubs all over the world. The process is now digital, with users being able to find and access other IHRSA gyms exclusively on TrainAway's mobile app, making it easy to extend this benefit to our club members.
Just download the "Train Away" App on your phone.
Enter our club's CODE: EDSV-286 and it will locate the participating gym or club nearest to your location. The club will offer you a complimentary or daily fee pass.
For more information, please contact our membership staff.
Fitness Update
Please Welcome Our New Trainer Paul!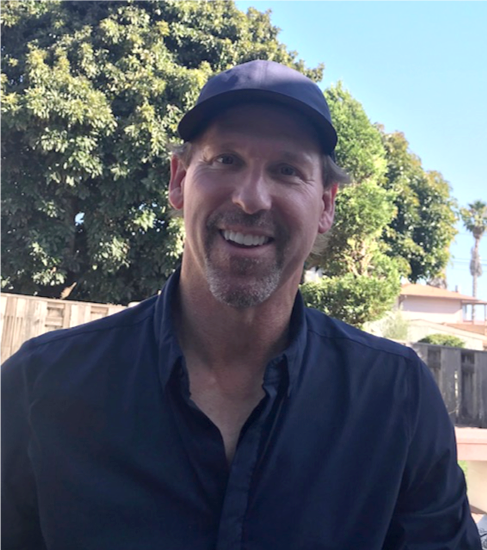 "I have been in the field of physical therapy for 30 years, and have been licensed as a PTA for 28 years. I have a BS in exercise science and graduate studies in the same. We recently moved to the Central Coast to be closer to family while raising our six year old girl. Currently I work in home health doing physical therapy but really wanted to do something independently of physical therapy on my own. I have also been a certified strength and conditioning specialist since 1991. It is exciting that I have joined the personal training staff here at the club. My passion is people and I enjoy helping others with injury or performance improvement using my well versed and extensive knowledge in body work."
Please email [email protected] if you are interested in meeting Paul.
New Group Fitness Additions!

Starting The Week Of October 7
Kid's Classes!
Mind Body for Kids – Wednesdays 3:30-4:00pm
Kids Fitness Dance – Thursdays 3:30-4:15pm

Adult Classes
Cycle – Mondays 5:30pm with Jan
Cycle Barre- Wednesdays 5:30pm with Diana
Zumba – Wednesdays 9:15am with Tyler
TRX – Thursdays 5:15- 5:45pm with Jan
HIIT – Thursdays 6-6:50pm with Jan



Aquatics News

Our Aquatics Director, Mitch, will be on vacation most of the month, but the pools will still be a popular spot to visit! (We miss you already Mitch!)
We'll offer our Fall Session of After-School Swim Academy on the following dates:
Session 1: October 29, November 1, 5, and 7
Session 2: November 12, 14, 19, and 21
Time slots are available between 4:00 and 6:00pm, and like all of our lessons there are never more than 2 kids per instructor. The After-School Swim Academy is appropriate for children over 4 years old. E-mail [email protected] to sign-up!
You might also have taken part in our adult stroke workshops with Coach Colby. Each month we offer a 1-hour workshop to focus on different strokes and techniques. This month our Freestyle Workshop is on October 2 from 5:30 – 6:30 pm. Watch for fliers and announcements of other workshops coming up each month! It's only $10 for members or $15 for non-members and is a great way to sharpen your swimming skills!