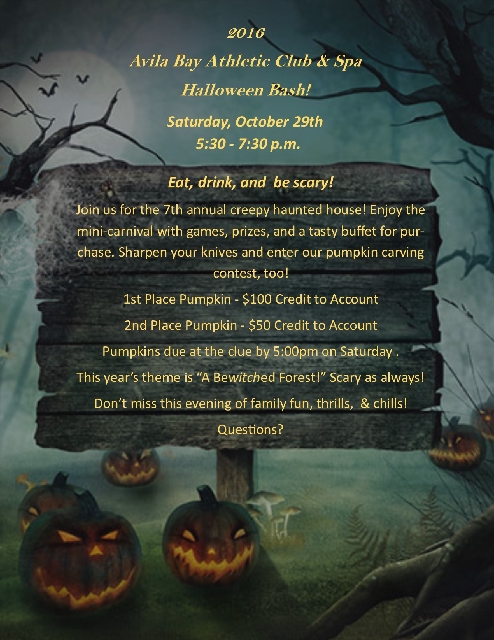 Congratulations to our Members of the Month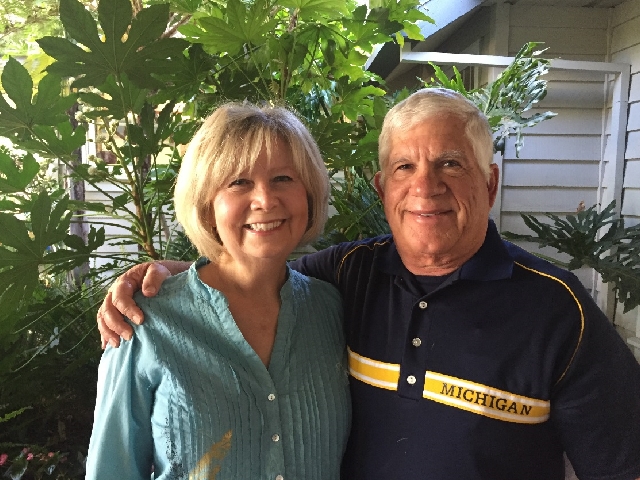 Ann and Raymond Feeser
ABAC is so honored to announce that our new members of the month are Ann and Raymond Feeser! Congratulations to such a wonderful couple we have here at the club. Ann and Raymond moved to this area in 2009, from Huntsville, Alabama. Raymond is a retired Boeing engineer, while Ann is a retired kindergarten teacher. They have been members of Avila Bay Athletic Club & Spa since January of 2014. Their spare time is used for traveling, and being very active members of the Avila community. They are very actively involved in concerned citizens of Avila Beach, and improving their community. Raymond also enjoys surfing and kayaking in his free time. Ann and Raymond have such a love for the club, they enjoy how beautiful it is (Ann tells us it reminds her of the Garden of Eden), the kindness of the other members, and the warm and friendly staff. Ann participates in yoga and spin classes, which she enjoys takes place outside. They like to play ping pong here at the club as well. Raymond spends most of his time using the weight room. They attribute the club for their ability to stay active and healthy, and are grateful for the opportunity to belong to our ABAC community. On behalf of Avila Bay Athletic Club, we could not be happier and more honored to call them part of our club. Thank you Ann and Raymond for adding to what makes this club so special!
Congratulations to our Employee of the Month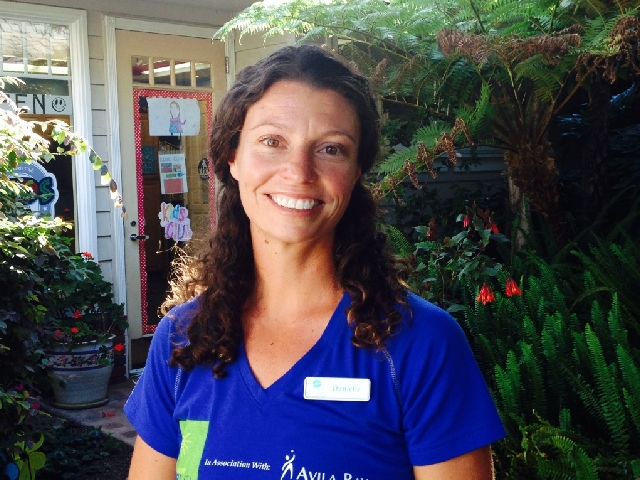 Danielle Lien
Congratulations to our new employee of the month, Danielle Lien! We are so proud to have Danielle working at the club. She is one of our amazing personal trainers, works with the Cancer Well-fit program at the club, and teaches our TRX class. Danielle has been in the area now for about 10 years, and she has worked at the club for about a year and half. She originated from the Santa Barbara area, but has lived in quite a few different places. Before moving to this area she lived in Colorado. Danielle is married, with an 8 year old little girl named Ally. She loves the club and we love having her here! Congratulations again to Danielle Lien!
Dates to Remember
Sunday, Oct 2 - Club Closes Early at 3 pm for Staff Party
Saturday, Oct 8 - Parent's Night Out
Friday, Oct 21 - Wine Club Wine Down
Saturday, Oct 29 - Halloween Bash
Nov 6 - Cal Poly Tennis Pro-Am 12-2 p.m.
Nov 16-20 - Club Championships & Tennis Open House
Nov 20 - Annual Craft Faire
Membership Department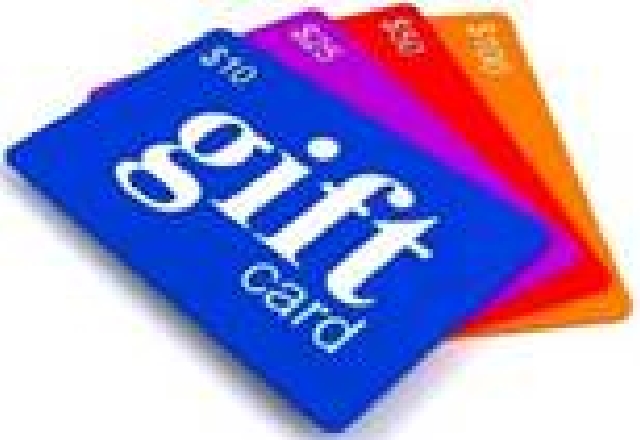 FREE $100 Gift Card!
Yes, you heard it correctly!
A free $100 Gift Card can you YOURS
- with a simple invite to your friends and family to join the Avila Bay Athletic Club & Spa. Wouldn't it be great to start the holiday season with an Avila Bay Club gift card you may keep for yourself, or a gift card you may give as a present? When you refer a friend that joins the club in October, we will give you a $100 gift card that may be used for any Avila Bay Club service, or product. That is a GREAT way to start the holiday season! For more information contact Amy, Travis or Kelsey in the membership department: 805-595-7600 Ext: 105.
Tennis Director's Personal Countdown
by Michael Marquez
10.9.8.7.6.5.4.3.2 &1
10. What's on my playlist:
The Rubens – Hoops, Sylvan Esso – Coffee, Just A Gent - Rolling Dice, True Vibenation - The World Is Ours, Aurora - Running With The Wolves, Mumford & Sons, Tompkins Square Park, Visionaries - If You Can't Say Love, Chet Faker – Gold, Tash Sultana – Jungle, The Salty Suites - Go Easy
9. Favorite Central Coast Adventures:
Point Sal to Paradise Beach, Valencia Peak Trail, San Simeon Point Trail, Salmon Creek Trail, Avila Ridge Trail, Reservoir Canyon Trail, Cerro Alto Trail, Andrew Molera Bluff Trail, Point Buchon Trail
8. What's on my plate:
Ember, Foremost Wine Company, Sides Hardware & Shoes, High Street Deli, Boni's Taco Truck, Frutiland La Casa Del Sabor, Thai Boat, Luna Red

7. There are good days and there are grape days:
Presqu'ile, Chateau Margene, Halter Ranch, Chamisal, Niner, Daou, Calcareous
6. #myfavorites
Bob Bryan, Mike Bryan, Pete Sampras, Roger Federer , Goran Ivanisevic, Novak Djokovic,
Kelly Slater, Dane Reynolds, Tom Curren, Dan Malloy, Mary Osborne, Mike Marquez Sr.

5. Instagram:
visitslo, shareslo, centralcoastpov, burkgnar, running_slo
4. Quotes:
"Be positive, walk tall, smile often, don't complain or procrastinate."
"If you win the match and had fun, you won twice. If you lose a match and still had fun, You won the day"
"Every day two million Americans play tennis and one million of them lose."
"Do u hear that? Someone's playing the fiddle on bishop peak"
3. Head, Heart and Shoulders:
"A great leader needs to have a strong head, heart and shoulders to lead effectively." Tom Adamski Foundation
2. Surf more, worry less!

1. NEO100:
In January 2016, my father was diagnosed with a glioblastoma on the left frontal lobe. Surgery was performed weeks later at Keck Hospital and 85% of tumor was removed. Currently my father is doing outstanding, but this has been extremely challenging time on my family. This coming week he starts on a clinical trial which is called NEO100. NEO100 is a purified form of perillyl alcohol. Perillyl alcohol can be found in the essential oils of various botanicals, such as lavender, lemongrass, sage and peppermint. The NEO100 is based on the results of successful clinical trials that were performed by Dr. Clovis Da Fonseca at Fluminense Federal University in Rio de Janeiro, Brazil. If you'd like to learn more about NEO100 visit www.neonctech.com and please keep my father in your prayers during this six month trial.
Tips of the Week:
Life:
In life look straight ahead, don't look sideways.
Tennis:
It is never too late to get into tennis!
I started playing at the age of 5 when my parents gave me a tennis racquet for my birthday. Tennis is a lifelong sport that can be enjoyed by people of almost any age. It's also something you never forget once you learn and my fondest memories are with players I met on and off the court.
Important dates:
Cal Poly Tennis Pro-AM Event: November 6, 2016: 12:00-2:00 PM at Avila Bay Club
Avila Bay Club Championships: November 19-20, 2016: Singles,Doubles and Mixed Doubles Draws
Your WEEKLY Tennis Ticket Adults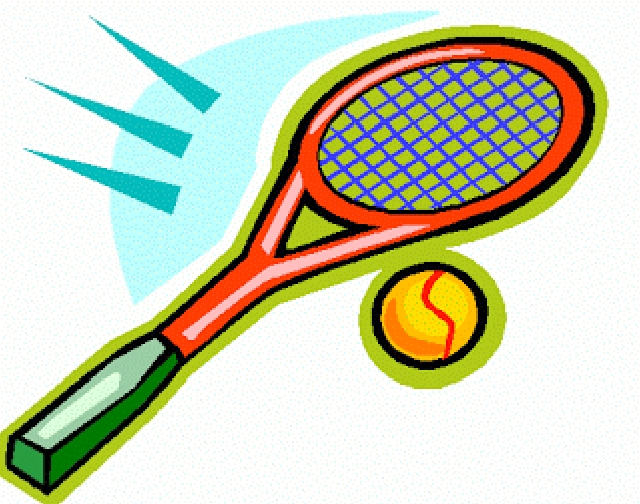 There is something to do every day of the week!
*Visit our tennis page at www.avilabayclub.com to learn more about what Live Ball is. It's a unique and fun way to practice!
Monday 6:00-7:30 pm Women's Live Ball* Taught by Mike and Garrett
Tuesday 6:00-7:30pm Live Ball Clinic for all* Taught by Kat
Wednesday 6:00-7:30pm Men's Live Ball Clinic* Taught by Nick, Garrett, Mike
Thursday 9:30-11:30am Adult Clinic Contact Leah Minnery
Thursday 2:30-3:30pm All Level Drop In Clinic Taught by Mike Free
Friday 9:00-10:00am All Level Drop In Clinic Taught by Mike
Saturday 8:00-11:00am All levels Challenge Court On Court One, sign up in tower
Sunday 10:00-11:00am Every 4th Sunday Clinic Korey Kolb Free


Children/Teens
Tiny Tots every Thursday 3:30-4:30 pm Contact Cami Hubbs for invitation
Beginning Jr. Tennis T/Th 3:30-4:30 pm, Intermediate Jr. Tennis 4:30-5:30 pm Taught by Cami
Advanced Junior Clinic M/F 4:00-5:30pm Taught by Hugh
Tournament Play W 4:00-6:00pm, A collegiate type work out, by invitation only. Taught by Hugh
Greetings from the Aquatics Department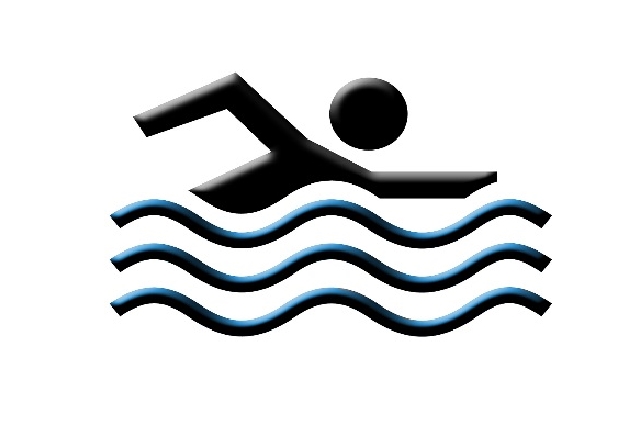 by Michal Stalnaker

Happy Fall time at the club! The pools are still a wonderful way to be at the club and either relax or get a workout in. Private and semi-private swim lessons are offered all year round. We also have adult Masters M/W evening at 5:30 and T/TH morning at 6:00 continuing throughout the year. In fact, Coach Liz Mills and I recently attended a "Writing Workouts" workshop put on by USMS Masters. It started out with a workout in the pool followed by three guest speakers. They were long time coaches who have been instrumental in sending successful swimmers to nationals and even the Olympics. We very much enjoyed how they put together their workouts and learned how we can transfer that to our own Masters team. In the afternoon, the class was again in the water for drills. We were shown drills for all four of the strokes and have been incorporating them into our workouts. Here are some examples:
Freestyle:
"Superman" - Swim freestyle with closed fists and keeping opposite arm out while the other strokes and then switch. It's like "catch up" but with closed fists. This helps improve your freestyle pulling power and form.
Backstroke:
"Mummy kick" - Cross your arms across your chest while kicking on your back. Be careful as you approach the wall, put one arm out so that you don't hit your head. This works on body position and kicking on your back.
Breaststroke:
"Separation Drill" - While doing the breaststroke pull, then glide, kick, then glide. Separate the pull and kick. This helps improve both parts of the stroke.
Butterfly:
"Dolphin kick on side" - Just as it says, dolphin kick on your side taking breaths as needed with bottom arm extended above your head.
I hope you get to try one of these drills in your workout soon. We welcome all to try out Masters as well, just drop in. See you around the pool!
Fitness Department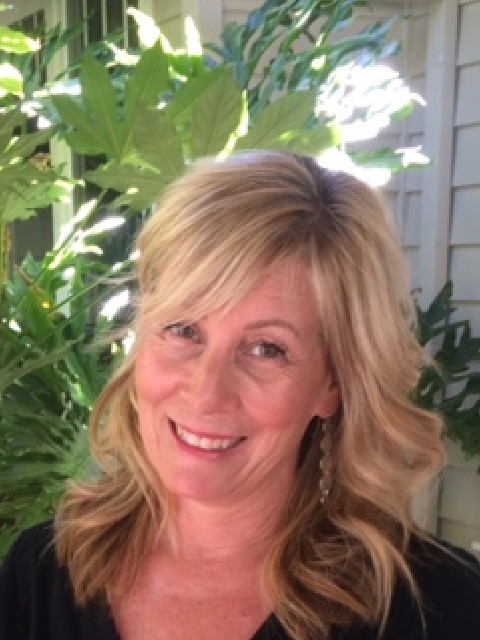 by Jan Berdar

Our first 2 step reset program just wrapped up and we are excited about some of the positive changes it made in our employees and members lives. Here is what our Spa director Diane had to say: "The 2 step reset program changed my life. I have no sugar cravings, I sleep better, I have more energy and I'm giving better massages! Chef Brian is cooking up delicious meals and snacks and placing them in boxes wrapped like a present. I saved money on groceries and have more time for me. Jan, Kristen, and Danielle are excellent trainers, while motivating us and instructing us on weight lifting, machines, and cardio. Always changing it up, I reached my goal of losing 8 pounds and inches in three weeks."


Please join us on November 1st for the 2nd 2-step reset! Do it for yourself, you deserve it!

Free specialty classes just for you coming in October and November!
Led by instructor Kristin Alexander.
Saturday October 1- Back by request "The Beat" at 9am. Get ready to drum yourself into shape!
Friday night October 21st at 5:30 - Line Dancing. Put your boots on and have some fun!
Friday November 18th - Partner Dancing! Make it a date night!


Spa Department
by Diane DeResto
OCTOBER SPA SPECIAL
Let's give back! The SPA will be giving back $5 from each TABLE MASSAGE that is booked in the month of October to The Cancer Well Fit Program.

The goal for Cancer Well Fit is to empower cancer patients to become stronger physically and mentally, speeding their return to wellness through an organized program of fitness and support. FOR FREE!

The front desk is ready to schedule your massage today!

*GIFT CARDS AVAILABLE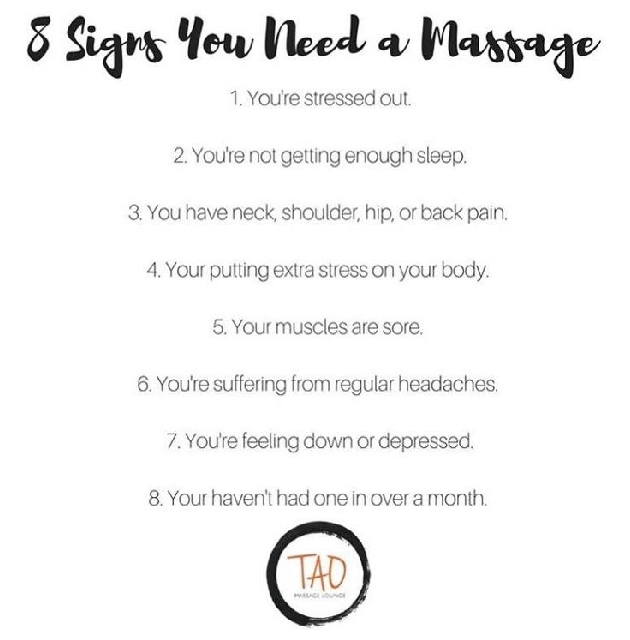 Cancer Well-fit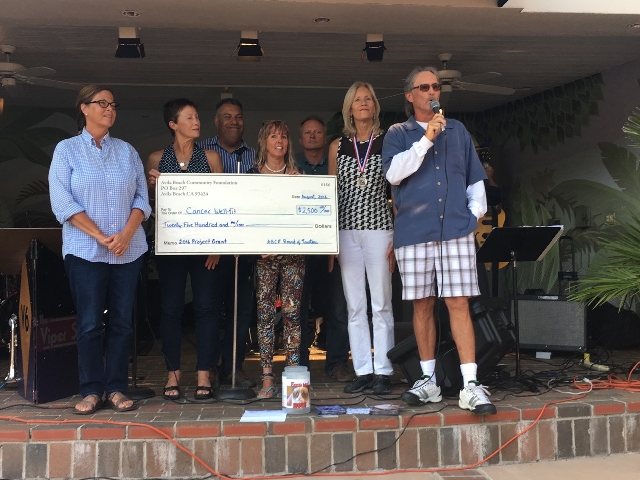 A big shout-out thank you to our friends at the Avila Beach Community Foundation for their recent donation of $2,500 to our Cancer Well-fit Program! Rick Cohen, Executive Director of the Foundation and Avila Bay Club member was on hand, along with Avila Beach Community Foundation board members to award the check to Jan Secord and Kate Wels, Well-fit Cancer Exercise Trainers. Debbie Ruiz-Steele (pictured far left) is a graduate of the Well-fit program and graciously offered to share her very personal and positive experience in going through the Well-fit program. On behalf of Well-Fit and all of the individuals it has so positively affected, we extend our sincere and warmest thank you to the Avila Beach Community Foundation. Truly a neighborhood partner!


Cancer Well-fit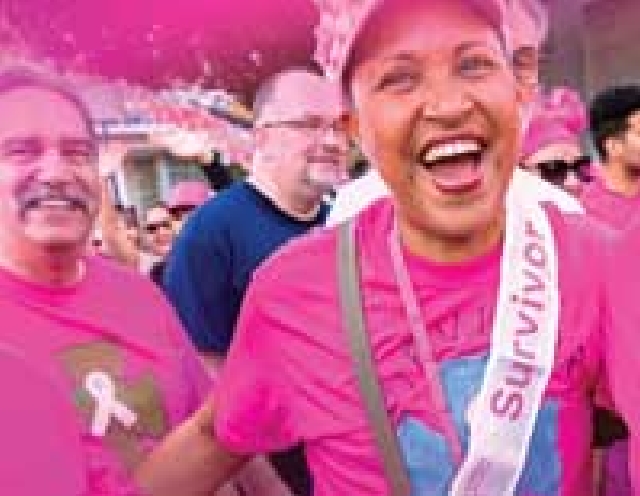 Save the Date

5K Fundraising Walk
Making Strides Against Breast Cancer
Of San Luis Obispo
Saturday, October 23, 2016
Mission Plaza
989 Chorro Street
San Luis Obispo, Ca 93401
Registration: 7:30 a.m. / Walk: 9:00 a.m.
We have an Avila Bay Club/ Well-fit walking team for this event.
Sign-up sheet across from front desk.


Wine Club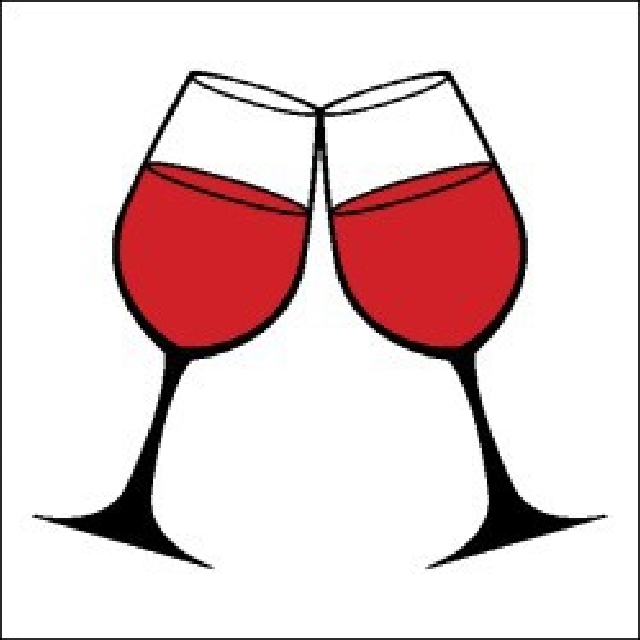 Join us for a wonderful evening tasting great wines and sharing good times! This month we are meeting on October 21st from 6-7:30 Wine tasting is $20 per person if you RSVP by October 19, and $25 after that. Each wine will be paired with delicious Hors de' Oeuvres prepared by the wonderful Oasis Grille! Free child care by reservation. Non-members welcome! Sign-ups are located in the lobby. (24 hour cancellation policy)
Questions or reservations? Contact Travis Hawley at 805-595-7600 ext 113 or [email protected]
Holiday Parties at the Club!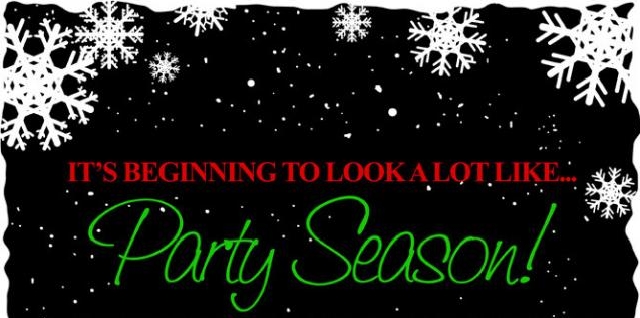 There is no better way to finish off the year then with a PARTY! The Avila Bay Athletic Club & Spa is the perfect venue for any special occasion! Our mission at the Avila Bay Club & Spa is to ensure your happiness and satisfaction with the planning and implementation of your event. We tailor each and every event to result in a day (or evening) that is enjoyable and stress-free, and one that creates a beautiful lasting memory for yourself, your family, and your friends. You will find our staff to be personable and experienced. Attention to detail and superb service are our specialties. Our skilled and accomplished Oasis Grille team is always eager to please, offering the convenience of on-site catering and a wide variety of delicious menu/banquet choices. The Avila Bay Club & Spa is the ideal site for a memorable celebration! Questions? Please contact Travis Hawley at 805-595-7600 ext 113 or [email protected]
Kids' Club
What a great month this is going to be! This month will be our famous haunted house and carnival Halloween fun here at the club! October 29th will be full of fun and games for the whole family. Please put it in your planner now!

With a new month comes a new Kid of the Month.
We would like to say a big congratulations to Reagan Landre. She is always so fun to play with - especially when her imagination takes over and she gets so into acting out things like tea parties and being the momma as she pushes her babies in the stroller! Her caring personality is such a joy to be around and we appreciate all the smiles that she brings!

Please remember to keep an eye out for the list that warns you that your pre-paid card has almost run out. Don't forget that we are offering the unlimited option for the month if you use Kids' Club a lot. Feel free to email [email protected] if you have an inquiry.


Kids' Events
Parents' Night Out is back! Come join us Saturday, October 8th from 5:30-8:30pm for a few hours of fun. Parents get their chance to do whatever their heart desires and the kiddos get to come socialize, play, eat, and have too much fun with us. This will month will have a Halloween theme so be sure to dress in your costume - if you don't have it yet, then make one work for the night. Our staff will have plenty of things to do to keep the fun going all three hours. We take care of a spooky dinner and some slimy snacks - it's all covered. We will be decorating paper pumpkins and finishing the night with the holiday theme. Sign up on the lists at the front desk or in Kids' Club or you can email [email protected]. Don't miss out on the fun!