Dates to remember:
October 10 5:30-8:30 pm Parents' Night Out
October 11 10am-11am All Level Free Tennis Clinic w/ Korey
October 16 6-7:30 pm Wine Club
October 17 10am -2 pm Tennis Mixed Doubles & Potluck
October 24 5:30-7:30 pm Halloween Bash
October 30 3:30-7 pm Cal Poly Tennis Pro-Am
November 22 10am-2 pm Arts & Crafts Faire/Sale
Halloween Bash!
Saturday, October 24
5:30—7:30 p.m.
Eat, drink, and be scary!
Join us for the 6th annual creepy haunted house! Enjoy the mini-carnival with games, prizes, and a tasty buffet for purchase. Sharpen your knives and enter our pumpkin carving contest, too!
1st Place Pumpkin $100 Credit to Account
2nd Place Pumpkin $50 Credit to Account
Pumpkins due at the club by 5:00 pm on Saturday
This year's theme is Childhood Nightmares! Scary as always!
Don't miss this evening of family fun, thrills, and chills!
Questions?
[email protected]
or 805-595-7600 ext. 113
Congratulations to Jim Buttery as our newest "Member of the Month!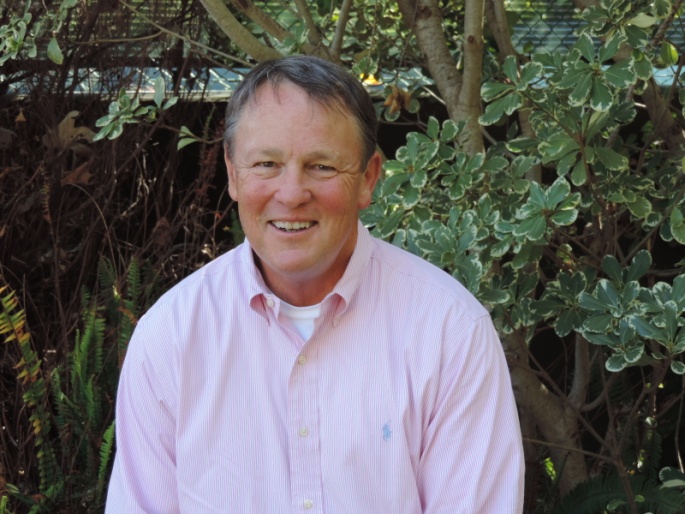 When we called Jim to tell him he had been selected, first he said he was in the witness protection (ha!) then he said, "This is quite an honor that only took me 30 years" (ha!). Obviously, Jim has a great sense of humor. He joined 30 years ago with his wife Jenele, when his three kids, Adam, Kristen and Kelly, were young. Now two of his three children, Adam & Alyson Buttery and kids and Kristen & James Ontiveras and kids, are adult members of their own! Jim's family enjoyed the pool and sunshine years ago and now their kids and grandchildren are doing the same. His daughter Kelly played a lot of tennis at the club. One of his grandchildren went through the Baby Seals program and Jim was amazed at how fast the little ones learn to swim. His grandchild James attended our Summer Camp this year and enjoyed it.
Jim's routine these days includes being at the club upon opening, 5 days a week. He does cardio two days, weights two days, and trains with Mike T. one day, which includes boxing. Sometimes on the weekend he comes to enjoy the pool. Jim and Jenele like to walk the beach by Beachcomber and the cliffs when they have time. His company has used the club for a retreat and a picnic. He brought some of his out of town friends to the club this summer and they were amazed at all the amenities the club provides. Jim loves the friendliness of the staff and the members. One very special thing he enjoys is starting the day with the group of men that show up M-F at the crack of dawn. They meet in the lobby and visit for 10 minutes before they start their respective days. Working out wouldn't be the same without "the morning guys". We love to hear the stories of generation after generation still enjoying our club. Hope ALL of the Buttery's continue to enjoy the club for a long, long time. Thanks for being such a special club family.
Employee of the Month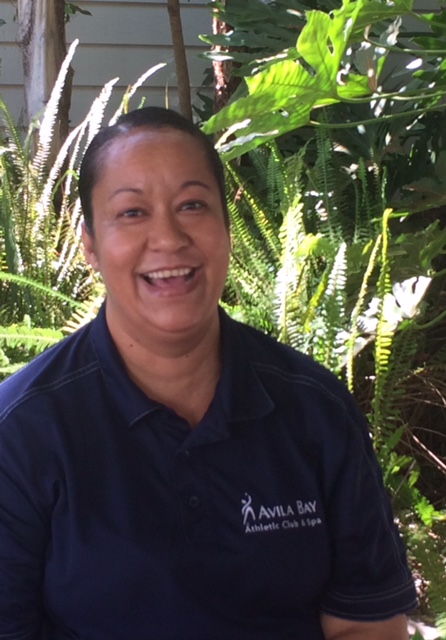 Congratulations to Lucia Hernandez as our "Employee of the Month". Lucia is such a special lady; she was teary eyed when we presented her the award. Lucia is always happy and smiling, and has an infectious smile! She moved to Arroyo Grande thirteen years ago from Los Angeles. She loves the Central Coast. It's so much cleaner, better weather, slower paced, and better schools for her children. Lucia has been married for 20 years and has three sons ages 9, 14, 19 and one daughter age 12 (her princess). The kids keep her very busy with sports and activities. She is so thankful that her schedule at the club lets her have time to be with her children. They are her world. She appreciates the opportunity to work here and loves the kindness shown to her by employees and members. We love having Lucia at the club and hope she stays forever!!!
New Small Group begins with Trainer Kate Wels!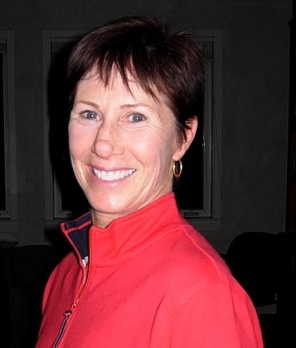 This small group will work on knee issues, back problems, fighting osteoporosis, hip pain, balance issues and more!! Kate will teach you exercise for your body so you can go on as pain free as possible!Group is held on Monday's at 11:15 beginning October 5th. Cost is as low as $9.50 per session.
Self Defense for women will be offered this month at no extra charge!!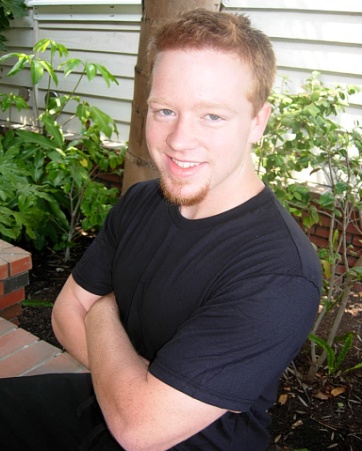 Sensei Gary Schmidt will lead this class and is looking forward to teaching you basic skills and techniques to prepare you in case you had to defend yourself!

4 sessions: Tuesday and Thursday's October 6th, 8th, 13th and 15th. Add – Come to one or all of the classes!
Stress
October marks the last quarter of the year and with that may bring anxiety anticipating the holidays, gatherings, changes in weather and the realization that goals have not been met. May I encourage you with some very real possibilities that may help to alleviate stress and help to make positive changes? 13 weeks is ample time left to transform you mind and body.

1. Weave in ONE class that would strengthen your weakest area. Personally this area was my flexibility. In the last 3 months I have attended 1 Pilates Reformer training and 1 Yoga class every week and my flexibility has improved by 50%!
2. Begin your own "RESET-CLEANSE". For 10 days take out dairy, grains and alcohol from your diet. Even better ask a friend to join you or start with our Nutritionist Connie Rutledge who will set you up with the cleanse. 18 members and employees finished the cleanse last month and majority succeeded in nipping the sugar and salt cravings and dropped body weight. They feel great inside and out.
3. Get into the pool for 30 minutes, 1-2 times per week! Tread water, flutter kick, freestyle, stretch.
4. Cut your caffeine intake in half. 2 cups a day. Go to one or drink half a cup twice a day. Too much caffeine can cause irritability and it can stimulate your appetite.
5. Tennis players that just play tennis – try Fit-Tennis. Fit members that want to play tennis – try Fit-Tennis! Thursday October 9th 9:30-10; 30. Sign up in the lobby.
6. Ride your bike or run to the club.
7. Pick up trash on the Bob Jones Trail or the beach!
8. Exercise outside at sunrise and/or sunset and feel your heart swell.
9. Put the book, newspaper, work and turn the TV off while you eat. Just sit and chew your food several times before you swallow.
10. Only buy the best quality chocolate!

See you on the floor! – Jan Berdar


Attention Members!!!
Want a great way to receive some free CASH on your account? Here it is! When you refer a friend, neighbor or anyone that joins in October YOU WILL RECEIVE $75 credit on your account! That is like a very nice dinner out with a friend! If you prefer, you may receive $5 credit each month as long as both of you are active members at the club. This is just another way we want to give back to our members and to say "thank you" for your referrals.

For more information contact the membership staff 805-595-7600 Ext: 105


From the Tennis Tower . . .
FUN STUFF!
Korey will be teaching a FREE All-Level Clinic on Sunday, Oct 11 from 10-11am. Sign-up in the tennis tower.

Come to the Tennis Potluck Mixer on Saturday, October 17 from 10-2. We will play some mixed doubles from 10-12, and then eat and mingle together after that. Bring an item to share. The tower will offer happy hour prices on alcohol, and provide lemonade and iced tea for free. It's a great time to meet some of our new tennis members, as we have recently had several leave and new ones join us. This event is for members only.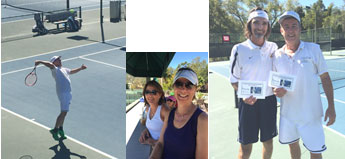 WEEKEND TENNIS WARRIORS SURVIVE THE HEAT!
Well, it was a HOT one folks! But the true warriors showed up on the battlefield of tennis! The 21st Annual Avila Bay Open & Senior Championships were held over the weekend of September 19th & 20th. Sixty competitors gutted out the heat to test not only their physical strength, but their mental toughness as well! All entrants received a stylish t-shirt and sports drink before competition. The tournament was sponsored by TENNIS WAREHOUSE once again who generously supplied Champions and Finalists with TW Gift Cards! THANK YOU TENNIS WAREHOUSE and DON HIGHTOWER for supporting our Senior Event! . We would like to THANK all of the participants of our tournament who were not only great competitors, but showed great sportsmanship on and off the court. Thanks to all who made this such an enjoyable weekend of competition and camaraderie! Events held are listed below with Champions & Finalists of each event:

Men's OPEN Singles Korey Kolb def Davis Best 6-2, 6-2
Men's 50's Singles Granville Swope def Dave Carte 6-1, 6-2
Men's 60's Singles Larry Newman def Gordon Ewing 6-1, 6-7 (7-9), 6-3
Men's 3.5 Singles Tamio Yamaguchi def Don Maruska 6-2, 6-4
Men's 4.0 Singles Joe Sparks def Joe Lazaer 6-1, 2-6, 6-2
Men's 4.5 Singles Mark Boone def Clay Schroeder Def
Women's 3.0 Singles Claire Lee def Carolyn Stone 6-3, 6-1
Women's 4.5 Singles Jenny Phelps def Lori Hollister 6-1, 6-2

Men's 4.0 Doubles Brad Gillan/Jaime Garibay def
Tom Rippner/Mark Hickenbottom 6-2, 1-6, 6-4
Women's 4.0 Doubles Helen Sipsas/Tatiana Vine def
Helen Hightower/Deb Cherry 7-6 (7-3), 6-3
Mixed 4.0 Doubles Gordon Ewing/Kelly Scott def
Dave Chambers/Jenne Lee Bonaccorsi 7-5, 6-1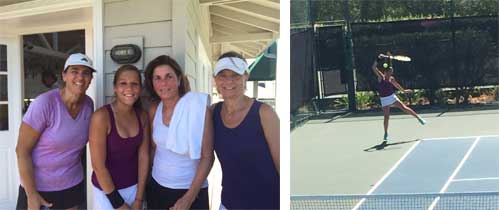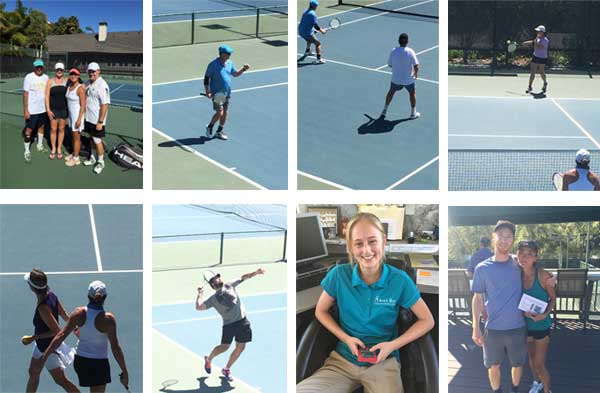 Hey all you dedicated Tennis Members, the Club is hosting our ANNUAL CLUB CHAMPIONSHIP TENNIS TOURNAMENT on the weekend of November 7th & 8th! This is a MEMBERS ONLY tournament, although we do allow guests to play in the Mixed Events only. This is a GREAT opportunity to use all of those skills you've been practicing all year long and test your determination and prowess on the court! Winners of each division are listed on our WALL OF FAME in the TENNIS TOWER! Each member will also be given a parting gift for participating in the CLUB CHAMPIONSHIPS! More information will be available soon in the Tennis Tower and at the Front desk. MARK YOUR CALENDARS NOW and we will see you at THE CHAMPIONSHIPS!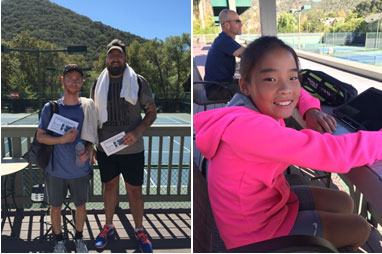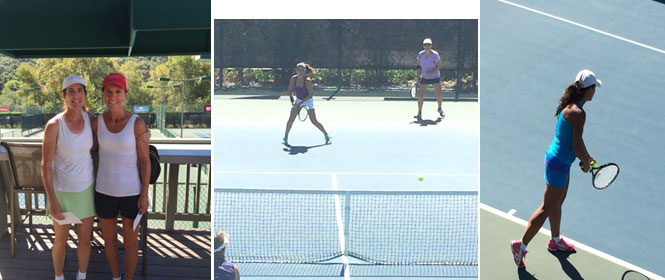 Friday October 30th, 2015 from approximately 3:30 to 7:00 PM Tennis Connect SLO is putting on a Pro Am Fundraiser for the men's and women's tennis teams. There will be doubles play with current Cal Poly team members and after the tennis there will be an auction of some great tennis items and vacations getaways! Don't miss this chance to meet the players, play some great tennis and support our local Cal Poly Mustang Players. For more information contact Randy Dettmer at 805-459-0806 or Hal Sweasey at 805-459-7251. More information is coming soon!


Aquatics News
Greetings! Going into our fall season I wanted to highlight our own ABAC Masters adult swim team and its coaches. Many already know Liz Mills. She coaches on Tuesdays and Thursdays from 6-7am. Liz has participated in many races and triathlons throughout the years. Recently though, she was involved in a special event with the South Bay Rowing Club out of San Francisco. Along with Masters team swimmer Keith Sweeney, Coach Liz swam 1.25 miles from Alcatraz Island to the Aquatic Park in SF. Keith swam as a skin (no wet suit), completing the distance in 49 minutes. Liz swam, suit, and completed in 46 minutes. Congratulations to both for setting this goal and crushing it. That's part of our team's mission - to make life long swimmers and to continue to grow as a swimmer. These two set a great example!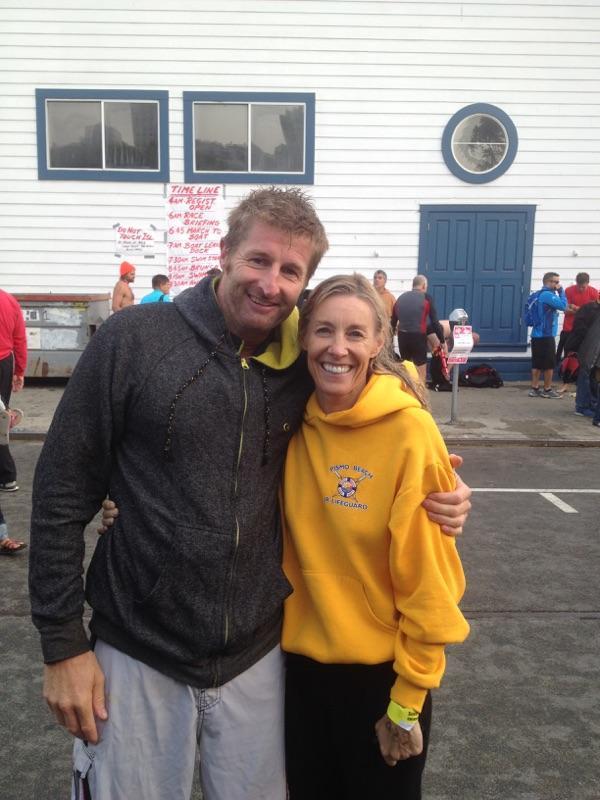 I would also like to introduce our newest Masters coach, Whitney McBride. She coaches on Monday and Wednesday evenings from 5:30-6:30pm. Whitney started swimming at the age of 6. She appreciates the sport of swimming for its competition, motivation, and drive to succeed. Throughout high school she played water polo and was the fastest sprinter in her division league. She developed a trade for teaching technique and skills learned. Whitney enjoys passing the knowledge on through community swim lessons, infants to teenagers. Her Alma Mater offered her the high school Head Coach position in which she taught team work, oversaw stretching and practices, and also guided the swimmers through their four years of school. Now she embraces each stroke for what it can do to help the body and mind progress. She prefers to think of swimming as "yoga in the water", implementing different drills and a variety of techniques to receive a workout and stretch from beginning to end. Welcome Whitney!
ABAC's Masters Swim team is free to try out. There is an instructor and a workout provided. Whether you attend to have a workout provided or get tips from our instructors, you will always find fellow swimmers cheering you on. Come check it out! ABAC also offers private and semi-private lessons all year long. The Puma swim team also runs all year round.


From our Events Director…..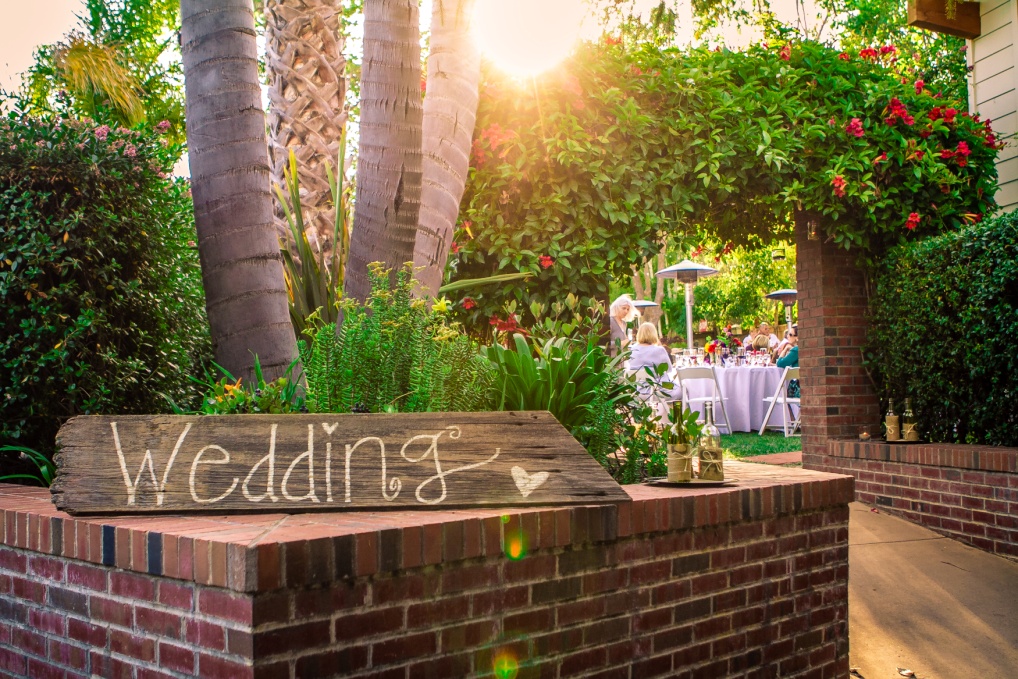 Special Events @ the club- The Avila Bay Athletic Club & Spa is the perfect venue for any special occasion!
Our mission at the Avila Bay Club & Spa is to ensure your happiness and satisfaction with the planning and implementation of your event. We tailor each and every event to result in a day (or evening) that is enjoyable, stress-free, and creates a beautiful lasting memory for yourself, your family, and your friends. You will find our staff to be personable and experienced. Attention to detail and superb service are our specialties. Our skilled and accomplished Oasis Grille team is always eager to please, offering the convenience of on-site catering and a wide variety of delicious menu/banquet choices. The Avila Bay Club & Spa is the ideal site for a memorable celebration! Questions? Please contact Travis Hawley at 805-595-7600 ext 113 or [email protected]


From Kids' Club . . .
Kids Club throws a Pizza Party!
Thanks to everyone that attended our end of the summer party. It was really fun!


Friday Wine Down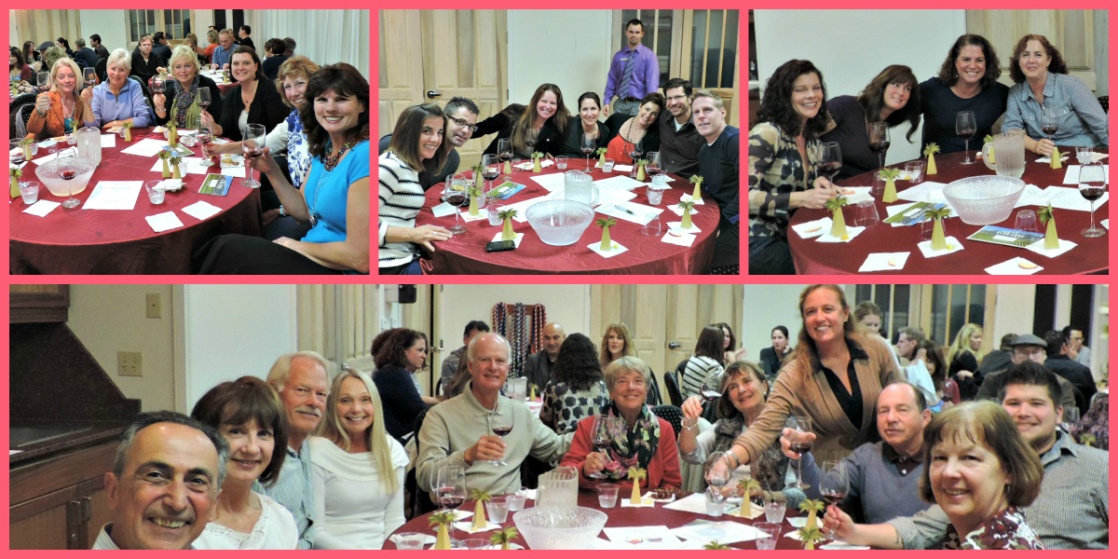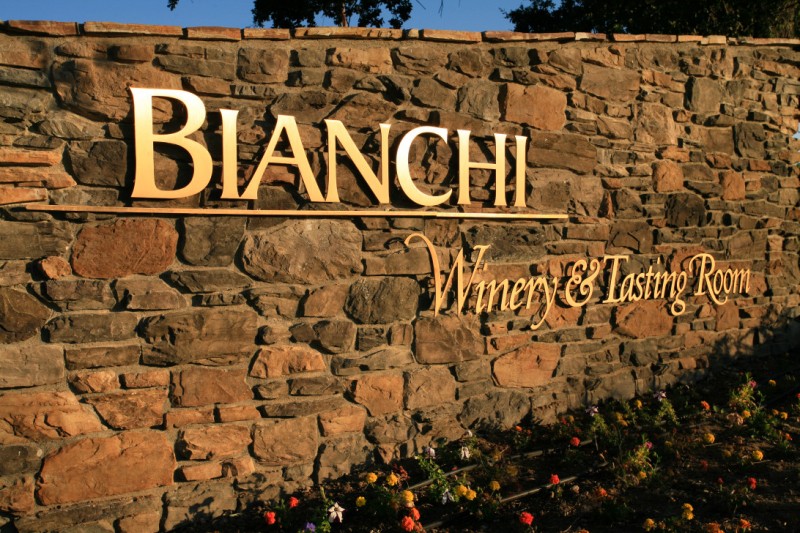 Fourth Friday Wine Down is BACK! I'm very excited to see everyone soon and look forward to making more great memories and tasting more great wines this upcoming wine club season. Please note that because our Halloween Bash is on the 25th, we will meet the THIRD Friday, October 17 from 6:00-7:30. Wine tasting is $20 per person with rsvp, and $25 at the door. Each wine will be paired with delicious Hors de' Oeuvres prepared by the wonderful Oasis Grille! Free child care by reservation. Non-members welcome! Sign-ups are located in the lobby, or email [email protected].

"The late Joseph Bianchi was an innovator and renaissance man who experimented with wine-in-a-can and wine coolers. Glenn Bianchi held strong to a vision of producing ultra-premium varietal wines that delivered finesse and complexity. State-of-the art winery, fireplace-equipped wine tasting room and the Kio-stocked Lake helped him complete the picture and translate his dream into your experience. Today it is considered one of the best Paso Robles wineries to visit. Beau Bianchi has fully embraced the passion, vision and commitment of his Grandfather and Father to make Bianchi Winery and Tasting Room the world-class wine destination it is today. We are excited to welcome Kelsey Schmidt from Bianchi whom will be educating us on the Ambiance of Wine and Coordination. She is passionate about helping us understand the legacy passed along for generations, and will be setting a tasting up to guild the story along."



"Way to go ABAC Heart Walk Team!"