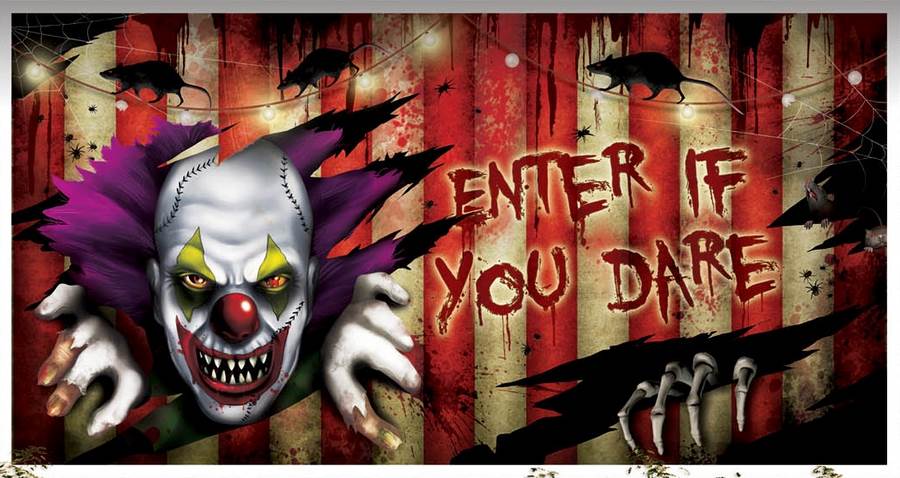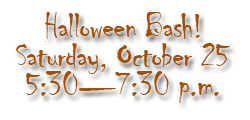 Eat, drink, and be scary!
Join us for the 5th annual creepy haunted house! Enjoy the mini-carnival with games, prizes, bounce house, photo booth, and a mouthwatering buffet for purchase. Sharpen your knives and enter our pumpkin carving contest, too! And, this year we've got a SPOOKY CARNIVAL theme going on!
Don't miss this evening of family fun, thrills, and chills!
Questions? [email protected] or 805-595-7600 ext. 113


Congratulations to John Holmes our new Member of the Month!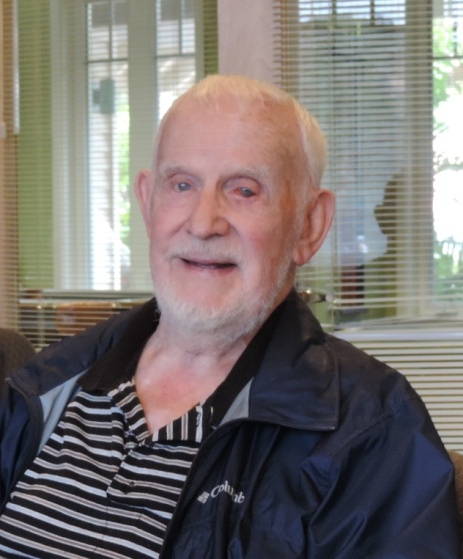 John has been a member of the club for nearly 12 years. He particularly enjoys the Cardio & Weight rooms, but his favorite aspect of the club is the people! John was one of the famous and faithful workout trio which included Nancy Baldwin and Dick Bitner. He grew up in Missouri and started his college, then joined the Navy where he attained the rank of Commander. While in the Navy he received his MBA from Harvard. As Commander, he led a parade of 20 ships down the St. Lawrence River to celebrate the new locks. The ship barely squeaked by. After the Navy, he was a hospital administrator in Arizona for 20 years and did consulting.

John is a very interesting man. He has been around the world 10 times with world meetings while at Harvard. His favorite country is South Africa because it is a lot like right here on the Central Coast. Since he had traveled all over the world, when he retired he knew Pismo Beach is where he wanted to live. John has always been an active guy. During his working years John would run 5-6 miles before work each morning and he golfed into his mid eighties. We are proud to have John as our member of the month at Avila Bay Athletic Club & Spa.
August Employee of the Month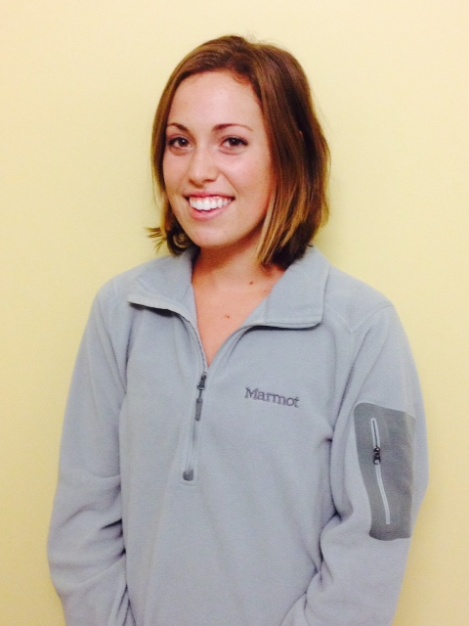 Congratulations, Emily Schoof!
Emily is a fourth year biology major at Cal Poly with a focus on anatomy and physiology. She naturally likes to give care, which is why she enjoys working with kids so much. Her lines of work, as a swim instructor, babysitter, and lifeguard (all of which are through the Avila Bay Club in some way), reflect her desire to care for others. She tries to always have a smile on her face, and keeping up with yoga each week helps keep her psyche in a healthy and joyful place. Must be why she is always patient with kids and our newest employee of the month! Thank you for all of your hard work, Emily! You are much appreciated!!


From The Fitness Department . . .
Fit – Tennis October 9th! 9:30-10:30 on courts 6 & 7. Tennis Pro, Leah Minnery and Fitness Director Jan Berdar will keep you moving in this hour. The fusion of tennis drills and fitness drills will leave you feeling worked but GREAT! This is a great option for tennis players that need more cardio and core work and for the fit person that wants to improve their tennis game. It's a WIN-WIN for all!
$15.00 members, $20.00 Non-members!

TAI CHI is back beginning Wednesday October 1, 11:30-12:15 in the group fitness room. Lynn Watkins is thrilled to be leading this Tai Chi class. She has practiced for many years and is passionate about sharing it with others. No sign up. No charge!


Our new Tai Chi instructor, Lynn Watkins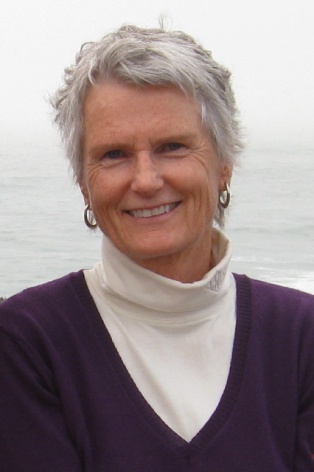 October marks the last quarter of the year and with that may bring anxiety anticipating the holidays, gatherings, changes in weather and the realization that goals have not been met. May I encourage you with some very real possibilities that may help to alleviate stress and help to make positive changes? 13 weeks is ample time left to transform you mind and body:

1. Weave in ONE class that would strengthen your weakest area. Personally this area was my flexibility. In the last 3 months I have attended 1 Pilates Reformer training and 1 Yoga class every week and my flexibility has improved by 50%!
2. Begin your own "RESET-CLEANSE". For 10 days take out dairy, grains and alcohol from your diet. Even better ask a friend to join you or start with our Nutritionist Connie Rutledge who will set you up with the cleanse. 18 members and employees finished the cleanse last month and majority succeeded in nipping the sugar and salt cravings and dropped body weight. They feel great inside and out.
3. Get into the pool for 30 minutes, 1-2 times per week! Tread water, flutter kick, freestyle, stretch.
4. Cut your caffeine intake in half. 2 cups a day. Go to one or drink half a cup twice a day. Too much caffeine can cause irritability and it can stimulate your appetite.
5. Tennis players that just play tennis – try Fit-Tennis. Fit members that want to play tennis – try Fit-Tennis! Thursday October 9th 9:30-10;30. Sign up in the lobby.
6. Ride your bike or run to the club.
7. Pick up trash on the Bob Jones Trail or the beach!
8. Exercise outside at sunrise and/or sunset and feel your heart swell.
9. Put the book, newspaper, work and turn the TV off while you eat. Just sit and chew your food several times before you swallow.
10. Only buy the best quality chocolate!

See you on the floor – Jan Berdar


From the Tennis Tower . . .
Tourney Results
The 20th Annual Avila Bay Open & Senior Championships were held over September 20th & 21st and what a spectacular event it was!! Many of our club members competed and several were not only in the finals, but won their events as well! Results from the event are as follows (ABAC Club Members are highlighted in Red):
Men's Open Singles Danny Castro Def Hal Sweasey 6-2, 6-2
Men's 50 Singles Mark Scribner Def Jason Whittington 3-6, 6-2,6-4
Men's 70 Singles Bill Petrick Def Jim Worthen 6-2' 6-0
Men's 3.5 Singles Jim Maloney Def Troy Rhoten 4-6, 6-2, 6-1
Men's 4.0 Singles Evan Redman Def Jeff Yanuck 6-2 , 6-4
Men's 4.5 Singles Bruce Freeberg Def Mark Inguaggiato 7-5, 6-4
Women's Open Singles Luisa Ortiz Def Claire Bouquet 6-4, 6-4
Women's 4.0 Singles Stacy Ball Def Leslie Kaplan 6-3, 6-3
Men's open Doubles Daniel Black/Gianni Rasgado Def Austin Bricker/Joey Kullman
Men's 50 Doubles Mark Scribner/Mike Rowley Def Brett Marymee/Ralph Gorgoglione
Men's 4.0 Doubles Evan Redman/Logan Budd Def Greg Burk/Ed Valcarcel 6-1,6-0
Women's Open Doubles Brittany Burgunder/Jenny Phelps Def Olivia Madison/Angelica Gagliano 6-3,6-4
Women's 4.0 Doubles Ann Brewer/Patty Kreutz Def Deb Keck/Julie Cowart
4.0 Mixed Colin Jones/Julie Daly Def Tamio Yamaguchi/Patty Lopez

Thank you to all that participated or came out to support our local players. The tennis competition was fantastic and we couldn't have asked for a nicer weekend !!!! Congrats to all that played !! Well Done!!!





Hey all you dedicated Tennis Members, the Club is hosting our ANNUAL CLUB CHAMPIONSHIP TENNIS TOURNAMENT on the weekend of November 8th & 9th! This is a MEMBERS ONLY tournament, although we do allow guests to play in the Mixed Events only. This is a GREAT opportunity to use all of those skills you've been practicing all year long and test your determination and prowess on the court! Winners of each division are listed on our WALL OF FAME in the TENNIS TOWER! Each member will also be given a parting gift for participating in the CLUB CHAMPIONSHIPS! More information will be available soon in the Tennis Tower and at the Front desk. MARK YOUR CALENDARS NOW and we will see you at THE CHAMPIONSHIPS!!!!


From the Spa . . .
IT'S PUMPKIN TIME!
Pumpkin is the perfect beginning to celebrate the fall and replenish dry summer skin. With our pumpkin collection , skin is bathed with naturally occurring antioxidants and regenerating support.
Did you know that Pumpkin
*Contains the highest content of vitamin b and Beta Carotene than any other fruit
*Pumpkin is often referred to as "Nature's natural collagen"
*Naturally protects your skin from ultra violet rays due to it's high zinc content
*Helps remove toxins that are stuck deep in the pores and neutralizes free radicals
For spa indulgences with clinical reslults schedule your pumpkin facial today! A pumpkin facial will stimulate collagen activity, leave your skin feeling polished, smooth and toned!
Schedule with Candice! 60 minutes, $95.00 and up
A note from Lisa Duron, our newest esthetician:
You should begin adjusting your skincare regimen as soon as summer nears it's close, when pores tend to clog due to months of sweating and sunscreen application. I recommend a highly moisturizing facial to combat dryness and flakiness and pore extraction to refine pores.
Aquatic News
It is never too late to be a better swimmer…
Avila Bay Club Masters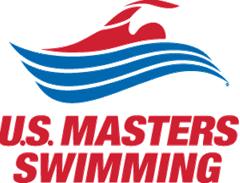 The Avila Bay Club Masters is an adult swim class coached by Liz Mills and Kaley Conrow. Our main focus is to give you a great workout (at your level) while making swimming easier at the same time. You will learn stroke technique, build endurance, and gain confidence in the water. Come try it out! The first two practices are free (punch-card is $56 for 10 practices), and there is even a NEW 6:00 a.m. class on Tuesdays. See you at the pool!

Mondays & Wednesdays: 5:30-6:30PM
Tuesdays (new!) & Thursdays: 6:00-7:00AM



Meet Kendall Perrine
ABAC Swim Instructor & Certified Lifeguard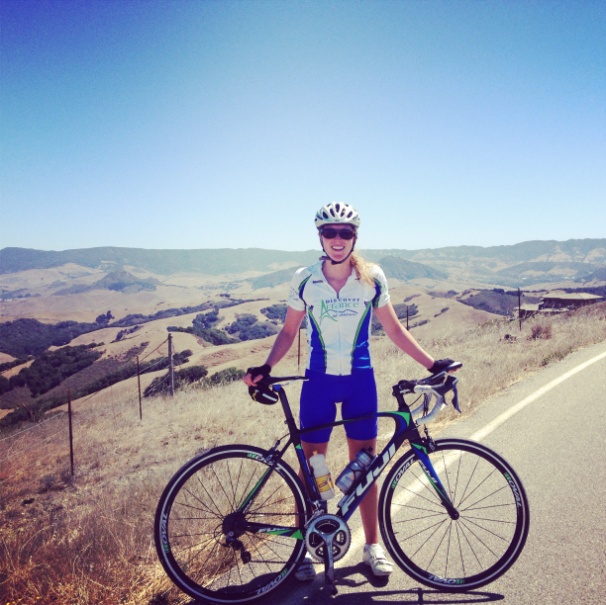 Kendall moved to San Luis Obispo with her family as a senior in high school and graduated from SLO High, where she played volleyball, water polo, and competed on the swim team. She received her Bachelor's of Science in Kinesiology with an emphasis in Physical Therapy from Cal Poly San Luis Obispo in 2012. She has coached a variety of recreational athletes and has been teaching swim lessons for over 7 years. Her favorite part about teaching and coaching is the people. Currently, she races for a women's cycling team out of Fresno and competes in age group triathlons. Kendall would love to schedule you for private swim lessons! If interested please contact her at [email protected].

"I have worked with a wide variety of ages, abilities, and personalities. My favorite part about coaching and teaching are the opportunities to foster relationships with people who are ambitious in their endeavors, whatever discipline that may be. They seek a challenge and I enjoy watching them set goals, struggle, and ultimately triumph. When they are intrinsically motivated to improve, the job comes easy and people often exceed their goals. I love to watch them succeed."
Swimming with the Core
Introducing TWO special swimming classes offered during RESET for SUCCESS. The main focus is "swimming with the core," which emphasizes dolphin kick, butterfly, synchronized swimming basics, and lifeguard training drills. The classes will teach you how to get a fun, great workout in the water-without having to count yards!
Tuesday, September 16th
10:15-11:15 a.m.
Thursday, September 25th
6:00-7:00 p.m.
Each swim class is $10. Sign-up in the lobby now to reserve your spot!


From our Events Director
Fourth Friday Wine Down is BACK! I'm very excited to see everyone soon and look forward to making more great memories and tasting more great wines this upcoming wine club season. Please note that because our Halloween Bash is on the 25th, we will meet the THIRD Friday, October 17 from 6:00-7:30. Wine tasting is $15 per person and each wine will be paired with delicious Hors de' Oeuvres prepared by the wonderful Oasis Grille! Free child care by reservation. Non-members welcome! Sign-ups are located in the lobby. Questions or reservations? Contact Travis at 805-595-7600 ext 113 or [email protected] October Winery TBA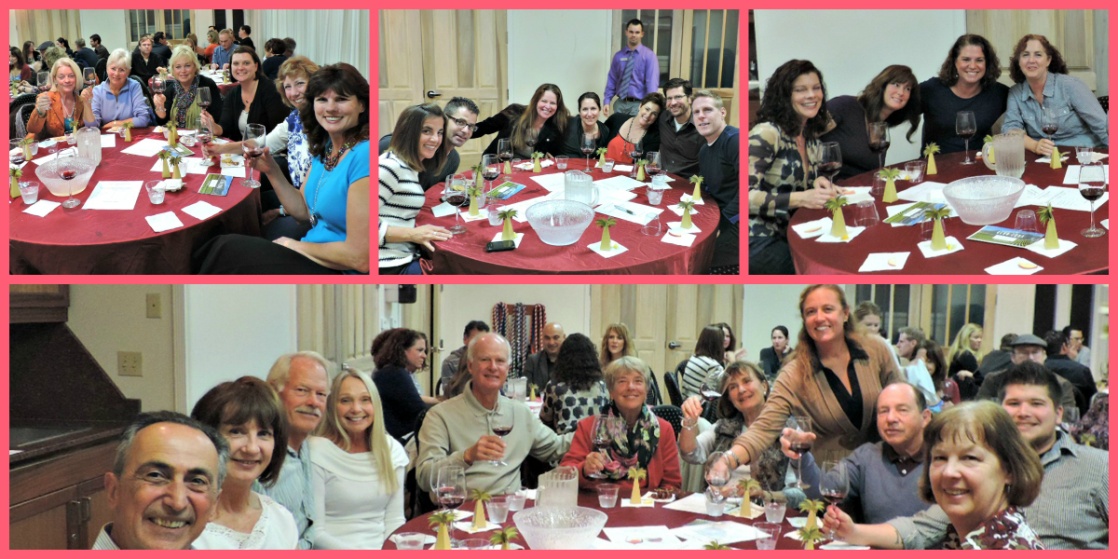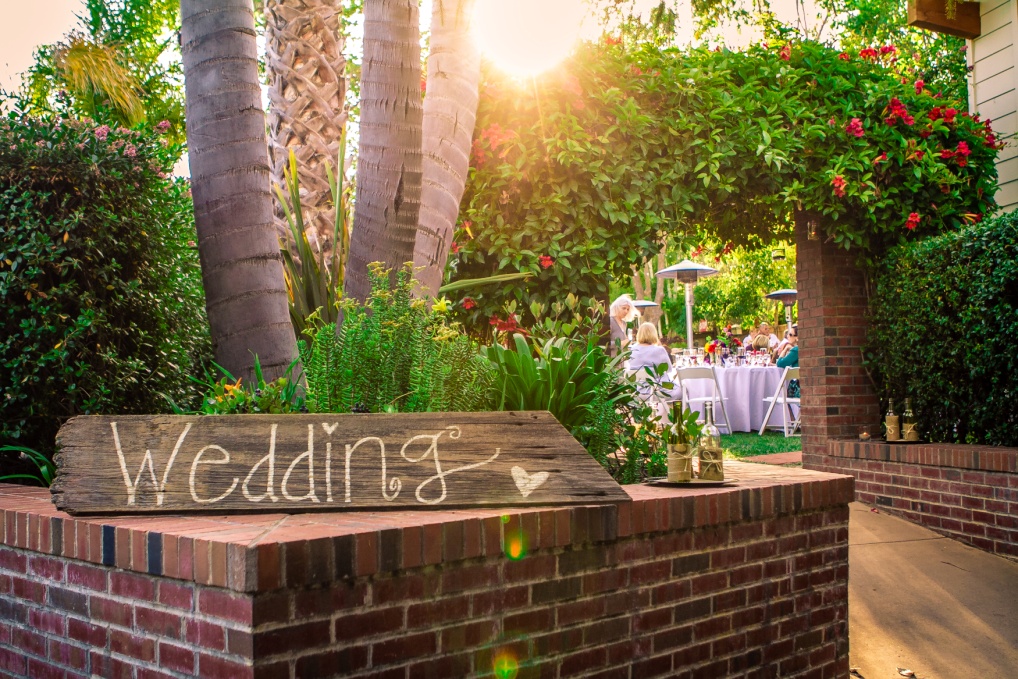 Special Events @ the club- The Avila Bay Athletic Club & Spa is the perfect venue for any special occasion! Our mission at the Avila Bay Club & Spa is to ensure your happiness and satisfaction with the planning and implementation of your event. We tailor each and every event to result in a day (or evening) that is enjoyable, stress-free, and creates a beautiful lasting memory for yourself, your family, and your friends. You will find our staff to be personable and experienced. Attention to detail and superb service are our specialties. Our skilled and accomplished Oasis Grille team is always eager to please, offering the convenience of on-site catering and a wide variety of delicious menu/banquet choices. The Avila Bay Club & Spa is the ideal site for a memorable celebration! Questions? Please contact Travis Hawley at 805-595-7600 ext 113 or [email protected]
From Kids' Club . . .
Kid of the Month: Noa Bridges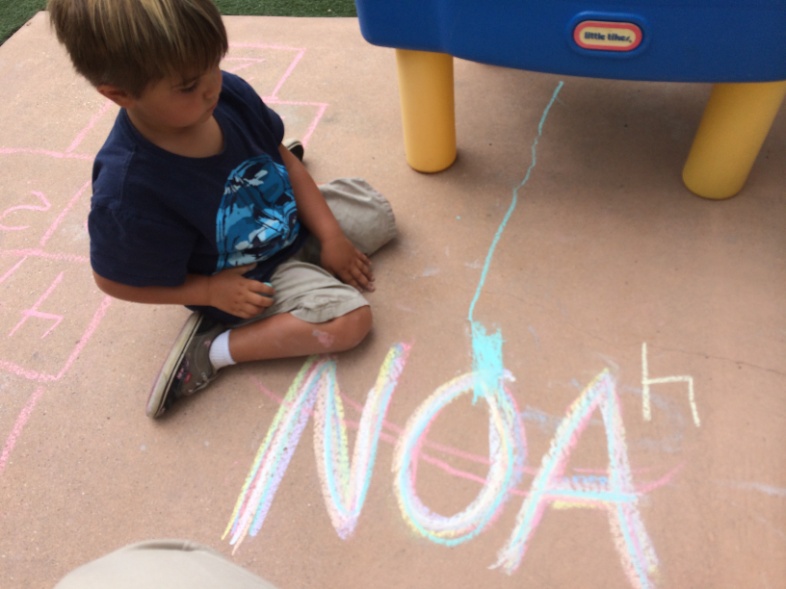 Kids Club throws a Pizza Party!


Our Adopt-a-highway Spot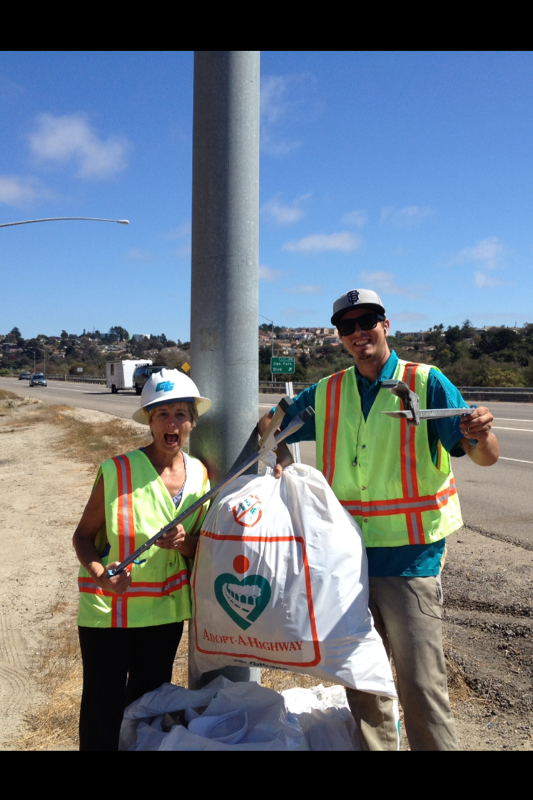 The Avila Bay Athletic Club prides itself in providing great recreational opportunities to our members, as well as helping our community. Here are Hunter and Amy out on the highway to pick-up trash for Adpot-A-Highway!