Halloween Bash!

Saturday, October 26
5:30—7:30 p.m.


Eat, drink, and be scary!
Join us for the 4th annual creepy haunted house! Enjoy the mini-carnival with games, prizes, and a mouthwatering buffet for purchase. Sharpen your knives and enter our pumpkin carving contest, too! And, ahoy mateys, this year we've got a ZOMBIE PIRATE THEME going on!
Don't miss this evening of family fun, thrills, and chills!
Questions? [email protected] or 805-595-7600 ext. 113



October Chair Massage Reminder from Michelle Miller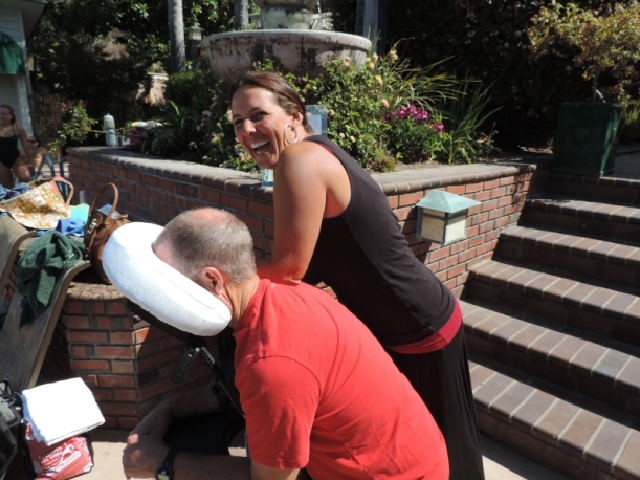 (Have Chair, Will Travel)

Hey, club members! Michelle Miller wants to remind you that she is available to do chair massage at your place of business. A two-hour minimum can give eight employees a little pick-me-up. They will also receive information packets on the club and a free day pass so they can check us out! For more information, call Michelle at 805-234-3610.

BOTOX & FLU SHOTS: Dr. Wendy Weise will be at the club the following dates and times in October, offering Botox ($11 unit) and flu shots ($30). October 7,9,17, 21 & 23 from 5-7 p.m. and October 19 from 11 a.m. to 1:00 p.m.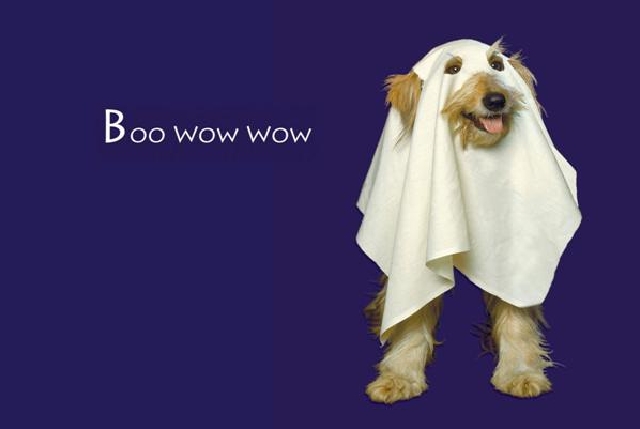 SHAMPOOCH! Will be here again to wash and pamper your dog on Tuesday, October 29, 9 to 2. Members are loving the convenience of this service!

SHAMPOOCH! Just in time to make sure your dog is clean & ROCKS his costume!



PARENTS' NIGHT OUT!
FRIDAY, OCTOBER 11 ● 5:30-8:30 P.M.

Kids love it! Parents love it! The once-a-month night when you can drop off the kids and go off-site to do whatever your hearts desire. And the kids get three hours to socialize, play games, eat, and have FUN! Megan and Bre will keep them busy, busy, busy. If you have questions, or want to signup, email [email protected].



THANK YOU, THANK YOU, THANK YOU FROM . . .

Thank you to the employees of the Wallace Group for organizing and participating in the recent Tour de Wellness fundraiser which benefited Cancer Well-fit. It's awesome people like you who make what we do possible!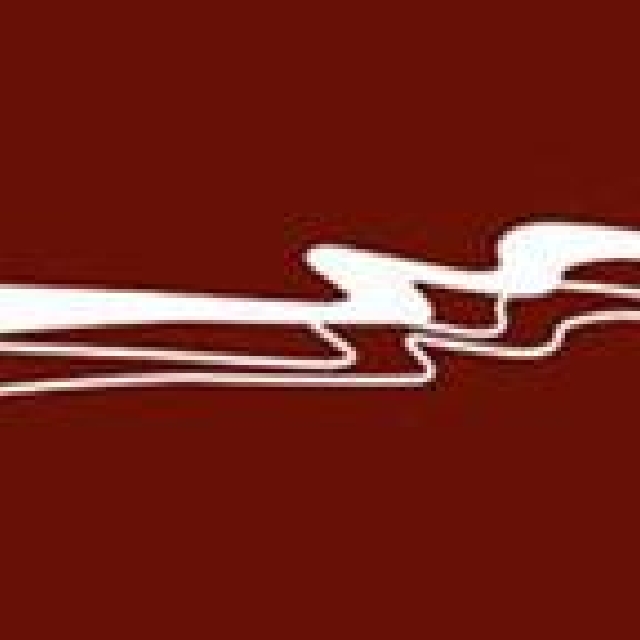 WALLACE GROUP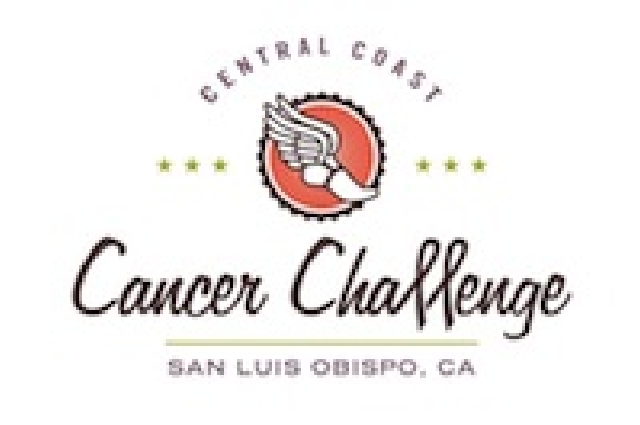 And HUGE thanks to Heather Hellman and Samantha Pruitt of Central Coast Cancer Challenge for selecting Cancer Well-fit for the third year as the beneficiary of the Savor Run, formerly the Central Coast Cancer Challenge.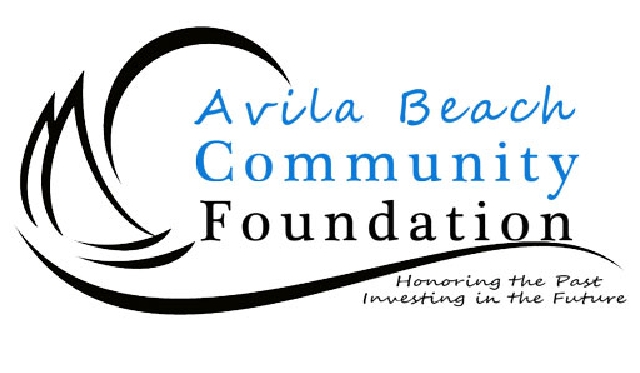 And, as always, our grateful thanks to the Avila Beach Community Foundation for so generously matching raised funds for Cancer Well-fit. We so appreciate partnering with our fellow Avila Beach peeps.

The Sept. 14 Swim-A-Thon & Crazy Fun Day at the club WAS CRAZY & FUN!
Sincere thanks to all who participated and all our great helpers! Because of you, more cancer survivors will be able to join a Cancer Well-fit class at the club!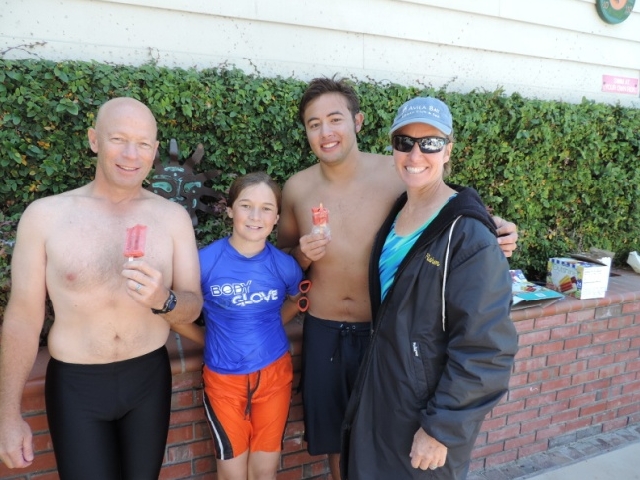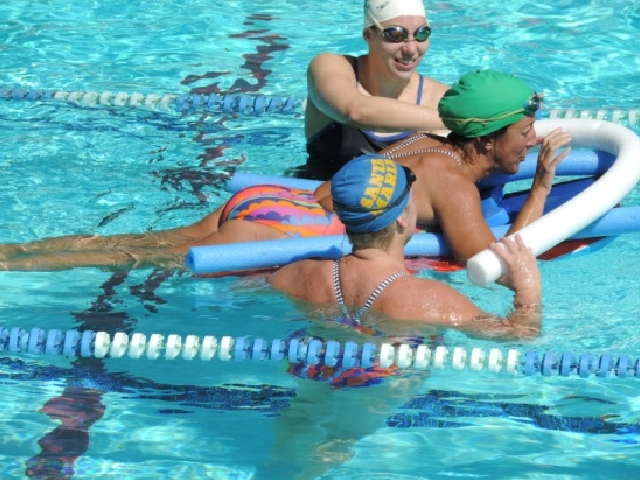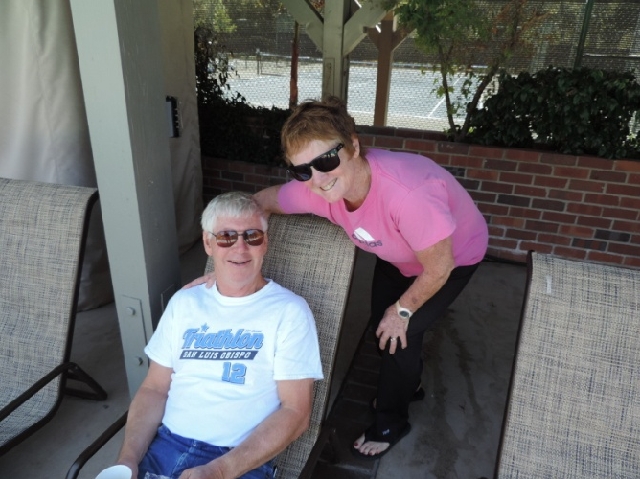 It's never too late to donate.
Brochures with donation forms
are always in the lobby.
Pick one up today!


THIRD-THURSDAY
WINE DOWN!

Thursday, October 17
6:30-8:00

We will be featuring the great wines of Castoro Cellars at our October "Wine Down." Come learn something about wine, enjoy tasty hors d'oeuvres, and mingle with some fun people. Only $15 per person. Non-members are welcome, so bring your friends.

Questions? Contact Travis at 595-7600 ext.113 or [email protected]


MEMBERSHIP NEWS
BY AMY KUEFFLER

Invite Your Friends to Join You at the Club!
With the holidays approaching, it may be time to refocus and RECOMMIT to your health and fitness goals! What is the BEST WAY to stay committed to your workouts? Inviting a friend to join you! You will both feel better AND when you refer a friend who joins the club in October, YOU will receive $75 credit to your account or a $5 reduction in your monthly dues as long as both you and your referral buddy remain active members. For more information contact: Amy, Barbara, Susan, or Travis. 805-595-7600
"Food Patriots" Screens at the Palm Theatre
October 16 ● 7:00 p.m.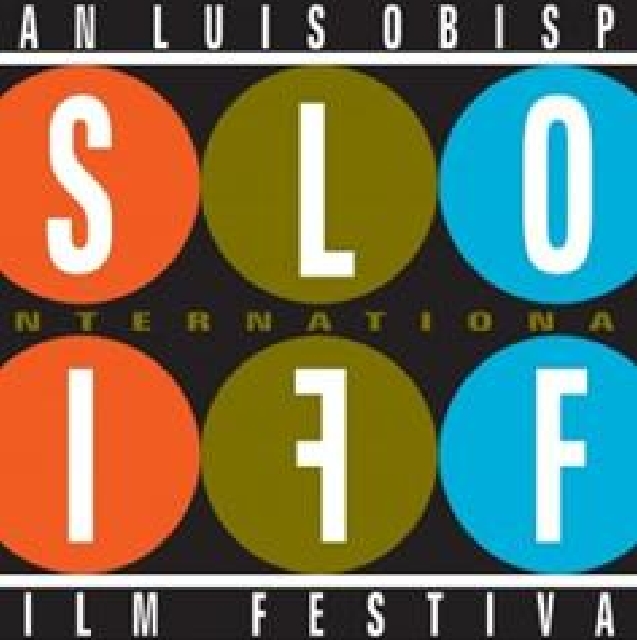 Touched by their teenage son's battle with a food-borne superbug, Chicago filmmakers Jeff and Jennifer Spitz document their family's struggle to raise backyard chickens, grow food, and transform into "Food Patriots." The film features people from all walks of life who are trying to change the way Americans eat and buy food, and educate the next generation of consumers.
If you eat food, you should see this film. Check out the trailer on Youtube.com: "Food Patriots Teaser." Then get your tickets at slofilmfest.org or by calling 805-546-3456.

"Food Patriots." Food. If you eat it, you need to see it!


AQUATICS NEWS!
BY KALEY CONROW


SWIMMING IS YEAR-ROUND AT THE CLUB!
School is back in session, the pools are calmer, and the weather is still warm. It's the perfect time to swim!
Of course I am a bit biased, but I find swimming one of the most therapeutic sports . . . It is quiet underwater, the body gets to be horizontal, sweating is not obvious, and it is an amazing workout!
I am very spoiled—I work at a beautiful facility with incredible pools and such kind people. It is unfair not to share the atmosphere I get to experience each day. The view while in the big pool of the mountains and trees sometimes makes me forget I'm even working. So if it has been a while since you have relaxed in or by our pools, please soak it up.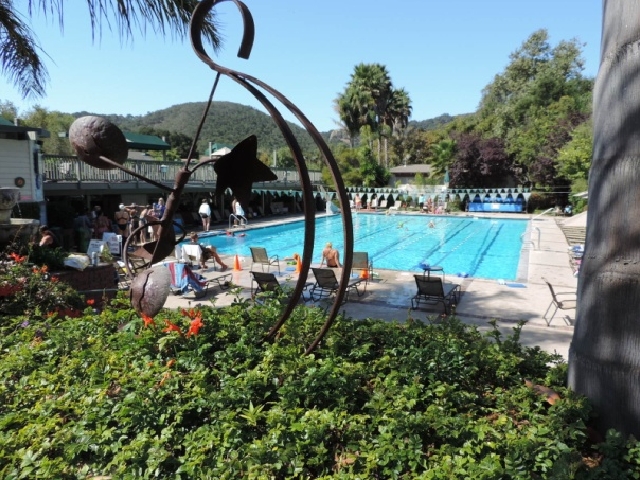 On the other hand, if you have been swimming lately and are feeling a bit bored or frustrated with your current workout, swim lessons and classes are available for all ages and levels of experience. Our wonderful swim teachers make it easy and fun to become more competent in the water. –Kaley

Please email [email protected] if interested in any aquatics classes:
-Private & Semi-private swim lessons
-Avila Bay Starfish (youth swim team)
-Avila Bay Club Masters (adult swim)
-Baby Seals (infant survival)
-Parent & Me
CHOOSING THE RIGHT SKINCARE PRODUCTS
BY JAMINA METCALF

There are hundreds, if not thousands, of different skin care lines on the market today. It is exhausting and overwhelming to say the least! Which one do you use, which one do you choose, which one is the best for your skin? The search for the perfect fit can seem never-ending.
But there is hope. And there are ways to narrow it down. Deciding to buy professional skincare products is a great place to start. Professional skincare products are found only through spas, estheticians, and wellness professionals. Over-the-counter products can be found at Sephora, Target, CVS Pharmacy, Wal-Mart, Macy's, etc. One of the biggest differences is price. Yes, the professional products will most likely be more expensive—but for good reason. This is where the old adage "You get what you pay for" is the truth!
Over-the-counter products are made in mass quantities, to be shipped all over the world. Therefore, they contain lots of preservatives for longer shelf life. Also, the companies behind these products are all about profit. So most of these products have fillers like water and glycerin. In fact, the active ingredients (the stuff that really makes a difference in your skin) in over-the-counter products is so minimal that you really end up paying for the packaging.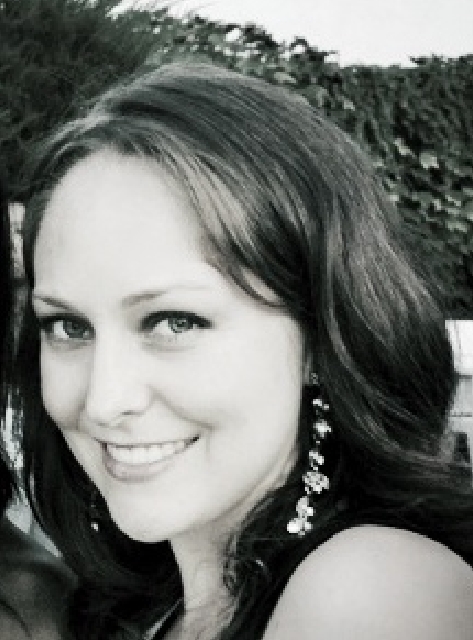 The active ingredients in professional products, on the other hand, are very concentrated to actually benefit and make changes you want in your skin. And because they are so concentrated, they last twice as long. They also do not contain nearly as many preservatives as your typical over-the-counter products because they are made in smaller batches.
So now you have to choose which professional skincare product to use! The best way to decide is to ask your esthetician. I can help you try various products, see if you like them, and test to see how your skin reacts. Visit me, Jamina, in the Salon on Mondays and Sundays for a complimentary skin consultation and analysis to help determine which skincare products will best suit your specific needs. Also, during the month of October, I am offering 20% off any Osmosis skincare products with the purchase of a 60-minute Signature Facial. I hope to see you soon!



20% OFF OSMOSIS PRODUCTS WITH PURCHASE OF A 60-MINUTE SIGNATURE FACIAL!
(OCTOBER SPECIAL)
FITNESS STUFF!
BY JAN BERDAR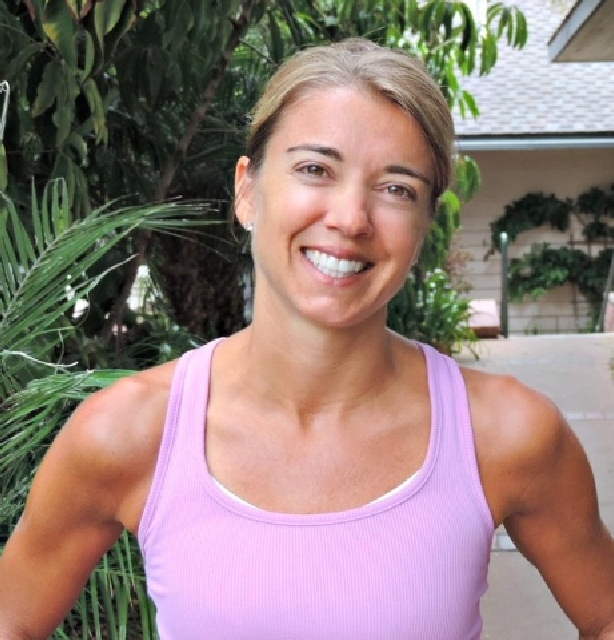 INTRODUCING: KAAREN ABBATE

Kaaren comes to us (yea!) from Merced. Before moving, she taught small group, cycling, boot camp, circuit, rowing, high-interval training, and reformer Pilates at The Studio, a functional training facility. Kaaren has been involved in sports her entire life and was a competitive swimmer from age six through high school, running track during the off season. She is a certified personal trainer through NASM and is also a certified Spin and Indo Row instructor.
Kaaren and her husband John have three children: Matthew, Kathryn, and Andrew. In her spare time, she enjoys anything physical, especially tennis, hiking, and cycling. She is excited about being a part of the Avila Bay Athletic Club fitness team, and we are thrilled to have her. Welcome, Kaaren!


TRY SOMETHING NEW!
You may have noticed that we have added a special format (class) one time per month. No extra cost, simply an opportunity for you to try something different Our first class, in July, was taught by Xercise Lab® — Burn, Build, and Aqua Labs. One member had this to say about those classes:
I just wanted to let you know that I REALLY enjoyed the Xercise Lab on Saturday. My favorite part was the class in the pool. I thought it was a cool idea to work out in your clothes for extra resistance, plus I'm not sure my swimsuit would have hung on. The other two classes really pushed me and it felt GREAT even with my ore ankle, stupid gopher hole. I hope you will be able to put it on the schedule and hopefully some at times where us people who work can participate. Thanks for introducing something new and exciting. –Trish Braun
In August, we packed the house with a class called R.I.P.P.E.D. — Resistance, Interval, Power, Plyometrics, Endurance, and Diet. Here's what members said about this one:
Loved the RIPPED class! My whole body felt better! -Nadine Lafleur
RIPPED class—Loved the high energy. Enjoy the different classes. –Debra Jackson
Enjoyed RIPPED. Love the mixing up of classes and trying new routines! -Julie Stellpflug
In September, we cranked things up with Kaaren Abbate's HIIT it ALL class. Participants said the following about this high-energy, high-intensity class:
HIIT it ALL was an awesome class! I like the fact that good form in important to Kaaren. She is wonderful. –Eileen Falcinella
Loved the class, liked trying/using different equipment. Hope ABAC will keep the Saturday morning special! Kaaren was awesome. –Melbra King
Where can you find out what is next? Always posted on the bulletin board next to the group fitness room on the monthly "rotation" flyer. Mark your calendars for another R.I.P.P.E.D class taught by yours truly—October 12, 8:15 a.m. I hope to see you all! -Jan


New On The Kids' Class Schedule!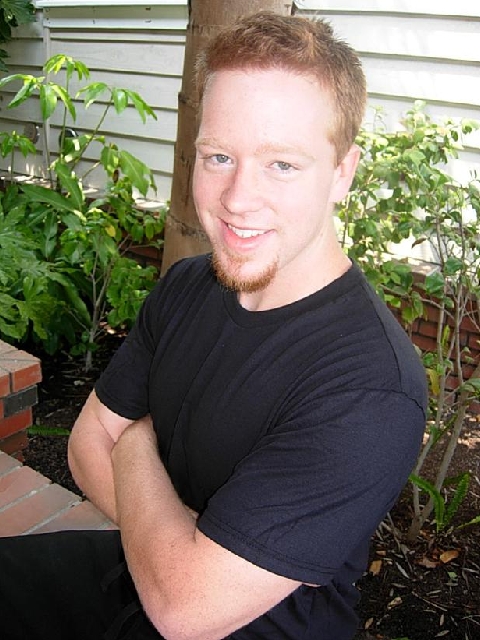 Mini Muscles
Mondays 3:30—4:15

Instructor Gary Schmidt will take your children through movement that will help their balance, coordination, speed, agility, and self-esteem. This creative and high energy class could be the catalyst that inspires your children to keep moving for the rest of their lives.


FROM THE TENNIS TOWER
19TH ANNUAL AVILA BAY OPEN (SEPT. 20-22) RESULTS

The sun shone brightly on the tennis club zone for the weekend! Tennis players and fans enjoyed a 3-day tennis extravaganza with many local and club players participating in the Avila Bay Open & Senior Championships. The Tennis Warehouse generously donated gift cards for our Champions with the club awarding runners-up with Tennis Warehouse certificates. Champions and finalists are as follows (Club members and juniors from our club program are italicized):
Men's Singles:
Open: Jimmy Castellanos def Korey Kolb 6-2,7-5
50's: Hal Sweasey def Greg Haywood 6-4,4-2(ret)
60's: Tom Rippner def Bill Petrick 1-6,7-5,7-3
A(4.5): Paul Reed def Clay Schroeder 6-3,6-2
A-(4.0): Scott Jopes def Brad Schafer 2-6,7-5,7-6(16-14)
B(3.5): 1st: Jim Maloney 2nd: Charles Darrow (round robin)
C(3.0): Hans Reithofer def Brett MacDonald 6-4,6-7(7-2), 6-1
Women's Singles:
Open: Teresa Downey def Lori Hollister 6-1,2-6,6-4
A-(4.0): Mekayla Landers def Hannah Angle 7-6(7-2), 7-5
Men's Doubles:
Open: Mark Scribner/Josh Milla def Mike Rowley/Brian Ball 6-3,3-6,6-2
50's: Miguel Phelps/Hal Sweasey def Mark Scribner/Mike Rowley 4-6,6-4,6-3
A-(4.0): Robert Simons/Jim Dickey def Adam Steventon/Clay Schroeder 4-6,6-4,6-4
B(3.5): Bud Aquino/Alexi Patek def Jim Maloney/Chris Knauer 7-5,6-2
Women's Doubles:
Open: Brittany Burgunder/Carol Erickson def Teresa Downey/Nancy Skidmore 6-2,7-5
A-(4.0): Chloe Redman/Jennifer Redman def Olivia Madison/Angelica Gagliano 6-1,6-3
Mixed Doubles:
Open: Brittany Burgunder/Korey Kolb def Mark Scribner/Lori Hollister 3-6,7-6(8-6),6-4
A-(4.0): Evan Redman/Jennifer Redman def Patty Lopez/Mark Minnoch 2-6,6-4,6-3

Thank you to all of our members who participated in this tournament and
CONGRATULATIONS CHAMPIONS AND FINALISTS!!


Mixed Open Champs:
Brittany & Korey

Hans & Brett

Angelica, Olivia, Jennifer, Chloe

Olivia & Mark

Nancy, Teresa, Brittany, Carol


Even, Jennifer, Patty, Mark

Hal & Miguel

Riley & Jim
Okay, all you tennis members, you've been practicing, playing, and taking clinics. Now it's time to show your stuff!
The Club Championships Tennis Tournament is coming November 1-3.
This is a members-only tournament, except for Mixed Doubles where members may invite a guest. Club winners go down in history on the Tennis Tower plaque wall! Mark your calendars now, and during October you'll find more information in the Tower and at the front desk.
Junior Tennis Fall Schedule
TYKES, BEGINNING, AND INTERMEDIATE TENNIS WEEKLY SESSIONS WILL CONTINUE THROUGH THE FALL. No more drop-ins; you must call to register your child.

TYKES – Ages 4-6 Wed. Only 3:00-3:30pm $10/member $15/non-member (1 day)
BEGINNING – Ages 7-12 Tues/Thurs 3:30-4:30 $20/member $30/non-member (2 days)
INTERMEDIATE – Ages 13+ Tues/Thurs 4:30-5:30 $20/member $30/non-member (2 days)
**(The intermediate class will only be a one hour session in the fall.)

**PAYMENT DUE at time of registration. SIGN UP YOUR CHILDREN TODAY!

Registration forms with new session dates & times available in the Tennis Tower and the Front Desk area.
Contact Tennis Tower for more information or about the Junior Excellence Program. 805-595-7600 X106.
For private lessons or other junior tennis information, contact Jenny Phelps 928-533-0362.


August Member of the Month—DENNIS JACKSON!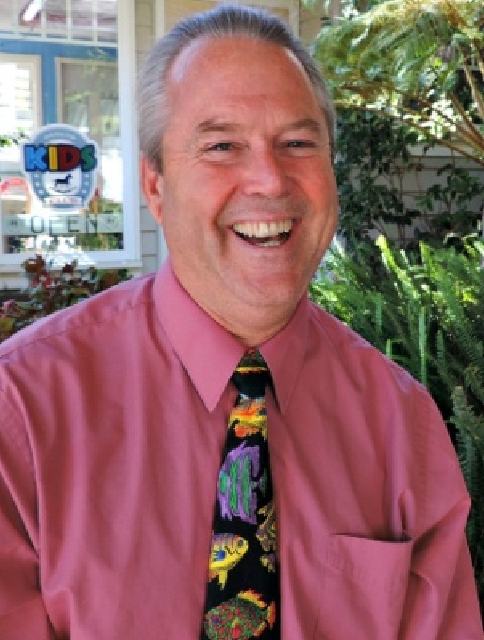 Dennis learned to swim as an adult, but once he did there was no stopping him. Until about a decade ago, he was an ocean swimmer, and his eyes still light up when he speaks of swimming from Avila to Pismo. The only time he smiled bigger during our interview was when telling us about his beloved granddaughters Alauna (6) and Kaira (4). Dennis joined the club reluctantly in 2003 at the urging of his wife Alison Watt. It took him a bit to adjust to the more confined water, but now he loves it. "It keeps me joyous. I've made wonderful friendships. It's fun and there are just great people here."
Those of you who know Dennis know that he is one guy who has it figured out. He had a 25-year career as a pharmacist but totally "redesigned my life" in 2000, becoming a very happy financial planner with his own business, Jackson & Associates. One of his associates is his son James, and Dennis says it is a joy working with him. Dennis also does massage therapy four nights a week (he taught massage at Pacific Coast School of Massage for more than five years). AND he and Alison are incredible photographers—check out dennisjacksonphotography.com—you will be totally WOWED! Not enough room to tell y'all how much we love having Dennis around. Suffice it to say he is a bright, bright light at the club and truly an inspiration. Thank you, Dennis for all of that!


August Employee of the Month —LYDIA LAWSON!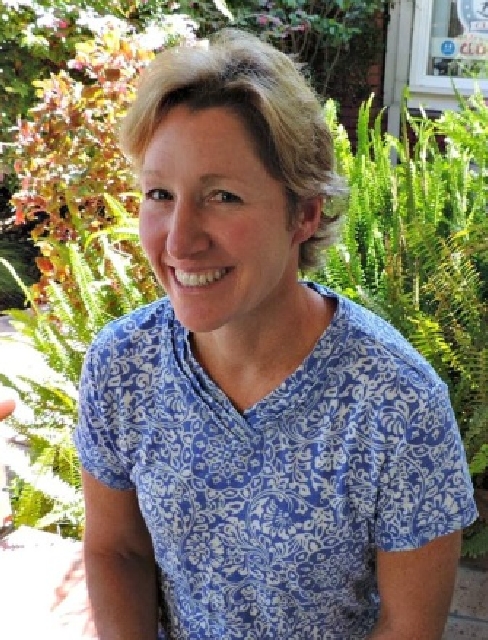 After moving here from Santa Barbara, Lydia started with the club as aqua director in 2009. She has worked at the front desk, lifeguarded, assisted with events, and been active in our Cancer Well-fit fundraisers.
Lydia lives on a 5-acre ranch in Santa Margarita with her awesome husband John, who teaches architectural engineering at Cal Poly, and her two sons Troy (23) and Chris (11)—plus a regular menagerie that includes five horses, three dogs, two cats, two tortoises, and 11 chickens. She's spent all of her life with horses and obviously takes good care of them. She's had her 33-year-old horse Babe for 32 years! Lydia is also very involved in Team Sorting (it's a cattle thing) and is currently having fun with her dog Tica's agility training.
Very passionate about teaching, Lydia has held/holds myriad certifications: archery instructor, personal trainer, licensed CA state fishing guide, fly fishing instructor, and equine assisted learning coach. Whew!
We are so lucky to have Lydia teaching our staff CPR and to have her training our lifeguards. We appreciate Lydia's professionalism, her fabulous work ethic, her upbeat attitude, and her big beautiful heart!
Upcoming Dates to Note
Oct. 11 Parents' Night Out, Friday, 5:30-8:30
Oct. 16 "Food Patriots" Screens at the Palm Theatre in SLO, 7 p.m.
Oct. 17 Third-Thursday Wine Down! 6:30-8:00
Oct. 18 Swim Competition & Game Day, 4:00-5:30
Oct. 26 HAUNTED HOUSE & HALLOWEEN BASH! Sat., 5:30-7:30
Oct. 29 Dog Grooming by ShamPooch, Tuesday, 9-2
Nov. 1-3 Club Championships Tennis Tournament
Flu Shots @ the Club! Oct. 7, 9, 17, 21 & 23: 5-7 p.m.Oct. 19: 11 a.m.-1 p.m.
01-08-2014 Weight Watchers Returns to the Club!
Kids' Club News
by Bre Boswell

What a great month this is going to be! October is when our members get to experience our world-famous haunted house and our spooktacular Halloween Bash! Mark your calendars for Saturday, October 26, 5:30-7:30p.m.
With a new month comes a new Kid of the Month. I would like to say a big congratulations to Hudson Parker. He is the proud big brother of Wyatt and Weston. Hudson is always so good about helping all his friends have a good time, as well as his siblings. His funny personality makes him a joy to be around, and we appreciate the smiles he brings!
Please remember to keep an eye out for the list that warns you that your pre-paid card has almost run out. And if you use Kids' Club a lot, don't forget that we are offering the unlimited child-care option for the month. Questions, comments, suggestions? Email [email protected].




Time for a pumpkin facial with Candice, that is! Here's a great way to celebrate the fall and replenish dry summer skin. Why? Because pumpkin:
• contains the highest content of naturally occurring Vitamin A and Beta Carotene over any other fruit (yes, it's a fruit)
• is often referred to as "nature's natural collagen"
• helps remove toxins that are stuck deep in pores and neutralize free radicals
• naturally protects skin from ultra violet rays due to its high zinc content.
Candice uses Rhonda Allison products and her clients have been super pleased with her facials. Candice says her pumpkin spice facial will have you noticing a smoother texture and brighter skin tone. Overall: healthier, glowing skin. Call 595-7600 ext. 100 or stop by the front desk to book your appointment with esthetician Candice Holloway.
60 Minute Treatment: $90


BRING YOUR OWN BEACH TOWEL CONTEST
SUMMER OF 2013
WINNER IS . . .
WALTER HEATH
CONGRATULATIONS ON WINNING A FREE MONTH OF DUES!