ABAC News Update From Nancy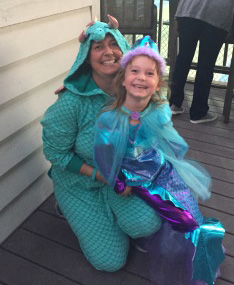 A New Pool!
What could be better than hearing Christmas Holiday Music on the radio on November 1? (Yes, I love holidays as seen here in a photo from the club's Halloween Bash…) You got it – a new pool! If you have been to the club lately you have probably seen (or heard) the construction work underway at the large pool. While we are sorry for the short notice that ended up happening, we are very much looking forward to hopefully being done before Christmas. That was not necessarily going to be the case, until we got the permit much earlier than anticipated. So we gave it a thumbs-up and quickly put together the plan to make this project happen. Please see the article below with all the details of the large pool project.
Another exciting project happening at the same time will be conversion of almost all the club's lights to LED. This includes the tennis court lights! We have been working on this project for a very long time, and are thrilled that it is going to happen. It goes right along with our value to be as eco-friendly as possible. We will do our best to accommodate everyone's needs during these transitions. Please let us know if there is anything we can do to make it easier for you. We look forward to the end results, with a nicer club for everyone to enjoy!
I would like to take a moment to thank Jan Berdar for her eight years of dedication to ABAC as our fitness director. She has decided to step down from being the director, in order to focus on other things in her life. We all know she has a passion for traveling, and I think she already has a big trip in mind! We are grateful that she will still be here as an instructor and trainer, at least for a while. I will always be humbled and grateful for my time working so closely with her. She is every bit as amazing as she seems, and we already miss her at our weekly manager's meetings. A huge thanks to Jan for all that she has given the club, and to me, these past eight years.
-Nancy Terrell
42nd Annual ABAC Tennis Championships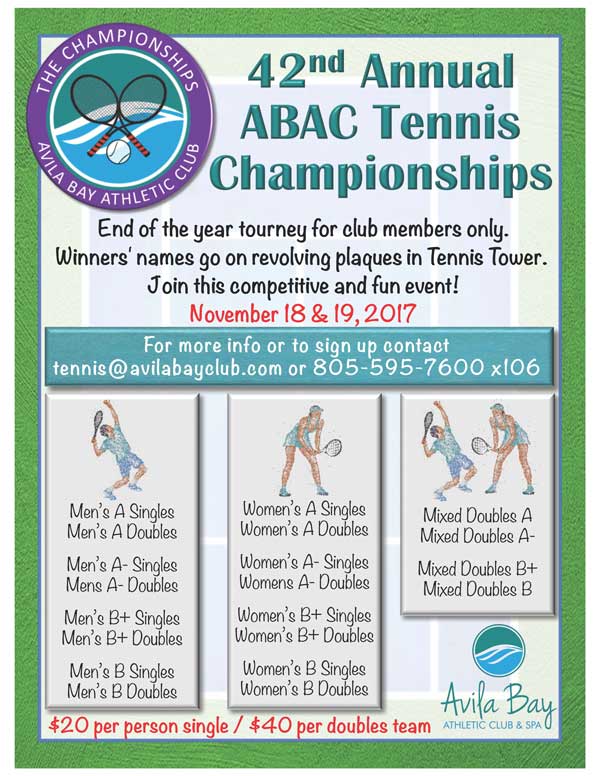 Congratulations to Our New Members of the Month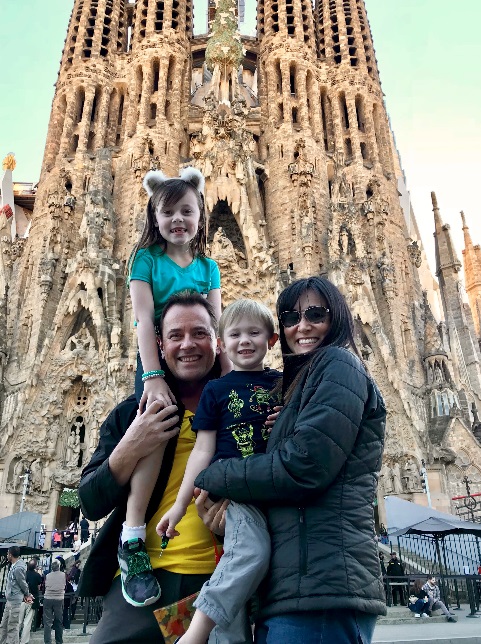 The Fisher Family

Congratulations to the Fisher Family, as our new members of the month! The Fishers have been here at the club for almost 3 years now! Christina and Kurt enjoy the club with their two children Ariana who is 7, and Cole who is 4. Kurt has been in the area for about 30 years now. He moved to the area from Berkley to attend Cal Poly. Christina has been in the area for about 19 years. Christina and Kurt lived in Shell Beach for about 15 years, and have just recently moved to San Luis Obispo. Kurt started out working as an airplane mechanic, and he is now a pilot for South West Airline. Christina, a previous property manager, is now a stay at home mother. Outside of the club the Fishers enjoy going to the beach, hiking, taking family bike rides, and traveling. Their most recent adventure was their trip to Spain. Their favorite thing about the club is the people and the great atmosphere for the kids. Congratulations again to the Fisher family as our newest members of the month! We are so grateful to have the family as a part of the Avila Bay Athletic Club!
Congratulations to Our New Employee of the Month!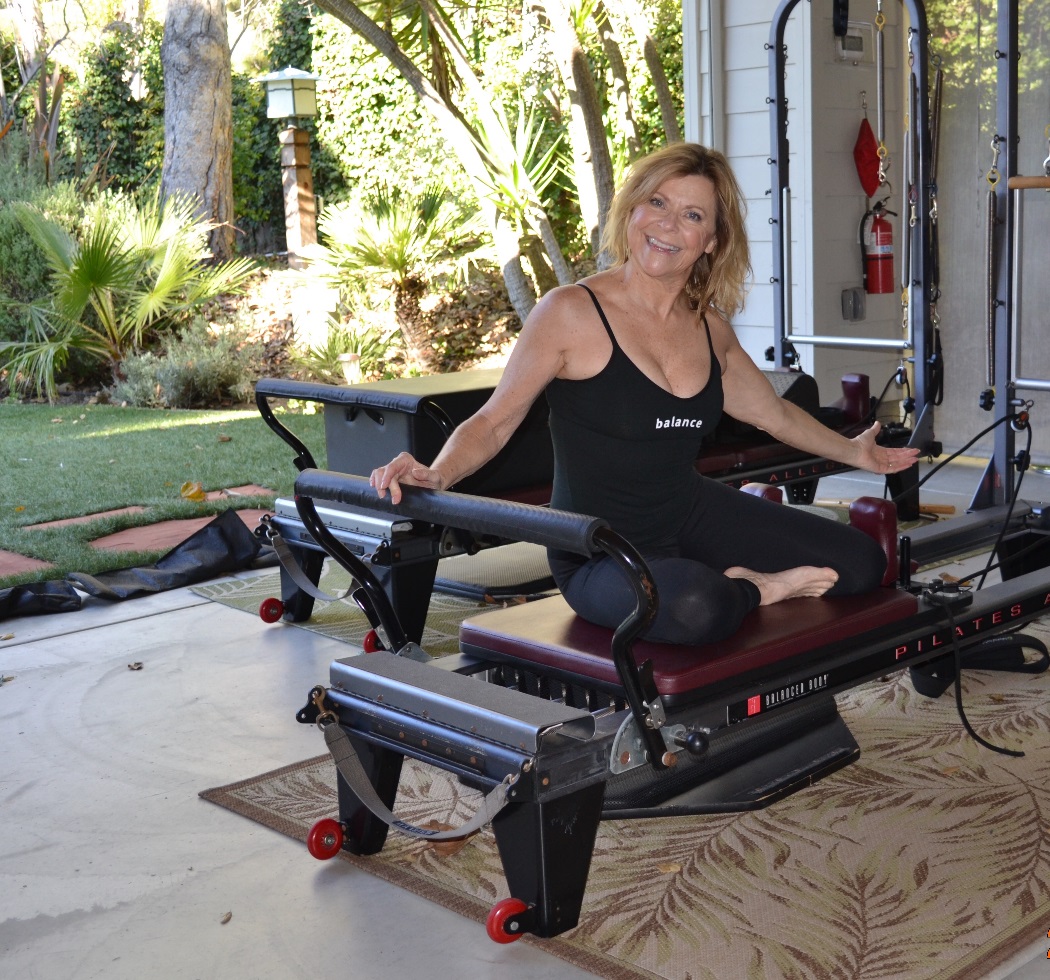 Dede Lockmiller

Dede and her husband Gene moved to Shell Beach in June of 2011 after Gene retired from law enforcement. Dede had been with The Capital Athletic Club in Sacramento for twenty years, ending her career there as the group fitness director. She wasn't ready to call it quits and was happy to stumble upon ABAC in April of 2012. Dede has been here ever since! She loves the members and employees and feels the club is extraordinarily beautiful. "What other club can you work out at and be surrounded by nature's beauty? I don't think you can beat ABAC anywhere!" Although she has taught many types of class formats and was a personal trainer on the weight floor for many years, her passion is Pilates. Dede says, "The Reformer/Tower is an amazing piece of equipment, and anyone can get a great workout on it. From a person recovering from a heart attack to an elite athlete. It's all in the way you use the equipment. Joseph Pilates was way ahead of his time." Dede and Gene have been married for forty years and have two children, Jamie 36 and Joey 34. No grandkids yet, but hoping the future brings them! They also have, well kind of a grandchild, Lizzy. They cared for Lizzy from two days old until she was nearly eight months. Then Lizzy was adopted by a wonderful forever family in Minnesota that didn't care that she was blind. They get to visit once a year but have a wonderful time when they come! There are a lot of texts and pictures shared in between visits.

Dede's favorite quote is:
"Life is what you make it, always has been, always will be".
By Grandma Moses
She believes in looking for the good in everything and stays strong in her faith.
When not at the club you will find her working in the yard, working on a home project, helping neighbors, exercising, enjoying time with friends and playing with their dogs, Maverick, a 13 year old Yellow Lab, Chewy, a 12 year old Shorkie and Chance a very rambunctious Shiba Inu mix(their son's dog.)
AQUATICS NEWS
Large Pool Closure Information
Our large pool and adult hot tub are getting upgraded! As you may have noticed, the large pool and hot tub have been in need of some repairs. We've heard the feedback from many of you: Bricks and tiles need replacing, the deck coating has worn off in many places, and the Jacuzzi jets do not all work properly. We had planned repairs to begin at the end of November, but on Wednesday, November 1, our contractor surprised us with news that he would be able to start on Monday, November 6th. While this caught us off-guard and was much sooner than we expected, we decided to start the work early as it will allow it to finish early, meaning you will have less time to wait before you can enjoy the new facilities. If all goes as planned, it should be done before the end of December. That means we may be able to give all of you a new pool for Christmas!
We know you will have lots of questions about this project, so we've put together a list of answers for many of the questions we've already received along with ones we anticipate you will ask. If you do not find your question answered here, please feel free to contact Mitch, Amy, Travis, or Nancy who will be more than happy to help you out.
Q: What is going to be done to the pool?
A: Lots of upgrades! The entire deck is going to be torn-up and replaced with new concrete, the pool will be drained and resurfaced, the hot tub will be drained and resurfaced, new coping and tile will be installed at the edge of the pool and hot tub, an outdoor fireplace and couches will be added, and everything will look shiny and new.

Q: How long will this take?
A: Our contractor believes he can be finished before Christmas. Of course, as with any construction project, any unforeseen events along the way may delay this but we have our fingers crossed that it will be finished before the end of the year.

Q: Why didn't we get more notice about this?
A: Originally, we didn't expect the project would be able to start until late November as we were waiting for permits to be approved by the county. Our contractor surprised us with the news that the permits were done much sooner than expected, which caught us a little bit off-guard. Our original communication plan was going to go out in our November newsletter.

Q: Does this affect the small pool, tennis courts, or cycle pavilion?
A: No. You will still be able to use the small pool and hot tub, as well as the tennis courts, cycle, and Pilates equipment.

Q: I love lap swimming and can't do that in the small pool. Where can I swim?
A: While the work is going on, we have made arrangements for our members to use the facilities at our sister club in Paso (Paso Robles Sports Club) for no charge. We also will pay your entrance fees to use the Sinsheimer and/or Avila Hot Springs pools for lap swimming. Our goal is to provide several no-cost options for you to enjoy while the work is going on.

Q: How will you pay my fees at the alternate swimming locations?
A: You will be able to pick up tickets from the front desk at our club. You will take the ticket to the alternate location and they will let you in for free. The tickets will be good for current club members only and cannot be used by friends or family members who are not members of the club.
Q: I just like sitting by the pool and/or large hot tub. Will I still be able to do that while the work is going on?
A: Unfortunately, no. The area will have heavy construction vehicles and materials and will be unsafe. Besides, it will be an active construction area and will not offer the same ambiance as you are used to. Please enjoy the area around the small pool, the patio, or the decks above the tennis court until the work is finished.

Q: Will I still be able to use the infrared saunas?
A: We are currently working on that. Our hope is that you will be able to, but have to have some electrical work done first in order for them to work in the alternate site. They will be temporarily moved to the stage area and will hopefully be available for use while the work is going on.

Q: I do not want to use the alternate swim facilities. Can my dues be reduced instead?
A: Unfortunately, this is not an option.

Q: Are my dues going to increase because of this project?
A: No additional dues increase will take place. This project was already budgeted based on our current dues structure, which is a result of the almost yearly dues increase that takes place.

Q: Why are you doing this now? Wouldn't it be better ?
A: We understand that there never is a good time to close a pool for an extended period of time. However, during the colder months and holiday season, the pool typically gets much less usage so it will be a smaller overall impact to all of our members. We also wanted to avoid the late winter and early spring when we typically get more rain, as that would delay the project even further. (Also, our pool is affected by the water table resulting from the nearby creek, so we have to be careful what time of year we drain the pool, so the pool itself doesn't pop.) We also didn't want the project to extend through Christmas and New Years', as many of the work crews would be on holiday then and the project would sit idle for a week or more.
Q: I am signed up for swim lessons. Can I do the lessons at one of the alternate locations?
A: Unfortunately we cannot do this. If your child's lessons are in the small pool, though, you will not be affected as we will still be offering lessons in that pool. If your child is taking lessons in the large pool, you can work with your instructor to see if using the small pool would be feasible. If not, you can resume lessons when the large pool is completed.

Q: What about the Aqua Aerobics and Morning Group Swim classes?
A: Our Aqua classes will be held in the small pool at the regular time. Group Swim will be placed on hold, but we will offer some dry-land exercise classes instead. Check with Mitch for the schedule of dry-land workouts.

Q: What about Youth Swim Team?
A: If your child comes to our swim team, you can also attend practices at the San Luis Obispo or Arroyo Grande locations through Puma. This is a nice benefit to being managed by Puma. Please check the Puma website at www.pumaswim.org for practice times at those locations.

Note From Mitch: As I write this, we are in what seems to be a very extended summer! Temperatures have been over 100 here at the club, and the pool has been a popular spot! I wanted to thank everyone for staying safe and being flexible with the pool space during the unexpected crowds the past few days. I do enjoy seeing everyone having a good time and taking advantage of our beautiful pools.

As is mentioned elsewhere in this newsletter, the pool decks are going to be pretty occupied in the next several weeks, but not by sunbathers and lap swimmers. The work crews will be here to make it an even more enjoyable spot for you as they redo our large pool, deck, and hot tub. I know it will be tough missing your swimming, but, trust me, you are going to love it when it is done and you will hardly remember your time out of the water. I appreciate your patience while we make all the necessary repairs.

One last thing I wanted to remind everyone: our hot tubs have emergency shut-off switches on them. Please note that these really are for emergencies only. When the buttons get pushed, it's not just the jets that stop, but the entire filtration and heating system stops as well. Please do not use these switches unless there truly is an emergency in the hot tub. If the emergency system gets activated and we do not know about it, the hot tub will turn cold and green and it will not be a pleasant place to relax the next morning. You can stop the jets simply by turning the timer knob to zero. Thanks for your help with this!
Swim Tip: Don't be intimidated by butterfly! The secret to doing good butterfly is in letting your hips and legs do all the work. As your hands go in the water, snap your hips up out of the water behind you; as your hands finish the stroke behind you, press your hips down. Let the up-and-down motion of your hips drive a powerful kick. Think of your arms as simply keeping timing for your hips, and don't try to propel yourself forward with your arms.
Monthly Challenge: See how far you can progress with a swimming ladder: start by swimming 50 yards of your favorite stroke. Take 10 seconds of rest, and then swim 100 yards…then 150 yards…then 200 yards…and so on. Keep it interesting by mixing up the strokes as well as throwing in some drills and kicking.
Swimming Trivia: Last month I suggested you Google pictures of Mark Spitz to see if you noticed anything missing. You might have noticed that in all of his Olympic photos, he was not wearing goggles. Goggles were not permitted in the Olympics until 1976. Remember that next time you say you can't swim because you forgot your goggles! This month's trivia is about the English Channel. You might know that Gertrude Ederle was the first woman to swim across the Channel on August 7, 1926. At the time, she was only 19 years old. However, that seems pretty old when you consider that the youngest person to swim across was 11-year-old Thomas Gregory who completed it on September 6, 1988. Don't let that fool you into thinking that it's only an event for young people, though! The oldest person to complete the challenge was Otto Thanning who completed it when he was 73 in September 2014! Let that be your motivation to keep swimming!
New Fitness Director Kristin Alexander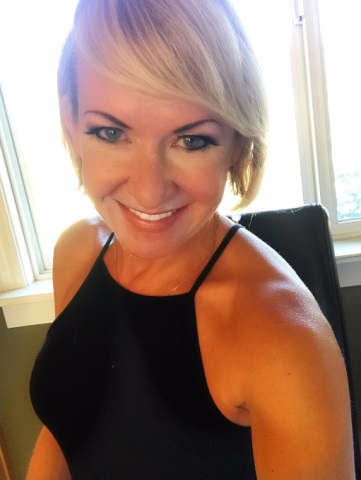 I am so extremely excited, humbled, and honored to be stepping into the position of Fitness Director here at ABAC!Dear Members,
I am so extremely excited, humbled and honored to be stepping into the position of Fitness Director here at ABAC! Jan Berdar has created such a wonderful environment and I intend to continue what she has fostered: providing you with quality classes, instructors, and trainers. I come to you with over 16 years of experience in the fitness industry. Not only have I been certified in and have taught many different formats of group fitness, I am also a personal trainer, nutritional coach, and previous fitness studio owner. I am very familiar with the multitude of challenges people face when it comes to staying healthy and fit and no matter what your challenge is, be it an injury, lack of time or you just like wine, I want to be here to support you in any way that I can. It is you, the members, who create such a positive, warm and family oriented environment at ABAC and I thank you from the bottom of my heart for welcoming me with open arms! I hope to meet and exceed your expectations and look forward to not only continuing with our already amazing programming but adding additional fun as well. I hope to get to know all of you on a first name basis and look forward to helping you reach your fitness and health goals!

Most Sincerely,
Kristin Alexander
Join us this year for our annual arts and craft faire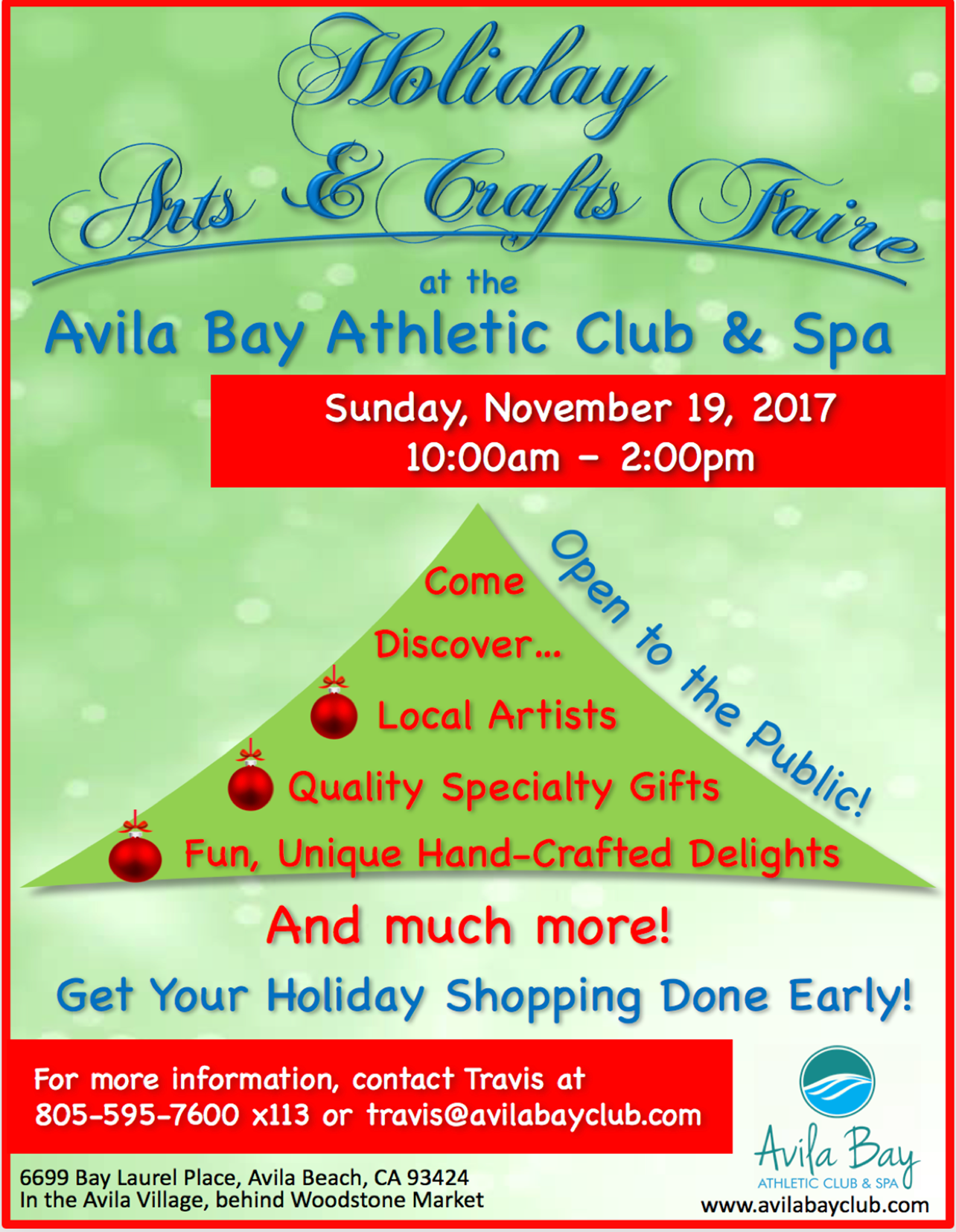 ABAC Spa and Salon Loves Its Members!

The Salon & Spa is thankful for our awesome members!

Give thanks this Thanksgiving with BEAUTIFUL HEALTHY NAILS, SKIN, HAIR, AND MASSAGE

We offer Manicures, Pedicures, Skin Care, Hair, Waxing and Hot Stone, Deep Tissue, Sports and Cranial
Sacral Massage.
When most people think of Thanksgiving, they think of turkey, family visits, travel, and too often, they think about stress!

What better way to show thanks this Thanksgiving, than with a gift card for all the benefits the spa and salon have to offer!

Let's face it we might love Thanksgiving, but there's no denying that there is a lot of stress that goes along with this holiday. There are things to do, people to see, and at any time before, during or after the big day, you can feel as if there is just too much on your plate.
That is why smart couples of all kinds understand that sometimes, what you need to feel thankful is to get away from it all.

An Avila Bay Athletic Club & Spa session gives you and your loved one the best chance to really feel thankful this holiday season.
We wish everyone a great day of thanks and giving!

Diane DiResto, Spa Director, is available for any questions or concerns. [email protected]
New Tennis Court Lights - WOW!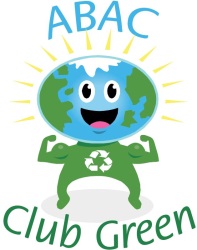 All new, top of the line, LED GigaTera tennis court lights are coming in November! Work is scheduled to start on November 16 and hope to be completed by November 22. Only one court will have to be closed at a time.

The court's existing illumination was provided by 12,000 watts from metal halide flood lights that produced an yellow/orange hue, were too dim (181 lux) creating an uneven spread of light.

Avila Bay Athletic Club's goal for the project was to replace all 24 existing fixtures with LED technology. LED lights will help create an even spread of light and increase the light level to meet the international standard of 323 lux for professional tennis courts, while simultaneously reducing energy usage. Glare reduction was also of importance; both for court users and in consideration of the houses in close proximity to the facility

The GigaTera multi-beam fixtures will on average light increase light from 181 lux to 392 lux; surpassing the minimum level for professional courts.

The new lights will consume less than half the energy and provided over 200% more light. Additionally, the light quality is now higher, with better distribution, less glare and less light waste outside the court area.



ABAC Tennis News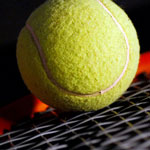 The wheels on the tennis ball mower have been replaced. Now picking up tennis balls feels like you're behind the wheel of a brand new Tesla Model X!

____________________________________________________________________________


Central Coast Women's Tennis League Standings: Week 5 out of 14
Women's Tennis A League : Avila Bay : 1st Place out of 8th Place : 15 wins : 5 loses
Women's Tennis A - League : Avila Bay (Net Assets) : 1st Place out of 8th Place : 18 wins : 2 loses
Women's Tennis A - League : Avila Bay (Red) : 5th Place out of 8th Place : 7 wins : 13 loses
Women's Tennis B + League : Avila Bay (Seagals) : 1st Place out of 9th Place : 18 wins : 2 loses
Women's Tennis B + League : Avila Bay (Classic) : 4th Place out of 9th Place : 11 wins : 5 loses
Women's Tennis B League : Avila Bay : 1st Place out of 5th Place : 9 wins : 7 loses


USTA League
USTA Leagues are back on the Central Coast after a sixteen year absence. Our Avila Bay Athletic Club Men's Tri Level team took first place with a record of six wins and no losses, winning sixteen matches and only dropping two matches all season. The team comprises of Steve "Team Captain" Lakowske, Steve "The Doc" Hilty, Hal "The Realtor" Sweasey, Aaron "Concrete" Burch, Tai "Taekwondo" Martin, Mike "Surgical Striker" Stanton, Ken "Big Dog" Johnston, Rick "The Commissioner" Cohen, Bruce "The Trickster" Trubo, Paul "The Aviator" Greco, Big John Stud, and John "Don't Take Him Lightly" Lyle.


ABAC TENNIS TICKET
6699 Bay Laurel Place, Avila Beach, CA 93425 www.avilabayclub.com

FALL 2017

Monday
4:00-6:00 Advanced Juniors TOURNAMENT Clinic (Hugh's) $30

Tuesday
3:30-4:30 Beginning Jr Clinic (Monthly Sessions, 8-10 years) $15
4:30-5:30 Intermediate Jr Clinic (Monthly Sessions, 11-14 years) $15
4:30-6:00 Advanced Junior Clinic (Drop-in) $20
6:00-7:30 Intermediate Adult Clinic/Live Ball $20
By reservation (8 maximum)

Wednesday
4:00-6:00 Advanced Juniors TOURNAMENT Clinic (Hugh's) $30

Thursday
9:30-10:30 Adult Clinic (Leah) $Varies
10:30-11:30 Adult Clinic (Leah) $Varies
2:30-3:30 All level drop in Clinic Free For Members
3:30-4:30 Beginning Jr Clinic (Monthly Sessions, 8-10 years) $15
4:30-5:30 Intermediate Jr Clinic (Monthly Sessions, 11-14 years) $15

Friday
9:00-10:00 All Level Drop-in Clinic $15
3:30-4:00 High Five Tennis (5-7 years) $15
4:30-6:00 Advanced Junior Clinic (Drop-in) $20

Saturday
8:00-9:00 Beginning Tennis Clinic $15
9:00-10:00 Intermediate Tennis Clinic $15
10:00-11:00 Advanced Tennis Clinic $15

For more info, contact Michael Marquez
at [email protected] or
805-595-7600 x106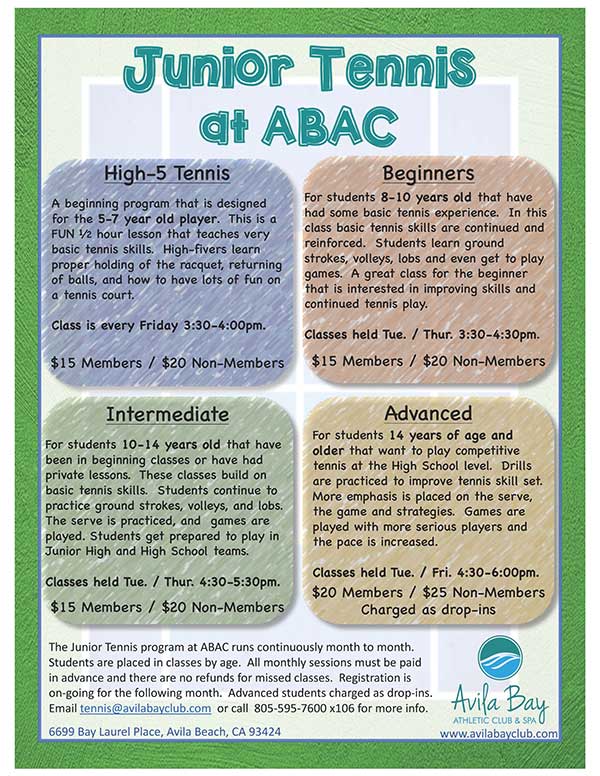 Holiday Parties at the Club

The Avila Bay Athletic Club & Spa makes it fun to put together a wonderful evening for your friends or staff this holiday season!
Functional Small Group training with new trainer Colby!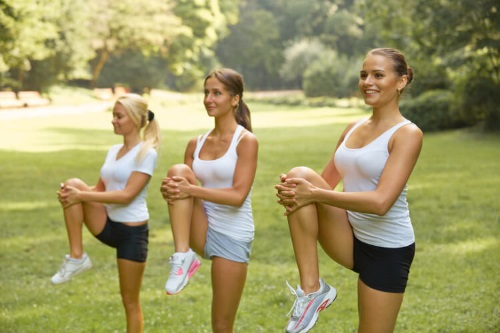 Monday 10:00am, Wed 4:30 and Friday 9:15!
First session is free!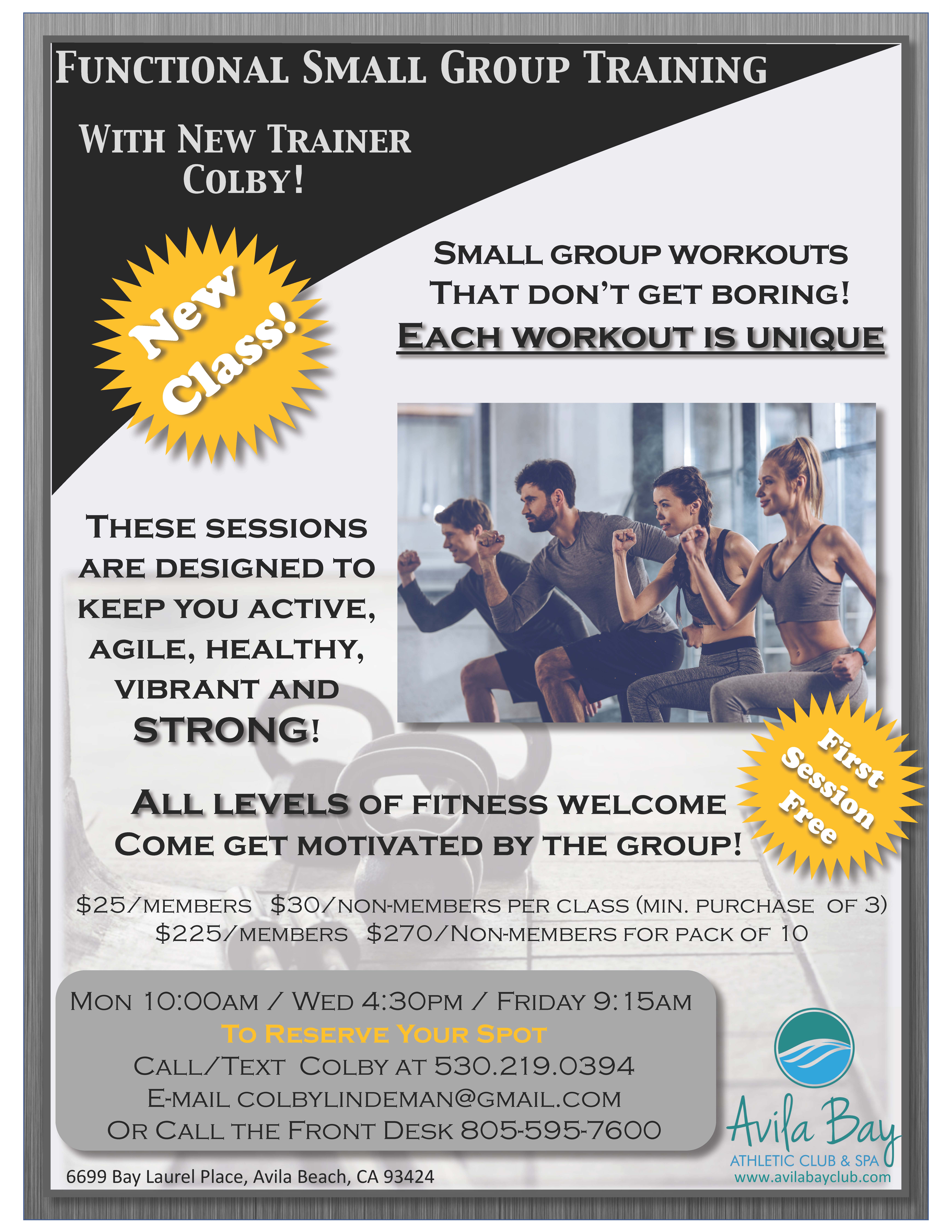 Wine Club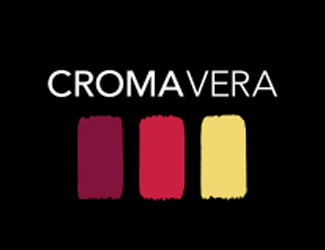 Join us every third Friday for a night of Great Wines & Good Times. This month we are meeting on November 17, from 6-7:30 and are happy to have Mindy Oliver from Croma Vera Wines! As always we will have wonderful Hors d' ouerves prepared by the Oasis Grille staff. The event is $20 with RSVP and $25 at the door. Non-Members are welcome but be sure to reserve your spot! Child care is also FREE with reservation. Questions? Contact Travis Hawley at
[email protected]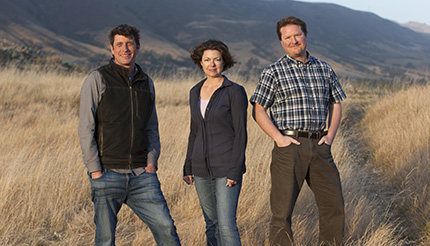 Morning Hike - Pismo Heights Preserve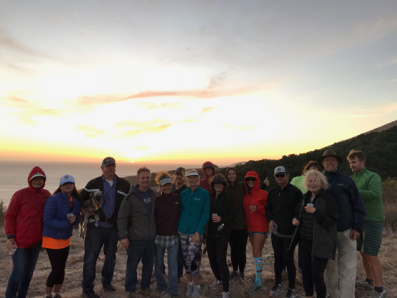 Join us for a fun 6 mile morning hike up in the Pismo Preserve Trail in Pismo Beach!
Come and join other club members as we hike the exclusive docent lead trail. This will be the first time we hike during the morning hours, so we will enjoy the morning dew, and the sunrise over the Pacific Ocean.
Please sign up the at the front desk or call Amy in membership. 805-595-7600 ext: 105
The club has an amazing FREE Movie Lending Library!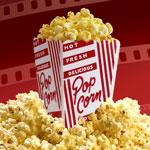 Did You Know?....

That the club has an amazing FREE Movie Lending Library!

This perk is offered to members only and is FREE!

The selection of movies (and books on tapes) are in the lobby area by the t.v. The cases on the shelves are empty. Just simply choose the movie or book you wish to borrow and present it to the front desk staff. They will retrieve the cd for you to borrow.

Please return the item within 7 days. For more information just ask our friendly front staff or membership staff.
Halloween Bash Success at the Avila Bay Athletic Club & Spa!
Pumpkin Carving Contest Winners: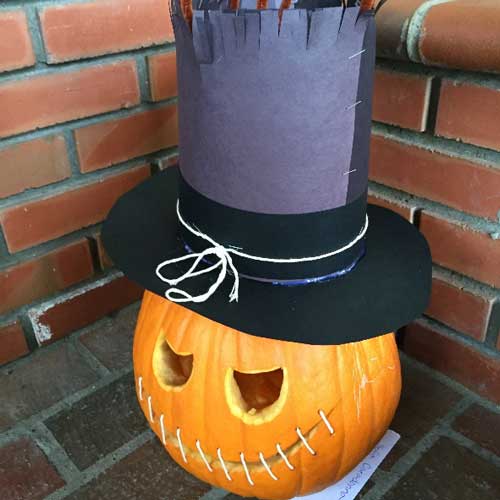 1st Place Member
Sophia Caradonna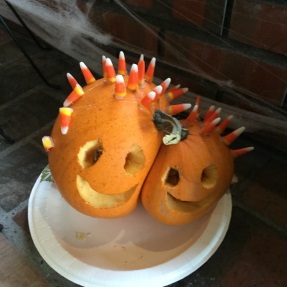 2nd Place Member
Kelton Clark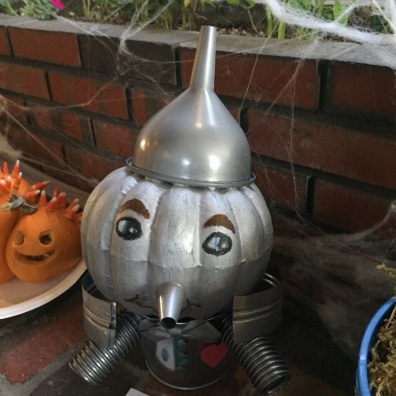 1st Place Employee
Bre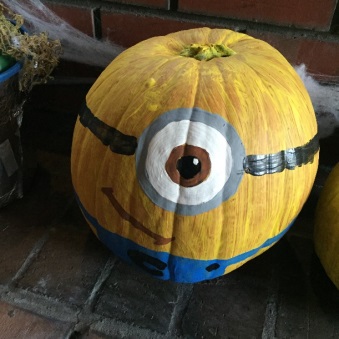 2nd Place Employee
The Tejada Family
The Avila Bay Athletic Club & Spa's Haunted Mansion and Halloween Party!!!