The ABAC Halloween Bash was a huge success!
Thank you to the Sutton family for letting us borrow their golf cart!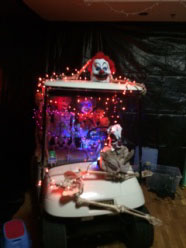 The staff putting on the event was extra amazing this year! Way to go everyone! (This photo only depicts about half of the folks involved in putting on the party.)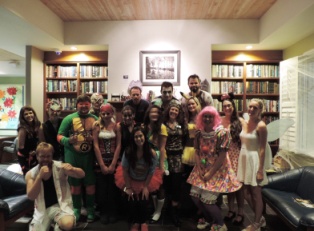 | | |
| --- | --- |
| 1st place pumpkin winner! | 2nd place pumpkin winner |
| | |
| --- | --- |
| 1st place employee pumpkin | 2nd place employee pumpkin |
Fun times!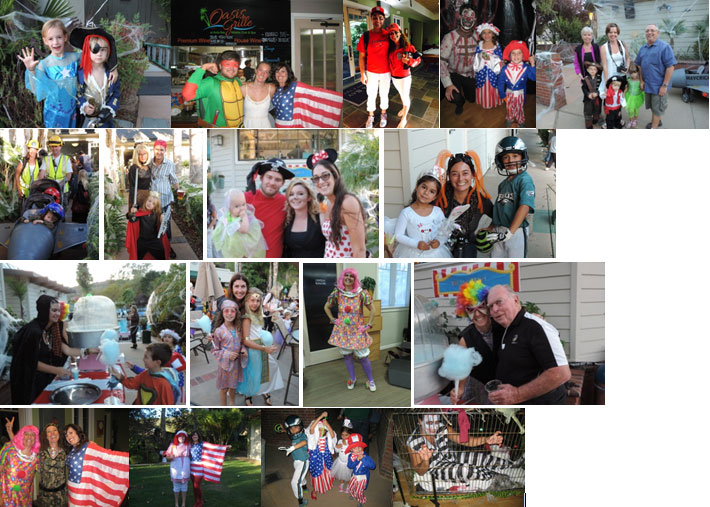 Refer Your Friends and EARN $75 On Your Account!
Yes, it is that time again! When you refer your friends or family and they join the club in November, you will get a choice of $75 on your account, or, $5 each month credit to your account (as long as both of you are active members.) Double the pleasure! You will have a friend to workout with, AND you will have some spare change to go to buy a new outfit, or go out to dinner or lunch! If you want more information to share with your friends, just stop by the membership desk for a packet of information and a free pass for your friend to come and try the club.
Congratulations to Dustin Tardiff as our September Member of the Month!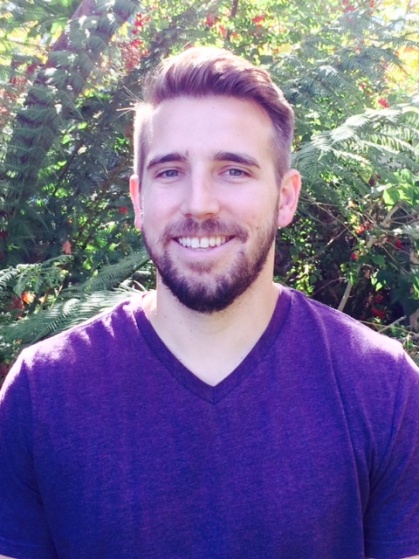 Dustin has been coming to ABAC since it was first built, because his dad is part owner. His first job was at ABAC as a lifeguard and working the front desk. He moved away from the area for a while, but he and his wife, Tarrah, both quit their jobs in Orange County to return to the area with renewed appreciation for its small town feel. They knew this was where they wanted to raise their children. Family is very important to Dustin and knowing that both sets of grandparents were here left no questions as to where they should live. He works as an attorney at his dad's law office and enjoys working there. He finds that working out helps when dealing with stress. He celebrated his son Madison's 2nd birthday at the club and will be celebrating his third birthday here, too. I'm sure when his son Grayson turns 1, he will be having another celebration in our park area! His favorite part of the club is the "gym" and food. He doesn't like to advertise that because he doesn't want the Grille to become so busy that he has to wait in long lines! Dustin loves both the members and employees (especially Miguel) because everyone seems to take a genuine interest in each other's lives. It's a great place to be. We always enjoy seeing Dustin arrive, he always has nice things to say, is positive, and just an all around nice guy. Thanks for being you!!!
September Employee of the Month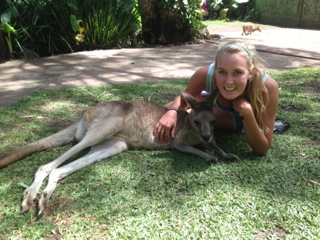 Congratulations Lily Barnard!
Lily has really enjoyed her time working at the Avila Bay Athletic Club since last spring. She's currently finishing up her last year at Cal Poly as a Recreation, Parks, and Tourism major. She's always been a health and fitness fanatic with a passion for aquatics. Before she started working at Avila, she was the 6 & under head coach for the parks and recreation district in her hometown of Pleasant Hill, and interned with the San Francisco Giants and their Junior Giants Program. She recently spent 3 months in Sydney, Australia, hanging out with kangaroos and interning at a small gym. Besides spending her time at the club or at school, she's hanging out with friends, exploring new places to eat in SLO, and playing with her dog, Fergie.
We are so happy to have Lily as part of our team here at Avila Bay Athletic Club. Lily is upbeat, positive, and a genuine gal. Best of luck in school! We hope she sticks around for a long, long time!
From The Fitness Department
By Jan Berdar
7 Snippets of health and fitness related topics from IDEA Fitness Journal October 2014: I thought they were interesting and I hope you do too!

Obstacle races (Tough Mudders, Spartan...) are increasing in popularity. A few wise tips for preparing for these types of events: Run in wet shoes for 6 or 7 miles, add crawling and push-pull movement preparing your body to crawl in small places and to climb over walls. Double workouts: Workout in the morning and then again at night when you really do not want to. Mental strength training.
"Pilates is one of the best types of exercise for both perimenopausal and postmenopausal women. It can increase strength, flexibility, endurance and energy, improves posture and gives participants an overall sense of well being"
"Strength training may be the key to boosting testosterone as men age. Older men shouldn't just take it easy but train hard. A longer recovery may be required as they age."
"Researchers suggesting that weight loss may be associated with a reduction in hot flashes"
"Physical activity 30-45 minutes 5x/week showed lower rates of cognitive and physical decline in women over 50"
Self Myofascial Release tidbit:"Tightness in the hands and feet may be the source of pain in the knees and hips or shoulders and neck! (Use a ball or frozen water ball and roll under your feet while standing. For your hand roll the ball across a table using the other hand applying the desired amount of pressure.)
Voted America's most unhealthy restaurant: The Cheesecake Factory.
Bruleed French Toast 2800 calories, 93 grams of saturated fat.
Reeses peanut butter chocolate cake cheesecake 1500 calories per slice. YUCK!
From the Tennis Tower
Hey all you dedicated Tennis Members, the Club is hosting our ANNUAL CLUB CHAMPIONSHIP TENNIS TOURNAMENT on the weekend of December 5-7! This is a MEMBERS ONLY tournament, although we do allow guests to play in the Mixed Events only. This is a GREAT opportunity to use those skills you've been practicing all year long and test your determination and prowess on the court! Winners of each division are listed on our WALL OF FAME in the TENNIS TOWER! Each member will also be given a parting gift for participating in the CLUB CHAMPIONSHIPS! More information will be available soon in the Tennis Tower and at the Front desk. MARK YOUR CALENDARS NOW and we will see you at THE CHAMPIONSHIPS!!!!
Avila Bay Club Pro Am
Featuring the Cal Poly Men's Tennis Team
Saturday, November 15th
11:00am-2:00pm
This event is a Pro-Am (amateurs playing with and against Poly players) fundraiser for Cal Poly Men's Tennis. Members get an opportunity to play with doubles with and against our team,receive instruction on strategy and tactics from coaches and to get to know our new and returning players. All proceeds will go towards helping fund travel and equipment during our upcoming season as we try to repeat as conference champions!
*Event open to ANY and ALL players regardless of age or level
*First come first serve...only 20 spots available!
*Call the Club NOW to reserve your SPOT!! 595-7600 ext 106
$250.00 per entry
Held at Avila Bay Athletic Club
Download the flyer here


From the Spa
November Special
Haven't had any time for yourself lately?! Come in to the Salon and enjoy a 'mini spa hour' Enjoy a Mini Facial and Blowout for $70 (that's a $95 value) with Candice and Nancy.
Aquatics News
It is never too late to be a better swimmer…
Avila Bay Club Masters
The Avila Bay Club Masters is an adult swim class coached by Liz Mills and Kaley Conrow. Our main focus is to give you a great workout (at your level) while making swimming easier at the same time. You will learn stroke technique, build endurance, and gain confidence in the water. Come try it out! The first two practices are free (punch-card is $56 for 10 practices), and there is even a NEW 6:00 a.m. class on Tuesdays. See you at the pool!
Mondays & Wednesdays: 5:30-6:30PM

Tuesdays (new!) & Thursdays: 6:00-7:00AM
Meet Kendall Perrine
ABAC Swim Instructor & Certified Lifeguard
Kendall would love to schedule you for private swim lessons! If interested please contact her at
[email protected]
.
From our Events Director
Friday Wine Down is BACK! I'm very excited to see everyone soon and look forward to making more great memories and tasting more great wines this upcoming wine club season. Because of Thanksgiving this month, we've moved Friday Wine Down to the THIRD Friday of the Month. It will be taking place November 21st from 6:00pm to 7:30 pm. Wine tasting is $15 per person and each wine will be paired with delicious Hors de' Oeuvres prepared by the wonderful Oasis Grille! Free child care by reservation. Non-members welcome! Sign-ups are located in the lobby. Questions or reservations? Contact Travis at 805-595-7600 ext 113 or
[email protected]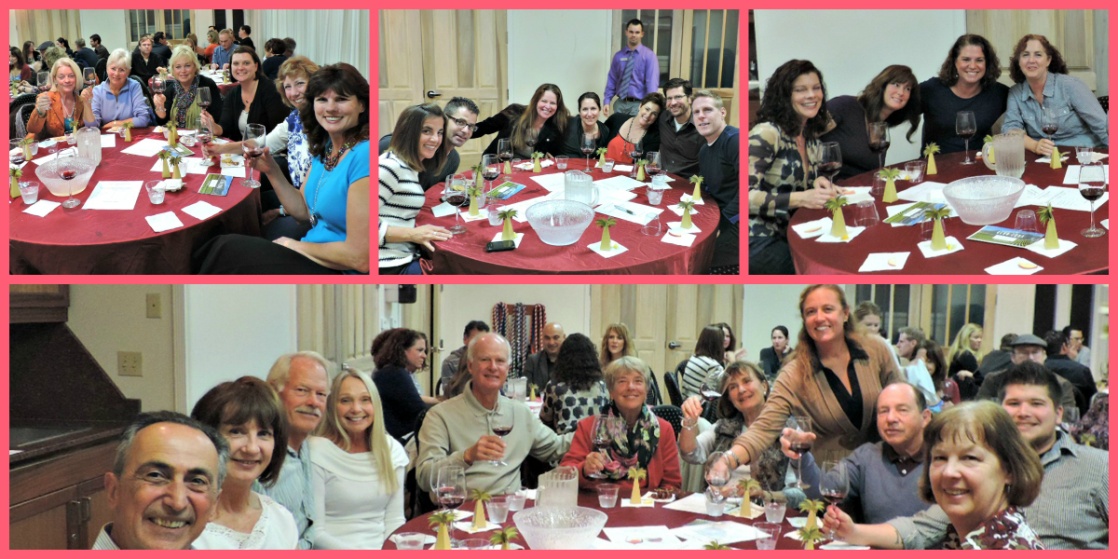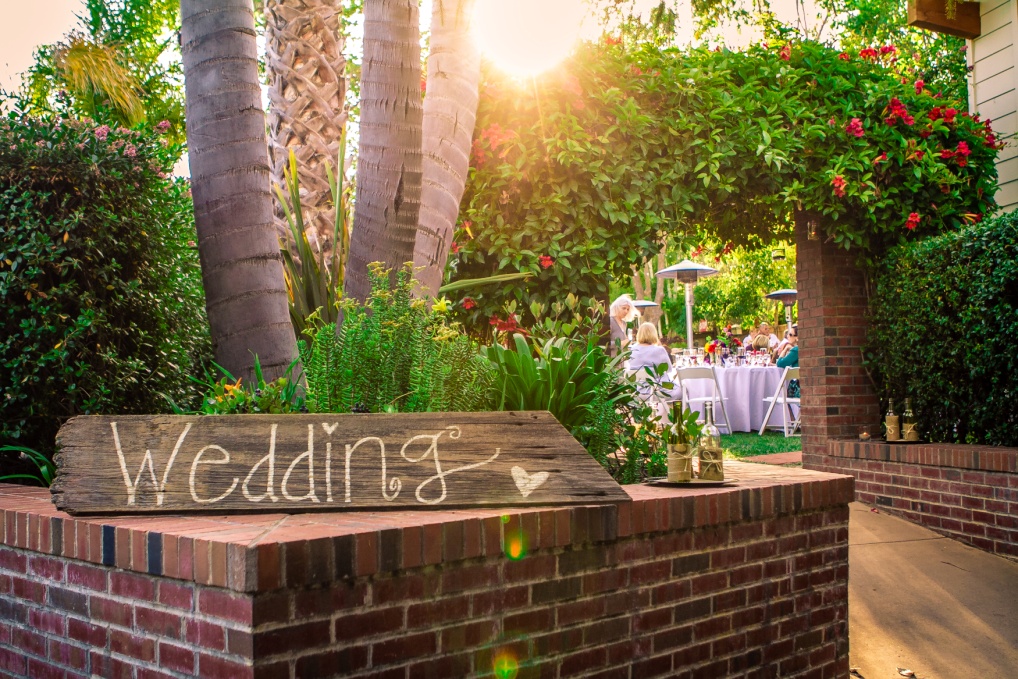 Special Events @ the club
- The Avila Bay Athletic Club & Spa is the perfect venue for any special occasion! Our mission at the Avila Bay Club & Spa is to ensure your happiness and satisfaction with the planning and implementation of your event. We tailor each and every event to result in a day (or evening) that is enjoyable, stress-free, and creates a beautiful lasting memory for yourself, your family, and your friends. You will find our staff to be personable and experienced. Attention to detail and superb service are our specialties. Our skilled and accomplished Oasis Grille team is always eager to please, offering the convenience of on-site catering and a wide variety of delicious menu/banquet choices. The Avila Bay Club & Spa is the ideal site for a memorable celebration! Questions? Please contact Travis Hawley at 805-595-7600 ext 113 or
[email protected]
From Kids' Club
November is here, along with the holiday season. What a great time of year this is.
Keep an eye out for a few changes in hours that occur this time of year. In November:
11/26 8:30-12:30 only
11/27 CLOSED11/28 8:30-12:30 only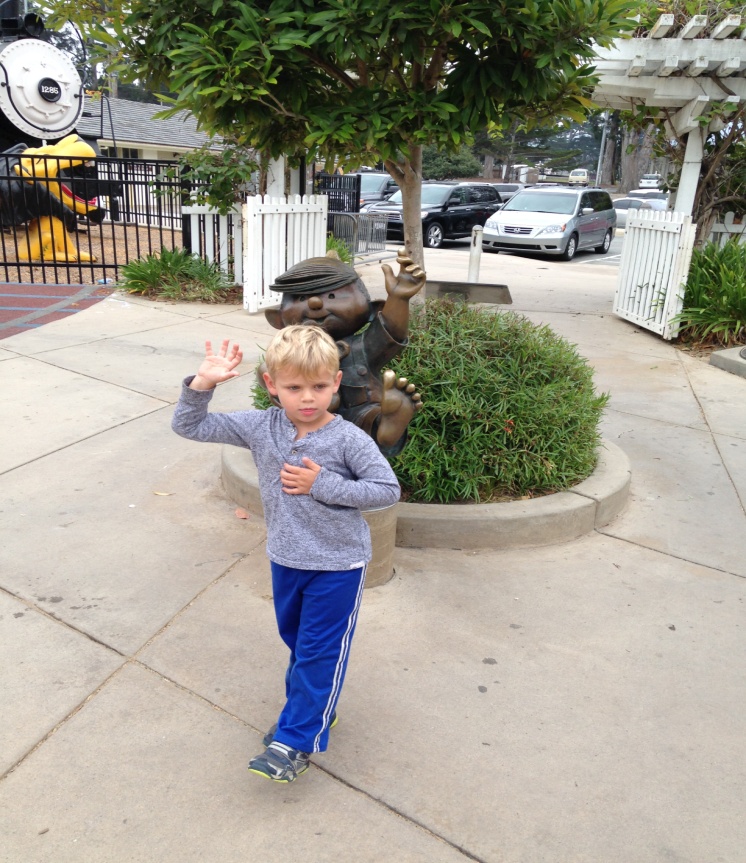 I would like to honor Benny Easton-Carr as Kid of the Month! You can count on it that Benny will be in Kids' Club every weekend in one of his many awesome pajamas and sometimes even slippers too! He usually brings a cool toy that impresses his friends. He has a wonderful imagination that gets all friends involved in play. Give him a big high five next time you see him.
As you may have noticed, there are a couple new faces in Kids' Club. Erica Siegl is a fresh face you will be seeing more of! She is a Cuesta volleyball player, along with Faith, and has excellent experience with children. Please take the time to introduce yourself. You may have seen Lily, Aaron, and Hunter pop in throughout the last month to help and play with the kiddos. They will be around to help, but unfortunately won't be in Kids' Club all the time. Please be respectful of the Kids' Club policies that are set in place. The two hour limit and staying on the property while you are signed in are two major policies that have to be followed for different legal reasons. As always, any questions or concerns can be directed to [email protected]. Thank you!
Parent's Night out is back again! Saturday, November 8th is when all the fun happens. Sign up the kiddos to join us from 5:30-8:30pm. We socialize together to create an atmosphere for playing games, designing crafts, have a dance party, completing obstacle courses and we even take care of dinner! Enjoy a couple hours to yourself while you know your kids will be having a great time - you deserve it! Sign up in Kids' Club, at the front desk, or email [email protected]
2014 Wine, Women, and Wardrobe FUN-raiser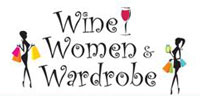 Saturday, November 15, 2014
Camarillo Premium Outlets
Camarillo, CA
Transportation on a Luxurious Coach
Continental Breakfast & Mimosas
Door Prizes, Fun Activities…and Shopping at 160 Outlet Stores!!!
Relax on the way home with wine, appetizers and more fun
Proceeds will benefit Senior Nutrition Program of San Luis Obispo County Meals for Seniors Countywide
Tickets $65 per person
To purchase a ticket(s) please call 805-541-3312 or go to www.snpslo.org
Deadline to purchase tickets: Nov. 7, 2014
Bus Departs From:
United Church of Christ Congregational
11245 Los Osos Valley Road
San Luis Obispo, CA 93405
8:00 am—6:00pm
(Between Madonna Road and Laguna Middle School)
SLO Heart Walk

Huge shout out to our Avila Bay Club members how took the initiative to participate in the 2014 SLO Heart Walk. What a great cause to support. Thanks guys!
CANCER WELL FIT
Looking for a fun fall activity that benefits our Cancer Well-fit program as well?

The Giro Della Costa Centrale presented by
GoDaddy offers participants a
Classic Italian Cycling Festival
with
four tours of the beautiful California Central Coast
, Tour of California roadways, warm fall weather and Trilogy Resort at Monarch Dunes as the host location on the Nipomo Mesa near the Pacific Ocean. The event also features
Festivale Italiano
with traditional Italian foods, Italian -style local wines, craft beers and classic Italian music! All rides will host a variety of pro cyclists to challenge the field. You can choose between a 100 mile, 61 mile, 50 mile and 25 mile ride. Interested? Questions regarding the rides can be found at
www.GiroDCC.com
.

Club Reminders:
*Please remember to wear a shirt and shoes while in the lobby. A towel does not count as a shirt. We really appreciate your help with this issue.
*Please secure all of your belongings in a locker while utilizing the locker rooms. Do not leave anything sitting out. The new locks make this even easier, as you don't need to check out a key!
*Thank you for refraining from wearing or applying perfumes, etc., at the club. We have some members with severe allergies that would very much appreciate your help with this.
*Children under 14 must be directly supervised by a parent at all times. This includes being at the pool while a lifeguard is present.
*No nut products are allowed in the Kids' Club. This includes items from our Grille that have peanut butter. Thank you!