Join Us For Our 16th Annual Mother's Day Brunch!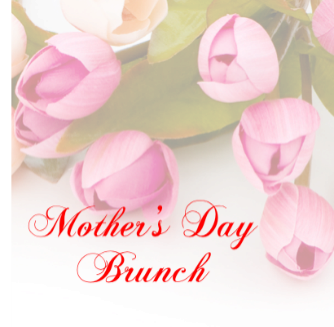 Sunday, May 12
10am – 1pm

Come celebrate at our fabulous buffet brunch with bottomless mimosas! Pre-pay by May 9 for the discount. $32 adults / $14 kids under 12 / under 3 are free. Gratuity will be added to each bill. Sign-up at the front desk, or email [email protected].
Refer a Friend and Receive a $100 Cafe Roma Gift Card!


Refer a friend to join the club in May and earn a $100 gift card to Cafe Roma!
Since 1980 Cafè Roma has been creating a colorful gastronomic history in San Luis Obispo. The Italian restaurant is located in the historic Railroad Square of San Luis Obispo, near the train station. Café Roma features indoor and outdoor dining for your enjoyment.
For more more information, contact membership staff: 805-595-7600 ext: 105


Congratulations to Employee of the Month Ursula Thelin!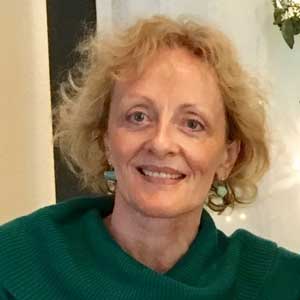 Ursula has been working in our Kids' Club for over a year, and everyone loves her! Her favorite part of working at ABAC is the positive energy she feels around the club. She feels all of the employees exemplify the work ethic of EPICC (Excellence, Passion, Integrity, Caring and Creativity) each day! In her spare time she likes playing with her granddaughters, hiking with friends, and gardening. Ursula had a fulfilling career in Early Child Development/Education for over 40 years before working at ABAC. We feel so blessed to have her sharing her experience and sweet spirit with our kids. Stop in and say hi the next time you are in! 
ABAC Summer Blast!
One Week Sessions
Looking for a fun and safe place for your kids to hang out this summer?

Register for ABAC's Kid's Summer Blast! Last summer was the best we've ever had, with a great turnout of enthusiastic and fun-loving kids. ABAC Kids' Summer Blast is an activity based week that will keep your child moving and excited! Each week includes tennis instruction, swim instruction and games, specific art projects, instructional hands on gardening and cooking, educational nature walks, soccer, kids' fitness, Kempo, obstacle courses, and a weekly walk to the Avila Barn. One week sessions run from June 11th until August 6th. The program takes place Monday through Friday from 9 am to 3 pm. Visit our website or front desk to receive a registration packet! Questions? Contact Travis Hawley at 805-595-7600 ex. 113



Spa News & Special Contest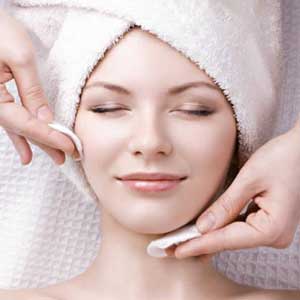 Happy Mother's Day to all the wonderful moms from the Spa & Salon!
Please enter to win a 30 minute Relaxing Foot Treatment for you AND your favorite employee too! Look for the beautiful decorated jar in the lobby. Write your name and the employee's name. We will draw the winners on May 21, 2019.
We are also excited to offer Anti-Aging Facial Treatments that include one of the following options:
-Luminous "C" and Sea Mask
-Anti-Free Radicals Mask
-Plantomer Mask
- Lumafirm Lift and Glow
-YouthRenew Hydra-Glow Peel
If you have any questions, please email Diane at
[email protected]
or see her at the club.
Cancer Well-fit Annual Fundraiser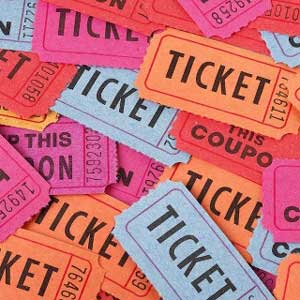 Cancer Well-fit

Calling local artisans… if you would like to share your specialty craft (product or service) at the Avila Bay Club, there is an upcoming opportunity to do so!

The club will be hosting a special happy hour event on Friday, July 19, 6-8p to bring awareness to our Cancer Well-fit program, the cancer survivors it supports and our program supporters. Everyone is invited! At the happy hour event, and for one week leading up to it, donated products and services will be on display in the club lobby, with a card identifying the donating artist or business name. All items donated will be combined into a beautiful raffle basket which will be given to the auction winners at the happy hour event. We would welcome and be grateful for your participation. To provide your product or service (in exchange for advertising) contact Jan Secord (805) 602-0403 call or text. Email: [email protected]



Fitness Is Going Green!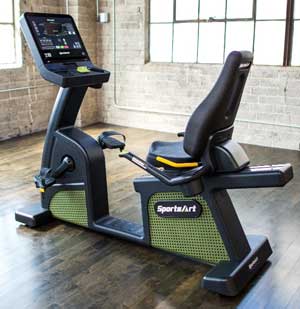 Check out or new Eco Bikes in the Cardio room! These bikes actually put energy back into the grid! Give them a try and let us know what you think.
Secondly, we are going paperless with our group fitness schedules so be sure to download the app or look online to see when your favorite classes are.
 


Tennis Updates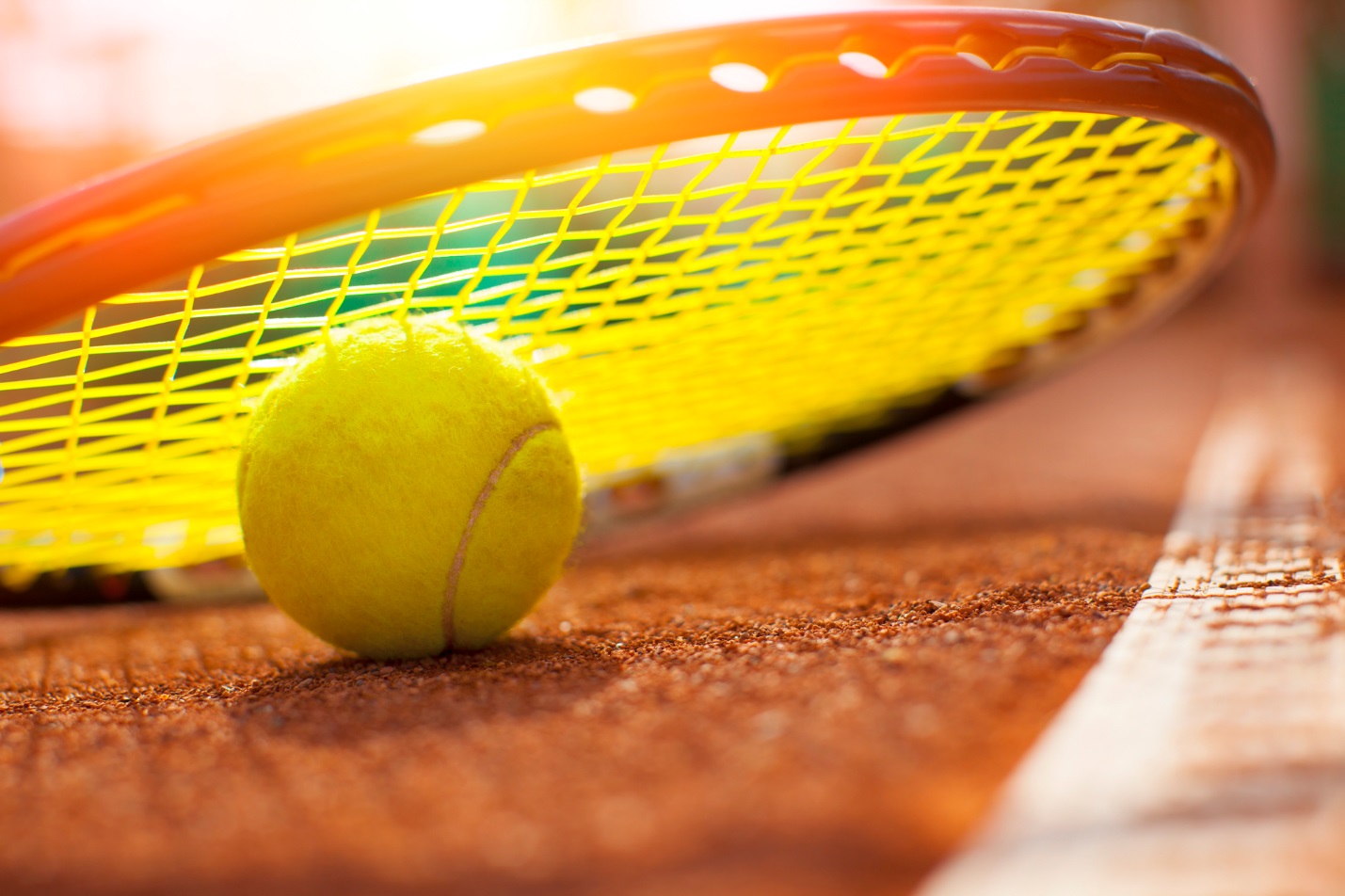 Congratulations to our Avila Bay Athletic Club & Spa tennis professional Stefan Hardy and San Luis Obispo Country Club member Sean Nagle for taking first place in the SLOCC Tennis Member/SLO County Tennis Teaching Professional Tournament. On the way to the title Hardy and Nagle defeated Martin Dunn/Brian Coddington 6-1, 6-0 ; Brian Ball/Garrett Auproux 7-5, 7-5 ; Brian Crawford/Julian Arnold 6-3, 6-3. SLO County Tennis Teaching Professionals included Brett Van Linge, Ben Donovan, Garrett Auproux, Julian Arnold and Stefan Hardy. As expected our Stefan Hardy reigns supreme and would love to teach any of our member his secrets to success.

Cal Poly Head Coach Nick Carless is available for lessons/clinics starting June 1 through September 1. Book your lesson or clinic today in the tennis tower to take your game to the next level. Learn quintessential strategies to perplex, bewilder, baffle and leave your opponent feeling dumbfounded when you are taking points with ease and effortlessness. His availability is Tuesday and Thursday mornings from 9 A.M. to 11 A.M.


S.O.S Men's Tennis Singles Ladder Challenge - SPRING/SUMMER SERIES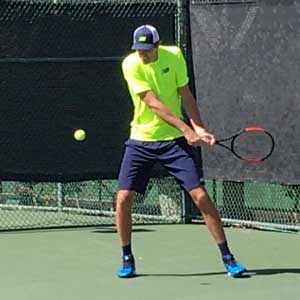 Sign up in tennis tower or email Michael Marquez at [email protected] to participate. One match guarantee a week with another member. No levels will be implemented and will be open event, test your skills other male club members. The entry fee for the season is 37 cents and will run from May 6 - September 30. Each month a local restaurant, brewery or pub will be chosen as meet up spot for all participants to celebrate the season. S.O.S t shirts will be available to purchase in June to commemorate the season
Confirmed participants already for singles tennis ladder include

Michael Marquez
Stefan Hardy
Michael Atherton
Stephen Atherton
John Lyle
Steve Lakowske
Erik Kostelnik
Jeff Syztel
John Hrdlicka
Jeff Oetman
Chip Stickerod
Vince Dente Memorial Tournament/ Avila Bay Classic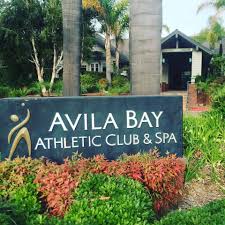 May 27-29, 2019
Sign up in the tennis tower for either event
or
Visit www.usta.com and enter

Tournament ID # 650055819 for Vince Dente Memorial Tournament
Tournament ID # 650055319 for Avila Bay Classic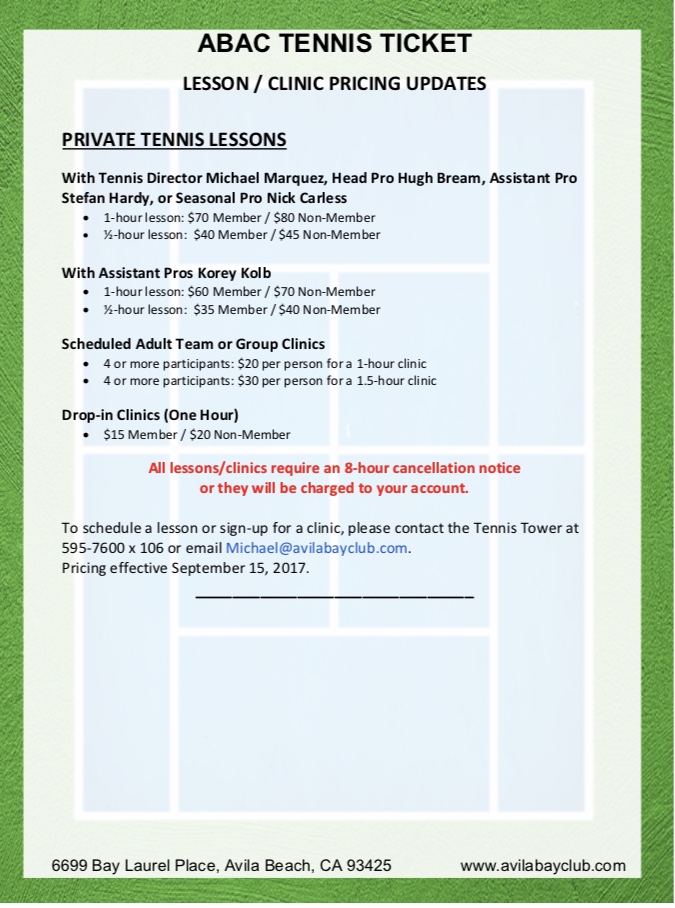 READY, SET, GO! AGAIN!!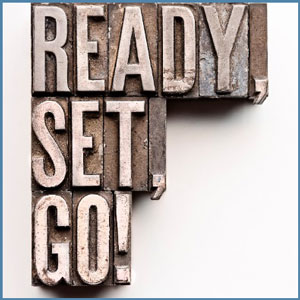 It's back! Don't miss this opportunity!
June 22nd 9-3pm
$79 members, $99 non members
YOU DON'T WANT TO MISS THIS! Ready your fitness by learning easy routines that will fire up your metabolism, improve muscle strength and increase flexibility and balance all in record time. Set your nutrition with an easy to follow plan you can incorporate for life and set your mindset to stop struggling with your health. This event will inspire you and motivate you on so many levels and will propel you toward summer. Not only will be inspired to make small changes during our event you will also get a month of accountability to turn these small changes into habits for life. Lunch is included. Wear your workout wear and expect a fun day.
New TRX & Mat Pilates Classes Added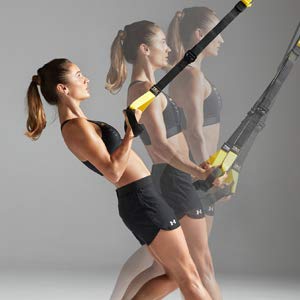 Check out our new TRX class on Monday and Wednesday from 11:15-11:45. This is quite popular so be sure to download the app and sign up online to secure your spot!
Mat Pilates will be offered on Saturdays at 11:45am with Sean. This new addition will be a wonderful supplement to yoga or just a perfect way to get a whole body workout with focus on the core! 


AQUATICS
Summer is just around the corner! Memorial Day Weekend is our first official summer weekend, and it is when you'll see our lifeguards return. Our pools are going to be getting busier as the weather warms up and kids get out of school. Please remember that both of our pools are shared spaces that can be enjoyed by all of our members and guests, regardless of age. The following policies apply:
Lane sharing is required when multiple people want to swim, especially if other classes are occurring in the pool. You can check our calendar posted on our website or outside of the fitness room to find times when the pool will be more lightly used.
When lifeguards are on duty, kids under 12 are required to be out of all pools for a 10-minute break at the top of each hour.
Children 14 and under must be directly supervised by a parent at all times.
Kids under 43" tall MUST be wearing a life vest at all times, regardless of swimming ability.
Our summer swim lesson registration is now open! Lessons begin on June 10th and run Monday through Thursday every week of the summer until August 8, except for the week July 4th! We have time slots in the mornings and afternoons and a pack of 4 lessons is $65 for members or $89 for non-members.

We also are offering our Splashy Feet Swim Seminar from 11:30 – Noon on May 6, 10, 13, and 17th. This is a parent-and-baby type swim lesson where you'll learn techniques to get your little one comfortable in the water and ready for lessons. The cost is only $50 for members and $70 for non-members for all 4 sessions.

Contact Mitch in our Aquatics Department to sign up for swim lessons!


Lemon Grove Loop Hike
Saturday, May 18th
9:00 a.m. at trailhead

Join us on the fairly easy 2.2 mile (about an hour and half) hike at the base of Cerra San Luis. Dogs are welcome on leash.
For more information contact Amy in membership or sign up at the club. 805-595-7600 ext: 105