Congratulations to our New Members of the Month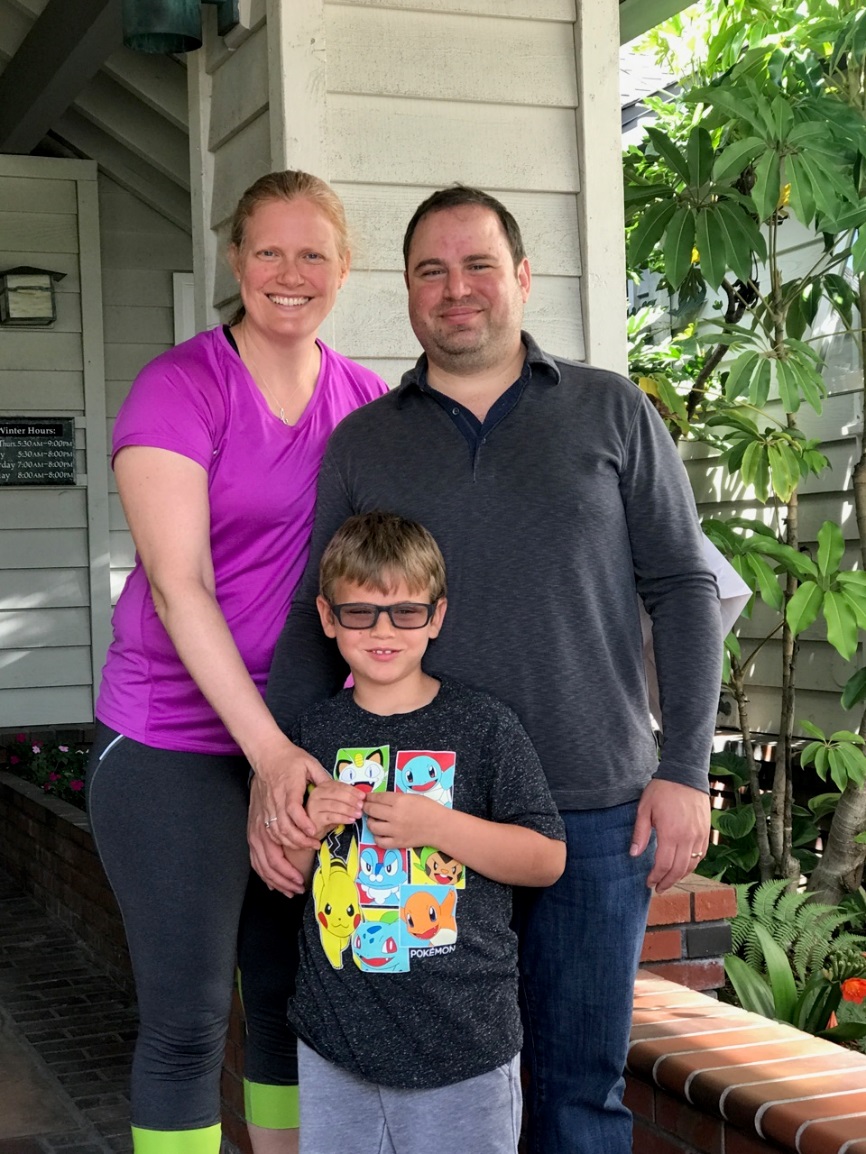 The Easton-Carr FamilyCongratulations to our new members of the month, the Easton-Carr family! Shannon and Raul moved to the area in July of 2013 from L.A. California, and love the Central Coast. Raul is an ER doctor, Shannon is a psychologist, and they have a 7 year old son, Benny. When they are not working they love to go hiking, enjoy Legoland, and spend time together as a family at the gym. Their favorite things about the club are the personal trainers, Jan's fitness classes, Kids' Club, the pool, and the spa dept. They are such an amazing family and we love having them as part of the ABAC family! Congratulations again to Shannon, Raul, and Benny as our members of the month!
Congratulations to our New Employee of the Month
Barbara Moyiner Congratulations to our new employee of the month Barbara Moyiner! Barbara has worked at the club since September of 2012, starting in Kids' Club, and has now worked her way into to Tennis Tower. Barbara grew up in Bakersfield, Ca, then later spent most of her adult life in San Diego, where she raised her perfect son she says! Her job with the State of California took her to Sacramento where she spent the last few years of her career. Barbara decided then to make the move to the Central Coast, and retire with some family she had here. Barbara has one son, who works brewing beer and developing recipes for Stone Brewery. She also has 2 sisters, one that lives in the area and one that lives near San Francisco. Along with her sisters she has lots of nieces and nephews. When Barbara is not at work she loves to travel and has traveled to many wonderful places with her sisters and brother-in-law. Her most memorable trip was to London and Wimbledon where they got to enjoy center court and saw many great tennis players like Serena Williams and Maria Sharpolva. Barbara has enjoyed many countries but says she is blessed to always come back home to our beautiful country. Barbara's favorite things about the club are TENNIS and the people. She also enjoys Pilates on the reformer, and says Dede Lockmiller is an amazing instructor! Barbara says it is a pleasure to work at the club with great people, great environment, fun tennis, and the food is good too!
It's Time for Friday Night Happy Hour!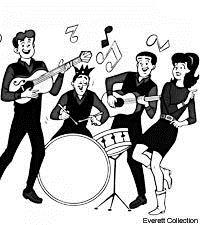 May 26th - September 1st
6:00 p.m. – 8:00 p.m.
Please note – No Happy Hour July 28, Aug 11.
August 18 is BBQ & Bingo, tickets on sale in July
Let the party begin! Great music, featured wineries, food and beverages available for purchase. No guest fees (does NOT include use of the club by non-members). Don't miss the first Happy Hour with the great music of the Crisptones! Heck, don't miss any of these fabulous Friday nights.
Cancer Well-fit

The Cancer Well-fit Program's recent spring fundraiser was a smashing success and we are so grateful to all who attended and contributed! We would like to thank our generous corporate sponsors: Morris & Garritano, The Wallace Group, CoVelop, Atlas Real Estate, San Luis Powerhouse, Diamond K. Investments, and the many local businesses who donated their goods and services. The money raised, totaling $18,177, will provide many more scholarships for community residents with a cancer diagnosis to receive physical and social support through our Cancer Well-fit Program. The board of directors of this non-profit program, a 501(c)(3), wish to especially thank the Avila Beach Community Foundation for their ongoing support and matching grant award, and the many club members who gave generously through the tennis tournament, auction, and dinner event. Cancer Well-fit is now in its 9th year here at ABAC!

We say thank you, but a recent Well-fit graduate says it best in her words….
"I am so thankful for this program. The facilities are beautiful, the staff is so friendly (especially Kat!), and the trainers have been so knowledgeable, patient, and encouraging. I feel so much more capable and fit after this class. Please continue this fantastic program and help those of us who are knocked down – (temporarily of course!)."
Cancer Well-fit Spring Fundraiser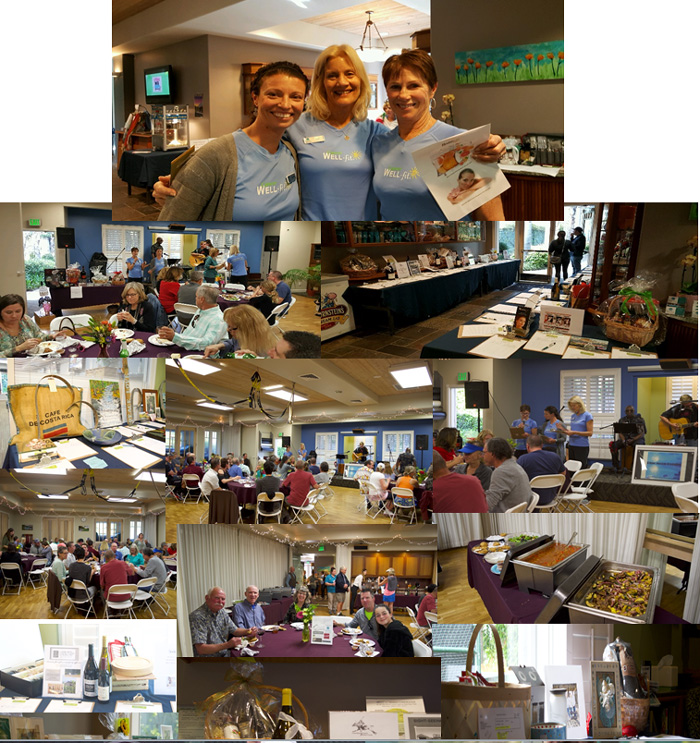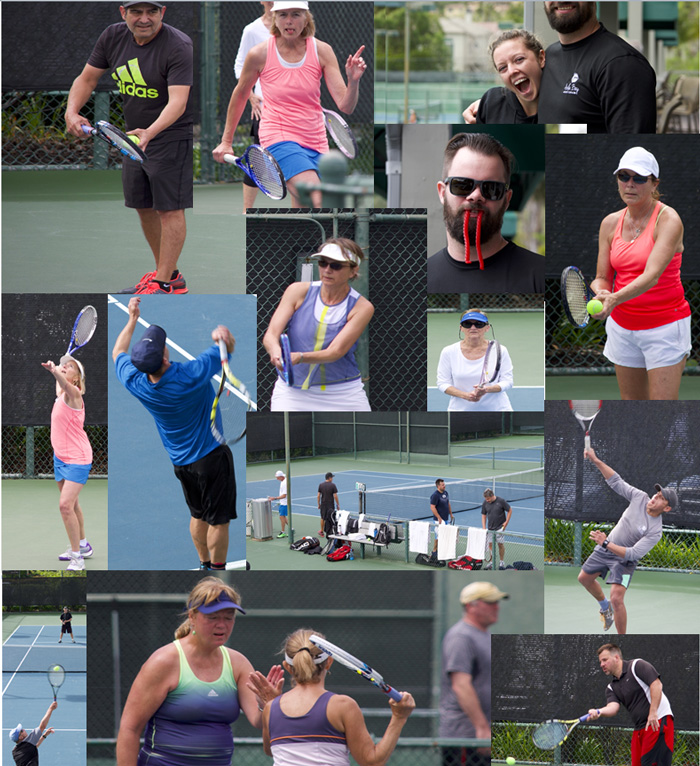 Refer A Friend During the Month of May!
May is a great time to have your friends join the club. With summer around the corner, what a great place to hang out with friends!
And, when they join, YOU will receive $50 on your account or $5 each month as long as both you and your friend are active at the club.
See Amy, Travis, or Ashley in membership for more information.


Notes from the Front Desk
Summer is one month away!
-Please remember to always wear your shirts and shoes when inside the main building.
-If you plan to bring any guests they must have a current wavier on file and you must be at the club with your guest for them to use the facilities.
-All guests under 18 must have a wavier completed by a PARENT. If you are unsure if your guest has a current wavier feel free to call us and we can check for you!
-The same guest is only allowed to come 2 times in a calendar month. It's much better to be prepared then to be turned away. We also ask everyone to please be courteous to our tennis members when you're walking down the pathway by the tennis courts and try to keep your voices down. As a reminder the FIRST Summer Happy Hour is Memorial Day Weekend and guests are allowed to come enjoy the music but cannot use the facilities. I'm very excited to welcome May at the best club on the Central Coast! I appreciate all of our members dearly and want to make sure you have the best experience here possible, so if you have any questions or concerns please contact Travis Hawley, Assistant Manager @ [email protected].
Your Weekly Tennis Ticket effective May 1 to June 11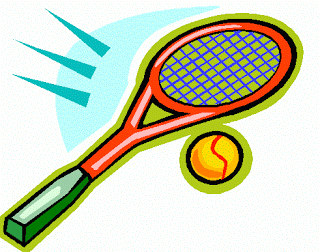 Monday
4:00-5:30 Advanced Junior Clinic $20.00
6:00-7:30 Advanced Women's Live Ball $20.00

Tuesday
3:00-3:30 Tiny Tots New Class $15.00
3:30-4:30 Beginners Junior Clinic $15.00
4:30-5:30 Intermediate Junior Clinic $15.00
6:00-7:30 Intermediate Live Ball $20.00

Wednesday
4:00-6:00 Advanced Juniors Tournament $30.00
6:00-7:30 Advanced Men's Live Ball $20.00

Thursday
9:30-11:30 Adult Clinic Leah Varies
2:30-3:30 All level drop in Clinic Free for members
3:30-4:30 Beginners Junior Clinic $15.00
4:30-5:30 Intermediate Junior Clinic $15.00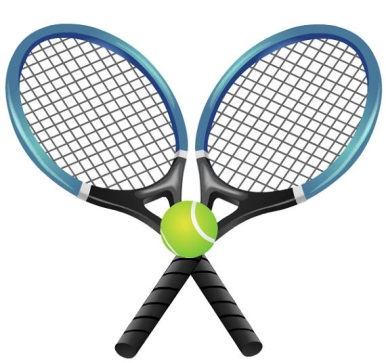 Friday
9:00-10:00 All level drop in $10.00
4:00-5:30 Advanced Junior Clinic $20.00

Saturday
9:00-11:00 Fit Tennis $20.00
9:00-10:00 Beginning Tennis Clinic $15.00 New
11:00-12:00Intermediate Tennis Clinic $15.00 New
12:00-1:00 Advanced Tennis Clinic $15.00 New


Happy Mother's Day from the Salon and Spa
Celebrations of mothers and motherhood can be traced back to the ancient Greeks and Romans, who held festivals in honor of the mother goddesses Rhea and Cybele, but the clearest modern precedent for Mother's Day is the early Christian festival known as "Mothering Sunday."

Remember that nothing in the world is as valuable as the glow on your mother's cheeks and the smile on her face. So, pause for a moment, remember that special person who made you whom you are today.
Receive a beautiful mother's day mug with hardy succulents
with your purchase of a gift card for the amazing women in your life!

We offer the following Spa Treatments
*Relaxing or Deep Tissue Massage From our 9 Amazing Massage Therapists

*Beautiful Hair from Nancy
*Gorgeous Skin from Christina
*Pretty Nails from Sandra
Please contact Diane with any questions regarding our spa treatments. [email protected]
A Mother's Love - Julia Hunt
"There are times when only a Mother's love
Can understand our tears,
Can soothe our disappoints
And calm all of our fears.
There are times when only a Mother's love
Can share the joy we feel
When something we've dreamed about
Quite suddenly is real.
There are times when only a Mother's faith
Can help us on life's way
And inspire in us the confidence
We need from day to day.
For a Mother's heart and a Mother's faith
And a Mother's steadfast love
Were fashioned by the Angels
And sent from God above."
Thank God for our Mothers
If life were without water, where would we be?
If life were without mothers
There would be no you or me.
We all need to take hold, of how precious life really is,
and not take for granted the gift of love and the ability to give.
Thank you to God for creating us all
For giving us our mothers
So we can stand proud and tall.
Humans are no accident, no mistake or error
We sometimes live our lives in fear of this,
Even to the point of terror.
But when the truth is told, and recognised by all,
God does not create rubbish. He knew what he was doing when he created
me and you, but the best gift of all, is giving us loving, caring
Mothers who love us unconditionally through and through.
None of us are perfect, that includes ourselves and family.
Hold onto how precious we are and thank God for our mothers.
Amen"


Aquatics Department
by Mitch Emerson
Someone tell the weather that it's only May, because it sure feels like summer on our pool deck! We've had a lot of fantastic sunny days at the club and the pools are just starting to see more visitors. I'm glad to see everyone having a great experience at our facilities, and I wanted to take a moment to thank everyone for coming out and spending time with us! Also, as the weather warms up more and there are more people who will want to cool off in the water, please do remember that all the lanes in the main pool are shared space. I know it is very nice to have an entire lane to yourself to swim, and I myself enjoy that pleasure as well, but please be courteous to other members and offer to split a lane if it looks like the pool is getting crowded. Also, parents and kids, please keep in mind that the free swim lane in the main pool is the only lane that is available for kids to play in, especially when the pool is full of lap swimmers. Kids under 14 in the free swim lane also must have a parent directly supervising them in order to use the large pool.
In May, we will continue having our Adult Masters Group Swim group on Mondays and Wednesdays at 8:00. Come on down and give it a try! We are a very non-competitive group and the focus is more on technique and having fun, rather than on endless lap swimming. If you attended one of the Stroke Workshops in the past few months or have taken a lesson, Masters Group Swimming is a great way to hone your skills in the pool. Remember—there is Masters Group Swim is included as part of your membership so there is no additional charge!
Also, coming in May, we will finalize the first round of hiring for some of our new Lifeguards, so you will start to see some new faces around the deck when summer starts.
As always, if you see me on deck or around the club, please do introduce yourself. I'm enjoying getting to know all of you just a little bit more and learning about what things you would like to see in our Aquatics programs!
Avila Bay Athletic Club Fitness & Tennis have added a new trainer to the team.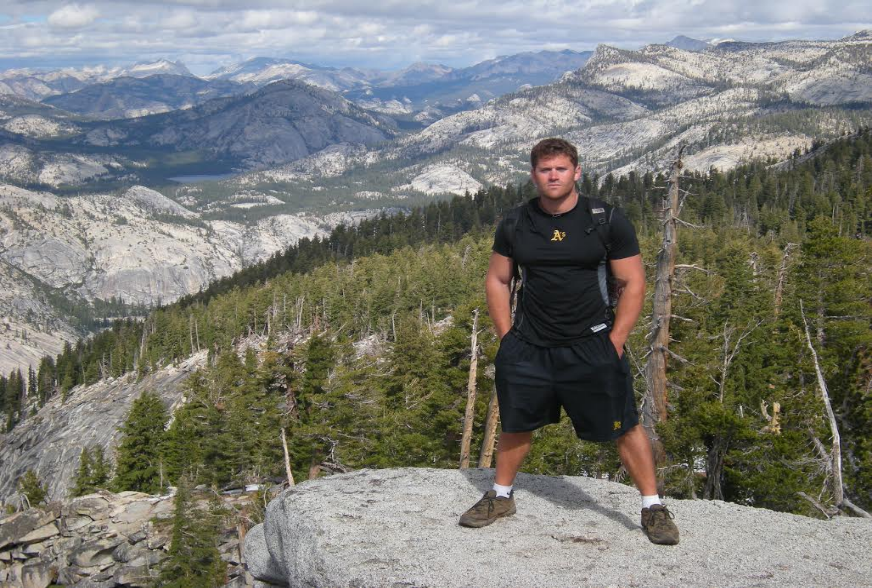 Please Welcome Chris Borgard
Chris is a certified strength and conditioning specialist and exercise physiologist who has served as an intern coach in both professional football and baseball for the St. Louis Rams, Oakland Raiders, and Oakland Athletics. He has also worked as a college strength & conditioning coach, training numerous NCAA All-Americans, Olympians and Trials qualifiers in track & field, cross country, and tennis, having now worked with the Cal Poly tennis teams for over five years. Chris earned his master's degree in Kinesiology at Cal Poly, where he taught exercise physiology and group exercise classes. He has designed rehab programs for ATP and WTA Tour tennis professionals ranked as high as #20 in the world, while also privately training professional baseball players and elite members of the ASICS Aggies running club. Chris has led ongoing research investigating athletes' use of sports drinks, along with body composition and metabolism research, and recently worked with a Cal Poly nutrition professor to develop a performance nutrition program for the 2013-2014 Cal Poly men's basketball team that made the NCAA tournament for the first time in school history.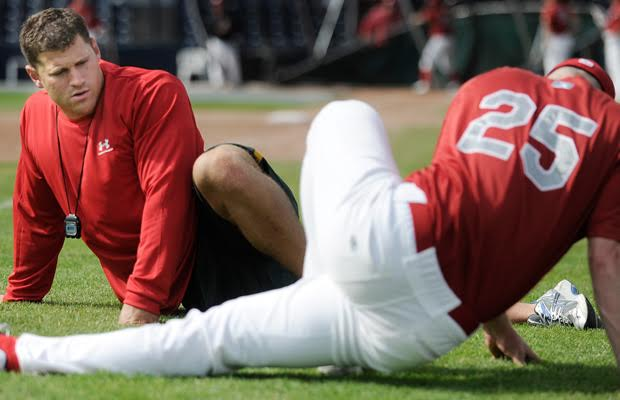 Conditioning for TENNIS

Juniors - BEGINNER (ages 13 and up)* (Mon or Wed, 5:30 – 6:30)
Appropriate for unconditioned younger teenagers still fairly new to the game of tennis to include those still growing or relatively uncoordinated with most high-speed, agile movement
Juniors - ELITE (ages 15 and up)* (Fri 4:00 – 5:00)
Appropriate for highly-conditioned older teenage players becoming increasingly serious about their tennis, as well as current or aspiring collegiate or professional players
Older ADULT (ages 40 and up)* (Wed 2:30 – 3:30)
Appropriate for older recreational players who seek to keep their body feeling strong and somewhat conditioned along with ability for change of directional movement along with decreased risk for injury

All group (4-8 individuals) tennis conditioning sessions are $20 for one hour of mixed agility, footwork, balance, strength & conditioning drills.
*Age ranges vary with physical development; Chris permits those selected to join training groups on case-by-case basis
Stretching for TENNIS
Moderately intense, calorie-burning individualized stretch sessions with sustained hold periods incorporating yoga-style positions. Designed for tennis players or anyone who is very physically active and seeks to prevent muscle imbalances, tightness, or joint pain. Regular participants are guaranteed to improve total-body flexibility and experience more euphoric physical sensations along with increased energy on a daily basis.
Tennis INJURY PREVENTION & REHABILITATION
Consultation to troubleshoot cause of pain due to chronic or overuse in movements related to tennis participation. Clients are given demonstrations of exercises tailored to their individual needs to help aid in rehabilitation and prevention of further injury.
We are excited to announce!
The Avila Bay Athletic Club & Spa is hosting the 2017 Avila Bay Classic Tennis Tournament/Vince Dente Memorial Tournament
May 26th – 29th.
It is in full action with $7500 in prize money for Open Events with our primary sponsor this year, THE TENNIS WAREHOUSE. Other local sponsors include ERNIE BALL, BIG POPPA SMOKERS, JOHN RONCA, REMAX DEL ORO-HAL SWEASEY, ERIC KIMMELL, WILSON SPORTING GOODS, TOYOTA, & HONDA of SANTA MARIA, FIDELITY NATIONAL TITLE, CHRISTIE CLEMONS, R&R DENTAL CARE, Engle INSURANCE, SLO Brew, Straight Down Clothing, and IN MEMORY OF MIKE VICTOR MARQUEZ
The tournament will be bringing in over 400 participants and spectators to the Club and surrounding areas! This tournament draws a large and supportive number of Central Coast tennis fans as well as entrants from out of State and various areas throughout the state! We would like to offer you the opportunity to be a sponsor this year for this very prestigious event!
In 2016, we had 350 active participants in multiple divisions with a dynamic group of individuals in the Men's and Women's Open field. Without the help of sponsors, we could not have attracted the caliber of players that we did. Last year on the Men's Open side, former UNLV alumni and ATP tour player Joel Kielbowicz defeated UCSB's Nathan Eshmade. Nathan Esmade and Miles Seemann, UCSB's #1 doubles team captured the men's doubles title. Oklahoma State senior Megan McCray defeated Melissa Baker from UCSB in the open women's final. Morgan and Megan McCray defeated Katharina Winterhalter and Cami Hubbs to capture the women's doubles title.
It is our goal to continue the growth of this tournament annually and help run a premier tennis event on the Central Coast for competitors and tennis enthusiasts alike. With the help of Sponsors, we are able to attract top players and also present impressive players bags to every participant.
The non-sanctioned portion of this tournament is also known as the Vince Dente Memorial, named after a local tennis community member who supported youth in tennis until his passing. We are PUMPING UP the action for this tournament and will be offering prizes in each category, player packages with $25 gift cards, T-shirt, and other goodies, and a player BBQ on Saturday night of the tournament! All this in addition to playing tennis at one of the premier tennis clubs on the central coast!
For sanctioned events, players can sign up online at USTA.com under tournaments entering the ID # 650043417 (The Avila Bay Classic). For unsanctioned events, the ID # is 650047217 (The Dente Memorial). Or they sign up in the tennis tower or at the front desk. Please contact the Avila Bay Athletic Club for more information about the tournament: 805-595-7600 ext. 106. They can also visit our website at http://abac.caclubs.com. Or you can email me at [email protected].
We hope to see you and other tennis enthusiasts on Memorial Day Weekend competing or cheering on the competitors! We are also still offering a $250 banner placement on courts 2, 3, 5 and 6 this year for the duration of tournament and/or a placement of 400 items into our player bags for tournament participants. Please contact me as soon as possible so we can discuss details. We can offer great exposure for your business!

Gratefully,
Michael Marquez
Tennis Director
Avila Bay Athletic Club & Spa
[email protected]
805-903-2591


Special Events At The Club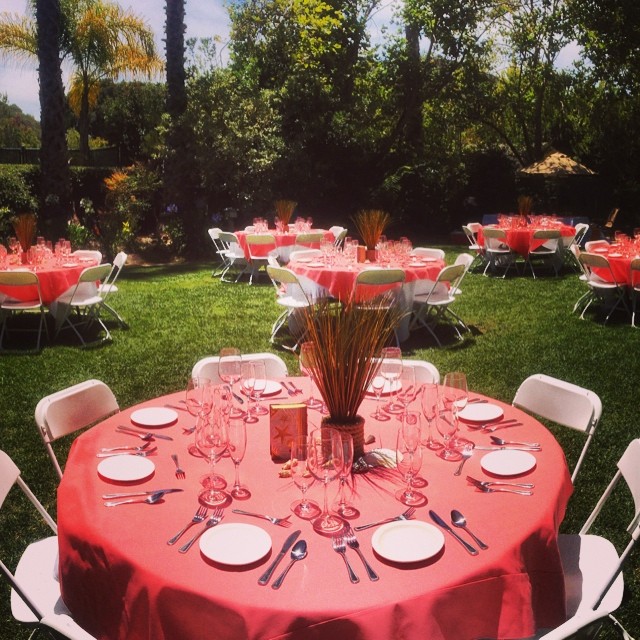 No better way than to start the year off than with a PARTY! The Avila Bay Athletic Club & Spa is the perfect venue for any special occasion! Our mission at the Avila Bay Club & Spa is to ensure your happiness and satisfaction with the planning and implementation of your event. We tailor each and every event to result in a day (or evening) that is enjoyable and stress-free, and one that creates a beautiful lasting memory for yourself, your family, and your friends. You will find our staff to be personable and experienced. Attention to detail and superb service are our specialties. Our skilled and accomplished Oasis Grille team is always eager to please, offering the convenience of on-site catering and a wide variety of delicious menu/banquet choices. The Avila Bay Club & Spa is the ideal site for a memorable celebration!
Questions? Please contact Travis Hawley at 805-595-7600 ext 113 or [email protected]


Avila Bay Athletic Club & Spa Kid's Summer Blast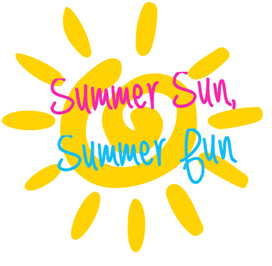 Looking for a fun and safe place for your kids to hang out this summer? Register for ABAC's Kid's Summer Blast! ABAC Kids' Summer Blast is an activity based week that will keep your child moving and excited! Each week includes tennis instruction, swim instruction and games, specific art projects, instructional hands on gardening and cooking, educational nature walks, soccer, kids' fitness, Kempo, obstacle courses, and a weekly walk to the Avila Barn. One week sessions run from June 12th until August 4th. Summer Blast takes place Monday through Friday from 9 am to 3 pm.
Visit our website or front desk to receive a registration packet! Questions?
Contact Travis Hawley at 805-595-7600 ex. 113
Kids' Club

May is here and Summer is just around the corner. We have a lot of exciting things happening before Summer begins, though. The book exchange is back! Kid's Club will have the entire library of books out May 27-30. How it works is that you bring some books from home that you are no longer as interesting to you and trade them for ours. It's a great opportunity to refresh your library while helping us do the same. Books are so important and we want to keep the kids excited about reading so be sure to mark your calendar.

Happy Hour is here! Starting May 26th, the famous Friday night Happy Hours at the club will return to start Summer off with a bang. That means that Kids' Club will be open until 8pm on the Fridays that Happy Hours are happening. The rates are exactly the same and all policies still apply (ex. parent on site, 2 hr maximum, etc). Non-members are welcome as long as a parent is present, a waiver is filled out, an services are paid at the time of pick up so invite your friends and let us take care of the fun!



Congratulations to our New Kid of the Month!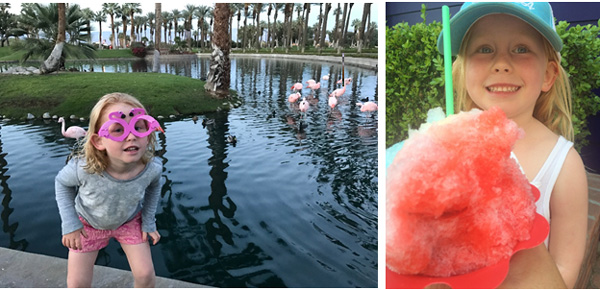 Sloane Hrdlicka
It is time to introduce the new Kid of the Month. A big congratulations to Sloane Hrdlicka. Sloane is such a sweet girl that comes in and makes you smile. She's so friendly and helpful and nice to her little sis, plus all the other friends that come into Kids' Club. We love having her around because she is such a ray of sunshine. It also puts a smile on our face when she stops by just to say hello, either coming or going to the pool!
Summer is approaching so mark your calendar for Saturday, May 13th from 5:30 to 8:30pm. Drop the kids here at the club and go anywhere your heart desires for those three hours. Don't worry about a thing because we will provide the food and entertainment. Dinner is taken care of and their energy is burned as we play games, have races, have a dance party, make arts & crafts, and settle down for a movie towards the end of the night.
This event is for members and non-members alike so invite all your friends to come too.
You can sign up at the front desk, in Kids' Club, or email [email protected]. It's going to be a great time so don't miss out and sign up today!