And the winner is . . .
Jim Boyle!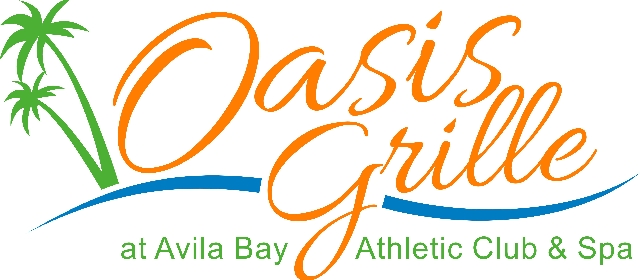 Congratulations, Jim, for choosing the new name for ABAC's eatery. Enjoy your $100 prize and the fame that goes with it!

And now we've got this snazzy new logo, too. Stay tuned, as we plan to roll out the new menu soon!

Thank you to all who submitted possible names (and MANY of you did). You have no idea how difficult it was to choose one, but we are sure thrilled with the Oasis Grille!

OASIS (Random House Webster's) def.
2. a refuge, as from work or stress; haven
Oh, yeah.
Please Help Us Conserve
Water, That Is!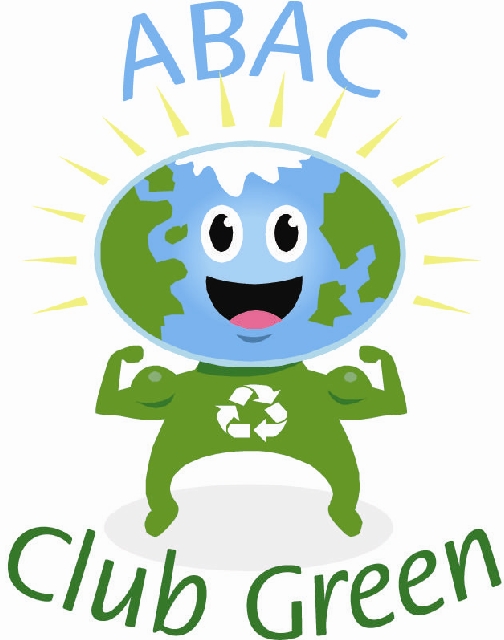 The club has been asked to help our state's drought situation by being very careful with its water usage. As you can imagine, a club this size uses an enormous amount of water and we need to do our best to conserve wherever possible. One of the biggest ways you can help is by limiting the length of your shower. We ask that no one takes a shower longer than five minutes. While most people will say this is longer than necessary, we understand that certain people may need all of that time. So we are asking that five minutes be the maximum. We will be spot cleaning the pool decks rather than washing them all down. Thank you for doing your part, as ABAC continues to focus on being a "green" club!
Parents' Night Out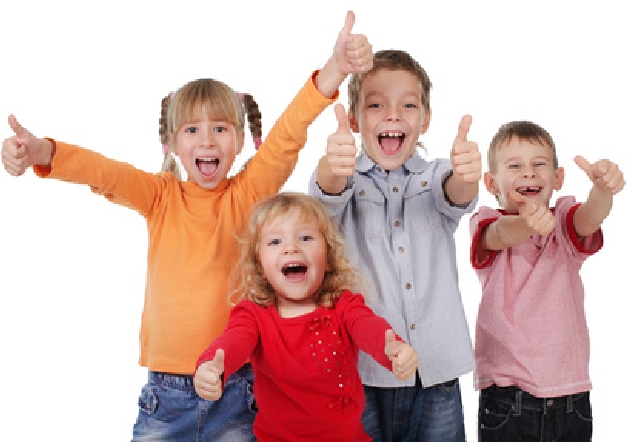 Friday, March 14 ● 5:30-8:30
A new month means that it's time for a new Parents' Night Out. Join us for another exciting night of fun, friends, and food! It's that rare opportunity for you to drop off the kids and leave the club to go out to dinner, run errands, or just go home and relax on the couch. We take care of the dinner and entertainment for the kiddos all night and send them back to you ready for bed. It is so exciting for us to meet new friends, so invite some school or neighborhood friends to get in on the fun!
Space is limited, so sign up at the front desk, or email [email protected].


ABAC Weight Watchers Down 115.2 Pounds!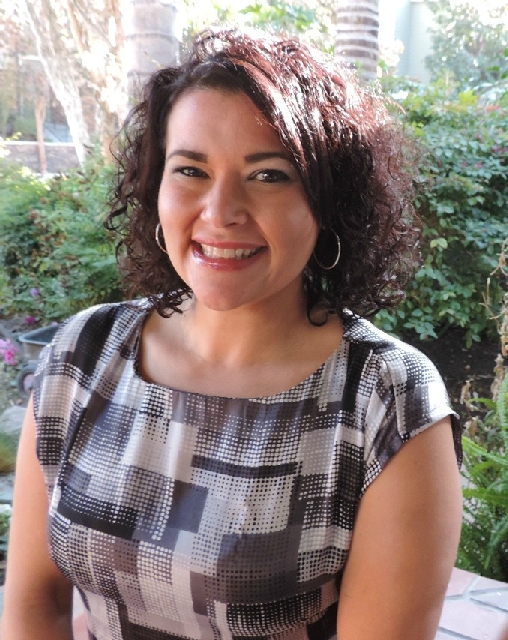 Yes, as this goes to print, our Weight Watchers have lost 115.2 pounds since January 8! Yours truly is personally responsible for nine of those pounds, and I am beyond thrilled to be fitting into my "skinny" clothes again!
And here's some great news! The club is starting to periodically feature WW meals for our Wednesday Dinners-To-Go. So handy dandy to be able to pick up a guilt-free dinner on weigh-in/meeting day!
Be a Weight Watcher at the club—it's fun, it's healthy, it provides the kind of support you need, and . . . it works! Non-members welcome! -Barbara
Every Wednesday
12:15 pm ● Weigh-Ins Start @ 11:45 am

(Regular Weight Watchers' fees apply.)
Questions? Contact [email protected], or 595-7600 ext.109.
JANUARY MEMBER OF THE MONTH—ROGER MALKUS!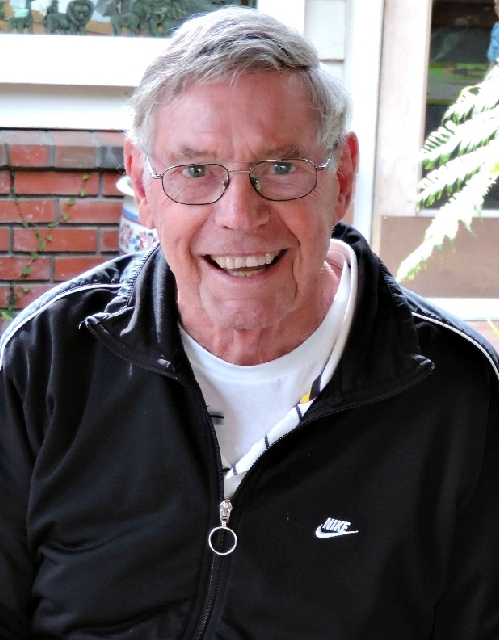 Roger joined the club in 2000 after doing physical therapy with Los Osos Physical Therapy's Joe Boehm and deciding that regular exercise was the most important thing he could do to avoid further injuries. And he stuck to it. You'll see him in the cardio and weight rooms four to five days a week (but never on a Sunday).

A retired attorney, for years he rowed seven miles every morning before going to the office. Roger and "the very funnest [sic] little lady," his wife of 35 years, Dagmar, live in San Luis Bay Estates and have four sons and three grandchildren. Roger says he is a fervent Mustang fan (baseball) and predicts they will go all the way to the college world series this year. But he says his main passions are 1) his wife, 2) his law, 3) RAMS. That's the Retired Active Men group of which he is an officer and board member. With 155 members, RAMS are pushing membership this year, and Roger wanted to let all our ABAC men know they meet once a month for lunch and have myriad subgroups including golf, wine, book, walking, hiking, and tennis.

Roger is also on the Grizzly Academy board and is a Juvenile Justice Commission member, working with kids in juvenile facilities, where, "kids need somebody to stand up for them, and that's what I've always done."

We could go on and on, because Roger is a fascinating guy with great stories to tell, but we only have so much space. Suffice it to say, we love seeing Roger's smiling face at the club. He is relentlessly upbeat, positive, and ACTIVE! Truly an inspiration and a shining example for us all.
JANUARY EMPLOYEE OF THE MONTH—KARMEN STILTS!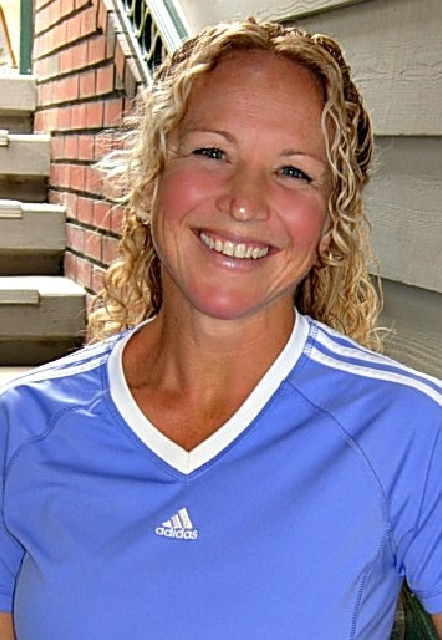 (Karmen submitted her own write-up, and it is so good, we're using it almost verbatim.)

"I work as the assistant swim coach to Kaley on Mondays, Wednesdays, and Fridays. For play, I love to swim in both pools. My daughter McKenzie and I love playing water games, singing pool songs, and, of course, warming up in the Jacuzzi. My husband and I enjoy the club's Friday night Happy Hours, and our family goes to the swim meets where we are always thrilled to cheer on our daughter.

We have two pets: Bella, the sweetest little kitty cat around, and Frankie, our endearing goldfish. We live in Los Osos and feel blessed to be able to leave the front door for a long run on the beach, a mountain bike ride, and/or a hike in the beautiful Montana De Oro State Park close by. Another passion of ours is skiing (both water and snow). When the conditions permit the adventure, it's so great to enjoy the elements in both the mountains and the ocean/lakes.

Working and playing at the club has been like coming to an oasis by the sea, and the ambiance of our club always relaxes me. The people are another reason I enjoy working at ABAC; they are unique, kind, and wise—very good-hearted people whom I am enjoying getting to know better.

I love people, I feed off their positive energy. I like to learn about them, listen to their stories, and get to know them. The club is a great place for all of that and so much more. Thank you so much for the honor of being January's Employee of the Month."

If you've seen Karmen work with our swim team kids, you'll know why we consider it OUR honor to have her on our staff. She is patient, kind, and beyond pleasant, ALL OF THE TIME. She truly lives and works by our ABAC values, and we appreciate her to the moon and back. Thank you, Karmen, for your awesomeness!


FITNESS STUFF
BY JAN BERDAR
Our ABAC rain dance!
If it's not going to rain, we might as well put some outdoor classes on the schedule. It's sure to rain then! With Winter classes bursting at the seams, we've decided to expand our location to the "backyard" with a mat Pilates class taught by Kristina. The class will be on Tuesdays at 10:30 a.m.
And due to the humongous turnout in our Balanced Stretch classes, we are also adding a new 30-minute version of the Balanced Stretch class. The class will be held on Fridays at 8:30 a.m. in the park. led by yours truly. Being on the lawn makes the class a bit more challenging, but it's still fun and beneficial for every level!
Rain (ha!) cancels, as does cold weather (below 50 degrees, for us California wimps). Please call the front desk if it is ever a question. Mats are provided. Wear a hat, sunscreen, and any other items to help you in the great outdoors.
Our calendar of events:
We still have three trainer talks—March 1, 8, and 15. See the Lean/Jean/Glean brochure for specifics.
Above left, Jan Berdar, who will be teaching the new 30-minute outdoor Balanced Stretch class on Fridays at 8:30 a.m., beginning Friday, March 28.
At center and right, Kristina demonstrates mat Pilates moves. Make sure to put her new class in your calendars. Beginning March 25, Tuesdays at 10:30 a.m.
(unless it's cold or raining).
FROM THE TENNIS TOWER

Mike Marquez, Zach Hilty
& Garrett Auproux
Woot! Cal Poly Fundraiser a SUCCESS!
Participants numbered 36, and ranged in age from 7 to 75. $2,750 was raised for Cal Poly Men's Tennis Team!
Thank you, ABAC members for supporting the Cal Poly Fundraiser and Pro-Am held on Saturday, February 15. The Cal Poly Men's Tennis Team ran all participants through a rigorous and instructional hour and a half session to begin with and then spent more one-on-one time with VIP members during the Pro-Am. the Cal Poly men helped us with footwork, technique, strategy, and how to maintain a positive attitude during competition! The sessions were not only exciting and challenging—they were FUN! We also thank coaches Nick Carless and Stefan Hardy, and our own Head Pro, Hugh Bream, for setting up this great day and running the show. Thanks to the Cal Poly Men's Team for making it such an enjoyable event! To catch up with the Cal Poly Men's Team and their schedule, visit www.tennisconnectslo.com, where you can sign up for the free email newsletter. Also, next time you see Randy Dettmer say hello to the new president of SLOConnect.com. A huge thanks and a ton of gratitude goes to our other member, Bill Wesnousky, for his past dedication and perseverance in pioneering TennisConnectSLO and supporting the Cal Poly Mustangs for what seems like forever. We are so proud of our ABAC members and how graciously and generously they support our community!
Spring Fling Tennis Tournament!
March 15 & 16
Gear up for this one! It's a Doubles and Mixed Doubles tournament provided for our members and friends of our members. Events offered will be Men's, Women's, and Mixed Doubles levels A, B, & C. You may play a maximum of two events, and there will be a consolation in every division. A USTA# is not required for this event, and Juniors may play in appropriate skill level event. Entry forms will be available in the Tennis Tower and in the lobby. Call the Tennis Tower to sign up: 595-7600 ext. 106. Challenge yourself, meet some new players, and just be prepared to have an EXCELLENT EXPERIENCE!
ABAC 2014 Tournament Schedule
January 24-26
1st ANNUAL MEMBER-GUEST DOUBLES TOURNAMENT
Doubles tourney, member plays with a non-member, bring in ringer from the outside!
March 14-16
AVILA BAY SPRING FLING
Doubles only tournament, shake off the winter blues, celebrate the spring by springing into action!
May 23-26
AVILA BAY CLASSIC/VINCE DENTE MEMORIAL
Annual tourney. Prize money in Open levels, sanctioned & non-sanctioned events. All levels of play.
July 11-13
AVILA BAY JUNIOR OPEN
Sanctioned junior tournament. All levels of play for juniors, including novice through advanced. Singles and doubles events.
September 19-21
AVILA BAY OPEN & SR CHAMPIONSHIPS
Sanctioned events in age groups and open levels, non-sanctioned events include A,B,C levels of play. Singles and doubles events.
November 1-2
AVILA BAY CLUB CHAMPIONSHIPS
End of the year tourney for club members only.


AQUATICS!
BY KALEY CONROW
Big news for aquatics! First, I am so excited to announce that we added another pace clock! It is near the shallow end, so you no longer have to start sets in the deep end! Yea!
Second, congratulations to employee of the month, Karmen Stilts. Karmen has been a wonderful addition to the Avila Bay Starfish coaching staff. She is upbeat, reliable, and genuine. Thank you for your constant support and help in growing our fabulous swim team, Karmen!
Last, I would like to recognize Autumn Porter for her dedication to the Starfish practices over the past four and a half years. Her hard work is paying off! She is currently swimming her tail off (literally miles every day!) for the SLO High School JV team. The Starfish look forward to watching her compete. Go, Autumn!
Swim Team News
Now offering a HUGELY discounted joint package, at a savings of over 20%, for those interested in both swim team practices AND private lessons. This is the perfect way to build endurance and focus on stroke technique!
The Avila Bay Starfish Package includes four swim team practices and four private lessons. Semi-private lessons (with one partner at similar ability) are also available. Packages expire two months after activation.

Avila Bay Starfish Package Prices—per child
(each package includes 4x team practices and 4x 30-minute lessons)
Private Lessons = $110 Green Group (worth $140)
$125 Orange & Blue Groups (worth $160)
Semi-Private = $70 Green Group (worth $90)
$85 Orange & Blue Groups (worth $110)
-Add 20% for non-members. Email [email protected] for more information or to sign up.
Baby Seals At The Club!

Drowning is one of the leading causes of accidental death in children under the age of four. Baby Seals is designed to teach children, age six months to 6-years, the swimming skills necessary to have a fighting chance of surviving an aquatics accident. In weeks, not years!
Taught by the amazing Ms. Steffi.
To schedule: [email protected].
Competition & Game Day
—Friday, March 21, 3:45-5:30 p.m. (during each practice)
Swim Team: Mondays/Wednesdays/Fridays ● Youth Swim Team practices are year-round!
Green Group: 3:45-4:00 (ages 4+)
Great workout for those beyond swim lessons but not ready for swim team
Make friends
100-300 yards
Orange Group: 4:00-4:30 (ages 5-8)
Focus on technique for all four strokes, counting yards, building endurance, and having fun
300-1,000 yards
Blue Group: 4:30-5:30 (ages 9+)
For older children and teenagers who are ready for a disciplined workout, want to gain endurance for Jr. Lifeguards, and/or are ready for competition
1,200-2,500 yards
Avila Bay Club Masters

Fantastic and fun workout for adults! Let Liz Mills and Kaley Conrow help you take your swimming to the next level. Come try it out twice for free!
Mondays & Wednesdays: 5:30-6:30 p.m.
Thursdays: 6:00-7:00 a.m.


News From the Salon
by Danielle Greer
I am so pleased to let you all know that I am now using Alterna products! I love that they are exactly what their logo says: "Pure. Proven. Professional."

Alterna truly has pioneered luxury hair care. They believe that you shouldn't have to choose between clinically-proven, salon-tested results and natural, good-for-you ingredients. Yea!
Thank you, too, for your warm welcome and your business! Men, women, children—if you've got hair, I am here for you. Just schedule an appointment at the front desk! -Danielle
Top Cold Weather Skin Care Ingredients for Glowing Skin
by Candice Holloway, Esthetician
Haven't had a facial lately? Read on to find out good reasons to schedule an appointment with me, Candice, today! Stop by the front desk, or call 595-7600 ext. 100!
Shed that dull winter skin! The only way to reveal new healthy skin is to get rid of the dull, dry skin. Deep cleansing and exfoliation may seem counterproductive, but it is the most essential step in the process. Ingredients that work well for this include:
Salicylic acid
• a BHA, it causes cellular turnover, unclogging pores and neutralizing bacteria within. It also stimulates new cell growth and prevents future clogging of pores.
L-Malic acid
• improves circulation and strengthens capillaries
L-Lactic acid
• softens skin, encourages exfoliation and hydrates
Goat milk
• nourishes the skin with B vitamins including riboflavin, niacin, B6 and B12, while providing hydration and exfoliation
The goal is to increase blood flow, exfoliate dead cells and stimulate cellular activity before infusing the skin with nourishing ingredients.
Renew & Nourish
Following the exfoliation and cleanse, healing vitamins, nourishing antioxidants, and hydrating essential oils will help bring skin back to its optimum health. A few seasonal ingredients to look for include:
Cacao
• delivers a high potency of antioxidants and flavonoids, improves skin hydration and repairs cell damage
Cherries
• contain natural polyphenois, which fight free-radical damage and support healthy tissue development
D-Alpha Tocopherol (vitamin E)
• a powerful antioxidant and free-radical scavenger, provides hydrating support with a high absorbency and protects the skin against oxidation
Grape seed oil
- contains powerful flavonoids that protect capillary walls and inhibit the enzymes that break down collagen.


Upcoming Dates to Note
March 1 Trainer Talk,11:30-1:30, Randy Hose
March 8 Trainer Talk,11:30-1:30, Mike Rogers
March 14 Parents' Night Out, 5:30-8:30
March 15 Trainer Talk, 11:30-1:30, Larry Goldzman
March 15 & 16 Spring Fling Tennis Tournament
March 17 Happy St. Patrick's Day! Oasis Grille featuring Corned Beef & Cabbage
March 21 Swim Competition & Game Day, 3:45-5:30
March 28 4th-Friday Wine Down, 6:00-7:30
WEIGHT WATCHERS
Every Wednesday! 12:15 (weigh-ins start @11:45)


Kids' Club News by Bre Boswell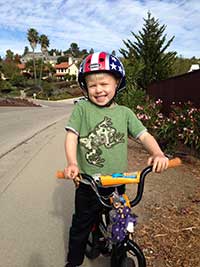 Welcome to March! Everything is going well in Kids' Club these days. We have been seeing a few new faces, and we are tickled pink about that. With a new month comes a new Kid of the Month. Congratulations to Kelton Clark! He comes into Kids' Club often and plays well with all of his friends. Everyone agrees that he is a pleasure to be around and enjoys his company. Next time you spot him in Kids' Club, give him a big high-five!
As always, send any questions or concerns to [email protected].
Corned Beef & Cabbage!
Monday, March 17
Get into the spirit with some traditional Irish grub. The Oasis Grille will be serving up Corned Beef & Cabbage as our weekly dinner-to-go! A popular favorite every year. Watch for the sign-up sheet in the lobby, or call to reserve: 595-7600 ext. 100.
FROM THE GENERAL MANAGER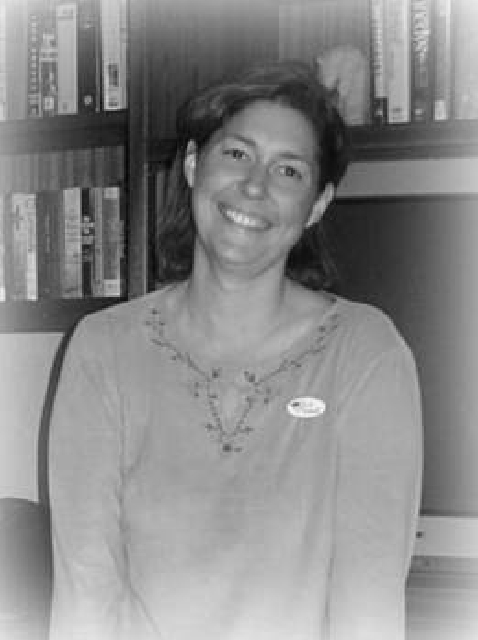 It has been a great experience for me to be a part of creating an improved eatery for everyone who comes to ABAC. Yes, there was much debate about the new name, which shows how much everyone really cares about the product we want to present. Our new chef, George, has been very open to feedback and is focusing on how we can offer healthier ingredients. The menu we provide says a lot about us and must carry on our commitment to making life better. Big thanks to member Jim Boyle for his new name contest entry of Oasis Grille! It is a great new beginning for us.