Notes From The General Manager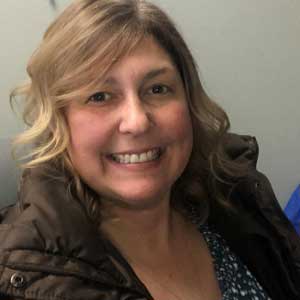 Summer at the club officially started with the biggest ever Dente Tennis Tournament over Memorial Day Weekend. Thank you everyone who participated or offered support. It was really fun to see everyone experiencing great tennis play and social time together. Friday Night Happy Hours are under way, and Summer Blast kids' weeks start on Monday. The sun has come out and it is time for the club to really shine. One of the most exciting things about this summer will be the new café menu, as our new chef Arturo has some great things in store for us. Many people have already noticed a higher level of food coming from the kitchen. We are grateful for the vast experience he brings, most recently working many years at the SLO Country Club. We welcome back Cesar to being full time in the kitchen. He is the master mind behind our fabulous soups and delicious salsa.
Thanks for your patience while we finish up the repairs from the water damage in the women's locker room. The beautiful new area will be worth the wait – I promise!

 
Friday Night Happy Hours Are Back!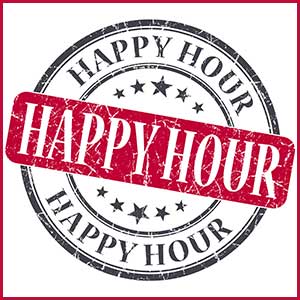 May 24 – August 30
Please note – No Happy Hour July 26, Aug 9, or Aug 16
August 16 is Bingo & Bites, tickets on sale late July
Let the party begin! Great music, featured wineries, food and beverages available for purchase. No guest fees (does NOT include use of the club by non-members). Don't miss any of these fabulous Friday nights! The full band schedule is on our website.
 


Congratulations to Employee of the Month Julia Alexander!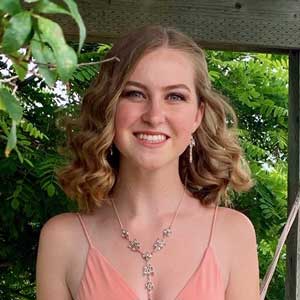 Julia has been working at ABAC for over a year now as a swim instructor, lifeguard, and helping with special events. She says this is her favorite job so far and she just loves all of the members. Julia especially likes working with the kids and seeing their improvement throughout their swim lessons. She finds it exciting to help with special events and enjoys getting to talk to so many different people. Singing and being at the ocean are some of her favorite things to do. After graduating from Arroyo Grande High School this year, she will attend University of Hawaii in the fall to study her passion of art. Congratulations Julia! We are so proud of you!  



ABAC Summer Blast!
One Week Sessions
June 10 – Aug 9
Mon – Fri 9 am – 3 pm


Looking for a fun and safe place for your kids to hang out this summer?

Register for ABAC's Kid's Summer Blast! It's an activity based week that will keep your child moving and excited. Each week includes tennis instruction, swim instruction and games, specific art projects, instructional hands on gardening and cooking, educational nature walks, soccer, kids' fitness, Kempo, obstacle courses, and a weekly walk to the Avila Barn. Visit our website or front desk to receive a registration packet! Please contact Travis Hawley at 805-595-7600 ex. 113, or [email protected] if you have any questions.


Movie Night In The Park- Movie Night is back!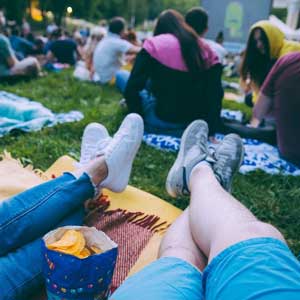 Everyone is invited: Family, Friend's, Guests, Employees, EVERYONE. Please come out and enjoy the fun evening on June 22. We will be providing popcorn and hot Chocolate! Bring your lawn chairs, blankets, pillows, and teddy bears. The fun starts when the sun goes down ( 8-8:30). The movie (to be named soon…) is free for members and guests. Questions? [email protected] or 805-595-7600 ext 113



Spa News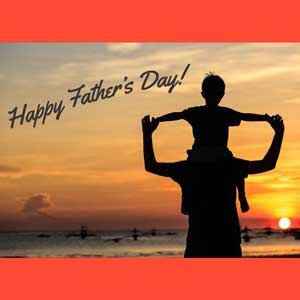 Father's Day is June 16th, and the men in our life will appreciate a well-deserved day of relaxation. Give Dad a day to rest and restore with a gift from ABAC! A gift card to unwind from the daily grind is the perfect present for all the wonderful dads.


Life's A Beach Pedicure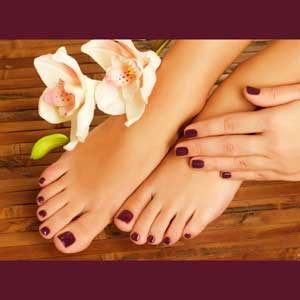 It is almost time for the beach - which means those feet have to be beautiful! Let our expert technicians get your feet in shape. First, soak those tootsies in a warm foot bath, followed by a luxurious foot scrub, topped-off with a warm lotion foot massage. Perfect grooming for those feet! Our front desk is happy to help you schedule an appointment. We have day and evening times available.


Cancer Well-fit Fundraiser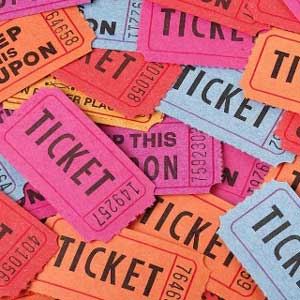 Friday Night, July 19
6-8 pm
With Live Music by The Paisley Brothers!

Calling local artisans… if you would like to share your specialty craft (product or service) at the Avila Bay Club, there is an upcoming opportunity to do so!
Help bring awareness to our Cancer Well-fit program, by coming to this special happy hour, or donating to the raffle and auction. Everyone is invited! At the happy hour event, and for one week leading up to it, donated products and services will be on display in the club lobby, with a card identifying the donating artist or business name. All items donated will be combined into a beautiful raffle basket which will be given to the auction / raffle winners at the happy hour event. We would welcome and be grateful for your participation. To provide your product or service (in exchange for advertising) contact Jan Secord (805) 602-0403 call or text. Email: [email protected]



Tennis Updates
-Dente Tournament Results
-Pop-up Demo Day For Women's League Players
-Summer Nights Mixed Doubles
Special recognition to our 2019 Avila Bay Classic/Vince Dente Memorial Tournament sponsors: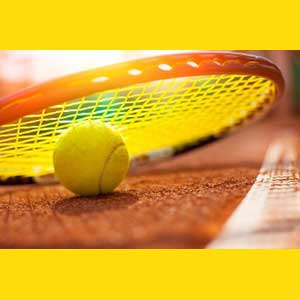 Avila Bay Club would like to give a special thank you to Tennis Warehouse, Daniel, Kat, Joseph Daou & Erin Gray (Daou Vineyards), Mike Bouquet (Toyota & Honda of Santa Maria), Greg Biorkman (Wilson Sporting Goods), Erik & Megan Kostelnik (Text Recruit), Hal Sweasy (RE/MAX Del Oro), Eric Kimmell (Atlas Real Estate and Investemt), Jayne Engle Allan (Engle & Associates Insurance Brokers), Jeremy & Michele Engle (Vero Mortgage), Christie Tjong Clemons (Fidelity National Title), Rodney & Robin Cegelski (SLO Brewing Company), Hamish & Jill Marshall (SLO Brewing Company), Robyn & Rob Flores (R&R Dental Care), Mike & Jennifer Di Santo (Firestone Walker Brewing), San Luis Powerhouse, California Fresh Grocery Stores, Marianna & Boris Pilch, Mike & Diane Farley, Mike & Tami Schatz, Fred Mina, Leslie Mina, New Balance, See's Candy, San Remo Hotel, Nancy Terrell, Miguel Salcedo, Travis Hawley, Nick Carless, Stefan Hardy, Barbara Moynier, Maria & Reggie Santos, Ana Herbekian, Daly Meinert and Sue Gerdsen. Without the support and countless hours none of this would be possible, so thank you to all.
Results:
Men's Open Singles : Evan Song def. Karue Sell - 7-6, 6-1
Men's Open Doubles: Evan Song/Karue Sell def. Quinn Borchard/Stefan Menichella - 6-7, 6-2, 6-4
Women's Open Singles: Allie Will def. Tiffany Lagarde - 6-7, 6-3, 6-3
Women's Open Doubles: Emily Ackerman/Emily Louie-Meadors def. Tiffany Lagarde/Lise Sentenac - 6-3, 6-4
Mixed Open Doubles: Allie Will/Conor Van Alstyne def. Ellie Edles/Brett Van Linge - 6-2, 6-3
Highlights from Avila Bay members in the finals
3.5 Men's Singles: Thomas Lin def A.J. Daymude (Avila Bay Club) - 6-4, 7-6
4.0 Men's Singles: Stephen Lakowske (Avila Bay Club) def. Gerald Redman - 6-2, 6-1
4.0 Men's Doubles: Jaime Garibay/Ron Stephenson def. Stephen Wagner (Avila Bay Club)/Chris Calero - 3-6, 6-3, 10-8
3.5 Mixed Doubles: David Wellik/Rebekah Wellik def. Fred Mina/Leslie Light (Avila Bay Club) - 6-3, 6-3
Pop Up Demo Day
June 11th 9-11am B+ and B divisions
June 12th 9-11am A and A- divisions
Discounts and try out new racquets!


Summer Nights Mixed Doubles
Fridays 5:30 – 7:00pm
June 7- Aug 30th
Live Music, Happy Hour and Dinner Buffet!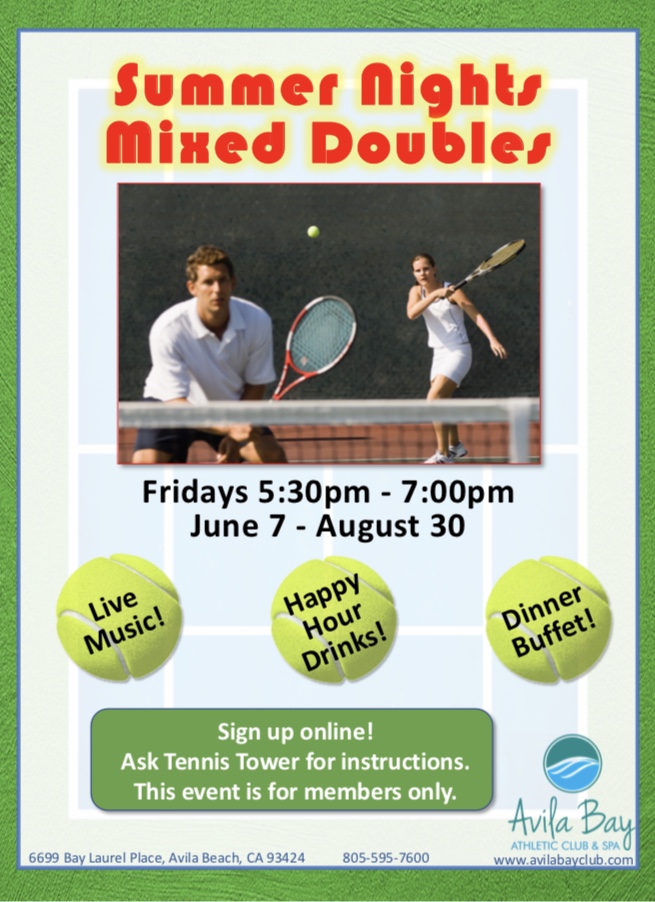 READY, SET, GO!! AGAIN!!!!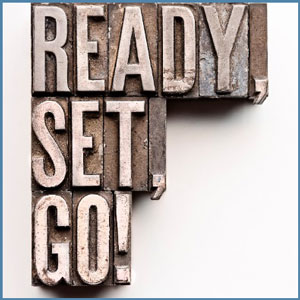 It's back! Don't miss this opportunity!
June 22nd 9-3pm
$79 members, $99 non members
YOU DON'T WANT TO MISS THIS! Ready your fitness by learning easy routines that will fire up your metabolism, improve muscle strength and increase flexibility and balance all in record time! Set your nutrition with an easy to follow plan you can incorporate for life and set your mindset to stop struggling with your health! This event will inspire you and motivate you on so many levels and will propel you toward summer! Not only will be inspired to make small changes during our event you will also get a month of accountability to turn these small changes into habits for life. Lunch is included! Wear your workout wear and expect a fun day!
 


SLO Triathlon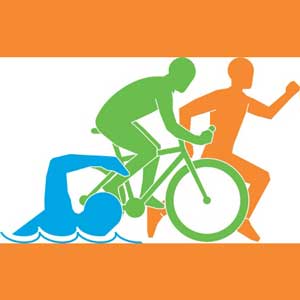 Are you training for the SLO Triathlon? Looking for some help in your performance or transitions? Our personal trainer Colby is setting up some workshops to help you beat your best time! Swim clinics, run clinics and bike clinics with emphasis on transitioning. Contact Colby directly for more information!
Colby Lindeman
530-219-0394
Summer Bootcamp!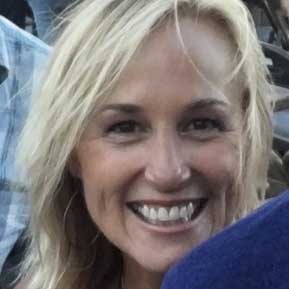 Mondays and Fridays at 9am for 50 minutes. Join our trainer Suzanne for this heart pumping cardio session to really improve your fitness.
July 2nd – July 26th
9am
$180 total for 8 sessions (10 person minimum)
Contact Suzanne to sign up! 805-235-0212
Aquatics News
Happy Summer…or June Gloom, whichever you prefer! We're getting into the full swing of summer now! Remember that the pools are going to be more busy than usual. Please be considerate of your fellow club members and guests by sharing swim lanes when necessary, and returning your towels to the laundry bins when you are through with them.

If you haven't signed your children up for our summer swim lesson programs, there are still some spots available! Four lessons are only $65 for members and $89 for non-members throughout the summer. Remember, we never have more than 2 kids per instructor!

For our smallest and newest swimmers between ages 6 months and 2 ½ years old, we are offering another Splashy Feet Swim Seminar on June 10, 14, 17, and 21 from 11:30 – Noon. This is a parent-and-baby type lesson where you will learn how to get your little one comfortable in the water and much more prepared for swim lessons later.

We also have our Mermaid University back! The June session is on June 17th, 19th, and 21st from 9:30 – 11:00am. This event is limited to only 10 children, so be sure to sign up early! Your child will have a blast learning to swim and play with the high-quality monofin tails. We have several colors available, as well as Orca tails and Barracuda tails for boys. Go to www.avilabayclub.com/aquatics to see the Mermaid University section that lists the colors and sizes available.

Contact Mitch in our Aquatics Department to sign up for any of these fun programs!
 
Tequepis Trail
Saturday, June 8th
9:00 am meet at Trailhead, or
8:00 am meet at club to carpool.

Tequepis Trail begins near the shores of Lake Cachuma and ascends the north side of the Santa Ynez Mountains behind Santa Barbara. The trail offers views of the lake and valley, and there are broader ocean views from the top. This is an invigorating, advanced 8.4-mile round trip hike with 2,300 feet of elevation gain.
Wear good hiking shoes, bring lunch and snack and plenty of water. We will enjoy a nice view and lunch at the top of the mountain. The trail head is about 45 minutes from the club. The hike up and back will take about 3.5 - 4 hours.
Please sign up at the club or call Amy for more details.
805-459-9786