It's Time for Friday Night Happy Hour!
May 26th - September 1st
6:00 p.m. – 8:00 p.m.
Please note – No Happy Hour July 14 & 28, Aug 11, or Aug 18.
July 14 is the ABAC Talent Show
August 18 is BBQ & Bingo, tickets on sale in July
Let the party begin! Great music, featured wineries, food and beverages available for purchase. No guest fees (does NOT include use of the club by non-members). Don't miss any of these fabulous Friday nights.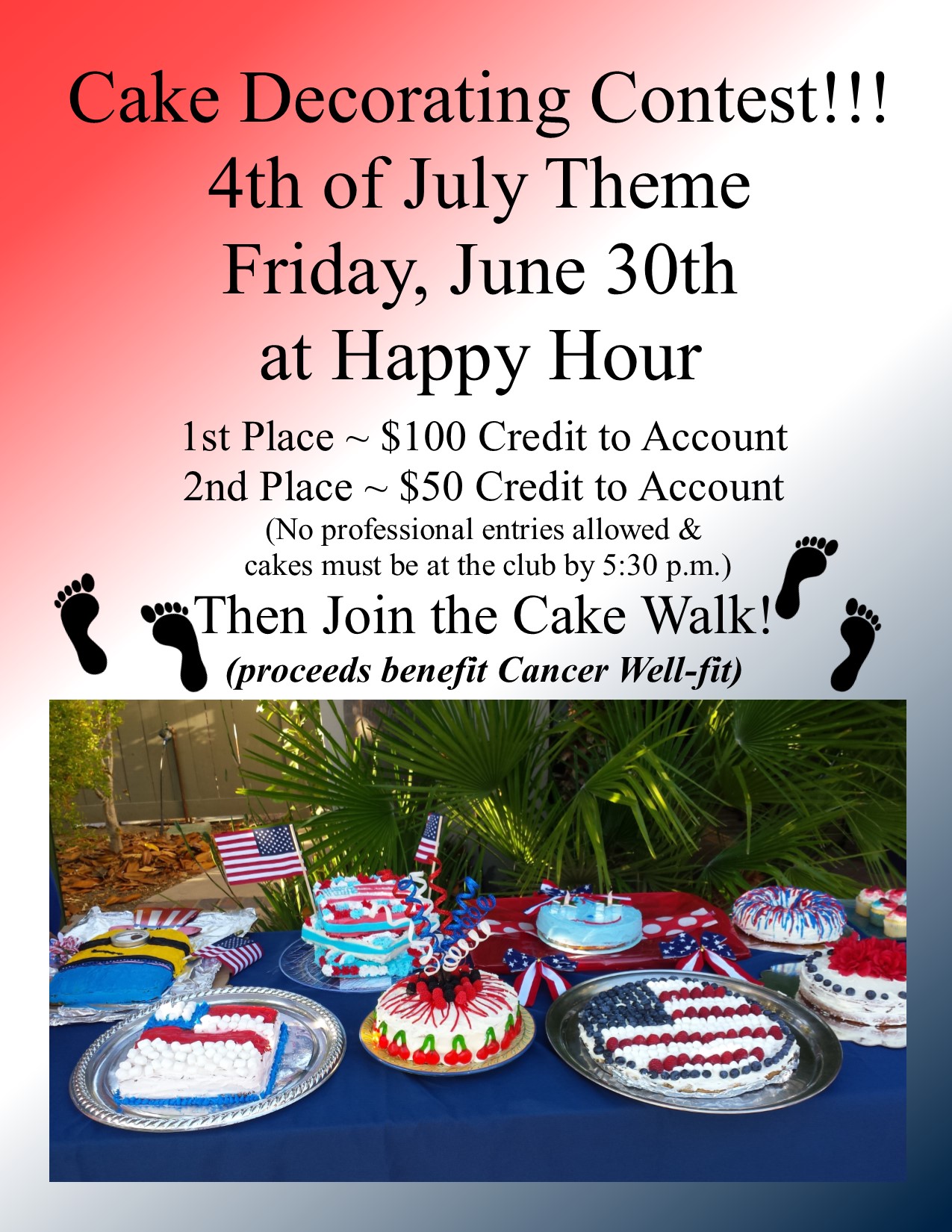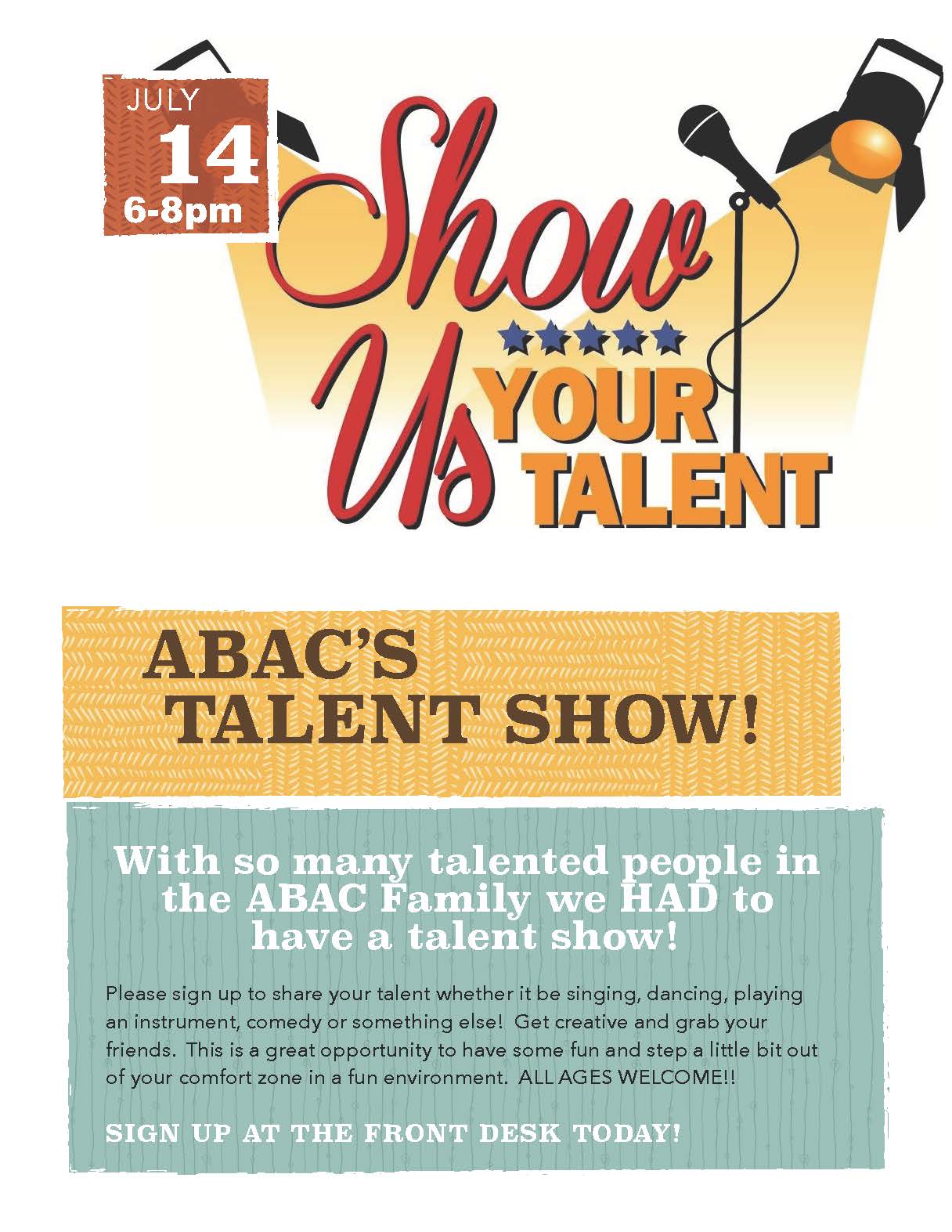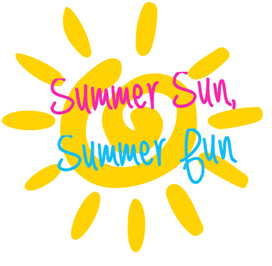 Looking for a fun and safe place for your kids to hang out this summer? Register for ABAC's Kid's Summer Blast! Last year had a great turnout of enthusiastic and fun-loving kids. ABAC Kids' Summer Blast is an activity based week that will keep your child moving and excited! Each week includes tennis instruction, swim instruction and games, specific art projects, instructional hands on gardening and cooking, educational nature walks, soccer, kids' fitness, Kempo, obstacle courses, and a weekly walk to the Avila Barn. One week sessions run from June 12th until August 4th. Summer Blast takes place Monday through Friday from 9 am to 3 pm.
Visit our website or front desk to receive a registration packet! Questions? Contact Travis Hawley at 805-595-7600 ex. 113
Congratulations to our New Members of the Month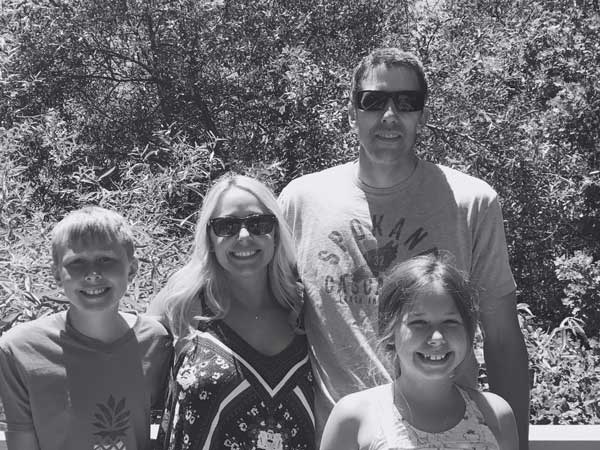 The Oetman Family
Congratulations to our new members of the month, the Oetman family! The Oetmans have been members of the club since the beginning of 2008 and are such a great family. Outside of the club Jeff is a financial adviser for Wells Fargo, and Carrie is a stay at home mom with their two kids Ben, 11 and Ella, 8. When they are not at the club, they love to go on bike rides and take hikes. They regularly use the club, and their favorite things are classes, the people, and the pool! We are so happy to have the Oetmans as part of our club family. Congratulations again on being members of the month!


Congratulations to our New Employee of the Month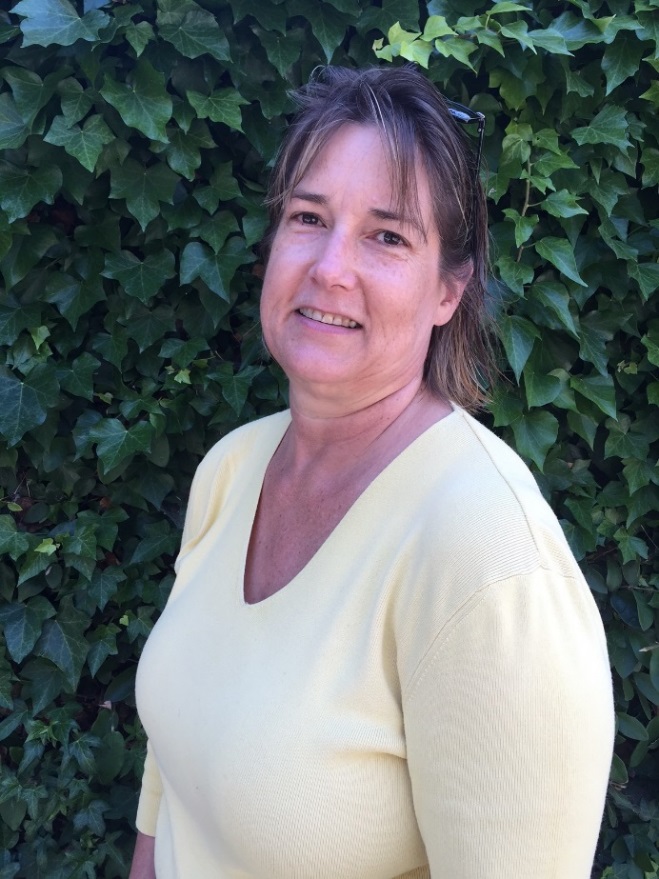 Kathryn Phelan
Congratulations to our new employee of the month Kathryn Phelan! Kathryn has been teaching Tai Chi here at the club since June of 2015. The Central Coast has always been her home, and outside of the club Kathryn is a Chiropractic Doctor. She is advanced proficiency rated through activator methods, and full body certified with active release techniques. Kathryn has volunteered to treat athletes at 4 Ironman events, including 2 world championships with ART. Kathryn and her husband, Larry, have been married since 1993. They have one dog, who is their baby. When Kathryn is not working, she enjoys making pottery, traveling (including camping in their 1976 Airstream), and training for sprint length triathlons. She invites everyone to join in on her Tai Chi class. Congratulations again to Kathryn Phelan our new employee of the month.


A Note from Membership Staff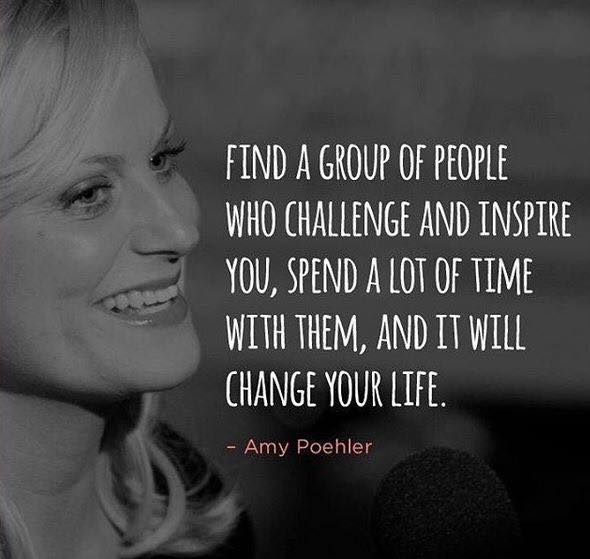 A BIG THANK YOU to all the wonderful members and staff that make this club what it is! It takes a village, as they say! Keep up your workouts even when you think you don't want to. Nike says "just do it" and it really helps. Just get up and get those workout clothes on and step into the club! If you need extra help, please don't hesitate to ask any staff person for assistance. We are grateful for your membership, but more importantly for your friendship!



SUMMER FUN WITH FITNESS!
We listened to your requests to add evening classes!
Schedule begins June 5th!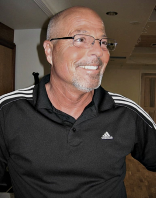 NEW CLASSES!
●Wednesday evening, Trainer Mike Trujillo is going to be jamming some R & B while group cycling from 5:30pm-6:15.
Straight cycle for 45 minutes (Pavilion)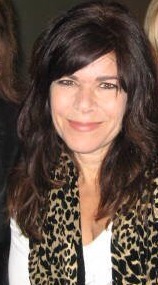 ●Wednesday evening 5:30pm -6:15 a sculpting option for you is "Cardio Barre" with Diana DeGarmo (Group Fitness studio)

This class uses techniques ballet dancers use to develop their physiques and posture. Cardio Barre is a mind/ body moderate cardio no impact class that combines ballet bar work and light weights with continual fat burning motion. Enjoy toning and resistance exercises for the butt, legs, core and arms to sculpt muscles and elongate the appearance of your body.
More fun continues on Thursday evenings: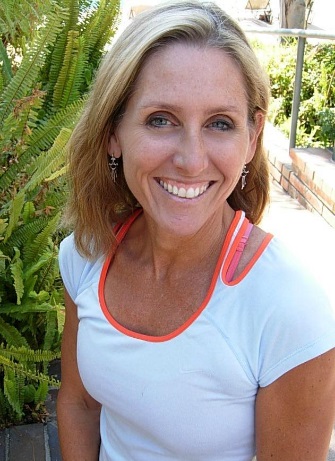 ●5:30pm-6:15 Cycle will be offered by Jan Berdar (Pavilion) followed by a 30 minute version of JB45Z aka JB30Z at 6:30pm
(Group Fitness Studio)
Bands, weights, and YOU are all that is needed for this short and sweet class.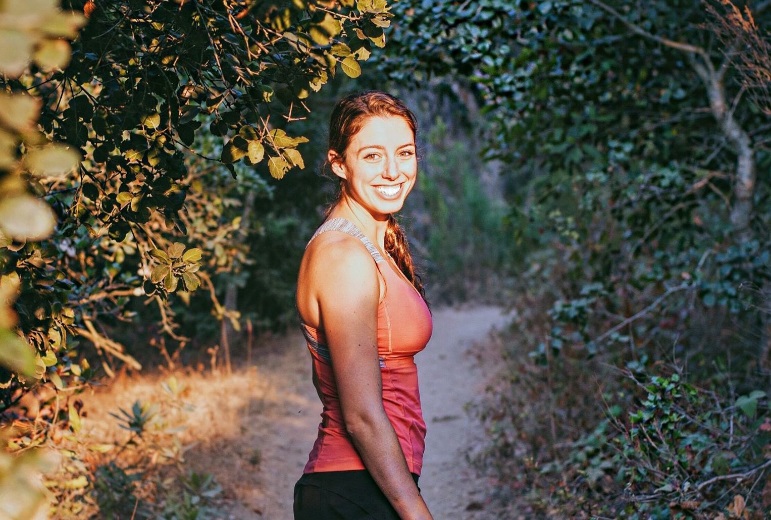 ●Another option for non-cyclists is an evening ZUMBA class with our very own Malia! Thursday evenings at 5:30p
Let's move together!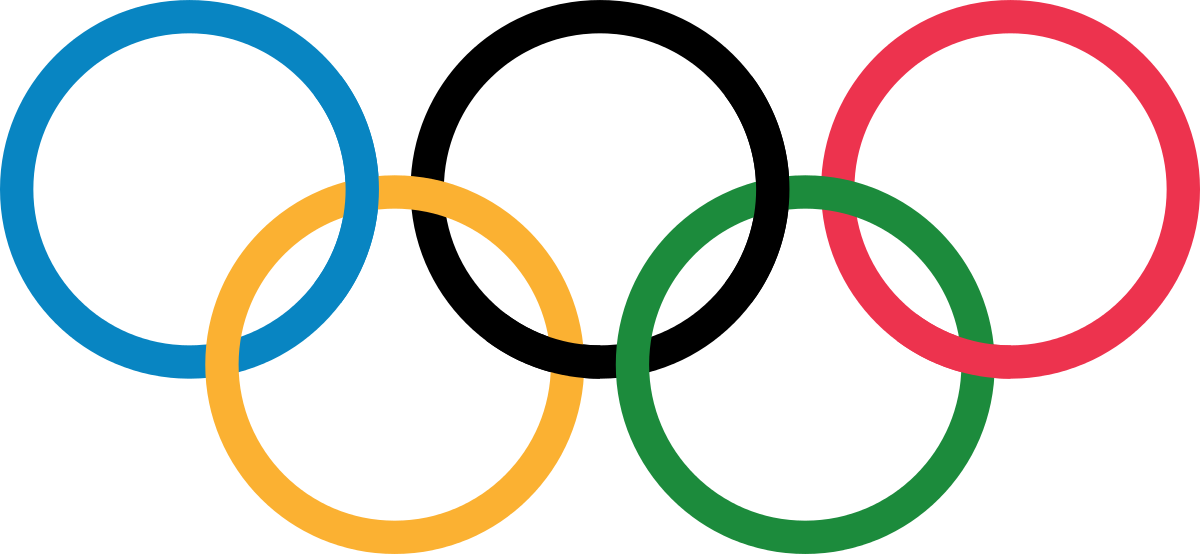 It is never too soon to prepare for the Olympics! ABAC Olympic TRIALS will be held THIS August so begin working on your sport!
Some of the challenges will include:
Ping Pong
Tennis
Strongest member in Chest, Dead lift and more!
Fastest member in running, swimming, rowing and more!
Obstacle course racing
Swimming
Pull ups
Burpees
It goes on and on!
Details coming soon!


REMINDER ON THE POOLS
Please know that we refer to the pools as the large pool and the small pool on purpose, because swimmers of all ages are allowed in both. There are three spots around the club that are exclusively for members over the age of 16. These are the large hot tub, the saunas, and the adult locker rooms. The Free Swim Lane in the large pool can be used by those who are not swimming laps; including children. Everyone is welcome to swim laps in the Free Swim Lane as well, but you might be sharing with someone who is not. Please help us create a kind and cordial club, and be courteous to members of all ages. Thank you!


Aquatics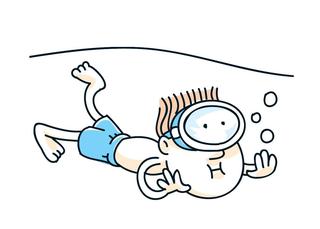 by Mitch Emerson
It's summer time!
Can you think of a better place to be on these warm summer days than at one of our beautiful pools and spas? Whether you enjoy splashing in the cool water, getting in an invigorating swim workout, aqua jogging, or simply just enjoying the sun in a lounge chair, I'm sure you'll find something just perfect around the pool this summer.
Our summer lesson program starts on Monday, June 12th, and spots are filling up fast! Your little ones might be taking their first lesson or they may be learning to do laps, but either way our small group lessons will help improve their water skills and safety. The summer lessons are limited to only two swimmers per instructor—that is the smallest group lesson you will find on the Central Coast and it guarantees that your child will get lots of individual attention. If the summer schedule does not work for you, we always offer private or semi-private lessons at any time you like. I've hired a lot of new swim instructors for the summer so we should be able to accommodate just about any schedule.
For the adults, I'm offering another stroke workshop on June 25th from 9:00am to 1:00pm. The past two of these have been quite popular. In 4 hours, you'll learn more than you ever thought possible about swimming.
This workshop is part in the water, part in the classroom, and all fun. You'll get videos of your stroke from above and below water and at the end of the session you'll get a custom video that shows your before-and-after improvement. I limit this class to only 6 participants to ensure that everyone gets very individualized feedback and attention. Both advanced and beginning swimmers will find this workshop valuable. If you are camera-shy, I'd like to invite you to join one of our free group swim workouts on Monday and Wednesday mornings at 8:00 – 9:15. You'll get great exercise and tips on your stroke in a fun and friendly group environment.
With the longer and warmer days, I'm expecting that the pools will be quite busy during the summer. Please remember that the lanes in the lap swimming pool are shared space. I know that many of us (myself included!) have become accustomed to having our own lanes for lap swim over the winter, but with a little friendly cooperation, everyone can enjoy the water. I've posted a calendar in the lobby behind the café that lists all the events in the large pool in June. This should make it easier for you to find less busy times at the pool and not be surprised by any groups in the water. Also, please keep in mind that children under 14 must be directly supervised by an adult at all times on the pool decks, as is required elsewhere in the club. Please limit cell phone attention or even book reading, as we need your eyes focused on your children. Accidents can happen in mere seconds, and it is expected that you are directly focused on your kids.
As always, don't hesitate to say hello and introduce yourself to myself or to any one of our lifeguarding staff that will be on duty this summer. We are here to ensure that you have an enjoyable time at the club, no matter how you chose to spend your time in or around the pools.


From the Tennis Director Michael Marquez
We have a wonderful tennis program here at Avila Bay Athletic Club. At present there are many opportunities for your children to learn to play and to love tennis. We have tiny tot's classes for 4 year olds that introduce the kids to tennis and develop hand eye coordination. Sometimes the kids' favorite part of the class is when they pick up balls or when they are rewarded with an ice-pop for their efforts. Regardless of why the little ones enjoy these classes they are learning to make tennis a part of their lives. Besides tiny tots there is a great Junior Tennis Program that runs continuously all year. There is a session for beginners and one for intermediate students. As the kids progress and develop a stronger skill set they are promoted to advanced junior tennis and finally to advanced Junior Tournament play run by Hugh Bream. The kids are encouraged every step of the way and they make friends with other junior tennis players!
We also have a great program for adults. There are presently 3 Live Ball clinics during the evenings on Monday, Tuesday and Wednesday. Live Ball is a fast paced clinic that does not involve serving. The balls are fed continuously to develop strong reactions, competitive play and strong doubles teamwork. We also have a free clinic for members every Thursday at 2:30, and a drop in clinic on Fridays that is open to all levels from 9:00-10:00am. The clinics are a really fun way to learn new skills, make new friends, and just have a good time.
In addition, we now have three specialized clinics on Saturdays for those of you who are busy during the week. A beginners, an intermediate and an advanced clinic. These clinics are being taught by Dan Cardiff. If you are a beginner and have been hesitant about participating in tennis, the beginner's clinic is a great way to make friends and hone your skills.
If you are interested in private lessons we have amazing pros with pretty remarkable credentials. Just call the tower and our staff will provide you with all necessary information, pricing, etc.
During the summer months and beginning this Friday we have our free weekly mixed doubles tennis social from 5:30-7:00pm. Come and meet your fellow tennis players, have loads of fun and when you're done stay for Happy Hour!
This past weekend we had an amazing tournament here at ABAC! It was the Avila Bay Classic and Vince Dente Memorial. Many of you participated in tournament play, and put out your best efforts. In addition tennis players from all over were watching some of the best tennis we have had on the Central Coast! Thank you to all of our sponsors, to all our participants and to everyone that helped put this together!! Congratulations again to all of those that participated in tournament play, here are the final results:
Vince Dente Memorial
Men's 3.5 Singles Tim Hooks defeated Greg Burk 6-4; 6-0
Men's 4.0 Singles Ryan Stepp defeated Shelly Schleif 6-4; 6-2
Men's 4.5 Singles Darren Haworth defeated Steve Hilty 6-3; 6-4
Women's 3.5 Singles Karen Haselden defeated Christine Noll 3-6;6-1; 6-4.
Women's 4.5 Singles Alison Ferguson defeated Julia McKinzie 3-6; 6-4; 7-5
Men's 3.5 Doubles Jones/Melton defeated Burk/Lowrie 6-1; 6-0
Men's 4.0 Doubles Garibay/Schleif defeated Freeberg/Rodgers 6-4; 6-4
Men's 4.5 Doubles Quest/Quest defeated Coman/Paul 6-3; 6-3
Women's 3.5 Doubles Gray/Nicholson defeated Brewer/Olson 6-2; 6-1
Women's 4.0 Doubles Lopez/Sullivan defeated Blackwell-Schrag/Gallimore 6-3; 6-3
Women's 4.5 Doubles Breytenbach/Breytenbach defeated Coleman/Neil 7-5; 6-3
Mixed 3.5 Doubles Jopes/Porraxxo defeated Wellik/Wellik 6-2; 6-3
Mixed 4.0 Doubles English/George defeated Blackwell-Schrag/Castro 6-4; 3-6; 6-4
Mixed 4.5 Doubles Krishnan/Neil defeated Paul/Fleming 5-7; 6-4; 6-3
Avila Bay Classic
Men's Open Singles Eric Jonson defeated Joshua Ortlip 6-3; 4-6; 6-3
Women's Open Singles Angela Kulikov defeated Zoe Scandalis 6-3; 6-1
Men's Open Doubles Auproux/Pang defeated Lynch/Menichella 6-4; 6-4
Women's Open Doubles Kulikov/scandalis defeated Hubbs/Winterhalter 6-3; 6-4
Mixed Open Doubles Gerst/Stone defeated Huang/Patton Wd (inj)
All results are posted in the tennis tower.
See you on the courts everyone!


On new Saturday tennis clinics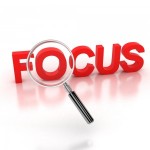 Saturday 9:00-10:00
Brand new class just for beginners. No need to feel threatened by intermediate or experienced players. This class is for players new to tennis, new to the club or players that are unsure of their tennis abilities. You will improve your tennis skills quickly, make new friends and make the most of your tennis membership.
Saturday 11:00-12:00
Intermediate tennis clinic for those unable to take clinics during the week. In this class you will continue to improve your tennis skills. You will get to practice doubles play, improve ground strokes, work on lobs, and generally just enjoy all that tennis has to offer. Great opportunity to meet other tennis players that are available for weekend tennis play.
Saturday 12:00-1:00pm
Advanced tennis clinic for the serious tennis player. Come and practice some competitive tennis, learn how to approach the net, improve different strokes, and just work hard. Meet other advanced players.
On Summer Live Ball.
One and one-half hours of pure adrenalin. Add another dimension to your game and improve your doubles skills.
Monday 6:00-7:30pm Advanced Women's Live Ball.
Tuesday 6:00-7:30pm Intermediate Live Ball. All intermediate players welcome!
Wednesday 6:00-7:30pm Advanced Men's Live Ball.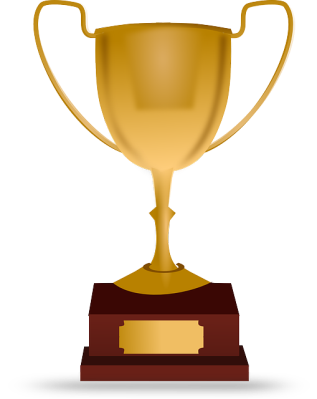 The 36th Annual Avila Bay Junior Tennis Championships sanctioned tournament will be held here on July 7-9. All levels of play will be included from novice to advanced. There will be singles and doubles events, and pairings can be put together with the help of our Tennis Director, Michael Marquez. There will be consolation draws in all singles events for first round loss.
This is an awesome opportunity for all juniors to play with different opponents and work on tournament skills. All juniors are encouraged to participate.
Shirts will be given to all participating juniors and awards to the finalists.
Junior Tennis Tournament - July 7-9
PIZZA PARTY ON SATURDAY!
USTA tournament ID 651765314
Your Weekly Tennis Ticket effective May 1 to June 11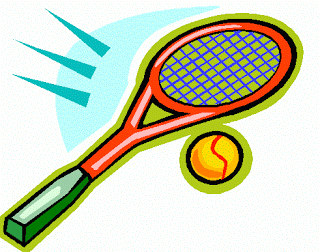 Monday
4:00-5:30 Advanced Junior Clinic $20.00
6:00-7:30 Advanced Women's Live Ball $20.00
Tuesday
3:00-3:30 Tiny Tots New Class $15.00
3:30-4:30 Beginners Junior Clinic $15.00
4:30-5:30 Intermediate Junior Clinic $15.00
6:00-7:30 Intermediate Live Ball $20.00
Wednesday
4:00-6:00 Advanced Juniors Tournament $30.00
6:00-7:30 Advanced Men's Live Ball $20.00
Thursday
9:30-11:30 Adult Clinic Leah Varies
2:30-3:30 All level drop in Clinic Free for members
3:30-4:30 Beginners Junior Clinic $15.00
4:30-5:30 Intermediate Junior Clinic $15.00
Friday
9:00-10:00 All level drop in $10.00
4:00-5:30 Advanced Junior Clinic $20.00
Saturday
9:00-11:00 Fit Tennis $20.00
9:00-10:00 Beginning Tennis Clinic $15.00 New
11:00-12:00 Intermediate Tennis Clinic $15.00 New
12:00-1:00 Advanced Tennis Clinic $15.00 New
Spa News
by Diane DiResto
Happy Father's Day to the men in your life!

Father's Day, as it is known, is celebrated to pay a tribute to all the fathers of the world. While fathers do anything and everything for the betterment of their children, this day allows kids to pay their sincere admiration and respect towards their dad. It lets them express their hidden love and affection they have always felt for their father, which they usually do not reveal, unlike fathers who shower it by fulfilling their needs and demands.

So, on the occasion of Father's Day, The Salon & Spa invites you to purchase a Gift Card for your AMAZING DAD and receive a chance to win a Gift Basket full of treats! Check out the basket in the lobby. Our department offers:

*RELAXING MASSAGE
*DEEP TISSUE MASSAGE
*CHAIR MASSAGE
*MEN'S HAIRCUTS
*GENTLEMEN FACIAL
*GENTLEMEN PEDICURE

If you have any questions, please email Diane at [email protected]


Special Events At The Club
No better way than to start the year off than with a PARTY! The Avila Bay Athletic Club & Spa is the perfect venue for any special occasion! Our mission at the Avila Bay Club & Spa is to ensure your happiness and satisfaction with the planning and implementation of your event. We tailor each and every event to result in a day (or evening) that is enjoyable and stress-free, and one that creates a beautiful lasting memory for yourself, your family, and your friends. You will find our staff to be personable and experienced. Attention to detail and superb service are our specialties. Our skilled and accomplished Oasis Grille team is always eager to please, offering the convenience of on-site catering and a wide variety of delicious menu/banquet choices. The Avila Bay Club & Spa is the ideal site for a memorable celebration!
Questions? Please contact Travis Hawley at 805-595-7600 ext 113 or [email protected]



Kids' Club
Summer is upon us!
School is out and it is time to play. This is the month that Kids' Club stays open all day so come in and enjoy the company of all your friends.
On that note, starting June 12th, the new Kids' Club hours will be as follows:
M - Th 8am - 6:30pm
Fri 8am - 8pm
Sat 8am - 12:30pm
Sun 9am - 12pm
Please remember that the unlimited monthly option is not available during our Summer months, so please speak with Bre if you are interested in partial unlimited for the beginning of June. Even though we are open longer hours, please remember that the kids need a break every two hours, so come grab them for a break to allow them some "fresh air". It is a club policy that is very important as much as the policy of remaining on the premises is.
Thanks so much for helping us with the care and well-being of your children.
Help me welcome Ally to our crew - introduce yourself and your family when you see her! She worked at our sister club in Paso Robles and we are excited to have her join our awesome team.

I would like to send a big congrats to Romy Snyder! She is the newest Kid of the Month.
She is such a great kid that comes in with a smile every time. She is so sweet and we all love when she comes to play in Kids' Club. If you see her around this month, be sure to give her a smile and a congrats!

We look forward to another great Summer. Keep an eye out for all the upcoming activities that are happening in Kids' Club. If you aren't already signed up to receive strictly Kids' Club related emails, please do so at the Kids' Club desk to stay in the loop with everything. Any questions or concerns can be sent to [email protected].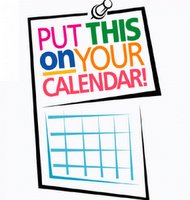 Come join us for the first Parent Night Out of the summer. It is a tradition here to have a luau party for this special occasion. So bring your hula skirts and get ready for a great time. Dinner is taken care of and there will be many games and activities to participate in. We finish the night if with a movie - Lilo & Stitch! This event is open to the public so invite any friends you want to come, even if they are not members of our club. The fun starts at 5:30pm and goes all the way to 8:30pm. Don't miss out on the fun and reserve your spot today! You can sign up at the front desk, in Kids' Club, or email [email protected].