Avila Bay Athletic Club & Spa Kid's Summer Blast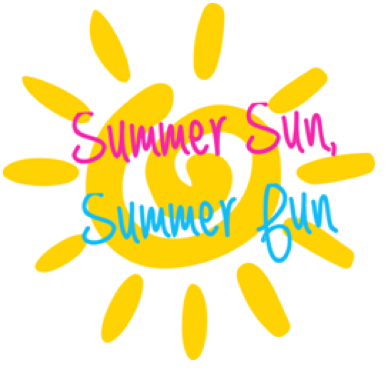 Looking for a fun and safe place for your kids to hang out this summer? Register for ABAC's Kid's Summer Blast! Last year's Summer Blast was one of the best at the club so far, with a great turnout of enthusiastic and fun-loving kids.
ABAC Kids' Summer Blast is an activity based week that will keep your child moving and excited! Each week includes tennis instruction, swim instruction and games, specific art projects, instructional hands on gardening and cooking, educational nature walks, soccer, kids' fitness, Kempo, obstacle courses, and a weekly walk to the Avila Barn. One week sessions run from June 13 until August 5. Summer Blast takes place Monday through Friday from 9 am to 3 pm.
Visit our website or front desk to receive a registration packet! Questions? Contact Travis Hawley at 805-595-7600 ex. 113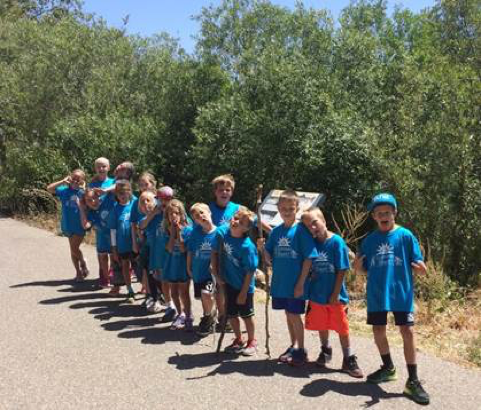 Congratulations to our Newest Member of the Month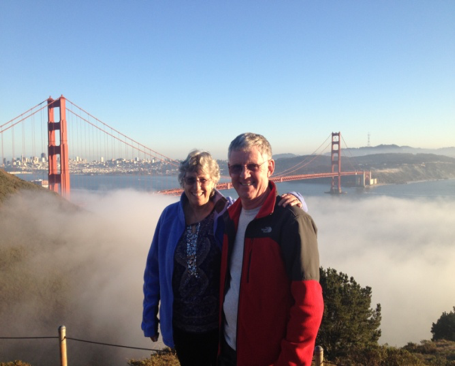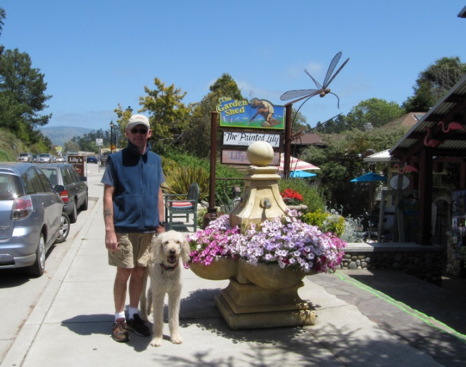 Eamonn Stanley

Congratulations go out to Eamonn Stanley as our latest Member of the Month. Eamonn grew up in Ireland then traveled all around Europe before moving to The US in the 80s. He lived in Los Angeles for thirty years while working for the Chevron Corporation. He and his wife Anya, bought a home in Shell Beach in 2012. Once they retired in 2014, they moved here permanently. They have four children, two boys and two girls and they have five grandchildren - all girls! (Eamonn is still waiting for a boy)
They have made many friends since moving to the Central Coast that they enjoy going out to dinner with and visiting the local wineries. They love going to the Performing Arts Center at Cal Poly and also enjoy the summer concerts at Vina Robles. Eamonn visits ABAC most every day! Mid-day you will find him in the aqua classes which he thoroughly enjoys! Eamonn says, "The group is great and a joy to be around! The instructors Marni, Valerie, and Sue are a blast!" He feels very fortunate to be able to spend his retirement years on the Central Coast and at ABAC. Eamonn, we are glad you found the club and enjoy your company as well!
Congratulations to our Newest Employee of the Month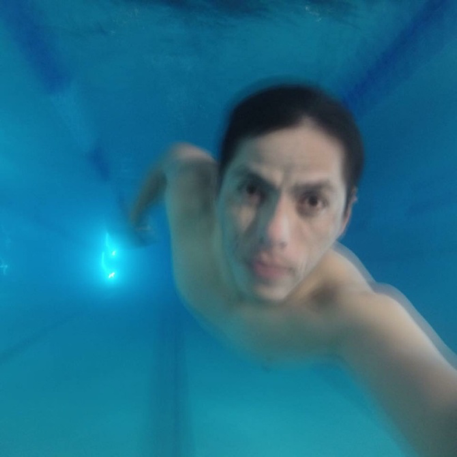 Miguel Salcedo
Please congratulate Miguel Salcedo as our Employee of the Month! This is Miguel's third time winning this award so you can see special Miguel is. He loves the club and the people. He uses the club frequently to workout, swim, play tennis, or visit his friends. When not at the club he practices Muay Thai, an ancient martial arts, and rides his mountain bike. In fact, he rode some trails over in the Santa Cruz Mountains on a recent rare day off. He lives on See Canyon and loves the openness of the land. He has been on the Central Coast for fifteen years and has worked at ABAC for six years and looks forward to the future. In his spare time he loves to draw, as he is an artist at heart. Miguel always stays busy and stays very positive. He says "It's the nice people that keep him here at the club". We say," Miguel, you are one in a million and we hope you are always part of the ABAC team!"
Avila Bay Athletic Club would like to welcome Brian Reigle as our new chef!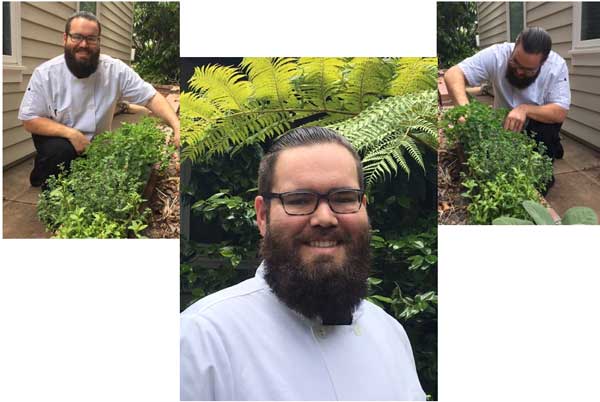 Brian was born in Santa Barbara and raised on the Central Coast. He went to culinary school in Santa Barbara and worked there for a few years before returning to SLO County. He has been in the food industry for thirteen years. He loves spending time with Emma, his fiancée. They were engaged in December of 2015 and they are getting married on 4/29/2017. One of their favorite things to do is take road trips throughout CA. Brian's favorite cuisines are Pacific Rim, Mediterranean, and Coastal. His favorite dish is anything with hummus. Brian's goal for ABAC is to have everything "local and from scratch". He already started an organic herb garden at the club and his next big endeavor is to get a full organic vegetable garden going. Brian, your dishes are delicious and we think you are the nicest guy. We are so glad that you found us and we found you!!!



CONGRATULATIONS ABAC - 1st Place SLO Chamber EXPO Booth!

The show's theme was "Sail to Success"!


Membership News
Refer your friends this summer!
This is the time of year that many of your friends will want to join the club. And, why not? This is the best place to be this summer, and having a friend has its many benefits! Please have them give our membership staff a call for a complimentary tour and visit to the club. This is a great way for them to come and experience the club and get to know all we have to offer! Also, you will receive $50 credit on your account or $5 credit each month when they join the club! For more information contact Amy, Travis or Kelsey in membership: 805-595-7600 Ext: 105.
5 Benefits of working out with a buddy:
Fewer skipped workouts
Scheduling a gym session with a friend helps hold you accountable for getting your workout in. Meeting someone at the gym not only motivates you to show up, but to work hard as well.
Push yourself further
Exercising with another person pushes you to do your workout and do it to the best of your ability. Another bonus – if you work out with a friend who is stronger or faster than you, you'll be more likely to test your own limits.
Try new exercises
Hitting the gym with a friend is the perfect time to try a new exercise such as strength training or lifting heavier weights. When trying something new, your friend will provide a confidence boost and can also serve as a spotter if you need one.
Work out longer
Time flies when you're having fun… or at least when you are distracted. Having someone to chat with between sets let's you focus on something other than just your workout making the time go by faster.
Recover together
There's nothing worse than undoing all your hard work at the gym with unhealthy foods. A friend who's worked up a sweat with you is likely to want to join you for a healthy post-exercise meal or snack.
Summer Guest Reminders
Please remember that your free guest passes cannot be used in June, July, or August. We had an enormous amount of complaints about the number of guests using the club last summer and are trying hard to prevent that again. As always, non-members under 18 need to have a waiver signed by their parent in order to use the club. There are no exceptions to this policy. Even a grandparent cannot sign on behalf of kids under 18. There is an online waiver available from our website which makes it a lot easier for parents to sign. They can even do it from their smart phone! Thank you for your help with this.



Avila Bay Classic /Vince Dente Memorial Tennis Tournament
May 27-30, 2016 ~ Avila Bay Athletic Club & SpaOver 200 participants in Avila Bay Athletic Club Tennis Tournament!!
This year 207 total entrants from the Central Coast, throughout the state, and around the Nation participated at the Avila Bay Club, Cal Poly, and AGHS in Open and USTA level tennis events. Included in this Annual event was a return appearance by local phenom Andre Dome , a Cal Poly standout and All-American!! Andre and partner Andy Gerst, also a Cal Poly Men's Tennis Alum, battled it out in the finals eventually falling to Miles Seemann and Ethan Eshmade, both from UCSB 4-6, 6-1, 6-3. In the men's Open, ATP player Joel Kielbowicz dominated the field by winning all matches in two sets beating Nathan Eshmade of UCSB in the finals.

The Women's Open featured WTA players and sisters Megan and Morgan McCray. Megan, who recently beat USA Pro Player Taylor Townsend, defeated Melissa Baker, also of UCSB in the finals 6-2, 6-3. Megan and Morgan teamed up to battle the finals with our very own Cal Poly Women's coaches Katharina Winterhalter and Cameron Hubbs. What an exciting match that was!!! The McCrays came out on top in a 3-set nail biter 6-7, 7-5, 6-2. Local sponsors provided prize money equaling $5500 for all Open Events!! The finals were exciting and fast paced and added to the extremely high level of tennis for the weekend! Results of the SANTIONED OPEN EVENTS are as follows: (Club Members are Bolded)

Men's Open Singles Joel Kielbowicz def Nathan Eshmade 7-5, 6-4

Women's Open Singles Megan McCray def Melissa Baker 6-2, 6-3

Men's Open Doubles Nathan Eshmade/Miles Seemann
def Andre Dome/Andy Gerst 4-6, 6-1, 6-3

Women's Open Doubles Megan McCray/Morgan McCray
def Cameron Hubbs/Katharina Winterhalter 6-2, 7-6

Mixed Open Doubles Melissa Baker/Miles Seemann
def Colby Grey/Cameron Hubbs 7-6, 6-2

A players BBQ, featuring live music from our very own yoga Instructor Richard Manuputy, was provided for players on Saturday night to add to the fun and exciting atmosphere. All players were given a "SWAG BAG" of goodies with items including Tennis Warehouse gift cards, Straight Down shirts, Quest bars, energy drinks, dinner tickets and writing pads from Sponsors! Champions and Finalists of every event were also awarded bottles of True Myth wine from the Edna Valley Paragon Vineyards. Balls for all matches were provided by Wilson Sports.

A HUGE THANKS goes to our primary sponsor TENNIS WAREHOUSE as well as valued co-sponsors STRAIGHT DOWN, Hal Sweasey REMAX, Wilson Sports, Pacific Beverage, Toyota & Honda of Santa Maria, Nancy Allison-Taylor Hoving Realty Group, Niven Family Vineyards-True Myth, and Eric Kimmel-Atlas Realty!!!!! This certainly would not be the quality tournament it is without the support of these AWESOME SPONSORS!!

We also had a fantastic showing of local players and CLUB PLAYERS this year in NTRP events ranging from 3.0-4.5 levels, with many of our locals winning their events!! This year also held some of the largest draws in recent history!! The results of the NON-SANTIONED NTRP EVENTS are as follows: (Club Members are Bolded)

Junior Boys 18's Andrew Arcangel def Sam Ashbrook 6-3, 6-0

Junior Girls 18's Mili Proft def Josceline Ramirez 6-3, 6-1

Men's 3.5 (B) Singles Chip Stickerod def George Godde 6-0, def

Men's 4.0 (A-) Singles Satish Raj def Evan Redman 6-3, 6-1

Men's 4.5 (A) Singles Daryl Okada def Jason Whittington 6-0, 6-1

Women's 3.0 (C) Singles Karen Haselden def Claire Lee 6-1, 6-0

Women's 4.0 (A-) Singles Amy Kueffler def Leslie Kaplan 6-1, 3-6, 6-2

Men's 4.0 (A-) Doubles Domenico Tato/August Munster
def Logan Budd/Evan Redman 6-3, 6-2

Men's 4.5 (A) Doubles Nick Carless/Clay Schroeder
def Mike Rowley/Mark Scribner 7-6, 7-6

Women's 3.5 (B) Doubles Jackie Horst/Cheryl Brooks
def Tonya Norman/Janice Berry 7-5, 3-6, 6-4

Women's 4.0 (A-) Doubles Teri Sullivan/Patty Lopez
def Janet Coleman/Lisa Fitzgerald 6-1, 6-3

Mixed 3.5 (B) Doubles Siri Rochin/Mark Rochin def Nicole Nicholson/Tom Stainner 6-3, 6-3

Mixed 4.0 (A-) Doubles Frank Castro/Debra Blackwell-Schrag
def Joe Sparks/Nancy Wagner 6-3, 6-2

Mixed 4.5 (A) Doubles Mike Marquez/Julia McKinzie
def Mark Scribner/Jenny Phelps 4-6, 6-4, 7-6 (5)

THANKS ALSO to all of the support staff at Avila Bay Athletic Club & Spa including café, custodial, front desk, and management for such fabulous teamwork!!! The tournament ran very smoothly and we are very grateful for the team effort! And lastly, THANKS to all of you who participated in the tournament and also to all of our spectators that came to watch and truly enjoy the Memorial Day Weekend here in Avila. This one will go down in history as one of the BEST!!!!

Congratulations to all FINALISTS and CHAMPIONS!!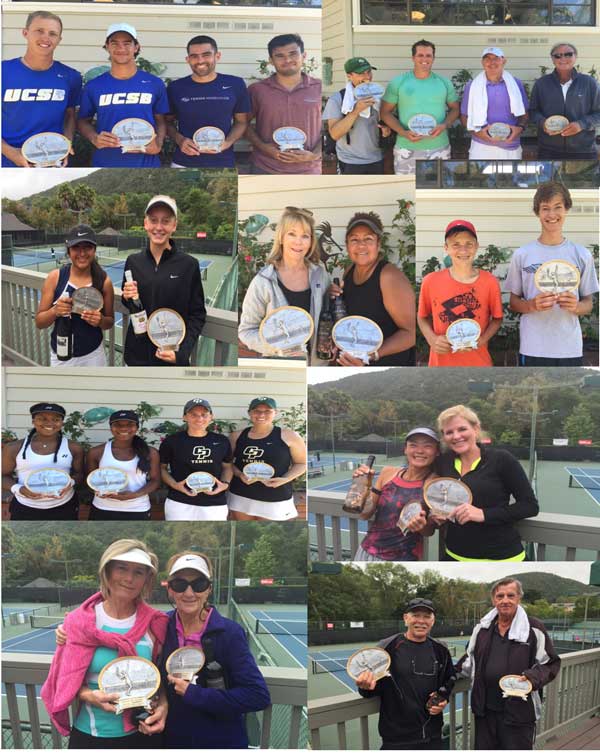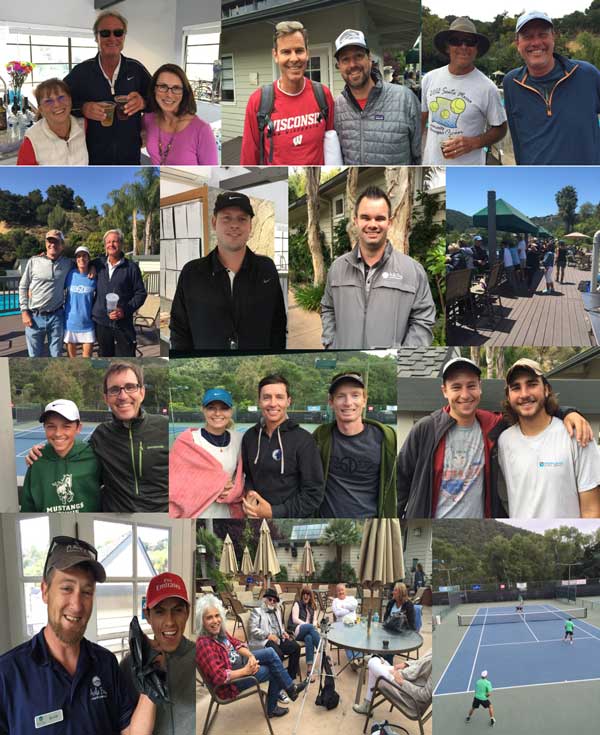 Fitness Department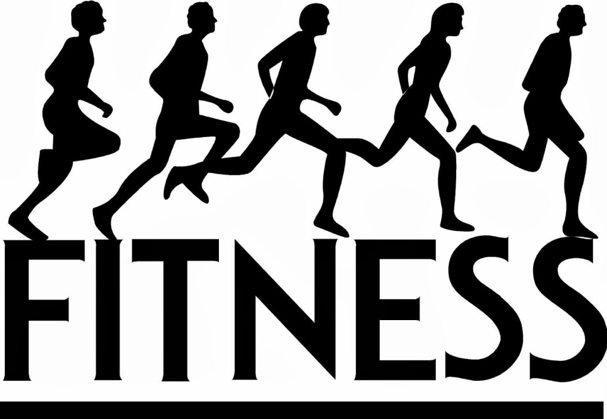 NO June Gloom at our club!
Pilates and Small Group Training Specials!

Come join the fun and save money the whole month of June!!

Have you ever wanted to find out what Pilates is? What a reformer is and what the benefits of Pilates training can do? How about TRX and Functional Training? We offer a variety of classes that highlight High Intensity Interval Training (HIIT), TRX, Incline FIT® Rapid FIT®, Senior Training 50 and 30 minute sessions!

Try out a class and get your body moving to play outside all summer long!
Never participated in a Reformer or Small Group Training before?
Schedule your first session with [email protected] on us!

June 1-June 30 We are offering a discount on 10 Sessions. Regular price is $225 for members now $195.00. Non-member training is available too! 30 minutes Session Specials receive 10% or 1 free session!


Aquatics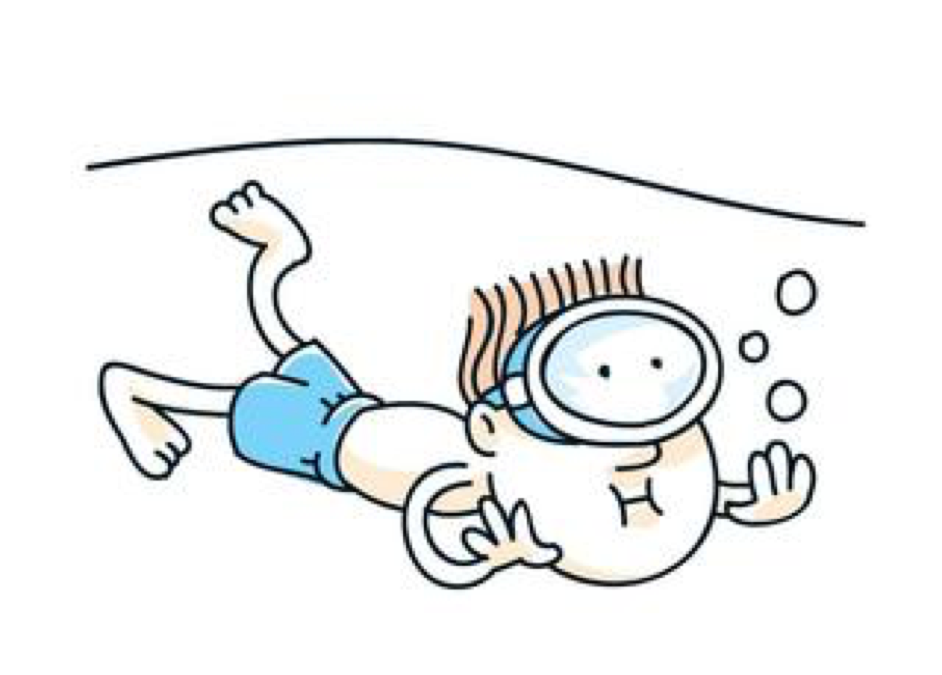 Greetings from the Aquatics Department!
Summer is just about in full swing and the pools are filling up.
As always, lifeguards do not replace the watchful eyes of parents. We expect all parents to be DIRECTLY SUPERVISING their children under 14 years of age.
The guards will be enforcing the rules posted, and it's good to review these from time to time. Please, only small sponge balls are allowed in the pools. There is also a mandatory 10 minute break at the top of every hour while a guard is on duty. This is ensure that swimmers under 12 years of age get rest, sunscreen, and take a potty break. This helps us all have an enjoyable time at the pool. We look forward to another great summer and seeing you all out enjoying the water.
Special Events at the club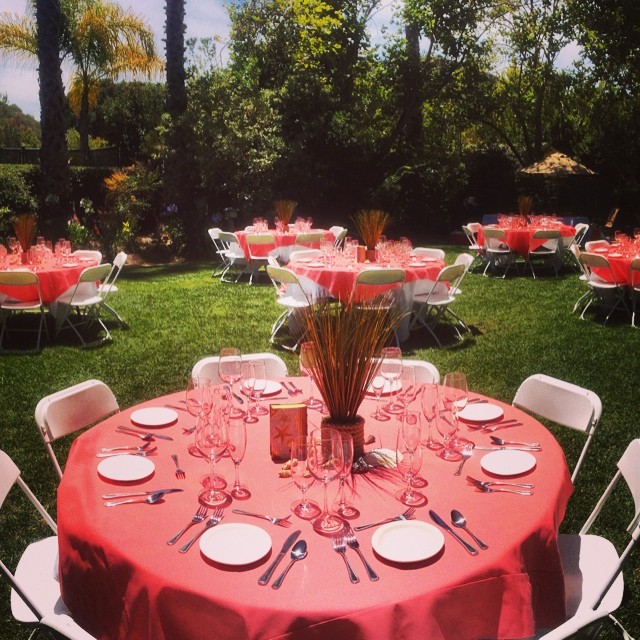 Summer is here and that means it's PARTY TIME!
The Avila Bay Athletic Club & Spa is the perfect venue for any special occasion! Our mission at the Avila Bay Club & Spa is to ensure your happiness and satisfaction with the planning and implementation of your event. We tailor each and every event to result in a day (or evening) that is enjoyable and stress-free, and one that creates a beautiful lasting memory for yourself, your family, and your friends. You will find our staff to be personable and experienced. Attention to detail and superb service are our specialties. Our skilled and accomplished Oasis Grille team is always eager to please, offering the convenience of on-site catering and a wide variety of delicious menu/banquet choices. The Avila Bay Club & Spa is the ideal site for a memorable celebration! Questions?
Please contact Travis Hawley at 805-595-7600 ext 113 or [email protected]
Kids' Club
Summer is upon us. School is out and it is time to play. This is the month that Kids' Club
stays open all day so come in and enjoy the company of all your friends. On that note,
starting June 13th, the new Kids' Club hours will be as follows:

M-W 8:30a - 6:30p
T-Th 8a - 6:30p
Fri 8:30a - 8p
Sat 8a - 12:30p
Sun 9a - 12p

Please remember that the unlimited monthly option is not available during our Summer months, so please speak with Bre if you are interested in partial unlimited for the beginning of June.

Even though we are open longer hours, please remember that the kids need a break every two hours, so come grab them for a break to allow them some "fresh air". It is a club policy that is very important as much as the policy of remaining on the premises is.
Thanks so much for helping us with the care and well-being of your children.

Help me welcome Tricia and Danielle - introduce yourself and your family when you see these new faces! They are great and we are excited to have them join our awesome team.


Congratulations to the Newest Kid of the Month
Juliet Petit

I would like to send a big congrats to Juliet Petit! She is the newest Kid of the Month. Juliet is such a great kid that loves to do "dot-da-dot" and has some pretty great dance moves as well. She is so sweet and we all love when she comes to play with us in Kids' Club. If you see her around this month, be sure to give her a smile and a congrats!

We look forward to another great Summer. Keep an eye out for all the upcoming activities that are happening in Kids' Club. If you aren't already signed up to receive strictly Kids' Club related emails, please do so at the Kids' Club desk to stay in the loop with everything.
Any questions or concerns can be sent to [email protected].