ABAC Kids' Summer Blast Programs!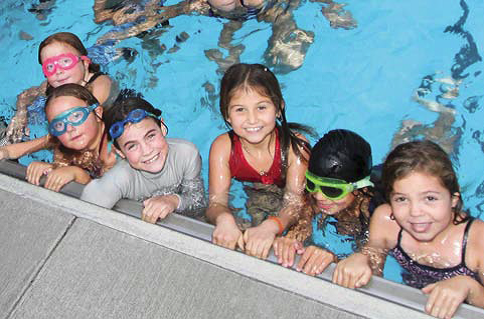 Looking for a fun and safe place for your kids to hang out this summer? Register for ABAC's Kid's Summer Blast!
ABAC Kids' Summer Blast is an activity based week that will keep your child moving and excited! Each week includes tennis instruction, swim instruction and games, specific art projects, instructional hands on gardening and cooking, educational nature walks, soccer, kids' fitness, Kempo, obstacle courses, and a weekly walk to the Avila Barn. One week sessions run from June 15 until August 7. The camp takes place Monday through Friday from 9 am to 3 pm. $225 Member / $255 Non-Member
Visit our website, or check with the front desk, to register! Contact Travis Hawley at 805-595-7600 ex. 113 with any questions.


2015 Friday Happy Hour

Band Schedule
May 22 - August 28 ● 6-8 p.m.
Please note – No Happy Hour July 24, Aug 7, or Aug 21
August 7 is BBQ & Bingo, tickets on sale in July
Let the party begin! Great music, featured wineries, food and beverages available for purchase. No guest fees (does NOT include use of the club by non-members).


Congratulations to the Weir family on being our Members of the Month!
I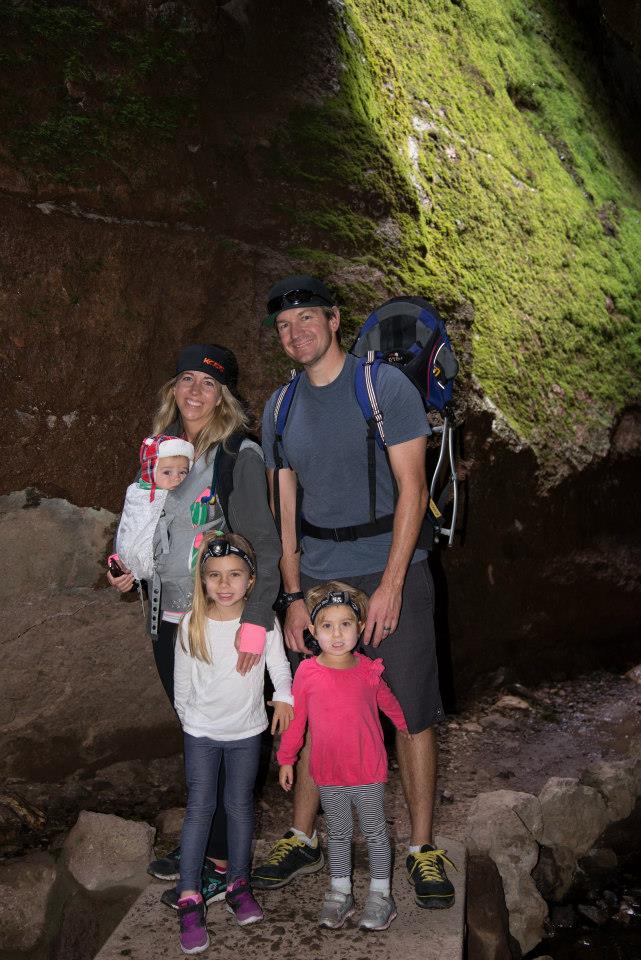 n their words: "We both graduated from Cal Poly in 2001 and each moved to Southern California. In 2006 we decided that the Central Coast was where we wanted to start and raise our family so we moved back in August and got married at Lake Nacimiento. We will be celebrating our 9th wedding anniversary this September. Amanda is a women's health nurse practitioner and is currently taking a break from work after having our third child, Fletcher. Casey is a reactor operator at Diablo Canyon Power Plant. We have two beautiful daughters Peyton (5 yrs.) and Clare (3 yrs.) who love the club pool and Kempo and beg to come every single day. We are so thankful to have a place that is safe and comfortable for our children to learn to swim and grow. The entire staff treats our kids so great that they feel like the club is a second home to them. Casey's favorite part of the club is the lap pool while Amanda enjoys the classes (Power!). We also enjoy surfing, camping, spending time on our boat at the lake, and mountain biking all of the beautiful trails on the Central Coast (Amanda just got a new bike for Mothers Day, hooray!). We hope our kids will be able to join us mountain biking soon. Peyton just mastered the bike with no training wheels :)."
Congratulations Weir family. ABAC is honored to have such a wonderful family as a part of the club. Thank you!
Congratulations to Megan Beach as our newest Employee of the Month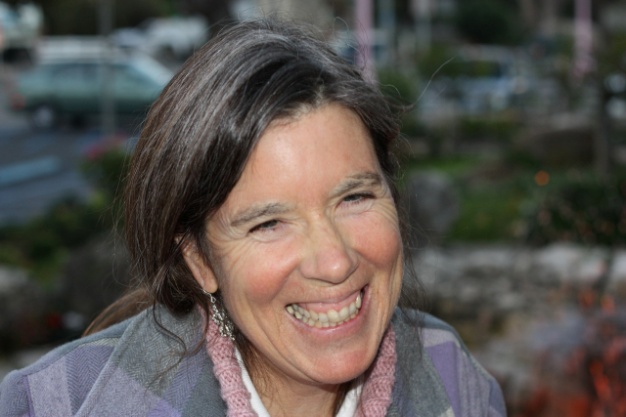 Megan grew up in Seattle and in fact worked for the Seattle Mariners Baseball team in accounting. After working for the Mariners she then became the assistant general manager for a minor league baseball team. As the team was dissolving she then retrained as a holistic health practitioner and worked in nutrition, yoga, and massage. She eventually followed her parents to the Central Coast to become their caregiver. That was in 1999 and she interviewed with ABAC and got the position before she even had a place to live, and has worked here ever since. Megan is our 3rd longest employed employee here at the club! She loves to hike, swim, and cook in her time away from the club. She also works part-time as a caregiver. Megan is honored and proud to be recognized by her co-workers for this award. In closing she would like to challenge you to try to figure out who the other employees are that have been here longer than her. We think Megan is a true gem. Stop by the front desk to schedule a massage with Megan anytime!


From our Membership department….
Yes, it is summertime! YOU are so smart to have joined the Avila Bay Athletic Club & Spa, because you have your very own club to enjoy every day, in your own backyard! This is your place to play and stay local. No hassle at the airport, train stations, or sitting in a car for the long drive. Enjoy the nice weather in Avila and swim, play tennis, take classes, come to Friday Happy Hours, or just sit and read a book in the shade of a palm tree. Don't forget to tell your friends about this magical place. Have them give a call to our membership staff for a free tour and day pass to come and try it out. When they join the club in June, you will receive $50 on your account, or $5 each month as long as both of you are active members. Then you can enjoy the club together, with your friends and family. For more information contact: Amy or Emily in membership. 805-595-7600 Ext: 105.
From the Tennis Tower…
Avila Bay Classic /Vince Dente Memorial Tennis Tournament
May 22-25, 2015 ~ Avila Bay Athletic Club & Spa
DOME WINS AVILA BAY CLASSIC in front of HOME CROWD!!
This year's event was BY FAR the deepest in tournament history with prize money equaling $5,500 for Open Events!! Andre Dome, our own HOMEBOY and former Cal Poly All American, won the Open Division, defeating his doubles partner and the No. 1 seed for the tournament, Finn Tearney. The Men's Open No. 1 seed, and former Pepperdine All American, Finn Tearney, is currently ranked in the 600s on the ATP Tour. Andre was the No. 2 seed and is currently ranked No. 720 ATP and won his first Pro Title in Thailand last month! Our amazing Champions from 2014, Kalman Boyd, and 2013, Noah Newman, come in at No. 4 and No. 5 seeds along with top players from Cal Poly, UCSB, Pepperdine and more. The tennis was world class and drew the largest crowd in Avila Bay tournament history!
The Women's Open also contained top class athletes. Katsiaryna Zheltova, former Sacramento State All American and a WTA Tour-ranked player, was our top seed, closely followed by former Cal Poly No. 1, Brittany Blalock, who during her stellar career defeated No. 1 players from USC, UCLA, and Stanford as well as the nation's No. 1 doubles team TWICE! Multi-Dente Champion and former All American and tour player, Tracy Currie, and local junior standout, Sophia Whittle (bound for Gonzaga on scholarship), displayed athleticism and prowess in pushing the top seeds hard in the semi-finals. Zheltova prevailed over Blalock in the finals in a high level battle of power and precision!! The women's finals were exciting and fast paced and added to the extremely high level of tennis for the weekend.
Over 200 total entrants from the Central Coast, throughout the state, and around the world participated at the Avila Bay Club, Cal Poly, and AGHS in Open and USTA level events. A players BBQ and live music was provided for players on Saturday night to add to the fun and exciting atmosphere. All players were given a "SWAG BAG" of goodies with items from Sponsors. A HUGE THANKS goes to our primary sponsor TENNIS WAREHOUSE as well as valued co-sponsors Straight Down, Hal Sweasey REMAX, Wilson Sports, Pacific Beverage, Toyota & Honda of Santa Maria, Nancy Allison of Keller Williams, Niven Family Vineyards, and Spencer McKenzie's!!!!! This certainly would not be the quality tournament it is without the support of these AWESOME SPONSORS!!
THANKS also to all of the support staff at Avila Bay Athletic Club & Spa including café, custodial, front desk, and management, for such fabulous teamwork!!! This was the smoothest run tournament that any of us can recall! And lastly, THANKS to all of you who participated in the tournament and also to all of our spectators that came to watch and truly enjoy the Memorial Day Weekend here in Avila. This one will go down in history as one of the BEST!!!!
Results from the tournament:

Men's Open Singles - Andre Dome def. Finn Tearney 6-3, 7-5
Women's Open Singles - Katsiaryna Zheltova def. Brittany Blalock 6-2, 6-3
Men's A (4.5) Singles - Hal Sweasey def. Eddy Rodriguez 6-2, 2-6, 6-0
Women's A (4.5) Singles - Julia McKinzie def. Maddie Ferreros 7-5, 6-1
Men's A- (4.0) Singles - Clay Schroeder def. Jaime Garibay 7-6, 6-3
Men's B (3.5) Singles - Tamio Yamaguchi def. George Godde 6-3, 6-3
Women's B (3.5) Singles - Tatiana Vine def. Helen Sipsas 6-2, 6-2
Men's 50's Singles - Dave Carte def. Jason Whittington 4-6, 6-3, 6-4
Men's 65's Singles - Bill Wesnousky VS Pete Espinoza TBA
Junior Boys 18U Singles - Colby Grey def. Chase Currie 6-2, 6-1
Junior Girls 14U Singles - Nicoline Breytenback def. Presley Dunkle 6-1, 6-2


Men's Open Doubles Andre Dome/Finn Tearney def.
Andrew Rimington/Miles Seemann 6-2, 6-2
Men's A (4.5) Doubles Hal Sweasey/Miguel Phelps def.
Paul Fiala/Steve Hilty 6-4,6-1
Women's A (4.5) Doubles Jenny Phelps/Nancy Allison def
Cindy Vormbaum/Shelly Stanwyck 7-6(4), 6-4
Men's A- (4.0) Doubles Colby Grey/Bill English def.
Frank Castro/Dan Coman 7-5, 6-3
Women's A- (4.0) Doubles Anji Perry/Terry Wilson def.
Kim Castro/Julie Porrazzo 6-3,6-1
Men's B (3.5) Doubles Ed Currie/Chase Currie def
Tony Ferguson/Barry Rothstein 6-0, 6-1
Women's B (3.5) Doubles Helen Sipsas/Trish O'Brien (RR) 2-0
Jan Berdar/Emily Dobbe (RR) 1-1
Mixed Open Doubles Katsiaryna Zheltova/Xavier Smith def.
Brittany Blalock/Marco Commuzo 6-2, 6-4
Mixed A (4.5) Doubles Miguel & Jenny Phelps def.
Hennie & Najore Breytenbach 6-3,6-4
Mixed A- (4.0) Doubles Tony & Alison Ferguson def.
Gordon Ewing/Teri Sullivan 6-1,7-5
Mixed B (3.5) Doubles Steven Thomas/Trish Wilson def.
Jason Heiden/Kendra Mass 6-2, 6-7(5), 7-5

Congratulations to all FINALISTS and CHAMPIONS!!
*Club members bolded.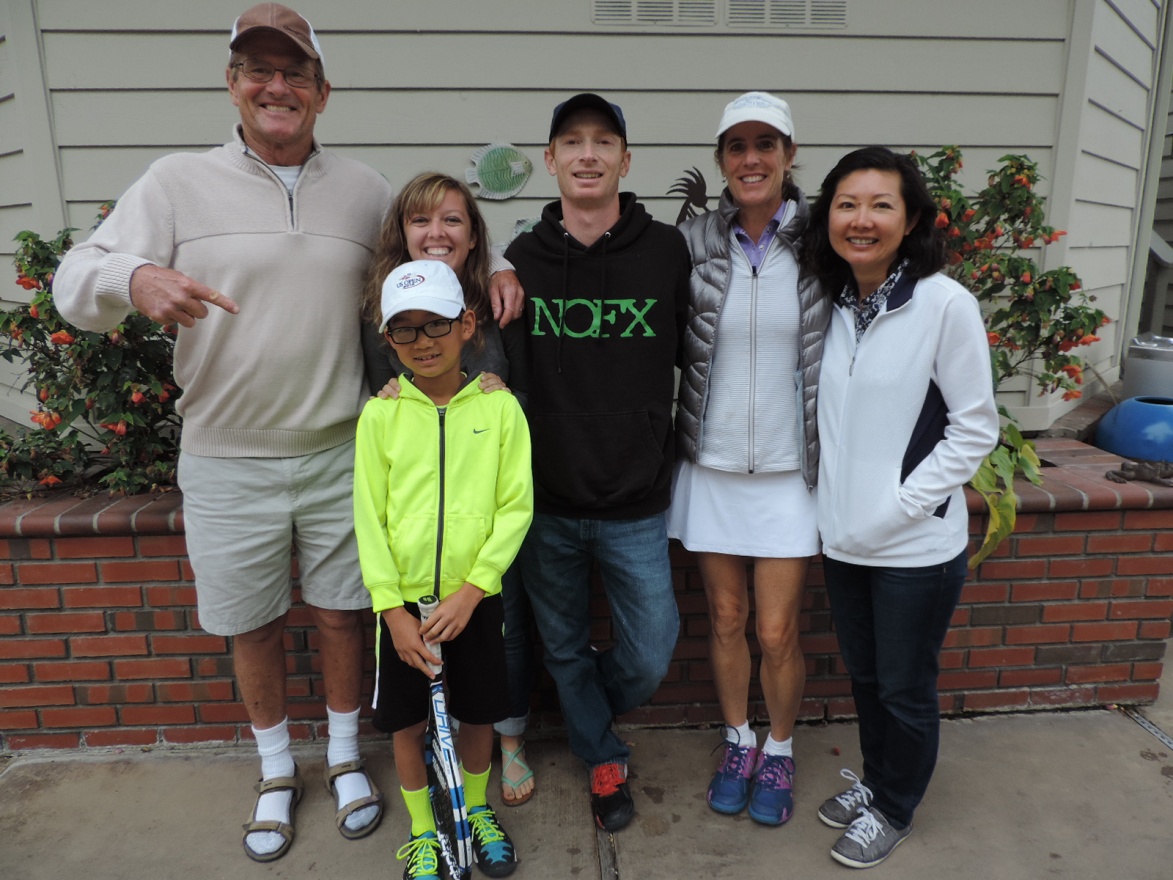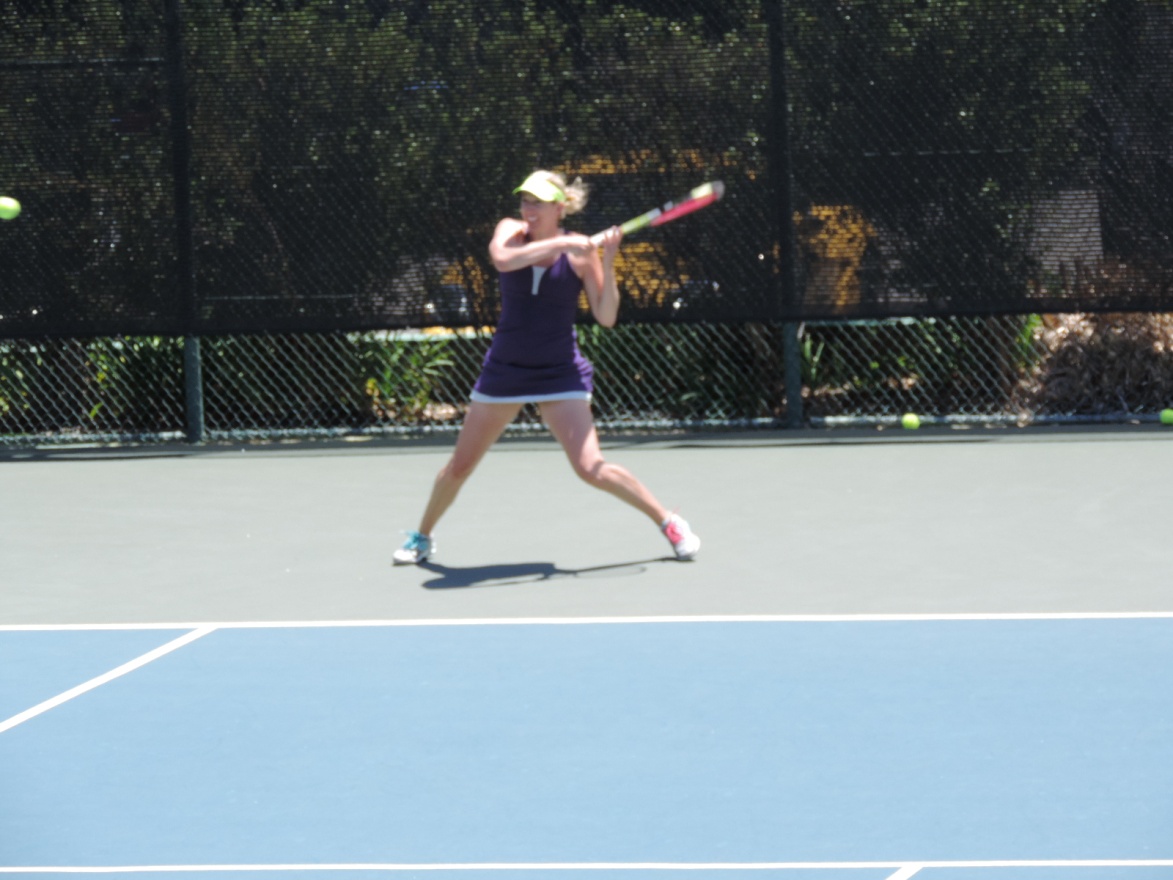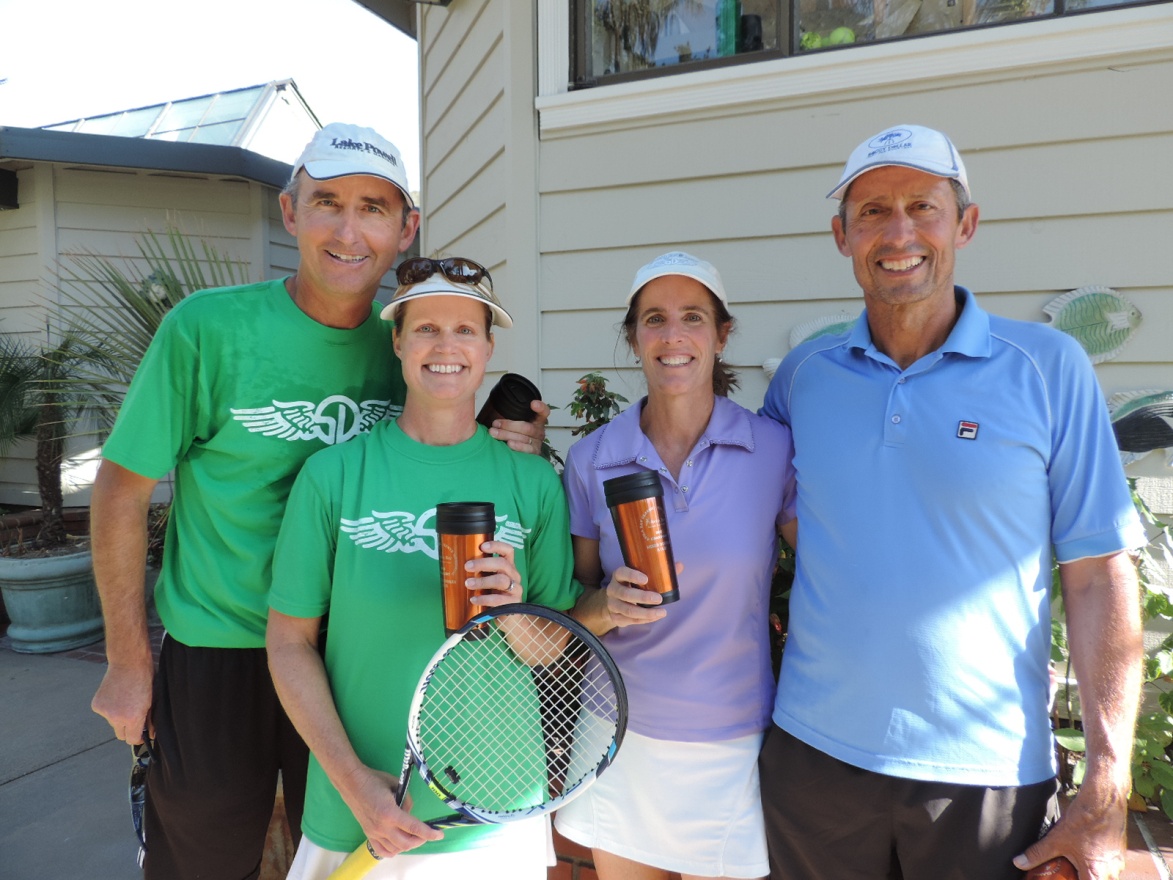 3rd Annual SLO Spring Classic Junior Tennis Tournament Results!
May 2 & 3, 2015

Boys Novice Single: Cohen Calberg
Boys Novice Consolation: Turner Loughead
Boys Junior Satellite Singles: Toby Clark
Boys Junior Satellite Consolation: Stewart Tregenza
Girls Novice Singles: Shianne Gooley
Girls Novice Consolation: Nina Rightmyer
Girls Junior Satellite Singles: Amberly Clark
Girls Junior Satellite Singles Consolation: Lauren Lafaille
Junior Satellite Mixed Doubles: William Tregenza and Ethan Wolf
Junior Satellite Mixed Doubles Consolation: Toby and Amberly Clark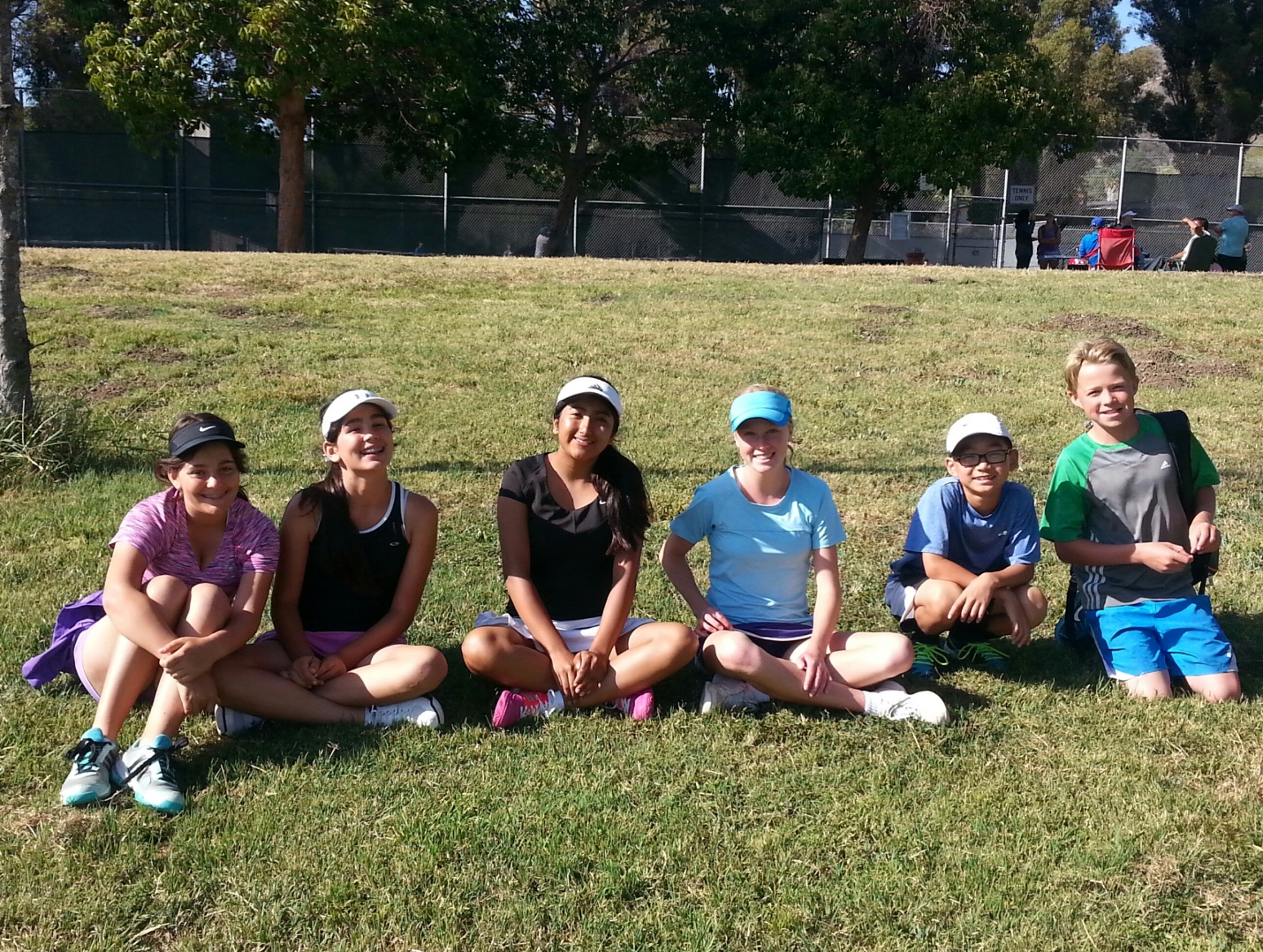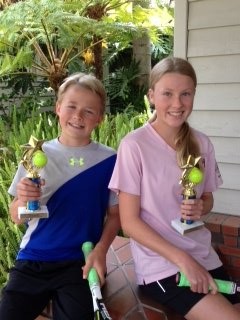 From our Events Director…..
Special Events at the club: Special Events @ the club- Summer is near and that means it's PARTY TIME! The Avila Bay Athletic Club & Spa is the perfect venue for any special occasion! Our mission at the Avila Bay Club & Spa is to ensure your happiness and satisfaction with the planning and implementation of your event. We tailor each and every event to result in a day (or evening) that is enjoyable and stress-free, and one that creates a beautiful lasting memory for yourself, your family, and your friends. You will find our staff to be personable and experienced. Attention to detail and superb service are our specialties. Our skilled and accomplished Oasis Grille team is always eager to please, offering the convenience of on-site catering and a wide variety of delicious menu/banquet choices. The Avila Bay Club & Spa is the ideal site for a memorable celebration! Questions? Please contact Travis Hawley at 805-595-7600 ext 113 or [email protected]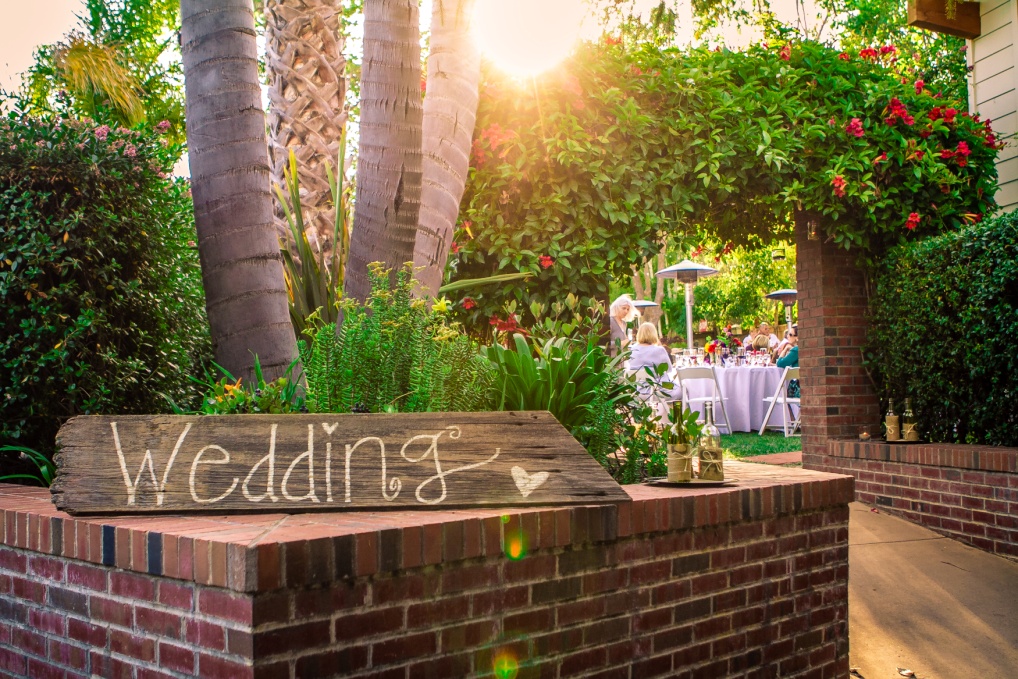 Just a few reminders as summer approaches…
We get very busy in the summer months and would appreciate if all members would greet their guests at the door and provide the front desk with passes at the time of the guest's arrival.
Let's try and be careful in the parking lot. When school gets out there are going to be lots of children running around so we encourage everyone to please drive slowly and safely in the parking lot. It would also be a great help if everyone would park in our large side parking lot, and to avoid the spots right in front of the Avila Village Inn. Those spots are meant for guests of the hotel and we don't want anyone to get towed!

Please remember that children under 14 need to be DIRECTLY SUPERVISED by their parent. ESPECIALLY when they are swimming. We want to make sure everyone is staying safe and under control.

Some of you may have noticed our new policy about towels. We will be encouraging each member only to one towel to help us conserve water during this drought. We appreciate your efforts to help us reach of conservation goal! Thanks to those already participating in our yearly Bring Your Own Towel Drawing.

Bring your own towels and be entered to win guest passes, logo gear, and grille coupons! Plus..there is one Grand Prize drawing for one month of free dues!! Ask for a ticket at the front desk.


From The Fitness Department…
No more June Gloom when you have 50 classes EVERY week to clear the fog!

Tai Chi is back! 2 times a week! First class is 12:00pm, Tuesday June 16th . Please welcome instructor Dr. Kathryn Phelan. With over a decade of teaching and research experience this Tai Chi program uses flowing movements to increase muscular strength and protect joints. Good for those with arthritis and anyone wishing for more flexibility. Class includes warm-up exercises and movement sequences in an innovative teaching format that helps facilitate safe learning. Tai Chi may be performed in a chair or walker. Thanks to Jan Dungan for the referral!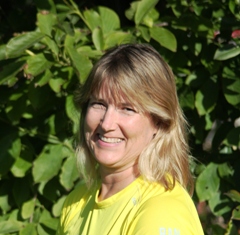 Dr. Kathryn Phelan

New! A program that we offered as a trial last month had an overwhelming response to "put it on the schedule," so we did! To compliment our Tuesday morning programming, we now offer a cardio/core opportunity called "The BEAT"! Thursdays at 8:30 beginning June 18th.
Instructor and choreographer, Kristin Alexander has been teaching group fitness in the area for 13 years and will rock you through this fun workout:
The BEAT! A unique, low impact, high energy, music based fitness class! Drumsticks are used to encourage proper form and to have fun feeling the BEAT. Based on the strength and stability of Pilates we focus on a whole body workout while concentrating on abs, legs and glutes. Bring your energy and be prepared to have a great time!


From the Spa…

Get your feet ready for sandal season with a relaxing pedicure for only $40 or a mini pedicure for $30 for people on the go!
To schedule your appointment: contact the front desk at 595-7600 ex 100, download and login to the MindBody Connect app and do it from your phone, or use the link from the spa department page on our website.
From Kids Clubs….
Summer is upon us. School is out and it is time to play. This is the first month that Kids' Club stays open all day so come in and enjoy the company of all your friends. On that note, starting June 15th, the new Kids' Club hours will be as follows:
M - Th 8:30a - 6:30p
Fri 8:30a - 8p
Sat 8a - 12:30p
Sun 9a - 12p
Please remember that the unlimited monthly option is not available during our Summer months, so please speak with Bre if you are interested in partial unlimited for the beginning of June.
Even though we are open longer hours, please remember that the kids need a break every two hours, so come grab them for a break to allow them some "fresh air". It is a club policy that is very important as much as the policy of remaining on the premises is. Thanks so much for helping us with the care and well-being of your children.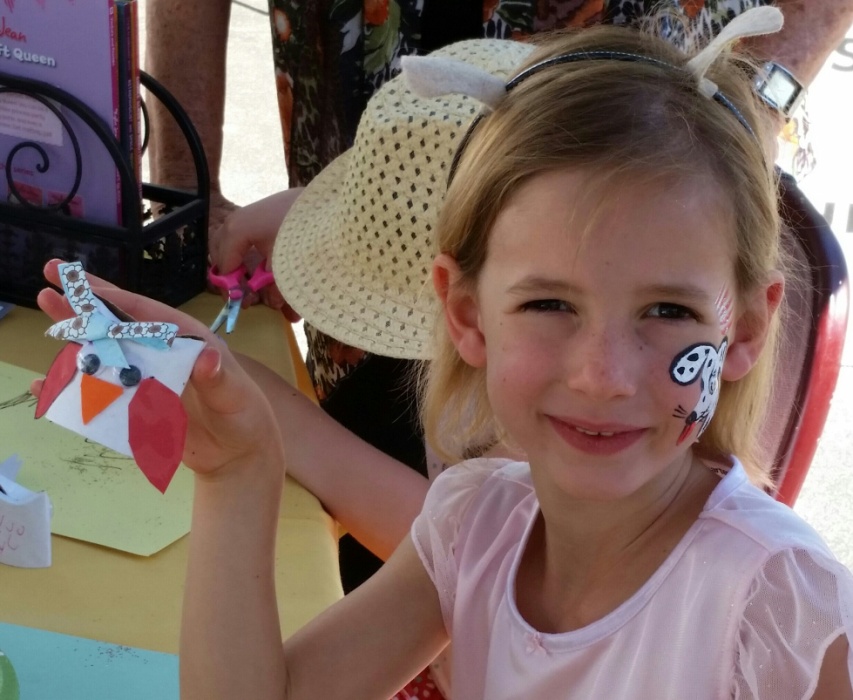 I'm sure you have noticed that we have said goodbye to Carly, Faith, and Tarryn but we have welcomed Maria and Stephanie. If you have not yet met them, please do. They are great and we are excited to have them join our awesome team.
I would like to send a big congrats to Zoe Buckner! She is the newest Kid of the Month. She is such a great kid that loves to pretend play, sing, and dance with all her friends. She is so sweet and we all love when she comes to play with us in Kids' Club. If you see her around this month, be sure to give her a smile and a congrats!
This month, we will be doing our annual book exchange. Kid's Club will have the entire library of books out June 5-7. How it works: Bring some books from home that you are no longer as interesting to you and trade them for ours. It's a great opportunity to refresh your library while helping us do the same. Books are important and we want to keep the kids excited about reading so be sure to mark your calendar.
We look forward to another great Summer. Keep an eye out for all the upcoming activities that are happening in Kids' Club. If you aren't already signed up to receive strictly Kids' Club related emails, please do so at the Kids' Club desk to stay in the loop with everything. Any questions or concerns can be sent to
[email protected]
.