Cancer Well-fit Annual Fundraiser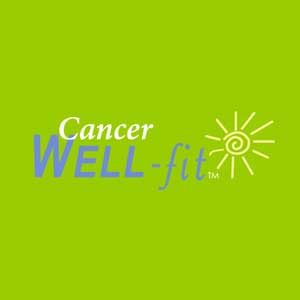 Friday, July 19
(During Happy Hour)
6-8 pm
The gift basket raffle and silent auction takes place in the club's lobby, the entire week before July 19!

The club is celebrating 12 years of hosting the non-profit program, Cancer Well-fit! We invite all of you to the celebration!

We are especially grateful to our faithful sponsor, The Avila Beach Community Foundation , for its ongoing support and matching grant program. Our alliance with ABCF makes it possible for more people diagnosed with cancer to experience a personalized exercise and wellness program during their recovery. Thank you Avila Beach Community Foundation for every dollar you donate! This year, Cancer Well-fit will receive up to $4,000 in matching funds from ABCF, so we're hoping to raise at least that much from the raffle sales of our 12 beautiful baskets full of goodies, as well as some special silent auction items. Raffle tickets are $5 each.
Come be part … dine, dance, drink and help us bring awareness and funding for Cancer Well-fit, July 19 on our patio!Cheers,The Cancer Well-fit Team
Spa News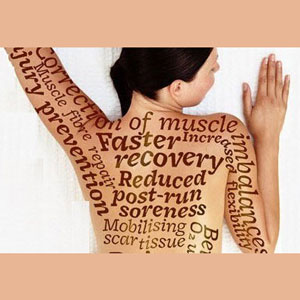 Did you know? The Avila Bay Athletic Club & Spa offers Sports Massage (in addition to many other styles) seven days a week and has eight Massage Therapists!

From beginner athletes to elite professionals, massage therapy has shown to have major benefits regardless of the participant's fitness level. Athletes seeking enhanced performance, improved conditioning, faster recovery, injury prevention and assistance in maintaining peak fitness can benefit from massage therapy.
To schedule a treatment, or if you have any questions, please email [email protected] or call 805-595-7600 ex 100.
 


July New Member Referral Special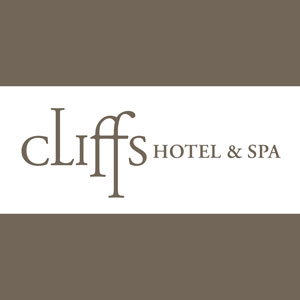 Refer a friend to join the club in July and earn a $50 gift card to The Cliffs Hotel & Spa!
"Perched on an oceanfront bluff overlooking a beautiful beach, The Cliffs Hotel & Spa features inviting spaces, and delicious coastal cuisine with thoughtful touches and details that create a unique seaside visit!"
For more information, contact ABAC membership staff: 805-595-7600 ext: 105


Blood Drive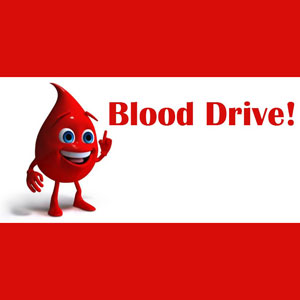 Saturday, August 3rd
1-5 PM

By simply donating a bit of your time (about an hour) and blood you can transform lives for many more tomorrows! The actual donation time takes only 10 minutes.
We will have United Blood Services set up at our club for a donation center, so you don't have to travel too far!
Just call or sign up at the club.
For more information contact Amy at the club: 805-595-7600 ext: 105



Congratulations To Employee Of The Month Coco Smith!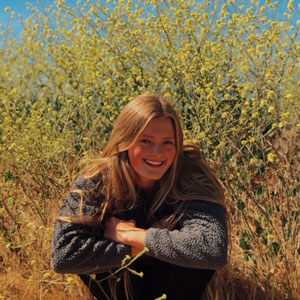 You may have seen Coco doing one of her swim lessons or lifeguarding by the beautiful pool. She has worked at ABAC for just over a year now and her favorite part about working here is the family dynamic between the members and employees. Everyone is so sweet and welcoming and she truly feels like it is a family whenever she is here. Coco enjoys painting and playing with her dogs during her free time. She also knows ALL THE LYRICS to Fresh Prince of Bel Air and will sing it for you if you ask! Congratulations Coco! 



ABAC Summer Blast!
One Week Sessions


Looking for a fun and safe place for your kids to hang out this summer?

Register for ABAC's Kid's Summer Blast! It's an activity based week that will keep your child moving and excited. Each week includes tennis instruction, swim instruction and games, specific art projects, instructional hands on gardening and cooking, educational nature walks, soccer, kids' fitness, Kempo, obstacle courses, and a weekly walk to the Avila Barn. Visit our website or front desk to receive a registration packet! Please contact Travis Hawley at 805-595-7600 ex. 113, or [email protected] if you have any questions.
Salsa Lessons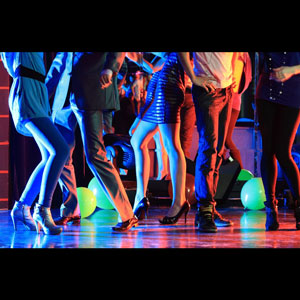 Tuesdays, July 9, 16, 23, and 30 from 7:00 - 8:00pm. Salsa Dance Class. Members: $60 for all 4 lessons or $20 drop-in rate; Non-Members $70 for all 4 or $23 drop-in. Appropriate for beginners and those who have had a few lessons already. Contact Mitch for more info or to sign up.



July MyZone Challenge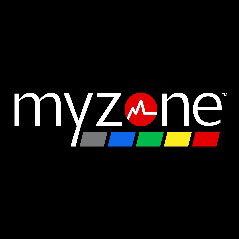 It's Not Too Late To Start!
Members vs. Staff team challenge this time!
If you have a MyZone belt, you should have received an invitation to join the challenge; you can accept it in the App or in your e-mail. If you didn't receive an invite to the challenge, contact Mitch. You'll earn a raffle entry for every 100 MEPS you earn in July, up to 50 entries total for the month. We'll have two drawings for a $50 club account credit: the first drawing will be based on your points from July 1 through July 15, and the second one will be based on your points for the entire month. In addition, the top point earner on each team will receive two free vouchers for the Oasis Café!
If you don't already have a MyZone belt, now is a great time to get one! If you purchase a new belt in July and join the challenge, you'll receive a bonus of 10 raffle entries!
Tennis Updates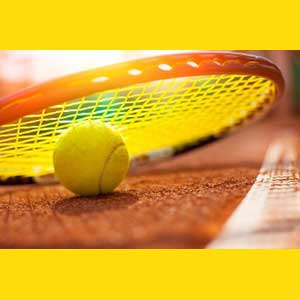 - Wimbledon Championships July 1 -14. Maybe you saw our tennis director Michael Marquez in the stands and in the Bryan Brothers box during the first week. Such a cool experience!

- Mixed Doubles Friday's evenings during Happy Hour has been very busy Please don't forget to sign up early online to reserve your spot.

- Avila Bay Club members please welcome our new teaching pro Hailey Terrones to the club! Hailey has a tremendous knowledge of the game and played tennis for University of Arizona and San Diego State University. She coached the Ed Collins/Brett Masi summer camps in San Diego for many years and recently moved to the Central Coast. Hailey will be available in the afternoons Tuesday and Thursday during summer and in the fall will be working three days a week.

- Head Cal Poly Men's Tennis Coach Nick Carless is back teaching lessons and clinics this summer. Nick is passionate on taking your tennis game to the next level and incorporating technical strategy and efficient foot work/explosive movement into your game. Please contact the tennis tower to book your appointment.




WHY HAVING A PERSONAL TRAINER IS MORE IMPORTANT THAN YOUR ACCOUNTANT!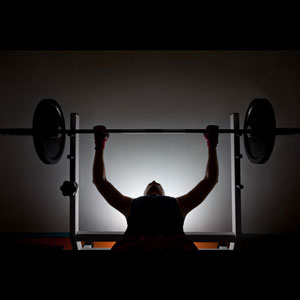 You hire someone to manage your money but what good is it if you don't have the health to enjoy what it does! Your health is your greatest asset and what better way to keep you in the best shape than having that personal coach by your side to ensure you are reaching your full potential. Just ask one of our members who use a trainer on a regular basis. They will tell you how invaluable it is to have someone to keep you accountable and away from health issues.
5 GREAT REASONS
1) Faster and better results – Personal trainers will make sure you get the most out of your time for the fastest results possible.
2) Proper fat loss and muscle gain – Most people have a goal that incorporates both of these things. It is sometimes hard to balance exercises to get the best result.
3) Reduce chance of injury – Proper form and technique make all of the difference in staying safe and injury free. Especially as we age.
4) Establish a lifetime of exercise habits – Personal trainers can help you overcome obstacles that might prevent you from exercising.
5) Overcome plateaus – Trainers can help you when you are not seeing the results you expect and help you push through when you get frustrated.
Contact Kristin today to get your next session scheduled with one of our great trainers! [email protected]



Swimming Pools
We're in full-on summer mode now!
Please remember that we have a large pool and a small pool (not an adult vs. kids pool). All ages are always welcome in both pools.
Please keep in mind the following pool etiquette:
Lanes in the large pool are ALWAYS shared resources. Before jumping in to swim, please make sure your lane mate knows you are entering, and make sure there is no one else on deck who may be waiting to swim.
Remove your band-aids and throw them away before swimming. No matter what the box says, they will NOT stay on in the pool. Wet band-aids on the pool deck are gross.
Please refrain from eating or drinking in the pools and hot tubs. No one wants to soak with French fries!
Swim Program Updates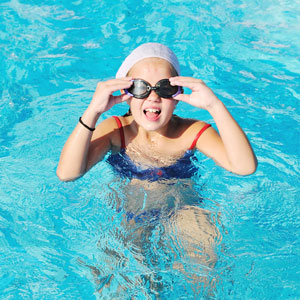 There are a few spots left in our summer group swim lesson program. This is for kids ages 4 and older. If you miss the sign ups or the dates don't work for you, we always offer private lessons at any time the club is open.
Splashy Feet Swim Seminar: July 15, 19, 22, and 26 from 11:30 – Noon. This is for babies and toddlers aged 6 months to 2 ½ years old.
Breaststroke Workshop: July 12th from 10:15 – 11:15am. Coach Colby will help you learn this easy stroke or improve your technique if you already know it.
Contact Mitch in our Aquatics Department to sign up for any of these fun programs!