35th Annual Avila Bay 2016 Junior Tournament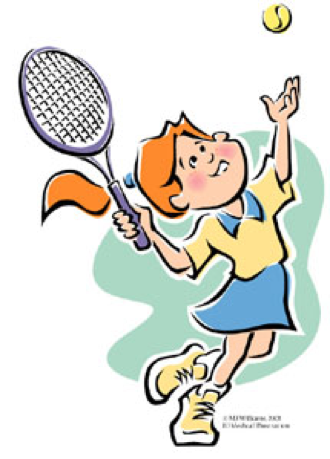 The 35th Annual Avila Bay 2016 Junior Tournament will be taking place on July 8th-July 10th. The entry deadline is July 2, 2016. Boys and Girls Singles: 10s, 12s, 14s, 16s, and 18s. Boys and Girls doubles: 14s, and 18s.
Consolation rounds in all singles event for first round loss.
In large draws, matches begin July 10th in the afternoon. Match times available after Wednesday July 6th, 6pm at
www.scta.usta.com
, click on "Find a tournament", and input Tournament ID #651765316.
This is a great opportunity for up and coming junior tennis players to play with some great opponents. Awards, free shirts, plus pizza party on Saturday night. Don't miss this one!
Congratulations to our Member of the Month
Ty Green

Congratulations to Ty Green as our latest Member of the Month. Ty grew up in Lemoore CA and wanted a better place to raise his family so they moved to the Central Coast 25 years ago. He has been a member of the club since 2005. Ty is an attorney and his office is conveniently located in the Avila Village along with ABAC. He trains with Jan and Kristen and credits them with pushing him to get into better shape and losing weight. He says, "They are Awesome," and they say, "Ty is awesome"! In his spare time he enjoys his race horses and singing. He is in two vocal groups, the Vocal Arts Ensemble, which is recognized all over the world, and The Bald Spots that perform locally. Last but not least, Ty is also on the board at The Woods Humane Society. Wow…he is a busy man and still finds time to work out very often. Thanks Ty for being such an amazing person and member.
Congratulation to our Employee of the Month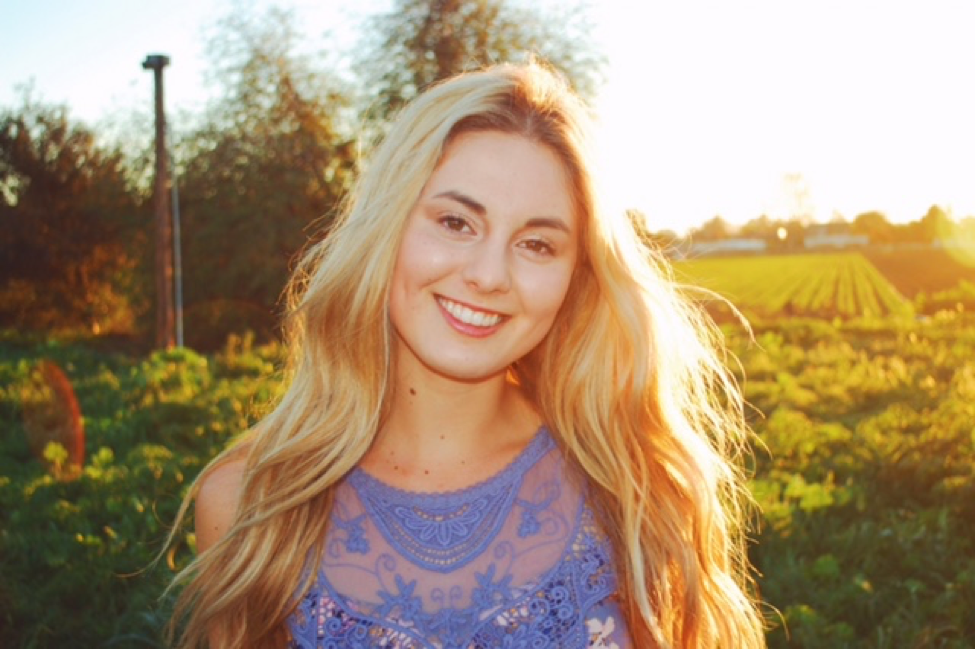 Megan Burdick
Congratulations to Megan Burdick as our recent Employee of the Month. Meagan was born and raised on the Central Coast and she absolutely loves working at the Club. She wears many hats at the club, working as a lifeguard, Summer Blast counselor, tennis tower, and special events! Megan enjoys seeing all the friendly faces, meeting new people each day, and getting to work in such a beautiful, positive place. She is currently a student, and will be transferring to Biola University in La Mirada California to study Nursing. Her goal is to become a registered nurse. Some of her interests are: Guitar and vocals, hiking, running, going to the beach, catching sunsets, and traveling. Megan's dream meal would consist of Sushi, chocolate covered strawberries, and an acai bowl. Megan, we think you are awesome! We will enjoy your time at the club and then wish you well in your future!
Membership News
I am sure most of you have some friends and families that would
LOVE
to be part of this amazing club. If you know of any families or friends that have not had a chance to experience the club, please feel free to contact our membership staff to receive a complimentary day pass for them to try us! They just need to experience the friendly staff, great pools, and our vacation like atmosphere and they will be sold! Not only will they enjoy a great workout and/or family time together, YOU will receive referral credit when they join! When your friends join you will receive $50 on your account or $5 on your account each month.
For more information contact, Amy, Travis or Kelsey at the membership desk
805-595-7600 Ext: 105
Aquatics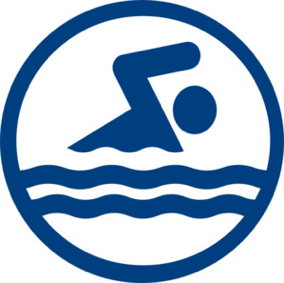 Greetings from the Aquatics department! The summer is going great so far. Thank you for keeping vigilant watch on your children in the pool and working with the lifeguards. Please remember to rinse off before entering the pools. This will help keep our water clean from contaminants such as perfume, sweat, and dirt. We hope you continue to have an enjoyable time out by our lovely pools.
Reminder from the Front Desk
Please wipe down workout equipment when you are done using it!
Thank you for your help.
Your Summer Tennis Ticket. . .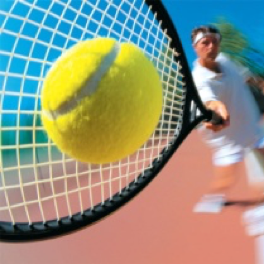 Drop in clinic with Mark Scribner.
Every Friday 9:00am. - 10:00am.
All levels welcome.
Come for the clinic, stay after and play.
$10.00 fee.

Wednesday warm up.
Complimentary clinic with Mark Scribner.
5:30pm-6:30pm.
All levels welcome.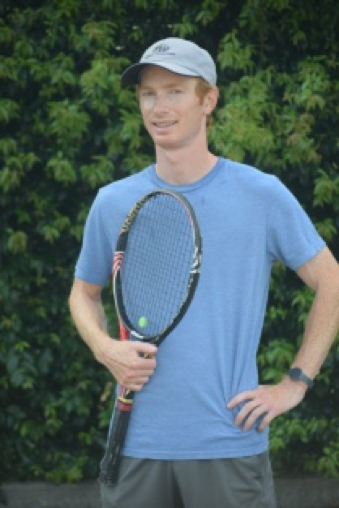 Monthly instructional clinic with Korey.
Usually the fourth Sunday of the month 9:00am-10:00am.
There is an 8 person limit, sign- up sheet available week of clinic.
Complimentary.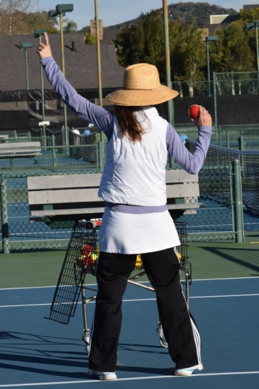 Thursday drop in beginner's clinic
9:30am-10:30am,
and intermediate clinic 10:30am-11:30am.
Clinics ongoing all summer.
Taught by Leah Minnery.
Price varies by number of participants.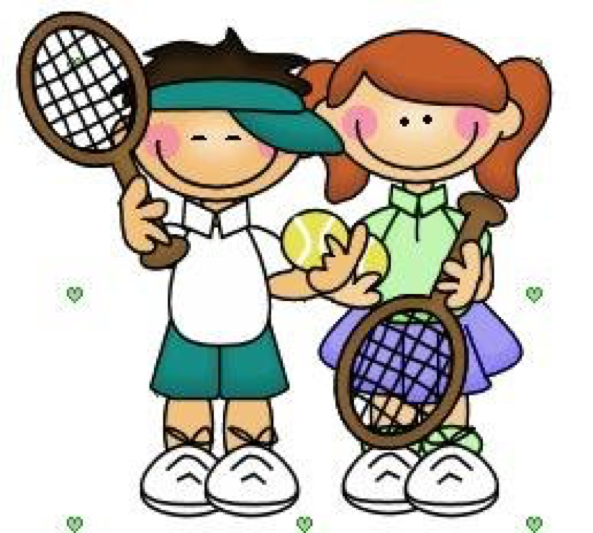 Weekly Tennis Social.
Please join us for an evening on the tennis courts to meet fellow tennis players and play mixed doubles!
Join us for happy hour on the patio until 8pm
Fridays from 5:30-7
Note – no play on Friday, July 8 due to the junior tournament
For members only and strictly complimentary

From Tiny tots to Advanced Juniors there are clinics for every level…….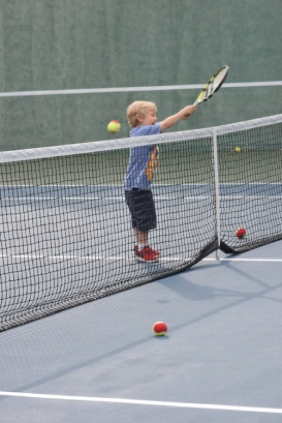 Tiny Tots Clinics
every Thursday from 1:30pm-2:00pm and 2:00pm-2:30pm.
Classes taught by Cami Hubbs.
$10.00 fee.
Ongoing until August 30th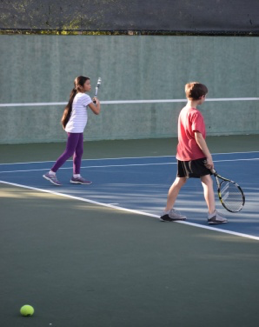 Beginning Junior Clinics
every T/TH from 2:30-3:30pm.
Great opportunity to get your kids started in a smaller setting.
Classes taught by Cami Hubbs.
$15.00 drop in.
$5.00 additional for non members.
Ongoing until August 30th.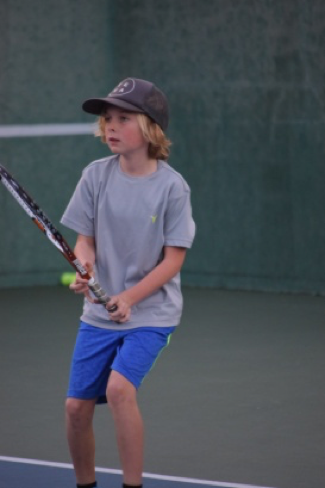 Intermediate Junior Clinics
every T/TH from 3:30-4:30pm.
Classes taught by Cami Hubbs. $15.00 drop in.
$5.00 additional for non members. Ongoing until August 30th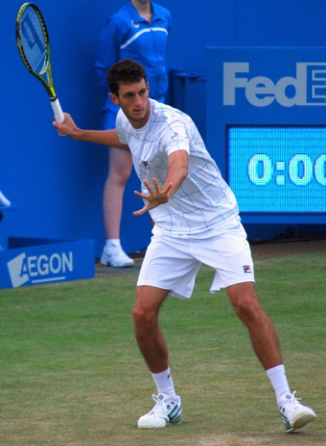 Advanced Junior Clinic
every Monday and Friday 2:00pm-3:30pm.
Clinic taught by Mark/Hugh. $20.00 drop in.
$5.00 additional fee for non members.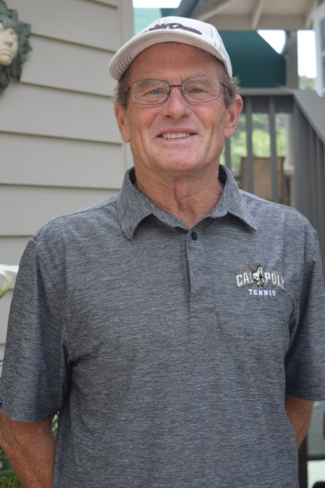 Avila Bay Club Junior Tournament Group.
Every Wednesday 2:00pm-4:00pm.
Regular attendance required.
$30.00, $5.00 additional fee for non members.
Invitation only group.
Hugh's cell phone (805) 471-5035.
Great collegiate type workout!
Special Events at the club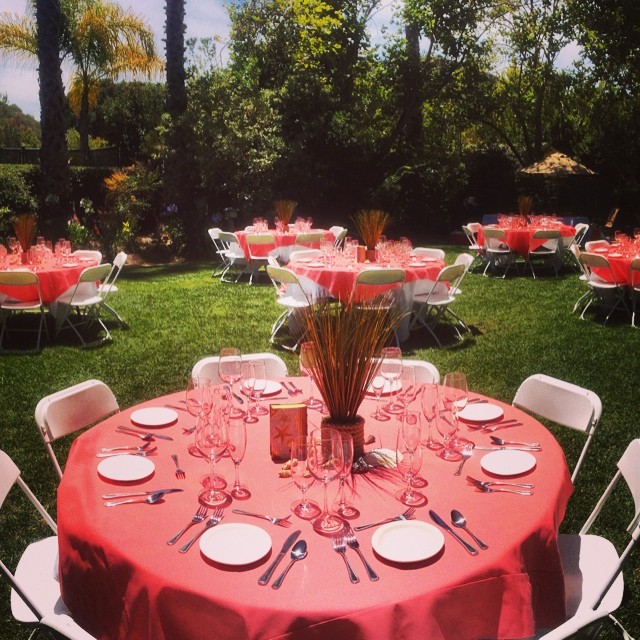 Summer is here and that means it's PARTY TIME!
The Avila Bay Athletic Club & Spa is the perfect venue for any special occasion! Our mission at the Avila Bay Club & Spa is to ensure your happiness and satisfaction with the planning and implementation of your event. We tailor each and every event to result in a day (or evening) that is enjoyable and stress-free, and one that creates a beautiful lasting memory for yourself, your family, and your friends. You will find our staff to be personable and experienced. Attention to detail and superb service are our specialties. Our skilled and accomplished Oasis Grille team is always eager to please, offering the convenience of on-site catering and a wide variety of delicious menu/banquet choices. The Avila Bay Club & Spa is the ideal site for a memorable celebration! Questions?
Please contact Travis Hawley at 805-595-7600 ext 113 or
[email protected]
Kid's Summer Blast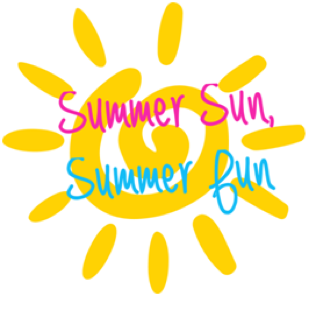 Looking for a fun and safe place for your kids to hang out this summer? Register for ABAC's Kid's Summer Blast! This year's Blast has been the best so far, with a great turnout of enthusiastic and fun-loving kids. ABAC Kids' Summer Blast is an activity based week that will keep your child moving and excited! Each week includes tennis instruction, swim instruction and games, specific art projects, instructional hands on gardening and cooking, educational nature walks, soccer, kids' fitness, Kempo, obstacle courses, and a weekly walk to the Avila Barn. One week sessions run from June 13 until August 5. The Blast takes place Monday through Friday from 9 am to 3 pm.
Visit our website or front desk to receive a registration packet! Questions?
Contact Travis Hawley at 805-595-7600 ex. 113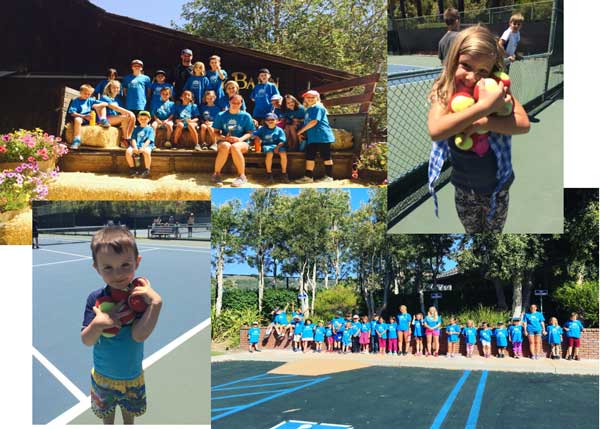 Movie Night In The Park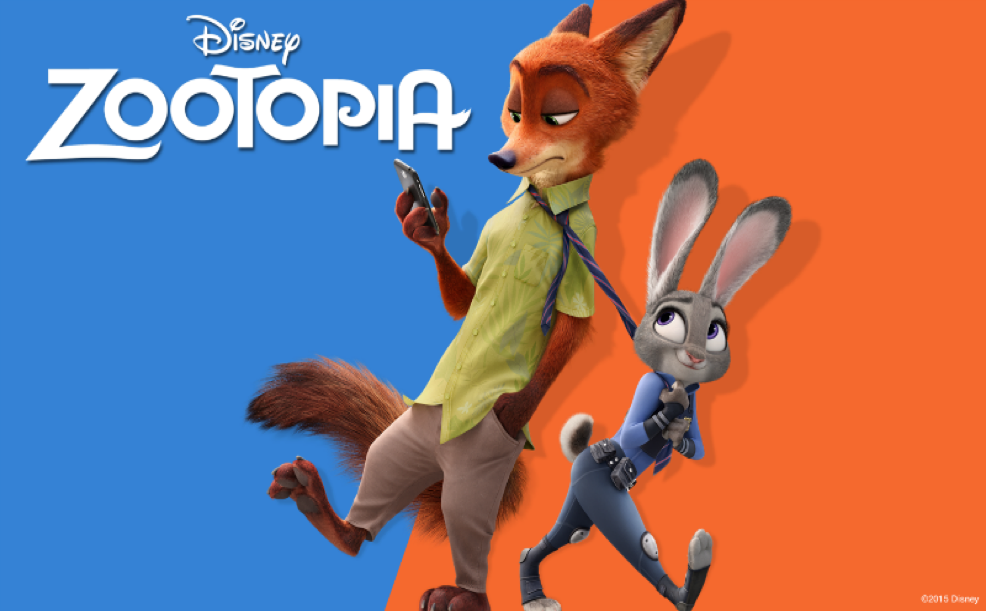 Movie Night is back! July 23rd and everyone is invited: Family, Friend's, Guests, Employees, EVERYONE. Please come out and enjoy the fun evening. We will be showing "Zootopia" and providing popcorn and hot Chocolate! Bring your lawn chairs, blankets, pillows, and teddy bears. The fun starts when the sun goes down (8:15PM). Arrive early to get the best spot and maybe order dinner from our Oasis Grille! The movie is free for members and guests.
Questions?
Contact
[email protected]
or 805-595-7600 ext 113
Kids' Club

Summer is in full swing! It is so great to be able to play with all of our friends all day long. Since we may be taking some trips over the park during the day, please remember to have sunscreen!
Just a reminder, that Kids' Club will be closed on July 4th in observance of Independence Day. Take a quick peek at the new hours that start July 1st.
We are going to open at 8am during the week so you parents can make it to the classes that begin at 8:15am. Please take advantage of the extra time and try those classes you haven't tried before.
I look forward to another great month in Kids' Club!
Feel free to contact me with any questions or concerns at
[email protected]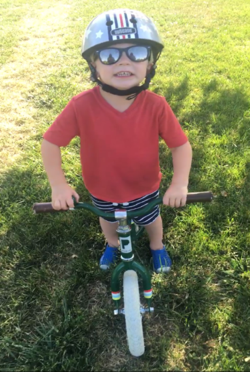 With a new month, we have a new Kid of the Month.
Congrats to Jude Hahn!!!
He has grown so much and is such a great friend to everybody in Kids' Club. He is so much fun to play with and brings a smile to everyone's face. If you see him around, give him a great big congrats!!!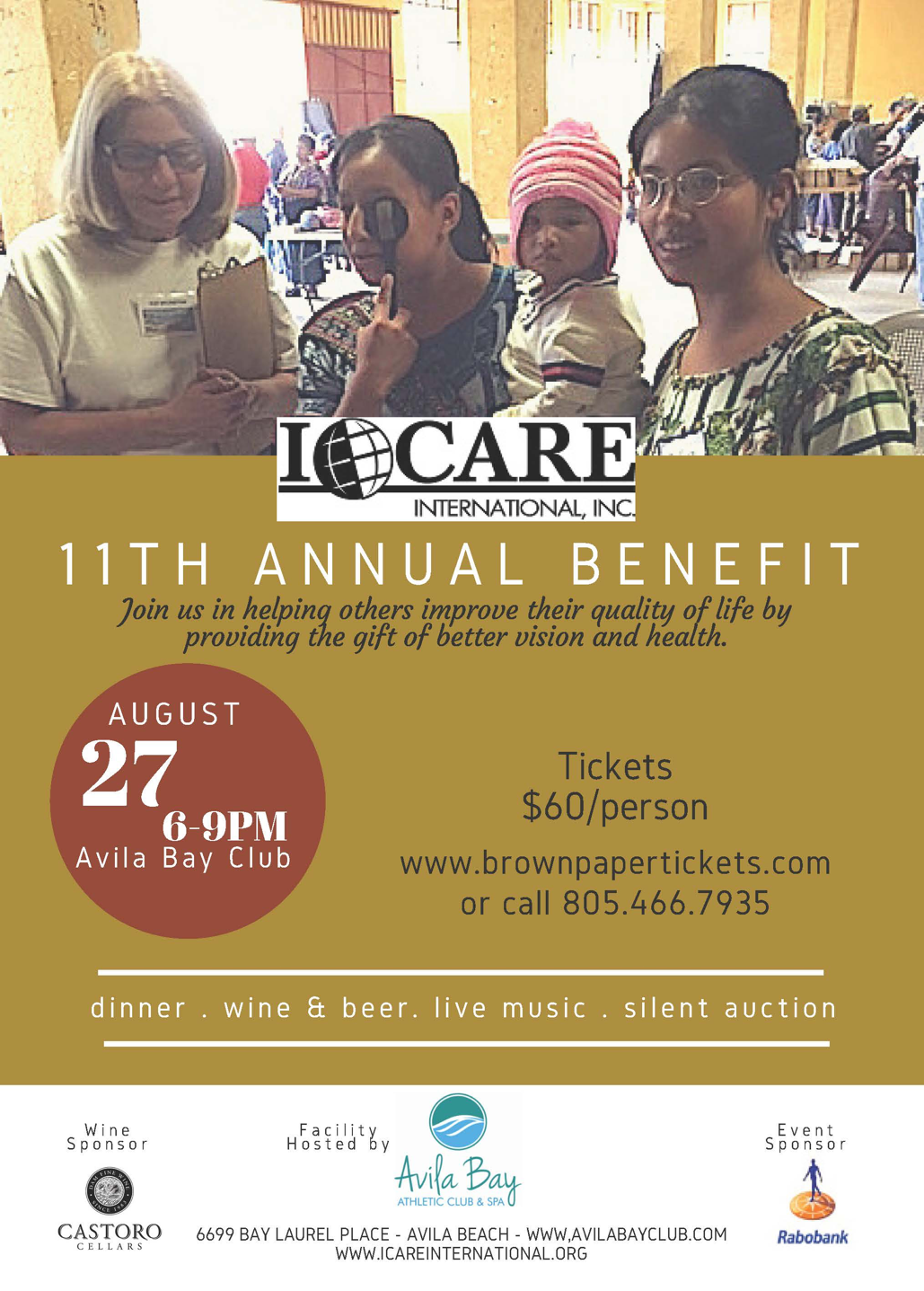 Summer Guest Reminders
Please remember that your free guest passes cannot be used in June, July, or August. We had an enormous amount of complaints about the number of guests using the club last summer and are trying hard to prevent that again. As always, non-members under 18 need to have a waiver signed by their parent in order to use the club. There are no exceptions to this policy. Even a grandparent cannot sign on behalf of kids under 18. There is an online waiver available from our website which makes it a lot easier for parents to sign. They can even do it from their smart phone! Thank you for your help with this.