2013 32ND ANNUAL AVILA BAY JUNIOR TOURNAMENT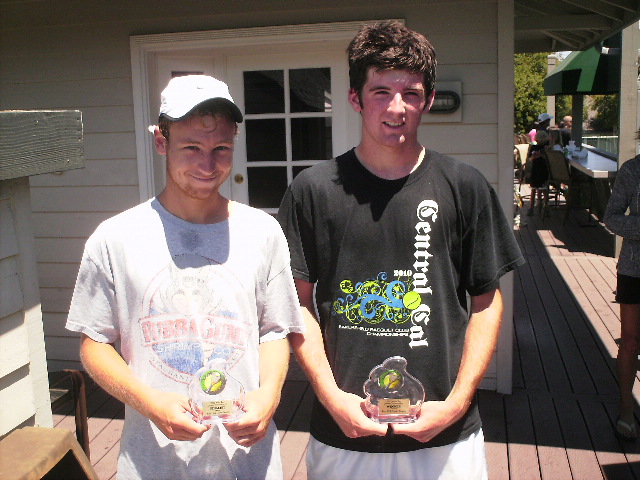 JULY 5, 6, 7

Juniors from the ages of 8 to 18 will be coming from all over the state to participate in this event. Lots of fun and competition, along with a player's pizza party on Saturday, the 6th, from 12 noon to 3 p.m. In larger draws, matches will begin Friday, July 5th, in the afternoon.

BOYS & GIRLS SINGLES: 10s, 12s, 14s, 16s, 18s
BOYS & GIRLS DOUBLES: 14s & 18s
*Consolation draws in all singles events

Even if you're not playing, make sure to come out and watch these future champs!

Questions or more information: 595-7600 ext. 106

Scenes from last year's super fun Junior Tourney!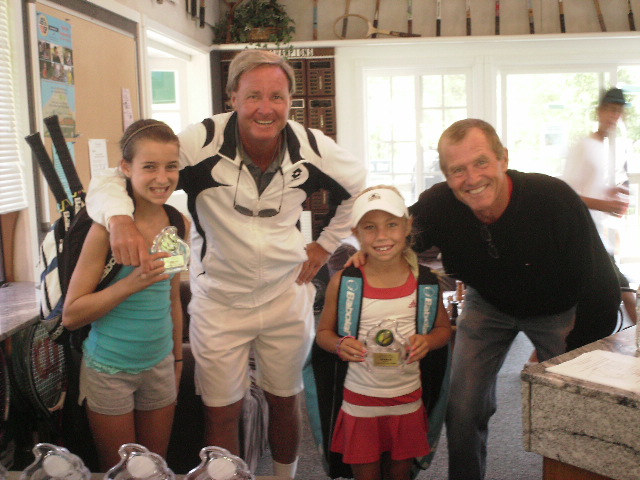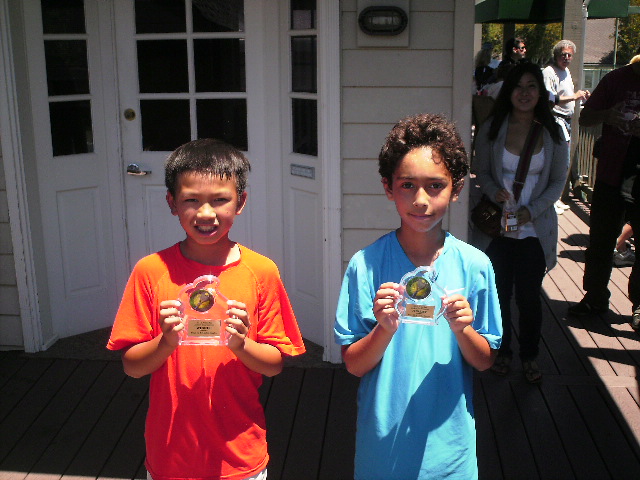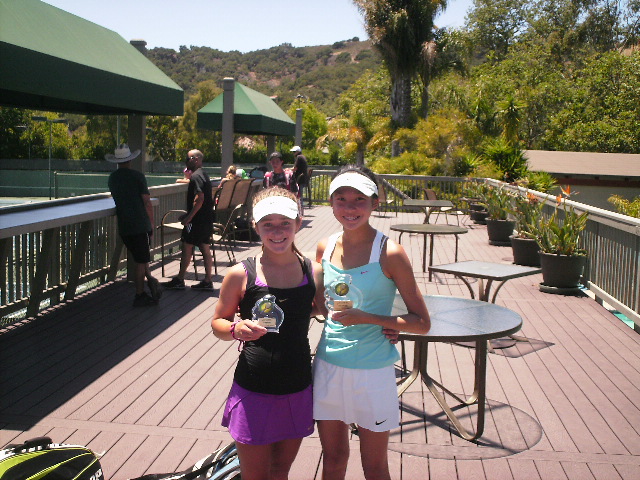 Members' Business Networking Night
Friday, July 12
6:00-8:00

Members will be showcasing their businesses free of charge to other members and guests. They'll have goods for sale, and prizes for attendees to win! Takes place during Happy Hour, so there will also be music and merriment! Reserve your space on the sign-up sheet in the lobby or contact:
[email protected]
595-7600 ext.113
(participants must provide their own table & display setup)



PARENTS' NIGHT OUT!
SATURDAY, JULY 13 ● 5:30-8:30 P.M.

Parents' Night Out is back again. If you need a break and want us to take care of dinner and entertainment for a night, bring your kids to us on July 13. We will feed them, run them, wear them out, and return them to you ready for a good night sleep! From 5:30 to 8:30 p.m. you can go to dinner, run errands, or just sit in a quiet house. Sound good? Then reserve your spot today by signing up or emailing [email protected]

KEEP GETTIN' HAPPY!
EVERY FRIDAY DURING THE SUMMER
6:00-8:00
2013 Happy Hour Bands
July 5 Cadillac Angels
Rockabilly
July 12 Cuesta Ridge
Americana, Bluegrass
July 19 Local Vocals
Light Rock
July 26 Burning James & The Funky Flames
R&B, Funk & Soul
August 2 Viper Six
Swing, Jazz
August 9 Jerome Washington Express
Classic Rock, Blues
August 16 The Swingin' Doors
Honky-tonk, Western Swing
August 23 The Kicks
Reggae
August 30 Resination
Reggae



BRING YOUR OWN BEACH TOWEL CONTEST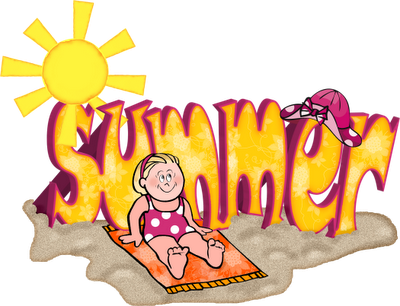 Thank you, thank you for continuing to bring your own beach towels. It's so helpful (let's face it, your beach towel is bigger and prettier, anyway). We continue to shamelessly encourage you with a big bribe (YOU CAN WIN A FREE MONTH'S DUES!). We are once again having weekly drawings for guest passes, logo gear, and café coupons, with a grand prize winner at the end of the summer. Our first two 2013 winners are Christine Fonk and Christina Rostermont! Last year little Reese Poole won the free month of dues; maybe this year it will be YOU! So get an entry ticket at the front desk every time you BYOT (one entry per family, per visit, please).

5 TIPS TO HAVING A HEALTHY RELATIONSHIP WITH THE SUN
BY CONNIE RUTLEDGE, CNC
805-440-6869 WWW.CONNIERUTLEDGE.COM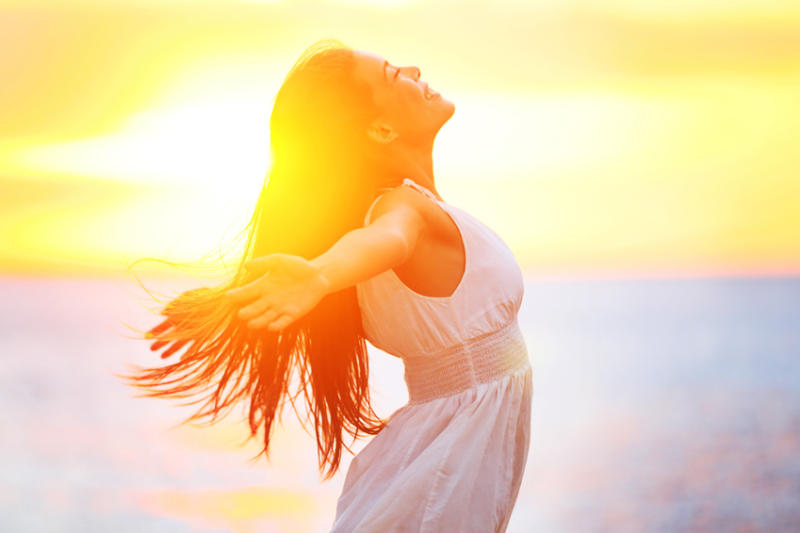 Here are five steps to crating a comprehensive sun protection plan without sacrificing the benefits and joy those radical rays offer us each day.
1. Get your D.
Spend 5-15 minutes in the sun (sans sunscreen) a few times per week to meet your vitamin D needs.
2. Buy safer sunscreen.
Check labels for toxic chemicals and use EWG's guide to choose the best sunscreen for you. Look for broad spectrum (UVA/UVB) coverage and an SPF of at least 5 and no more than 50.
Here are some of EWG's top-rated sun care products in the beach and sport sunscreens category, for adults and kids:
• Green Screen D Organic Sunscreen, Original, SPF 35
• Kiss My Face Natural Mineral Sunscreen with Hydresia, SPF 40
• Aubrey Organics Natural Sun Sunscreen, Green Tea, SPF 30+
• Aubrey Organics Natural Sun Sport Stick Sunscreen, SPF 30+
• Releve' Organic Skincare by Emerald Essentials Sun-Lite Sunscreen, SPF 20
• Badger Baby Sunscreen Cream, SPF 30
• Seventh Generation Wee Generation Baby Sunscreen, SPF 30
3. Use sunscreen responsibly.
Apply the recommended amount (usually about a shot glass) 30 minutes before sun exposure. Reapply according to the SPF or even more often if you are sweating or swimming.
4. Cover up!
The best protection from the sun is complete protection. Hats, clothing, a shady tree, or an umbrella are some of the easiest ways to prevent sun damage.
5. Always be prepared.
Carry sun protection and sunscreen with you at all times. You never know when you or your children will need it.
Now go have a blast this summer — just be smart about it!


DESTINATION: STAYCATION!
A couple of years ago San Luis Obispo was pronounced the happiest place in the United States. We like to think the Avila Bay Athletic Club & Spa is the happiest place within the happiest place. So let your friends know that this is a GREAT TIME to get in on all that happiness and fun The more the merrier! Just tell your friends what we've heard from members who say staycationing is actually cheaper, less stressful, and MORE fun than family getaways. AND, you can be at the club EVERY DAY, swimming, playing tennis, taking classes, working on your tan, RELAXING—yes, every day—not just a week or two of the summer. It's a beautiful thing.
Refer someone to the club, and if they join in July, you reap a fifty dollar credit to your account. Or choose a $5 reduction in your monthly dues for as long as you and your friend remain members. Yowsa! For more information, just check in with one of our smiling membership reps:
Amy, Barbara, Susan, or Travis
595-7600 ext. 105

FITNESS STUFF!
BY JAN BERDAR

HALF MARATHON TRAINING!
October 13th is the City to Sea Half Marathon. It is NOT too soon to begin training—we can help you cross that finish line!
Trainer and avid runner Liz Mills will plan your 10-week training schedule with you. Step by step, whether you are a first time marathoner or you have experience and may desire a faster time. This service is going to provide you with ONE-ON-ONE time to plan your training.
• Five group runs to include all levels over the 10-week period
• "Pre-Race" - what to expect discussion
• Race day help
Sign-ups will be available July 15.
Cost: $100
Non-members welcome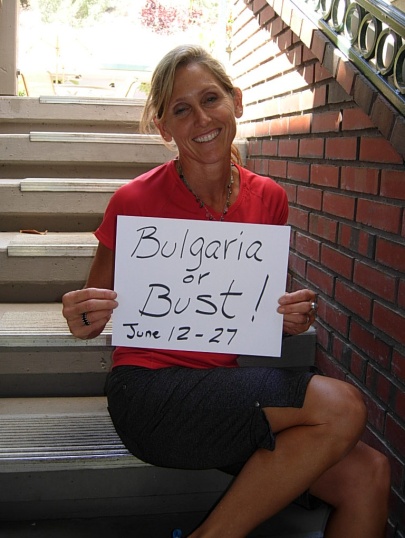 Need a reason to do this race or any event? Exercise improves sleep. Yes, you've heard this before, I'm sure, but there is an additional component. VIGOROUS exercisers, those who are in activities like cycling, RUNNING (hmmm, City to Sea training), swimming, or competition RARELY experience insomnia symptoms! So it's not just sleep well, or fairly well, it's lights out!

Welcome back, Jan! We are happy that Jan got to trek around Bulgaria with her family, but we're thrilled to have her back. We missed her!



CANCER WELL-FIT™ NEWS!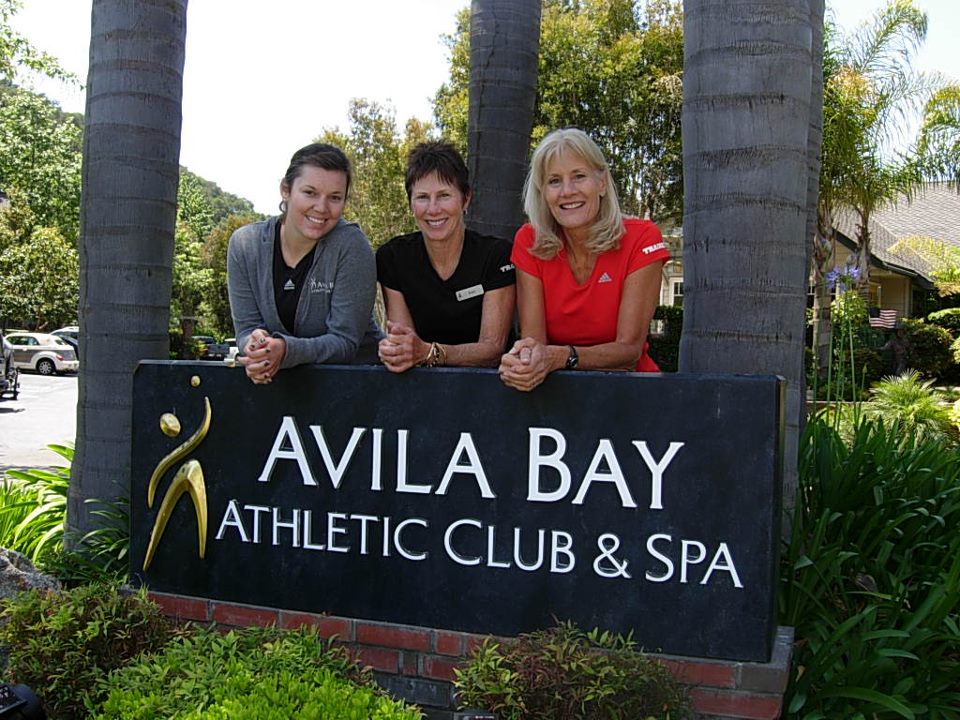 A fond farewell to Monica McPherrin, who has been a terrific Cancer Well-fit trainer. She has encouraged and inspired, but off she goes to further her education—she's aiming to become a nurse, and we're betting she'll make a fine one.
We will soon be kicking off our CWF program at our sister club, Paso Robles Sports Club. And we are excited to have one of CWF's founders, Paula Lilly, from Santa Barbara here for a trainer workshop in July.
Looking Ahead!
September is Cancer Awareness month at the club. We will be holding the "Tour de Wallace" cycle-thon to raise funds for Well-fit, and a couple other "mini-events" throughout the month. The last weekend in September will culminate the month-long activities with the Savor The Central Coast's "Savor Run," produced by the Central Coast Cancer Challenge (Heather Hellman) with a portion of the proceeds going directly to Well-fit! Stay tuned for details, and we really hope members will participate in these FUN fundraisers! -Jan Secord



FROM THE TENNIS TOWER
FRIDAY NIGHT MIXED DOUBLES!
Members are enjoying our Social Mixed Doubles again, now happening every Friday night from 5:30 to 7:00. It's a great way to socialize AND get some darn fine exercise. It's also the perfect way to kick-start your weekends! If you don't have a partner, we'd be happy to find you one. Come enjoy great tennis, fun music from Happy Hour, and generally prepare for a GOOD TIME! Sign-up list is in the Tennis Tower, or give us a call, so we can add you to the list. 805-595-7600 ext.106. Looking forward to seeing YOU there!



Kids' Summer Camps Continue!
Get In On The Fun!
Our friendly and lively camp staff have been keeping their campers ACTIVE this summer. Choose from Fit-Tennis, Aqua Adventure/Activity, or SUPER CAMP. Sign up for one week or all six weeks! Six one-week sessions (Mon-Fri). Beginning June 17—ending August 2 (no camp 4th of July week). Ages 6-13. Registration forms available at the front desk, or contact: [email protected]; 595-7600 ext.113.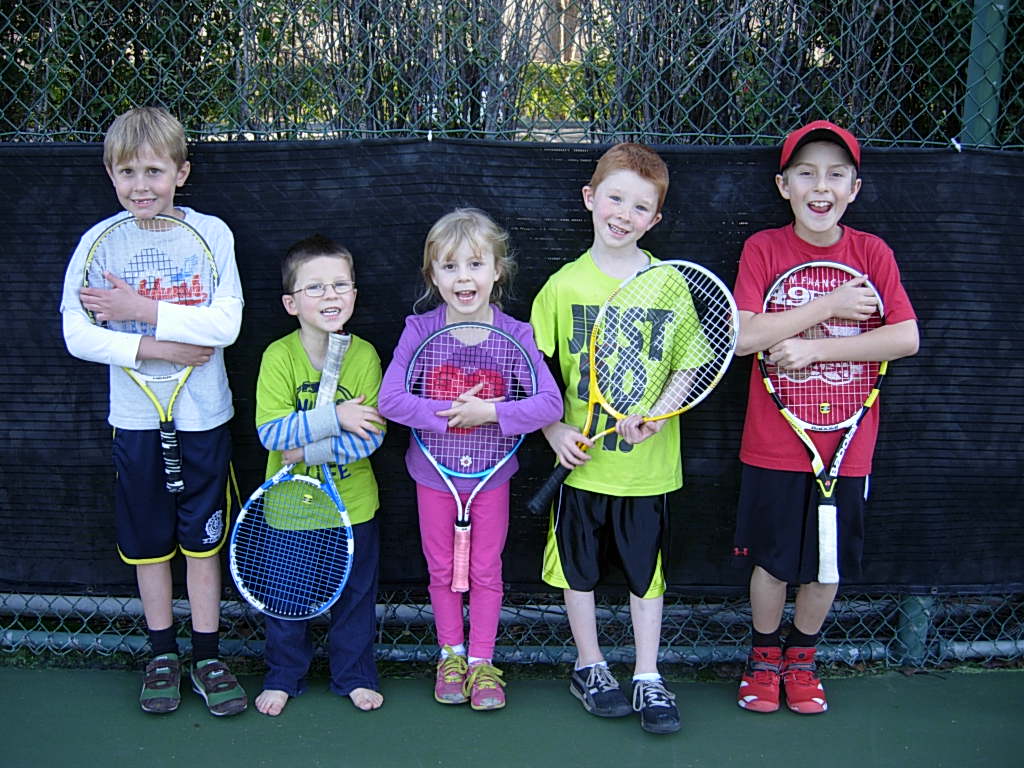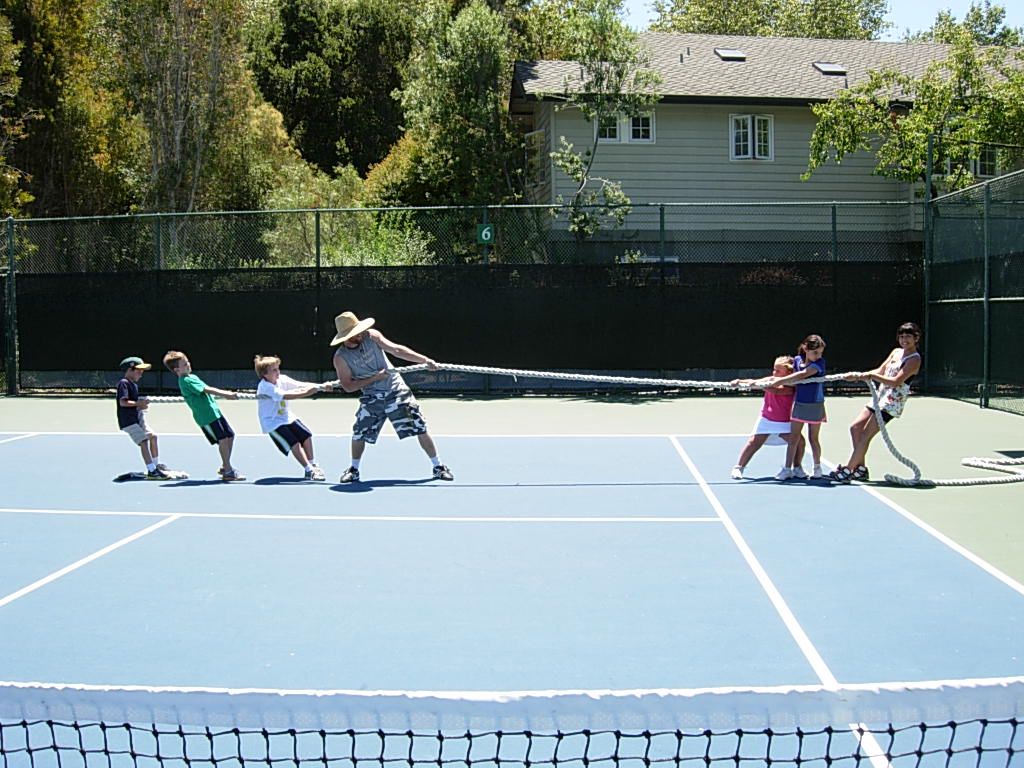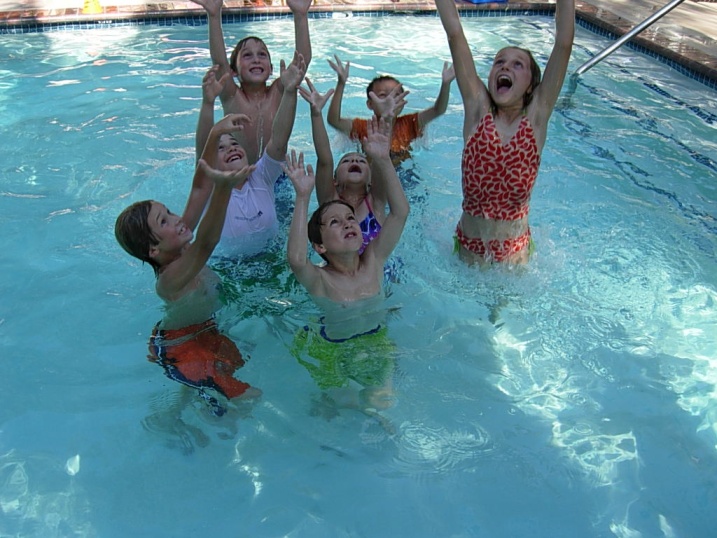 ADULT & JUNIOR TENNIS
Adult Programs
• Friday 9-10am Drop-In All Level Clinic
• Men's Day Doubles Twice a Week
• Men's and Women's Singles Ladders
• Central Coast Women's Tennis League (more than 100 women participating)
• 5 Tournaments per year, including sanctioned, non-sanctioned, and club championships
• Ongoing Socials and Mixers


IMPORTANT!
Summer Junior clinics are by pre-registration ONLY. There will be NO JUNIOR DROP-IN CLINICS DURING THE SUMMER MONTHS!

Junior Programs-TYKES, BEGINNING, INTERMEDIATE-MUST SIGN UP IN ADVANCE FOR SUMMER SESSIONS!
Classes by Weekly Sessions Beginning Week of June 17
• Tues/Thurs | 2:00-2:30pm | TYKES (4-6 yrs) 12 kids max $10 members/$15 non-members
• Tues/Thurs | 2:30-3:30pm | BEGINNING JUNIORS (7-12yrs) 16 kids max $10 members/$15 non-members
• Tues/Thurs | 3:30-5:00pm | INTERMED JUNIORS (13+yrs) 16 kids max $15 members/$20 non-members
• Mon/Wed | 2:30-4:00pm | Junior Excellence Program: Participation by approval from Mark Scribner or Hugh Bream
The schedule and registration forms for summer sessions are available in the Tennis Tower and in the lobby. If you have any questions, please contact Jenny Phelps at 805-595-7600ext106 or 928-533-0362. Thank you!

Call the club in advance for private lessons, other special junior events, or for special holiday schedules (595-7600ext.106)



AQUATICS NEWS! BY KALEY CONROW
Swim Meets Are Here! Go, Avila Bay Starfish!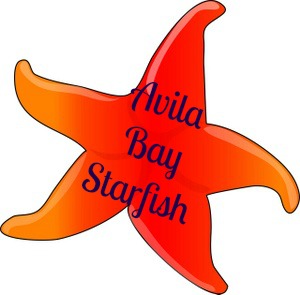 The Avila Bay Starfish have been practicing very hard this year, and it is now time for them to attend swim meets! This is the third summer they will compete against the Gnarly narwhals during these fun and mellow meets. Please plan accordingly for the HOME meets, since up to five lanes will be used. Come join in or cheer on the Starfish and narwhals!

Mon. July 1 | Intra-squad HOME (3:45-5:30)
Wed. July 10 | Dual Meet AWAY-Cuesta (3:30-6:00)
Wed. July 24 | Dual Meet HOME (3:30-6:00)
Sat. Aug. 3 | Championships AWAY-Cuesta (9:00-1:00)

There will NOT be regular swim practice during the swim meets (7/1, 7/10, 7/24). Otherwise, practice is year-round every Mon, Wed, Fri. Due to the increase of swimmers in each group, please email [email protected] if you would like to come and try it out!

Adult Beginner Swim Class Starts This Month!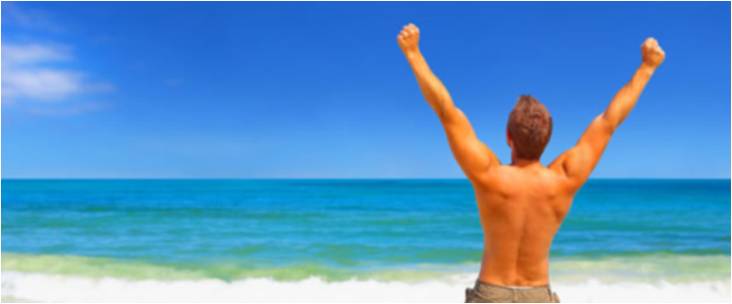 It's Never Too Late to Improve Your Skills!

Add LAP SWIMMING to your fitness routine! Kathy Hennelly will teach tips to help you breathe properly, hold the correct body position, relax while kicking, and learn stroke technique for freestyle, backstroke, and breaststroke! Sign-up sheet is in the lobby! Child care by appointment.
Dates: July 17-August 21
Day: Wednesdays (six classes)
Time: 10-11 a.m.
Price: $119/members; $139/non-members
Equipment needed: swim suit, goggles, and swim cap (optional, but recommended)
Contact: [email protected] or 459-6967



Summer Swim Lesson Sessions
(Don't Miss Out)

There are still a few spots left in the remaining sessions! Sign up now!

Session III = July8-18
Session IV = July 22-Aug. 1
Session V = Aug. 5-15

AM & PM times available. Sign up at the front desk or email [email protected]

Synchronized Swimming!
It's not too late. Join us for synchronized swimming for all ages* (open to girls and their moms!). If you and/or your daughter love to dance and be in the water, this is the perfect class for you! It's an incredible workout, and it's so much fun that you do not realize how hard you are working. I will teach eggbeater, sculling, basic figures, and breath control. The goal for the end of the summer is to demonstrate a mini-routine during an August Happy Hour.
*participants must be able to swim 100 yards unassisted
Dates: June 18—August 15
Days: Tuesdays & Thursdays
Time: 12:30-1:30 p.m.
Price: $15 drop-in or $200 upfront (save $70)
10% discount for relatives; add 20% for non-members
Contact: Coach Kaley at [email protected]

Welcome Karmen & Michal!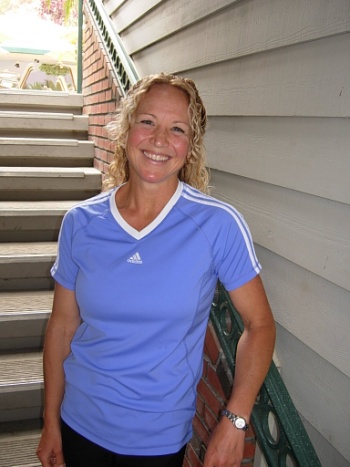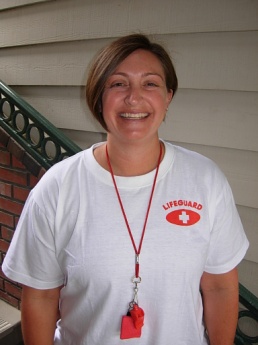 We are delighted to welcome Karmen Stilts as our new assistant swim team coach and Michal Stalnaker as our head lifeguard. If you see them out at the pools, say hi! They are very friendly and tell us they are looking forward to getting to know all our members!



Big Pool Etiquette
Lane 1 = Free Swim (Play Lane)
Lanes 2-6 = Sharing* Lap Swimming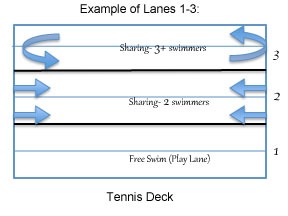 MAY MEMBER OF THE MONTH—NANCY BALDWIN!
Nancy joined the club in 2007, and she's here like clockwork, every Monday, Wednesday, and Friday morning, making good use of our cardio and weight rooms. All other mornings you'll find her hiking our local trails. Nancy is very active and outdoorsy. Besides hiking, she loves to canoe, fish, and camp off-road with her family. She has three sons and five grandchildren and is delighted that even the teenagers still enjoy camping.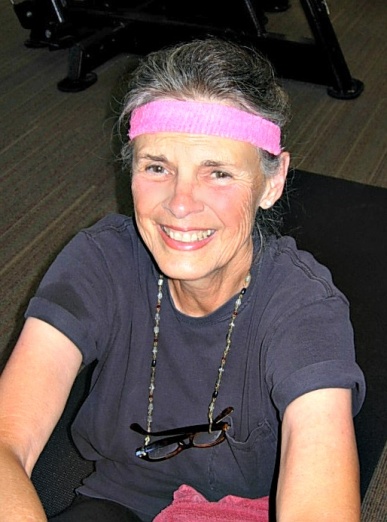 Nancy and her long-term hubby, Peter, both went to Cal Poly and have lived on the central coast for 24 years. They now live in San Luis Bay Estates with their big furry cat, Roly (as in "Roly Poly"). Nancy had a 10-year career as an operating room nurse, and she enjoys still providing home health care for neighbors.
We love seeing Nancy's smiling dedication to fitness. And we are SO impressed that she was just fine with us taking this photo right after her workout. How many people look this beautiful after working out? Wow.
Nancy says the club "is like home." And she wanted to specifically thank general manager Nancy Terrell for phoning her when her morning buddy, our Dick Bittner, passed away.
You set a fine and fit example, Nancy! Thank you for that and for being such a good sport!

Fit & Fabulous Nancy, with that post-workout glow!



MAY EMPLOYEE OF THE MONTH—KRISTI TEEL!
If you are a morning club person, you are probably quite familiar with Kristi. She's been with us about nine months and recently took on the Monday through Friday opening shifts at the front desk. Kristi says she is having fun getting to know you early risers and learning your names and workout routines.
Kristi has great enthusiasm for everything fitness and has recently overcome a knee issue and become a RUNNER. Under personal trainer Sean's tutelage, she started running the Bob Jones trail about three or four months ago and could barely make a mile. She is now running eight miles on a regular basis and her goal is TEN. Kristi catches a yoga class when she can and LOVES the step mill, "You can get on and be drenched in sweat in 15 minutes. Best. Workout. Ever."
Kristi majored in vocal performance, but she now wants to study nutrition. Running is her main thing, but she is also a coffee aficionado and says her fave coffee bar is Kreuzberg Café in SLO. "They have the best coffee I've ever had, and I know my beans."
But coffee beans pale next to the big excitement in Kristi's life—her upcoming wedding to fiancé Mike. We're thinking they probably make beautiful music together, as Kristi sings and Mike plays the guitar. She says they spend a lot of time at the beach lately because she's trying to "get her tan on" for the big day—September 16, 2013! We wish Kristi and Mike and Optimus Prime (their Yorkie) bliss and happiness!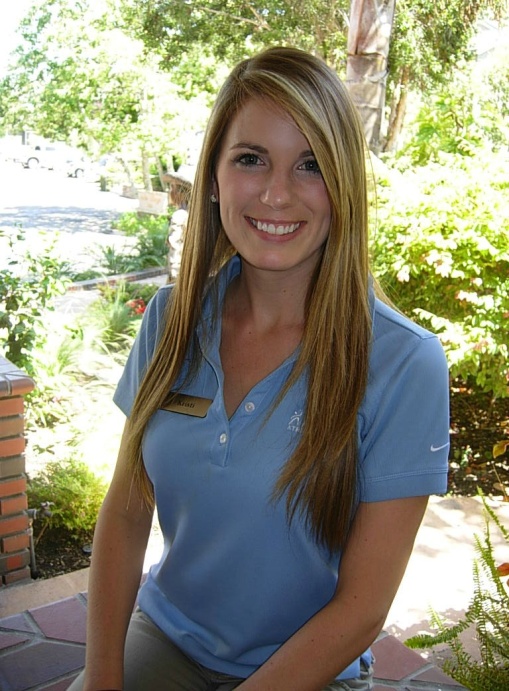 BTW, Kristi says her favorite thing about working at the club is the members, "They're very welcoming, like you're part of the family." Well, thank you, Kristi, for your warm and welcoming presence, stunning smile, and great club spirit. You are appreciated!

Miss Kristi, soon to be Mrs.



FROM THE SPA
BY SHERRI BUVICK

Pamper your dog with a bath and nail trim while you work out! "Shampooch" will be at the club July 24, from 9:00 to 3:00, You get some exercise, your dog gets a nice bath and smells good—you will both feel fabulous! $30-$50, depending on size of dog.
Do you have any questions about botox, Juvederm, Xeomin, or any of the other products available? Dr. Wendy Weiss can answer your questions. She will be at the club offering treatments and answering questions several days in July. Dates and times will be posted.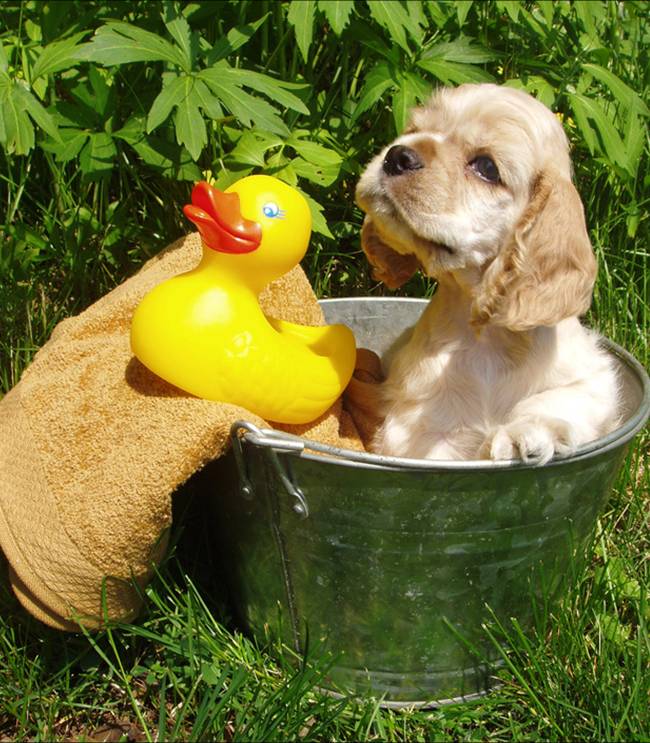 • Manicures, pedicures, and haircuts for the entire family offered by Denise!
• Acupuncture every Tuesday with Erika Eddy. She also offers free consultations, so make an appointment to see her!
• Massage is available at the club every day! Let our highly trained and skilled massage therapists help with those sore muscles, sports injuries, or relaxation.
• Teeth whitening is now available Friday through Monday mornings! Only $79.
• Chiropractic care by Dr. John Quinn every Tuesday and Thursday morning. Call 481-9696 to schedule.

Clean Dogs Are Happy Dogs!
CLUB SUMMER HOURS
Mon-Fri: 5:30 a.m. to 9 p.m.
Saturday: 7 a.m. to 9 p.m.
Sunday: 8 a.m. to 8 p.m.


KIDS' CLUB HOURS
Mon-Thurs 8:00am-6:30p.m
Friday 8:00am-8:00pm
Saturday 8:00am-1:00pm
Sunday 9:00am-1:00pm



Upcoming Dates to Note
July 1 Avila Bay Starfish HOME Swim Meet, 3:45-5:30
July 4 Club Closes At 5 pm. No Classes, Kids' Club Hours 9-2
July 5 HAPPY HOUR, Cadillac Angels, 6-8
July 5-7 32nd Annual Avila Bay Junior Tennis Tournament
July 10 Avila Bay Starfish AWAY Swim Meet, Cuesta, 3:30-6:00
July 12 Member Business Mixer, 6-8
July 12 HAPPY HOUR, Cuesta Ridge, 6-8
July 13 Saturday. Parents' Night Out! 5:30-8:30
July 19 HAPPY HOUR, Local Vocals, 6-8
July 24 Wednesday, 9-3. Shampooch will pamper your dog while you work out!
July 24 Avila Bay Starfish HOME Swim Meet, 3:30-6:00
July 26 HAPPY HOUR, Burning James & the Funky Flames, 6-8

Third-Thursday Wine Down takes a hiatus during the summer months. See you September 19!
No swim competition & game day in July. Next one is August 16!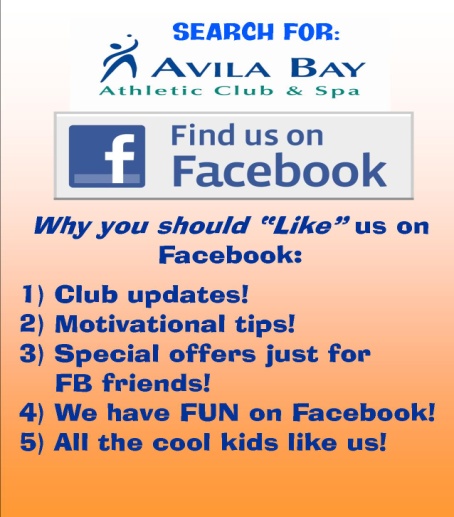 Kids' Club News
by Bre Boswell

Summer is in full swing! It is so great to be able to play with all our friends all day long. Since we may be taking some trips over to the park during he day, please remember sunscreen! Don't forget we also have a two-hour rule in Kids' Club. Children should be checked out after two hours to get a break, before being checked back in.
July Kids' Club Hours:
Mon—Thurs 8:00 a.m. to 6:30 p.m.
Friday 8:00 a.m. to 8:00 p.m.
Saturday 8:00 a.m. to 1:00 p.m.
Sunday 9:00 a.m. to 1:00 p.m.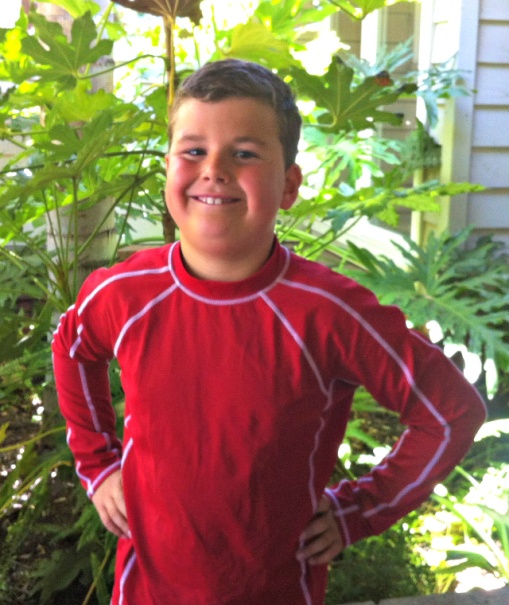 Congratulations to our Kid of the Month: Race Heinbockel! We are constantly impressed with Race's impeccable manners, his friendly and funny personality, and his kind heart. He's been coming to Kids' Club since he was a tot and adds such joy and fun whenever he shows up. Race is, in every way, downright AWESOME!
Questions and/or concerns: [email protected].




2013 Pool Rules
(partial list, please consult signage for the complete rules)
• Before using the pools or spas, showering off is REQUIRED
• Do not hang, play, or pull on the lane lines (anyone asked a second time to stay off the lane lines will be given a pool time out)
• Children under age 14 must always be DIRECTLY SUPERVISED by their parent or guardian, even when a lifeguard is on duty
• Children under 43 inches tall must wear a US Coast Guard approved life vest, or have a parent within arm's reach in the pool
• All children who wear diapers must wear swim diapers
• Use the pool and/or spa at your own risk
• No running, shoving, dunking, or hitting
• No screaming or excessive noise making
• No throwing balls (exception: sponge balls)
• No food in the pool or spas
• No water guns allowed
• No flips, back dives, or spinning entries from side of pool
• Items in the noodle closet are for ABAC classes only
• Free swim lane is for use by all ages, all of the time
• Shoes and shirts are required in the clubhouse