American Red Cross Babysitter's Training and Certification

Avila Bay Athletic Club and Spa

January 7th 1:00 to 4:30pm
and January 8th 1:00 to 5:00pm
(must attend all 7.5 hrs. for full certification)

• Class with Babysitter class completion certificate $50
• Full Class with Pediatric CPR and First Aid certification $75
• Optional manual and materials to take home additional $20

Info: Lydia Lawson
American Red Cross Licensed Training Provider 805-540-4505 or [email protected]
Congratulations to our Members of the Month!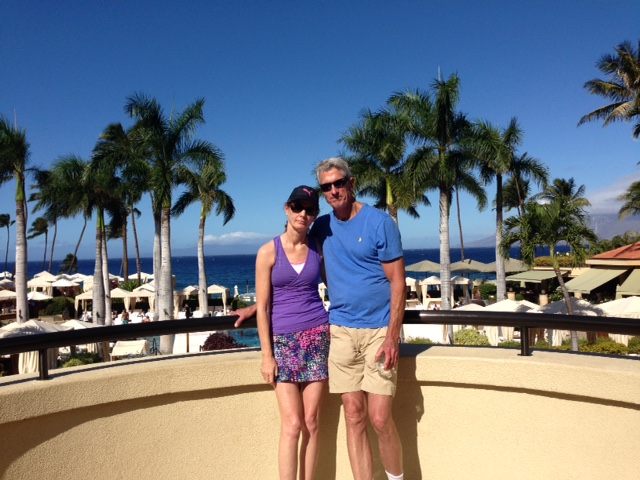 Paula and Bill Olson
Congratulations to Paula and Bill Olson! Paula and Bill along with their daughter, Cassidy, have been members at the club for 6 years! They moved to King Fisher Canyon in Avila, from Carmel. Paula and Bill have been married for 35 years! They have a 15 year old daughter, Cassidy. Both are semi-retired from being attorneys, and are loving the extra time they have now to spend at the club. They're both very active in tennis, and Bill enjoys a little time in the weight room. They also love staying active outside the club, as Cassidy and Bill enjoy dirt biking in their free time. Paula and Bill also love to go water skiing and taking walks on the beach with their three year old black and tan dachshund named Sadie. Their New Year's resolution is to get more relaxation! Congratulations again to our new members of the month, Paula and Bill Olson!
Congratulations to our Employee of the Month!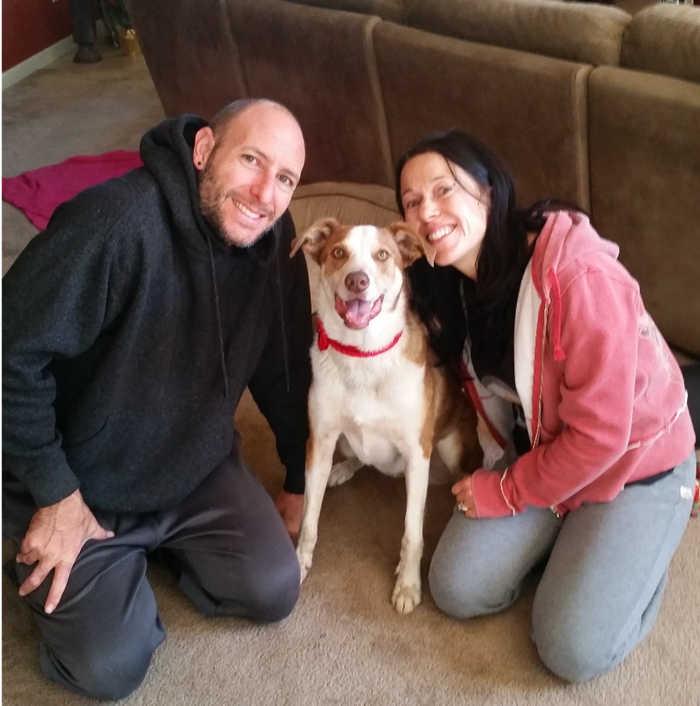 Larry Goldzman
Congratulations to our new employee of the month, Larry Goldzman! Larry has been an employee at Avila Bay Athletic Club & Spa for almost 11 years! He is one of our amazing personal trainers. Larry puts a smile on everyone's' face when he walks through the doors. He is so full of energy and you can just see the love he has for what he does. Larry has a beautiful wife named Chrissy, and a dog named Poly. Outside the club he is a PE teacher, and loves training in strength conditioning. During his free time Larry and Chrissy like to stay active and spend time outdoors. They love to go hiking and play basketball. Larry's favorite thing about the club is all the great members and staff. We couldn't be more proud to have Larry as such and amazing part of our awesome team at Avila Bay Athletic Club & Spa. Congratulations again to Larry!


Meet Christina Jacobson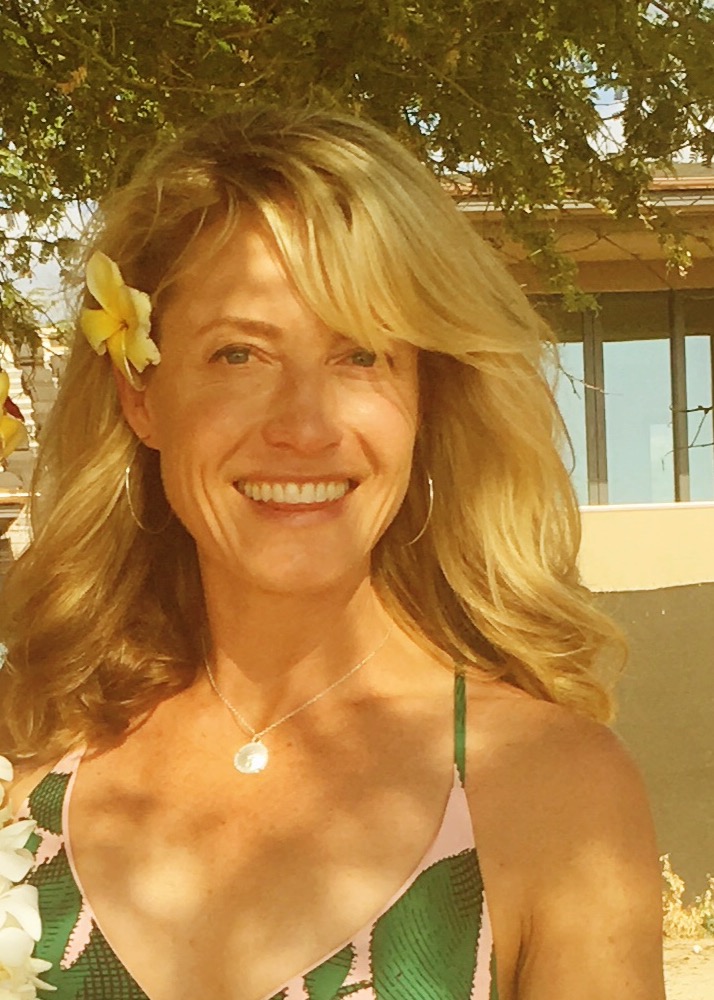 Avila Bay Athletic Club & Spa's New Esthetician
Christina is our new esthetician!
She was born in Botswana, Africa, and raised in San Luis Obispo and Micronesia. She has lived in California's cities and mountains while going to school, working, and gaining life experience, but SLO has always been "home". Christina's first career landed her in the Bay Area as a food product development scientist creating new dressings and sauces. She returned to SLO to raise her family, and pursue a second career in skincare and bodywork. She's passionate about family, food, fitness, and friends. When not mountain biking or running a local trail, she can be found tinkering with a recipe or spending time with her children and dog Cowboy. Christina's work emphasis with clients focuses on finding balance; helping the skin and body radiate wellness from within using an individualized approach of effective professional services and home care products. Her skills include rejuvenating enzyme and chemical peels, relaxing European facial massage, detoxifying facial lymphatic drainage, as well as waxing, acne, rosacea, and sensitive skin management. Christina thinks she's found a gem in the ABAC, where the staff are dedicated and friendly, and the members are positive and motivated!


Lasting Fat Loss Program 2017

Are you a serial DIETER?
Are you "adapted" to your dietary routine?
Have you been dieting and exercising without results?
Do you under eat or fear food?
Are you over exercising to maintain your weight?
Call or email to schedule

Safely lose fat and maintain a heathy body weight and composition without being hungry. We are all unique, but so many times we fall into the trap of conventional eating and unintentionally slow our metabolism. Learn to safely burn body fat, reduce inflammation, regulate blood sugar, etc.! With this deliberate way of eating and supplementation you will stimulate your metabolism and utilize your body's abilities to burn fat.
ABAC Members Special - $50 for ½ Hour Consultation
(805) 440-6869 [email protected]


Happy New Year from the Fitness Department!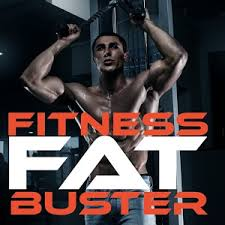 Bring in the New Year with less baggage….. Well at least by February 1st!
2017 begins with a
30 Day Fitness Fat Buster at ABAC!

Reset and get fit beginning January 15 – February 14!

Includes:
● 4/8 Private training sessions with the trainer of your choice.
● 2 Private sessions with Nutritionist Connie Rutledge.
● 30 day supply of Pruvit Keto (ketone supplement).
● Weekly coaching call (4 calls).

Package rates and more information will be available January 5th in the lobby.



Pilates and Small Group Punch Cards on SALE for the whole month of January!
$195.00 10/50min. sessions
Or
$85.50 10/30min. sessions.

Purchase at the front desk today!


NEW!!! Teen Fit!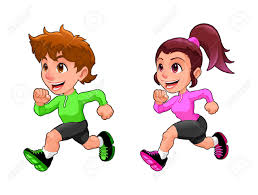 Class begins on Wednesday, January 11th
3:30pm with instructor Victoria Kromhout!
This class is a great opportunity for pre-teens and teens ages 11-15. The focus will be on athletic training, coordination, agility, core, and flexibility. Spread the word!!!



Your WEEKLY Tennis Ticket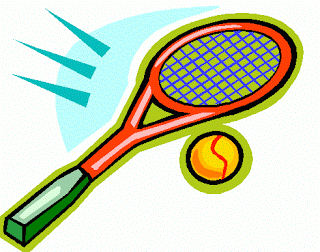 There is something to do for every member of your family, every day of the week!
Monday
*3:30-4:00pm - Tiny Tots Tennis - Staff
4:00-5:30pm - Intermediate/Advanced Clinic - Hugh/Staff
6:00-7:30 pm - Advanced Women's Live - Ball Garrett
*7:30-9:00pm - Beginners Adult Clinic - Staff

Tuesday
3:30-4:30pm - Beg. Junior Clinic -Staff
4:30-5:30pm - Int. Junior Clinic - Staff
6:00-7:30pm -Intermediate Live Ball - Kat
*7:30-9:00pm - Intermediate Adult Clinic - Staff

Wednesday
*3:30-4:00pm - Tiny Tots Tennis - Staff
4:00-6:00pm - Advanced Tournament Clinic - Hugh
6:00-7:30pm - Advanced Men's Live Ball - Nick

Thursday
9:30-11:30am - Adult Clinic - Leah
2:30-3:30pm - All level drop in Clinic - Mike (Free)
3:30-4:30pm - Beg. Junior Tennis - Staff
4:30-5:30pm - Int. Junior Tennis - Staff
*7:00-8:00pm - Triple J Music & Tennis - Staff

Friday
9:00-10:00am - All level drop In Clinic - Mike
4:00-5:30pm - Advanced Junior Clinic - Staff
*5:30-7:00pm - Advanced Adult Clinic - Staff

Saturday *9:00-11:00am - Fit Tennis - Garrett and Kristin

Sunday 10:00-11:00am - Every 4th Sunday Clinic - Korey

*Are all new clinics!


Two Tennis Reminders
1. We need your help! When the courts are wet, we will squigee as soon as we no longer see rain approaching on the radar. We will try to leave a phone message on extension 106 so you can call and get an update. Even if all puddles have been rolled out, without sun or wind hitting the court it is still damp and won't be dry enough for play. It could even take a few hours from that point if it is damp enough. We will be going back to asking folks to sign a wet court waiver if they go beyond our best judgement that the courts are not ready for play, if you choose to go ahead.
2. PLEASE always check in with the tennis tower, if it is open, before you take a court. They are there to keep the schedule running smoothly, and can help move over junior clinics to a lesser amount of courts if there are any members waiting to play. We want you to always get a court!


Jaw Dropping January For Tennis…….
Jeez, January is jumping! In addition to what is listed on the Tennis Ticket, we offer the following to get your year off to a fantastic start:

Saturday January 7 Garage Project and Tennis Clinic for Adults
All level New Year tennis clinic from 12:00-1:00pm followed by bottled beer sharing, hosted by Tennis Director, Mike Marquez from 1:30-3:00pm. Limit 12. Sign-up in the tower.
January 14-16 The 1st annual Wood Racquet Tennis Tournament
Wear vintage attire and sport wooden racquets. Men's & Women's Open, 4.5 (A), 4.0 (A-), 3.5 (B), Singles & Doubles & Mixed. Players dinner Saturday. Sunday evening will feature celebrity doubles and mixed doubles. Monday includes semis and finals in all divisions with awards presentation. Entry fee per event, $30.00 singles, $40.00 doubles.
Proceeds benefiting Big Brothers and Sisters
Pick up a flyer with all information at the tower and while you're there, sign-up!
Monday January 30 Adult Tennis Clinic + SLOcial Club
Join your ABAC friends for a tennis clinic from 7:00-8:00am followed by a brisk hike on the Avila Ridge Trail Loop from 8:00-9:30am.


Tennis Department
Words of Wisdom
I've been following Allistair McCaw since last year after Cal Poly men's tennis was defeated on the road at TCU. Head coach Nick Carless shared a letter by McCaw in the locker room with the team after a crushing defeat. Allistair has developed his own revolutionary training called the McCaw Method, which maximizes the potential of those he trains and advises worldwide. More information can be found at www.themccawmethod.com .
Below is the letter

"Reality is, you are never going to realize your potential, if you can't master this one thing".
Dear Cal Poly Men's Tennis Team,
Here's something I'd like to share with you that I'd wish someone would have told me when I was growing up and playing sport. Fact is, like it or not, you're not going to play well or the way you'd like to, every time you step out to compete. In fact, you won't even win playing your best either sometimes. Here's the reality: You will have more days that you ARE NOT going to be playing to how you'd like to. Part of the reason why athletes get so down on themselves is due to their expectations and the fact that they want to play 'their way' every time they step out to compete.
The truth is – it's impossible.
That might sound a little negative, but it's the reality. You have always got to expect the best from yourself, (be confident), give your very best, but be prepared and ready to handle the way you are going to think when you aren't playing how you'd like to. It's not all going to go the way you plan it. You can't control that. But you can control how you are going to react to it. Great athletes are great, not because they have brilliance, but because they are more self- accepting of their mistakes. They just know how to deal with it better. They are consistent in their habits and routines too. That's the reason they've won some of their biggest games or tournaments playing far less from their best. I once read this great quote and it stuck: "In the heat of battle (competition), you don't rise to your level, you sink to the habits you have created in your practices". I love this quote because it's so true. As a sports performance coach, I keep reminding the athletes I work with, that you become your habits under pressure. So, they better be good ones! I just read a piece on former French Open Tennis champion Gaston Gaudio. This is what he said:
"Most of the time you don't play the way you want, things don't go the way that you would like to, so you have to manage that". -
Key word: "Manage" (Mindset management)

Many years back, while living in South Africa I worked with Graeme Smith, The former South African cricket captain. This is what he said to me: "I know I'm not going to play the way I want to every time, but I can control how I'm going to think about it". NBA star, LeBron James said that it's impossible to play 80 odd games a season and expect to be firing on all cylinders every game. What matters is that I'm trying my hardest every game, putting in the work. Some players put so much pressure on themselves thinking they can rock the floor every night! It's impossible! Good friend and Maria Sharapova's coach Sven Groneveld once said: "To win a Grand Slam (7 matches) it's impossible that you will play great every match. You have to expect a few less than great matches along the way." Another client of mine, 3 time World Squash Champion Ramy Ashour, went to the 2014 World Championships knowing he wasn't anywhere near 100% fit, after 8 months being out injured. Being in touch with him by phone after each match, he simply said: "I got through, even though not playing my best, but all that matters is that it was good enough for today to play tomorrow again". This is what a winner and champion understands; just accept it and get through it!

In my experience of working with athletes of all levels, I've found that it's those with perfectionist like personalities who are most likely to hurt their own performances by not accepting that they aren't playing as well as they'd like to.

But before I finish, let me share these 3 things with you:

1. A successful athlete accepts that they aren't going to play their best every time they step out to compete.

2. They understand that success lies in the consistent control of their habits, emotions and mindset.

3. A Successful athlete understands that in order to win on their 'bad' days, they need to continually give their best effort and believe they can actually win. They don't let a negative or bad attitude get in the way.

Cal Poly Men's Tennis, if there is just one more thing I want to leave you with, it's this:

You are not defined by what you do or by your results. Rather, you are defined by WHO you become and how you handled the journey.

Good luck.

Yours Sincerely,
- Allistair McCaw


High Level
My new favorite restaurant is located at 181 Industrial Way, Suite B, in Buellton, CA. Industrial Eats, a craft butcher shop and restaurant specializing in meats and wood-fired fine food, serves breakfast, lunch, and dinner. Owners Jeff and Janet Olsson have operated New West special occasion catering in Buellton for 15 years. Jeff, the executive chef, has decades of experience in high-end restaurants across the country, including Bobby Flay's flagship restaurant in Manhattan, Miller's Red Sage restaurant in Washington, D.C., and the first certified organic restaurant in the United States, Restaurant Nora, also in the nation's capital. Coffee lovers will be in awe of the 70-year-old copper Salvatore espresso machine, described on Industrial Eats' Facebook page as, "the coolest coffee machine on the Central Coast." The restaurant and craft butcher shop is open daily from 10 a.m. to 9 p.m. The phone number is 805-688-8807. The website is industrialeats.com or find them on Facebook at facebook.com/industrial eats, where they post daily specials and photos of food.



New Tennis Ball Machine !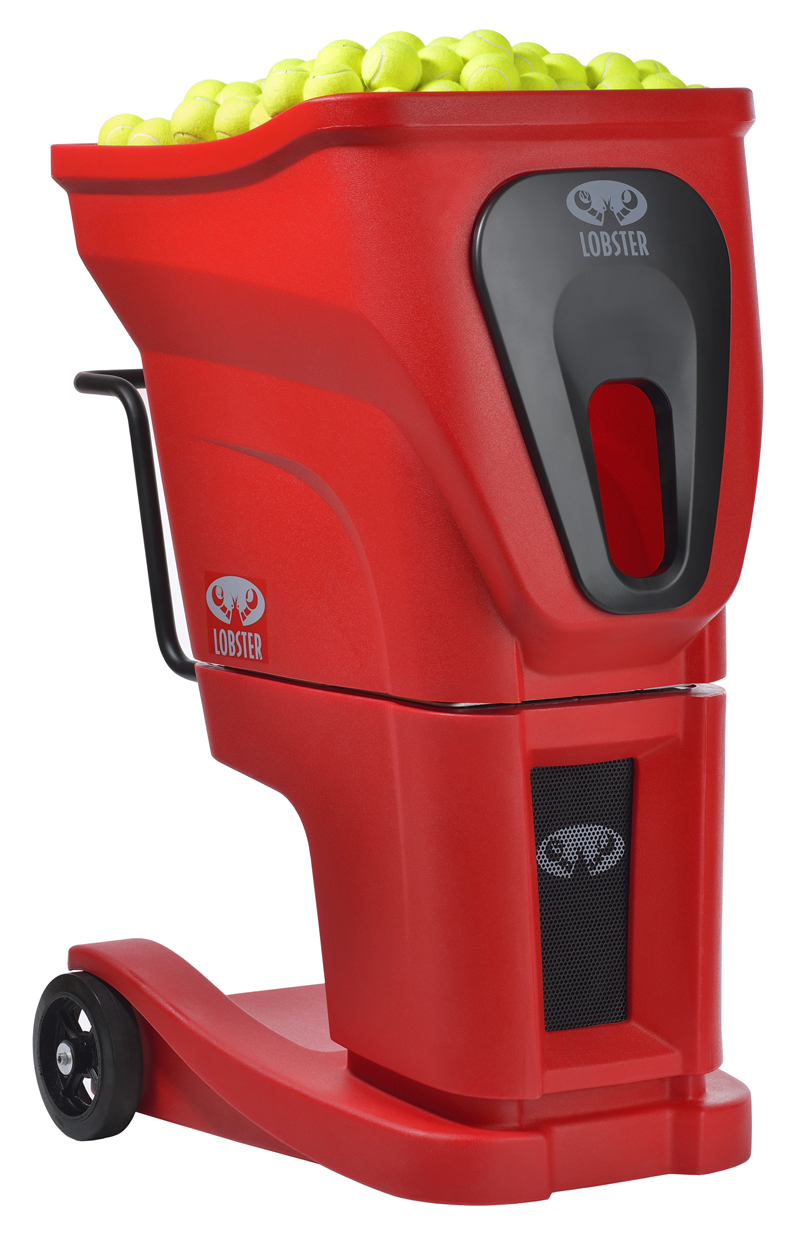 Lobster Phenom 2 has arrived at Avila Bay Athletic Club & Spa. Tennis director Michael Marquez will be holding five free classes on Monday January 2, 2017 to get members familiar with the new ball machine. Classes will begin classes at 7:00 A.M. to 8:00 A.M.; 8:00 A.M. to 9:00 A.M.; 9:00 A.M. to 10:00 A.M.; 10:00 A.M. to 11:00 A.M and 11:00 A.M. to 12 P.M.

Why Phenom 2 is the Best Electric Tennis Ball Machine?

The Phenom 2 tennis ball machine by Lobster Sports is the top of the line machine and part of their club series. This machine is a stationary machine and is electric.

Features – The Phenom 2 has everything you could even imagine in a tennis ball machine. It holds 250 balls and is 99 lbs. It boasts speeds of 35-80 mph and can create top and back spin on the ball. The feed intervals on this machine are between 2 and 9 seconds with the option for random intervals as well.

The elevation of the machine is electronically adjusted from 0-50 degrees. The oscillation options of the Phenom 2 are very innovative. It has random horizontal, random vertical, triple oscillation and fully random. Triple oscillation means that the ball will move at random depths but the speed and spin of the ball is controlled.

The fully random oscillation option allows the ball to go in random directions at different heights AND different speeds and spin.

The Phenom 2 allows you to program 6 different custom drills with 6 shots in each drill. The Phenom 2 also has 12 preprogrammed drills that characterize different styles of play and levels of players such as Moonballer or intermediate. With this machine, you can also select a position such as narrow, medium or wide.

What type of customer would be best suited for this machine?

The Phenom 2 tennis ball machine by Lobster Sports is best suited for club use.

This machine is top of the line and the perfect tool for professionals to train on. All of the oscillation features and programmability make it a front runner for real match simulation.

Avila Bay Athletic Club & Spa is going to benefit from having the Phenom 2 because it is the best of the best and being electric means they wouldn't have to worry about replacing batteries or charging them between guests at the club.

The Phenom 2 leaves no feature untouched and every aspect of tennis training is considered. The Phenom 2 tennis ball machine is a tennis ball machine lover's dream come true.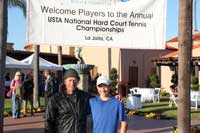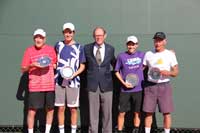 Our members Zach and Frank Collie went down to La Jolla for the USTA National Hard Court Tennis Championships on December 2-4 to play in the Grandfather-Grandson division. After a heartbreaking 11-9 3rd set tiebreaker loss to the #1 seeds in the first round they re-grouped and stormed through the Consolation Division to earn a silver platter for being the winners of the Consolation Draw. What a wonderful (and interesting tennis/strategy) to have a 16yo and an 80yo on the court together! Good stuff!



HAPPY NEW YEAR FROM THE SPA DEPARTMENT!
Take a "me" moment and receive MASSAGES in 2017!

Research shows that massage therapy can relieve stress significantly on physical and psychological levels including decreased blood pressure and heart rate as well as significant changes in emotional states.

Massage is generally considered part of complementary and alternative medicine. It's increasingly being offered along with standard treatment for a wide range of medical conditions and situations. Studies of the benefits of massage demonstrate that it is an effective treatment for reducing stress, pain, and muscle tension. Some studies have found massage may also be helpful for:

- Anxiety
- Digestive disorders
- Fibromyalgia
- Headaches
- Insomnia related to stress
- Myofascial pain syndrome
- Soft tissue strains or injuries
- Sports injuries

Beyond the benefits for specific conditions or diseases, some people enjoy massage because it often produces feelings of caring, comfort, and connection


Front Desk Notes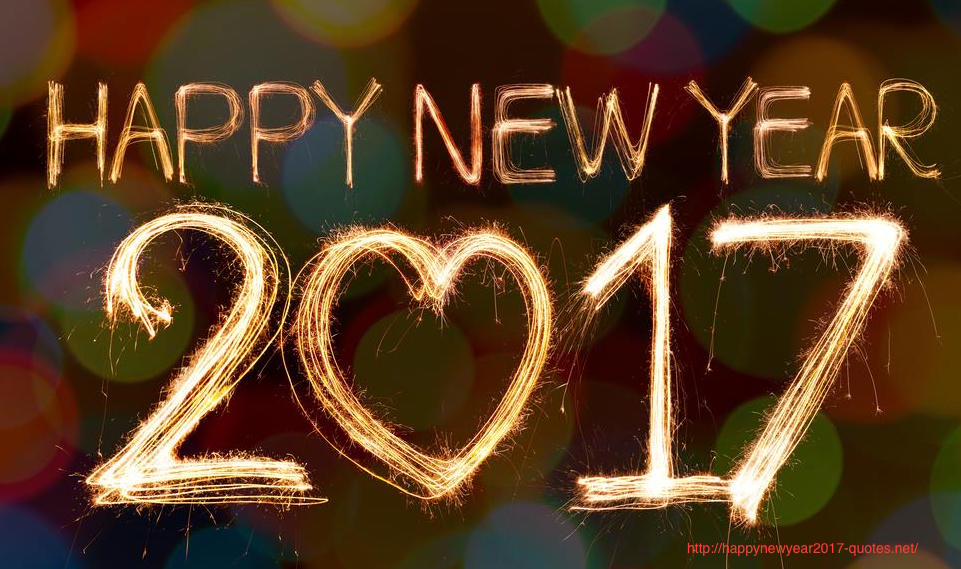 Please remember that all guests will need to complete a new 2017 guest wavier before they can use the club. Also all minors must have one completed by their parent. We hope everyone had a wonderful 2016 and we can't wait for a even better 2017.
Questions?
Contact Travis Hawley at 805-595-7600 ext. 113 or [email protected]


Wine Club 2017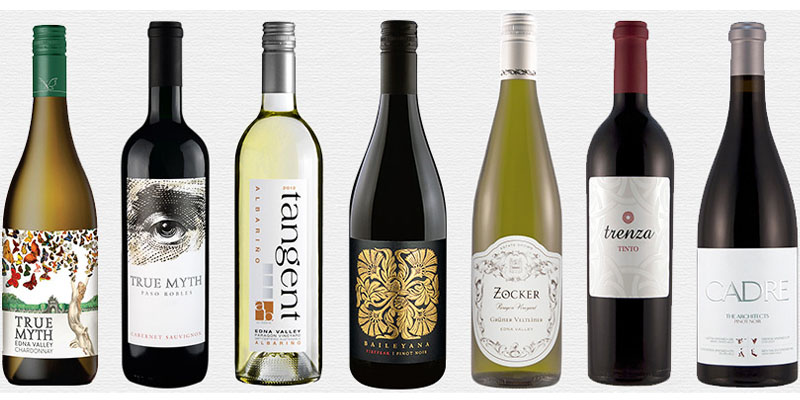 HAPPY NEW YEAR!! Join us every third Friday for a night of Great Wines & Good Times. This month we are meeting January 20th, from 6-7:30 and are happy to have Niven Family Wines back for another wonderful evening! As always we will have wonderful Hors d' ouerves prepared by the Oasis Grille staff. The event is $20 with RSVP and $25 at the door. Non-Members are welcome but be sure to reserve your spot as they are going fast! Child care is also FREE with reservation. Questions? contact Travis Hawley at [email protected]


Beer Tasting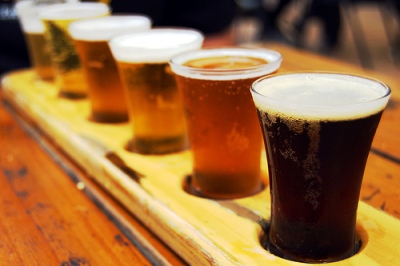 New for 2017 we will be holding a monthly "Beer Tasting" similar to our monthly wine club we will be every FOURTH Friday from 6-7:30PM. Join us for the FIRST EVER Beer tasting with the brewery that told the world about the 805, FIRESTONE WALKER. Beer tasting will be $20 per person with RSVP and $25 per person at the door and each beer will be matched with a delicious appetizer from the oasis grille. Sign-up across from the front desk! Child care is also FREE with reservation.
Questions? Contact Travis Hawley at [email protected]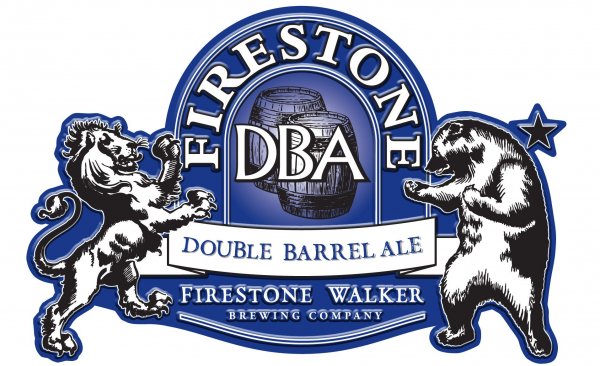 Greetings from the Aquatics Department!
I'm sure you'll all agree that 2016 has been a great year despite ups and downs. As the year closes we all can think about our goals and set about making new ones. I hope that the New Year brings all our members, personal, and athletic mountains to climb and success. I sincerely hope for a wonderful New Year to you all and one that includes our beautiful pools and its programs. See you around the pool!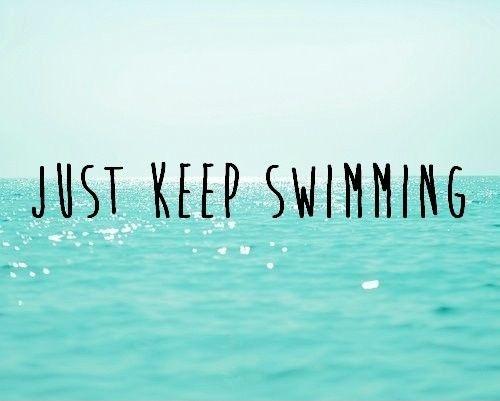 Club Workout Reminder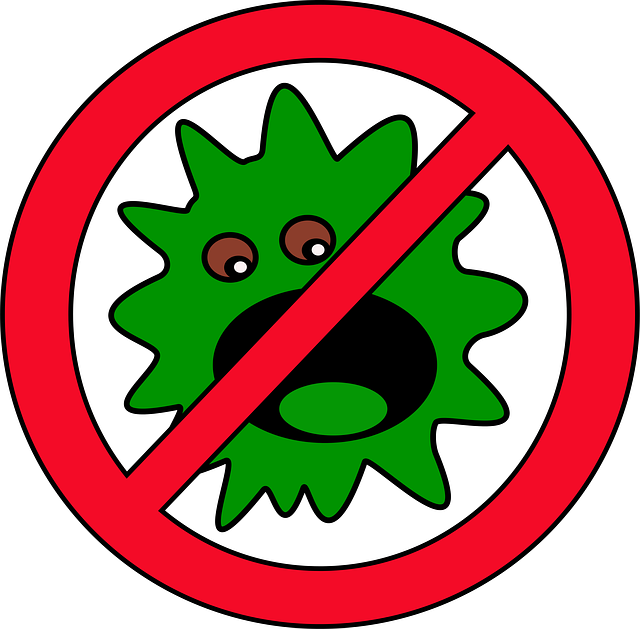 Please remember to clean up your workout area when you are done. Putting away equipment and wiping down machines will insure the club stays clean and safe for all our members use. Especially with the upcoming flu season right around the corner.
Special Events At The Club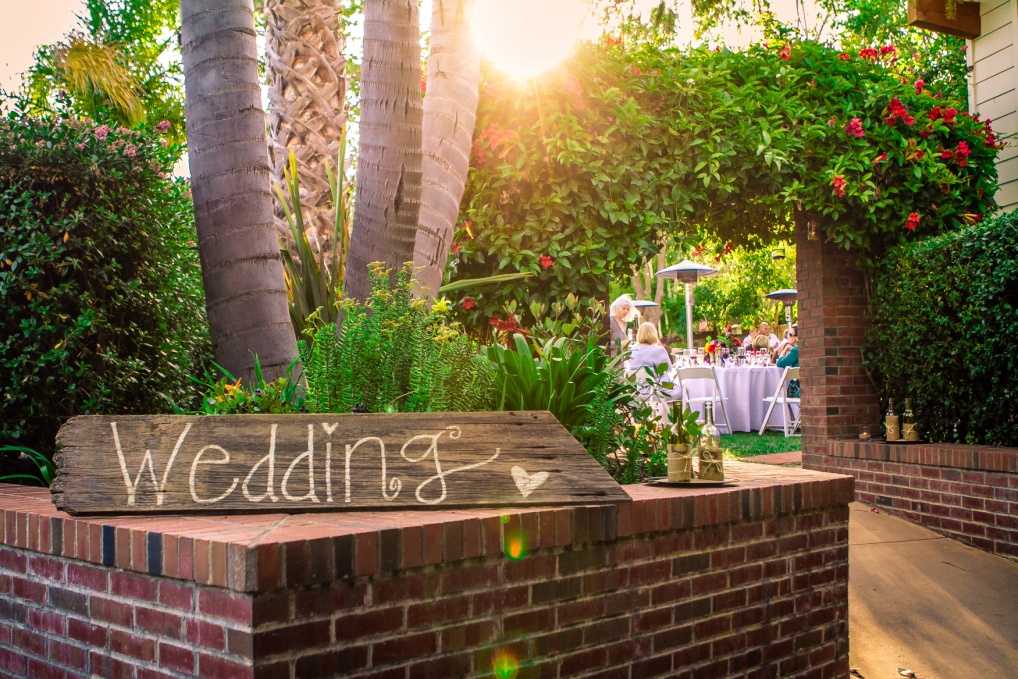 The Avila Bay Athletic Club & Spa is the perfect venue for any special occasion! Our mission at the Avila Bay Club & Spa is to ensure your happiness and satisfaction with the planning and implementation of your event. We tailor each and every event to result in a day (or evening) that is enjoyable, stress-free, and creates a beautiful lasting memory for yourself, your family, and your friends. You will find our staff to be personable and experienced. Attention to detail and superb service are our specialties. Our skilled and accomplished Oasis Grille team is always eager to please, offering the convenience of on-site catering and a wide variety of delicious menu/banquet choices. The Avila Bay Club & Spa is the ideal site for a memorable celebration! Questions? Please contact: Travis Hawley at 805-595-7600 ext. 113 or [email protected]
2017 Guest Passes and Review of Guest Policy
We had many members happy, and many not so happy, about the 2016 summer guest passes and their seasonal restriction. There have been various ways of giving out free guest passes to members over the years and we will continue to evaluate that each year.Members were promised after 2015 that we would do something different the next summer to lessen the amount of member guests at the club. Our trial this year overwhelmingly showed us that having 12 passes to use in one month was definitely the problem with the summer before being too busy. We do agree however, that a compromise should be tried and have been brainstorming for months about the best compromise for 2017. ABAC has decided to offer free guest passes to members again next year, with some notable changes: - Each membership will receive two free guest passes per month.-The passes will expire at the end of each month.-We will keep track of the pass usage for you - no more passes to carry!-The guest fee will be reduced from $20 per person down to $15 per person effective 1/1/17.
Guest Reminders:
-You must be with your guest while they use the club.
-Please greet your guest at the door to get them checked in, if they arrive separately from you.
-An individual person can be a guest at the club for two days per month maximum.
-If you have a visitor/family member that wants to use the club for more than two days in a calendar month, they are able to purchase a short term membership from the membership staff.
During summer months this option is only available to non-members that normally reside outside of SLO County.
-All guests under the age of 18 must have a guest waiver signed by their parent. No one else is legally allowed to sign the waiver.
-Guest waivers are done yearly, and a new one must be signed by January 1, 2017.
Kids' Club
Happy New Year to Everyone!
Welcome 2017!
We had a great 2016 and are hoping for another one. Please help us start the year by updating your registration paperwork in Kids' Club. We will be handing out new forms for you to update and bring back filled out. It's for the safety of your child so we appreciate your help with this matter. You are legally required to have them updated yearly.
Congratulations to our New Kid of the Month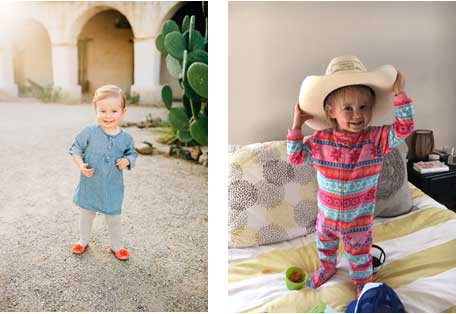 Reagan Landre

I would like to say a big congratulations to Reagan Landre for being nominated and chosen as the newest Kid of the Month. Reagan always comes to play and she lights up the room! Her happiness shines when she is playing. We are so grateful that she comes to play with us every week!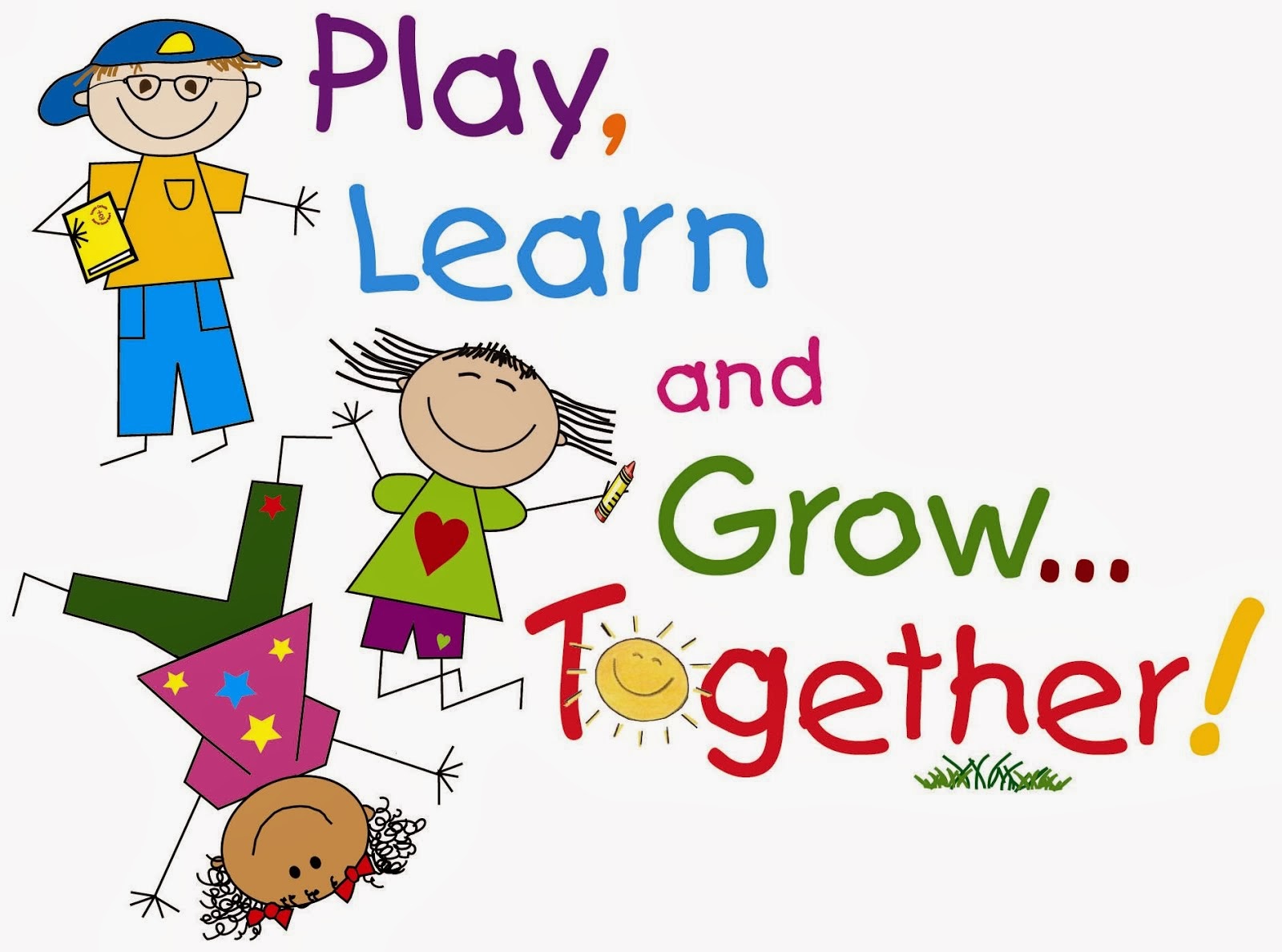 Keep an eye out for the MANY activities that Avila Bay Club offers for kids other than just our amazing Kids' Club. We have kids fitness classes, swim lessons, swim team, tennis for kids, Parents Night Out, etc. And Kids' Club itself does some fun things throughout the year like a book exchange, pizza party, end of Summer ice cream social, etc.
Please feel free to contact Bre with any questions or concerns, or even just to say hello!
[email protected]. Thank you!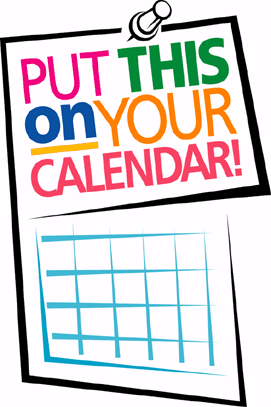 A brand new year is here!
That means that this month's Parent Night Out is going to be epic. We are going to continue celebrating 2016 for this fun event. Bring the kiddos to us and we will feed them dinner, do an art activity, play social games, tire them out, and send them home ready for bed.
Saturday, January 14th from 5:30pm to 8:30pm, take
some time to yourself. It's the rare opportunity to leave the kids and not have to stay onsite so take advantage. Don't miss out and sign up in Kids' Club, at the front desk, or email [email protected] today to reserve your spot!