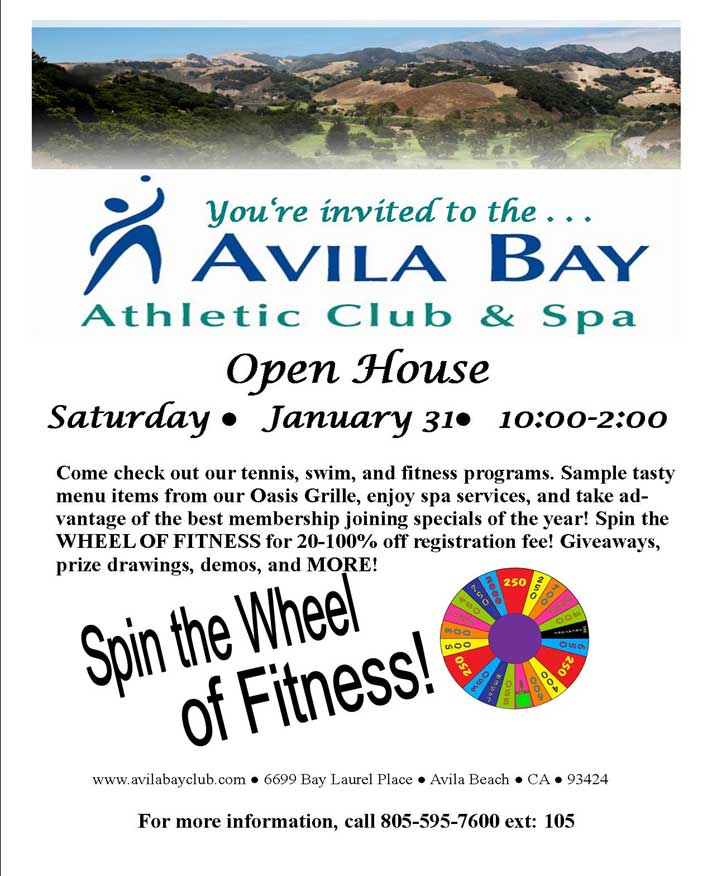 Congratulations to our November Member of the Month!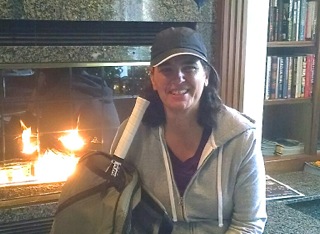 Congratulations to Helen Sipsas on being selected as our member of the month.

Helen has been married for 26 years to Donald Ramirez and has 2 daughters Emily 15 and Lauren 12. She is a Certified Financial Planner. You can find her company at www.peakwealth.com. She received her BS in Finance from USC and her MBA in Finance from LMU. She has served on a number of non-profit boards.

Helen moved to the Central Coast for a better quality of life in 2004. Moving from Glendale they were used to having a pool, so in 2006 they joined ABAC mainly for the use of the pool for their girls. They envisioned themselves exercising but it just didn't seem to happen. Then last year it was a New Year's resolution to live a healthier lifestyle that changed her family's life. She has lost 70lbs from changing their eating habits from processed food to whole grains, fruits, veggies, and a small amount of meat. (In fact, they had their kitchen remodeled to include lots of cabinets which now sit empty because they do not buy any packaged food.) They have been become very active members. She credits her daughter's interest in tennis that got her involved in tennis. (Plus Mark prodding her along). In June she started taking tennis classes with Jenny and now she is in the Tennis League, undefeated with her partner! Helen participates in power classes and has made working out at the club a priority. It has changed her life. She loves that the Oasis Grille makes it easy to eat healthy, hard boiled eggs for on the go and her favorite is the veggie omelet.

Her favorite things at the club are: Tennis lessons/clinics, Power classes, supportive members, and staff!

Helen, we think you are awesome. Good luck as you continue your journey towards a more healthy lifestyle! We are so glad you are a member of ABAC
November Employee of the Month Congratulations Noël Phillips!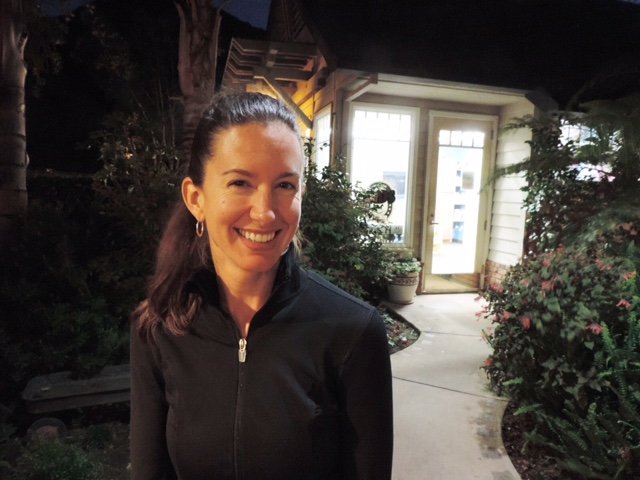 After escaping the claws of grizzlies in Montana, Noël breathed a sigh of relief as she made it to the central coast of California with its sunny skies and ocean views. Her past year working at Avila Bay Athletic Club has been a time of torturing personal training clients, brutalizing cyclists in cycle sculpt, and helping everyone breathe with the help of yoga. With over a decade of training experience under her belt, she's got a big bag of tricks to draw from. She feels immeasurably honored to have been selected as employee of the month this time around. It certainly adds a bright star to her final month in Avila. It is with a heavy heart that she will be leaving the warm California climes for the mountains of Colorado. But she has felt incredibly blessed to have been a part of such an amazing community of members and coworkers here at Avila Bay Athletic Club.



From The Fitness Department
Fitness Specials for the NEW YEAR!!
Free TRX Training on "The Strip". Our new strip of fun is almost ready for you to try a 30 minute TRX workout lead by our personal training staff. SGT schedules available outside the main group fitness studio!
The TRX Suspension Trainer is the original, best-in-class workout system that leverages gravity and your bodyweight to perform hundreds of exercises. You're in control of how much you want to challenge yourself on each exercise - because you can simply adjust your body position to add or decrease resistance.
The TRX Suspension Trainer:
• Delivers a fast, effective total-body workout
• Helps build a rock-solid core
• Increases muscular endurance
• Benefits people of all fitness levels (pro athletes to seniors) – Great for our tennis members

Free and FUN Fitness Bingo! Everyone can play! Bingo cards are located across from the front desk. Just have the trainer or instructor sign off after you have participated in the class or activity!
Free Western DANCE NIGHT lead by instructor Kate Wels. 6:30pm – 7:30pm January 14th. Come on down for line dancing, western theme Zumba songs and a lot of laughing!
Special $195.00 Pilates Punch Cards are back! 1 card per member! See your trainer or the front desk.


Training Testimonial – Member Bryce Merritt has lost 40 lbs in just 45 days!
The most significant lifestyle change has been both diet and exercise. Before working with Randy, I had gained about 80 LBS. in a two year period and was becoming more and more lazy and out of shape. After a few months, working with Randy three days a week, I have lost about 40 LBS, and my energy level has gone up dramatically. Randy is very knowledgeable about all aspects of the human body. He has not just been a trainer but also a dietician, a physical therapist for some past injuries, as well as helping me change some bad movement patterns and habits unique to my body. All of the things we have worked on together have been very successful, much more than I thought it would be when I started my first session. I recommend anyone who is thinking of using a trainer to help them at the gym at least go and meet with someone like Randy and give it a shot. I think for someone inexperienced at the gym like I was, will be pleasantly surprised with the outcome. I don't think I have a single favorite exercise but I have really enjoyed watching my progression on the bike. When I first started out I don't think I could do five minutes, now that is nothing. Having Randy as a trainer has been a very positive experience for me. I've learned a lot of great exercises, stretches, and movement patterns that I really like doing because what I thought should be easy many times turn out to be the hardest thing all day. Randy is very good at picking out things that I may not see or notice and he always knows exactly how to help me improve on a daily basis. I know without Randy I couldn't have made the kind of progression I have.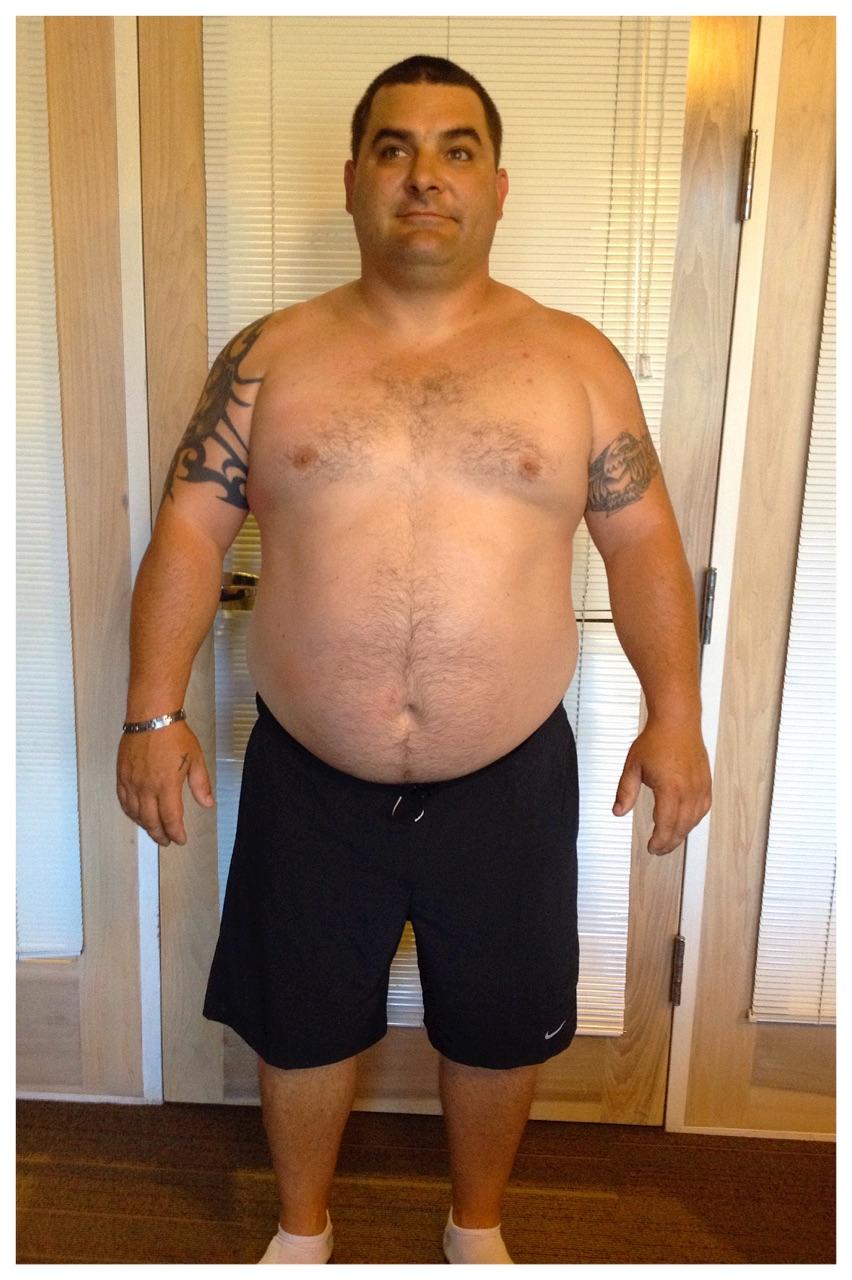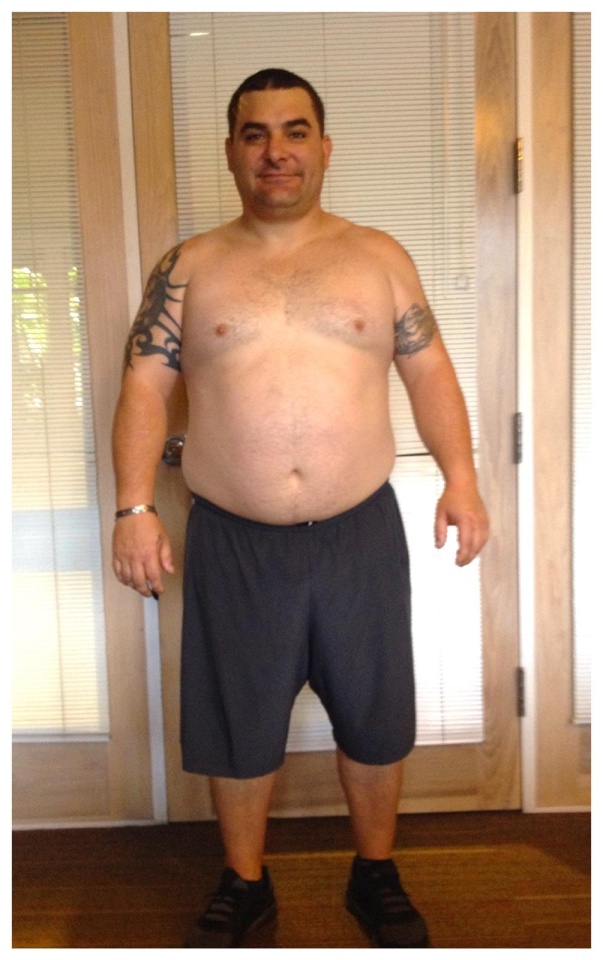 Reply from Trainer Randy Hose:
In my 10+ years of providing personal training services, I have worked with a wide variety of clients with a range of skills and abilities. When I began working with Bryce, I was grateful for his immediate personal sense of motivation and drive. He came with specific goals, yet was flexible and trusted me to provide training that was tailored specifically to his needs. He always arrived with a can-do attitude, a willingness to try anything, and made exercise and wellness a priority. During our training sessions I was constantly impressed by his positive attitude and ability to work hard throughout every session. He set his mind to giving his all and has seen amazing results. Those results were not achieved easily. Bryce did not rely on me to achieve his results; rather, we worked diligently together to realize his goals as a team. Personal training results happen when I have clients who are intrinsically motivated like Bryce. He has been an inspiration to me as a trainer and I love to watch him improve and feel healthier each day.



From the Tennis Tower
Playing Over the Winter Months
For most of us, we play the same style throughout the year. There is a big difference playing in the winter as compared to spring or summer. There are two main factors that change from summer to winter. First is the temperature. As air cools the flight of the ball slows along with the bounce shortening. This means the ball does not bounce as high when it is cooler. The second, and to me, the most important is the sun. As we get into the middle of winter, the sun gets lower. If you are on the north side of the court, you are at a serve disadvantage. There are two things you can do to help increase your chances of winning. The first is to make sure that your partner who is serving on "the back side" is comfortable in the sun. The second is to avoid getting in a lobbing type of game. Try hitting out a little more and applying more pressure on your opponents. The goal is to try and keep the ball lower and avoid the lob. If you play to your surroundings you will always have an advantage! Best of luck!
Aquatic News . . .
Avila Bay Starfish Swim meet for kids and adults will take place from 11 to 1 during open house on January 31, 2015.


It is never too late to be a better swimmer…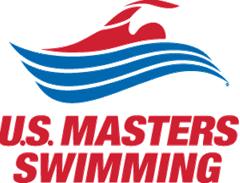 Avila Bay Club Masters

The Avila Bay Club Masters is an adult swim class coached by Liz Mills and Kaley Conrow. We focus on giving you a great workout (at your level) while making swimming easier at the same time. You will learn stroke technique, build endurance, and gain confidence in the water. Come try it out! The first two practices are free, and the price is $56 for 10 practices. See you at the pool!

Mondays & Wednesdays: 5:30-6:30PM
Tuesdays & Thursdays: 6:00-7:00AM



From our Events Director
Third Friday Wine Down: Alright, enough is enough! I permanently moved wine club to the THIRD Friday of every month. I appreciate everyone's support and attendance through these past couple months and I'm excited to start the New Year with the fabulous Biddle Ranch Vineyards! I look forward to seeing everyone soon and tasting more great wines. This month we are meeting January 23 from 6-7:30 in the multi-purpose room. Wine tasting is $15 per person with RSVP and $25 at the door (so PLEASE RSVP) Each wine will be paired with delicious Hors de' Oeuvres prepared by the wonderful Oasis Grille! Free child care by reservation. Non-members welcome! Sign-ups are located in the lobby. Questions or reservations? Contact Travis at 805-595-7600 ext 113 or [email protected]

Notes from the Front Desk: Happy 2015!! Please remember to pick up your guest passes at the front desk and that all your guests will need to complete the 2015 guest wavier which is located at the desk or online at avilabayclub.com! I have a feeling 2015 is going to be a great year and the customer service staff are very excited to start it off with the best members you could ask for! As always if you have any questions or concerns please contact Travis Hawley @ [email protected] or 805-595-7600 ext. 113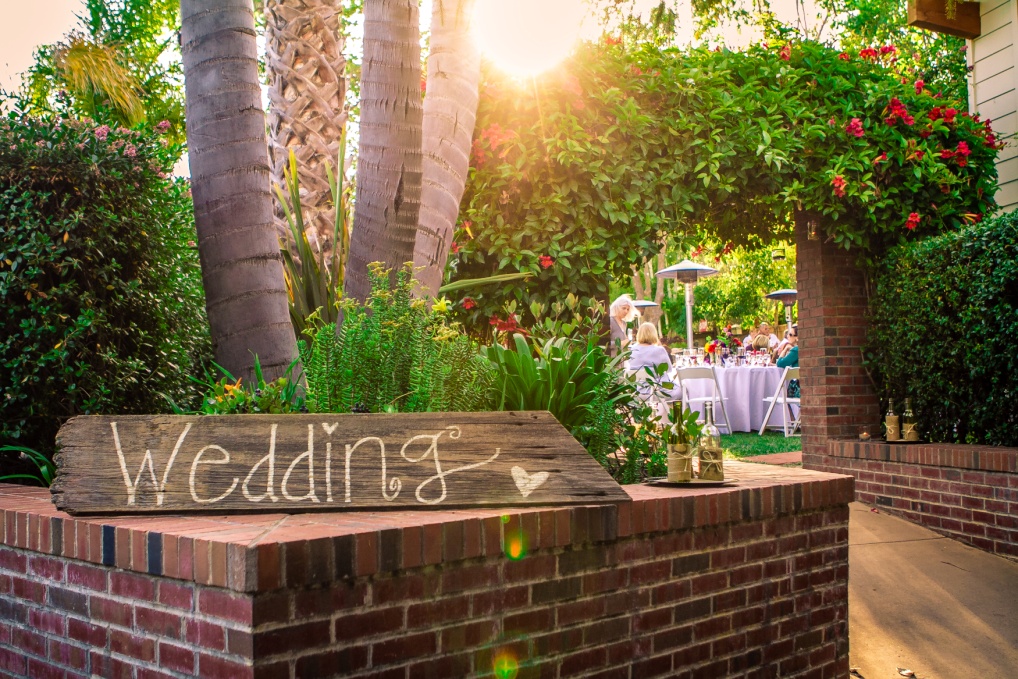 Special Events at the club: Special Events @ the club- No better way than to start the year off than with a PARTY! The Avila Bay Athletic Club & Spa is the perfect venue for any special occasion! Our mission at the Avila Bay Club & Spa is to ensure your happiness and satisfaction with the planning and implementation of your event. We tailor each and every event to result in a day (or evening) that is enjoyable and stress-free, and one that creates a beautiful lasting memory for yourself, your family, and your friends. You will find our staff to be personable and experienced. Attention to detail and superb service are our specialties. Our skilled and accomplished Oasis Grille team is always eager to please, offering the convenience of on-site catering and a wide variety of delicious menu/banquet choices. The Avila Bay Club & Spa is the ideal site for a memorable celebration! Questions? Please contact Travis Hawley at 805-595-7600 ext 113 or [email protected]



From Kids' Club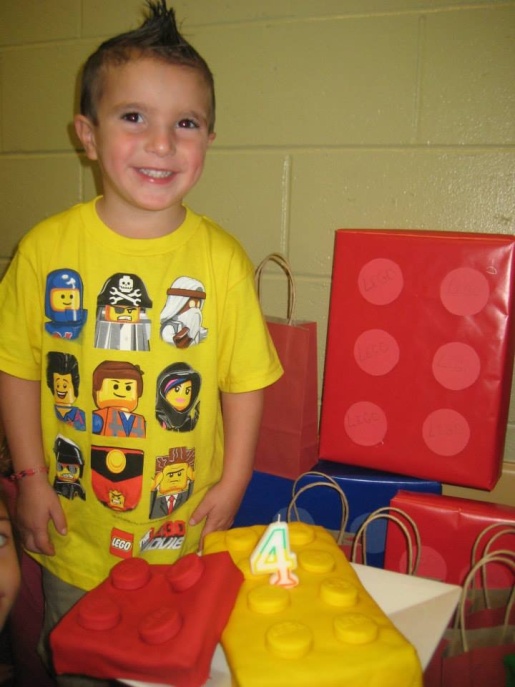 Welcome 2015! We had a great 2014 and are hoping for another one this year. A few changes happening this month so please take note. Gary is no longer going to be working in Kids' Club in the mornings, as he is going to be doing more martial arts practice. (We will be welcoming Tarryn Macon who will be joining us and she is an aspiring teacher. Please introduce yourself and let her get to know your family.)

Please help us start the year by updating your registration paperwork in Kids' Club. We will be handing out new forms for you to update and bring back filled out. It's for the safety of your child, so we appreciate your help with this matter.

I would like to say a big congratulations to Linkin Tejada for being nominated and chosen as the newest Kid of the Month. Linkin always looks forward to coming to play with us and his excitement shows when he hanging out with all of his friends. We are so proud of him.

We are going to change our hours just a teensy bit this month since there are many times that our staff is waiting for someone to play with. So the new hours are as follows:

Monday to Friday: 8:30am-12pm and 3:30-6:30
Saturday: 8am-12:30pm
Sunday: 9am-12pm
Keep an eye out for the MANY activities that Avila Bay Club offers for kids other than just our amazing Kids' Club. We have kids fitness classes, swim lessons, swim team, tennis for kids, Parents Night Out, etc.
Please feel free to contact Bre with any questions or concerns, or even just to say hello!
[email protected]. Thank you!

A brand new year is here! That means that this month's Parent Night Out is going to be epic. We are going to continue celebrating 2015 for this fun event. Bring the kiddos to us and we will feed them dinner, do an art activity, play social games, tire them out, and send them home ready for bed. Saturday, January 10th from 5:30pm to 8:30pm, take some time to yourself. It's the rare opportunity to leave the kids and not have to stay on site so take advantage. Don't miss out and sign up in Kids' Club!