Open House

Saturday ● January 25 ● 10:00-2:00
You are invited! And bring your friends to come check out our tennis, swim, and fitness programs. Sample tasty menu items from our café, enjoy spa services, and take advantage of the best membership joining specials of the year! Spin the WHEEL OF FITNESS for 20-100% off registration fee!
Giveaways, prize drawings, demos, and MORE!



In conjunction with our Open House, HEAL-SLO will be on-site with information, resources, and demonstrations. AND a portion of the proceeds from the weekend's Member/Guest Tennis Tourney will benefit this fine organization!
Healthy Families, Happy Futures
For more information, call 805-595-7600 ext: 105
NOW IS THE TIME!
WEIGHT WATCHERS RETURNS TO THE CLUB
JANUARY 8, 2014

We'll be meeting in the group fitness room every Wednesday. Please join us. Non-members are welcome, so bring your friends. Be a Weight Watcher at the club—it's fun, it's healthy, it's right handy to where you work out, and . . . it works! (Regular Weight Watchers' fees apply.)
Questions? Contact [email protected], or 595-7600 ext.109.

CHEMICAL PEELS: WHY GET ONE DURING THE WINTER MONTHS
BY CANDICE HOLLOWAY, ESTHETICIAN
There are two very good reasons to schedule your peel during the winter. 1) In the winter, your skin becomes taut and dry. It suffers the effects of winter, including constant temperature changes when you go from indoors to outdoors. 2) With less sunlight, the UV levels are lower and offer a perfect environment to heal your skin more quickly.
Benefits include:
Removal of dead skin cell buildup
Stimulation of the regenerative process
Decreases wrinkles and fine lines
Improves skin texture, tone, and hydration
Reduces pore size
Helps clear up blemishes and acne
Promotes more balanced oil production and healthier skin
I use a variety of Rhonda Allison professional peels, and I am highly trained and educated on the proper, safe use of chemical peels. Schedule a free consultation with me, Candice, to determine which type of peel is right for you. 595-7600 ext.100

GOT HAIR?
SEE DANIELLE!
Danielle Greer
Hello! My name is Danielle Greer, and I am the new hair stylist here at the club. My husband Joey and I just moved here from the beautiful Big Island of Hawaii . . . land of coffee and flowing lava. Although I do miss the weather on the island, I am originally from northern California, so I am very happy to be back and here in Avila!
I have been in the hair industry for thirteen years, nine of them as a stylist in California and Hawaii. I am one of the lucky people who absolutely love what they do; hair is my passion and my career! I specialize in cutting and coloring for both men and women. I love to get to know each client and give them exactly what they are looking for, as well as what suits their face shape and lifestyle. I encourage the use of natural styling products, good for your body and good for your hair. I use a non-ammonia color line, which I discovered in Hawaii; it gives beautiful and rich coverage while being safe and gentle for everyone.
When you see me at the club, or in a class, feel free to say hi and ask any questions you may have. I look forward to meeting each and every ABAC member, and I am so glad to be part of this wonderful place. Hope to see you in my chair soon! -Danielle

FOURTH-FRIDAY WINE DOWN!
FEATURING
EDNA VALLEY VINEYARDS
Friday, January 24 ● 6:00-7:30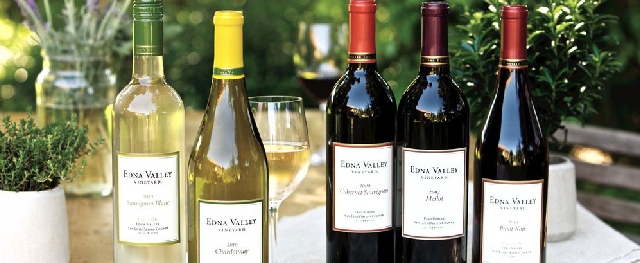 We are excited to be hosting Edna Valley Vineyards for our first 2014 wine club meeting. In case you didn't notice the headline, we will no longer be Third-Thursday Wine Down . . . because we're meeting on Fridays. Hence, Fourth-Friday Wine Down! The time is now a bit different, too. Half hour earlier, six to seven-thirty. These changes enable us to use the more spacious group fitness room for our gatherings, and we're pretty stoked about that.
Parents' Night Out
Friday, January 10 ● 5:30-8:30
A brand new year is here! That means that this month's Parents' Night Out is going to be epic. We are going to continue celebrating for this event. Bring the kiddos to us and we will feed them dinner, do an art activity, play social games, tire them out, and send them home ready for bed. Take three hours for yourself. It's the rare opportunity to leave the kids and not have to stay on site. So GO, be free . . . enjoy! Sign up at the front desk, or email [email protected].
2014 GUEST PASSES & GUEST WAIVERS!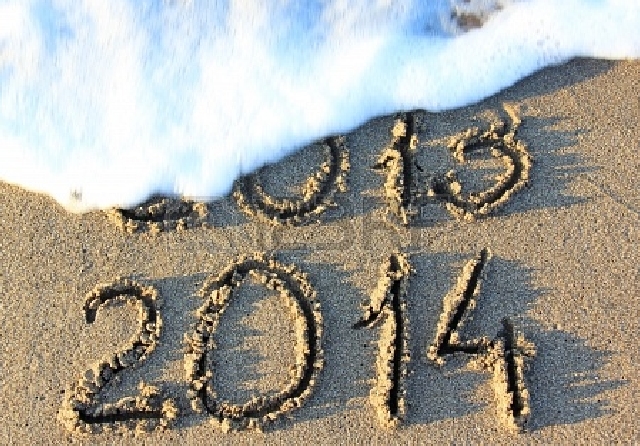 With the new year comes your annual 12 free guest passes. Twelve per membership. Adult members may pick them up and sign for them at the front desk. Enjoy!
ALSO with the new year comes the 2014 Guest Waiver. Please be aware that all guests must complete a waiver the first time they come to the club in 2014, even if they have one on file from 2013.
AND ALL CHILDREN UNDER 18 MUST HAVE A WAIVER SIGNED BY THEIR PARENT OR LEGAL GUARDIAN. Thank you so much for your compliance!
RECRUIT & INVITE YOUR FRIENDS TO ABAC'S OPEN HOUSE!
An enjoyable and fun day of activities for you and your family, as well as a GREAT day to invite your friends and family to join the club. Why? Because when your friend or family come to the open house, AND decide to join that SAME day, YOU will receive the referral prize of $50 on your account or a $5 reduction in your monthly dues for as long as both of you are active club members. Don't panic if you can't get your buddy to the club on the day of the open house. If they join on any other January day, you will receive $75 on your account.
TEEN & ADULT SELF-DEFENSE CLASS
SATURDAY, JANUARY 11
11:30 A.M.—1:30 P.M.
Covers all the basics of self-defense and will be instructional and hands-on
Taught by Gary Schmidt, 15-Year Black Belt
Great for adults and teens ages 13 and up
Reservation required—sign up at the front desk
$10 for teens, $15 for adults
Be committed to transforming your body. NOW!
AQUATICS!
BY KALEY CONROW
Happy New Year! If becoming a better swimmer or losing weight happens to be one of your resolutions, you are in luck, because now is the perfect time to hop into the pool and experience the incredible sensation of swimming! When I say "swimming," I do not necessarily mean doing a hundred laps. Really, there are so many ways to exercise in the water—just give aqua aerobics a try! The pool is heated to 80 degrees year-round, so on these winter days it's sometimes warmer to be in the water than out of it. And did you know that switching up your form of cardio exercise (like adding swimming to your normal running workout) can greatly speed weight loss. You'll use muscles you never knew existed (I understand this completely when on a bike . . . ).
Swimming is therapeutic and an important life-long skill. Take advantage of the calmer pools during the next few months, especially if interested in private or semi-private lessons (available for all ages).
New Package for Swim Team Practices AND Private Lessons
Now offering a HUGELY discounted joint package, at a savings of over 20%, for those interested in both swim team practices AND private lessons. Whether your child is a beginner or an advanced swimmer, everyone benefits from an individual focus on technique paired with weekly practice.
The Avila Bay Starfish Package includes four swim team practices and four private lessons. Semi-private lessons (with one partner at similar ability) are also available. Packages expire two months after activation.
Avila Bay Starfish Package Prices—per child
(each package includes 4x team practices and 4x 30-minute lessons; prices are 20% more for non-members):
Private Lessons = $110 Green Group (worth $140)
$125 Orange & Blue Groups (worth $160)
Semi-Private = $70 Green Group (worth $90)
$85 Orange & Blue Groups (worth $110)
Swim team is coached year-round by me (Kaley) and Karmen Stilts every Mon/Wed/Fri. Swim lessons are taught by Emily Schoof and scheduled by appointment. Email [email protected] for more information or to sign up.
| | |
| --- | --- |
| Our ABAC Starfish, Coach Kaley, Coach Karmen, and Helpers Got Together December 21 For A Little Holiday Hoopla. It Was BIG Fun! | |
Competition & Game Day—Friday, Jan. 17, 3:45-5:30 p.m. (during each practice)
Swim Team: Mondays/Wednesdays/Fridays ● Youth Swim Team practices are year-round!
Green Group: 3:45-4:00 (ages 4+)
Great workout for those beyond swim lessons but not ready for swim team
Make friends
100-300 yards
Orange Group:
4:00-4:30 (ages 5-8)
Focus on technique for all four strokes, counting yards, building endurance, and having fun
300-1,000 yards

Blue Group: 4:30-5:30 (ages 9+)
For older children and teenagers who are ready for a disciplined workout, want to gain endurance for Jr. Lifeguards, and/or are ready for competition
1,200-2,500 yards
Avila Bay Club Masters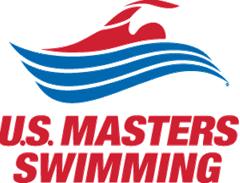 Fantastic and fun workout for adults! Let Liz Mills and Kaley Conrow help you take your swimming to the next level. Come try it out twice for free!
FITNESS STUFF
BY JAN BERDAR
CALLING ALL AVILA BAY ATHLETIC CLUB MEMBERS
2014 is here! Let's (as in, EVERY member) get LEAN, fit into those JEANS, and go GLEAN for our health and our community.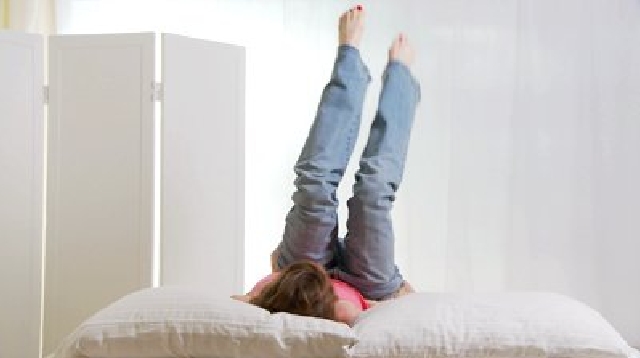 Struggle no more!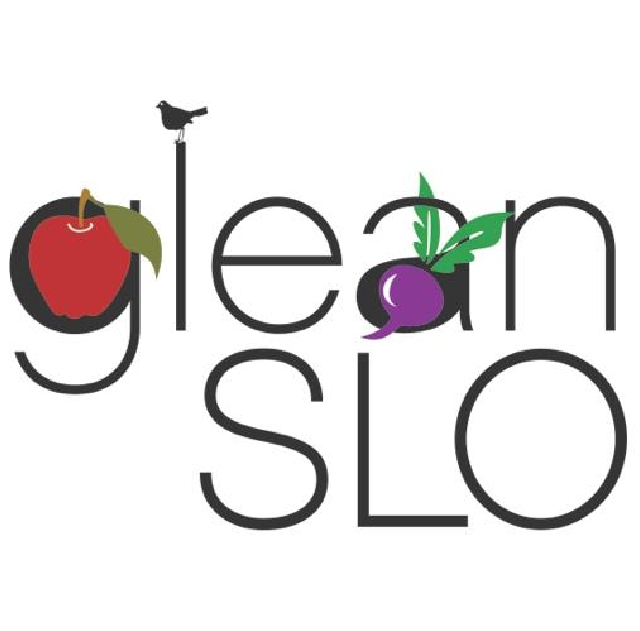 Help feed the hungry!
Okay, everyone, it's time to face the fat . . . oh, I meant to say face the facts. Less fat means you move better and generally feel better because you have improved your diet and your favorite jeans fit again! This year we have decided to include EVERYONE at our club. Do you know what your body fat is? Most of us could afford to drop a percent or two or three, or more, so why not start early this year, and keep it off.
The challenge is this:
AS A CLUB, WE WANT TO LOSE THE GREATEST PERCENTAGE POSSIBLE IN SIX WEEKS. Once we have measured everyone who is participating (a simple "pinch" test that only takes ten minutes), we will figure out the goal percentage we wish to reach by March 15. Once this goal is reached, we then put on those favorite JEANS that you haven't been able to wear for who knows how long. Hopefully, they're not your best jeans, as then we'll be heading out to the fields to do some picking for GleanSLO, a local non-profit that helps feed our counties homeless and those in need.
This is what you can expect:
Body fat measuring the last week of January (sign-ups available January 20) and a follow-up March 15-20—FREE
Group classes—FREE
Contests—FREE
Specialty classes—$5 per person (led by our personal trainers)
Weight Watchers—Regular WW rates
Saturday workshops (see individual flyers beginning Jan. 20) — $10-$15 per person, depending on length of session
DREAM JEANS 6-Week Small Group Training & Pilates Reformer Training — 3 packages to choose from.
LET'S DO THIS TOGETHER!
INTRODUCING NEW (AND VERY FUNNY) PERSONAL TRAINER, NOЁL PHILLIPS!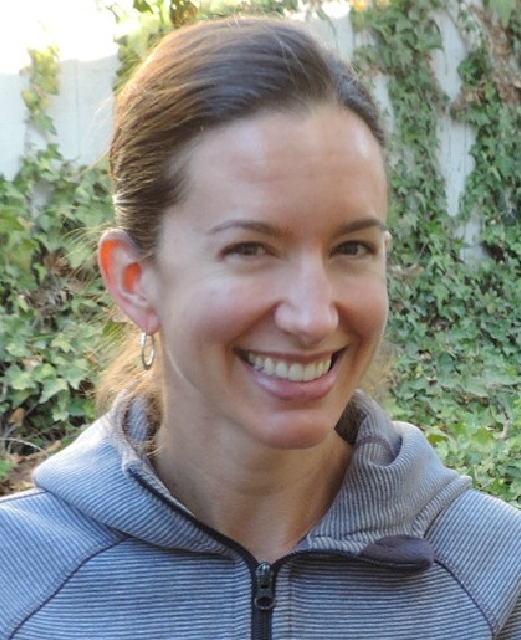 Noёl: She'll make
you laugh & sweat
Don't assume because Noёl Phillips is new to the club that she's new to personal training. With more than ten years experience torturing clients of all ages and abilities, she knows all the tricks. Noёl left the frozen tundra of Montana this past September and is much happier with our milder weather. Nothing like doing yoga on the beach when friends back home are bundled up under layers of down. When she's not taking pictures of palm trees or burning people's thighs, Noёl might be found exploring the surrounding mountains with Will Hancock, the love of her life, or eating the amazing food he makes (hence the necessity of trudging up the mountains).
Stop and chat with Noёl when you see her, or schedule a training session with her—and make sure to ask about the time she wrestled a grizzly bear with her bare hands. Okay, she didn't really, but that's what people seem to think Montanans do, so she might have . . .
FROM THE TENNIS TOWER
BRING A RINGER!
The first Annual Member-Guest tournament will be held on January 24-26 at the club. A portion of the proceeds will go to HEAL-SLO, an organization whose mission is to increase healthful eating and regular physical activity among residents of SLO County by working within a socio-ecological framework encouraging policy, environmental, and behavioral changes to promote and support a healthy lifestyle. Since our club has many similar goals, we support the mission and purpose of HEAL-SLO.
Informational flyers will be available early January in the front lobby and in the Tennis Tower. Make sure one of those New Year's resolutions includes starting off your year by participating in the kick-off tournament of 2014!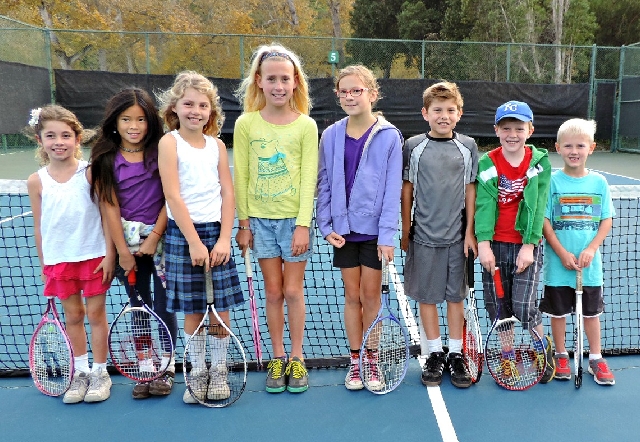 Beginners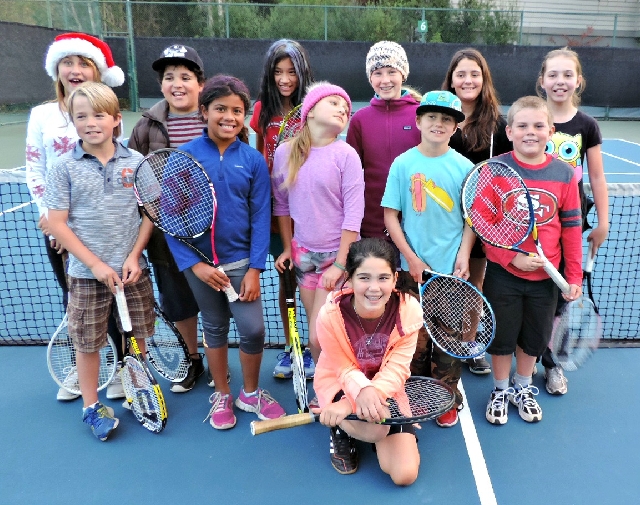 Intermediates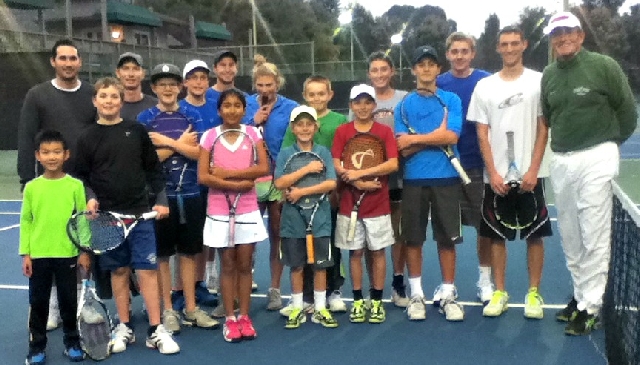 Excellence
JUNIOR TENNIS IS GROWING!
By leaps and bounds, actually. We are happy to report that junior tennis is stronger than ever at the club! The Excellence group, coached by Mark Scribner, Hugh Bream, Stefan Hardy, and Korey Kolb, is averaging 15 to 20 kids per session. Many of these kids have been excelling in local and school competitions. Several of the Arroyo Grande High School girls who work out in our clinics went on to win their CIP-Southern Section Division 3 State Championship! coached by our own club member Lori Hollister, some of our member kids from that team include Sophie Whittle, Lauren Hayashi, Angelica Gagliano, Olivia Madison, Melina Rodgers, and Hannah Angle. Also in the Excellence group is Jocelyn Ramirez, who just recently won her division at the SLO Winter Tennis Classic held at Sinsheimer Park. Other members competing in tournaments include JJ Niven, Luke LLaurado, and Zach Hilty. All of these juniors are not only developing into amazing players, but their attitudes on and off the court are a huge compliment to the club. Keep up the GREAT work, kids!
The Beginning and Intermediate classes, taught by Leah Minnery and Jenny Phelps, have grown the potential tennis players to approximately fifty kids. If these young players stay with the program and develop their games, they will feed into the Excellence program. Currently, many of the Beginners are between the ages of 6 and 10, and Intermediates are from 8 to 12. Age is not always the deciding factor, though, as we do move up players who are better skilled even though they might be younger than the group. We try to place them in the level appropriate to best develop their game AND their enjoyment of the game. Thank you to all of the parents who have given their children the gift of a lifetime, the GREAT GAME of TENNIS!
New schedules for Beginning and Intermediate sessions will be available in the front lobby and the Tennis Tower. Sessions will begin the week of January 6.
HAPPY NEW YEAR
FROM THE TOWER OF POWER!
TWO EXCITING UPCOMING ABAC TENNIS/CAL POLY TENNIS EVENTS!
Saturday, January 11
12:30 to 2:00 Hit Around/Collegiate drills & Point Play with Team
2:00-4:00 VIP Pro Am
Cal Poly Men's Tennis VIP Pro Am and Hit Around. Fun, fast, great learning and coaching. Hit with the Mustang players and improve your tactics and technique with the Mustang coaches! Support the Mustangs and improve your game for only a $50 donation. You will rotate courts, meet the team, and compete with and against them.
The VIP Pro Am follows from 2-4. For a donation of $200, you will be matched one-on-one with a Mustang team member or coach for a two-hour, high level, doubles round robin Pro-Am! The level of fun camaraderie, and tennis will be WAY high, and you can help the Mustangs with needed equipment and travel funds. Let's help the Mustangs achieve success on their road to Nationals!
Saturday, February 8, 1:00 PM
Mustangs vs. University of San Diego
A match with huge collegiate ranking implications! Come out and support the Mustangs. It's their premier home match of the season, so let's have fun cheering them on to victory!


NOVEMBER MEMBERS OF THE MONTH—THE STELLPFLUG FAMILY!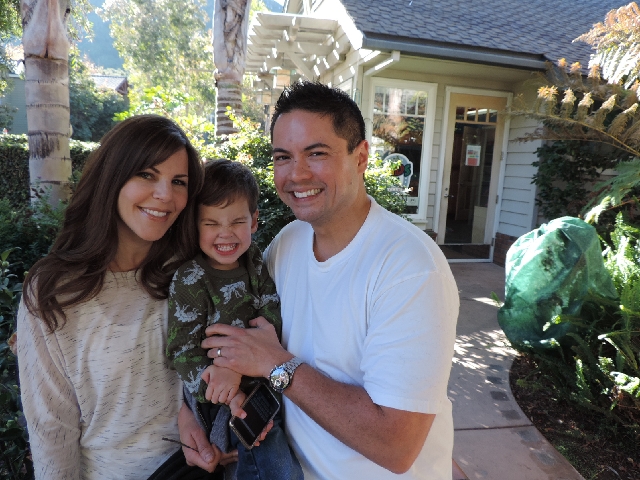 Julie, Gavin & Chris!
After moving to Avila from Merced four years ago, the Stellpflugs joined the club when Gavin was just six months old. They figured since they lived so close and the club offered so many fun things to do, it would be silly not to join. Since then, they say they've met many wonderful families and developed some great friendships. Julie says, "It has truly been a spectacular meeting place. We love the social events throughout the year and the Happy Hours during the summertime."
The Stellpflugs are at the club a lot. They both love swimming with Gavin, spa services, and the cafe. Chris lifts weights and does cardio workouts. Julie enjoys the variety of classes (especially the new ones), and Gavin has made many little friends during his four years as an ABAC Kids' Club Kid.
A dentist for 15 years, Chris's current practice is in Pismo Beach, where Julie works also, managing the day-to-day operations. They have a passion for working with their patients and love seeing people attain the smile that they want. When they are not working or "clubbing," they are typically spending time with family or friends.
We think the Stellpflugs are pretty much a model family. We so appreciate their sunny dispositions, their dedication to health and fitness, and their warm and gorgeous smiles gracing the club on a regular basis!
NOVEMBER EMPLOYEE OF THE MONTH—RAUL ROJAS!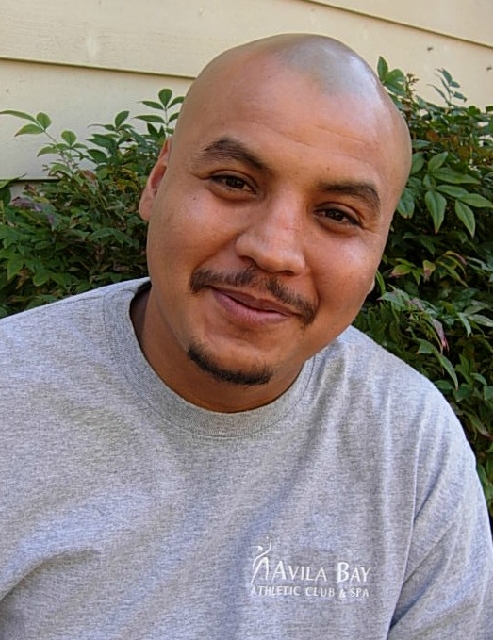 Raul Rocks!
Super awesome maintenance employee Raul is coming up on his two-year anniversary at the club, and this is his second, and very well-deserved, designation as Employee of the Month. Raul lives in Atascadero with his wife Alyssa, almost two-year-old son Armani ("Champ") and eleven-year-old Raul Jr. He recently referred his "baby" brother Antelmo to us when we needed additional maintenance staff, and we are so thrilled that Antelmo is just as hard-working, pleasant, and fun to be around as his big brother.
Here's what a few of his coworkers say about Raul:
"Raul is always ready to help me find a ladder, move a table . . . or just laugh at my jokes!" -Amy Kueffler
"Raul has a good positive attitude, has a great work ethic, and is a good family man. He has been a team player since day-one, and there is no job too small. Raul rocks!" - Johnny Punches
"Raul is a hard worker who is always in a great mood and making everyone laugh. I appreciate him being flexible and willing to lend a hand wherever there is a need. Congratulations, Tortuga!" -Travis Hawley
"Smart and decent, with a giant heart. Raul is a pleasure to work with, a pleasure to know." -Barbara Howard
Upcoming Dates to Note
Jan. 1 Closed. HAPPY 2014!
Jan. 5 Winter Group Fitness Schedule Begins
Jan. 10 Parents' Night Out, 5:30-8:30
Jan. 11 Teen & Adult Self-Defense Class, 11:30-1:30
Jan. 11 Hit Around/Collegiate Drills & VIP Pro Am, 12:30-4
Jan. 14 Couples Massage Class, 6:30-8:30 (1st Week of 4)
Jan. 17 Swim Competition & Game Day, 3:45-5:30 p.m.
Jan. 24 4th-Friday Wine Down, 6-7:30 p.m.
Jan. 25 Open House, 10-2
Jan. 24-26 Member-Guest Tennis Tourney

WEIGHT WATCHERS
Every Wednesday! 12:15 (weigh-ins start @11:45)
Kids' Club News
by Bre Boswell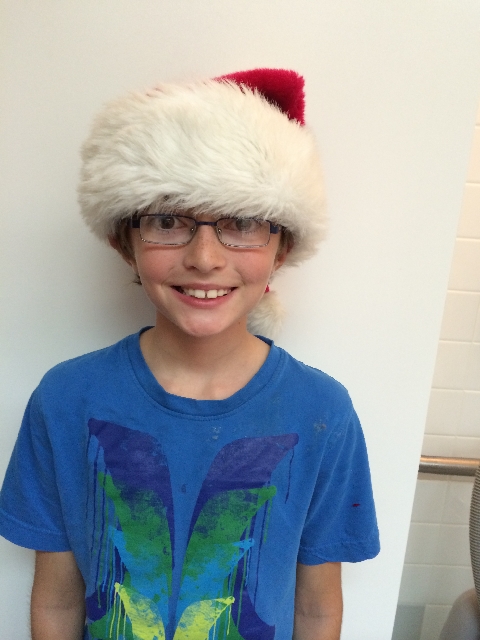 Ryder Terrell
Welcome to 2014! With the new year comes a few staff changes. We say goodbye to Kristi, who moved back to Arizona, and hello to Bryanna, who is an aspiring Kindergarten teacher. Make sure to introduce yourself, as Bryanna is excited about getting to know all our ABAC families.
Please help us start the year by updating your registration paperwork in Kids' Club. We will be handing out new forms for you to update and return to us. We thank you in advance for your compliance with this request that is all about the safety of your child.
I would like to congratulate Ryder Terrell for being nominated and chosen our latest Kid of the Month. Ryder has made great choices when it comes to completing homework, playing with others, and following the rules. We are so proud of him!
Keep an eye out for the many activities that the club offers your children, other than our amazing Kids' Club, I mean. We have children's fitness classes, swim team, junior tennis, Parents' Night Out, and more!
Please contact me, Bre, with any questions or concerns, or just to say hello! ([email protected].) Thank you!
Rub 'Em The Right Way Couples Rejuvenation Massage Class
Taught by Mary Aiñe. Four-week series starts Tuesday, January 14, 6:30-8:30 PM. Member price: $80pp; $130 per couple. Sign up in the lobby or call 215-8808.


FROM THE GENERAL MANAGER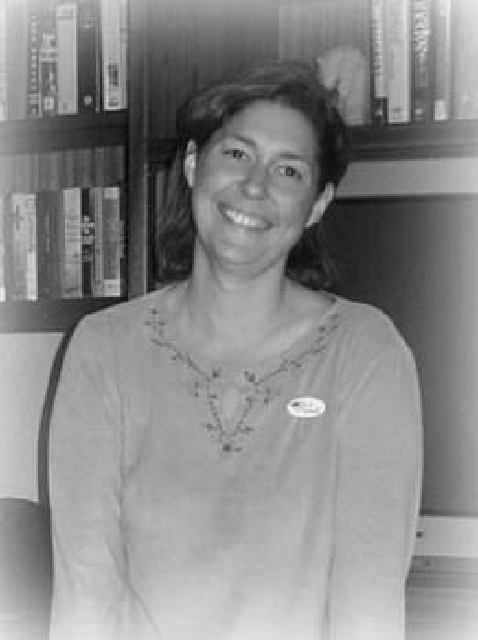 -Nancy Terrell, GM
The ABAC managers had a brainstorming session a couple months ago, where they were asked to come up with a new idea or program. It had to be something we'd not done in the past. Everyone agreed we should do a fundraiser to benefit the cause of childhood obesity prevention. We'd planned to have an open house in January, and it seemed like a great idea to combine the two events. The idea grew and grew, and we are now excited to host an open house extravaganza of sorts. There will be a lot going on, as you can see from the cover of this newsletter.
It turned out to be a perfect fit to team up with HEAL-SLO. ABAC's reason for being is to help make life better. HEAL-SLO's is to increase healthful eating and regular physical activity among residents of SLO County to promote and support a healthy lifestyle. Yea for HEAL-SLO! Sincere wishes for a happy healthy 2014, and I hope to see you at the club for this fun event on January 25!