February Hike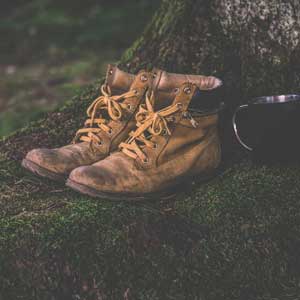 Poly Canyon Design Village HIKE
Saturday, February 9
9:00 a.m. Meet at the Avila Bay Club lobby, or
9:30 a.m. at the trailhead

The Poly Canyon Design Village is a hamlet of unique and varied structures built over the decades by architecture students at California Polytechnic State University. Design Village is located on a quiet grassy hillside contoured by babbling creeks shaded by coast live oaks. The village is a short distance from the Cal Poly campus and creates a pleasant and interesting destination for a 2.5-mile hike with 300 feet of elevation gain. Dogs are welcome.
For more information contact Amy in membership 805-595-7600 ext: 105
Valentine's Day Line Dancing!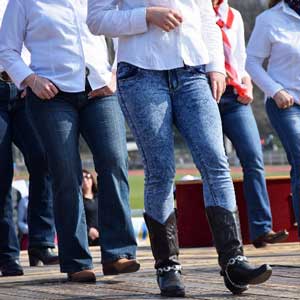 FEBRUARY 14th
5:30PM
Partner or no partner! Line dancing is for EVERYONE! Join us one again for an evening of line dancing and drink specials! No guest fees and fun for everyone! Last time was a blast so don't miss it!
Important Reminders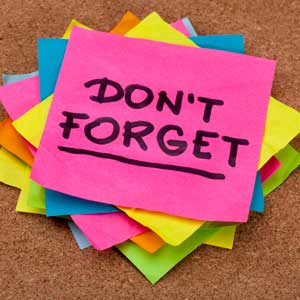 Please be courteous and avoid the electric vehicle spots in the parking lot if you are not charging your car. Although these are shared spots and are not enforced as electric vehicles only, we do encourage you to leave them for the cars that need to be charged. Please do not hassle drivers or leave notes on non-electric vehicles that park there, as it causes ill will among fellow members.
Do not ever park in a spot designated for the Avila Village Inn. We want to maintain a good relationship with them, and it is not fair to their guests.
No talking on cell phones in the exercise rooms or tennis courts. It is always best to take loud or lengthy conversations away from other people when in common areas.
Please keep your voices down when conversing in the weight and cardio rooms.
Shower off before entering pools or hot tubs. The foam you occasionally see in the hot tubs comes from a build-up people's lotions, etc.
Women's Book Club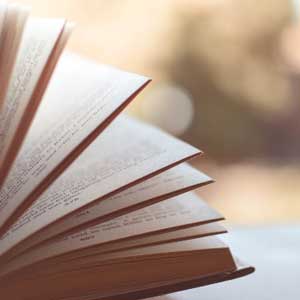 Join like minded ladies for book club every 2nd Tuesdays from 4-5 p.m. at the club.
For more information contact Amy: 805-595-7600 ext: 105


Eat Healthy AND Support Cancer Well-fit!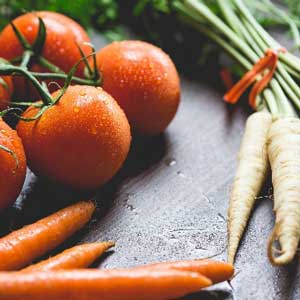 Each month starting in February we will be donating one large Talley Farms Fresh Harvest Box to one lucky winner!
You may place your bid to win a Talley Fresh Harvest Box (full of fresh veggies and fruits). The highest bidder will receive the box on the last Tuesday of the month. These proceeds will go to the Cancer Well-fit Program, a 10-week no cost program supporting cancer survivors.
The bidding form is in the front area near the front desk.
February Spa News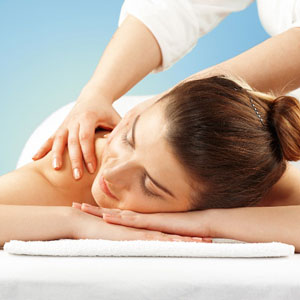 Melt your sweetheart's heart with our Valentine Swedish Massage featuring a hot stone back massage and a Luxurious Lavender Foot Scrub. Nothing says I LOVE YOU more than complete indulgence. Your lucky Valentine will appreciate this muscle-melting massage experience.

Surprise a special someone with a gift of beauty and relaxation from our Spa/Salon...Choose from beautiful nails, a new hairstyle, chair or table massage. GIFT CARDS are available at our friendly front desk.

Email [email protected] for Valentine's weekend scheduling.


Share The Love!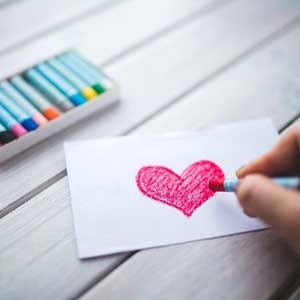 It's a special feeling to receive the gift of a handcrafted greeting card, right? When one considers the extra time, creativity and love that went into the making of it?
Now, YOU can be the creative one! And the giver of love. Stop by the Valentine making table in the club lobby for some creative fun: cut, glue, paste, draw, sticker, color, or bling your own heart out.
Bring the kids, bring the kid in you… supplies are available no charge, but a donation is suggested for our non-profit program Cancer Well-fit.
So COME SHARE THE LOVE (before February 14) and help a wonderful cause in the making!
Fitness Update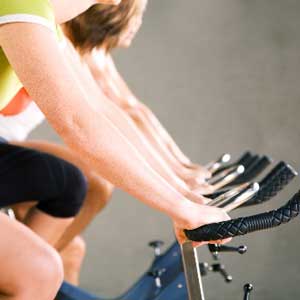 Thanks to everyone who participated in the Olympics this year! It was a lot of fun and several of you tried new things you had never done before!
We have a new schedule coming out the first week of February. Not many changes other than instructors and a couple of NEW CLASSES! Come check out QiGong with Cyndi! She is an amazing instructor and this new format is sure to make you feel great! We also have FUSION with Kristin. Her philosophy is that the more you mix things up the better your body responds. This class will change formats weekly but is assured to be fun and have cardio, strength and stretching included.
We are sad to say goodbye to our beloved Kate and Shannon but wish them the best in their new endeavors!
Look for our 'Drop 2 Sizes' program to be coming back in March, just in time to get you ready for summer! More details to follow!
Valentine's Day "Love-Love" Tennis Mixer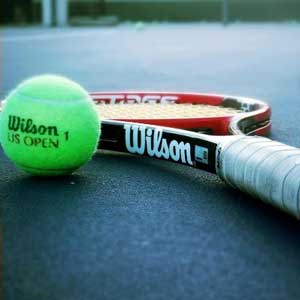 February 14th
12:30 to 3:30 PM
Come and join us at our Valentine's Day Mixer! Grab that special someone to play as your partner in doubles tournament. We strongly recommend that players wear RED, WHITE, or PINK!! There will be lots of fun, food and prizes! Reserve your spot early by contacting the tennis tower or email [email protected]. RSVP before February 12th by 6 PM
Tennis News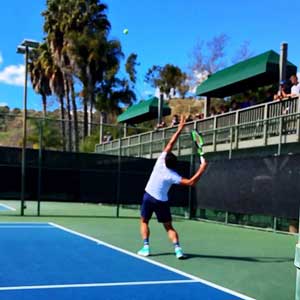 Central Coast Junior Team League signups for Avila Bay Team
Congratulations to ABAC member Howard Nicholson & ABAC junior program student Madelyn Ferreros on recent tournament accomplishments
"Absolute perfection" and "Absolutely mind-blowing tennis"
Central Coast Junior Team League signups for Avila Bay Team are taking place between February 1st-15th. Reserve your spot early by contacting the tennis tower or email [email protected]

Novice Division (9 -11 Years old)
Satellite Division (12 - 14 Years old)

Match play will be begin in mid-February with competitors from San Luis Obispo Country Club, Santa Maria Country Club, Templeton Tennis Tennis Ranch, Terre Baute, Paso Robles Country Club and Arroyo Grande. This is a great way to get comfortable with match play in a fun and relaxed team environment.

----
Special congratulations to Avila Bay Club member Howard Nicholson for taking second place at the Wilson World Tennis Classic in Rancho Mirage, California recently. Nicholson and partner Judy Auld from Carterville, Illinois earned a prestigious silver ball in mixed doubles 70's division.

Another special congratulations to Madelyn Ferreros who took first place in the 5th Annual Henry Talbert Junior Tennis Championships (Level 1) girls 16's division. Ferreros defeated Audrey Vo (297), Lucinda Gatslounis (85), Makenna Martinez (45), Kalia Barksdale (34) and Calissa Dellabarca (24) on her way to victory.

---

Novak Djokovic defeats Rafael Nadal in Australian Open final winning his 15th major crown after 6–3, 6–2, 6–3 win. Djokovic was as magnificent as he has been in any of his many triumphs. He won 40 of 50 first serves, 16 of 19 on second attempt, hit eight aces and a mere nine unforced errors. GOAT.... hard to argue after that performance!

--

Wayne Bryan will be hosting a tennis clinic on March 9 at Palm Valley Racquet Club and has invited our junior players from Avila Bay Athletic Club to participate. This will be the third year that we have participated and each year the clinic is with over 150 kids! Please email [email protected] to reserve your spot on the Avila Bay squad. This is a great opportunity for our junior players if you are planning to attend the Indian Wells professional tournament the first weekend. Palm Valley Racquet Club is located within a two miles of the Indian Wells Tennis Garden.

This year's participants include: Las Vegas Tennis Association, Ventura County Junior Tennis Association, Santa Barbara Tennis Patrons, Avila Bay Club Junior Tennis, and SCTA Doubles Champions Group.
Chili Cook Off!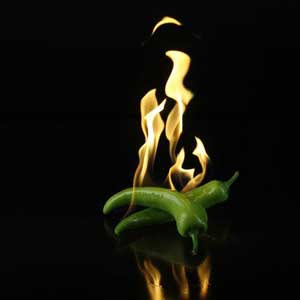 March 1
5:30-7 pm

Think you make a great bowl of chili? Enter our Chili Cook Off! Or if you are a better chili-eater than a chili-cooker, come and taste them all to help decide who the best Chili Chef is! There will be prizes for the best chili, and a raffle for everyone who attends. If you are interested in being a Chili Chef, contact Mitch at the club for more information.
Aquatics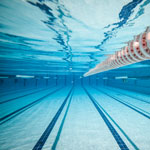 February may be a short month, but it's still a great time to get some swimming in! Come try a group swim class on Tuesdays or Thursdays at 9:00 – 10:00am. It's free with your membership, and it's lots of fun. You'll get some motivation to exercise in the water, as long as friendly people to keep you moving!

If you missed our Winter After School Swim Academy, you can still register for private lessons which are offered all year round to any age group. Our next session of the After School Academy will be in April.

Also, in April we'll be trying out a new fun pool experience for kids. It will be a Mermaid Adventure where your child will have the opportunity to play fun games underwater with a mermaid tail! This experience will be for kids who are comfortable swimmers. If you think your child might enjoy it, please contact Mitch in the Aquatics department to get on the list for more info.