THANK YOU FOR YOUR REFERRALS!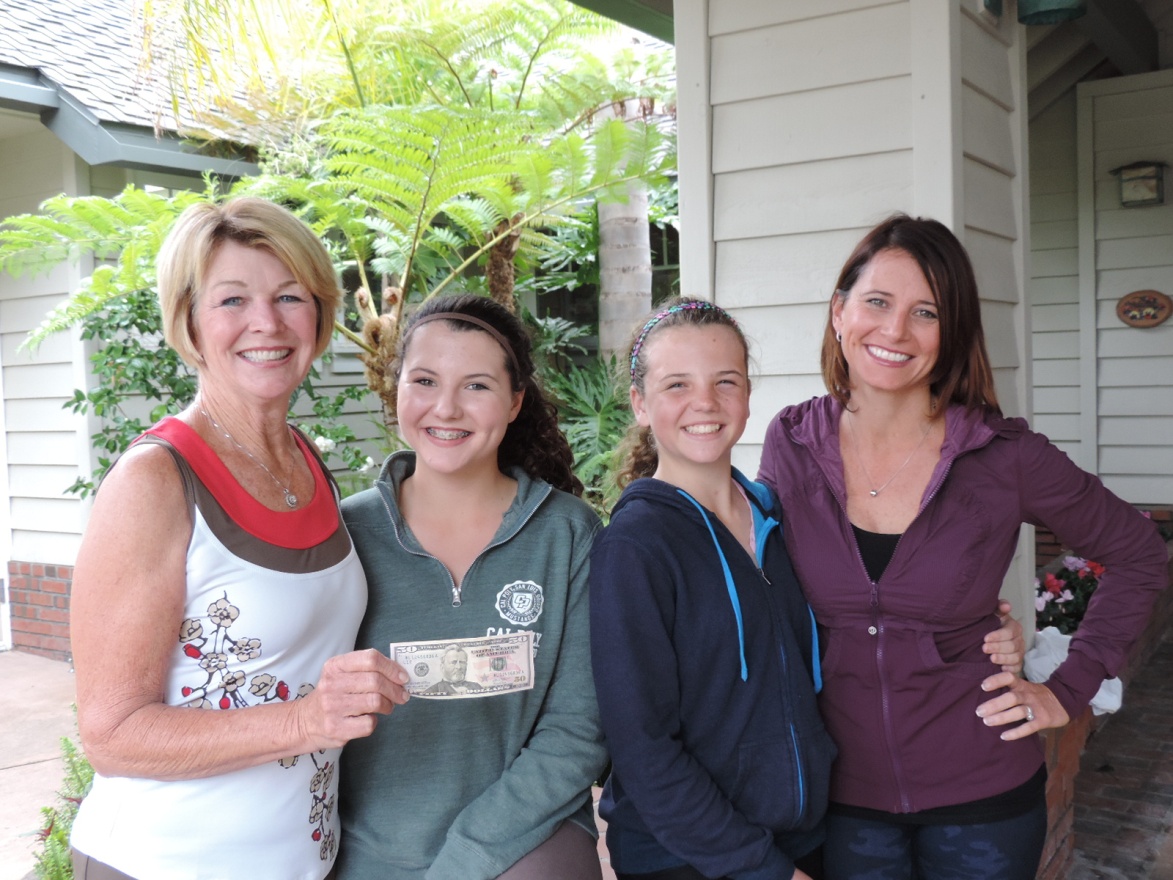 Your referrals are the life-blood of our club. More than 80% of our new members join the club, because of you telling a friend, neighbor and/or family members. We really DO appreciate you spreading the word about our unique and special place for your health and wellness. Thank you for being part of our family and joining us in making the Avila Bay Athletic Club & Spa the BEST CLUB on the Central Coast! When you refer a friend to the club in February, you will receive $50 on your account OR, $5 credit each month as long as both of you are active members. For more information, please contact the membership staff, or call 805-595-7600 Ext: 105.
Congratulations to our December Member of the Month!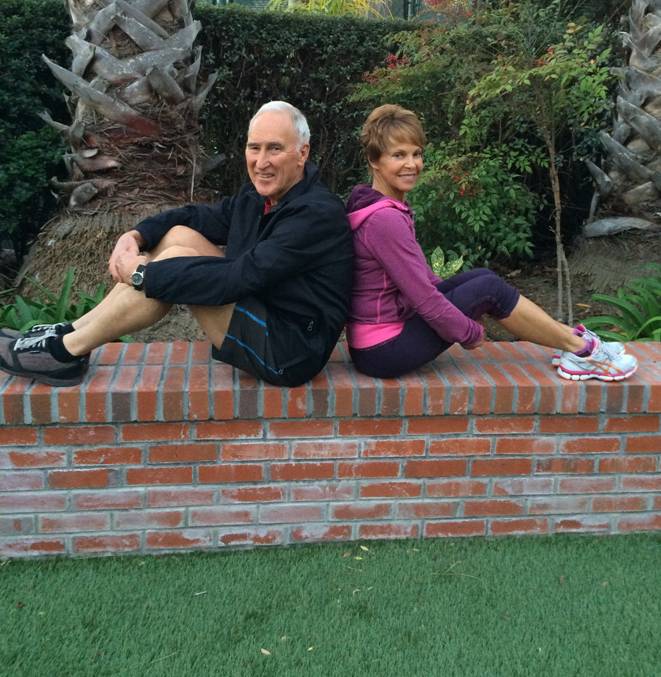 Congrats to Peter & Suzanne Nelson as our "Members of the Month"
Suzanne has been a member for approx. 12 years and Peter for 4. They have lived on the Central Coast for 45 years. Peter is a practicing dentist and Suzanne is a retired dental hygienist. Suzanne is at the club most days and their favorite thing to do at the club is Jan's Cycle & Sculpt class. They have two children and four grandkids. Their son, Scott, is a pediatric orthopedic surgeon at Loma Linda and has donated a great deal of time in Haiti helping children with complicated surgeries. Their daughter, Heidi, is the managing director at Goldman, Sachs &Co in Houston, and is married to a U.S. Senator. As children, Scott and Heidi made bread and sold it at Gopher Glenn's on See Canyon. Peter and Suzanne have both worked with under privileged people in over 25 countries. Because they are so giving it's easy to see how their children have followed in their footsteps.
Suzanne and Peter have both led very active lives. Peter was a high altitude mountain climber (his climbs include Mt. Everest and Mt. McKinley) and Suzanne has run in multiple marathons. They enjoy completing century bike rides. They will be riding in "The Best Buddies Challenge" from Carmel to Hearst Castle. Best Buddies is a non-profit organization dedicated to enhancing the lives of people with intellectual disabilities. It is scheduled for Sept 12, 2015. If you would like to participate, check in with Jan Berdar. She is trying to get an ABAC team together for this event, what a great cause!
We think you are both amazing and truly giving people. We are so happy to have you as members at ABAC!
December Employee of the Month
Congratulations Aaron Golab!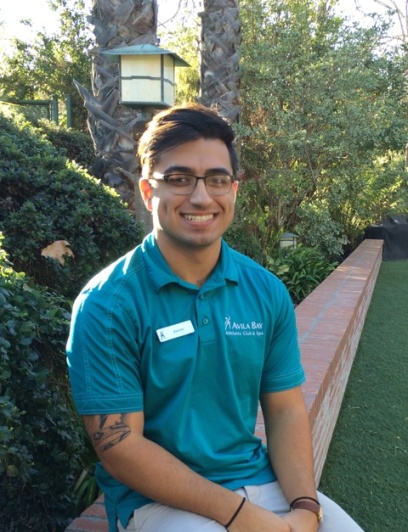 Congratulations to Aaron as our Employee of the Month! Aaron was born and raised in San Jose. He moved to the Central Coast about a year and a half ago for school. He is currently attending Cuesta College and in the fall he will be attending Cal Poly. He is working towards a degree in architecture. At ABAC Aaron wears many hats, He works the front desk, Kids' Club, summer camp, as a swim instructor, and as a lifeguard. WOW! We think he does an excellent job in all of his positions. He proclaims himself to be a "foodie" and his favorite is Mexican Food. Aaron loves to hike and workout; in fact, you can catch him working out at the club most every day. He enjoys cardio, weights, and circuit training. His favorite football team is the Green Bay Packers (sorry they weren't in the Super Bowl Aaron)! In his spare time he likes to sleep. Between school, homework, work, and working out there isn't a lot of time left for sleep. We wish you the best of luck in your future endeavors and feel very grateful to have you as part of our ABAC family!
From The Fitness Department…
Some of my favorite suggestions for adhering to your goals!
1. Visualize achieving it. Great place to do this at the club is on Thursday mornings during Meditation.
2. Weigh now against later. Before you eat the bag of chips, or drink your 2nd glass of wine ask yourself is this temporary fix going to get you to where you want to go?
3. Create accountability. Try one of our 50 classes every week. Run, walk, bike with a friend.
4. Break your goal into steps. You can get lost or feel overwhelmed with a big goal. Get moving in the right direction and break the goal into stages, steps, or mini goals.
5. Give yourself a day off. Don't sabotage the end goal because you became burned out or gave yourself no rest. Carve this in, reward yourself with more sleep, a massage, or a soak in the Jacuzzi.
6. My personal favorite: Surround yourself with people doing what you desire to obtain! It is infectious, positive, and I'm continually intrigued with what people of all ages are signing up for.
7. Look back. Keep a log and see how far you have come!
8. Plan your week. Preferably before you are in the middle of the week and have become too tired and are susceptible to making poor choices. Plan your meals, workouts , business and rest!
9. Place your goal or mini goals into your life. Not as an "extra" thing to do, but a part of the fabric of your every day activity.
10. Know that you CAN do it. Believe it and keep in mind that the ones that accomplished similar goals to yours had the same stumbling blocks but they chose, believed and succeeded!
See you at the club,
Jan
From our Nutritionist….
Are you STRUGGLING with SUGAR CRAVINGS?
Most commonly, sweet cravings occur due to an improper protein/carbohydrate ratio in the diet, usually erring on the side of insufficient protein and fat. When your body's cells get the wrong fuel mix for their genetic-based needs, deficient energy production in the cells results, this is then communicated through the mind as a craving for sweet (quick energy). In its own language, your body tells you in no uncertain terms whether or not it received the right fuel from your last meal. When you eat the right food for your type, and when the proportions of proteins and fats to carbohydrates is what it should be, your body will respond favorably: You'll feel satisfied. You'll feel replenished. Your energy level will increase slightly. Your mental clarity and your mood will improve somewhat. On the other hand, if the protein/carbohydrate ratio was wrong for you at that meal, your body will also communicate that to you in its own "language:" You may not feel satisfied; you may be still hungry, even though you may be physically full. You might develop a food craving, especially for something sweet. Your energy levels may drop, or you might feel uncomfortably hyper. Or, your mood may worsen, becoming depressed, angry, irritable, anxious, etc. It's been said that the strongest drug one can take is food! Indeed, we ingest food several times a day, almost every day of our life. So, to get the right effect, make sure you take the right 'drug'!
Metabolic Typing ® is the system I use with my 8 Week MT Lifestyle Program. We work together to customize a plan for you following closely your Recommended Foods list, and fine-tune your individual protein/carbohydrate ratio at each meal to meet your metabolic requirements. WHY WEIGHT?
Connie Rutledge CNC Certified Nutritionist
805-440-6869
www.connierutledge.com
From the Spa…
MASSAGES
Let us pamper you for Valentine's Day!
This year we are offering couples massage in a private tent in the Park!
Friday 12-6 Saturday 10-4 Sunday 10-4
Enjoy a relaxing one hour massage next to your special Valentine! Includes chocolate dipped strawberries and champagne!
Member price: $90.00 per person.
(Pre-payment required for all reservations, with 24 hour cancellation policy)
FACIALS
We all made it through the holidays (somehow) and the New Year is upon us! Valentine's Day is creeping up soon. Will you be stress free and ready early?
I am offering a creative and fun......."CHOCOLATE KISS FACIAL", which provides a wonderful supply of antioxidants, while deeply hydrating and nourishing the skin........for age-defying benefits!
This product is "clean" and organic..........meaning its free of cancer causing carcinogens and other icky stuff. It's a great gift idea for loved ones too!
"CHOCOLATE KISS FACIAL" $75/65 Min
Includes:
Cleansing
Toning
Exfoliation Masque w/steam
Light Extractions
Facial Massage
Chocolate Masque
Hand & Foot Massage w/steam towels
Scalp Massage
Choose TWO complimentary EMBELLISHMENTS
(Eye Treatment, Lip Treatment or Decollete Serum)
I hope to see you in my facial room soon!
Lisa Duron- Esthetician
NAIL SERVICES
Indulge yourself in one of these love me February services.
Strawberry and Champagne Pedicure
Begin your experience with a glass of champagne. This signature pedicure has an added paraffin hot dip wax with an extra thick massage lotion for the ultimate experience. $50
Bubble Me Pink Pedicure
Enjoy a glass of bubbly champagne in this pedicure package that includes a clay mask, hot foot towels and extra thick massage lotion. $45
Glamour Girl Package
This ultimate package includes a glass of champagne plus the pedicure package of your choice with a gel manicure or classic manicure service. $80
Add a blowout hair style for only $20 more.
Gift certificates available
HAIR SERVICES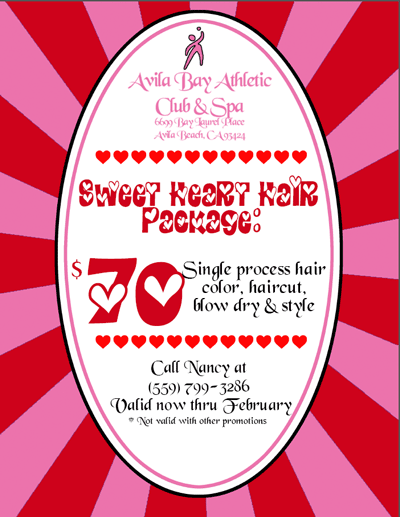 From our Events Director…
Third Friday Wine Down: This month we are meeting on February 20th from 6-7:30 in the multi-purpose room. Wine tasting is $15 per person with RSVP and $25 at the door (so PLEASE RSVP). Each wine will be paired with delicious hors de' oeuvres prepared by the wonderful Oasis Grille! Free child care by reservation. Non-members welcome! Sign-ups are located in the lobby. Questions or reservations? Contact Travis at 805-595-7600 ext 113 or [email protected]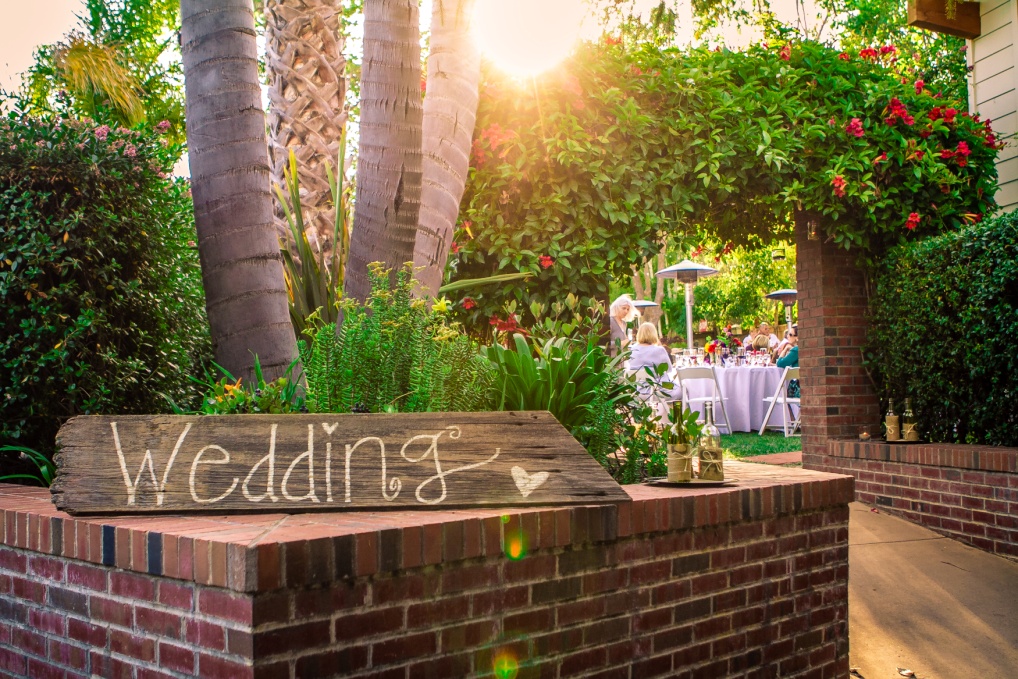 Special Events at the club:
Special Events @ the club- No better way than to start the year off than with a PARTY! The Avila Bay Athletic Club & Spa is the perfect venue for any special occasion! Our mission at the Avila Bay Club & Spa is to ensure your happiness and satisfaction with the planning and implementation of your event. We tailor each and every event to result in a day (or evening) that is enjoyable and stress-free, and one that creates a beautiful lasting memory for yourself, your family, and your friends. You will find our staff to be personable and experienced. Attention to detail and superb service are our specialties. Our skilled and accomplished Oasis Grille team is always eager to please, offering the convenience of on-site catering and a wide variety of delicious menu/banquet choices. The Avila Bay Club & Spa is the ideal site for a memorable celebration! Questions? Please contact Travis Hawley at 805-595-7600 ext 113 or
[email protected]
From Kids' Club . . .
Hello February! This year is already off to a great start. As a friendly reminder, we want to be sure that parents understand that going on the Bob Jone's Trail to work out or walking over to Woodstone is not allowed if your kids are in Kids' Club. We are not a day care facility, which means that parents must be on site at all times during Kids' Club hours. Thank you so much for your help and support on this policy.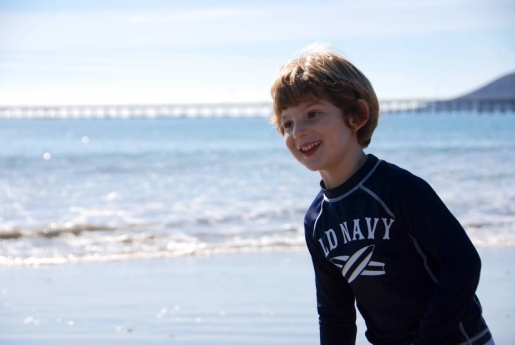 With a new month comes a new Kid of the Month. Big congratulations to Joe Rizzo! The staff has really noticed his more positive behavior. He is becoming quite the social butterfly and making friends. Great job Joe! He is a great leader out at the swimming pool too.
As always, feel free to send any questions or concerns to my email at [email protected] and I will be happy to help you to the best of my ability.
Parents' Night Out just so happens to fall on Valentines' Day weekend - Friday, February 13th from 5:30pm to 8:30pm - it's your lucky night. Come drop the kiddos off with us and go out to dinner with your loved one. We will be doing all kinds of fun activities like obstacle courses, high energy games, Valentine's art, special treats, and even squeeze time for dinner in there somewhere. Why not take this opportunity for everybody to enjoy the night? It's going to be a Valentine's Day party of epic proportions with almost all of the Kids' Club staff on hand to bring the ultimate fun - especially for the dance party that occurs in the group fitness room. Please sign up in Kids' Club, at the front desk, or email [email protected] to reserve your spot today. Space may be limited for this event so sign up soon to reserve your spot!
From the Tennis Tower
OPEN HOUSE CLINICS A SUCCESS!!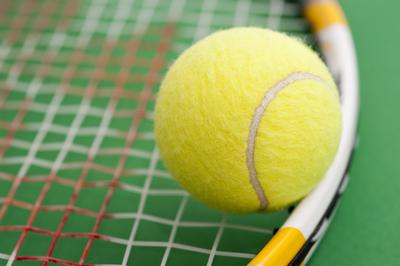 A HUGE THANKS to all of our Participants in the OPEN HOUSE FREE TENNIS CLINICS run by Director Mark Scribner, Assistant Pros Jenny Phelps and Korey Kolb, and Special Guest AGHS Coach Lori Hollister! We had about 40 participants with a mix of members and guests who ran through various drills on separate courts. We had a SUPER FUN Day with all of you, we hope you had a GREAT TIME TOO!
THANK YOU MEMBERS! Rob & Kim Wurster, Sara & Henry Tregenza, Mark & Sarah Hickenbottom, Pat Sweet, Chip Stickerod, Hans Reithofer, Anita Smith, Barb Moynier, Jim Gibbons, Pete Canessa, Linda Goodell, Shawn Shurick, Patty Oxford, Jim Maloney, Olivia Madison & Michelle. AND THANK YOU GUESTS: Austin, Greg, Matt, Jacob, Joe, Suzanne, Gustavo, Colin, Sara, Veronika, Laurie, Jim, John, Rhonda, & Dennis.


2014 CLUB CHAMPIONSHIPS combine with Member-Guest Tournament!!
After postponing our 2014 CLUB CHAMPIONSHIP we decided to try to make the tournament more fun for our members. Members may ask a guest to play in any doubles event, however, the singles will be for Members only. We will have a Potluck on Sunday so people can visit, relax, eat, drink, and watch the finals! Parting gifts will be given to every participant! Contact the Tennis Tower for more information on this upcoming event which will be held on Saturday & Sunday, Feb. 28 and March 1.


THANKS TO TW for Racquet Donation!!

THANK YOU, THANK YOU, THANK YOU Tennis Warehouse for your recent donation of 20 junior racquets to the Tennis Tower!!! We always have loaners in the Tower for anyone forgetting a racquet or a new player needing one. With the donation of the 20 racquets from TW, we have ample loaners in the Tower! We appreciate all of the continual support that Tennis Warehouse gives us, this is a company that cares about its community and does not hesitate to show it!!


Avila Bay Athletic Club & Spa
Tournament Schedule for 2015
January 31 OPEN HOUSE EXTRAVAGANZA CLINIC
Sat, 11:30am-1:00pm. Free clinic to all who participate in the Open House Event, Non-Mem/Mem. Specific stations on 4 courts will be taught by our pros, Mark, Jenny, Korey, and Leah.

February 28 CLUB CHAMPIONSHIP/ANNUAL MEMBER-GUEST TOURNAMENT
Members can play doubles with a non-member or a member. Singles Events for Members Only. A,A-,B, B-,C level events. Gifts given to all participants.

March 28 AVILA BAY SPRING FLING
Doubles Only tournament. Women's and Men's Events A, A-, B, B-, C;
Mixed Doubles Events A, B, B-, C. Prizes to winners of each event.

April TBA TENNIS PROMO DAY – Date TBA
Representatives from Tennis Warehouse/Top Racquet Brands come out to introduce new racquets and other tennis equipment. Fun drills are run on separate courts so people can try the equipment while playing! Prizes are given out.

May 22-25 AVILA BAY CLASSIC/VINCE DENTE MEMORIAL
Annual Memorial Tournament, $4000 Prize money in Open
Events. Sanctioned and Non-Sanctioned Events. Singles, Doubles, & Mixed
Doubles in all levels of play including Senior Categories (age groups), Junior
Categories, and A, B, C level events. Player bags, for all participants. Prizes to Finalists.

July 10-12 AVILA BAY JUNIOR OPEN
Sanctioned Junior Tournament. Singles and Doubles events. Events include: B18S, B16S, B14S, B12S, B10S, G18S, G16S, G16C, G14S, G14C, G12, G12S, G10S. B18D, B14D, G18D, G14D. Shirts given to all juniors, Awards to all Finalists. Pizza party on Saturday of event.

September 18-20 AVILA BAY OPEN & SENIOR CHAMPIONSHIPS
Sanctioned events in age groups (50, 60, 70) and open levels, non-
sanctioned events include NTRP and A,B,C levels of play. Singles
and doubles events. TW gift cards for Finalists.

November 7 AVILA BAY CLUB CHAMPIONSHIPS/MEMBER-GUEST
End of year tournament for Club Members. Singles
and Doubles Events. Members may ask a non-member to play
doubles events. Singles events for Members Only. Awards are
revolving plaques on Tennis Tower Wall as well as a gift for all
participants.

CONTACT INFO:
Avila Bay Athletic Club & Spa 805-595-7600, abac.caclubs.com
Tennis Tower 805-595-7600 Ext. 106

TENNIS STAFF:
Mark Scribner-Director 805-440-0408
Hugh Bream-Head Pro 805-471-5035
Jenny Phelps-Asst Pro 928-533-0362
Leah Minnery-Asst Pro 408-768-1216
Korey Kolb-Asst Pro 805-235-4245