Treat Yourself Or Someone You Love!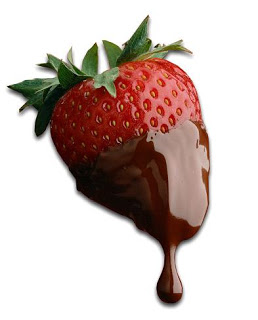 Sweetheart Facial
Make it a happy Valentine's MONTH!
Our esthetician, Candice, is offering a sweetheart facial during February. It is a delicious indulgence: enticing aromas, delightful hot and cold sensations, and relaxing face, neck, shoulder, and scalp massage. The chocolate mask pairs perfectly with the cherry jubilee enzyme, which makes for a hydrating, softening facial that is suitable for all skin types. Guaranteed to leave your skin feeling refreshed, hydrated, and supple. An ideal treat during these dry winter months. 75 min. $95
Valentine's Bonus!
Schedule a spa service February 14-16, and enjoy champagne and chocolate-dipped strawberries!

Sunday Fun Day
During February make Sunday your fun day! Enjoy free mimosas with your spa service.

Happy Hour Hair
Danielle is offering a complementary one-time blow-dry and style for members. That's right! It's free. Go from working out to "going out." By appointment, Thursdays and Fridays only, from 3-5 p.m.
Gift Cards!
If you don't know what your sweetheart truly desires, get them a gift card and let them decide! A massage, facial, hair service, manicure, pedicure!


A Sweetheart Of A Referral Special!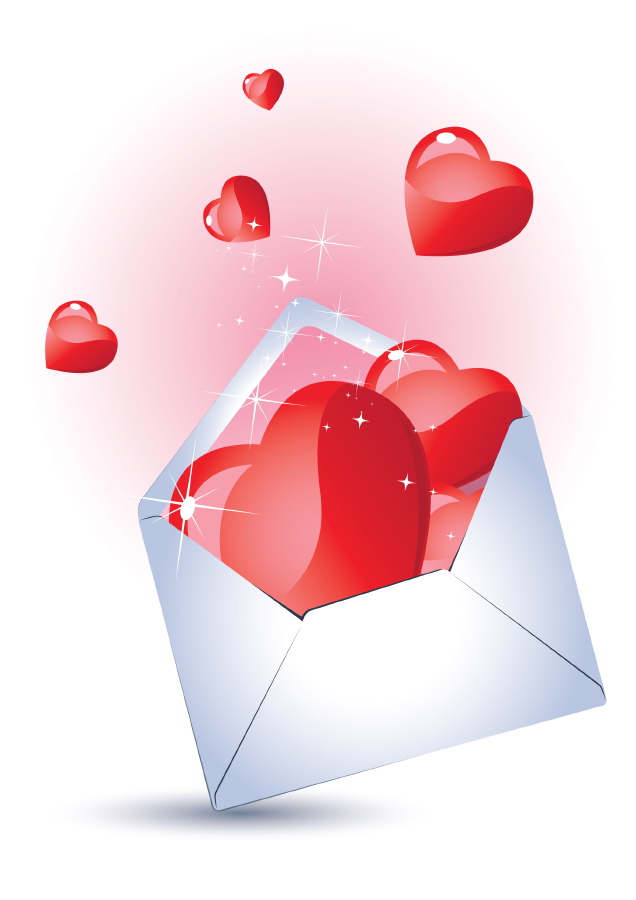 February is the time to say you LOVE YOUR FRIENDS! So why not refer them to the club? What better time is there? It is the month to say how much you appreciate your friends, care about their health, and enjoy spending time with them. Tell them to come and visit our membership staff for a tour to see how we can help them get started and have fun with you!
If your friend(s) join the club in February, you will receive $100 credit to your account! Or you may choose a five dollar credit every month for as long as you and your friend remain members. Plus, we will give them their first month FREE!
For more information, contact Amy, Travis, or Barbara
805-5957600 ext. 105
Free fountain drinks for our Facebook friends on Valentine's Day. Because we love you!
Acupuncture at the Club!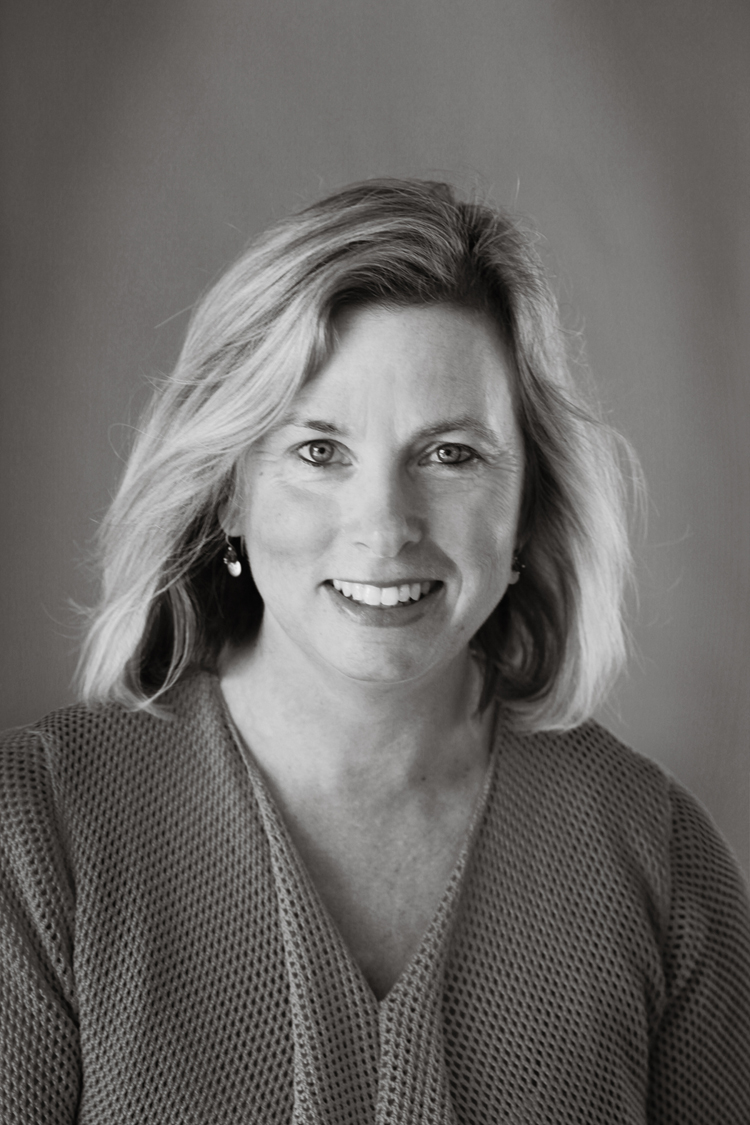 We are pleased to welcome Clare Lowery to our spa staff. Clare is a licensed acupuncturist with a masters degree in Chinese medicine. She received her training at the Five Branches University in Santa Cruz, CA, and has been licensed and practicing Chinese medicine since 1989. She also taught on the clinical faculty of the Five Branches University from 2005 to 2008.
Clare practices traditional Chinese medicine and has a gentle, painless technique, using high-quality disposable needles. She also includes cupping and electro-acupuncture as needed and enhances her treatments with hands-on healing touch.
From sports injuries to facial rejuvenation, or simply for an energy boost, Clare draws upon her years of experience to tailor treatments to each individual's specific needs.
Clare is at the club on Wednesdays, 10 a.m. to 5:30 p.m. Schedule your appointment at the front desk!
FOURTH-FRIDAY WINE DOWN!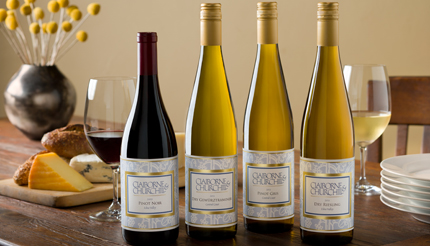 FEATURING CLAIBORNE & CHURCHILL VINEYARD
Friday, February 28 ● 6:00-7:30

Claiborne & Churchill are going to be in the house for our February Fourth-Friday Wine Down! We are looking forward to having them and learning about wine from their expertise.
Please join me for a night to remember, with great wines, elegant appetizers, and company
Heart Be Still! Parents' Night Out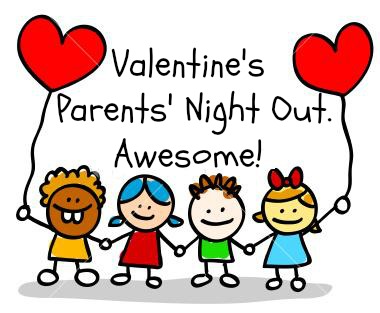 Friday, February 14 ● 5:30-8:30
Parents' Night Out just happens to fall on Valentine's Day this year! So it's your lucky night. Come drop the kiddos off with us and go out to dinner with your beloved. We will be playing games, creating art, snacking on healthy treats, and even having dinner. It's the PERFECT opportunity for everybody to have a good time!
Space is limited, so sign up at the front desk, or email [email protected].
Congratulations To Our Open House Drawing Winners!
Pam Justin ~ 30-minute personal training session
Hannah Brabb ~ 1-night stay at the Avila Village Inn
Emily Witt Free ~ 1/2-hour swim lesson with Kaley
Leah Halliday ~ 30-minute massage
John Purvis ~ Free café entrée
Melanie Zacharius ~ Mini-facial
ABAC Weight Watchers Lose Weight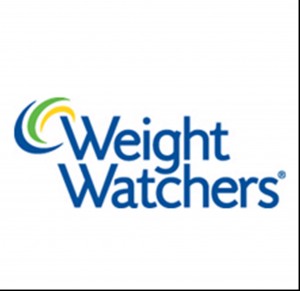 Every Wednesday
12:15 pm ● Weigh-Ins Start @ 11:45 am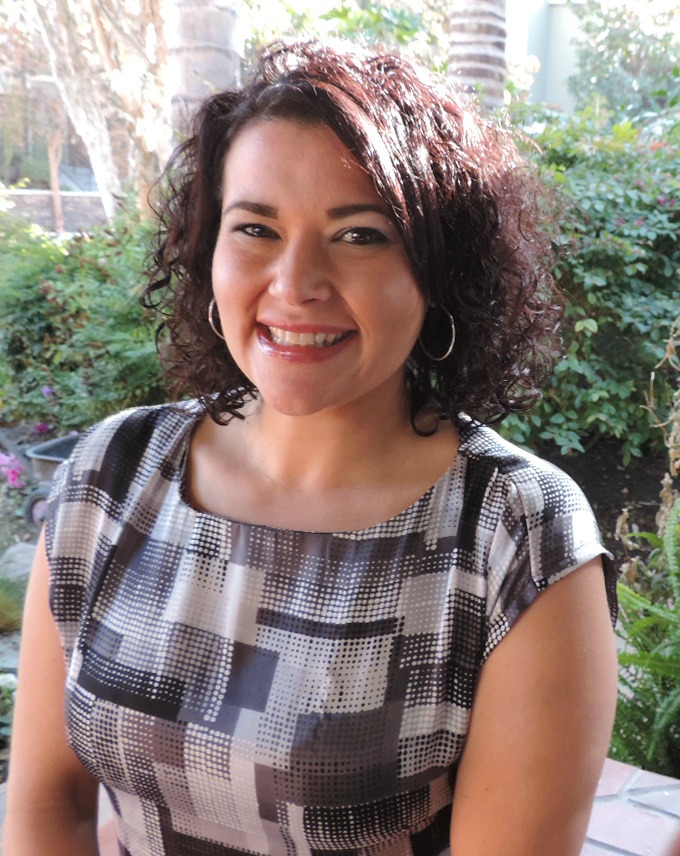 Our Weight Watchers have lost 70.6 pounds since January 8! Nancy Rueschenberg even attends meetings in Maui and continues to lose weight—ON VACATION. Impressive!
Week four was rewards week, and eight Weight Watchers received the coveted key chain bling. The club also rewarded these regular attendees with free spa services!
Please join us. Non-members are welcome, so bring your friends. Be a Weight Watcher at the club—it's fun, it's healthy, it's right handy to where you work out, and . . . it works!

(Regular Weight Watchers' fees apply.)
Questions? Contact [email protected], or 595-7600 ext.109.
AQUATICS!
BY KALEY CONROW
Wow, we were so spoiled with those beautiful, HOT swimming days in January! I feel fortunate to be able to work at an outdoor pool year-round, with such pleasant weather and pleasant company—something not many swim teachers get to experience.
If thinking about picking up a class, or swimming again on your own, now is a great time to practice! The pool is still mellow, so you can usually get your own lane; even during busier times, splitting and sharing the lane provides plenty of personal space to focus on your body in the water. See you in the pool!
Swim Team News
Now offering a HUGELY discounted joint package, at a savings of over 20%, for those interested in both swim team practices AND private lessons.
The Avila Bay Starfish Package includes four swim team practices and four private lessons. Semi-private lessons (with one partner at similar ability) are also available. Packages expire two months after activation.
Avila Bay Starfish Package Prices—per child
(each package includes 4x team practices and 4x 30-minute lessons)
Private Lessons = $110 Green Group (worth $140)
$125 Orange & Blue Groups (worth $160)
Semi-Private = $70 Green Group (worth $90)
$85 Orange & Blue Groups (worth $110)
Swim team is coached year-round by me (Kaley) and Karmen Stilts every Mon/Wed/Fri. Swim lessons are taught by Emily Schoof and scheduled by appointment. Email [email protected] for more information or to sign up.
Baby Seals At The Club!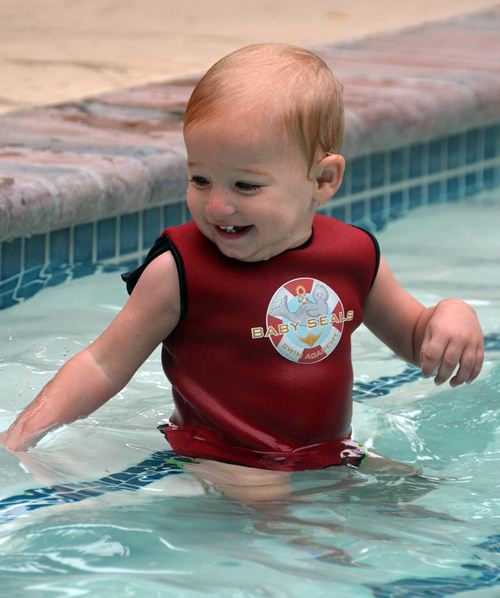 Drowning is one of the leading causes of accidental death in children under the age of four. Baby Seals is designed to teach children, age six months to 6-years, the swimming skills necessary to have a fighting chance of surviving an aquatics accident. In weeks, not years!
Taught by the amazing Ms. Steffi.
To schedule: [email protected].
American Red Cross Lifeguard Certification
Feb. 28-Mar. 2
9 a.m.—5 p.m.
Certification includes: 2-year Red Cross Lifeguarding and CA Title 22 First Aid. Ages 15 to adult. $225 (non-members add $20). Registration forms are in the lobby, or call Lydia: 805-540-4505.
Competition & Game Day
—Friday, Feb. 21, 3:45-5:30 p.m. (during each practice)
Swim Team: Mondays/Wednesdays/Fridays ● Youth Swim Team practices are year-round!
Green Group: 3:45-4:00 (ages 4+)
Great workout for those beyond swim lessons but not ready for swim team
Make friends
100-300 yards
Orange Group: 4:00-4:30 (ages 5-8)
Focus on technique for all four strokes, counting yards, building endurance, and having fun
300-1,000 yards
Blue Group: 4:30-5:30 (ages 9+)
For older children and teenagers who are ready for a disciplined workout, want to gain endurance for Jr. Lifeguards, and/or are ready for competition
1,200-2,500 yards
Avila Bay Club Masters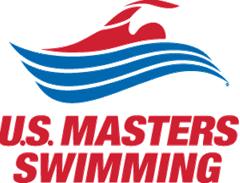 Fantastic and fun workout for adults! Let Liz Mills and Kaley Conrow help you take your swimming to the next level. Come try it out twice for free!
Mondays & Wednesdays: 5:30-6:30 p.m.
Thursdays: 6:00-7:00 a.m.
FITNESS STUFF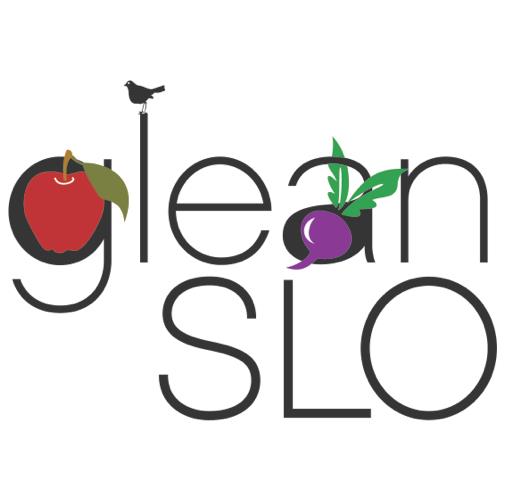 BY JAN BERDAR
I've noticed how much the club is being used, specifically in group fitness classes and in the cardio/weight rooms. Thank you all for being so conscientious about sharing floor space and equipment. Your willingness to help one another by inviting friends to classes, working out together, and helping newcomers on the equipment or with fitness class tips, is heartwarming.
February marks a new beginning. Last month, we began promoting an opportunity for everyone. The slogan read: "Face the Fat, Fit Into Those Jeans, & Let's Go GLEANslo." The difference in this New Year fitness opportunity is that it takes the focus off ourselves. The end goal is to be more fit and less fat—but the reason is different. I see ABAC as a community of helpers: healthy, physically capable helpers. As a local organization that helps organize groups to "follow up" after crops have been harvested, I've chosen Gleanslo.com to partner with. GLEANslo volunteers collect pounds and pounds of fruit and vegetables, providing nutrition to those in need, with food that would otherwise go to waste.
From February 1st through March 15th, we are providing weekly clinics led by our personal trainers, complimentary monthly fitness challenges, Weight Watchers, 60 classes a week, and discounts on small-group training. Not having had your body fat measures, does not exclude you. Join in, jump in, and hold someone's hand. Let's set this thing in motion!
Kid Power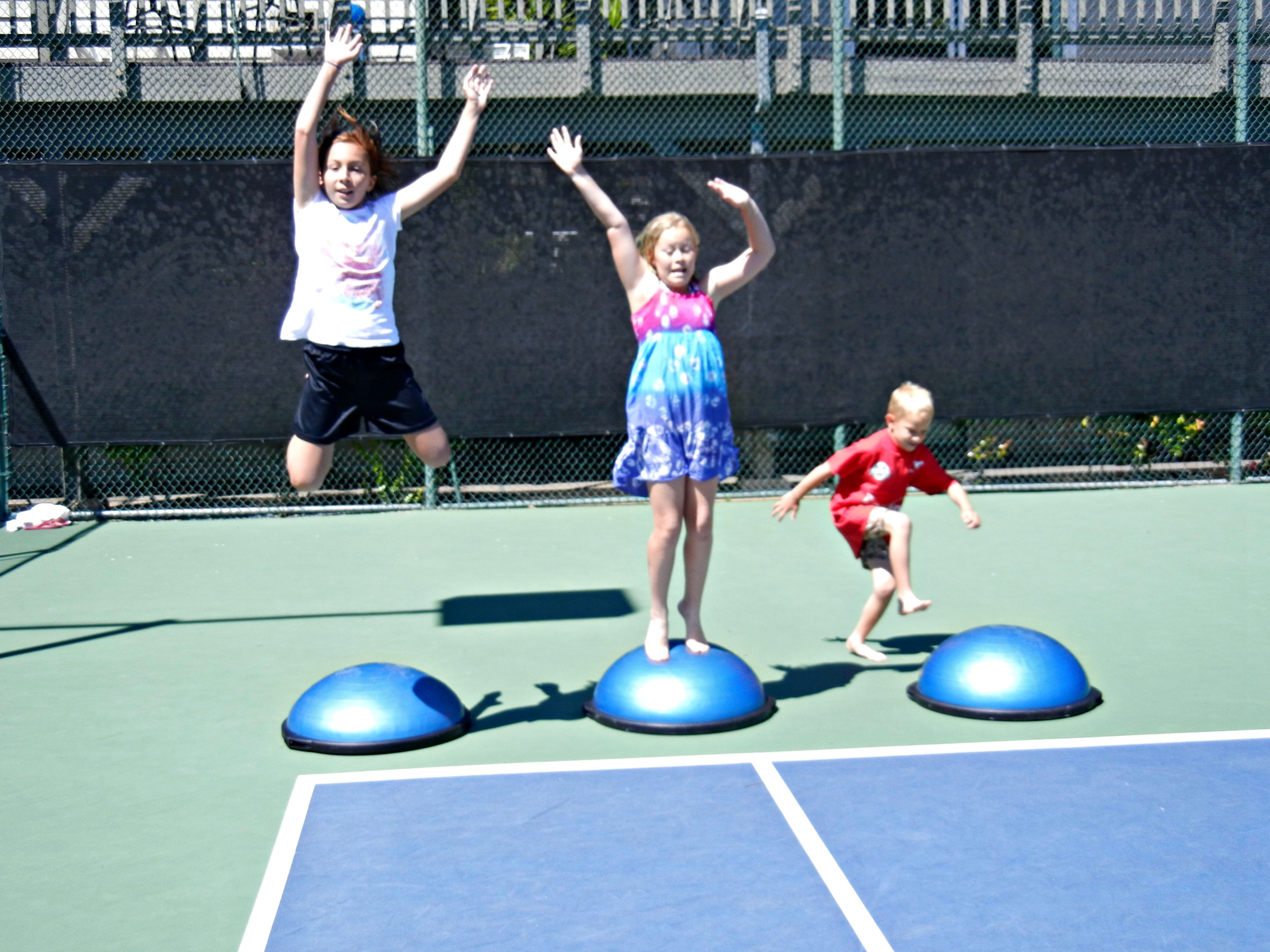 Move more! No junk! Help others! Challenge!
Held in sync with the adult L.J.G. event, this one's for our kids. Prizes! Fun! Friends!
Sign up in the lobby and earn points for completing challenges and attending fun events with your friends! Win awesome prizes, including:
iTunes Cards, Movie Tickets, Bowling Passes, Jamba Juice Cards, Sports Equipment, Amazon Cards, and MORE!
Six weeks of fun and prizes! Group activities Wednesdays, 3:30-4:30.
INTRODUCING PERSONAL TRAINER, RANDY HOSE!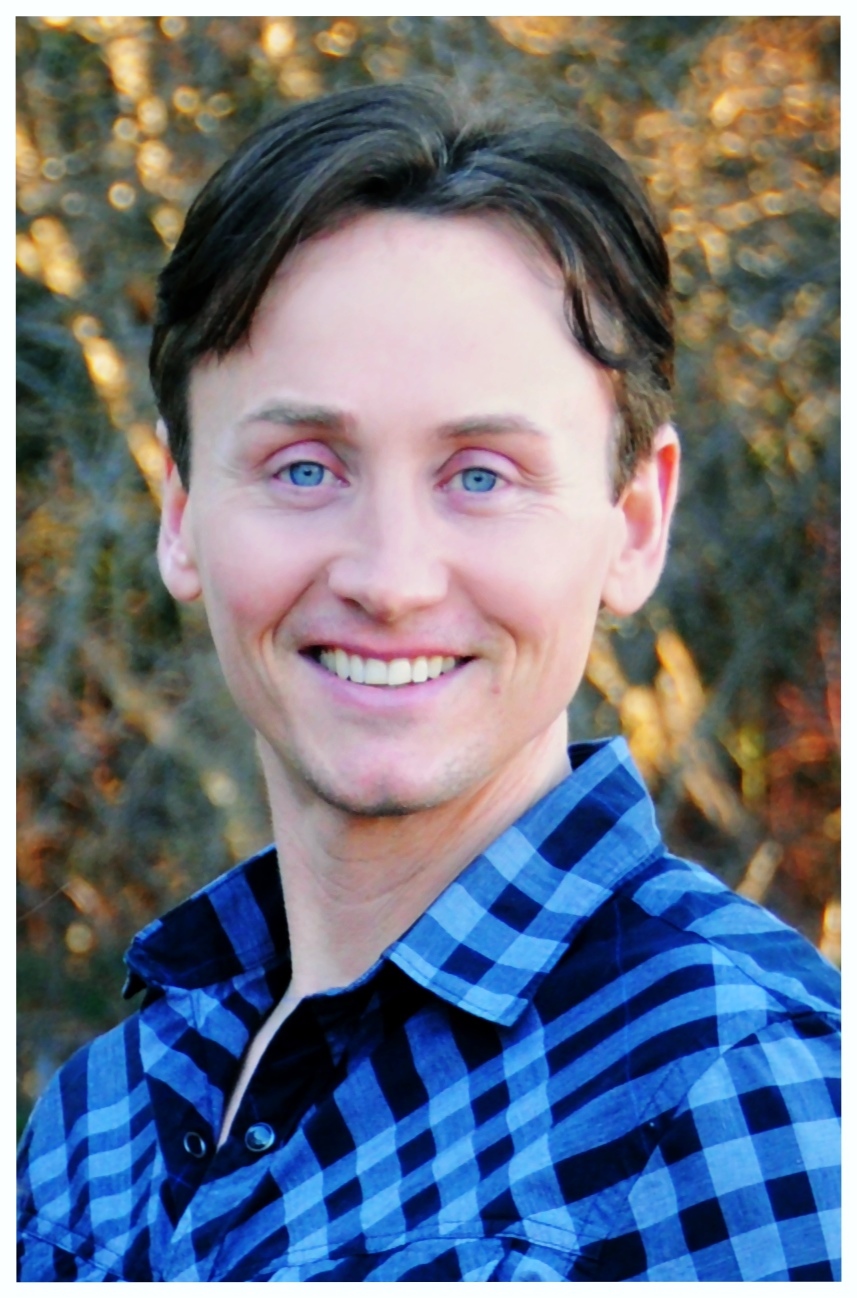 Having lived on the central coast for 17 years, Randy considers himself a local. He attended Cuesta and graduated from Cal Poly with a bachelor's degree in Kinesiology. His educational focus was centered on functional movement and workplace wellness. Randy has over a decade of personal training experience and has worked with clients aged 14 to 82, with student athletes, professional adults, retirees, and professional baseball players (Adam Melhuse of the Oakland A's & Texas Rangers, and Ted Lilly of the LA Dodgers).
Whether you are looking to learn how to maximize your time in the gym, be reinvigorated in your workout, or finally reaching that goal you have had for years, Randy can provide you with creative and exciting alternatives that will produce results! He will teach you to move your body in the most efficient, safe, and challenging ways, and you will discover that you have more strength than you ever imagined. Randy believes in his clients, supports their goals, and is passionate about helping them become the happy, healthy and accomplished people they've always imagined they could be.
FROM THE TENNIS TOWER
Member/Guest Tournament Results!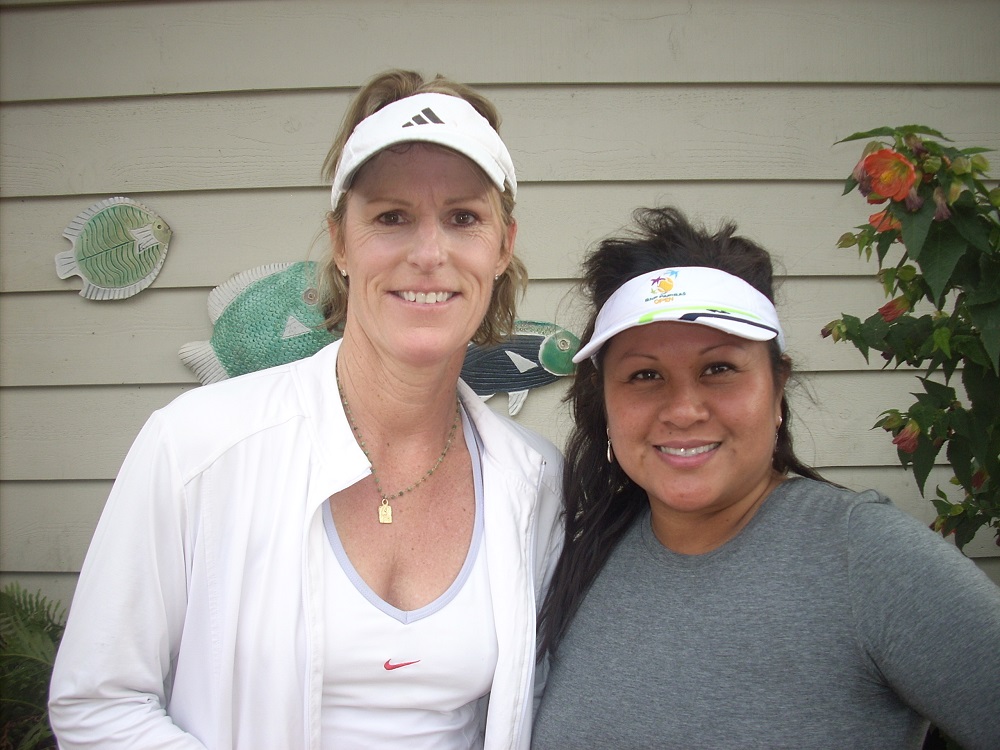 Nancy Allison & Noreen Alexander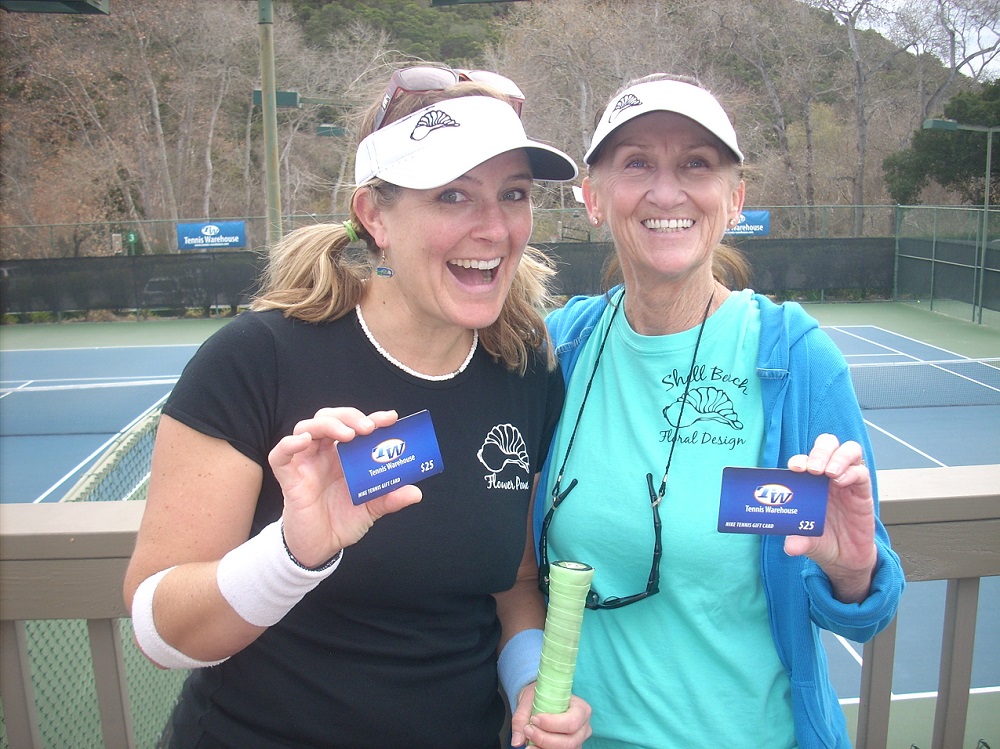 Amanda Rounds & Leslie Kaplan


Jeanne Webber, Nancy Moscardi,
Cathy Railsback, Leigh Anna Groshart

Our first annual Avila Bay Athletic Club & Spa Member/Guest Tennis Tournament was held on Saturday, January 25th, and it was bit fun! Huge thanks to our members who participated in this event and brought along a non-club partner to enjoy a day at the club. Thanks to members Nancy Allison, Bill Wesnousky, Melanie Cleveland, Miguel Phelps, Jenny Phelps, Mike Rozo, Korey Kolb, Bryce Kirby, Hans Reithofer, Leslie Kaplan, Leigh Anna Groshart, Jeanne Webb, and Ann Brewer.
Men's A Doubles Champions:
Miguel Phelps & Mark Sczbecki
Men's B Doubles Champions:
Hans Reithofer & Richard Dorman
Women's A Doubles Champions:
Nancy Allison & Noreen Alexander
Women's B Doubles Champions:
Leslie Kaplan & Amanda Rounds
Women's C Doubles Champions:
Leigh Anna Groshart & Cathy Railsback

All participants received a Avila Bay Club coffee mug, and the winners were given $25 gift cards for Tennis Warehouse. Another HUGE THANK YOU to the awesome and generous people at Tennis Warehouse for donating gift cards for event prizes!
TWO EXCITING UPCOMING ABAC TENNIS/CAL POLY TENNIS EVENTS!
Saturday, February 8, 1:00 PM
Mustangs vs. University of San Diego
A match with huge collegiate ranking implications! Come out and support the Mustangs. It's their premier home match of the season, so let's have fun cheering them on to victory!
Saturday, February 15
12:30 to 2:00 Hit Around/Collegiate drills & Point Play with Team
2:00-4:00 VIP Pro Am
Cal Poly Men's Tennis VIP Pro Am and Hit Around. Fun, fast, great learning and coaching. Hit with the Mustang players and improve your tactics and technique with the Mustang coaches! Support the Mustangs and improve your game for only a $50 donation. You will rotate courts, meet the team, and compete with and against them.
The VIP Pro Am follows from 2-4. For a donation of $200, you will be matched one-on-one with a Mustang team member or coach for a two-hour, high level, doubles round robin Pro-Am! the level of fun camaraderie, and tennis will be WAY high, and you can help the Mustangs with needed equipment and travel funds. Let's help the Mustangs achieve success on their road to Nationals!
ABAC 2014 Tournament Schedule
January 24-26
1st ANNUAL MEMBER-GUEST DOUBLES TOURNAMENT
Doubles tourney, member plays with a non-member, bring in ringer from the outside!
March 14-16
AVILA BAY SPRING FLING
Doubles only tournament, shake off the winter blues, celebrate the spring by springing into action!
May 23-26
AVILA BAY CLASSIC/VINCE DENTE MEMORIAL
Annual tourney. Prize money in Open levels, sanctioned & non-sanctioned events. All levels of play.
July 11-13
AVILA BAY JUNIOR OPEN
Sanctioned junior tournament. All levels of play for juniors, including novice through advanced. Singles and doubles events.
September 19-21
AVILA BAY OPEN & SR CHAMPIONSHIPS
Sanctioned events in age groups and open levels, non-sanctioned events include A,B,C levels of play. Singles and doubles events.
November 1-2
AVILA BAY CLUB CHAMPIONSHIPS
End of the year tourney for club members only.
DECEMBER MEMBER OF THE MONTH—HENLIE STURGEON!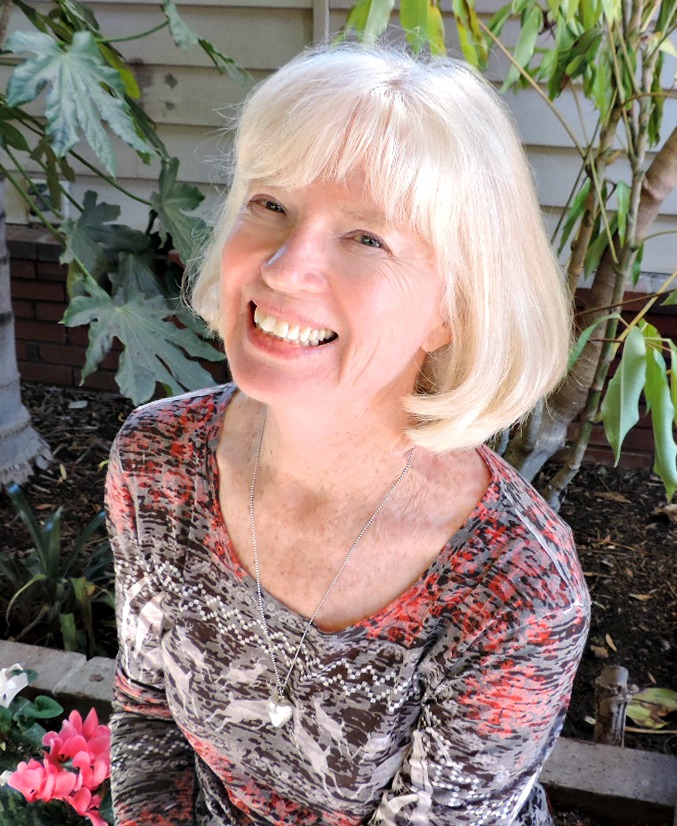 A club member since June of 2009, Henlie is originally from West LA and lived in Los Osos for 20 years before moving to Avila. She's had some pretty nifty adventures and experiences, including going to Switzerland twice a year, every year, for a month each time, to visit her 97-year-old mother, who lives independently in Zermatt. Also an avid Argentine Tango dancer, she tells us the Swiss are crazy about the dance, so she always Tangos her way in (by way of Zurich) to Switzerland, and then Tangos her way out. Apparently Zurich has big Tango fun going on constantly. Henlie says she sees the Tango as "a moving meditation, requiring intense focus. All that, plus the connection to another person, for me, sometimes it's transcendent."
Henlie also loves hiking locally (and in the Alps). She lives in SLBE with her parakeet, "Fats," short for "Domino," and she is hoping there is a standard poodle in her near future. She is also the proud mother of son Chris, who has just become the new executive chef at Hoppe's Bistro in Cayucos.
"There's something about being here that feels good to my spirit and my soul, in addition to being a great place to get exercise. I like the cleanliness. I like that it's a club, not a gym, and that the staff mostly stay here forever. I also totally appreciate the club's eco-consciousness—it just makes me feel good to be participating in that. I love aqua aerobics, balance stretch, and personal training with Jan Secord. She is wonderful! And the individual attention. Someone actually calls me every time I leave a comment or suggestion in the box! So amazing."
Well, we think Henlie is amazing. And we had to include her rather long and gushing quote, because she made us promise we would. Of course, we love her and her passion for life and for the club!
DECEMBER EMPLOYEE OF THE MONTH—SEAN NEWBERRY!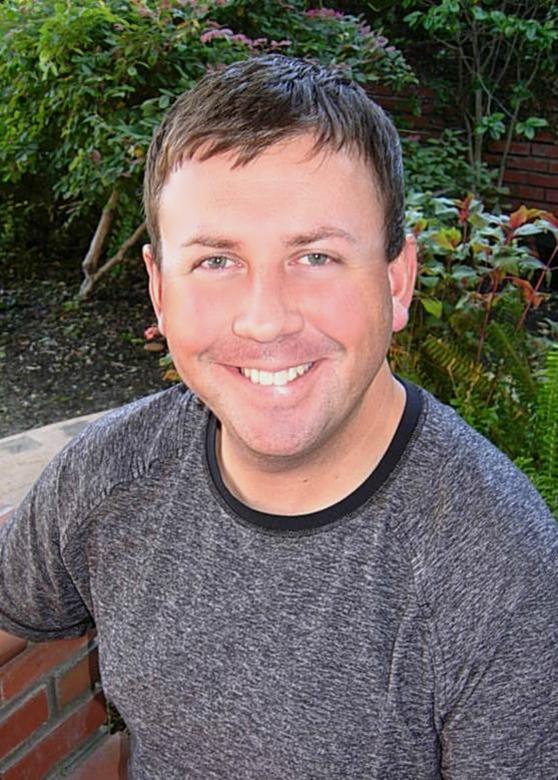 Born and raised in Lompoc, Sean moved to SLO when he was a young adult. He will be the first to tell you he comes from a very unhealthy family, and that from the ages of 15 to 19, he lived a very sedentary lifestyle that included eight hours a day playing video games and smoking up to two packs of cigarettes a day. Getting himself a personal trainer is what turned him around, although he says it took twelve years to go from working out once every two weeks to working out five to six days a week (now). His passion went from playing video games to trail running, which he does every chance he gets. He's also completed nine half marathons and two full marathons. Wow!
Sean's been with us as a personal trainer and Pilates instructor for over a year now, and his clients love the fact that he understands "the journey."
We love Sean's upbeat attitude and enthusiasm! He says he's worked out at every gym around, except Pismo, "and this is the best on the central coast—so supportive, friendly, and in tune with the members' health and fitness goals and needs."
Upcoming Dates to Note
Feb. 8 Great Tennis! Cal Poly vs. USD, 1:00 p.m.

Feb. 14 Valentine's Parents' Night Out, 5:30-8:30

Feb. 15 Avila Bay Club Pro Am, 12:30-2. VIP, 2-4

Feb. 21 Swim Competition & Game Day, 3:45-5:30 p.m.

Feb. 28 4th Friday Wine Down, 6-7:30

Feb. 28-Mar 2 American Red Cross Lifeguard Certification, 9-5
WEIGHT WATCHERS
Every Wednesday! 12:15 (weigh-ins start @11:45)
PLEASE!
We REQUIRE EVERYONE to check in at the front desk when they arrive at the club. When you leave, you are not required to do anything. Except maybe say, "See you tomorrow."
Kids' Club News
by Bre Boswell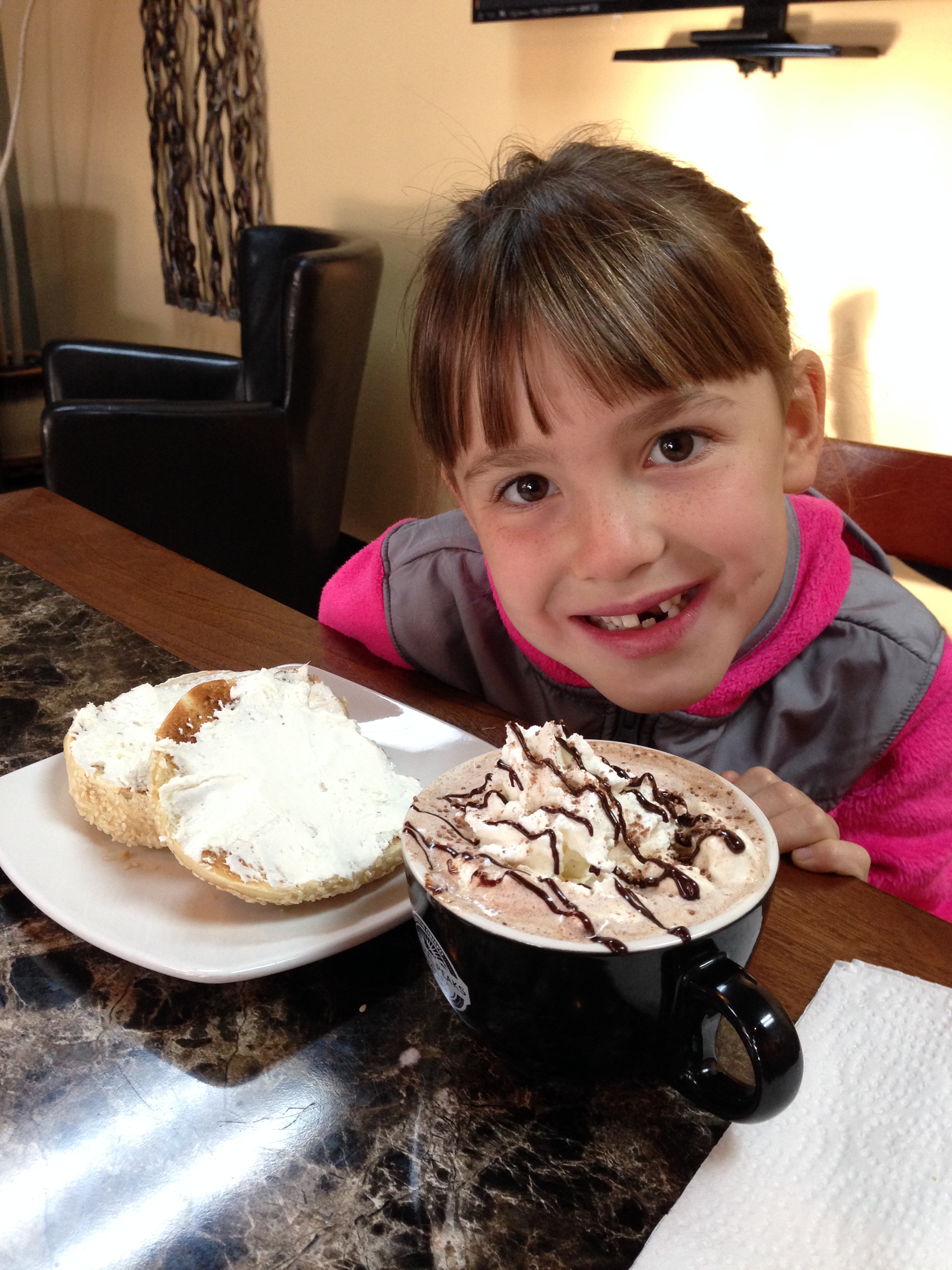 Hello, February! This year is already off to a great start. Thanks so much to all the families who have donated items to Kids' Club. Your help in making Kids' Club even more fun is greatly appreciated!
Make sure to mark your calendars for our free, annual Valentine's Day Party—Friday, February 14, 3:00 to 4:30. We invite the whole family to come and join in the festivities. We will have snacks, make a Valentine's card holder, and play games. Please sign up, so we can get a headcount for food and goodies. It's going to be a blast!
A friendly reminder: We want to be sure that parents understand that going on the Bob Jones' Trail to work out while your children are in Kids' Club is not allowed. We are an unlicensed facility, which means that parents must be on site at all times during Kids' Club hours. Thank you so much for your compliance.
With a new month comes a new Kid of the Month. Big congratulations go to Romy Ray. Romy comes into Kids' Club and really watches out for her younger friends. She always has stories to tell, and she loves to read a good book. Great job, Romy!
As always, send any questions or concerns to [email protected].
FROM THE GENERAL MANAGER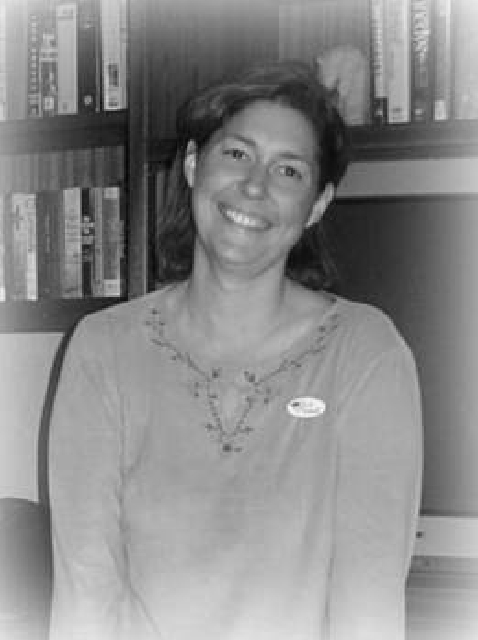 Thank you everyone who participated in our online café survey. We are sifting through the results and will share the new café name and menu soon. I am very excited about the changes and can't wait to see how it all turns out!
Another big thanks to everyone that attended our Open House in January. It was nice to meet your friends and other new faces on that fun day. We'd hoped to raise more money to donate to HEAL-SLO, so we will continue to accept donations on their behalf throughout the month of February. Look for the donation box in the lobby. Thanks for your participation and kindness!