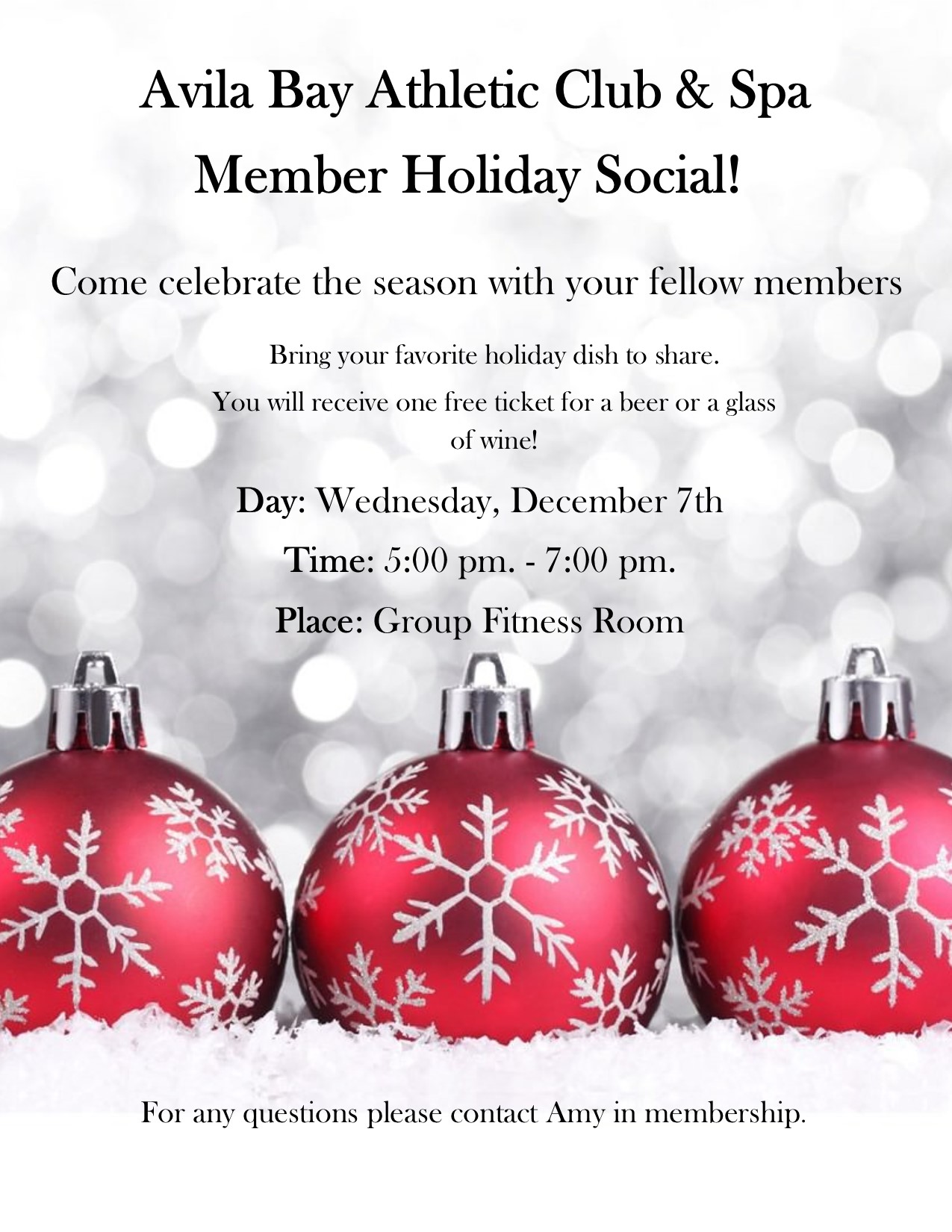 Congratulations to our Member of the Month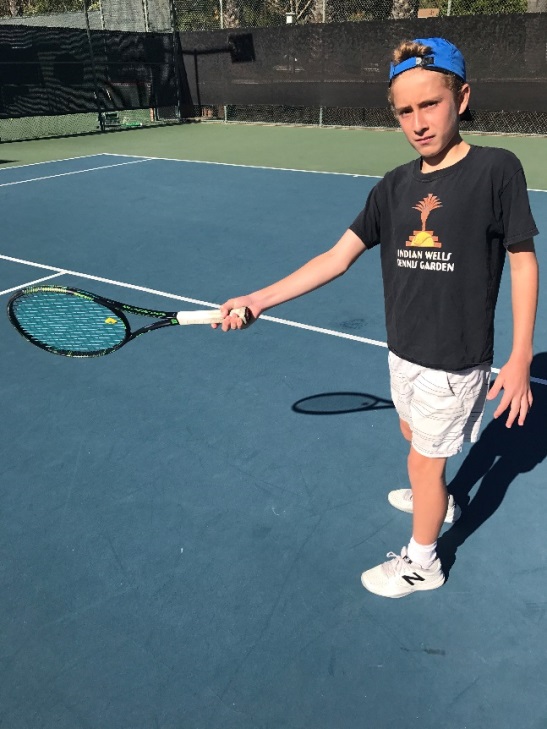 JJ Niven
Congratulations to our Member of the Month JJ Niven! This young man is 13 years old, and is currently in 8th grade at Old Mission School. His favorite class is history. JJ is the youngest member of the month we have ever had, but this accomplishment is well deserved. Michael Marquez, our tennis director, is very proud of JJ! Michael says that JJ is a dedicated, hardworking, and very skilled tennis player. JJ is currently competing in a final of the Club Championships. Michael believes that every time he sees JJ on the court, he can see improvement. When JJ is not playing tennis his hobbies include: surfing, video games, and playing with the neighborhood kids in his cul-de-sac. JJ says he is uncertain at the moment of what he wants to do when he gets older, but possibly work for his family's business in the wine industry, or become a tennis coach. JJ is a very great young man, and we are so proud to have him and his family here at the club. Congratulations again to JJ Niven, give him a big high five when you see him around the club!
Congratulations to our Employee of the Month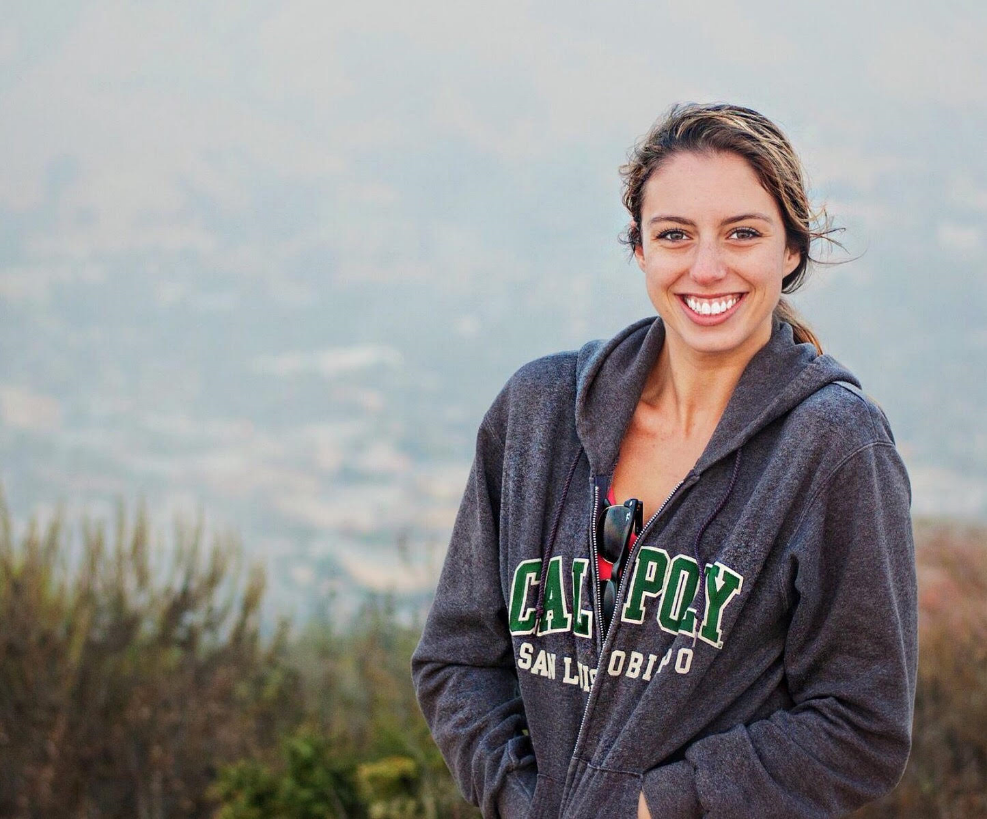 Malia Naman
Congratulations to Malia Naman, our new Employee of the Month! Malia has worked at the club for just under a year. She started with us last January, and has been up at the front desk since. Malia is one of our star employees: always willing to go the extra mile to help members and other staff. Malia moved to the San Luis Obispo area about 5 years ago from Portland, Oregon. She moved here for school and is currently a student at Cal Poly. Malia's major is Kinesiology; however, she is now going into the path of nursing. When Malia is not at work she stays very active. Working out is one of her favorite past times. She works out mainly at the Cal Poly gym, but will also exercise at the Avila Bay Athletic Club as well. Along with working out Malia has also been a dancer for a large part of her life. We are blessed to have Malia working at the club, and are so proud and honored to call her our Employee of the Month! Congratulations again Malia - great job!
Cancer Well-fit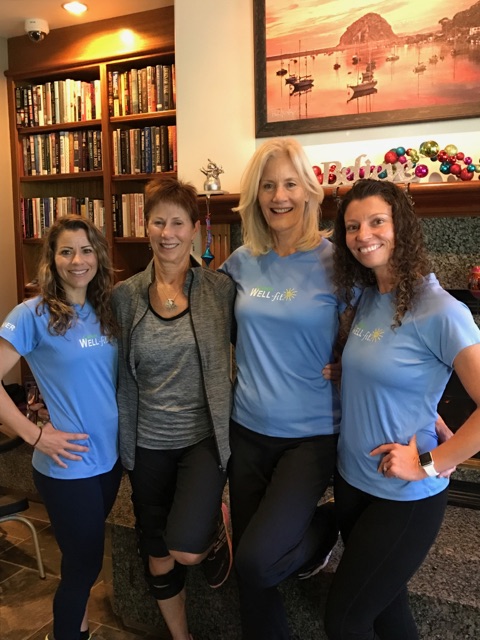 As we close out November and anticipate the Holiday celebrations ahead, a final note of Thanksgiving from our Cancer Well-fit Department to each and every employee and club member who have invested their time, talent, and money into supporting the individual patients who worked so hard to regain and maintain their strength and functionality through our Well-fit Program this year. A genuine shout out to you! Our golf fundraiser this past spring, our recent bake sale, Giving Tuesday event, and ongoing greeting card sales contribute to our efforts to keep this non-profit program running – now in its 8th year at our wonderful club!
Our community partner, The Avila Beach Community Foundation, gave us a matching grant this year, and is committing to another grant in 2017! Thank you, thank you to each of the board members at ABCF! Lastly, remember if you are an Amazon shopper, click on "Amazon Smile" before you place your order and designate Cancer Well-fit as your chosen charity. Amazon Smile will donate a portion of your online order to our program – at no cost to you! Happy, Healthy New Year!
Jan, Kate, Danielle and Sara
Well-fit Team Trainers
Fitness Department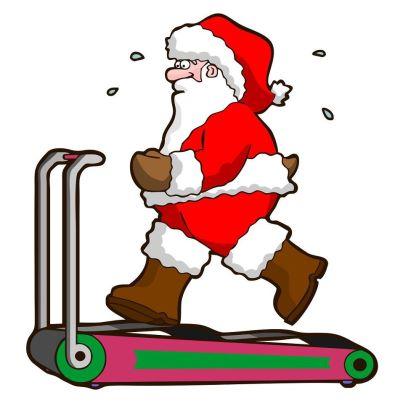 I write this looking out on a winter wonderland. White puffy snow that looks like cotton balls on branches. There is nothing like taking a break in the wilderness to bring clarity. Having been gone for nearly a week, no health club to go to, and no indoor gym. Just me and my feet. I count my blessings for them.
Almost daily I layered up, put my winter boots on and ventured outside into frigid temperatures. The initial steps felt like I had concrete in my feet but after I found a slow pace my breathing calmed to a rhythm and I just set out for a cruise. Instead of a Sunday cruise behind the windshield I chose my carriage to take me.
I write this to remind you that sometimes the hardest thing to do is suit up, strap the shoes on and get out the door. There always seems to be something else to do. How about this December you prioritize time for you? Maybe 30-60 minutes of just moving. Go out your front door, into the club, on a bike, or take a hike. Whatever will bring you a breath of fresh air and a way to clear your mind.
Our staff would love to help you this month. Please contact us immediately as we have trainers on standby ready to take you on a tour of our facility, and to gift you with a full session. Maybe a review of the weight room? Or what are the best ways you can maximize your time in the cardio room? We have nutrition and fat burning tools and information. Our goal is to serve you! Please contact me today and I will schedule this time for you. Jan Berdar: [email protected]
Tennis Department
41st Annual Avila Bay Athletic Club & Spa Championships
Men's A Singles Semis: Sam Ashbrook vs. JJ Niven
Men's A Singles Semis: Steve Lakowski vs Stephen Wagner
Men's A- Final: Dave Rodgers def Miguel Salcedo 6-3, 6-4
Men's A Doubles: Steve Hilty/ Zach Hilty def Steve Lakowski/Dave Cumberland 6-1,6-0
Men's B Doubles: Jack Vines/Neil Davenport vs. Jim Maloney/Colin James
Women's A Singles: Julia McKinzie vs. Julia Wagner
Women's B Singles: Ariana King def Robyn Flores 6-3, 6-1
Women's A Doubles: Teri Sullivan/Connie Rutledge def Janet Holland/Corey Perreira 6-2,6-3
Women's B Doubles: Susan Daymude/Paula Olson def. Robyn Flores/Chelsea Pudwill INJ.
Mixed Doubles Semis: Christina Rostermudt/Shane Rostermundt vs. Ariana King/Stephen Wagner
Mixed Doubles Semis: JJ Niven/Julia Wagner vs. Julia McKinzie/Bill Weznousky

Championships Still in progress due to rain, final results should be available by December 2nd.

We have a special 3 year old boy named John Russell Kimmel that is in the tiny tots' tennis class that absolutely loves tennis and is a phenomenal player for his age. Two weeks ago he was bouncing the ball on his racquet saying I'm going to be the best player in the world over and over to himself. He immediately caught my attention and I said, "John Russell with hard work you are going to be the best player in the world someday." Make sure if you ever see John Russell on the court, it's our job to make him believe and keep that dream alive with positive reinforcement and encouragement to help him achieve his goal. He is extremely talented and with hard work he could be one of the greatest players to ever come out of San Luis Obispo County and maybe even number #1 in the world.

November 2016 Spotify Playlist
Husky: Late Night Store
San Cisco: SloMo
Bonzai: 2B
Asta: Shine
Macklemore: Wednesday Morning
The xx: Hold On
Radiohead: Harry Patch (In Memory Of)
Coldplay: Everglow
Salty Suites: Goodbye Ojai
Alex the Astronaut: Already Home
Milky Chance: Cacoon


Give the Gift of Massage This Holiday Season!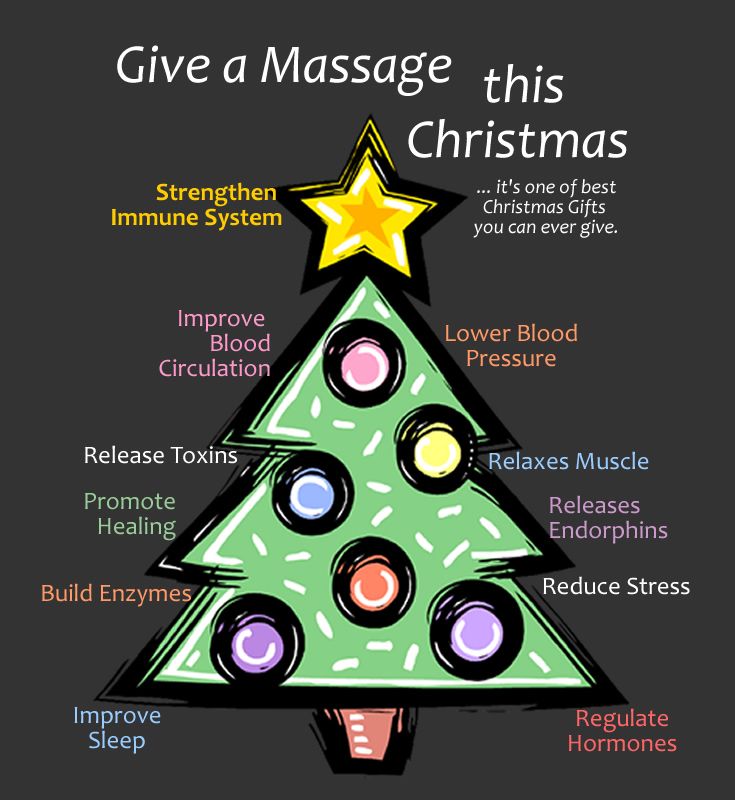 Show your friends and family you have a stake in their health and wellness by giving them the gift of MASSAGE! There's no better time of year to treat those close to you! Give a RELAXING MASSAGE, a known stress reliever. We have heated massage tables, hot towels for your neck and feet, and experienced Massage Therapists. The perfect holiday gift is right at your fingertips! Gift Cards are available at the front desk.
PAMPER YOURSELF OR GIVE TO A FRIEND
Lisa Duron, our Esthetician is offering…
The Peppermint Eco Fin Hand and Foot Treatment! Its back for December and January! Perfect for dry, scaly skin that needs extreme moisture! Hot steam towels on the hands and feet followed with peppermint Eco fin wrapped in hot herbal mitts and booties followed by a sumptuous massage…. $50.00.
Aquatics Department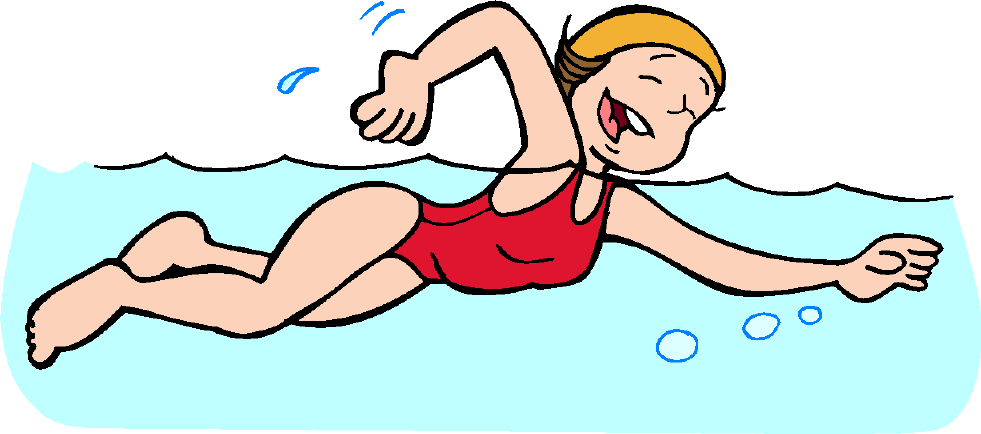 Greetings from the Aquatics Department!
Although it has finally turned a bit cooler, the pools are just as inviting as always. The health benefits of swimming continue to be available to our members. For example, the fact that water is thicker than air, then every kick, twist, stroke and turn made requires you to move against the water's resistance. To swim or jog a mile in the water takes much longer than doing the same on land. As you work against the resistance, your muscles develop and grow stronger. But, at the same time it's easy on the joints. The low to no impact, non-weight bearing activities make it possible for those who are pregnant, injured or experiencing chronic joint pain to comfortably move in the pool. It's these same factors that make aquatic exercise accessible to populations who might not be able to ride a bike, jog or lift weights. And it carries a low risk of injury too, which are a possibility with the aforementioned activities. With the Holiday season upon us, let's continue to take advantage of our gorgeous pools to keep or improve our health. We have swim lessons for children and adults, Masters swim practices, Aqua Aerobics, the Puma Swim Team and lap swimming available all year.
We hope to see you at the pool!


Special Events At The Club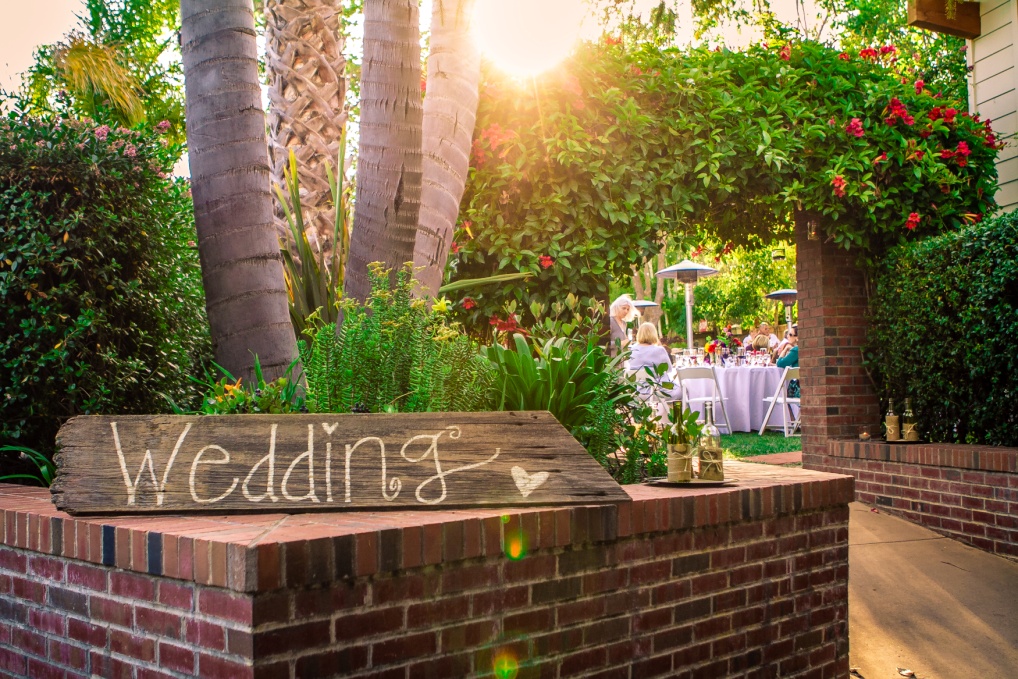 Avila Bay Athletic Club & Spa is the perfect venue for any special occasion!
Our mission at the Avila Bay Club & Spa is to ensure your happiness and satisfaction with the planning and implementation of your event. We tailor each and every event to result in a day (or evening) that is enjoyable, stress-free, and creates a beautiful lasting memory for yourself, your family, and your friends. You will find our staff to be personable and experienced. Attention to detail and superb service are our specialties. Our skilled and accomplished Oasis Grille team is always eager to please, offering the convenience of on-site catering and a wide variety of delicious menu/banquet choices. The Avila Bay Club & Spa is the ideal site for a memorable celebration! Questions?
Please contact:
Travis Hawley at 805-595-7600 ext 113 or [email protected]


Wine Club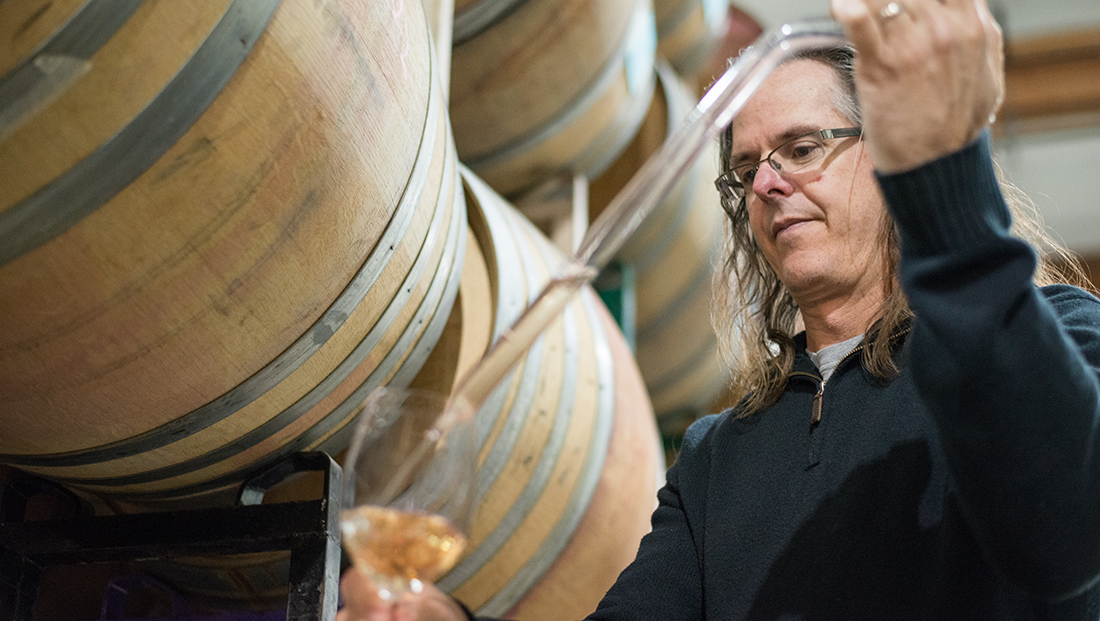 Join us every third Friday for a night of Great Wines & Good Times. This month we are meeting December 16th, from 6-7:30 and are happy to have Wes Hagan, winemaker from J. Wilkes pouring! As always we will have wonderful Hors d'ouerves prepared by the Oasis Grille staff. The event is $20 with RSVP and $25 at the door. Non-Members are welcome but be sure to reserve your spot as they are going fast! Child care is also FREE with reservation. Questions? Contact Travis Hawley at [email protected]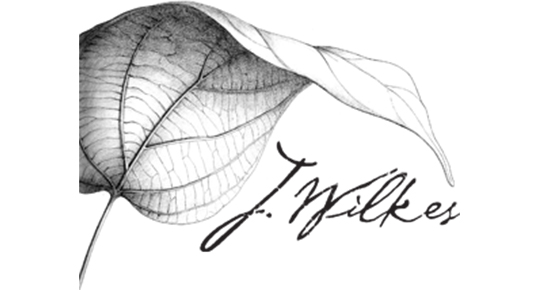 Kid's Club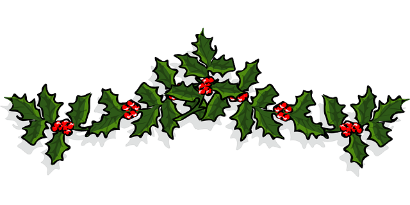 Hello! We are wrapping up the year and there is a lot going on in Kids' Club. Please remember to put it in your planners that the Kids' Club hours change a little bit due to the holidays. The day before Christmas and New Year's we will only be open in the morning. We will be closed for Christmas and New Year's Day. The day after New Year's, it will be the usual schedule as we welcome the brand new year. This is a busy time of year, but here at Kids' Club, we are never too busy to appreciate those kids that stand out while they are here playing with us.
This month's Kid of the Month goes to Grayson Tardiff!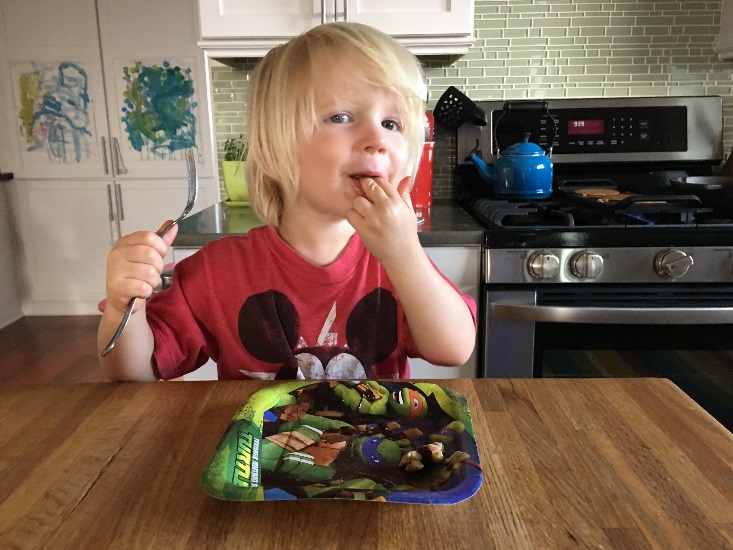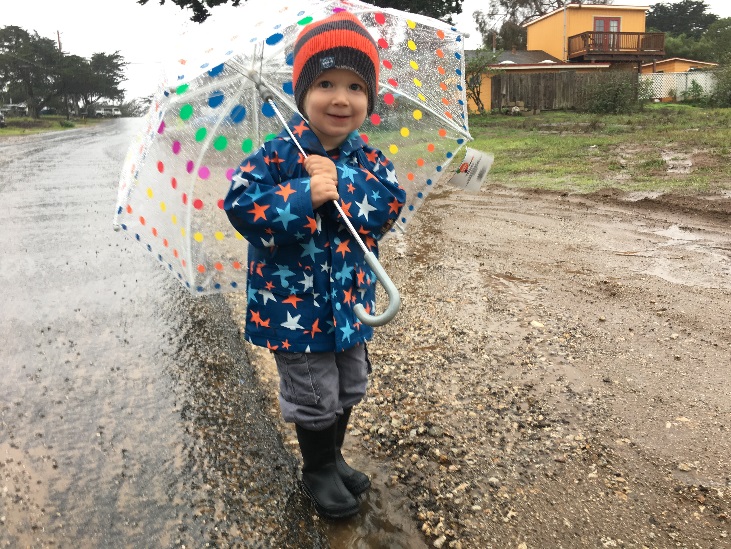 He comes in every week and plays with all of his friends so well. He loves the cars and trucks and seems to always have a smile on his face. We love seeing him walk through the doors! Congratulations Grayson!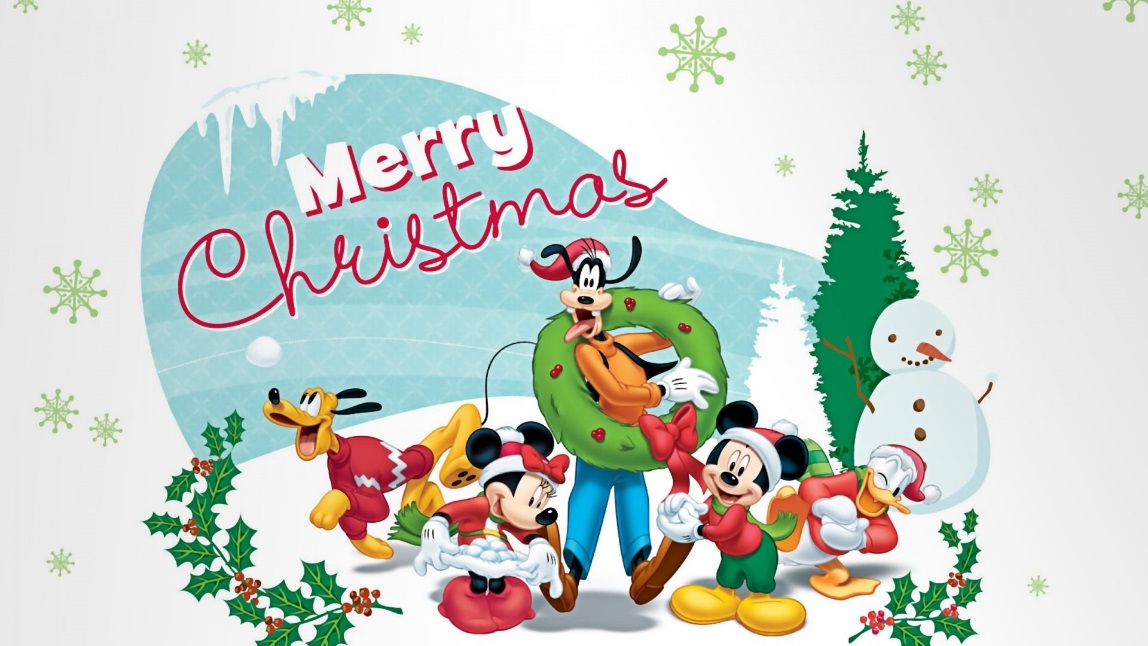 Kids' Club staff wants to wish each family a very Happy Holiday Season!If you ever have any questions or concerns, contact Bre at [email protected].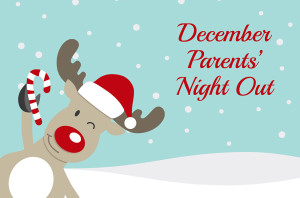 It's the last Parent's Night Out of the 2016 year. Take advantage of the night to have some time to yourselves or get some shopping done on Saturday, December 10th. This event allows you to leave the premises for a couple hours and let us handle the kids. We play games in different areas of the club, we usually have a dance party, serve dinner, participate in a group craft, have a sweet treat to eat while settle down at the end of the night with a movie. Drop off is at 5:30pm and you can pick up them up again at 8:30pm. Make sure you reserve your spot today! You can sign up in Kids' Club, at the front desk, or email [email protected].