Membership News – Refer a Friend and Take Home an Extra $100!
With the New Year around the corner, you may want to have a friend join you at the club. And, why not encourage a friend to get a jump on the New Year resolutions, AND YOU will reap some rewards, too! Just refer your friends to the club, and when they join, you will receive $100 on your account, or $5 each month on your account as long as both of you are active members. This is enough for a nice massage, hair service, personal training, or other service at the club! For more information contact Amy or Nanci at the membership desk or call 805-595-7600 Ext: 105


Congratulations to Claire Holbrook as our October Member of the Month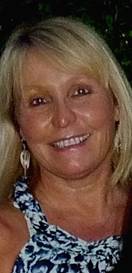 Claire Annette was lucky enough to grow up surfing on the beaches of Santa Barbara where she was a partner in 3 convenience markets and owner of a popular Night Club, The Beach House. But life changed when she met and married the love of her life, Tom Holbrook, a Financial Planner with Merrill Lynch and moved to the Central Coast to open their own independent office in SLO, Holbrook Investment Services. Here, they started a family. Happily becoming a stay at home mom, their family quickly grew. They have three sons. Their first son got married this summer and lives in the City of Artesia as an Assistant Planner, where he and his wife just bought his first house. The second son is a Journeyman Electrician and Cuesta College student, and lives here in town. Their third son is a sophomore at AGHS, plays on the high school basketball team, is a youth group leader, and plans to study Broadcast Journalism at UCLA. Tom and Claire celebrated 25 yrs of marriage in June. (Congratulations!!!) Claire's hobbies: Working out at ABAC! Favorite classes: Cycle/Power/Aqua/Pilates and hiking the beautiful Central Coast with the girlfriends. (The more hills the better!) She also enjoys kayaking, boogie boarding, walking on the beach, reading, refinishing furniture, and gardening. Claire works part time as a sales rep for American Greetings and volunteers at Peoples Kitchen for New Life Christian Church Pismo Beach, Project Sweet Dreams, Cal Poly Boosters, and AGHS Boosters.
"ABAC has been such a wonderful place to make friends and stay healthy...I truly appreciate and love everyone I have met and hope to be around for many, many years to come."
"Claire's Words to live by: "Hug your family and friends every day, it's all that matters."


October Employee of the Month - Congratulations Kat Burns!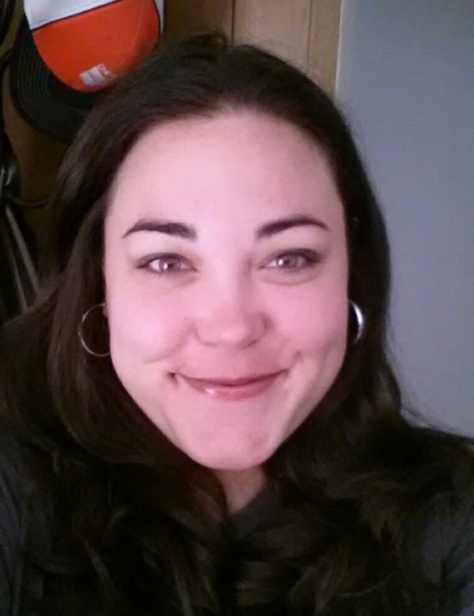 We are so fortunate to have Kat as part of our kitchen crew. She was born and raised in Orange County and moved to Grover Beach at the sweet age of sixteen. It was a hard move for her, leaving her friends behind and moving to such a quiet locality. She said she didn't talk to her parents for six months. She attended California Culinary Academy in San Francisco and after graduation in 2002, she returned to our area in and has remained here since. (I guess our quiet community wasn't so bad after all.) Kat was married about two years ago and has an eleven month old little boy named Jase. At this point her favorite thing to do is sleep when she gets a chance. Having a very active little guy, that has been walking since he was 10 months old, keeps her very, very busy. (Might we add a very cute little guy too.) In her free time Kat enjoys walking, sewing, and quilting. In fact she has made some award winning quilts. Her parents, brother, Kat and family all live within a few blocks of one another, so most days they all enjoy dinner together. Kat's favorite food is BBQ. She likes to be creative with it. She loves working at Avila Bay Athletic Club & Spa for many reasons; one of which is, she can be a stone's throw away from Jase in Kids' Club where she can peek in at any time. The club makes her feel connected and she enjoys it. We enjoy having Kat here too!!!


From The Fitness Department
Happy Holidays from the Group Fitness and Training staff!
If you haven't already noticed our training area has expanded next to the building and court one! Be on the lookout for complimentary TRX training session the WHOLE month of January on this new strip of "FUN".
In December if you stop by the trainer booth Dec 15/16 (Please see the schedule "12 days of Christmas) you can pick up a copy of our events planned for the beginning of the year which include a FITNESS BINGO, Unlimited Small group training, Intro classes to Pilates, Power, RIPPED, cycle and more, FREE TRX training!

*Training specials : Small Group Functional Training, TRX Training or Pilates Reformer punch cards available for $195.00! (One card only).
*Sign-up for Unlimited small group training in January and receive an additional card at the discounted $195.00 rate! ($30.00 savings!)
* RESET for Success is coming back the middle of January. This 10 day cleanse will change your body, clear your mind along with numerous other benefits. $99.00! Flyers available at the trainer booth Dec 15/16.


6 Quick Party Tips:
1. Eat something prior to the party and decide ahead of time how much you will drink (alcohol).
2. Don't skip your workouts this month. Keep your regular schedule even if you are travelling. All you need is a pair of tennis shoes!
3. Make cookies/goodies and then give them away.
4 Remember your mail carriers, Gardeners, House keepers and others that help you on a regular basis. Wrap up a gift with some of the goodies you have received and Viola everyone is happy!
5. Walk your pets AGAIN! Ate too much, go stretch your legs for 45 minutes and your dogs will love you for it.
6. Invite friends and family to jump into a training or a class with you. Use up your last guest passes as you get 12 more in January!!


ToeSox

Now that the weather is turning cold, make sure you stop by the pro shop and pick up your ToeSox for Pilates, Yoga, and Barre classes.

It's like you're bare foot...but even better. For all barefoot activities, like Pilates, yoga, dance, barre, and martial arts. Stick To Your Practice™.
• Patented non-slip grip keeps your feet in place
• Five toe design allows toes to move and spread naturally
• Hygienic alternative to bare feet
• Arch support band gently lifts and supports
• Fitted heel keeps sock in place to eliminate bunching and twisting
• Made with organic cotton
• Unisex sizing
90% Organic Cotton 10% Spandex. Machine washable. Wash inside out in gentle cycle. Line dry or low heat in dryer.


From the Tennis Tower
Beginning and Intermediate Junior Tennis Sessions on Tuesdays and Thursdays will go until the 18th of December and then there will be a two week break. Advanced sessions on Mondays and Wednesdays will continue through the break.
Don't Forget! Adult tennis clinics for all levels are held on Fridays from 9 a.m. to 10 a.m. The drop-in fee is $10 for members and
$15 for non-members.
For all Ladies League match dates, schedules are available in the Tennis Tower.


From the Spa
December Special

A state-of-the-art facial in the hands of a skilled aesthetician, equipped with age-defying, sophisticated, and luxuriously rejuvenating organic skincare can work wonders to smooth lines and wrinkles, de-puff the eye area, perk up tired and stressed skin, and lift your spirits!

Lisa Duron - Aesthetician

$20 DECEMBER
Holiday Parties are quickly arriving...come Into the salon and get ready with our $20 December Hair Specials! Men's Haircuts $20 and Women's Blowouts $20...for the month of December ONLY! (Not valid with any other promotions)

Nancy Tejada – Hair Stylist
Aquatic News
Congratulations, Larry Purcell!
Larry Purcell (51) competed in the annual Gobbler Classic Swim Meet, hosted by the Seahawks at Sinsheimer Pool on November 22 & 23. He swam 5 events and placed in his age group: second in the 100yd Free & 100yd I.M. and first in the 50yd Free, 50yd Fly, and 50yd Breast! Wow! He has swum in this meet for the past 4 years, and 3 of the years he has represented ABCM all by himself. Thank you and way to go, Larry!
Larry's Impressive Times:
100yd Free - 1:00.2
100yd I.M. - 1:11.95
50yd Free - 26.10
50yd Fly - 29.13
50yd Breast - 38.67


It is never too late to be a better swimmer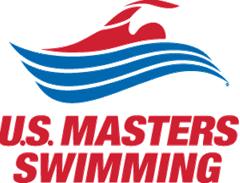 Avila Bay Club Masters

The Avila Bay Club Masters is an adult swim class coached by Liz Mills and Kaley Conrow. We focus on giving you a great workout (at your level) while making swimming easier at the same time. You will learn stroke technique, build endurance, and gain confidence in the water. Come try it out! The first two practices are free, and the price is $56 for 10 practices. See you at the pool!

Mondays & Wednesdays: 5:30-6:30PM
Tuesdays & Thursdays: 6:00-7:00AM


From our Events Director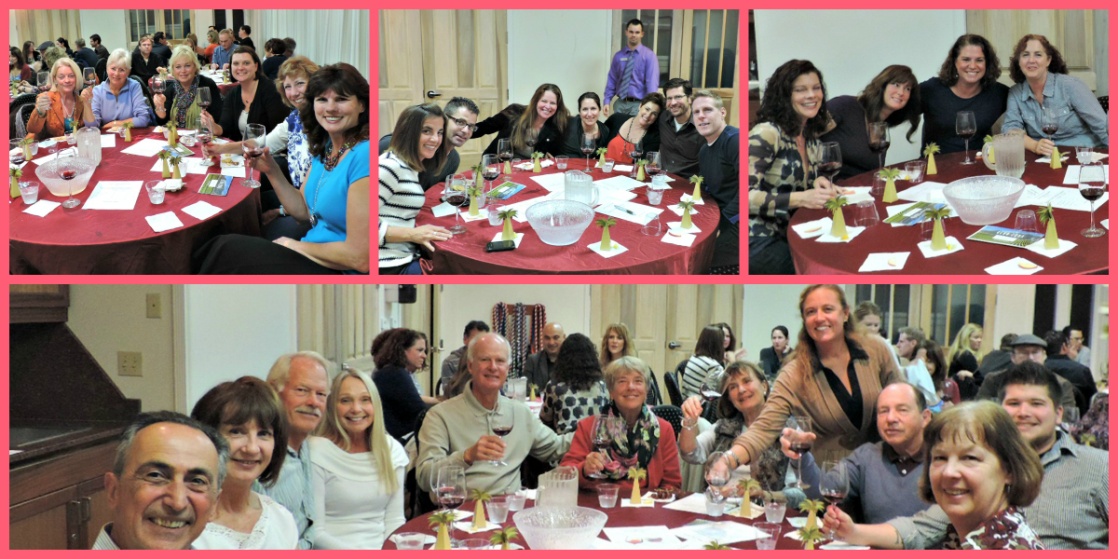 Friday Wine Downs are back again! I appreciate everyone's flexibility as I've had to move the date these past few months due to holidays and other club functions. I'm very excited to see everyone soon and look forward to making more great memories and tasting more great wines this upcoming wine club season. Please note that because of Christmas we will meet the THIRD Friday, December 19, from 6:00-7:30. Wine tasting is $15 per person and each wine will be paired with delicious Hors de' Oeuvres prepared by the wonderful Oasis Grille! Free child care by reservation. Non-members welcome! Sign-ups are located in the lobby. Questions or reservations? Contact Travis at 805-595-7600 ext 113 or [email protected] December Winery TBA
Special Events @ the club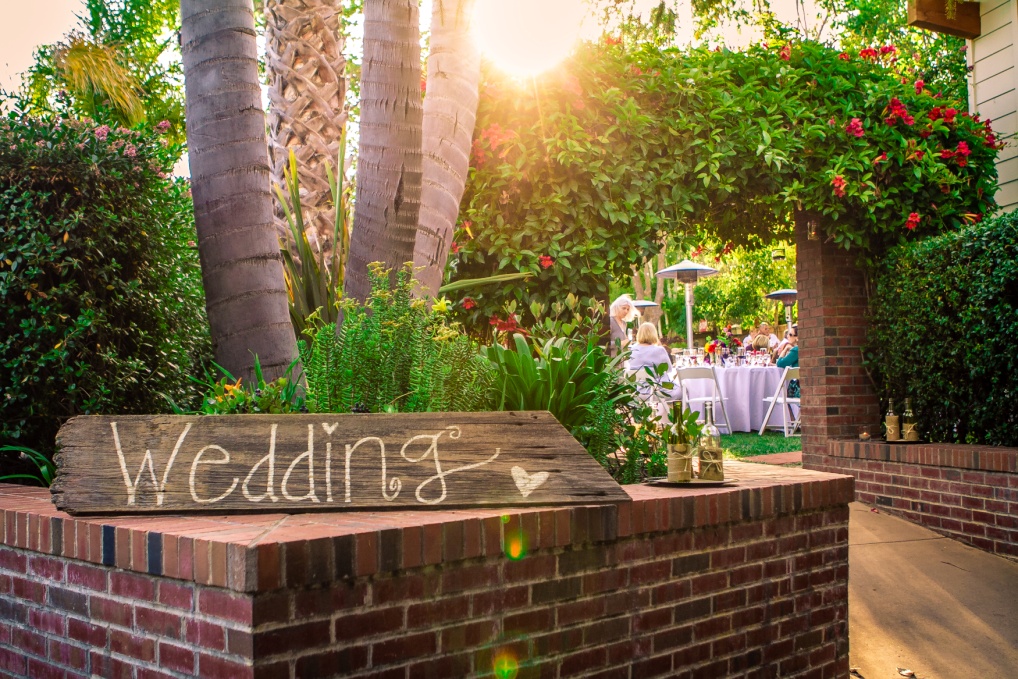 The Avila Bay Athletic Club & Spa is the perfect venue for any special occasion! Our mission at the Avila Bay Club & Spa is to ensure your happiness and satisfaction with the planning and implementation of your event. We tailor each and every event to result in a day (or evening) that is enjoyable and stress-free, and one that creates a beautiful lasting memory for yourself, your family, and your friends. You will find our staff to be personable and experienced. Attention to detail and superb service are our specialties. Our skilled and accomplished Oasis Grille team is always eager to please, offering the convenience of on-site catering and a wide variety of delicious menu/banquet choices. The Avila Bay Club & Spa is the ideal site for a memorable celebration! Questions? Please contact Travis Hawley at 805-595-7600 ext 113 or [email protected]


Notes from the front desk
The entire desk staff would like to wish everyone a wonderful holiday season! Please remember that if you have family visiting and would like to bring them to the club we need a valid guest wavier for everyone! As many of you know we have some very exciting new things happening around the club and we all can't wait to have them finished! Coming soon the Oasis Grille will be releasing new items to the menu and the front desk area is getting a brand new make-over! As always we appreciate your feedback and ideas so If you have any questions or comments please contact Front Desk manager Travis Hawley at [email protected] or 805-595-7600 ext 113


From Kids' Club
This is a busy time of year, but here at Kids' Club we are never too busy to appreciate those kids that stand out while they are here playing with us. This month's Kid of the Month goes to Tyler Riley. He comes in and plays with all of our friends. He is shares such great stories of his adventurous travels around the world. Congratulations!

Hello there! So we are wrapping up the year and there is a lot going on in Kids' Club. Please remember to put it in your planners that the Kids' Club hours change a little bit due to the holidays. The day before Christmas and New Years we will only be open in the morning. We will be closed for Christmas and New Years Day. The day after Christmas we will only be open in the morning and the day after New Years, it will be the usual schedule as we welcome the brand new year.

Kids' Club staff wants to wish each family a very Happy Holiday Season! If you ever have any questions or concerns, contact Bre at [email protected].

It's the last Parent's Night Out of the 2014 year. Take advantage of the night to have some time to yourselves or get some shopping done on December 13th. This event allows you to leave the premises for a couple hours and let us handle the kids. We play games in different areas of the club, we usually have a dance party, serve dinner, participate in a group craft, make a sweet treat to eat, and settle down at the end of the night with a movie. Drop off is at 5:30pm and you can pick up them up again at 8:30pm. Make sure you reserve your spot today! You can sign up in Kids' Club, at the front desk, or email [email protected].



HELP PROTECT THE ENVIRONMENT AND
RAISE MONEY FOR A GOOD CAUSE AT THE SAME TIME!

ECOSLO is requesting support from local businesses in our electronic waste (e-waste) recycling efforts in order to:
• Expand our efforts to eliminate harmful e-waste from our landfills
• Support our current work on maintaining local hiking trails and leading docent-led hikes
• Continue to educate the community about the importance of open space and support for park and trail projects for the environmental health of our area

E-waste recycling is incredibly critical in keeping our environment clean!
• Over 375 million empty ink and toner cartridges are thrown away every year
• Approximately 70% of all ink cartridges end up in landfills and incinerators
• Plastics from cartridges are long term pollutants and may take 500-1000 years to decompose
• A total of ~150 million pounds of cartridges are buried in landfills yearly

You Can Help Us!
The following items can be collected for recycling (new, used, working or not!):
• Inkjet Cartridges (eg. HP, Lexmark, Xerox, Brother, Epson, Dell, Canon and others)
• Toner Cartridges
• Any cell phones, MP3 players, GPS devices, laptops, digital cameras

ECOSLO's Current Programs:
• Sponsors frequent Trail Maintenance Workdays in the City and County Open Space
• Hosts docent-led hikes on the City's trail system
• Provides volunteers to non-profits throughout SLO County