THIRD-THURSDAY WINE DOWN!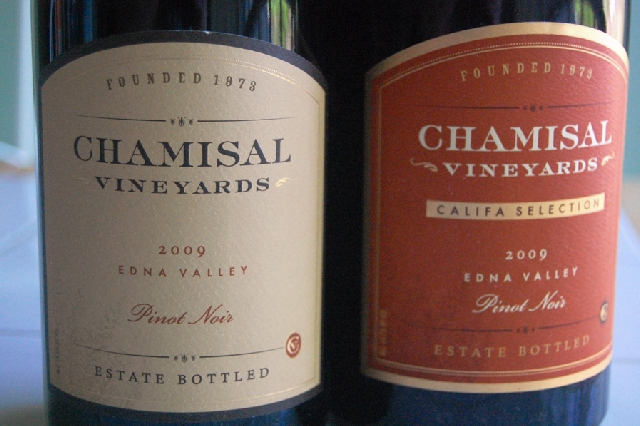 FEATURING CHAMISAL VINEYARDS
Thursday, December 19 ● 6:30-8:00

'Tis the season to CELEBRATE! And what better way than to enjoy the wines of Chamisal Vineyards, delicious hors d'oeuvres, and some mighty festive company! 2013 marks the fortieth year of production for this historic vineyard, and we at the Avila Bay Athletic Club & Spa are excited to be bringing the tradition and history of Chamisal to our December "Wine Down." Please join us for an evening of fun, food, and, of course, some terrific wine!

Only $15 per person. Non-members are welcome.
Free child care available by reservation.
Questions? Contact Travis at 595-7600 ext.113 or [email protected]


FEAR NOT THAT PESKY HOLIDAY WEIGHT GAIN!

WEIGHT WATCHERS RETURNS TO THE CLUB
JANUARY 8, 2014
WEDNESDAYS ● 12:15 PM ● WEIGH-INS START @ 11:45 AM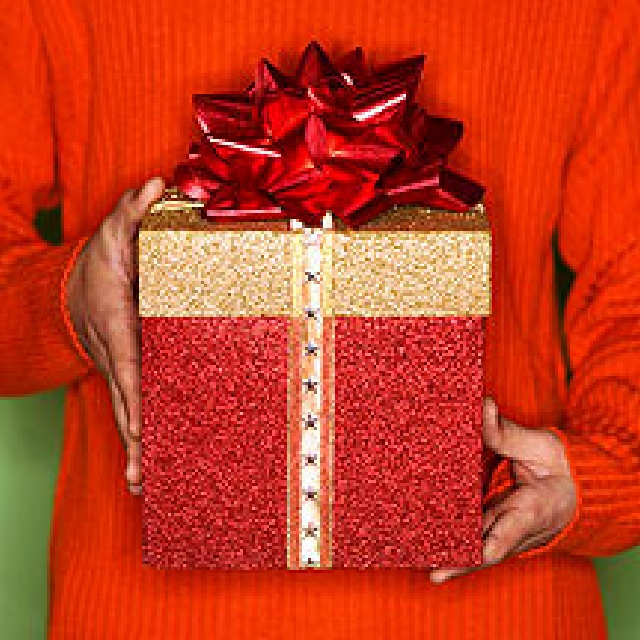 Well, here's a gift you can give yourself! Join Weight Watchers at the club! We are delighted, once again, to be a designated meeting site for the most successful weight-loss program in the history of the world. We'll be meeting in the group fitness room every Wednesday. Please join us. Non-members are welcome, so bring your friends. Be a Weight Watcher at the club—it's fun, it's healthy, it's right handy to where you work out, and . . . it works! (Regular Weight Watchers' fees apply.) Questions? Contact [email protected], or 595-7600 ext.109.



FRIDAY, DECEMBER 13
5:30-8:30

Do you need a few hours to yourself? A few hours alone, or for a date night, or maybe to finish up your holiday shopping and/or wrapping? Well, we've got you covered! Sign your kids up to join Megan and Bre on December 13, from 5:30 to 8:30 p.m. Use these three hours any way your heart desires. Drop off the kids and pick them up after they have been fed dinner, made arts and crafts, and played fun games. Don't miss out on the last Parents' Night Out of 2013! Sign up at the front desk or email [email protected]. It's going to be BIG FUN!
LOOKING FOR THAT EXTRA SPARKLE FOR THE HOLIDAYS?

1-Hour Holiday Facial $90 or Holiday Facial & Massage $155
Only With Candice (Tuesday-Friday)

Esthetician Candice Holloway will make sure your skin is positively glowing during this festive season. She is recommending Rhonda Allison's HOLIDAY GLOW FACIAL, where you will be able to unwind with the incorporated massage, steam towels, and the sensations of hot and cold therapy. The enticing aromas of cinnamon, cherry, and chocolate decadence will fill the air, as your skin is bathed in rich, creamy indulgence that will leave your skin sparkling throughout the holidays.
Remember, the Rhonda Allison skin care products are all natural. Using no dyes, colors, perfumes, or additives and using advanced techniques to get the most from every molecule, making their formulas super effective. These cosmeceutical products are in a category between cosmetics and pharmaceuticals—they are potent and initiate and activate change in your skin's appearance and condition, so consult with Candice to tailor your skin care to your specific needs. Schedule at 805-595-7600 ext.100.
GIVE SOMEONE YOU LOVE A MASSAGE
We guess you could actually massage that person as a gift to them. But . . . are you a professional? If you want to treat them to total relaxation and healing, give them an Avila Bay Club gift card. There's evidence that hands-on massage can benefit many health conditions, from anxiety and back pain to sports injuries and tension headaches. It's been shown to reduce heart rate and blood pressure. And by increasing blood circulation, it can ease aching muscles and stiff joints. It also lowers levels of stress hormones and boosts the production of endorphins, the body's natural pain killers. We have highly skilled and personable massage therapists at the club, and MASSAGE IS OFFERED DAILY—YEP, EVERY DAY. Make your own appointment now (595-7600 ext.100) and pick up a gift card or two if someone you love could use a treat.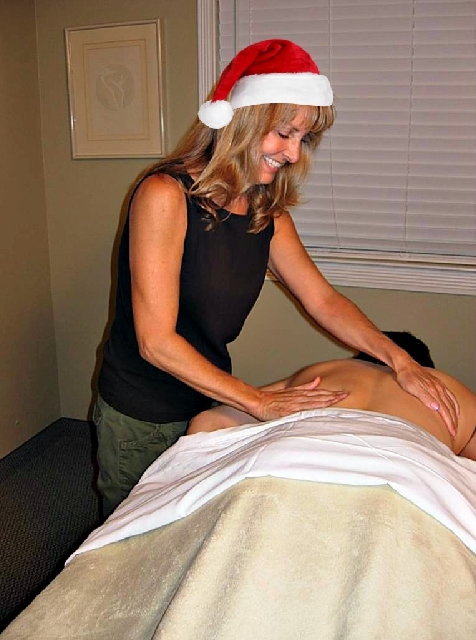 Sherri Buvick,
Spa Director
Membership to the Club!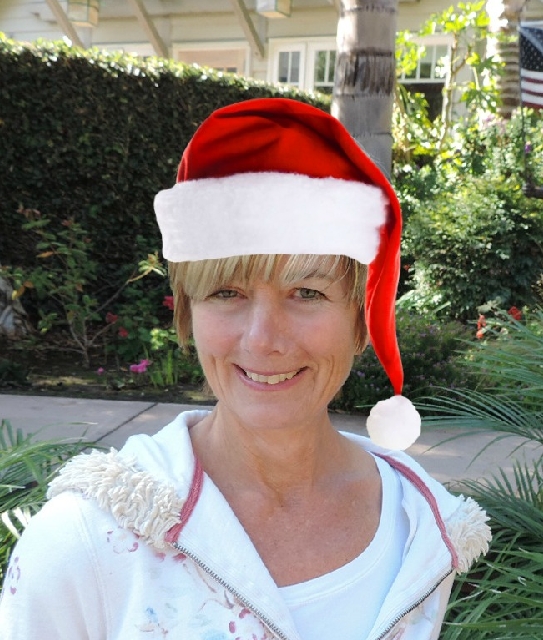 Santa Amy, Membership Director
-Bringing You Referral Rewards!!
Best Gift. EVER.
Whether you are actually buying someone a membership (and people really do this, bless their generous hearts) or just suggesting to friends and/or relatives that they join the club, it is a gift that says you care. It is the gift that keeps on giving in so many ways — increased exercise, social activities, and hanging out with people who value a healthy lifestyle. Oh, and fun. We have fun here at the club, lots of it! And if you refer someone and they join the club in December, you will receive either $100 on your account or a five dollar credit to your account each month as long as you and your friend remain active members. So tell everyone you know to get down to the club, try us for a couple of days, and then "wrap up" a membership that they can enjoy every day of the year!
Watch for our membership special during the annual 12 Days Of Christmas celebration!
For more information, contact the Membership Santas:
Amy, Barbara, Susan, and Travis @595-7600 ext.105.


NEED A SPECIAL VENUE FOR A SPECIAL EVENT?
HOLIDAY PARTIES
COMPANY PARTIES
FAMILY REUNIONS
WEDDINGS
BIRTHDAYS
You name it . . . we make it happen! With over four resort-like acres nestled in the Avila Valley, we have several lovely sites at the club and are able to accommodate ten to 200 people. With in-house coordination, on-site catering, and a full-service spa, we are the perfect destination for anything special you've got going on! And we do all the work!

Contact [email protected] or 595-7600 ext.113.


Cancer Well-fit Program

To learn more about our Cancer Well-fit Program, pick up a brochure or flyer in the lobby. Donations are always welcome, and the donation form is included in the brochure. Or you can go to Cancerwell-fit.com. Liking our Facebook page is always a nice thing to do, too! Search: cancer well-fit. Thank you!


AQUATICS!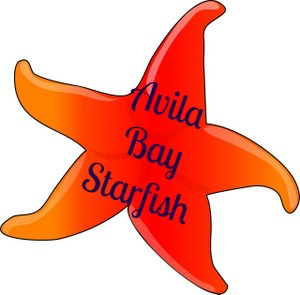 BY KALEY CONROW
Starfish T-Shirts!

Thank you for being so patient, Starfish swimmers and parents! I am pleased to finally announce that our team t-shirts are in! Yay! If your child regularly attends swim team (or used to for at least six months), and has not yet received his/her complimentary shirt, then have them claim it at their next practice!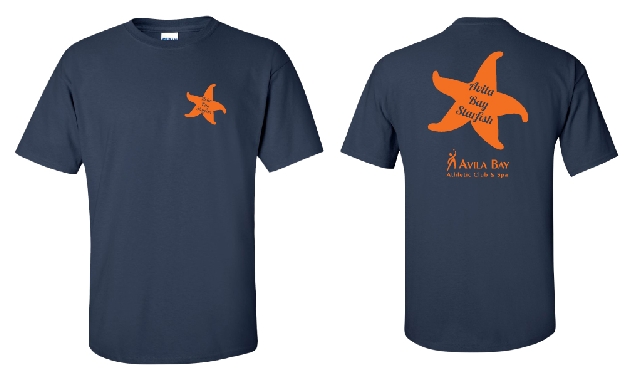 Additional shirts (including adult sizes) may be purchased for $15. We've been fortunate in working with local screen printing company, J. Carroll, especially with their helpful customer service and excellent selection of swim team clothing options. Stay tuned for more gear updates!
First Ever Package for Swim Team Practices AND Private Lessons
New! Now offering a HUGELY discounted joint package, at a savings of over 20%, for those interested in both swim team practices AND private lessons. Whether your child is a beginner or an advanced swimmer, maximum acceleration in the water tends to occur when endurance is paired with a separate, but equally important, focus on stroke technique. In other words, if a swimmer routinely practices in a group setting with peers, endurance is built through intensified repetition and healthy competition—ultimately, a faster speed occurs. It is important to measure speed, since it demonstrates progress in the water, and swimming hard to bring the heart rate up is exhilarating and a good workout. Yet, being "fast" is not the only goal. An individualized emphasis on stroke technique is just as crucial, since injuries can occur with repetitive, improperly executed laps. So periodically assessing a swimmer's form with private lessons, paired with consistent attendance at swim practice, yields greater personal accomplishments.
The Avila Bay Starfish Package includes four swim team practices and four private lessons. Semi-private lessons (with one partner at similar ability) are also available. Packages expire two months after activation.
Swim team is coached year-round by me (Kaley) and Karmen Stilts every Monday, Wednesday, and Friday (*see vacation dates). Swim lessons are taught by Emily Schoof and scheduled by appointment. Please email [email protected] for more information or to sign up.


Avila Bay Starfish Package Prices—per child
(each package includes 4x team practices and 4x 30-minute lessons;
prices are 20% more for non-members):
Private Lessons = $110 Green Group (worth $140)
$125 Orange & Blue Groups (worth $160)
Semi-Private = $70 Green Group (worth $90)
$85 Orange & Blue Groups (worth $110)
Competition & Game Day—Friday, Dec. 20, 4-5:30 p.m.
Swim Team: Mondays/Wednesdays/Fridays
Youth Swim Team practices are year-round!
(Except for the following vacation days: 12/23-1/3—enjoy the holidays!)
Green Group: 3:45-4:00 (ages 4+)
• Great workout for those beyond swim lessons but not ready for swim team
• Make friends
• 100-300 yards
Orange Group:
4:00-4:30 (ages 5-8)
• Focus on technique for all four strokes, counting yards, building endurance, and having fun
• 300-1,000 yards

Blue Group: 4:30-5:30 (ages 9+)
• For older children and teenagers who are ready for a disciplined workout, want to gain endurance for Jr. Lifeguards, and/or are ready for competition
• 1,200-2,500 yards


Avila Bay Club Masters
Fantastic and fun workout for adults! Let Liz Mills and Kaley Conrow help you take your swimming to the next level. Come try it out twice for free!

Mondays & Wednesdays: 5:30-6:30 p.m.
Thursdays: 6:00-7:00 a.m.



FITNESS STUFF!
BY JAN BERDAR
WATTS UP WITH THE NEW CYCLING BIKES?
I'm glad you asked! Eighteen brand new Freemotion, indoor cycling bikes were delivered last month. They are so smooth that you hardly know you are riding them, until you turn the resistance to the right.
One of the features that sets this cycle apart is the ability to measure watts instead of an RPM sensor reading only. That means the direct power (watts) measurement sensor measures the load the rider drives into the system for an accurate, consistent reading, every time.
One more way to put it: What you burn is what you burn.
CYCLE TO CHRISTMAS CONTEST!
GRAND PRIZE: A FREE MONTH OF DUES!
Take as many cycle classes as you can between December 2—24 and receive prizes in two ways. Two prize give-a-ways happen in each class (so just show up and ride to win)! And the person with the highest overall watt average by Dec. 24 wins the grand prize! You could very easily ring in 2014 with a lower number on your scale. So take a load off, jump on a bike, and join in!
Classes are first come first served. Eleven classes per week. Check the group fitness schedule for days and times, and GET CYCLING!


PERSONAL TRAINING
by appointment only
Jan Berdar 805-260-6438
Larry Goldzman 805-801-7068
Jan Secord 805-602-0403
Mike Trujillo 805-710-1882
Kelly Stukey 805-710-0437
Kate Wels 805-550-3717
Kaaren Abbate 209-769-6466
Noel Phillips 406-544-0747
*Kristina DellaGatta 805-709-7600
"Mike-O" Rogers 805-503-9810
*LeAnna Gresser 805-431-2953
*Sean Lopez-Newberry805-459-8548
*Certified Pilates Reformer Trainers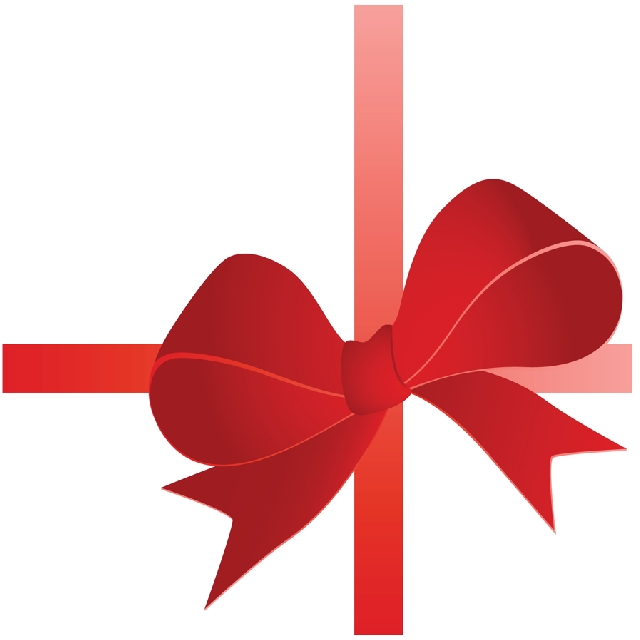 Take 10% Off Until Dec. 31
Give the gift of personal training to someone you love. 5-Pack of 50 minutes sessions regularly $332. 10-Pack regularly $630. Individual sessions, regularly $70 each.
Hey Kids! Join Gary & the Gang for . . .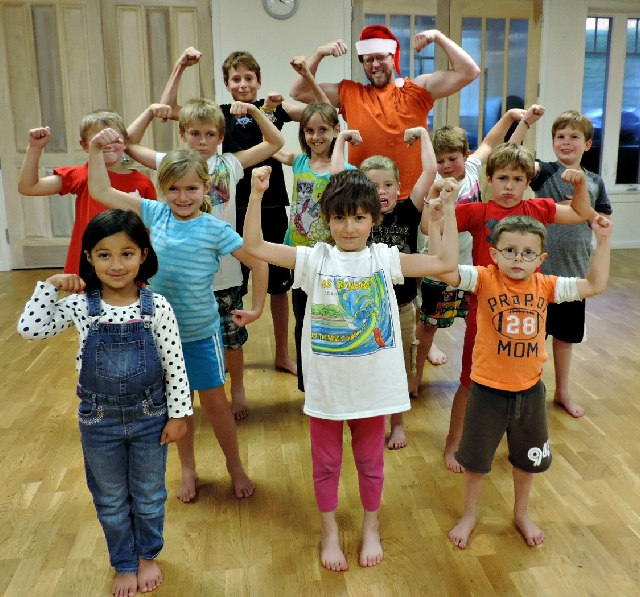 Mini Muscles
Mondays 3:30—4:15
A creative and high-energy class, where instructor Gary Schmidt inspires kids to keep moving! Helps improve balance, coordination, speed, agility, and self-esteem.

FROM THE TENNIS TOWER
Congratulations,
2013 Club Championships Winners!
Men's A Singles Korey Kolb
Men's A– Singles Bill Petrick
Men's B Singles JJ Niven
Women's B Singles Jocelyn Ramirez
Women's A Doubles Lori Hollister/Jenny Phelps
Women's A– Doubles Deb Cherry/Carol Moore
Men's A Doubles Korey Kolb/Zach Hilty
Men's C Doubles John Niven/JJ Niven
Mixed A Doubles Mark Scribner/Lori Hollister
Mixed A– Doubles Mark Hickenbottom/Melanie Cleveland

A Good Time Was Had By All!

Melanie Cleveland &
Mark Hickenbottom


Zach Hilty & Brad Schafer

Jocelyn Ramirez &
Shelly Schafer


JJ, Lily, John Niven


Korey Kolb & Hal Sweasey


Deb Cherry & Carol Moore


Olivia & Jan


Nancy Allison, Leah Minnery,
Lori Hollister, & Jenny Phelps



Cathy Henderson
& Mike Rowely


George Godde & Bill

Happy Holidays!
Mark, Hugh, Jenny, Leah, and all the tennis crew would like to wish everyone a super holiday season, and a 2014 filled with aces, baseline winners, and sharply angled volleys! Even more importantly, great health and many happy hours spent on the Avila Bay Athletic Club tennis courts throughout the year. Looking for a gift they will appreciate? How about a tennis lesson or two? Gift cards are available at the front desk. See you on the courts!


OCTOBER MEMBERS OF THE MONTH—JIM & ANGELA BOYLE!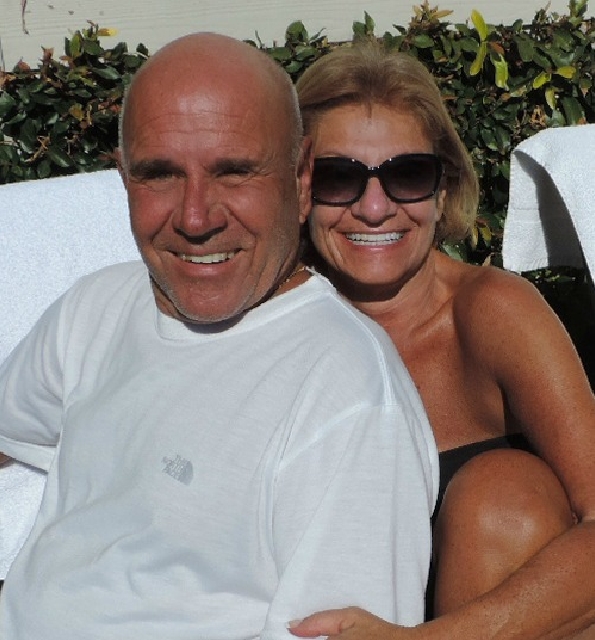 Attempts to reach Jim and Angela for an interview have failed miserably (we're thinking they are visiting family over the holiday, or, who knows? Maybe they're off on some splendid adventure). So . . . SURPRISE, Jim and Angela! And congratulations!
Members since 1985, Jim and Angela have been with us for almost three decades! They originally joined as a family of four, along with their daughters Danielle and Alita. The girls are all grown up now and do not live locally, but we still get to see them every now and then when they visit. Jim recently retired from a long-time career in education administration (fun fact: he was once General Manager Nancy Terrell's teacher).
We love seeing the Boyles out by the pool. We're thinking they probably credit their marvelous tans to the club, and we know they enjoy chatting with other members. Thank you, Jim and Angela, for being such loyal, fun, (if somewhat elusive) members. We ♥ you!
Members of the Month—and they don't even know it


OCTOBER EMPLOYEE OF THE MONTH—MIGUEL SALCEDO-PEREZ!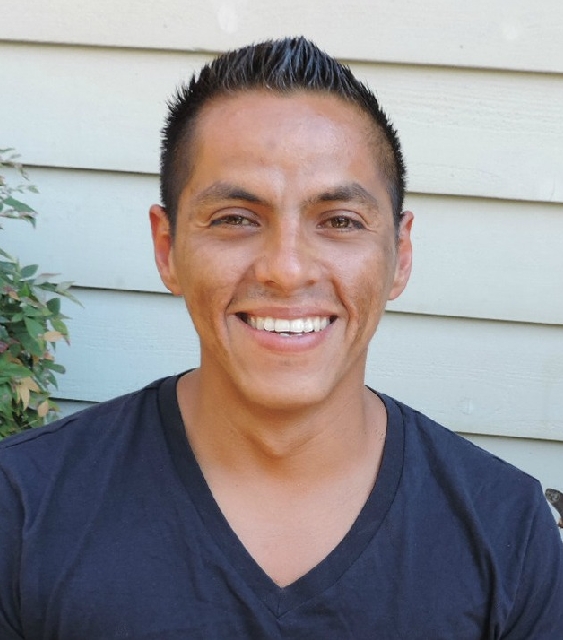 This is Miguel's second time as Employee of the Month, and it is so well-deserved! Not only does he work hard in the café, but you've probably seen him working out at the club, as he is an avid fitness fan. Miguel is very personable but can be a bit shy, so we've had his fellow employees say a few words about him.
"Miguel has stepped in when needed, and he's done a great job in the café and with maintenance transitions. He has a good, positive work ethic and is a team player." -Johnny Punches, Maintenance Director
"He prepares delicious food. He makes my smoothie just the way I like it, and he always has a cheerful attitude. I appreciate how Miguel keeps himself fit. He swims, plays tennis, and does Muy Thai three times a week." -Jan Berdar, Fitness Director
"Miguel is always 'at the READY,' and with a big smile to make me a very special lunch!" Amy Kueffler, Membership Director
"Miguel always comes in smiling. He is cheerful and playful, and he has such a good heart. He is also so very kind and helpful to all!" -Dede Lockmiller, Front Desk Director
Thank you, Miguel, for all that you do. You are a fine employee and a fine person, whom we are honored to work with and honored to know!


2013 Pool Rules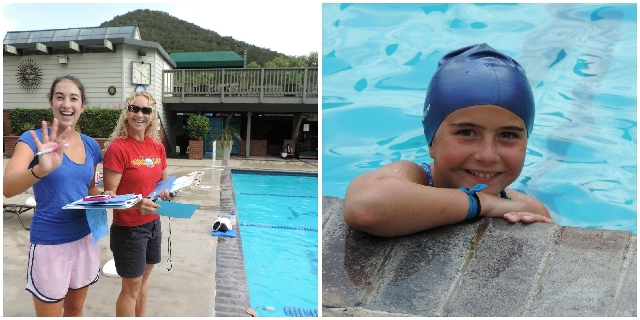 The kids will be taking their holiday breaks soon, so we thought it would be a good time to thank everyone for complying with the rules that keep our ABAC members & guests safe . . .
2013 Pool Rules
(partial list, please consult signage for the complete rules)
• Before using the pools or spas, showering off is REQUIRED
• Do not hang, play, or pull on the lane lines (anyone asked a second time to stay off the lane lines will be given a pool time out)
• Children under age 14 must always be DIRECTLY SUPERVISED by their parent or guardian, even when a lifeguard is on duty
• Children under 43 inches tall must wear a US Coast Guard approved life vest, or have a parent within arm's reach in the pool
• All children who wear diapers must wear swim diapers
• Use the pool and/or spa at your own risk
• No running, shoving, dunking, or hitting
• No screaming or excessive noise making
• No throwing balls (exception: sponge balls)
• No food in the pool or spas
• No water guns allowed
• No flips, back dives, or spinning entries from side of pool
• Items in the noodle closet are for ABAC classes only
• Free swim lane is for use by all ages, all of the time
• Shoes and shirts are required in the clubhouse


Calendar of Events
Dec.2-24 Cycle to Christmas Contest!

Dec. 9 Club Closes Early, 4:30 p.m., Staff Holiday Party

Dec. 13 Parents' Night Out, 5:30-8:30 p.m.

Dec. 19 3rd-Thursday Wine Down! 6:30-8:00

Dec. 20 Swim Competition & Game Day, 4-5:30 p.m.

Dec. 24 Early Closing, 2:00 p.m.

Dec. 25 Closed. Happy Holidays to Our Amazing Members!

Dec. 31 Early Closing, 5 p.m.

Jan. 1 Closed. HAPPY 2014!


Kids' Club News by Bre Boswell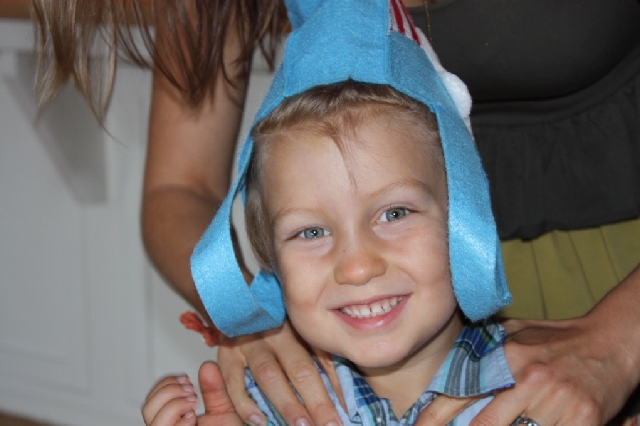 At Left:
Leyton Stevens
Kid of the Month
Child Extraordinaire!
Is it really December? Wow! Looking back on this year, we are so fortunate for all the friends and family who have made Kids' Club what it is today. And with a new month comes a new Kid of the Month. Congratulations to Leyton Stevens! His company is so enjoyed by so many because of his great attitude. His good listening, excellent sharing capabilities, and big smile make for a good friend.
Please remember that there will be a few days we will be closing early or closed all together due to the holidays. We will be open for the morning on Christmas Eve, the day after Christmas, and New Year's Eve. We will be closed Christmas Day and New Year's Day.
Since we are knocking on 2014's door, we will start preparing by redoing all of your child care registration forms, so we have all the important information handy in case we ever need it. Please help us by filling one out ASAP.
Thank you so much for allowing all of the Kids' Club staff to be a part of your children's lives. We wish you all a fun holiday season! Please contact me at [email protected] with any questions or concerns.



FROM THE GENERAL MANAGER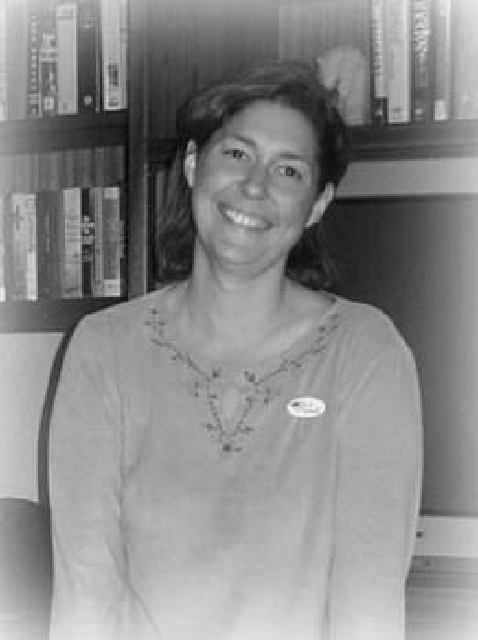 The holidays are here, and I am EXCITED! I love almost everything about holidays, especially Christmas. My car radio is already set to holiday music and the twinkle lights are a "twinkling" in my office (note that I am writing this in the middle of November). Anytime is a great time to thank those around us for making our lives more positive, but the season's party spirit makes it even easier. I hope it is obvious how much I (and this company) appreciate all of the fantastic ABAC staff. We have 75-plus staff members who give a great deal of energy in making life better for everyone who comes to the club. It is a privilege for me to celebrate them with a staff holiday party on Monday, December 9. I thank all the ABAC members for participating in this thank you by allowing us to close the club early on that day (4:30 p.m.). Wishing you all a safe and happy holiday season. With gratitude, Nancy