Notes From The General Manager-Good News!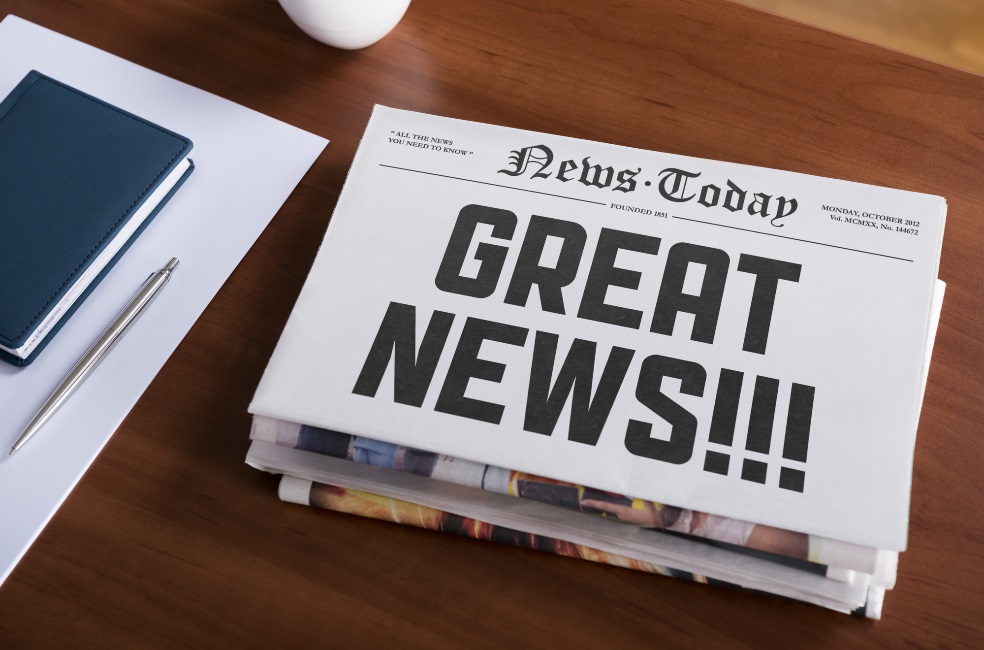 We are going to start August off with a note of good news. You may have noticed that you did not receive a letter in the mail from us this spring, announcing the yearly dues increase. Each year we evaluate the club's sustainability while deciding if we need an increase or not. This year we will not have a dues increase. The staff and management work hard to conserve where possible, and do more with less. (Creativity is one of our core values!) So it is nice to pass that along to all of our loyal members. Thank you for being a part of this awesome club! Please note that any future dues increases will be announced in the monthly newsletter, and not sent as a separate piece of postal mail.

I've been asked by a member to share some of our online member survey results. (These are sent to each member by email every three months, as long as you are checking in.) We use this robust system to help make the club the best it can be. Medallia is the same survey system used by Marriott and Nordstrom, so it is tried and true. Sometimes we get feedback that we can act on, and sometimes we are just able to listen. I hope you have noticed that we reply to each and every survey, and take them all very seriously. I read them all, and our membership representative Ashley assists me in responding to each one. The majority of the surveys are really excellent, and we love to see the scores of 10!
Avila is ranked against other high end clubs across the country, and we are consistently among the top 3 in staff friendliness and overall satisfaction. Our cleanliness has gone up in ranking by 20 spots, to now be within the top ten clubs.
The most common themes are:
Friendly staff
Clean and well-kept facility
Good selection of fitness classes
Requests for tennis court reservation system
Tennis programs have drastically improved
Requests to update the locker rooms
Keep the pool usage (and club in general) from getting too busy
Add more fitness classes in the evenings and weekends (We keep trying but have yet to figure out why people don't come)
We appreciate the time you spend doing the surveys. They definitely brighten our day and help us improve.
Sincerely, Nancy Terrell


Spa Department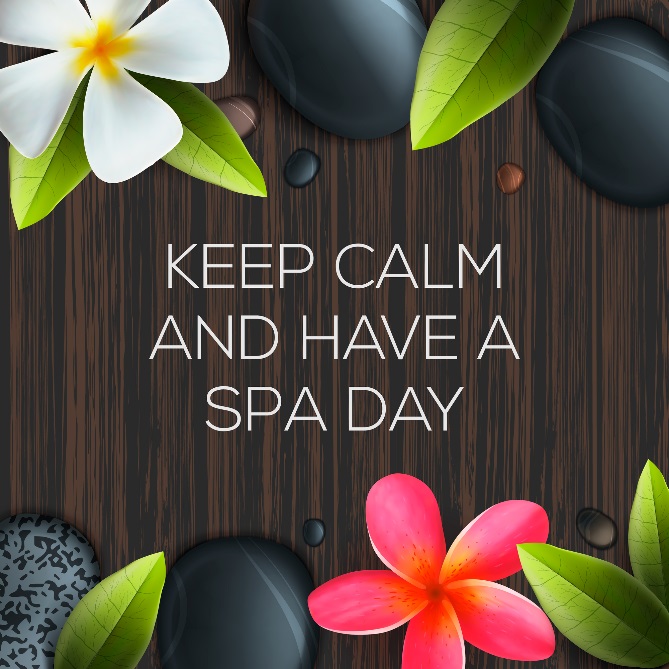 Check out this testimonial from a recent spa visit:

"My massage was absolutely relaxing from start to finish.
There is something about just laying down after work and then almost falling asleep. Diane is very understanding of how my body feels and where my pain occurs and is always ready to tackle the problem area upon request. Each person likes their massage a certain way and at the club they are willing and ready to change their techniques to help whoever is on the table. My genetically weak lower back needs much attention but also light care which Diane very slowly worked on, until I could feel the pain slip away and my back finally relax.
Once the whole session was over, I was left in peace and relaxation with a couple of warm towels and all the time for me to slowly dress myself and feel how well I felt. Very loose all over my body, like Diane washed away the stress with her hands.
It was a wonderful experience and will continue to use the Spa services at the Avila Bay Athletic Club and Spa."
-Daniel Ramirez

Happy August From The Spa and Salon! Now is a great time to schedule a spa day for when the kiddos go back to school. We can accommodate your busy schedule, as we are open seven days a week!
You can book an appointment anytime through the front desk, or book right from your phone using the app called "Mind Body Connect".
Visit our Spa and Salon for all your beauty, recovery, and relaxing needs... Waxing, Facials, Hair and Nail Treatments and Massage.



Blood Drive! Save lives!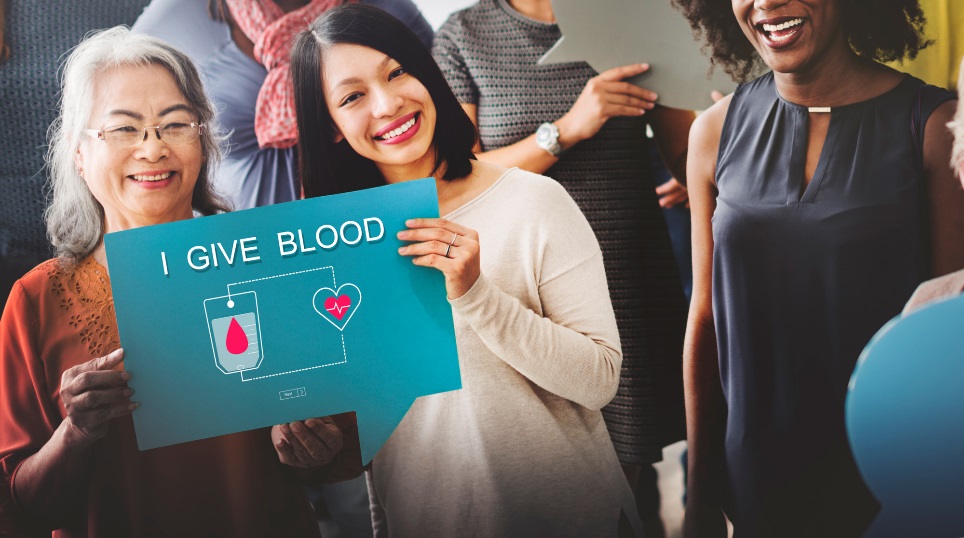 Saturday, August 25, 2018
Time: 1:00 p.m. - 5:00 p.m.
Place: Avila Bay Club Fitness Room
You don't need a special reason to give blood, you just need your own reason.
Here are a few reasons to give:
* Some of us give because we are asked by a friend.
* Some know that a family member or a friend might need blood some day.
* Some believe it is the right thing to do.
* Some do it for the free cookies and juice!
Whatever your reason, please join us. Sign up sheet for appointments will be in the front area hallway. For more information contact Amy in membership: 805-595-7600 ext: 105.
Thank you!


MyZone Update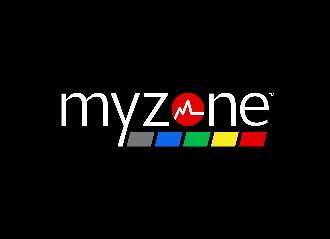 $100 Costco Gift Card Winner!

We just completed a mini MyZone Challenge and we had 5 winners! Congratulations to Steve and Cyndy Lakowski, Debra Jackson, and Larry Smith! Larry won a $100 Costco gift card, and they each got a T-shirt and a free guest pass for completing 3 workouts and providing 3 comments on other people's workouts. Keep an eye out for our next challenge coming up in the a few weeks. You'll have another opportunity to motivate yourself and maybe win some prizes along the way!



Members...Refer You Friends and Family!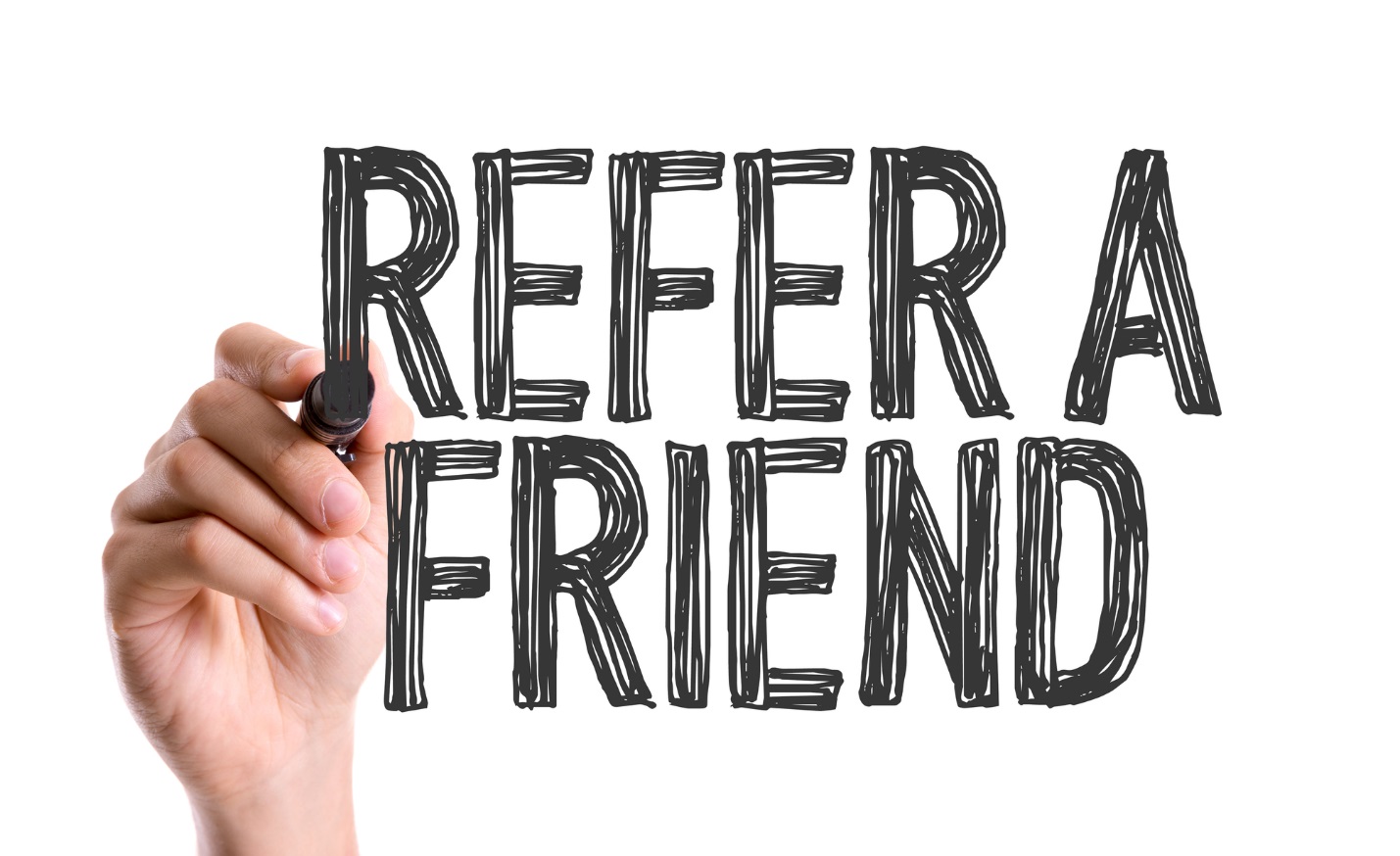 Refer your friends and family to the club in August and receive $50 on your account. When your friend joins, they will get the benefits of the club and YOU will receive your choice of $5 each month, or a one time $50 credit to your account.

If you know of someone or a family that may like to come and experience the club, let us know. We will be happy to you a free day pass for them to come and enjoy the club with you!

For more information feel free to call Amy, Travis or Bonnie at 805-595-7600 ext: 105.



MEMBERs OF THE MONTH!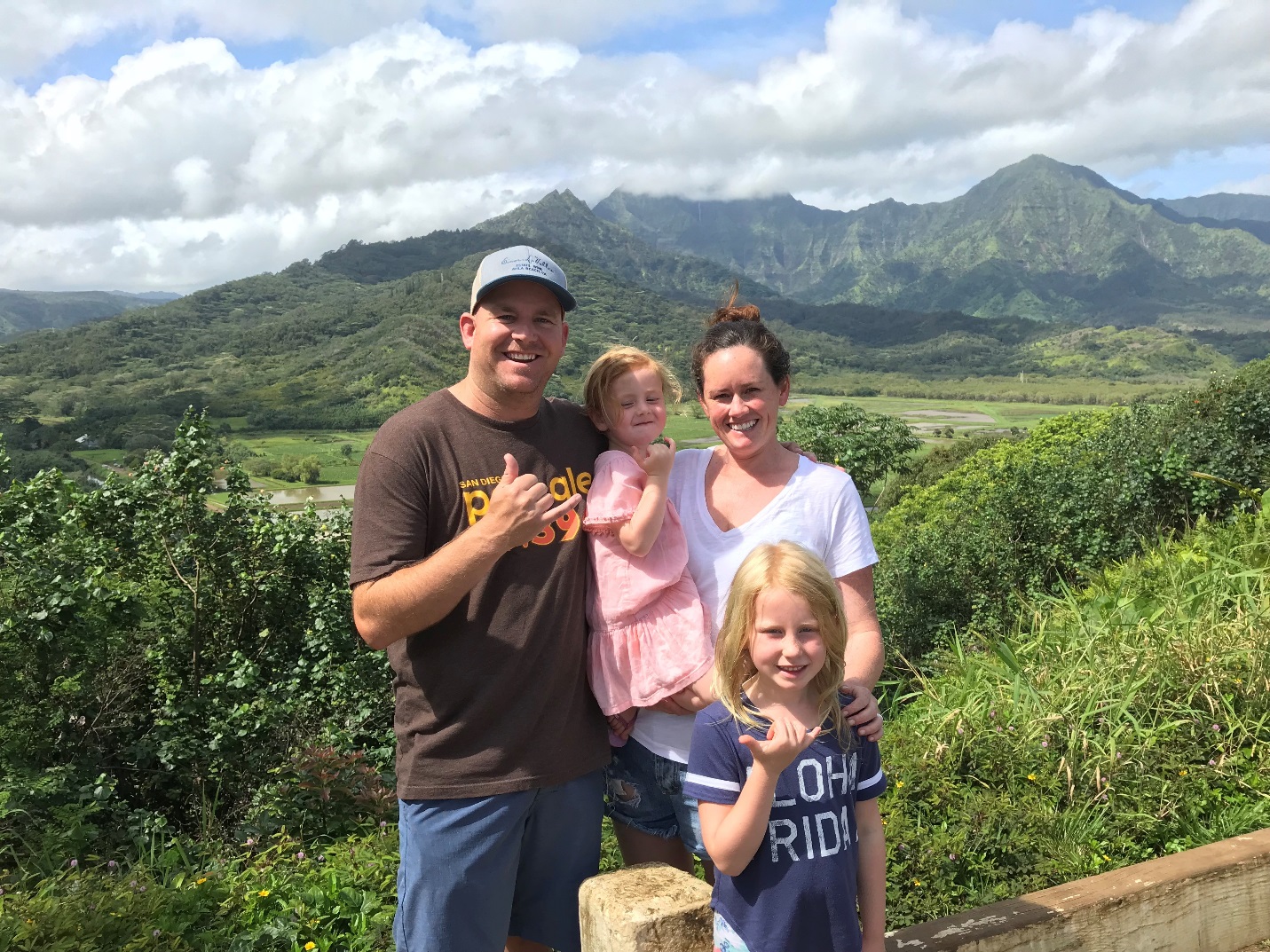 Congratulations to the Hrdlicka Family!

Perhaps you have seen this sweet family on one of your visits to the club! They have been members for 12 years! John moved to San Luis Obispo in 1993 and to Avila Beach in 2003. Whitney moved to San Luis in 1998 and Avila in 2005. They love bringing the kids to swim, and enjoy the small group training with Jan. When they are not at the club they love traveling as a family, beach days, camping, and hiking. Sloane recently learned how to surf! You know life is good when you have regular dance parties in your living room as this great family does! Next time you see them say 'Hi" and congratulate them on being our Members of the Month!


EMPLOYEE OF THE MONTH!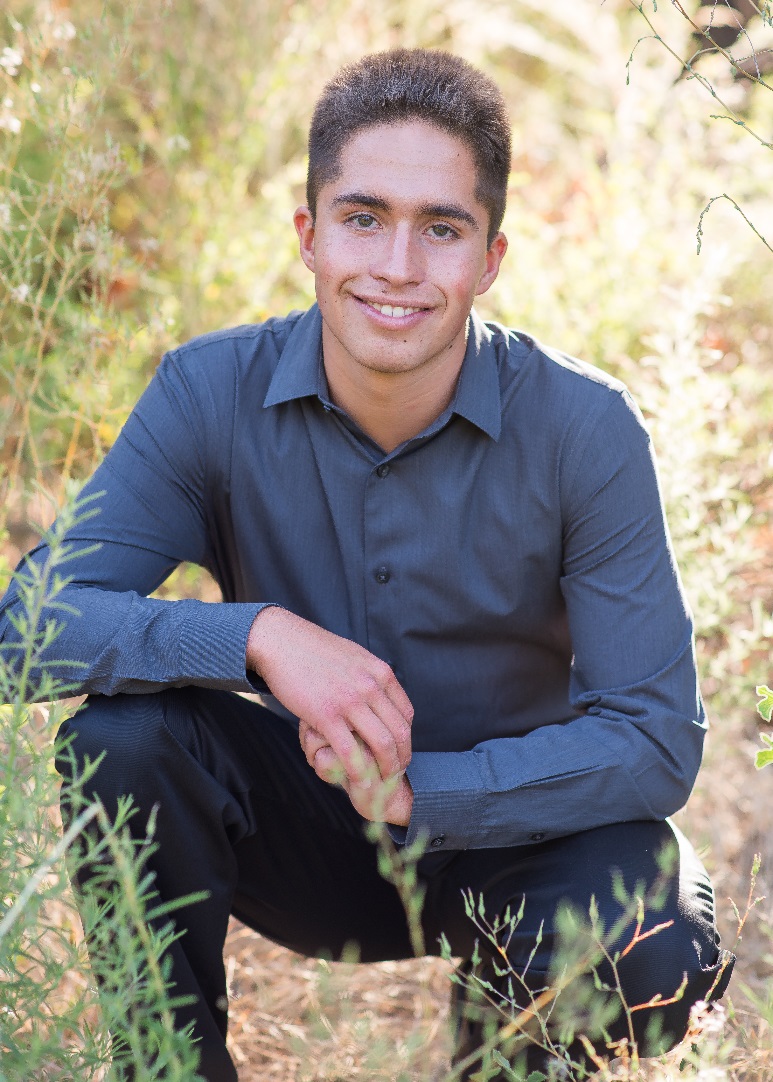 Congratulations Danny Ramirez!

Danny has been working at ABAC for two summers now, both around the pool and at the front desk. And you may see him helping out in any of our other departments as well! He has been a huge asset to the club and is always ready to jump in and help. His favorite part of working here is how nice everyone is; from his coworkers, to his managers and also the members. In his spare time Danny enjoys reading and watching movies on history. Danny has big aspirations to be an international soccer referee someday! Great job Danny!!



ABAC Summer Blast!
One Week Sessions
June 11 - August 10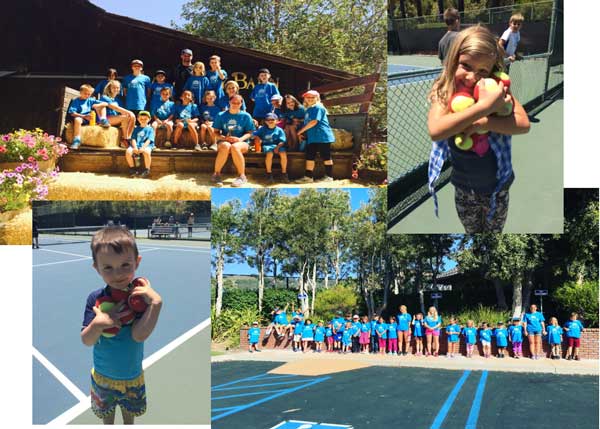 Looking for a fun and safe place for your kids to hang out this summer?

Register for ABAC's Kid's Summer Blast! Last summer was the best we've ever had, with a great turnout of enthusiastic and fun-loving kids. ABAC Kids' Summer Blast is an activity based week that will keep your child moving and excited! Each week includes tennis instruction, swim instruction and games, specific art projects, instructional hands on gardening and cooking, educational nature walks, soccer, kids' fitness, Kempo, obstacle courses, and a weekly walk to the Avila Barn. One week sessions run from June 11th until August 6th. The program takes place Monday through Friday from 9 am to 3 pm. Visit our website or front desk to receive a registration packet! Questions?Contact Travis Hawley at 805-595-7600 ex. 113



Special Events At The Club
Summer is here and that means it's PARTY TIME!



The Avila Bay Athletic Club & Spa is the perfect venue for any special occasion! Our mission at the Avila Bay Club & Spa is to ensure your happiness and satisfaction with the planning and implementation of your event. We tailor each and every event to result in a day (or evening) that is enjoyable and stress-free, and one that creates a beautiful lasting memory for yourself, your family, and your friends. You will find our staff to be personable and experienced. Attention to detail and superb service are our specialties. Our skilled and accomplished Oasis Grille team is always eager to please, offering the convenience of on-site catering and a wide variety of delicious menu/banquet choices. The Avila Bay Club & Spa is the ideal site for a memorable celebration. Questions? Please contact Travis Hawley at 805-595-7600 ext 113 or [email protected]


FITNESS DEPARTMENT UPDATE
You may have seen some newer equipment showing up around the club!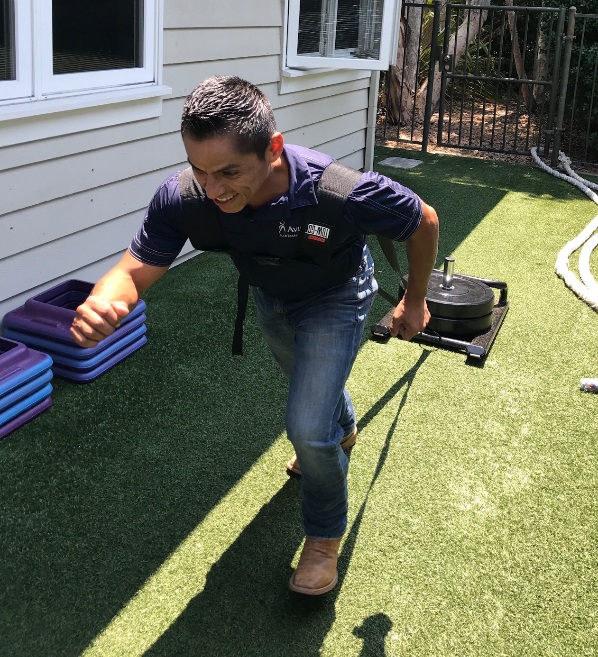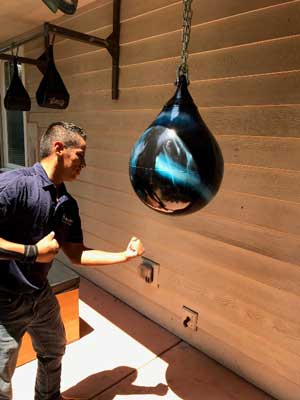 We strive to bring you the very best and are always working to improve our facility to give you the best results! As the fitness director I see people stay in the same routine all of the time and then wonder why they are not seeing the results they desire. I strongly recommend mixing up your workouts and trying something new. You may discover that you enjoy something you never thought you would and you are sure to see faster results when you cross train your body. We have many personal trainers and instructors that would love to show you the ropes. Just give me a shout and I we will point you in the right direction!

Kristin Alexander [email protected] or 805-305-0527


TENNIS UPDATES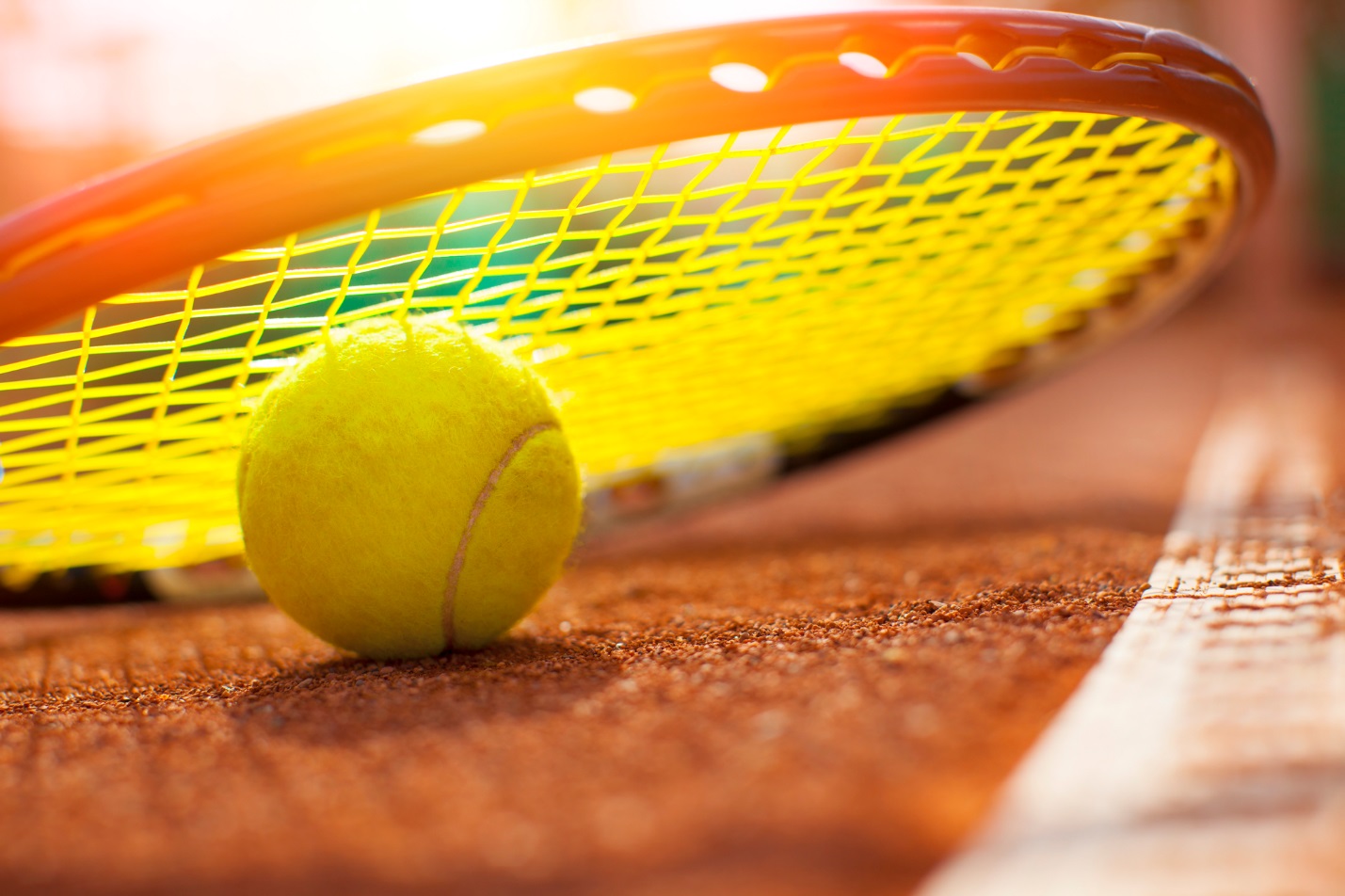 Tennis Tip:
The Perfect Warm-Up

The tennis warm-up–the obligatory 10 minutes spent with an opponent right before the match is among the most misunderstood elements of the sport.

For one, it's not a warm-up. The real work happens long before the players crack open a can of new balls and take a few practices serves.

That time spent with your opponent is really just to get used to the court and the environment, but it's not a warm-up.

When you watch Rafael Nadal and Roger Federer warm up before a big match, remember it's just window dressing. The real warm-up, when they literally recreate and practice every shot possible, playing it out a million different ways, happened two hours before.

But most players don't have time to put in a Nadal-style warm-up. These tips and tricks will turn that flimsy pre-match practice into an efficient warm-up that will improve your game.

Tip 1:
If your body isn't ready, your muscles aren't ready.
From the first shot of the match, a player has to be ready to react quickly. And yet, most players walk right out onto court, take some practice shots and start playing. Before the match, give yourself five minutes to work up a little sweat. Jog around the court, do a few sets of grapevines or try some side steps along the baseline.

Tip 2:
Most tennis courts are surrounded by a chain link fence to keep balls from wandering. Who knew it was also the perfect stretching tool?

Stretch your arms over your head and take hold of the fence. Keep holding as you plant your feet and push back, almost into a sitting position. Then, change positions by grabbing the fence and leaning to the left, them to the right. You can even turn away from the fence, reach up and grab hold, ;leaning forward. Keep in mind, there's no need to force the stretch.

Tip 3:
You have to open everything up to be able to react in a match, otherwise your response, when the ball comes your way, will be stiff instead of fluid.

A player's most important assets are their ankles, knees, hips and arms. Take five minutes after you've broken a small sweat to get those limbs moving.

Tip 4:

Once a player has completed their pre-warm-up, they should grab a friend and a racquet and head out onto the court. Reserving about 15 minutes to hit balls with a partner before your obligatory warm-up with the opponent.
Forget about dinking the ball over the net. Get back to the baseline and hit through the ball.
There's no need to kill it. The point is to slow the stroke down, but make it complete. Hit through the ball, don't push it or guide it. Exaggerate your movements even with the serve. Emphasize the bending down and lifting up. This isn't about mimicking. It's about extending, exaggerating, going bigger and longer.

Tip 5:
The best tennis players take pride in their warm-up. That means completing all of the steps efficiently and concentrating on the movements. If done correctly, the entire tennis warm-up can be accomplished in under 30 minutes.

I'm not saying you have to win the warm-up, but don't be sloppy about it.



Captain's Roster Meeting August 8, 2018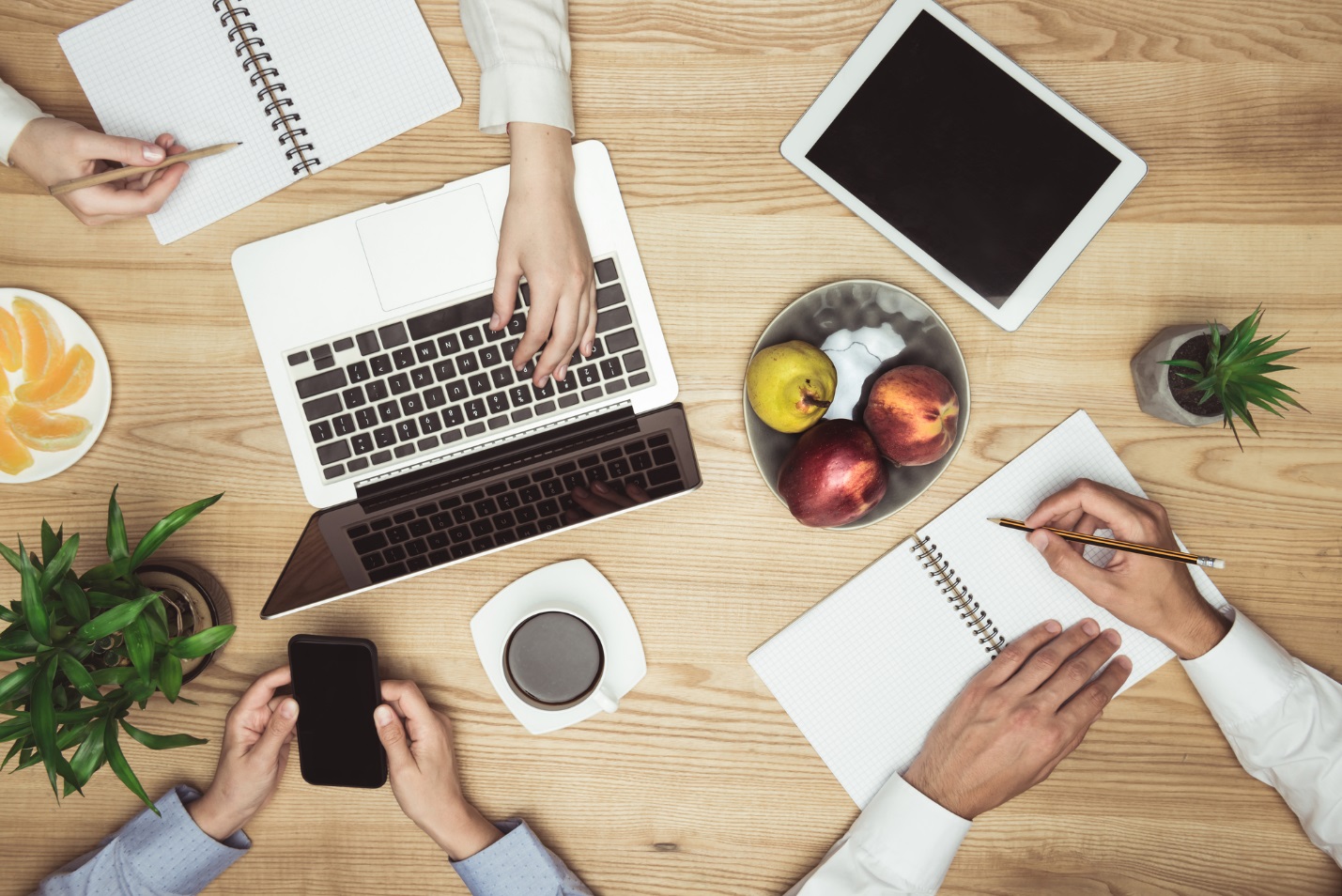 Central Coast Women's Tennis Team Captain's Meeting for the 2018-2019 season is scheduled for 11:00 a.m. Wednesday, August 8, 2018 at San Luis Obispo Country Club (255 Country Club Dr. San Luis Obispo.)
Captain's must bring the team registration check and 9 copies of their rosters. Signed liability forms are required for players new to a team, changing clubs or divisions.



Tennis Mixer: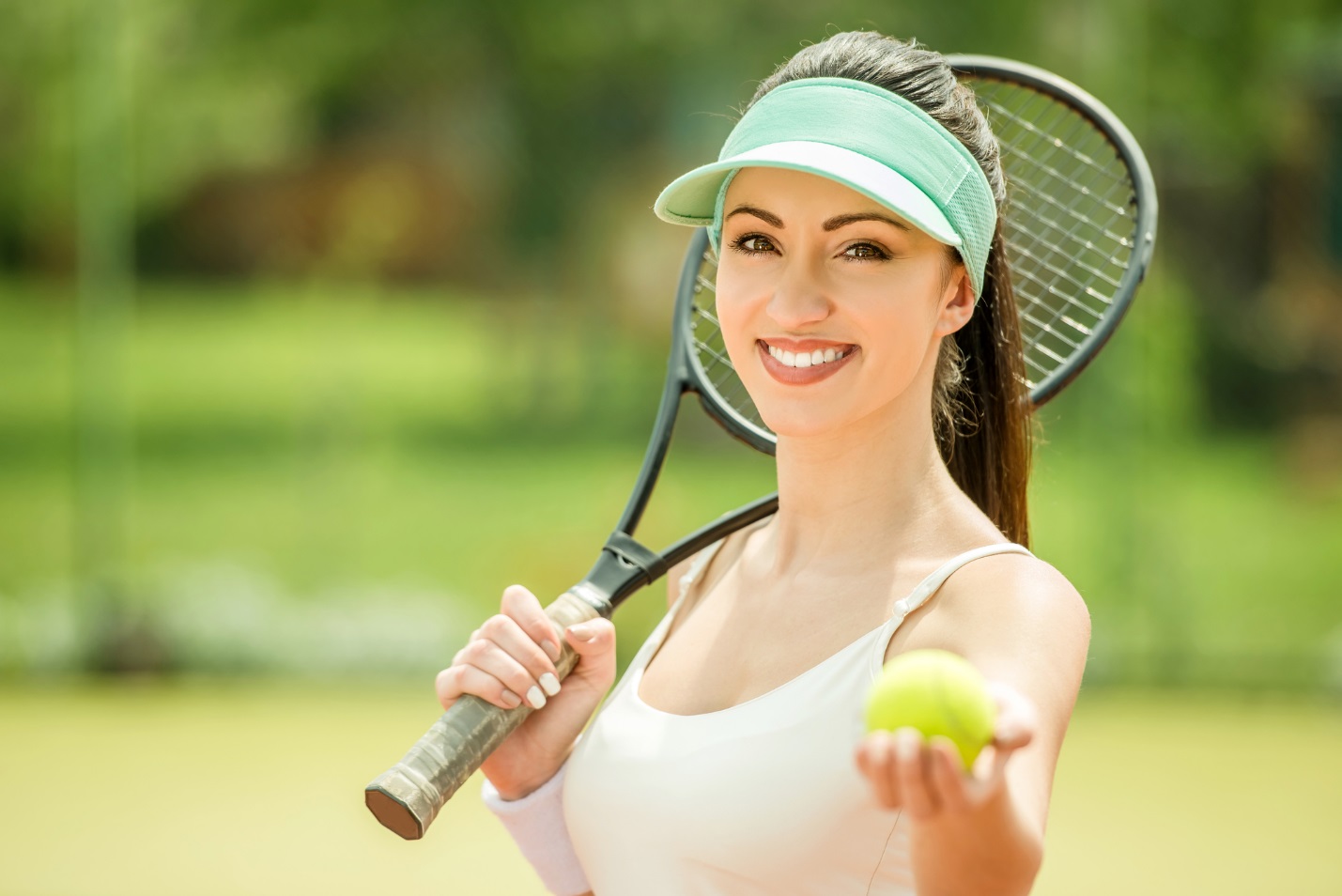 August 25, 2018
11:00 AM to 2:00 P.M.

Open doubles match play: Up, down winner's up and loser's down switching partner on the rotation.

Potluck lunch after tennis mixer. Tennis Director will provide beverages including craft beer and fine wines.

Cost Free: Just bring yourself and a dish.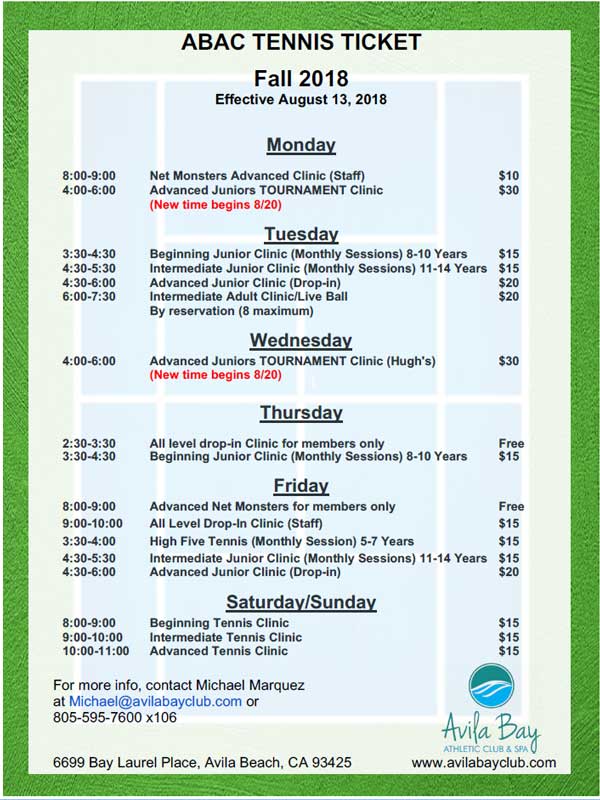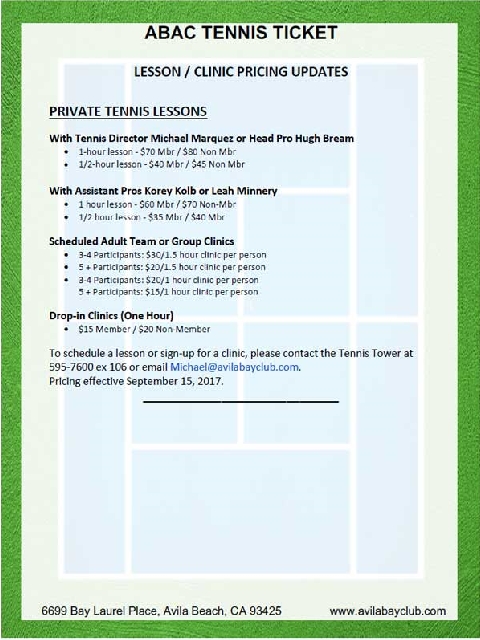 Aquatics Update

Can you believe that summer is already nearly over?? It went by so fast! By the time this newsletter comes out, there will be less than a week left of our summer swim lesson programs, and the kids will almost be back in school. If you missed out on lessons, don't worry—we offer private lessons all year round. Also, in October, January, and April, I'll be bringing back our after-school lesson program, so you'll be able to keep those kids in swimming-shape even during the school year!


AUGUST HIKE!
Point Buchon Trail
Saturday,
August 11th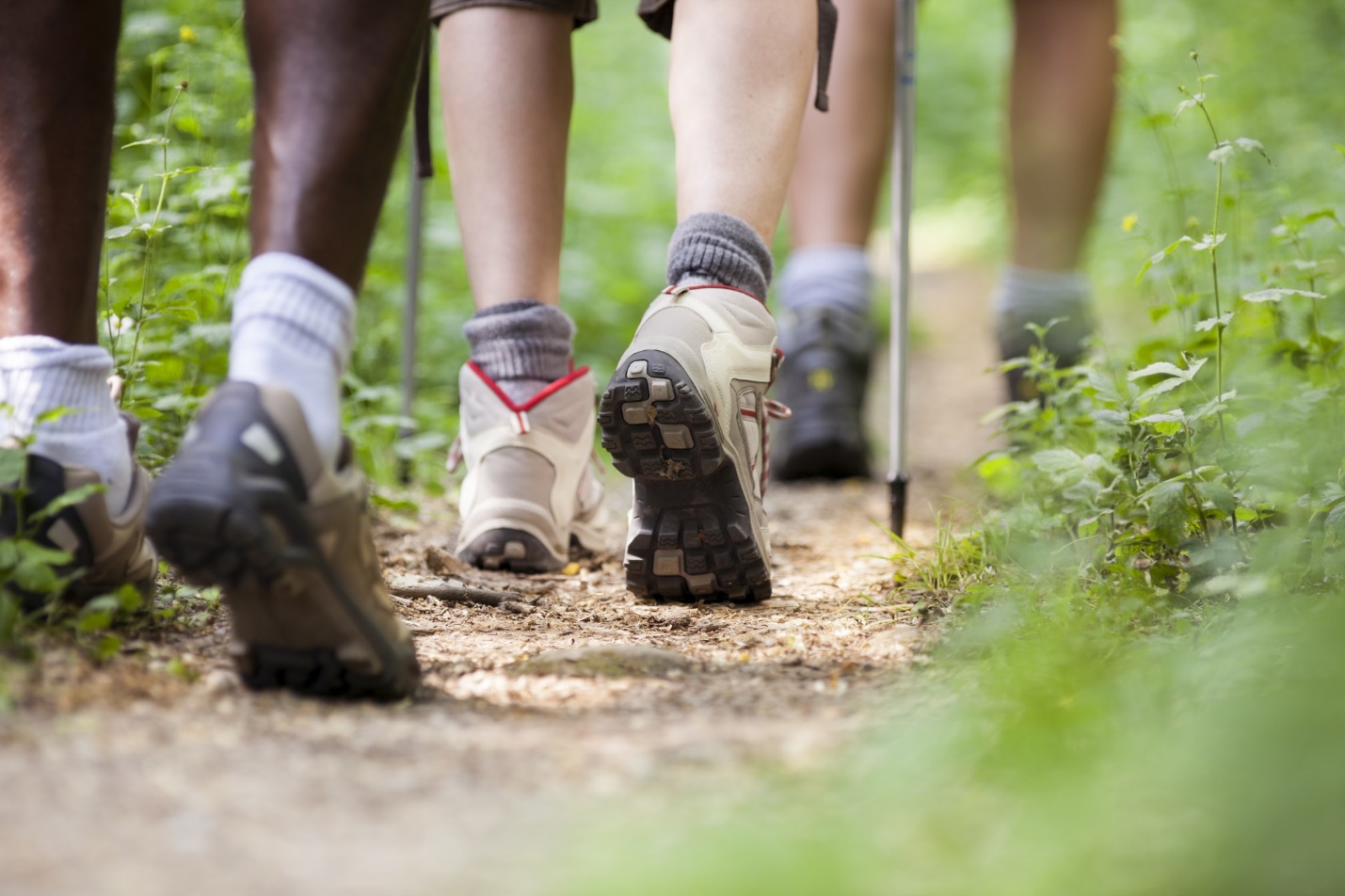 Come join us as we hike the 6.6 mile round trip on the Point Buchon Trail. The trail offers some of the most scenic views of the Central Coast coastline, perfectly preserved and protected, located on the northern end of PG&E property and is accessed through Montaña de Oro State Park.
We will meet at the club at 8 a.m. to carpool (if you want), or meet at the trailhead at 8:45 a.m. Being PGE property, everyone will complete a waiver at the trailhead.
Please sign - up for the hike at the front desk area or call Amy at 805-459-9786. Directions and details will be emailed to participants.