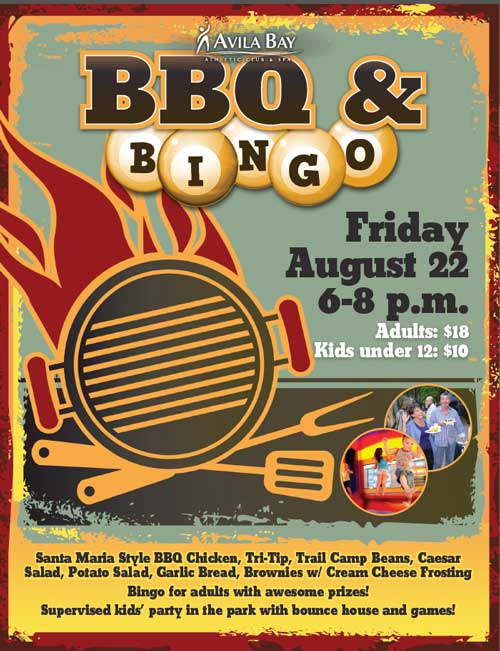 Notes From The General Manager . . .
It's been a great summer at the club! I appreciate all the staff and members who have worked together to make this busy time a success once again. The new Oasis Grille has been exceptionally busy, swim lessons are going strong, summer camp has just ended, and tennis clinics are the most full I have ever seen. We love our club!
It is my pleasure to announce that new lockers have been ordered for the family locker rooms! Along with this will come all new, digital locks for all lockers at the club. You will no longer need to check out a key at the front desk. You will simply find a locker that is available and key in your own code on each visit! This is something we have looked forward to for a long time. It will be a more secure way to store your belongings.
On a different note, I would like to remind everyone that we ask you to limit your showers to less than five minutes. We are trying to do our part in conserving more than usual during this drought. I finally took the plunge (or anti-plunge) myself and stopped watering my lawn at home. I like beautiful things, so this was not an easy decision. But the right one, I know in the long run.
Happy August and I hope to see you at Bingo Night on August 22!
-Nancy Terrell, General Manager

Last Two Of 2014 ~ August 15 & 29
6-8 p.m.
Please note – No Happy Hour Aug. 8, or Aug. 22
Tickets are on sale at the front desk now for BBQ & Bingo on Friday, August 22

Come party with us! Great music, featured wineries, food and beverages available for purchase. No guest fees (does NOT include use of the club by non-members). Don't miss either of the remaining happy hours !

Click Here To Download A Band Schedule

10th Annual I Care Benefit!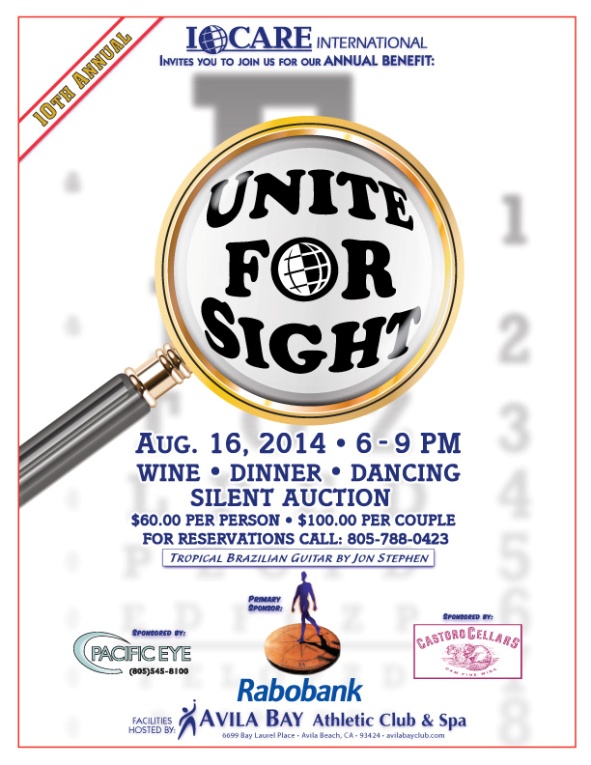 August 16, 2014 – 6 to 9PM
The club is so pleased to be hosting I Care's 10th annual benefit. Be sure to come by for great music, dancing, wine, dinner, and a silent auction. It is truly a joy to be involved with such an amazing group of individuals who set aside their personal lives and tend to others whose needs far surpass ours. I Care international volunteers are optometrists and other professionals (even some of our own club members) who donate their time and pay for all their own travel expenses when going to other countries and bringing the gift of sight to those impaired. All proceeds from this spectacular event go to help those who, without I Care and YOU, would have no hope. For more information or to purchase tickets call 805-788-0423. You may also charge tickets to your account and pick them up the night of the event.
June Members of the Month! The Righello Family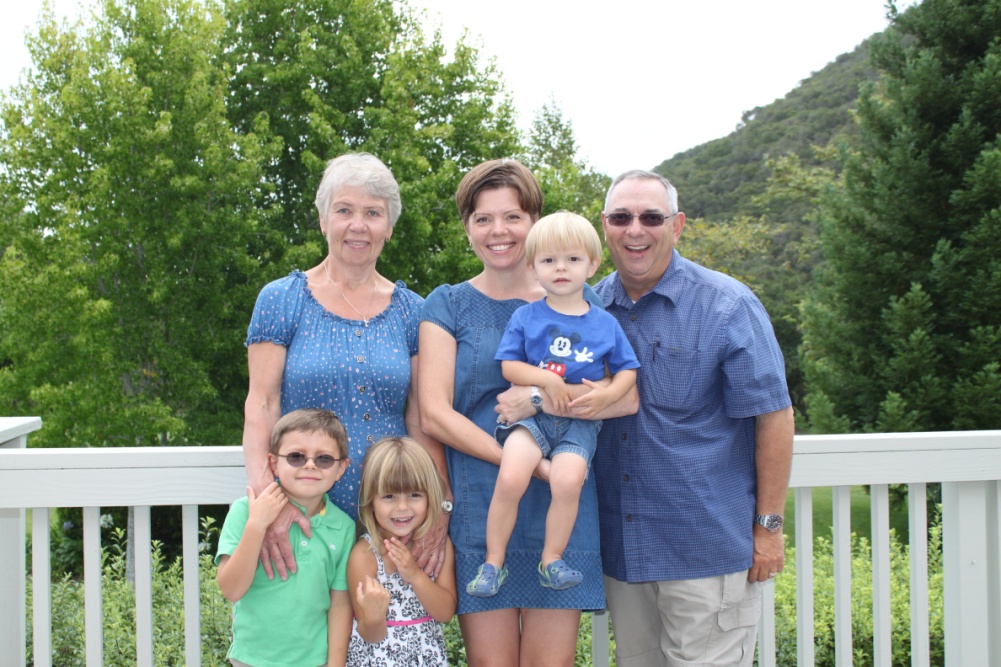 Olya and Joe met, courted, and married in Kiev, Ukraine in 2006. In October 2008, they welcomed their first born, Joey. Then in May 2010, Bella arrived to bring a lot of pink into their décor. In May 2012, baby Nick rounded out their family. In December 2012 they moved from Folsom, California when Joe was assigned to Camp San Luis Obispo. In October 2013, Tanya, Olya's mom, joined them and is staying with them while things calm down in her home country of Ukraine. Olya currently attends Cuesta, studying life sciences and pre-nursing. They love Avila Bay Athletic Club to work out, swim, practice Kempo, and even sip a cup of coffee while studying. Thanks for being great supporters of the club, Righello family!
June Employee of the Month – Michal Stalnaker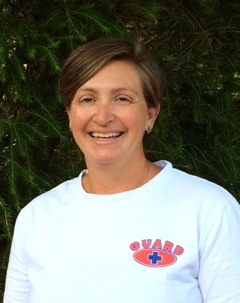 Congratulations to Michal Stalnaker as our "Employee of the Month." Michal joined our family last summer as our head lifeguard. She loves ABAC and already has plans for next year at the club! She was first certified as a lifeguard at age 15 and has worked as a lifeguard for the past 21 years at many different places; including being the aquatics manager for the Kennedy Clubs. She lives in San Miguel where she was raised. Michal was the oldest of five children and belongs to a very close knit family. In fact, her parents and grandparents live right next door. She has four nieces and loves being an aunt. Michal works for Lucia Mar School District as a sign language interpreter. She enjoys the contrast between school sessions and lifeguarding. In her spare time, she is training for a 1/2 marathon and enjoys photography. Michal has a goal of taking pictures of every lighthouse on the West Coast. She thinks they are beautiful and loves what they symbolize. We feel so fortunate to have Michal on our team and look forward to having her here for years to come!
From The Fitness Department . . .

We heard your requests for a second rowing machine. Be sure to check out our new machine and take it for a spin. We hope you enjoy it as much as Jan and Leanna did!
"Reset!" September 1-30
"30 Days Can Change Your Life!"
After summer, weather is changing, children go back to school, visitors leave, and it is a great time to reset your body. Poor eating, too much sugar, caffeine, alcohol, and lack of sleep may be culprits that can get out of control. If you want to feel better overall, get into better shape, swim more easily, become a better tennis player, think more clearly, feel less anxious, have more patience and tolerance then we need to begin doing these activities. Author Regina Brett said "A writer is someone who writes, if you want to be a writer, write." Replace "writer" with the noun that best describes what you want to be. Healthy, fit, a better swimmer, more flexible, a better tennis player, or even one whom makes better food choices.
ABAC instructors and professionals are going to walk you through and participate in these activities WITH you, every day of this September 2014.

A sampling of our list of fee-based and FREE opportunities will be:
• LABOR DAY In house Tri-athlon (1 hour circuit, 15 mile indoor bike, 1/2 mile swim) $20.00 each
• 10 Day RESET cleanse September 8-17, $99.00
• Unlimited Small Group Training Sessions $240.00
• BURNLAB, Circuit classes, Cycling classes - FREE
• RESET Fitness /Tennis Clinics $15.00 each
• Help setting up tennis matches with fellow members - FREE
• Swim and Sculpt training $15.00 each
• Aqua aerobics 5 days a week FREE
• Lymphatic Massage Special (Varies in length)
• Attending one of 8 YOGA classes per week FREE
• Special Menu Items in our Oasis Grille (Varies)
• Mat Pilates and Barre classes - FREE
• and more............
Complete 15 of the 30 options on the list and receive 5 guest passes. Additional awards and prizes will be included in some activities above. Complete list, details, and sign-ups will be available August 15th!


From the Tennis Tower . . .
FREE UP FRIDAY NIGHT for MIXED DOUBLES!!
Remember every Friday Night the Club offers a Mixed Doubles Mixer from 5:30-7:00pm as a bonus to the Friday Night Happy Hour event offered by the club. Not only can you come and play fun mixed doubles with various formats, but you can also treat yourself to a buffet and listen to live music during the evening!! Make sure you call the Tower to sign up each week as we need to plan the mixer based on the number of participants we get. It will only be cancelled if the club is running a tennis tournament that weekend or we do not have any sign ups! So call now 595-7600 ext. 106 and reserve your spot today!!!


SENIOR CHAMPIONSHIPS COMING IN September . . .
Be sure to look for Entry Forms in the Tennis Tower and at the Front Desk area for the 20th Annual Avila Bay Open & Senior Championships taking place September 19th-21st. This is a sanctioned tournament that offers events by age groups (40's, 50's, 60's, 70's) as well as NTRP levels (3.0-5.0) of play. Entry fees are $35 for singles, and $25 per doubles player. You may enter online with the Tournament ID# 651766114 or pick up an Entry Form at the Tennis Tower. Be sure to mark your calendars for the dates, tune up those strokes, and we will see you in September!!!!


33rd Annual Avila Bay Junior Open comes to a Close
The Avila Bay Junior Championships concluded with competitors coming as far as the British Virgin Islands!! Many of our own juniors participated and had a weekend of extremely high competition!! Juniors working with the club's tennis programs who did well include: Lauren Hayashi winning the Girls 18's Singles, Claire Bouquet a finalist in the Girls 16's Singles, Mia Robinson being a finalist in the Girls 10's Singles, Claire Bouquet/Katie Yang winning the Girls 18's Doubles, Olivia Madison/Lauren Hayashi being finalists in the Girls 18's Doubles, JJ Niven winning the Boys 12 & Under Singles Consolation, Joey Kullman a 12 & Under Consolation Finalist, Colby Grey winning the Boys 14 Singles Consolation, Sean Tran being a Finalist in the Boys 10 & Under Singles, and Coen Carlberg who won the Boys 10's Singles consolation.
CONGRATULATIONS to all of our kids who did well in the tournament and to the kids striving to improve and compete in this glorious game of tennis!
CONGRATULATIONS to our long time member HAL SWEASEY who recently played in the National Hard Court Men's 50's Tournament in Santa Barbara and beat the 12th seeded player Rill Baxter to make it through to the round of Sweet 16! Way to GO FOR IT Hal!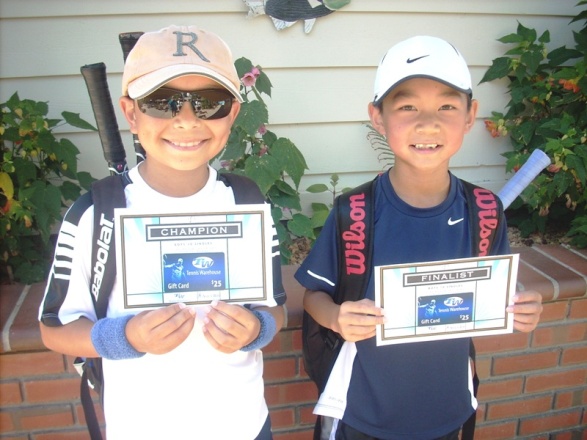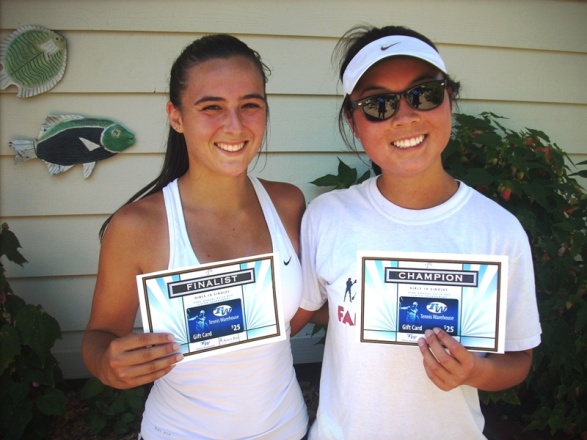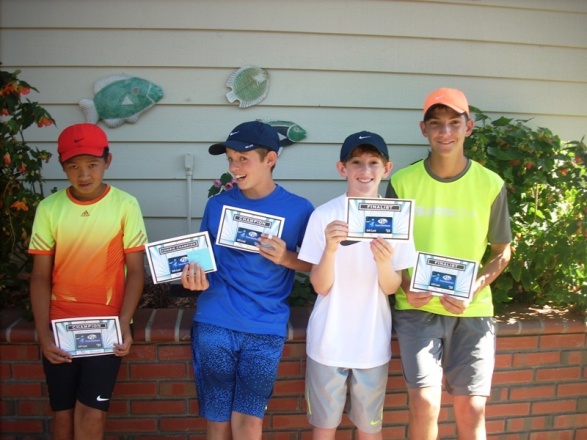 From the Spa . . .
Please welcome Kathy Roselius as a new hair stylist. Her specialties are cuts and color!


BUZZES AND BREWS FOR MEN
Every Wednesday in August is "men's night" between 3 and 7! Come in for a
haircut and get a FREE BEER!


From our Nutritionist
Raw nuts and seeds: AMAZING anti-inflammatory foods
7-10 raw, organic almonds per day significantly help lower LDL cholesterol within 3-4 weeks.
Clinical trials have shown raw, organic cashews to prevent cancer cells from dividing and growing

Hemp seeds have all 10 amino acids needed to feed the brain so they help replenish and rebuild our neurotransmitters (chemical messengers in the brain). Hormonal balance begins in the brain.
Flax seeds are high in alphalinoleic acid (ALA), an omega 3 fatty acid that the brain needs. Note: the seed needs to be broken to get the nutrition from them so grind them in a food processor or a coffee grinder before consuming them.
Sunflower seeds are high in vitamin E and good for skin health
Pumpkin seeds are alkalizing and neutralize acidic poisons in the body; an important tip for those with acid reflux
Sesame seeds are the highest food in calcium – who needs dairy products when we have tahini?
Chia seeds expand to 10x their size and therefore are an AMAZING fiber to attach to toxins and pull them out of your body. They also help tremendously with constipation when you put 2T in 16 ounces of water and let them soak overnight. When you wake up the next day, drink the entire 16 ounces of water and the seeds.
Connie Rutledge, CNC 805-440-6869 connierutledge.com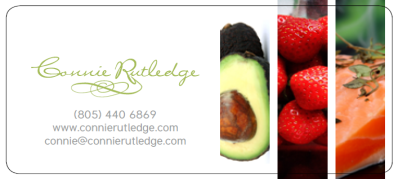 Aquatic News . . .
Summer swim session lessons
There are still a few spots left in the remaining sessions! This is our best swim lesson offer, so if you want your child to be safer and more comfortable in the water, sign-up now.
Session V= Aug. 4-14
Session VI= Aug. 18-28
Sessions include 8 x 30min semi-private lessons in two consecutive weeks (Mon-Thurs) for $120/child.
Sign-up at the front desk or email [email protected]. Private and semi-private swim lessons are also available year-round for all ages.
Keep it up, lifeguards
What an incredible team. Great job, lifeguards! It has been a smooth summer so far, thanks to the level of safety you uphold.
ABAC appreciates patrons for understanding and following the pool rules. A friendly reminder that no water guns or flotation devises (except life jackets and noodles) are allowed, and only sponge balls can be used.
Underwater Photography Aug. 11
We are excited to have Marissa & Ty from Cuddlefish Photography at our club again! They take astonishing pictures underwater, which is a unique and fun experience for the kids. Parents love the pictures since so much personality comes out. Cuddlefish will photograph swim team during practice and are available throughout the day for individual sign-ups. Click here for more information.
Swim meets are awesome! Go Central Coast Recreational Swimming (CCRS)!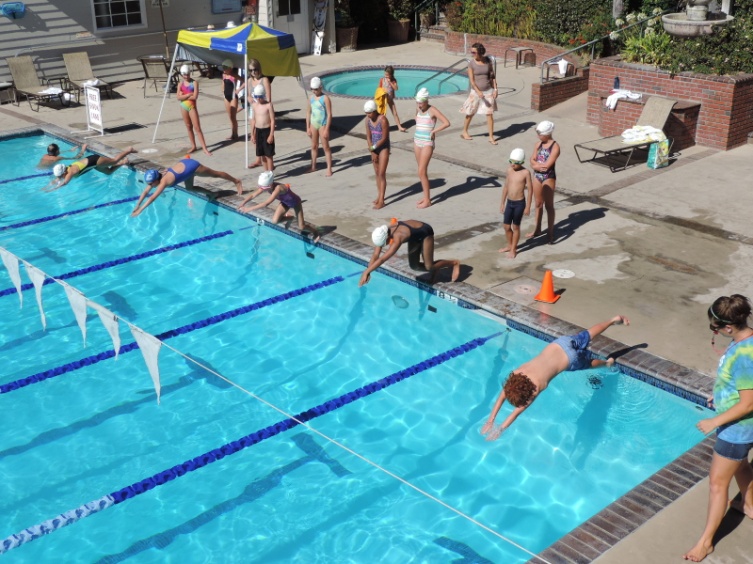 The Avila Bay Starfish and GnarlyGnarwhals did AMAZING during the July swim meets! Coach Karmen, Coach Liz (GnarlyGnarwhals), and I are extremely proud of each swimmer for participating. Thank you, swimmers, for your dedication and hard work, and thank you, parents, for all your support. It is an indescribable feeling watching them compete
The last swim meet of the summer is Championships at Cuesta: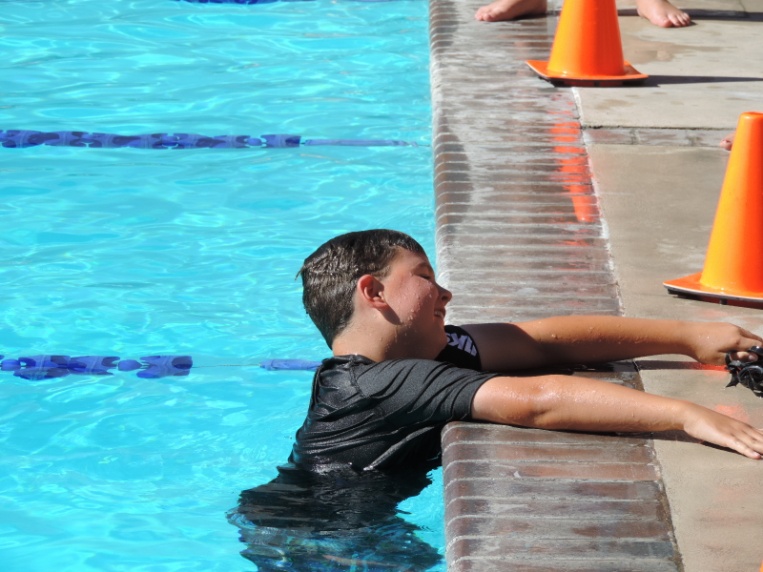 Sat. Aug. 2 (8:30am-12:00 for competition; until 2:00pm for awards & party)
The Avila Bay Starfish have been cordially invited by the GnarlyGnarwhals to stay after champs for the following: jump off the high dive immediately after the events, then meet with your team for individual awards, and then finally free swim and a potluck lunch for 2 hours! Wow, this is going to be a fun day. Goooo Starfish!!
Practice is year-round every Monday, Wednesday, and Friday if your child wants to come try it out. The words "swim team" can be intimidating, so if your child is hesitant, come watch a practice first.
Green Group=3:45-4:00 (ages 3-6)
Orange Group=4:00-4:30 (ages 7-9)
Blue Group=4:30-5:30 (ages 10+)
See you at the pool!
Kaley Conrow
Aquatics Director
Movie Night In The Park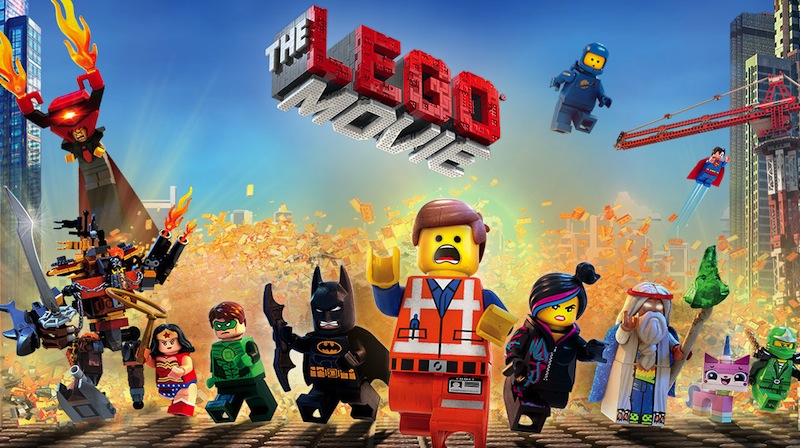 Movie Night is back! Everyone is invited: Family, Friend's, Guests, Employees, EVERYONE. Please come out and enjoy the fun evening. We will be showing "The Lego Movie" on August 23rd, and providing popcorn and hot Chocolate! Bring your lawn chairs, blankets, pillows, and teddy bears. The fun starts when the sun goes down (8:00PM ). Arrive early to get the best spot and maybe order dinner from our Oasis Grille! The movie is free for members and guests. Questions? [email protected] or 805-595-7600 ext 113
Just a reminder
All parties need to be scheduled ahead of time with event coordinator Travis Hawley. Pool safety and club atmosphere are a huge deal to us so please no surprise parties or you may not be permitted to use the club facilities. All pool parties must have a private lifeguard and space reserved. If you have any questions or would like to plan a future event please contact Travis: [email protected] 805-595-7600 ext 113.


From Kids' Club . . .
Can you believe it's almost the end of summer? Time sure is flying by! It has been such a great time with all of our friends here in Kids' Club. It is time to introduce the Kid of the Month for August. A big congratulations to Noa Bridges! He has been coming to Kids' Club for a while now and he is really a joy to be around - everyone would agree. Noa is such a sweet guy.

We will be having an End of Summer party on Thursday, August 28th from 1:30 to 3:00pm. It's a way to get everyone together and enjoy the friendships that have blossomed this summer. Please bring your family to join us for a great time. Sign up at the Kids' Club desk, front desk, or email [email protected]. It's definitely going to be delightful!

There are a few reminders for our parents. Please try to take a peek in the lost and found for belongings left behind. There are a lot of cool things forgotten and we want you to have them back. Also, please keep an eye on the clipboard to make sure that you are up to date with your pre-paid cards. That really helps out a lot and guarantees that you are getting the discounted rate for your visits as well. Thank you for all that you do to make Kids' Club so amazing. As always, please feel free to email questions, comments, or concerns to [email protected].

Are you ready for a night to yourself? Here is your chance! It's the last summer Parent's Night Out on Saturday, August 9 from 5:30 to 8:30pm. It is the perfect time to drop off the kiddos and do whatever you want for three hours - there is no other opportunity for you to leave them, so take advantage! They will be playing games, eating dinner, making a craft, playing some more, and then settling down at the end with a movie. Don't have a single worry as you leave them in good care with us and enjoy the evening. It is going to be so fun - for both parents and kids! Sign up at the front desk, in Kid's Club, or email [email protected]


Central Coast Cancer Challenege
September 7, 2014
Cancer WellFit invites you to join us for the 5th annual Central Coast Cancer Challenge 5k/10k Walk/Run on Sunday September 7, 2014 to raise money and awareness for cancer support services in SLO-county. The event begins at the Mission Plaza in downtown San Luis Obispo. We are forming a Cancer Well-fit/Avila Bay Athletic Club team for the 5K. Feel free to sign up in the club lobby or email us at [email protected] and let us know if you are interested in participating on a team, or even as a booth volunteer. We look forward to hearing from you, and many thanks for showing your support for this incredibly important cause.