9TH ANNUAL I CARE BENEFIT!
SATURDAY, AUGUST 10 ● 6-9 PM
The club is so pleased to be hosting I Care's ninth annual benefit. And you don't want to miss this one! Historically, it's been one of the very best parties at the club. There's music, dancing, wine, dinner, and a silent auction that boggles the mind. Have fun and support a great cause! I Care International volunteers are optometrists and other professionals (some of whom are club members) who donate their time and pay all their own travel expenses when going to other countries and bringing the gift of sight to the sightless or impaired. All proceeds from this spectacular evening go to help those who, without I Care and YOU, would have no hope. Call 788-0423 for information and/or to purchase tickets. You may also charge tickets to your account and pick them up the night of the event.



Next Month, September, is Cancer Awareness Month at the Club!

Plan ahead! We will be holding the "Tour de Wallace" cycle-thon to raise funds for Well-fit, and a couple other "mini-events" throughout the month. The last weekend in September will culminate the month-long activities with the Savor The Central Coast's "Savor Run," produced by the Central Coast Cancer Challenge (Heather Hellman) with a portion of the proceeds going directly to Well-fit! Stay tuned for details, and we really hope members will participate in these FUN fundraisers!
-Jan Secord

PARENTS' NIGHT OUT!
SATURDAY, AUGUST 10 ● 5:30-8:30 P.M.

Are you ready for a night to yourself? Here is your chance! Parents' Night Out is the perfect time to drop off the kiddos and do whatever you want for THREE HOURS! The kids enjoy their night out, too. They will be playing games, eating dinner, making a craft, playing some more, and then settling down at the end with a movie. We're actually not sure who has the most fun on these nights—the kids, the parents, or the staff! Sign up at the front desk, in Kids' Club, or email [email protected].


 
KEEP GETTIN' HAPPY!
EVERY FRIDAY DURING THE SUMMER
6:00-8:00
2013 Happy Hour Bands
August 2 Viper Six | Swing, Jazz
August 9 Jerome Washington Express | Classic Rock, Blues
August 16 The Swingin' Doors | Honky-tonk, Western Swing
August 23 The Kicks | Reggae
August 30 Resination | Reggae

BRING YOUR OWN BEACH TOWEL CONTEST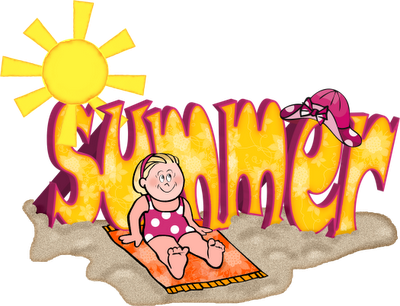 Bring your own beach towel and join these weekly winners of guest passes, logo gear, and café coupons. Weekly winners also entered into our grand prize drawing for one free month of dues, held at the end of the summer. 2013 winners to date:
Christine Fonk
Christina Rostermont
Leah Chase
Walter Heath
Judy Mulrooney
Seona Lampman
Analise Kunkel
MOVIE NIGHT IN THE PARK!
SATURDAY, AUGUST 24
8:00 PM

There will be minions! Everyone's invited: families, guests, employees, EVERYONE. Please come out and enjoy this super fun evening. There will be a giant showing of the hilarious comedy, "Despicable Me," and free popcorn and hot chocolate, to boot.
Bring your lawn chairs, blankets, pillows, and teddy bears. The fun starts when the sun goes down (about 8 p.m.). Get here early if you want to socialize a bit or order some dinner from our Paradise Café first. Admittance is free for members and guests.
Questions? [email protected] or 595-7600 ext. 113.
WHAT YOU SHOULD KNOW ABOUT SUGAR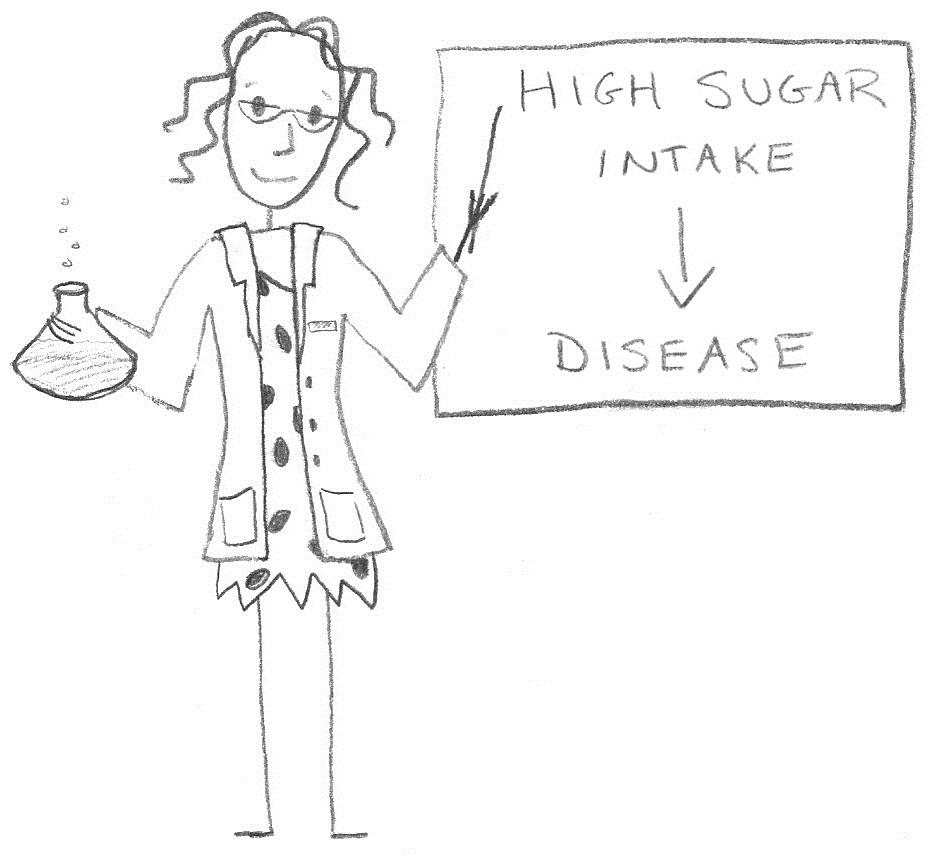 BY CONNIE RUTLEDGE, CNC
805-440-6869 OR WWW.CONNIERUTLEDGE.COM

We are all trying our best to eat right, and we have all heard that sugar is bad for us, but do we know why? You've surely heard of empty calories, right? Well, sugar is an anti-nutrient. This means when we take in sugar, our bodies have to expend energy to process molecules; the sugar doesn't leave much behind for our bodies to take from it. Sugar has no nutritional value, only empty calories. When you consume sugar, your body gets the message to start digesting. But if we have calories to digest with no nutrient to absorb, we eat, but we still feel hungry. Have you ever experienced being physically full, but still having a sweet craving? Feeling hungry after you've eaten isn't fun.
Sugar is hidden in nearly all packaged/processed foods. When we avoid these, we also avoid harmful ingredients and chemicals. Remember also, that refined carbs are typically full of sugar. Here is a list of processed, packaged, and refined foods of which to beware:

Bread | Cookies | Pastries | Bagels | Couscous | Pita | Breadsticks | Crackers | Pizza | Brownies
Croissants | Popcorn | Cake | Cupcakes | Rolls | Candy | Muffins | Tortillas | Cereal/Granola | Pasta
Tortilla Chips | Chips | Oats
Eating right is not difficult. Frequent your local farmers markets. Shop the outside aisles of your grocery store (the inner aisles are where the boxes of processed/packaged foods hide). Cook at home and plan meals ahead of time. Make sure your plate has a quality portion of protein, fat, and healthy carbohydrates at each meal. We are all unique and require different ratios of protein, fat, and carbs, but we all benefit from eating nutrient dense whole foods that are grown and treated responsibly. To your good health!

AUGUST MEMBERSHIP REFERRAL SPECIAL!
Can you believe it's already August? There is just one more month of SUMMER! Last chance to refer your friends, so they can enjoy the FUN summer months at the club. Refer your friends in August and enjoy the club EVEN MORE! You will have another buddy to hang out with, and you will reap the rewards of fifty dollars on your account or a five dollar reduction in your monthly dues for as long as you and your friend remain members. Contact one of our friendly membership staff people for more information:

Amy, Barbara, Susan, or Travis
595-7600 ext. 105



FITNESS STUFF!
BY JAN BERDAR
GET READY FOR ABAC'S FALL FITNESS WEIGHT LOSS CHALLENGE!
Keep on splashing in the pool, heading out to the club for our Friday night Happy Hours, and reveling in SUMMER, because when it's over, we're going for the FALL FITNESS WEIGHT LOSS CHALLENGE!
Daily workouts will be provided as well as meal plans and body composition testing. The 50-minute sessions include: R.I.P.P.E.D. and Functional Training (check out the free preview of R.I.P.P.E.D on August 31), Core, Balance, Cardio, Weights, TRX, Kettlebells, and Pilates Reformer.
Mark your calendar for our start date of September 9, and you can plan on looking good for the holidays because this challenge runs until November 2.
Prices vary depending on the number of sessions per week. Choose from 3 or 4, or unlimited sessions per week. Prizes will be awarded in each division. Pick up a brochure in the lobby by August 17, or contact me at 595-7600 ext. 111 or [email protected].
CITY TO SEA TRAINING WITH LIZ MILLS
Personalized programming and group runs up to race day, October 13. Cost is $100. Contact Liz Mills—748-7545.


R.I.P.P.E.D!
A big thank you to those who attended our Xercise Lab workouts on July 13. Changing our workouts is so important, and I don't think anyone was expecting to sweat like we did in Burn & Build Lab. Let's burn some more calories in a new way with a program called R.I.P.P.E.D!
R-Resistance, I-Interval-P-Power, P-Plyometrics, E-Endurance, D-Diet
Mark your calendars for SATURDAY, AUGUST 31, 8:15 a.m. Bring a friend!

New group fitness schedule begins on Sept. 9. Your new copy will available Labor Day (Sept. 2) and beyond!

Pics from July 5-7, 2013
Avila Bay Junior Tournament!
Annette Sousa & Lauren Hayashi
Patrick Corpuz & Jared Hall
l to r: Brooklyn VanBrasch, Jenny Phelps,
Ella Butterfield (10 & unders—
except for Jenny☺)
Annette Sousa & Lauren Hayashi
COMING SOON!
September 20-22
The 19th Annual Avila Bay Open NTRP & Senior Championships Tennis Tournament. Rev up your game and look for entry forms in August. We expect a well-rounded field of players for this tournament!
Local Adversaries Team Up to Win Local Tournament!
Things have been hopping in the Tennis Tower this summer! Along with the summer athletic camps, the junior clinics, and the mixed doubles social on Friday Nights, we also have been hosting tournaments! The 32ND ANNUAL AVILA BAY JUNIOR OPEN TOURNAMENT was held on July 5-7th with over 100 juniors participating from central coast to Bakersfield to LA! Many of our local juniors made their way to the finals of their event and several took first place. Two juniors from opposing schools teamed up to take on the Boys 18's Doubles and finished first! (See photo.) The following is a summary of the results:
MAIN DRAW:
Girls 10's Singles: Talie Lieb def Brooklyn VanBrasch
Girls 12's Singles: Brittany Lavenant def Alexia Drulias
Girls 14's Singles: Anastasia Drulias def Odessa Stork
Girls 16's Singles: Sophia Whittle (AGHS) def Claire Bouquet (St J)
Girls 18's Singles: Lauren Hayashi (AGHS) def Annette Souza (SM)
Boys 10's Singles: Jack Durant def JJ Niven (SLO)
Boys 12's Singles: Ryan St. Jean def Colby Grey (Temp)
Boys 14's Singles: Justin Wartenberg def Zachary Hilty (SLO)
Boys 16's Singles: Patrick Corpus def Jared Hall (PRHS)
Boys 18's Singles: Eli Whittle (AGHS) def Jack Damen
CONSOLATION DRAW:
Girls 12's Singles: Chloe Rohr def Giana Mastro
Girls 14's Singles: Bryana Quintana def Danielle Kalcic
Girls 16's Singles: Alex Wartenberg def Brooke Redell
Girls 18's Singles: Cade Sorensen def Angelica Gagliano (AGHS)
Boys 10's Singles: Rod Burnette def Eliziah Quintana
Boys 12's Singles: Luke Llaurado (AG) def JJ Niven (SLO)
Boys 14's Singles: Harry DeBoer def Sydney Alwen
Boys 16's Singles: Patrick Hudnut def Adie Alwen
Boys 18's Singles: Josh Milla (SLOHS) def Jacob Haas (PRHS)
DOUBLES DRAWS:
Girls 18's:
Sophie Whittle/Lauren Hayashi def Katie Yang/Claire Bouquet
Boys 14's:
Zach Hilty/Miles Baldwin def Matt Weymer/Ryan St. Jean
Boys 18's:
Derek Lakowske/Josh Milla def Christian Corse/Joseph Corse

**Local juniors bolded.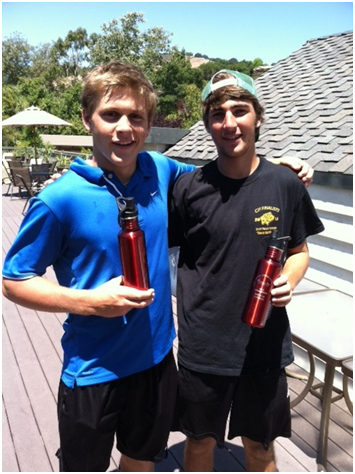 Congratulations to ALL the local juniors who participated in the Avila Bay Junior Open and to those of you who worked your way to the top of your event!


Pictured to the right: Derek Lakowske (AGHS) & Josh Milla (SLOHS) join forces to take the Boys 18's Doubles in the Avila Bay Junior Tournament held July 5-7


ADULT & JUNIOR TENNIS
Adult Programs
• Friday 9-10am Drop-In All Level Clinic
• Men's Day Doubles Twice a Week
• Men's and Women's Singles Ladders
• Central Coast Women's Tennis League (more than 100 women participating)
• 5 Tournaments per year, including sanctioned, non-sanctioned, and club championships
• Ongoing Socials and Mixers


Junior Program times will change once school begins in late Aug. Contact the Tower in Aug. for changes at 595-7600ext.106.

Junior Programs-Classes by Weekly Sessions through August 2!
• Tues/Thurs 2:00-2:30pm | TYKES (4-6 yrs) 6 kids max $10 members/$15 non-members
• Tues/Thurs 2:30-3:30pm | BEGINNING JUNIORS (7-12yrs) 16 kids max $10 members/$15 non-members
• Tues/Thurs 3:30-5:00pm | INTERMED JUNIORS (13+yrs) 16 kids max $15 members/$20 non-members
• Mon/Wed 2:00-3:30pm | Junior Excellence Program: Participation by approval from Mark or Hugh

Questions? Contact Jenny Phelps at 805-595-7600ext106 or 928-533-0362. Thank you!

Call the club in advance for private lessons, other special junior events, or for special holiday schedules (595-7600ext.106)

 
AQUATICS NEWS!
BY KALEY CONROW
Swim Meets Are Awesome!
Go, Central Coast Recreational Swimming (CCRS)!
The Avila Bay Starfish and GnarlyGnarwhals did GREAT during the July swim meets! What an incredible turnout for each meet! Coach Karmen, Coach Liz (GnarlyGnarwhals), and I are extremely proud of each and every swimmer. Thank you, swimmers, for your dedication and hard work. And thank you, parents, for all your support. It is an indescribable feeling watching all these swimmers compete and get a time. The last swim meet of the summer is Championships at Cuesta:

Sat. Aug. 3 Championships AWAY-Cuesta (9:00-1:00)

Lucky us! Our Starfish have been cordially invited by the GnarlyGnarwhals to stay for two hours after the August 3rd Championships to jump off the high dive immediately after the meet, then get together for individual awards, and then free swim and a potluck lunch. Wow! It's going to be a fun day. Come join us or cheer us on!


Last Summer Swim Lesson Session (Don't Miss Out)
There are still a few spots left in the remaining session! Sign up now!

Session V = Aug. 5-15

AM & PM times available. Sign up at the front desk or email [email protected]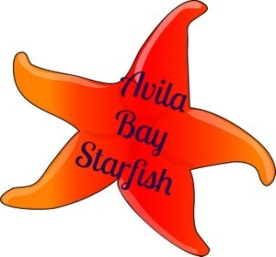 Avila Starfish swim team practice is year-round, every Monday, Wednesday, and Friday. Due to the increase of swimmers in each group, please email [email protected] if you would like to come try it out!
Green Group = 3:45-4:00 (ages3-6)
Orange Group = 4:00-4:30 (ages 7-9)
Blue Group = 4:40-5:30 (ages 10+)

Large Pool Etiquette
Lane 1 = Free Swim (Play Lane)
Lanes 2-6 = Sharing*
Lap Swimming



Adult Beginner Swim Class!
It's Never Too Late to Improve Your Skills!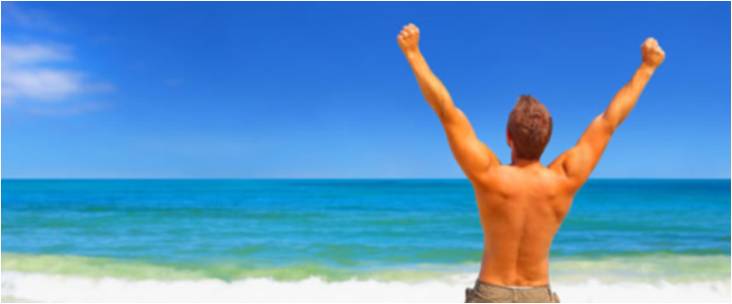 Add LAP SWIMMING to your fitness routine now! Kathy Hennelly is teaching tips to help you breathe properly, hold the correct body position, relax while kicking, and learn stroke technique for freestyle, backstroke, and breaststroke! Contact: Kathy Hennelly at 459-6767 or [email protected]. Kids' Club is available.
Dates: July 17-August 21
Day: Wednesdays (six classes)
Time: 10-11 a.m.
Price: $119/members; $139/non-members
Equipment needed: swim suit, goggles, and swim cap (optional, but recommended)
Contact: [email protected] or 459-6967
JUNE MEMBER OF THE MONTH—BOB CAMPBELL!
After a 26-year career as an ophthalmologist in Washington state, Bob retired a few years ago and he and his wife June decided to buy a travel trailer and traverse all of the southwest to find the perfect place to live. But first they visited some friends in San Luis Obispo, and the rest is history. They never even bought the trailer, and now they are very busy building their new house in San Luis Bay Estates.
Bob says he appreciates the club for its proximity, culture, and quality of the facility. He is a 21/2 year member and mostly swims and does cardio and weights. He and June have two grown children, Colin and Leah, and once their house is completed, they definitely plan on getting a cat.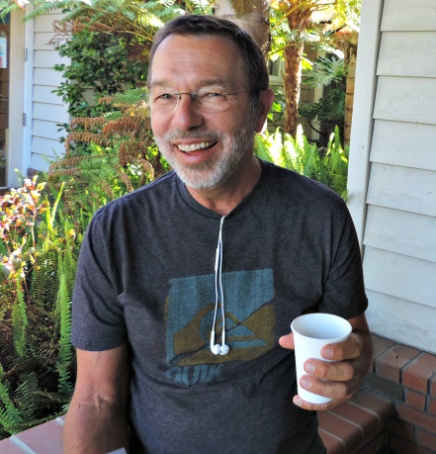 The fact that the club is rarely crowded and that, if it's chilly, you can sit in the hot tub before and after swimming appeals to Bob. But he says what he really likes is, "Every member gets your staff's full attention and respect and it's very noticeable, and that's rather unique and very special." Well, we think Bob's upbeat attitude and splendid smile makes him very special. We love the fact that he's here often and so darn happy about it! Thank you, Bob!
Also a fan of our coffee!


JUNE EMPLOYEE OF THE MONTH—OLIVIA MADISON!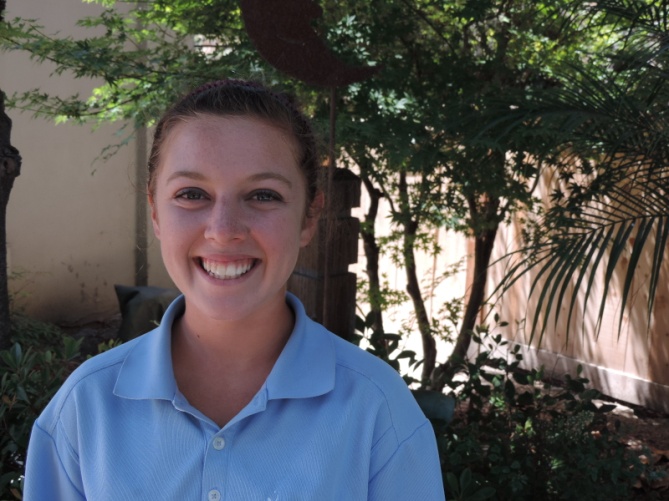 Getting a tennis scholarship to Cal Poly is on Olivia's bucket list. As is being a spectator at Wimbledon, the US Open, French Open, or Australian Open. As WAS attaining ABAC employee of the month. Check. And it sure didn't take her long. She's been working in the Tennis Tower for only six months, but, wow, what a powerhouse this girl is! Olivia's cheerful energy seems endless, and she never stops smiling. She is quick to help out in other departments and one of our very best "executive towel assistants."
Olivia is active in our Advanced Junior Tennis Clinics and plays on AGHS's tennis team. She is looking forward to next season, traveling, and being coached by the amazing Lori Hollister. She's only been playing tennis for two years, but has such talent, guts, drive, and determination that we think she'll nab that Cal Poly scholarship!
Olivia lives in Arroyo Grande with her dad, her mom, and Groove, their black Lab, who is "the friendliest dog in the world," and, according to Olivia, also has a passion for tennis . . . balls. Ha.
Although tennis is her main thing, she also enjoys working out at the club and is getting to swim more lately. Just to mix it up, she is looking forward to fitting a Cycling class into her schedule.
This is Olivia's first job, and we're kind of hoping it will be her last . . . until she gets her degree in psychology or political science from Cal Poly. Olivia says she loves working here, and we love her working here, and we appreciate her hard work and sunny disposition every day! Thank you, Olivia, for being the sparkplug you are!




FROM THE SPA BY SHERRI BUVICK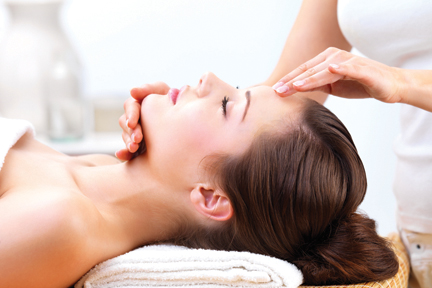 BOTOX
Dr. Wendy Weiss will be available for free consultations on Botox and other injectables this month. Schedule at the front desk for Botox or consultation. August 13, from 5-7 p.m.; August 17, 11 a.m.; and August 27, from 5-7 p.m.
DOG GROOMING
Christine from ShamPooch—last Wednesday of each month. Sign up at the front desk for August 28.
CHIROPRACTIC
Tuesdays and Thursdays from 9-12 by Dr. John Quinn. Call 481-9696 to schedule.
TEETH WHITENING
by Shelley Shafer, $79. Lighten 3-6 shades in just one hour! Schedule at the front desk.
MASSAGE
Available every day! Come in and let our highly trained staff help with sports injuries or relaxation.
FACIALS
Candice Holloway uses Jan Marini products and offers free consultations by request.

MANICURES, PEDICURES, HAIR SERVICES
All offered by Denise Evans. Stop in the salon or schedule at the front desk.




Upcoming Dates to Note
August 2 | HAPPY HOUR, Viper Six, 6-8

August 3 | Avila Bay Starfish Championships @Cuesta, 9-1

August 9 | HAPPY HOUR, Jerome Washington Express, 6-8

August 10 | I Care "Hot Summer Salsa" Benefit, 6-9

August 10 | Parents' Night Out

August 16 | HAPPY HOUR, The Swingin' Doors, 6-8

August 16 | Swim Competition & Game Day!

August 16 | Synchronized Swimming Mini-Show, 7 p.m.

August 23 | HAPPY HOUR, The Kicks, 6-8

August 24 | Movie Night in the Park, "Despicable Me," 8:00 p.m.

August 29 | Kids' Club Ice Cream Party, 1:30-3:00

August 30 | HAPPY HOUR, Resination, 6-8

August 31 | R.I.P.P.E.D! 8:15 a.m.

September 9 | Fall Group Fitness Schedule Begins

Sept. 20-22 | 19th Annual Avila Bay Open NTRP & Senior Championships

Third-Thursday Wine Down takes a hiatus during the summer months.
See you September 19!

CLUB SUMMER HOURS
Mon-Fri: 5:30 a.m. to 9 p.m.
Saturday: 7 a.m. to 9 p.m.
Sunday: 8 a.m. to 8 p.m.
KIDS' CLUB HOURS
Mon & Wed | 8:00am-7:00p.m
Tue & Thurs | 8:00am-6:30pm
Friday | 8:00am-8:00pm
Saturday | 8:00am-12:30pm
Sunday | 9:00am-12:30pm

Kids' Club News by Bre Boswell
Can you believe it's mid-summer already? Time sure is flying by! We've been having such a great time with all of our friends in Kids' Club. And we've selected our most recent Kid of the Month: Finn Steele! Finn has been coming to Kids' Club for a while now, and he is really a joy—everyone would agree. He's such a sweet boy, and a great friend to everyone! Congratulations, Finn!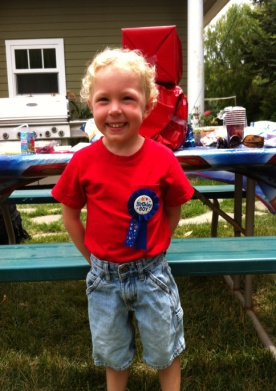 The Mighty Finn


A Few Reminders for Parents
Please try to take a peek in the Lost & Found for belongings left behind. There are a lot of cool things forgotten, and we want you to have them back. Also, please keep an eye on the clipboard to make sure you are up to date with your pre-paid cards. It's very helpful in guaranteeing that you are receiving the discounted rate for your visits.
Ice Cream Party!
Thursday, August 29
1:30-3:00 p.m.
We will be having an Ice Cream Party on Thursday, August 29, from 1:30—3:00. It's a way to get everyone together to enjoy the friendships that have blossomed this summer. Please bring your family to join us for ice cream, games, and a bit of a party! Sign up in Kids' Club, at the front desk, or email [email protected].

Questions and/or concerns: [email protected].



THE AVILA VILLAGE INN IS ASKING NICELY
THAT CLUB MEMBERS USE ABAC PARKING LOT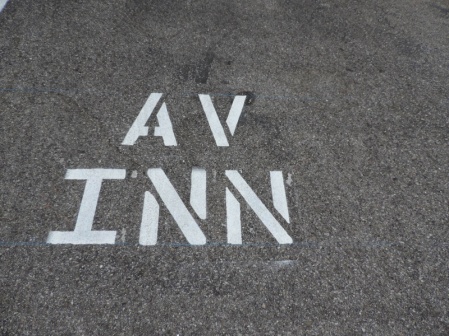 (Reminder that they are able to tow if they choose to)
Yes, the lovely people at the Avila Village Inn are asking that member please, please be aware that club members and guests need to park in THE CLUB PARKING LOT, which is (in case you don't know) the large lot located to the left of the club, alongside the tennis courts. Do not park alongside the Avila Village Inn or in the spaces marked "AV INN." Thank you!