Congratulations to our New Member of the Month!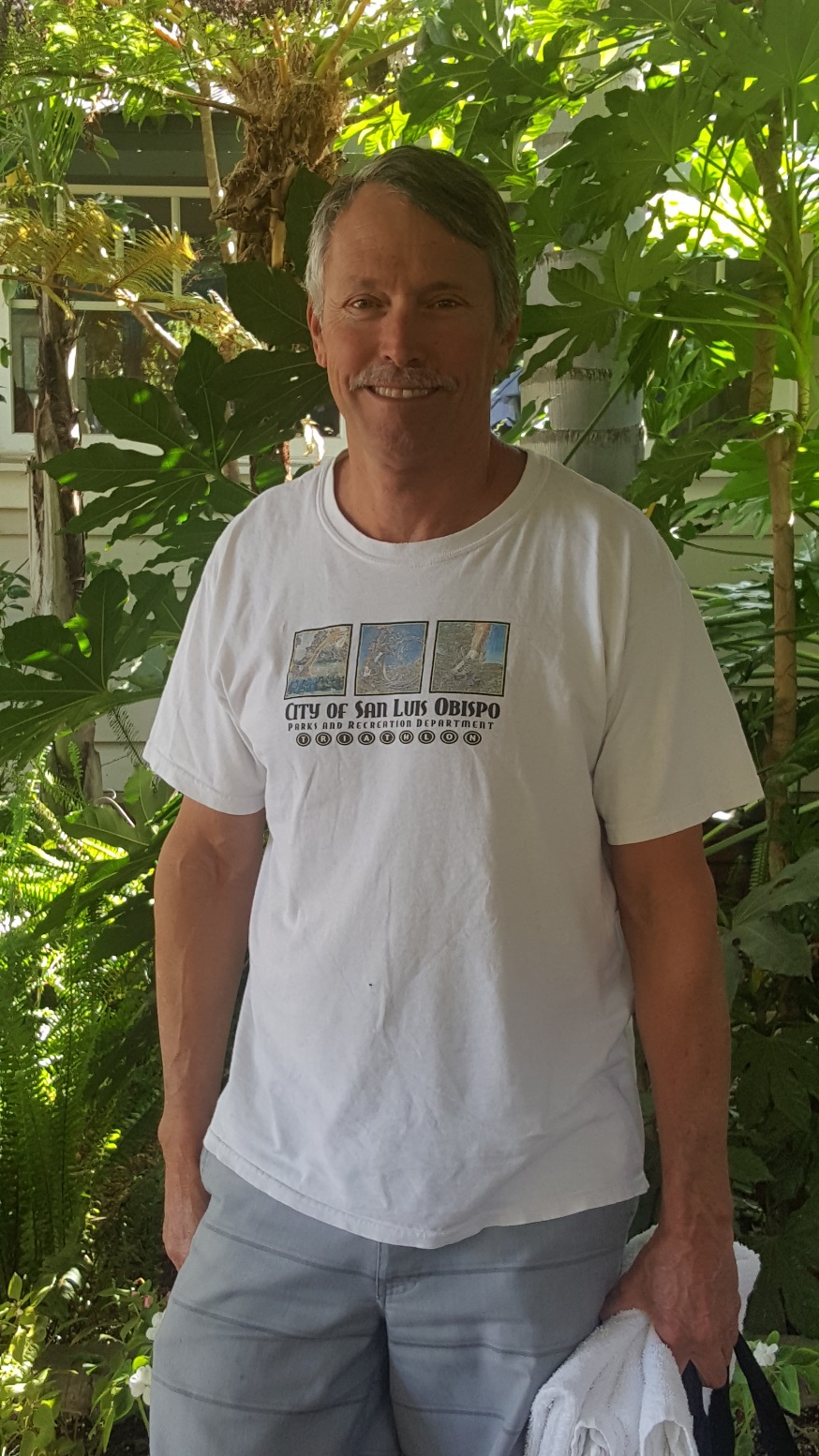 Bob Owen
Congratulations to our new member of the month, Bob Owen! Bob has been a member of the club for over 10 years now. He moved to the area in 1987 from the Bay Area. Bob is married and has 2 children and 1 grandchild. He travels all around the United States for his career as a forensic phycologist. When Bob is not working he enjoys staying active, traveling, gardening, reading, cycling, and swimming. His time here at the club is mostly spent in the pool swimming, while getting ready for the triathlons he participates in. Swimming, friendly staff, and members are his favorite things about the Avila Bay Athletic Club & Spa. We are grateful to have Bob as a member at the club. Congratulations Bob!
Congratulations to our New Employee of the Month!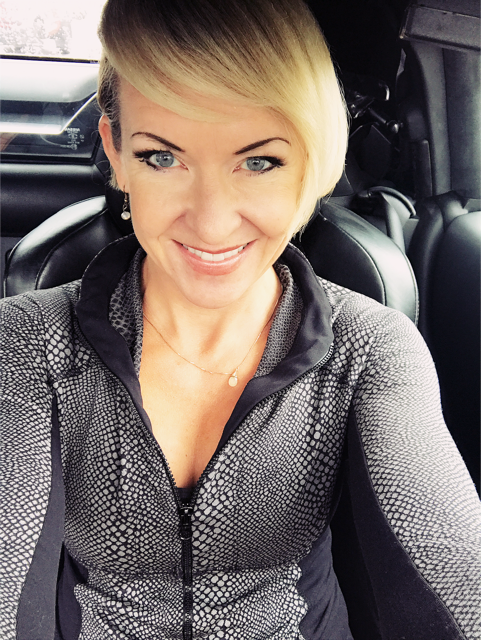 Kristin Alexander

Congratulations to our new employee of the month, Kristin Alexander! Kristin has been a personal trainer at the club for about a year, but she taught classes here before she came back as a trainer. After working at many clubs in the area, Kristin feels she has found a true home here at ABAC. She loves the environment and the members. Helping people is Kristin's greatest passion in life, and watching people transform form the inside out is inspiring to her. Kristin has a deep passion for writing and entrepreneurship. She moved to the area 15 years ago from Boulder, Colorado and believes this area is her true home. As a cancer survivor, Kristin truly values health and loves lifting weights. Pushing her body harder is always a goal for Kristin. She loves and appreciates the Cancer Well-fit program we have here at the club. Kristin looks forward to helping as many people as possible find their true athletic potential at any age or fitness level. We are so proud to have Kristin part of our ABAC family! Congratulations again to Kristin Alexander our new employee of the month!
Exciting Court News!
The tennis courts will all be closed for resurfacing starting April 10. The company has asked us to block them off until April 21, but they should be done after the first week if the weather is perfect. This includes no morning fog. We look forward to having the new courts!
More Exciting Court News!
We now have a web camera with a live shot of the courts that you can see on our website. Now you can see if it is raining, if we are rolling them or not, and even if they are all full of players. This link is a camera shot, so if you want to see the most up to date photo shot after viewing it once, just refresh your screen. It updates about every 30 seconds.
It can be accessed from our home page at www.avilabayclub.com, or from this link below.
Click Here For Live Tennis Court View
Club Reminders
Some reminders as we near our busier summer season.
* Each membership receives two free guest passes each month. These passes cannot roll over into another month. Just ask to use them when you come in with your guest. We will keep track of them for you!

* The same guest may use the club two times in a calendar month. Paid and free events do not count toward this limit.

* Children under 18 years of age must have a guest waiver filled out and signed by their parent. This may be done by paper, or online through our website at: avilabayclub.com

* Both swimming pools are open to all ages. If people are not lap swimming, please use the "free swim" lane in the large pool, or use the small pool.

* You must be 16 yrs. or older to use the Jacuzzi by the large pool. The Jacuzzi by the small pool is for all ages.

* Children under the age of 14 yrs. must be directly supervised by their parent all around the club.

A few Pool Reminders:
* Please shower before entering the pool

* No running, shoving, or diving in less than 8 feet of water

* No flips, back dives or spinning entries into the water

* No squirt guns or throwing balls - exception of sponge balls.

* Please wear shoes and shirts in the clubhouse
 


Welcome to our new Tennis Pro, Dan Cardiff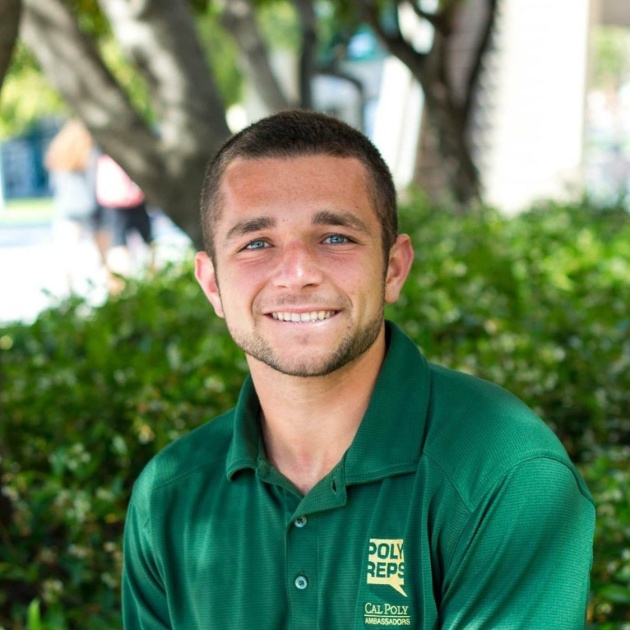 He is available for tennis lessons and clinics on Saturdays, Sundays, and also available part time on Fridays. Dan comes to us from Cal Poly, formerly on the Cal Poly Men's Tennis Team. He is now trying out for track and field. Dan is a Child Development major and is great working with kids as well as adults. He is a competitive athlete and a great tennis player. We look forward to him sharing some of Cal Poly's training strategies with all you weekend warriors! Look out for his beginning tennis clinics starting in April.

Book a lesson at the tower, or call him at (925) 451-2201.
Your Weekly Tennis Ticket for April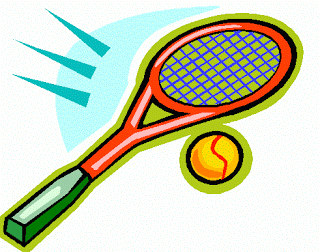 Monday
4:00-5:30 Advanced Junior Clinic $20.00
6:00-7:30 Advanced Women's Live Ball $20.00
Tuesday
3:00-3:30 Tiny Tots New Class $15.00
3:30-4:30 Beginners Junior Clinic $15.00
4:30-5:30 Intermediate Junior Clinic $15.00
6:00-7:30 Intermediate Live Ball $20.00
Wednesday
4:00-6:00 Advanced Juniors Tournament $30.00
6:00-7:30 Advanced Men's Live Ball $20.00
Thursday
9:30-11:30 Adult Clinic Leah Varies
2:30-3:30 All level drop in Clinic Free for members
3:30-4:30 Beginners Junior Clinic $15.00
4:30-5:30 Intermediate Junior Clinic $15.00
Friday
9:00-10:00 All level drop in $10.00
4:00-5:30 Advanced Junior Clinic $20.00
Saturday
9:00-11:00 Fit Tennis $20.00
9:00-10:00 Beginning Tennis Clinic $15.00 New
11:00-12:00 Intermediate Tennis Clinic $15.00 New
12:00-1:00 Advanced Tennis Clinic $15.00 New
APRIL
April 1
Tennis Exchange Circuit: 3.0 to 3.5 - Avila Bay Club vs. Templeton Tennis Ranch @TTR- 1 PM

April 1
Novice Junior League
Homecourt @ ABC : 3:00 P.M.

April 2
Satellite Junior League
TTR @ ABAC : 3:00 P.M.

April 7
Men's Exchange with SLOCC
Team: ABAC (Friday Night in the Danger Room) vs. SLOCC 4.5-5.0: 5:30 P.M. @ABAC

April 8
Barrelworks (Firestone Walker) + Tennis Clinic: Adult
Tennis Clinic 12:00 PM to 1:30 PM
Bottle Sharing hosted by Michael Marquez 1:30 to 3:00
Limit 12

April 8
Tennis Exchange Circuit: 4.0 to 4.5 - Avila Bay Club vs. Templeton Tennis Ranch @ABC - 1 PM

April 9
Novice Junior League
ABC @ PRAC : 3:00 P.M.

April 14
Men's Exchange with SLOCC
Team: ABAC (A Report to the Shareholders) vs. SLOCC 4.5-5.0: 5:30 P.M. @ABC

April 22
Spanish Hills Country Club vs Avila Bay Exchange: Adults @ Avila Bay Club 3.5-4.5 mixed doubles, womens doubles, mens doubles. Members sign up in the tower.

April 24
Slocial Club + Tennis Clinic: Adult

April 29
Los Posas Country Club vs Avila Bay Exchange: Adults @Avila Bay Club
3.5-4.5 mixed double, womens doubles, mens doubles. Members sign up in the tower.

April 29
Novice Junior League
SLOCC @ ABC : 3:00 P.M.

April 30th
117th Annual Ojai Tennis Tournament Finals : @Libby Park with ABAC Members

April 30th
Satellite Junior League
Homecourt @ ABAC : 3:00 P.M.



Vince Dente Memorial/Avila Bay Classic
Friday May 26-Monday May 29
Vince Dente Memorial is a non-sanctioned tournament and everyone can play! Divisions are A, B, C, as well as by age 40's, 50's, or 60's. You can play in either division. USTA ID 650047217.
The Avila Bay Classis is OPEN, and you must have a USTA number to play. There will be prize money awarded to the winners in each division. USTA ID 650043417.
All participants will receive a goodie bag, a t-shirt, and are invited to a BBQ dinner on Saturday afternoon. Play will take place at 3 different sites. Cal-Poly Friday and Saturday. Arroyo Grande High School Saturday only. ABAC Friday to Monday.

Any one person can participate in two events, for example, mixed doubles and singles. Participants can register online directly through USTA, or you can come up to the tower and register in person. You can also call the tower and we can register you over the phone.

This is a wonderful event filled with competitive players from all over California and neighboring states. It is a great opportunity to play with different people and to watch great matches here at Avila. Plan on participating, it is one of the most fun and exciting events held here at the club.



Every year this seems to come up.....usually in the Spring...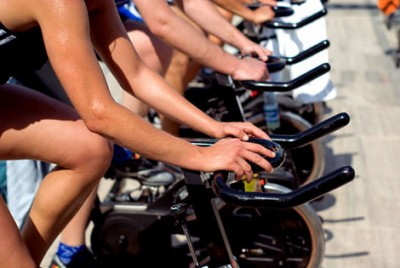 How do I get faster? Whether your sport is Tennis, Swimming, Running or Cycling the answer is....

INTERVAL TRAINING!
Ok I said it! We say we do them but do we really DO them? They are tough to do on your own unless you are very disciplined or have a buddy to train with. It is possible but we want to help take some of the leg work out of it for you....well actually not your legs...because we have just added 2 Indoor Interval CYCLE classes!
The very word can lead to twitches or your stomach churning but they give you a lot of bang for your buck! These short efforts offer a huge, I repeat huge fitness return for a comparatively small time investment. Even 20- to 30-second micro-intervals have been shown to increase V02 max, burn fat, and improve endurance. And they work fast!! We like instant gratification...okay maybe not that fast.
Sara Gallon one of our inspiring instructors is going to lead you though interval training every Tuesday and Thursday mornings at 8:30 am (Note the new start time!) So drink up your coffee, pack up the kiddos and we will see you on one of the 18 bikes.
One more plug for Intervals....in case you missed the new Athletic Boot Camp classes that we added last quarter, you can give those a try every Tuesday, Wednesday and Saturday. Just download our app for the group fitness schedule and SO MUCH MORE!
 


The Fitrig Has Arrived!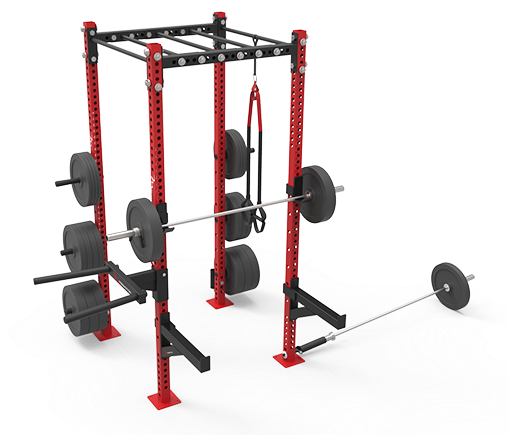 Only the best for our ABAC members!

Trainers are now available to help answer any questions on how to use the FITRIG, the best exercises or to answer any questions on how to adjust your exercises from the Smith Machine to the FITRIG. Free clinics are coming with a focus on: squats to presses, rows to dips, pulls and pushes!
Make sure you always use clamps when you are using the bar, and rerack weights after use for safety.
Please call the front desk for the floor and clinic hours or check the weight room entrance. (Hours very weekly)

Aquatics Department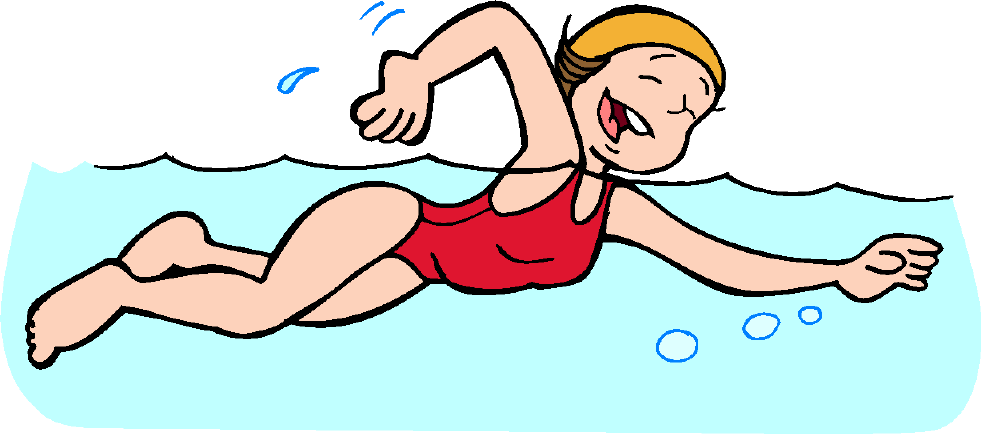 March is over and we're starting to have more sunny days at our beautiful pool for everyone! I wanted to take a moment to thank everyone that has introduced themselves to me so far and made me feel part of the club. It's great to put names to some of the faces I see on the deck.
As the weather gets warmer, the pools become more popular. There are many ways to enjoy them, whether it is getting in a vigorous swim workout, spending quiet contemplative laps with headphones on, or just sitting in a lounge chair and taking in the sun. I know that there has been some concern lately that people might not be able to find a free lane for swimming with some of the schedule changes. So far though, it looks like our large pool has the capacity to offer something for everyone throughout the day.
In April, we'll still be offering free Masters swimming on Monday and Wednesday mornings at 8:00. If you haven't tried it out yet, come give it a look! It's a great way to start your morning, and it really is less intimidating than you might think. Get some tips on your stroke, meet some new friends, and have more fun swimming than you thought you might!
Also in April we'll be having a Junior Guards Training program for kids aged 9-17. This course will meet on Tuesdays, Thursdays, and Saturdays for two weeks starting April 11th. The kids will get in shape for their timed try-out swims for the Junior Guards programs at our local beaches, and they also will learn basics Lifeguarding and CPR skills. Check the Aquatics tab on our website for more info or to sign up.
We had our first Freestyle Stroke Workshop in March, and several people were disappointed that they could not make the time for it. I'll be repeating it on April 23nd for those who missed it. In the workshops, you'll get videos of yourself swimming and lots of personalized guidance on how you can improve. You'll learn how to swim more efficiently and how to prevent common shoulder injuries. Contact me in the Aquatics office if you'd like more information. You can also sign up for this workshop via our online App under "Programs" if you'd like.
Finally, watch our website for our Summer swim lesson schedule which will start June 19th. I'm anticipating a busy summer, so get your kids signed up early for lessons!
As always, I'd like to invite everyone to introduce yourself to me if you have not done so yet. Feel free to let me know if there is anything you'd like to see at the pool this year, or what I can do to make your aquatic experience at the club more enjoyable!


Happy Spring from the Spa!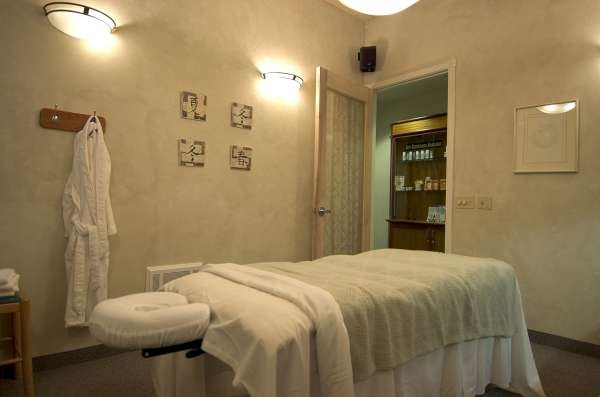 In our rushed world where multitasking is pushed, time is a valuable commodity. If you find it hard to carve out an hour or more for a massage, a shorter one is a great option. The 30-minute massage for quicker relaxation of muscle knots. You will get relief from your stress and pain and get back to the commitments of your life again.
It is easier to schedule a shorter block of time than a longer one in your life. Some people schedule a massage after work so they don't have to make a separate trip, allowing them to go home and enjoy the rest of their day and get a good night's sleep.
A shorter massage is less expensive so it saves you money. This is useful for those times when there are extra expenses but are still in need of a massage. It can be a good way to try getting regular massage. You can experience the benefits of consistent massage with a smaller financial commitment.
Many people have one or two areas that bother them the most. Think about how much better you would feel with thirty minutes of work on just what causes the most pain. It's a great way to get relief quickly from what bothers you the most. It's a big help to get you going again if you are in pain from occasionally overdoing it with screen time, athletic activities, or in your home or yard, or those times when you just slept funny. Thirty minutes is enough time to relax. You will relax by getting relief from your pain of course, but the time just for yourself to check out from your responsibilities is also a good stress reliever. It helps slow down all of what is going on in your mind and aids you in thinking more clearly again. Research shows 30-minute massage reduces inflammation in muscles and is an effective treatment for headaches caused by trigger points in the muscles. Give it a try!
A 30-minute massage can be what you need either regularly or on an as-needed basis. It offers convenience, time and cost saving, and helping the pain you have in one or two areas while allowing you to relax.
Contact the front desk or email Diane DiResto at [email protected]
Connie Rutledge Nutrition
I was asked to address how I felt about children eating a vegetarian diet. Vegetarianism is a popular choice among many families. If you know me, you will hear me say when it comes to food choices it's all about 'quality verses quantity' there really is no one-size-fits all diet! I do feel however that special care must be taken when serving kids and teens a plant based diet, especially if it doesn't include quality dairy and eggs. Kids may miss out on important nutrients if there is not a good understanding of necessary essential nutrients including vit. B12, vit. D, protein, iron and zinc.
We are continually bombarded with contradictory information about what constitutes a healthy diet. There is much disagreement among diet experts about what we should be eating. We all have many reasons for making the food choices we make. There are cultural and religious reasons, environmental reasons, the palate we learned from our upbringing, etc. Many of us don't think past how food makes us feel! It's my belief that we need to eat to balance our own unique genetically inherited metabolic requirements. Again, there is no-size-fits all diet. It's just not that simple.
One of the main issues I have with children eating solely vegetarianism is that many kids are eating too many processed fake foods like cereal, store bought granola bars, chips, snack cakes and cookies that are made with toxic industrially processed vegetable oils. Food manufacturers are using liquid vegetable oils that become rancid and cause uncontrolled reactions in children on the cellular level. The result of ingesting these toxic fats is biochemical chaos.
I prescribe and recommend that children eat a nutrient-dense diet that includes responsibly raised animals and organic non-GMO plants and grains with emphasis on healthy traditional fats like grass-fed butter, organic egg yolks and coconut oil. Children need healthy animal fats for normal growth and the development of their brains. The key component of animal fats-stearic acid, arachidonic acid, cholesterol, and vitamins A, D and K2-are critical for neurological function and for supporting our emotional biochemistry as well. The receptors for serotonin, the body's feel good hormone, cannot work without cholesterol and vitamin A helps us focus on completing tasks. It's hard to be happy without plenty of animal fats in the diet. I like the information found thru www.westonaprice.org. This plan does not specify specific amounts of fats or carbohydrates because each child is unique and the energy requirements will vary.
Feeding your precious child can be a challenging task with all the pressures of everyday life. I'd love to assist you in learning more so you are better equipped to understand proper nutritional balance and can easily create a healthy well rounded diet for the entire family.



Wine Club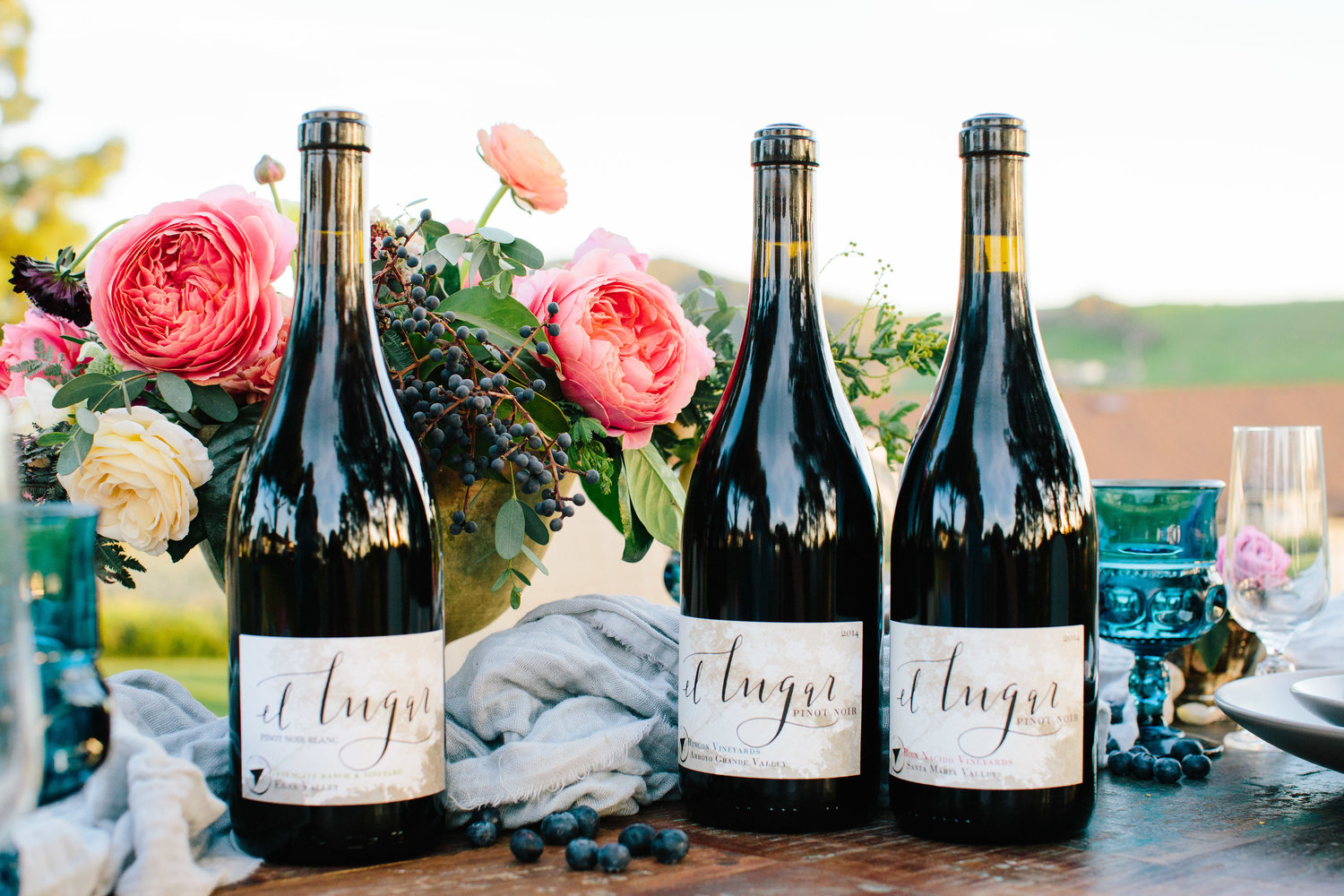 Join us every third Friday for a night of Great Wines & Good Times. This month we are meeting April 21, from 6-7:30 and are happy to have El Lugar Winery as our guest winery for another wonderful evening! Coby Parker- Garcia will be joining us to tell everyone about his winery. As always we will have wonderful Hors d' ouerves prepared by the Oasis Grille staff. The event is $20 with RSVP and $25 at the door. Non-Members are welcome but be sure to reserve your spot! Child care is also FREE with reservation. Questions? Contact Travis Hawley at [email protected]



Kids' Club
Hello Friends!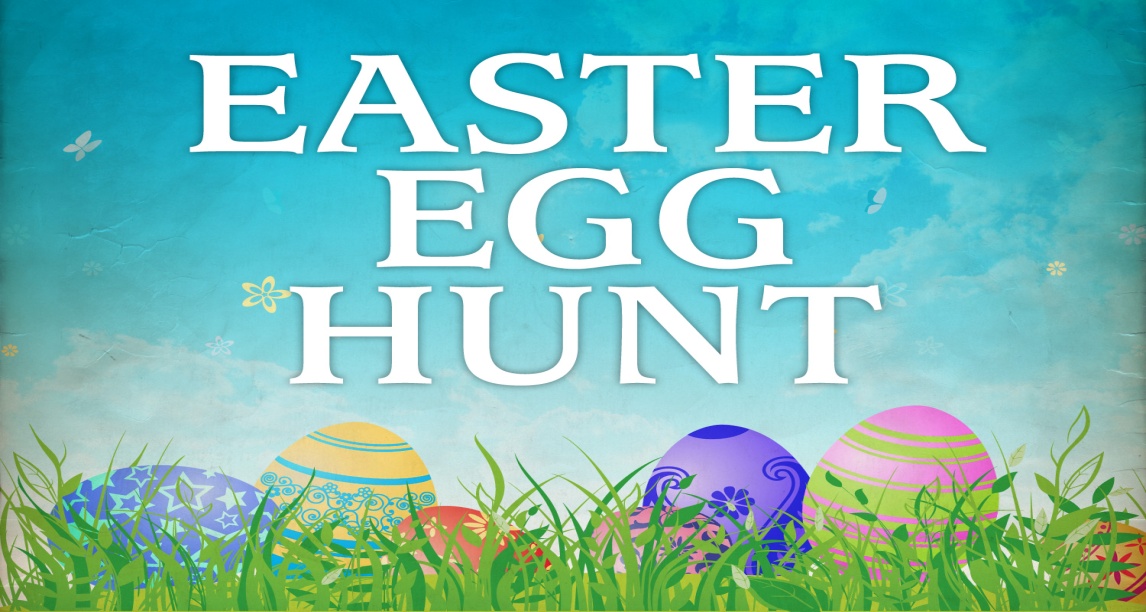 What a great month we had in March. This month we are having another exciting event - the Easter Egg Hunt!!! Easter falls in the middle of the month this year so mark your calendar for Saturday, April 15th. Our annual Easter Egg Hunt in the morning and then closing Easter Sunday. Keep an eye out for the more details as it gets closer.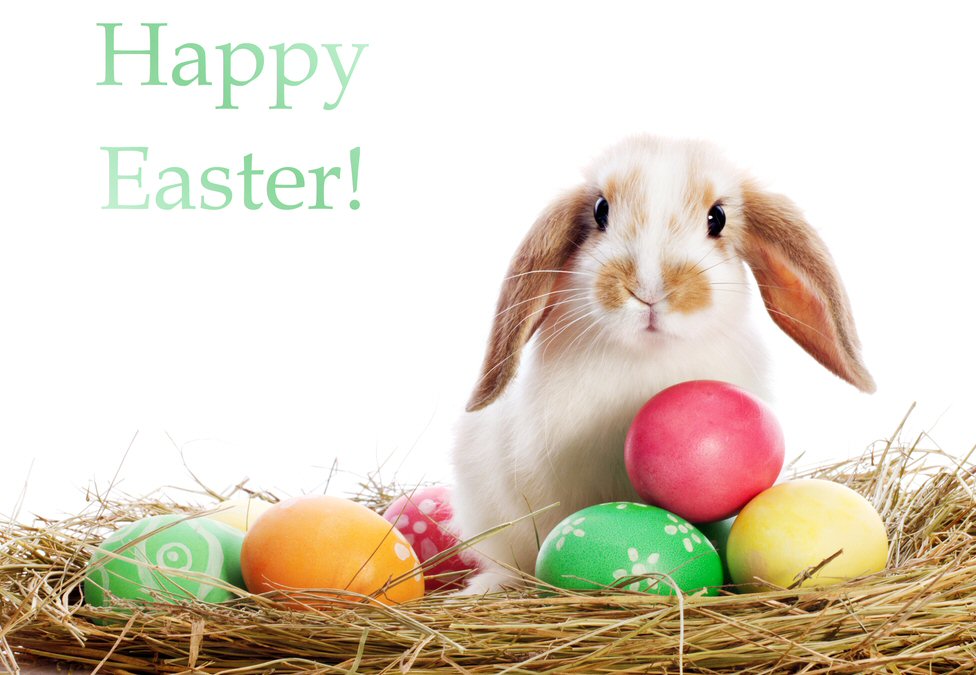 Kid of the Month!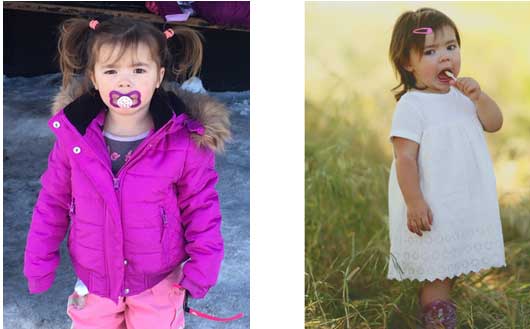 We would love to congratulate Madison Martin on her Kid of the Month achievement. Maddy loves coming to play at Kids' Club and we just love when she does. She comes in and gives off such positive vibes when anyone sees her. Tell her a big "great job!" next time you see her around the club.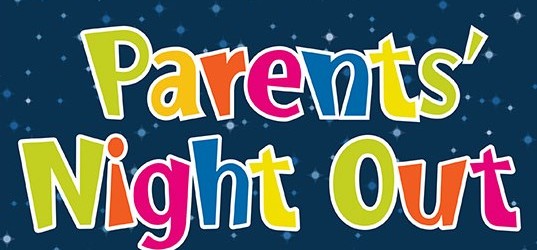 A new month means that it's time for new Parent's Night Out.
Join us for another exciting night of fun, friends, and food! It's that rare opportunity for you to drop off the kids and leave the club to go out to dinner, run errands, or just go home and relax on the couch. Join us April 8th from 5:30pm to 8:30pm. We take care of the dinner and entertainment for the kiddos all night and send them back to you ready for bed. It is so much fun for us to meet new friend, so invite some school or neighborhood friends to join us.

Please sign up at the front desk, in Kids' Club, or email
[email protected], and as always, please feel free to bring any questions or concerns to my attention.



Special Events at the club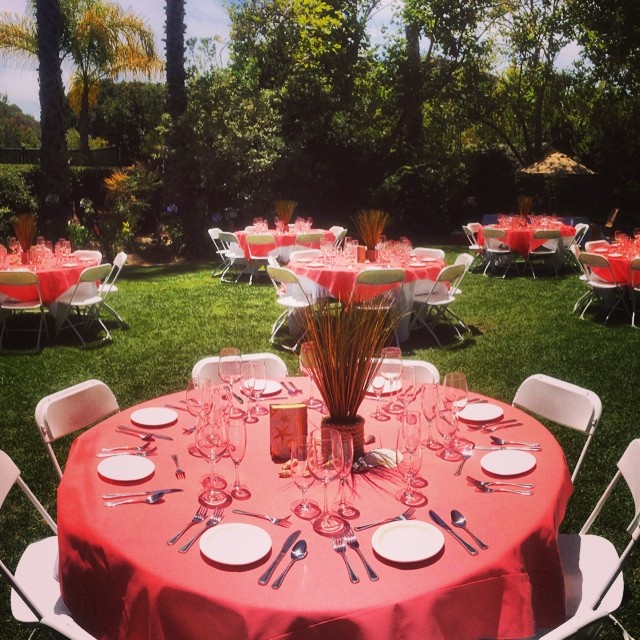 No better way than to start the year off than with a PARTY! The Avila Bay Athletic Club & Spa is the perfect venue for any special occasion! Our mission at the Avila Bay Club & Spa is to ensure your happiness and satisfaction with the planning and implementation of your event. We tailor each and every event to result in a day (or evening) that is enjoyable and stress-free, and one that creates a beautiful lasting memory for yourself, your family, and your friends. You will find our staff to be personable and experienced. Attention to detail and superb service are our specialties. Our skilled and accomplished Oasis Grille team is always eager to please, offering the convenience of on-site catering and a wide variety of delicious menu/banquet choices. The Avila Bay Club & Spa is the ideal site for a memorable celebration!
Questions? Please contact Travis Hawley at 805-595-7600 ext 113 or [email protected]



Avila Bay Athletic Club & Spa Kid's Summer Blast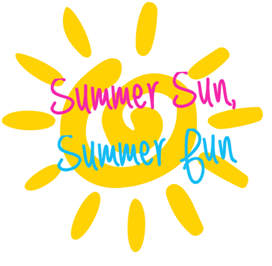 Looking for a fun and safe place for your kids to hang out this summer? Register for ABAC's Kid's Summer Blast! Last summer was the best we've ever had, with a great turnout of enthusiastic and fun-loving kids. ABAC Kids' Summer Blast is an activity based week that will keep your child moving and excited! Each week includes tennis instruction, swim instruction and games, specific art projects, instructional hands on gardening and cooking, educational nature walks, soccer, kids' fitness, Kempo, obstacle courses, and a weekly walk to the Avila Barn. One week sessions run from June 12th until August 4th. The program takes place Monday through Friday from 9 am to 3 pm.
Visit our website or front desk to receive a registration packet! Questions?
Contact Travis Hawley at 805-595-7600 ex. 113