TAKE HER TO BRUNCH AT THE CLUB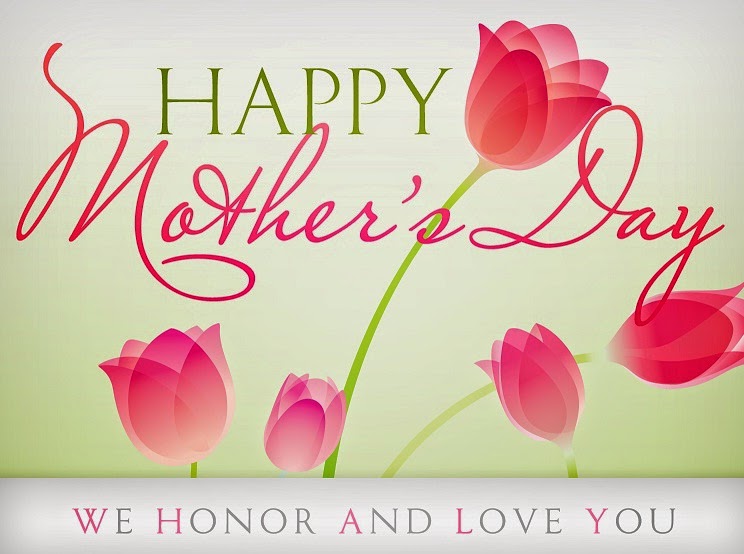 Sunday, May 8
10am – 1pm

Mom should not be cooking, doing dishes, or catering to anyone on this day. And we're pretty sure she doesn't want to go to one of those overcrowded, overpriced brunches, either. So let the Oasis Grille do the cooking. Let our staff clean up. Let mom relax with her family on our cabana, where there will be live music, an extraordinary array of edibles, and mimosas! Making your reservation and prepaying by Wednesday, May 4 will save you $$.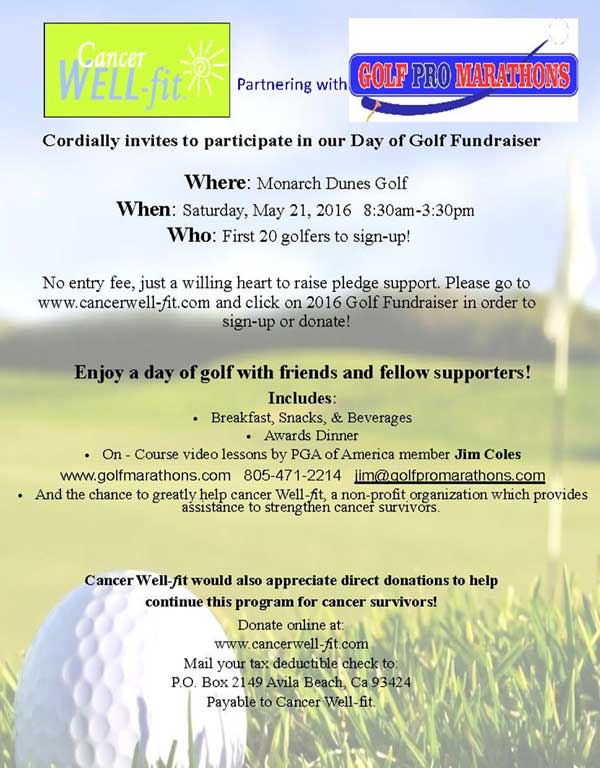 Congratulations to our newest Member of the Month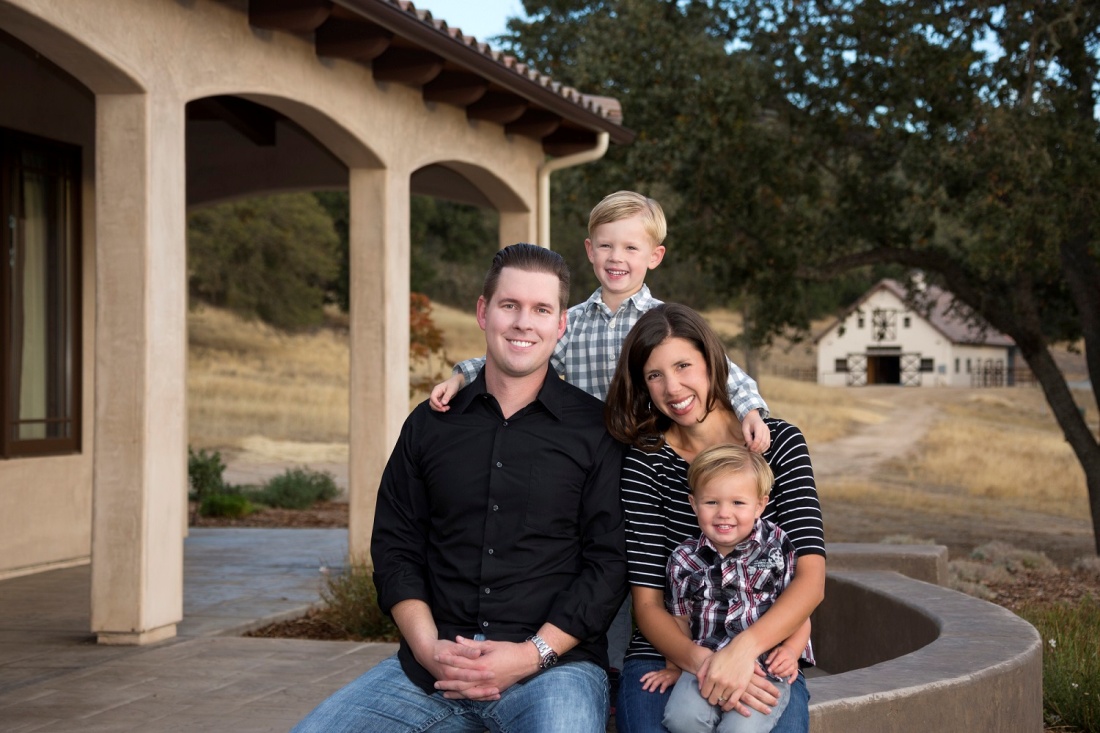 Eric and Carrie Kimmell
Congratulations to our latest Family of the Month: the Kimmell Family of Eric, Carrie, and their two sons Brandon (almost 6) and John Russell (almost 3). Eric is a native to San Luis, while Carrie moved here from Boston to attend Cal Poly, which is where they met and became sweethearts. They will be married 10 years in June. They have been members of the club for about a year. Eric loves to work out and utilizes most of the club. He does Power class three times a week, Cycle class four times a week, and plays tennis four to five times a week. Carrie works out and takes Reformer/Tower Pilates to help her with her riding. Their sons are currently taking tennis and swim lessons. As you can see they are an active family at the club! Carrie loves horses and is very involved in training her horse. Dressage is a highly skilled form of riding performed in exhibition and competition, as well as an "art" sometimes pursued solely for the sake of mastery. Carrie's parents moved to Santa Margarita where Carrie now keeps her horse. Eric and Carrie appreciate having their parents nearby. After college they moved to Los Angeles for several years, but when they decided to start a family they knew they wanted to return to the beautiful Central Coast. They are both active real estate brokers. Their business, Atlas Real Estate, is located in downtown SLO on Marsh Street. They would love to help you with your real estate and investment goals. They love the friendliness of the employees and the members, and consider ABAC a home away from home. Eric would love to give a special shout out to Leah, Marni, Sarema, Cindy, Jan, Mark, Michal, Miguel and a very special one to Amy. They have all been so helpful in his fitness quest. ABAC would also love to give a shout out to the Kimmell family. They are happy, kind, thoughtful and always have smiles on their faces. Thank you for being such great members.
Congratulations to our new Employee of the Month
Melbra King

Congratulations to Melbra King as our latest Employee of the Month. Melbra, her husband Nick, and their daughter Ariana were given a membership to ABAC as a gift the last of 2008. Melbra loves taking all the group classes, Nick comes in sporadically, and Ariana spends a lot of time on the tennis courts. Originally Melbra was a New Jersey girl, but after Nick finished med school he had an opportunity to train in LA, and then was offered a position in Arroyo Grande. He is an Orthopedic Surgeon. After being in CA for one winter he told Melbra he was never shoveling snow again. They have been living temporarily here for the past 16 years!Melbra b is a Groove instructor at ABAC, in addition to subbing many different types of classes and loves the friendly of the staff and members. She also teaches at other clubs. In her spare time she loves to grow green things that don't die, like succulents and such. Melbra is very appreciative she is able to stay home and be very involved in her daughter's life. She likes being the taxi driver for her daughter, and she schedules everything around that. Melbra walks her neighbor's labradoodle, Taffy. I see her and Ariana walking Taffy so often that I thought it was their dog. I think it is a daily activity for all of them. Melbra would like to give a very special thank you to Kaley, our previous aquatics manager. Melbra had never learned to swim and had a fear of the water. While Kaley was teaching synchronized swimming she told Melbra she could help her learn and keep an eye on her. Before you knew it Melbra was swimming laps with the correct breath patterns and all.We would like to thank Melbra for her sweet presence and smiles. She is a true asset to the club! Come try her class on Friday's at 9:15 am, she would love to see you in class.
Membership NEWS – April
Spring has sprung and summer is just around the corner. This means some of your friends will be looking for a club to swim, play tennis, workout, take classes and get in shape for the warm weather season. Your friends will be looking to you (because YOU look so good) for suggestions of places to workout. Bring them in for a tour and have them meet with one of our helpful membership staff. We will give them a free pass to try the club.
When they join in April, YOU will receive $50 on your account!

For more information, contact Amy or Travis, 805-595-7600 Ext: 105



Notes from the Front Desk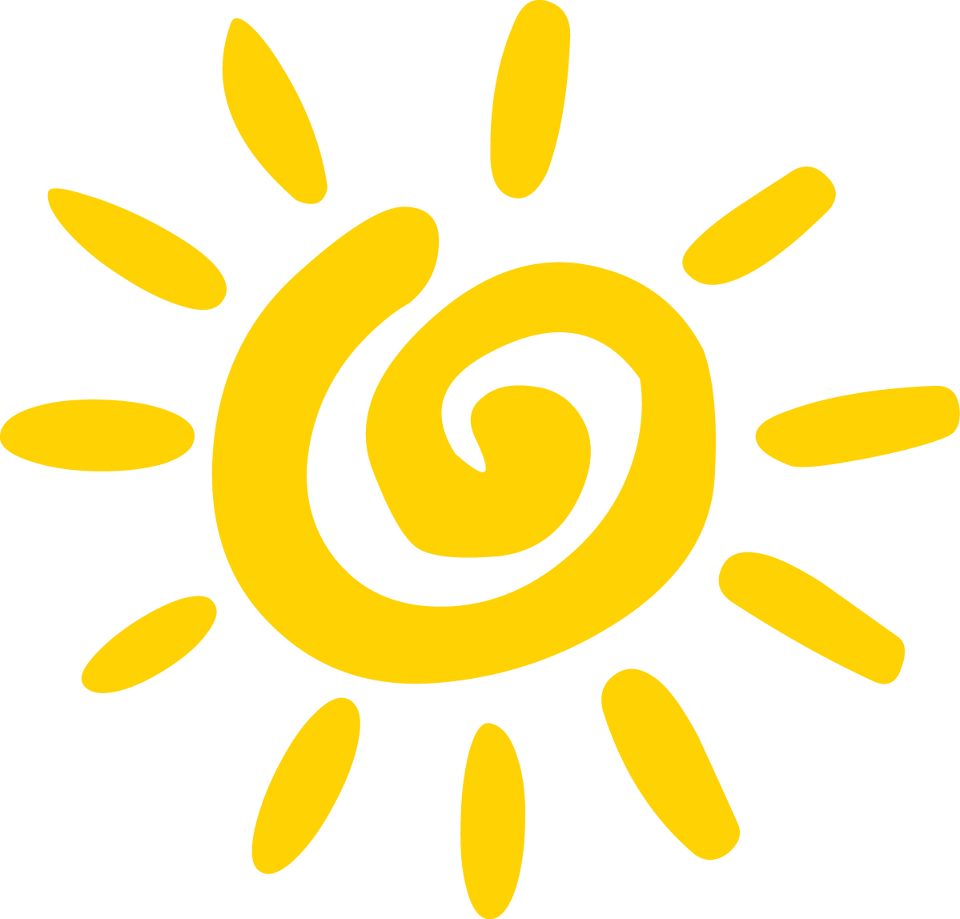 Summer is almost here! Yay!

Please remember to always wear a shirt and shoes when inside the main building.

Also note that if you plan to bring any guests they must have a current wavier on file and you must be at the club with your guest for them to use the facilities.

Please stop each time you come to the club and check-in every member of your party. It is very important that you do this each and every time you come to the club.

Please be considerate of the tennis players by trying not to disturb them. This is especially important if you have to walk down the path right next to the courts. Always keep voices low if you must talk while in that area. And please keep children from running along the walk way, as that can be distracting too.

Thank you for your help with these requests!
ABAC Springtime Weight-loss Challenge
Cleanse – April 29-May 6
Exercise Training May 7- June 18
(From Mothers Day to Fathers Day!) EVERYONE can do this!
It's a simple fact that losing weight and keeping it off, is hard. This is NOT a quick fix, fad diet, or lose weight quick on a pill! This is a CHOICE, a lifestyle change, an "I WILL NOT SETTLE" challenge! If you want to lose weight and keep it off, you have to change your behavior not just until you reach your goal weight, but for the months and years to follow. That's because as soon as you stop your "diet," you're likely to gain back the pounds you worked so hard to shed. To be successful at weight loss, you need to make lifestyle changes, healthy food choices at most every meal, and daily exercise. Getting to your healthy weight and staying there really has to be a way of life for the long haul.
THE GOOD NEWS…WEIGHT LOSS IS VERY MUCH POSSIBLE FOR YOU! As the coordinator of Avila Bay Athletic Club's Springtime Weight-loss Challenge, I invite you to join us over the next 6 weeks. Start with the cleanse and let us HELP you succeed and create a new lifestyle. This challenge will get you the results but it takes you saying "YES". We will have fun doing it!
The Springtime Weight-loss Challenge begins Monday April 25th with a discussion explaining our 8 day cleanse as well as the exercise program. Please see below for full details or email [email protected]
COST: Cleanse Only $99, Training Only $599, Both $659
Cleanse April 29th – May 6 (8 days) Includes:
Group Meeting April 25 / 5:30pm
Recipes, menu, and food available with our Grille
Coaching call and support
Exercise program May 7-June 18 (6 weeks) Includes:
Group Meeting April 25 / Follows the cleanse meeting. Approx 6:15pm
5 solo workouts designed by a certified personal trainer (1 per week).
Body Fat measurements before and after
10 scheduled Weight-loss workouts designed for you on the Incline Trainer and Tour de France bike.


Tennis Department
Spring Fling April 16 & 17:
Avila Bay Spring Fling - Doubles and Mixed Doubles Championships.
*All participants under 18 MUST have a guest waiver signed by their parents prior to playing.


Women's and men's events: A,A-,B,B-,C. Mixed Doubles A, B, B-, C. Prizes to winners of each event. Shake off the winter blues! Celebrate the spring and spring into action!


Avila Bay Classic/Vince Dente Memorial Tennis Tournament May 27-30:
26th Annual Avila Bay Classic/Vince Dente Memorial
 $5,000 Prize Money, Open, NTRP, Senior & Junior Divisions.

*All participants under 18 MUST have a guest waiver signed by their parents prior to playing.


Annual tournament raises money for San Luis County children's tennis fund, in memory of Vince Dente who was a strong advocate for helping all children be able to play tennis. Prize money in open levels, sanctioned and non-sanctioned events, all levels of play including age groups, A, B, C, & senior & junior categories. Singles, Doubles, & Mixed Doubles. Player bags for all participants. Prizes to finalists.


The Vince Dente, Join the fun!
Save a spot on your calendar, the Vince Dente Memorial (May 27-30) Tennis Championships is almost here! Hundreds of local tennis fans, our ABAC members among them, witnessed some amazing tennis in 2015. The Men's Singles Final, claimed by former Cal Poly All-American Andre Dome, featured two ATP Tour world class professionals. The Ladies Open Championships, won by Katrina Zheltova, was equally competitive!

With 300 entrants from throughout the state, every division from Open to C is fun, challenging, and exciting. Aces are served, rallies are long, and friendships are forged. We encourage you to join in the excitement, not just as a spectator, but as a 2016 Dente competitor.

As an ABAC tennis member we hope you will play the event, join us at our players' BBQ & social on Saturday night, and support our amazingly talented Open Players. Please set aside your Memorial Day Weekend for this great event and invite your friends.
We Want You, in the 2016 Vince Dente Championships!


Tennis ticket for April


Drop in clinic with Mark Scribner. Every Friday 9:00am -10:00am. All levels welcome. Come for the clinic, stay after and play.





Avila Bay Spring Open Doubles Tournament April 16-17. It's an all doubles weekend. Come and join the fun. This is a great warm up for the Vince Dente Memorial on May 27-30.





Monthly instructional clinic with Korey. Sunday April 24th 10:00-11:00am.



From Tiny tots to Advanced Juniors there are clinics for every level…….



Tiny Tots Clinics every Thursday from 2:30-3:00pm.
Classes taught by Leah Winnery.


Beginning Junior Clinics every Thursday from 3:30-4:30pm.
Classes taught by Jenny Phelps and Leah Winnery.



Junior Clinics every Thursday from 4:30-5:30pm.
Classes taught by Jenny Phelps and Leah Winery.

Advanced Junior Clinics every Monday and Wednesday from 4:00-5:30pm.
Free weekly doubles clinic with Mark. Covers all parts of the game. Suggested for 3.0 and up. Wednesdays 5:30-6:30.


Aquatics Department
The ABAC swim team will go back to its original practice days of M, W, F starting April 1. We realize that it is in the best interest of most members to have an additional day without these several lanes being used in the afternoon.

Please know that members should share their lap lane whenever anyone is waiting. Some folks have asked what the best way to share a lane is, and we are working on a sign to leave on the pool deck so all will know how to swim while sharing a lane.

With summer approaching quickly, we would like to refresh our members on the pool rules. Following the pool rules allows for safety and fun for everyone.

Pool Rules Include:
Children under age 14 must be directly supervised by their parents or guardian, even when a lifeguard is on duty.
Rules and requests made by staff must be complied with at all times.
Children who wear diapers must wear swim diapers.
No one under the age of 16 is allowed in the adult spa.
For safety, the following are prohibited
Running, shoving, dunking, or hitting
Screaming or excessive noise
Diving in less than 8 feet of water
Glass containers
No food allowed in pool or spa
Flips, back dives, or spinning entries from the side of the pool
Throwing balls, with exception of sponge balls
No flotation devices larger than 24" by 24"
No water guns
Allowed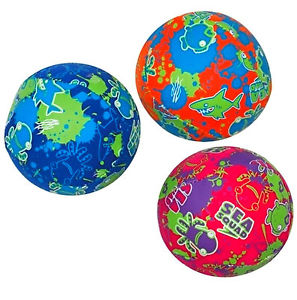 Kids' Club
As we dive head first into April, the excitement of spring fills the air. We have so many exciting things to look forward to.
Story Time Get Together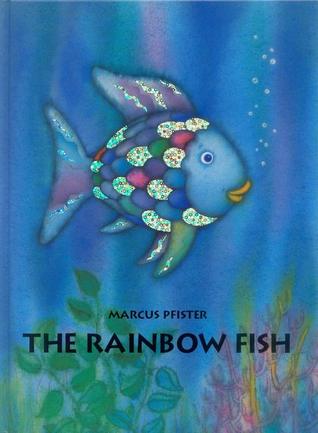 April 9 in Kids' Club starting at 10am.
Join us while we read The Rainbow Fish; make our own fish to go with it, and even a sweet treat for doing an awesome job!

Also, don't forget…
Parent Night Out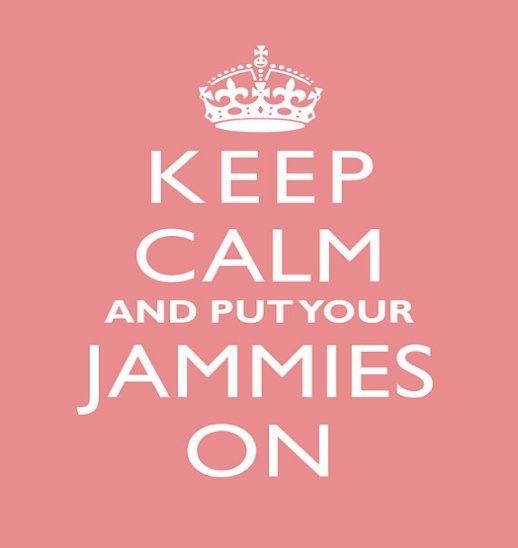 April 9th

A new month means that there is another Parents Night Out to look forward to. This
month we are having a pajama party!!! Drop off your kiddos with us on Saturday, April 9 From 5:30 to 8:30pm. We will provide the food and entertainment for them - which is so much fun in pajamas! Take advantage of the opportunity to leave them at the club while you get some personal time. The kids will have a dance party, eat some dinner, play games, and settle down with some popcorn at the end to watch a movie. It's a win-win situation. Non-members are invited too, so tell your friends about it. Set up a date night, run errands, or just plan to do nothing while the kids are out having a great time with us. Sign up at the front desk, in Kids' Club, or email [email protected] to reserve Your spot today!


It is now time to announce the next Kid of the Month!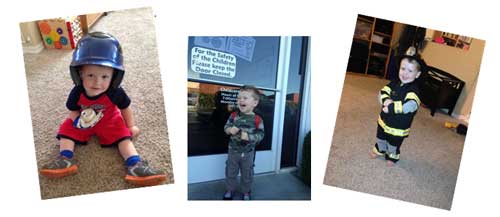 Big congratulations to Eli Wooldridge.
He has been coming into Kids' Club and having a great time while he is
here. All of our friends in Kids' Club love playing with him, as well as all the staff
members. He is a sweetheart that makes Kids' Club a happy place every week.
Congrats buddy!!!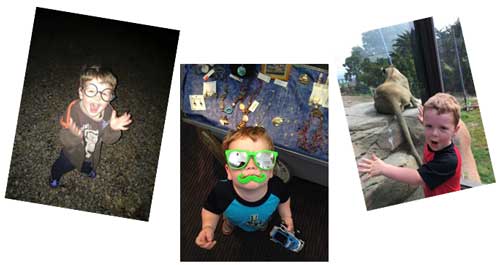 Avila Bay Athletic Club & Spa is hosting a Red Cross Babysitter's Training Course

April 9th & 10th
Saturday's session is 1-4pm &
Sunday's session is 3-6:30pm.
(you must attend both sessions)
The Babysitter's Training course provides youth, ages 11-15, who are planning to babysit with the knowledge and skills necessary to safely and responsibly give care for children and
infants. This training will help participants to develop leadership skills; learn how to
develop a babysitting business, keep themselves and others safe and help children
behave; and learn about basic child care and basic first aid. The course will be taught
by Lydia Lawson, lead CPR/First Aid/Lifeguard Trainer for Avila employees and will be
assisted by Bre Boswell, Manager of Kids' Club. Please sign up at the front desk ASAP
as there is a limit on participants. The course costs $50 for both days.
If you have any questions, feel free to call or email [email protected]
Special Events at the club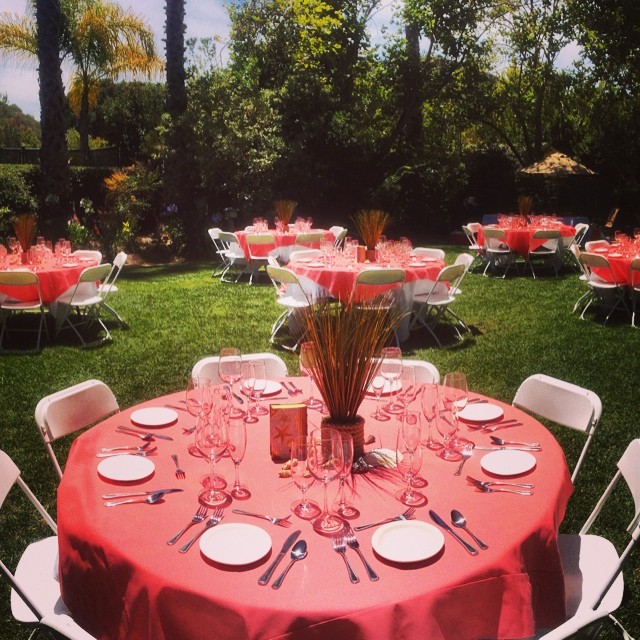 Summer is near and that means it's PARTY TIME! The Avila Bay Athletic Club & Spa is the perfect venue for any special occasion! Our mission at the Avila Bay Club & Spa is to ensure your happiness and satisfaction with the planning and implementation of your event. We tailor each and every event to result in a day (or evening) that is enjoyable and stress-free, and one that creates a beautiful lasting memory for yourself, your family, and your friends. You will find our staff to be personable and experienced. Attention to detail and superb service are our specialties. Our skilled and accomplished Oasis Grille team is always eager to please, offering the convenience of on-site catering and a wide variety of delicious menu/banquet choices. The Avila Bay Club & Spa is the ideal site for a memorable celebration!
Questions? Please contact Travis Hawley at 805-595-7600 ext 113 or [email protected]


Third Friday Wine Down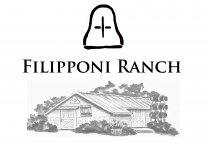 Thank you to everyone who came out last month for Avila Wine & Roasting! It was a wonderful evening and everyone had a great time as usual! This month I'm very excited to welcome Filiponni Ranch Cellars on April 15 from 6-7:30! Wine tasting is $20 per person and each wine will be paired with delicious Hors de' Oeuvres prepared by the wonderful Oasis Grille! Free child care by reservation. Non-members welcome! Sign-ups are located in the lobby.
Questions or reservations? Contact Travis at 805-595-7600 ext 113 or [email protected]


Avila Bay Athletic Club & Spa is a place to unwind, and rejuvenate body, soul, and mind.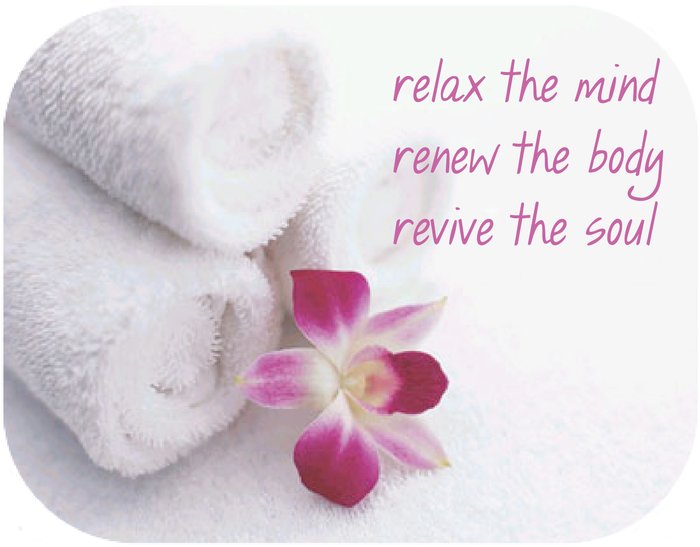 With summer right around the corner, now is the time to book your appointment at our lovely spa. Get those toes done and ready for flip flop season, and don't forget the manicure. Bikini? No problem! Get that body waxed and hairless, to show off that gorgeous smooth skin. Facials are not just a luxury; they are a practice of taking care of your skin, mind, and body. Relax, even doze, while your skin is infused with proper nourishment, until you glow with health. Our salon is also here to help you with all your hair needs. And don't forget our highly trained team of massage professionals that can give you that relaxation you deserve. Gift cards are available for the spa. Nothing says appreciation for Mother's Day like a day of pampering! Call today and book your appointment!