Mom Deserves a Day Off!

TAKE HER TO BRUNCH AT THE CLUB
Sunday, May 10
10 to 1
Mom should not be cooking, doing dishes, or catering to anyone on this day. And we're pretty sure she doesn't want to go to one of those overcrowded, overpriced brunches, either. So let the Oasis Grille do the cooking. Let our staff clean up. Let mom relax with her family on our cabana, where there will be live music, an extraordinary array of edibles, and mimosas! Making your reservation and prepaying by Wednesday, May 6 will save you $$.
595-7600 ext. 100
From Our Cancer Well-Fit Community….
Looking for a unique Mother's Day gift or perhaps a treat for you?
Come shop the Cancer Well-fit Silent Auction May 1 – 8th
All products and services will be on display in the club lobby for your perusal throughout that week.
We are gathering donations now, which include the following and more:
Spa packages (facial, massage, nails, hair)
Golf packages
Hotel and travel stays
Introductory flying lessons
Event tickets (Vina Robles, Mid-State Fair, 49er Game, San Jose Earthquake Game)
Santa Barbara Polo Match for group of 8
Tennis and Swim lessons
Harley Davidson motorcycle rental
Berry Man basket
Talley Farms Veggie basket & wine
Forever Cellars wine
And of course…. More wine
If you own a business and would be willing to donate your product or service for others to bid on, we would be most grateful. We will create a display for your product or service, with a sign, your logo and description. The Auction will be open to the community and our club membership.
Winners will be announced at the Auction Dinner Party on Friday evening, May 8, at the club.
Cancer Well-fit is a 501c3 non-profit corporation, so all donations are tax deductible. This program is held in-house at our club, and in north county at the Paso Robles Sports Club (our sister club). Its purpose is to increase the physical stamina, strength and socio-emotional status of individuals with cancer in our county. It is a no-charge program for the participants and runs on the kindness and financial support of our community.
Congratulations Michelle Benson!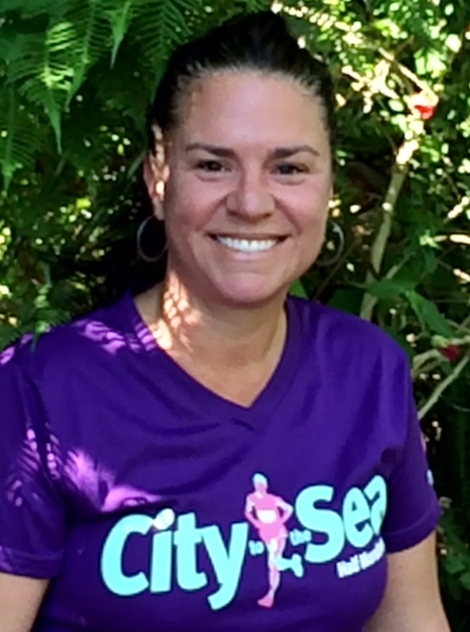 Congratulations to Michelle Benson for being selected as our Member of the Month. Michelle was born and raised in Ithaca, New York. At the age of 22, she decided she needed a change (Ithaca still has snow on the ground during this publication). She packed up and moved to the Central Coast to share an apartment with her ex-boyfriend's mom. She loves the Central Coast; there is no going back for her. She worked in the hospitality business with our own Nancy Terrell and Johnny Punches years ago. In fact, that is what brought her to our club. After her son Jacob was born 6 years ago, she was suffering from post partum baby blues. Nancy's husband gave her a club pass and she was hooked! This was her saving grace. She has been an active member ever since. Her daughter Anna age 11 is on our swim team and the entire family has spent many hours enjoying the pool area. Some of her favorite things to do at the club are Power, Spin, and Running classes. She has been a participant of the Wine Club since it started and enjoys it every month. She enjoys being a stay at home mom, also enjoys helping out at her sister-in-law's coffee shop at the port, and does the accounting for her husband's law firm. Last year she and a friend decided it would be a goal to run the ½ marathon in the " City to the Sea" race. She hadn't run in 20 years so she started off by running one block at a time then walking the next block, and grew from there. She is now training for the SLO ½ marathon in April. We are happy to have you as a member and enjoying seeing your smiling face often at the club. Congratulations on your accomplishments!
February Employee of the Month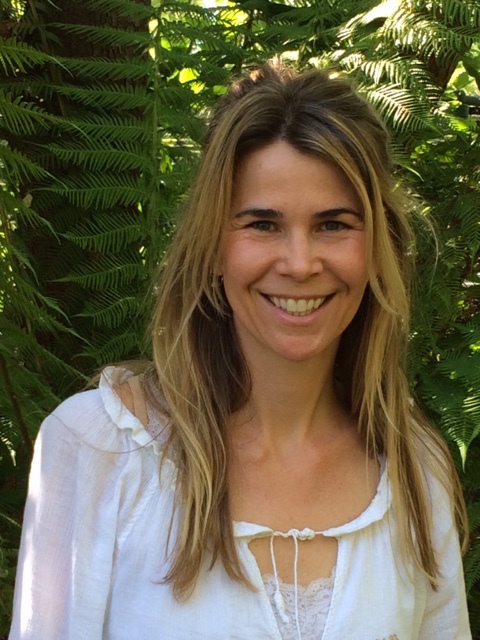 Congratulations Gwynne Soheili!
Kudos to Gwynne Soheili as our newest employee of the month! Gwynne is married and has a beautiful six year old daughter, Laila. Gwynne is originally from upstate New York but she and her husband decided they wanted to try life in another state. After giving Texas a shot they came to settle right here on the Central Coast. They really hadn't heard much about the Central Coast but once arriving here they loved it. The weather, the people, the scenery, just everything! She loves hiking, walking, reading, and shuttling Laila around to classes. She worked as a nurse practitioner for 10 years at a Holistic Medical Center in Boston. She had gone through yoga certification earlier, but while working at the holistic center she realized she wanted to focus on the health element of yoga. She was able to help many patients suffering with Fibromyalgia. Since then she has grown in her practice. She said "It is a joy teaching yoga at ABAC. I love my students and feel like we are on a journey together. I learn from them as they learn from me." Gwynne, thank you for the joy you spread here at ABAC
From The Fitness Department…
We hope to Shower you this month with a few new ways to exercise, meet new people, clear your mind, and re-energize!
If you haven't noticed the changes in our Group Fitness Schedule I would like to point out a few new opportunities. We strive to continually adjust the schedule so that you can try new formats and keep your body guessing!
Instructor Hana Novak is now teaching
Power Yoga
on Thursday evenings at 5:45. We want to offer more classes for those that work during the day and thought what a great way to decompress, build strength and stretch all in one class! (60 minutes)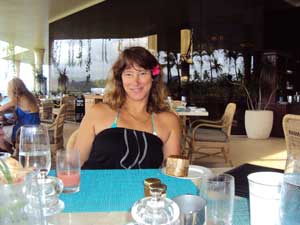 Hana Novak, Power Yoga Instructor
Instructor Melbra King is now the leader of Group Groove every Friday at 9:15! Melbra has been on the team for over a year and now has her own class. She teaches all of the latest Groove songs. If you want to workout without feeling like a workout then this class is for you! All you have to do is Move to Groove!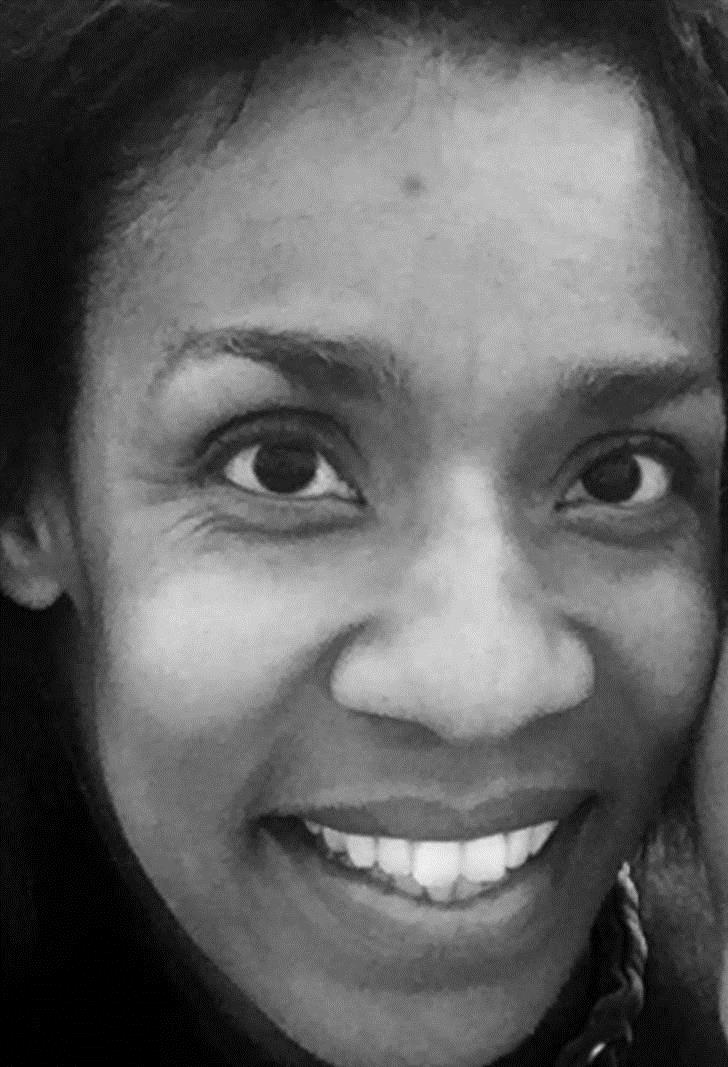 Melbra King, Group Groove Instructor
I have been teaching a class called
Cycle/Sculpt
in the Pavilion for over a year and I'm still in awe of how fortunate we are to workout with a view of the pool and have a cool breeze passing over us as we do core exercises on the mats! I try to keep the body guessing with different equipment. Changing the length of time in exercises as well as equipment. Be on the lookout for a pair of drumsticks to be added to some
Cycle/Sculpt
classes. Check out what fun you can have while riding a stationary bike paired with drumming! Every
Monday and Thursday at 5:30pm
(50 minutes).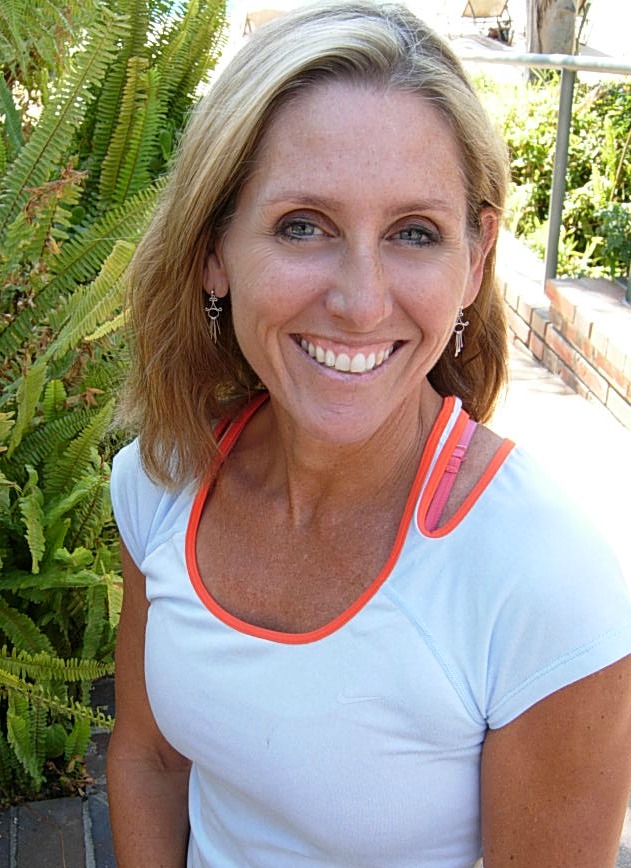 Jan Berdar, Cycle/Sculpt Instructor
Certified Trainer – Shannon Merritt has added a
Small Group Training Session for Seniors!
Shannon currently teaches
Balanced Stretch
and strives to give personalized attention during her class but it is difficult sometimes in a large group setting. A request to offer a small group training specifically for our older members who have been injured, who may have difficulty with balance, core strength, and those that simply want more personalized attention to their needs is where the idea was born. This training will be held every Wednesday at 11:30. There is a fee of $12 or $9.5 with the purchase of a 10 session punch card. Classes will have a minimum of three, and maximum of eight members. It will be held in the group fitness room.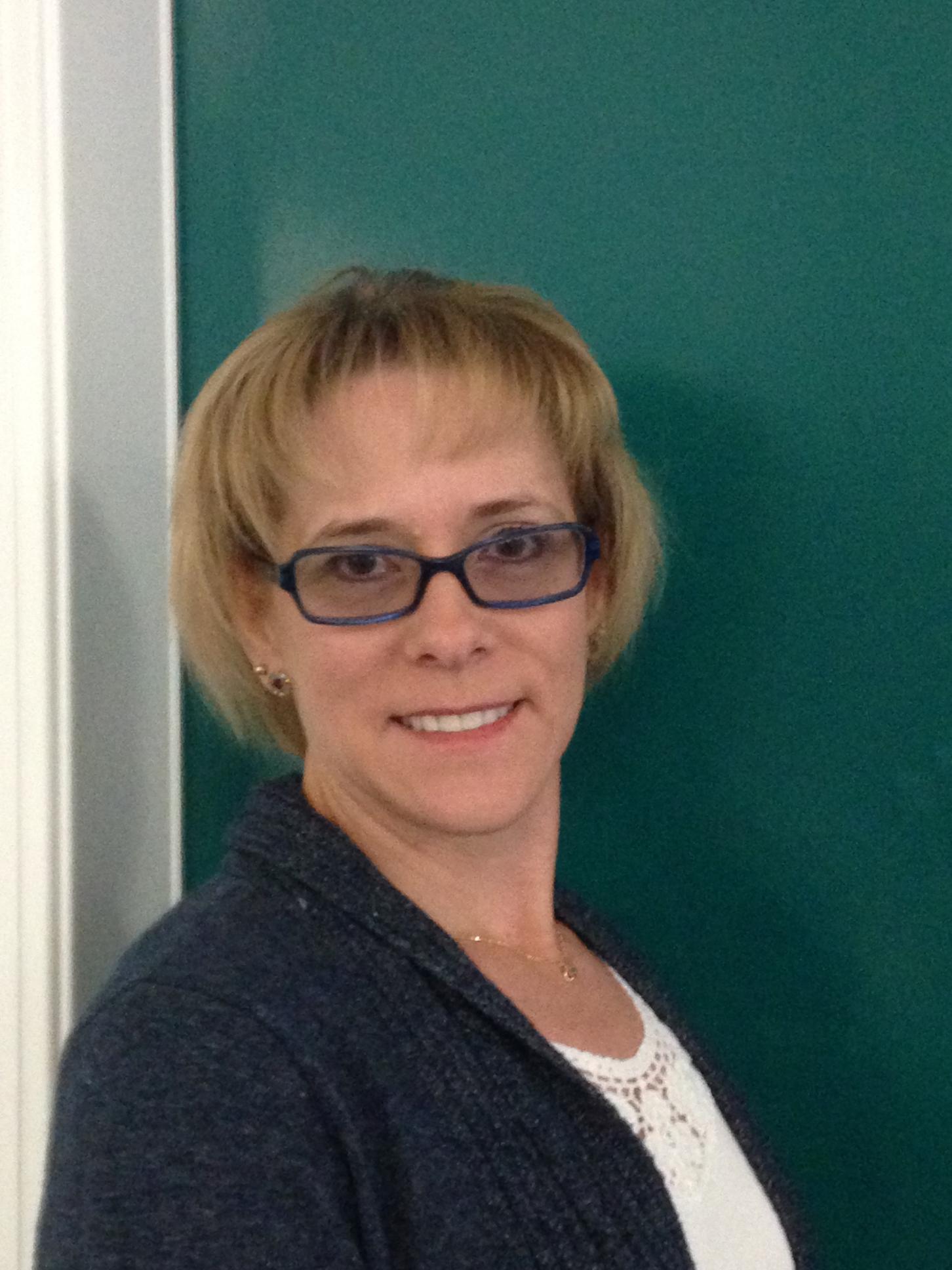 Shannon Merritt, Small Group Training For Seniors Instructor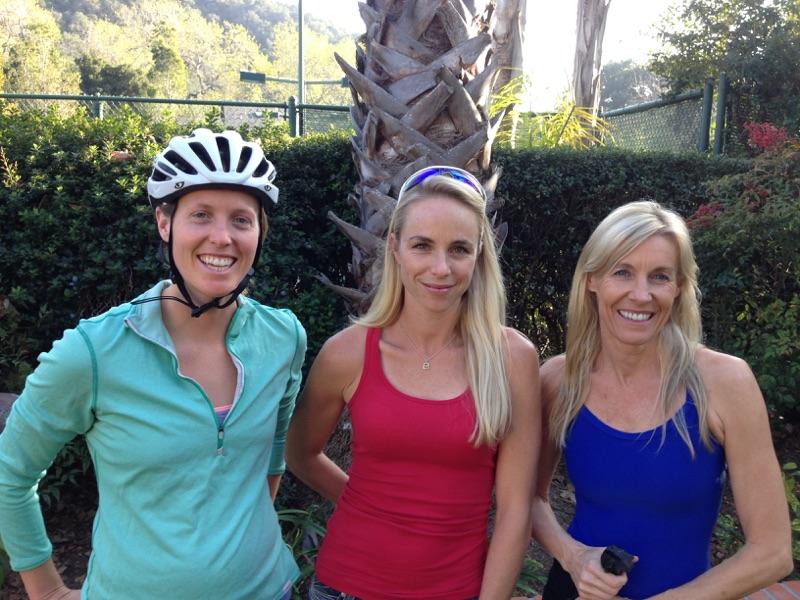 The Fitness and Aquatics departments have teamed up to bring you a new Triathlon Clinic. It is an 8-week clinic starting in May and ending with the SLO Triathlon on July 26th. It will run on Tuesdays and Thursdays at 5:30-6:15pm. We will be having a launch day coinciding with the open registration to the SLO Triathlon on April 25th. Here is your opportunity to train and participate in a local triathlon. Sign up in the lobby.
From our Aquatics Department….
LET'S GIVE A WARM WELCOME TO OUR NEW AQUATICS DIRECTOR!
Michal joined our family last summer as our head lifeguard. She loves ABAC and already had plans to be here this summer, and has welcomed the opportunity to transition as the Aquatics Director. She was first certified as a lifeguard at age 15 and has worked as a lifeguard for the past 21 years at many different places; including being the aquatics manager for the Kennedy Clubs. She lives in San Miguel where she was raised. Michal was the oldest of five children and belongs to a very close-knit family. In fact, her parents and grandparents live right next door. She has four nieces and loves being an aunt. Michal works for Lucia Mar School District as a sign language interpreter. She enjoys the contrast between school sessions and aquatics programming. In her spare time, she is training for a 1/2 marathon and enjoys photography. Michal has a goal of taking pictures of every lighthouse on the West Coast. She thinks they are beautiful and loves what they symbolize. We feel so fortunate to have Michal on our team and look forward to having her here for years to come!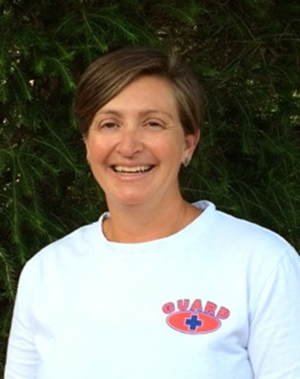 "I'm excited to be Avila Bay Club's new Aquatics Director. I hope to see you at the pool." – Michal
I'm excited to announce that swim programs will soon be able to be booked and purchased online at our website www.abac.caclubs.com under member log in.
Also, coming soon are Seasonal Session Lessons. These are M-TH weeklong sessions with two children to one instructor at a great price. See our website for more information.
Aquatics is seeking interest for participants in a Parent and Me class. If you are interested please sign up in the lobby.
From the Tennis Tower….
April 18th- Wilson Demo Day 11:00am-1:00pm &
Wilson Burn Challenge 1:00pm-2:00pm (If questions, call or visit the Tennis Tower)
April 10th- Mixed Doubles from 5:30pm-7:00pm (Sign up in the Tennis Tower)
After this date, we will have Mixed Doubles every other Friday.
Believe it or not, we completed our Club Championships on Sunday March 1st amidst on and off rain showers! Thanks to all of our participants who were patient throughout some of the rain delays. It was a fun-filled weekend of fabulous tennis matches and camaraderie with every participant being given a player's towel and a players' luncheon on Saturday. Winners of main draw were given an Avila Bay Hat as a memento of their court dominance at the Club. Remember that this was our Club Championship that was postponed from November of 2014, so the winners of our 2014 Club Championships are as follows:
Men's A Singles Korey Kolb def Zach Hilty 6-3, 6-2
Men's A- Singles Brian Coddington def Bill Wesnousky 6-1, 6-0
Men's A- Consolation Brad Schafer def Bill Petrick 1-6, 6-3, 10-7
Men's B Singles George Godde def Pete Canessa 7-5, 6-1
Men's B Singles Consolation Chip Stickerod def Michael Ginn 6-4, 6-4
Women's A Singles Olivia Madison def Sue Haas 6-0, 6-1
Women's A Singles Consolation Amy Kueffler def Helen Sipsas 6-1, 6-0
Men's A Doubles Korey Kolb/Rob Rippner def Davis Best/Bryan Crawford 6-2, 6-1
Men's A- Doubles Gary Jensen/Ed Valcarel def Mark Hickenbottom/Gene Silveira 7-5, 6-1
Men's B Doubles Mike Ginn/Joe Caradonna 2-0 Round Robin
Women's A Doubles Cathy Henderson/Patty Lopez 2-0 Round Robin
Women's A- Doubles Kip Dettmer/Sue Haas def Amy Kueffler/Lauren Kueffler 2-6, 7-6, 7-5
Women's A- Doubles Consolation Janet Windman/Christina Rostermundt def Helen Sipsas/Judy Taylor 6-2, 6-3
Mixed A Doubles Finalists Mark Hickenbottom/Jenny Phelps def Cathy Henderson/Taylor Pruitt 6-4, 6-2
Mixed B Doubles Winners Lauren Kueffler/Colin Jones 2-0 Round Rob
Thanks again to everyone who made this Club Championship a SUCCESS!!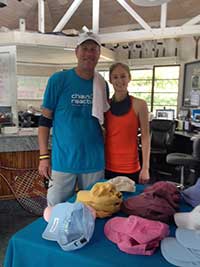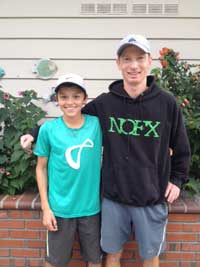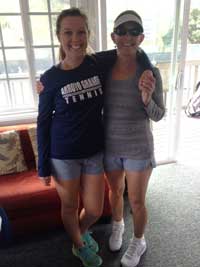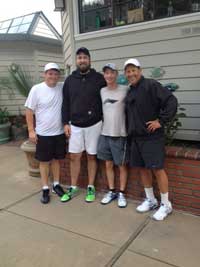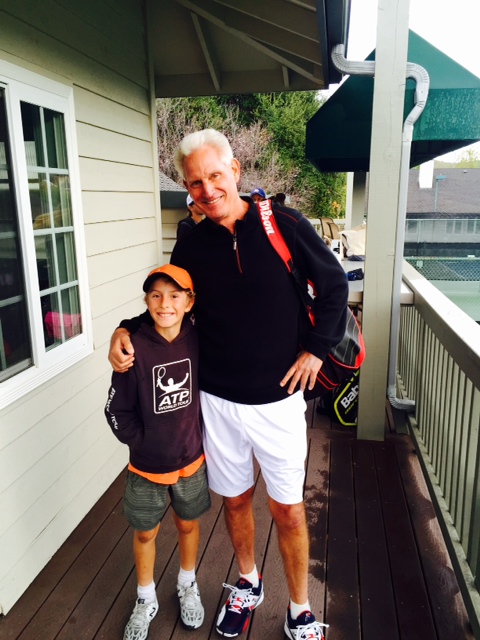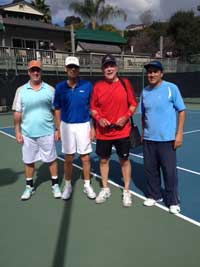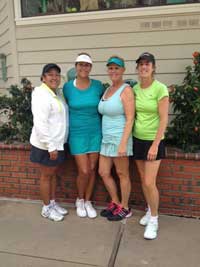 SPRING FLING DOUBLES TOURNAMENT A HIT!!
What a FABULOUS WEEKEND for the 2015 Avila Spring Fling Doubles Tournament held on Saturday, March 28th! Beautiful weather was a treat for the thirty competitors who signed up for this one day tournament of round robin play. Match play began at 9am and ended by 1pm with 6 Women's Teams, 6 Mixed Doubles Teams, and 3 Men's Doubles Teams.
Tennis Warehouse sponsored the event by awarding $25 Gift Cards to the Winners of each event. The Champions of the Day are as follows:
Women Champs: Melanie Cleveland/Deb Cherry 29 pts
Other teams: Janet Windman/Yvonne Meeks 19 pts; Leslie Kaplan/Sue Barker 18 pts; Patty Flores/Deb Keck 18 pts; Sophia Moreno/Fiona Huffaker 12 pts; and Helen Sipsas/Judy Taylor 9 pts.
Mixed Champs: Franky Curiel/Janet Holland 31 pts
Other teams: Kathryn Rogers/Colin Jones 27 pts; Corey Bertelsen/Linda Bertelsen 19 pts; Chip Stickerod/Bonnie Lynam 18 pts; Ron Geikow/Cecilia Hite 8 pts; and Chris Brochtrup/Clara Vanherweg 2 pts.
Men's Champs: Jim Maloney/Frank Collie/Josh Ormonde
(Jim & Frank won first round, Josh filled in for Frank 2nd round)
Other teams: Roger Ormonde/Josh Ormonde; John Brooks/Don Alderman.
Tennis Warehouse also provided 6 tennis backpacks as potential raffle prizes for all of our competitors, the winners of the backpacks were:
Frank Collie, Helen Sipsas, Sophia Moreno, Fiona Huffaker, Jim Maloney, & Deb Keck.
THANK YOU TENNIS WAREHOUSE for sponsoring another Avila Bay Athletic Club & Spa Tennis Event and THANK YOU MEMBERS & FRIENDS who participated in this fun and entertaining one day event!!!


DON'T FORGET . . . mark your calendars for the AVILA BAY CLASSIC – VINCE DENTE MEMORIAL DAY TENNIS TOURNAMENT coming Memorial Day Weekend May 22-25!!!! More details coming soon!!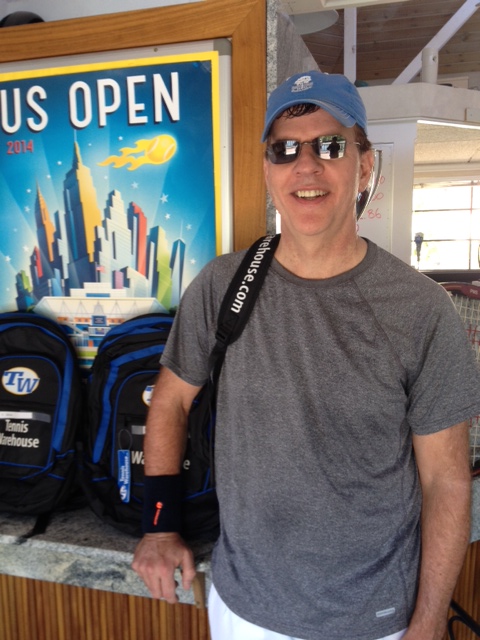 Jim Maloney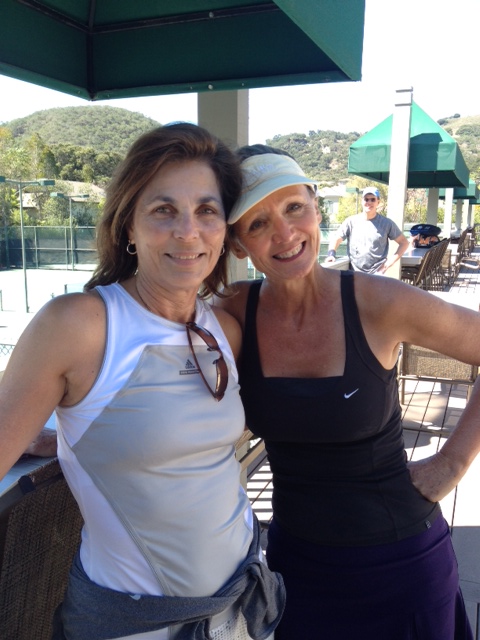 Deb Cherry & Melanie Cleveland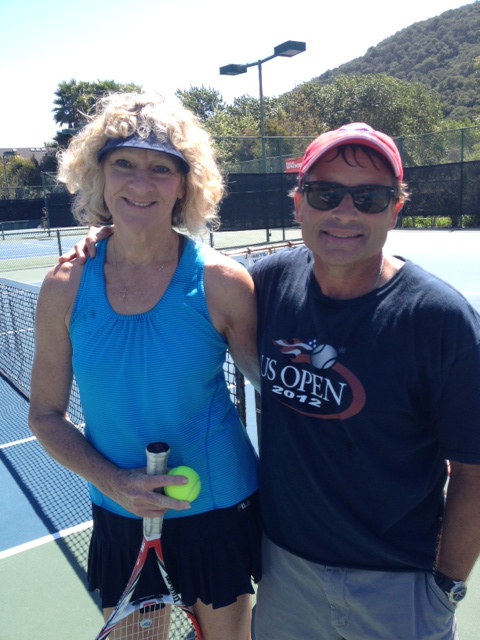 Janet Holland & Franky Curiel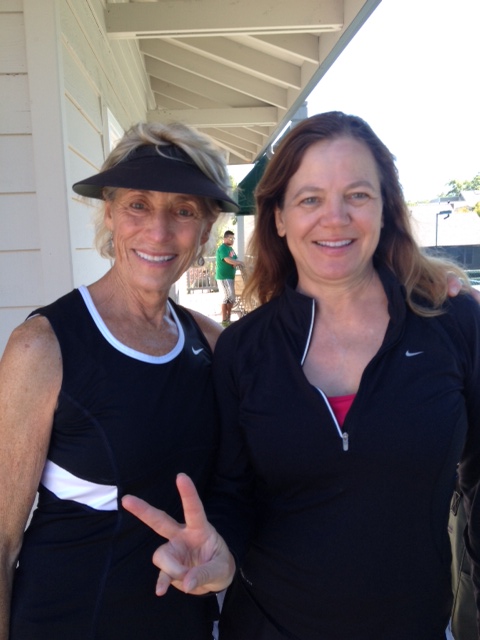 Janet Windman & Yvonne Meeks
From the Spa…
If you've never tried body waxing before.......you may not know that over time repetitive waxing can soften & decrease unwanted hair growth. Enhance your natural beauty....... lift, open up and frame your eyes today with a eyebrow arch & wax!
$20.00-25.00
Lisa Duron- Esthetician ~Xoxo
From our Events Director…..
Third Friday Wine Down: This month we will meet April 17th from 6-7:30! Wine tasting is $15 per person with RSVP and $25 at the door (so PLEASE RSVP) Each wine will be paired with delicious Hors de' Oeuvres prepared by the wonderful Oasis Grille! Free child care by reservation. Non-members welcome! Sign-ups are located in the lobby. 24 hour notice of cancellation required. Questions or reservations? Contact Travis at 805-595-7600 ext 113 or [email protected]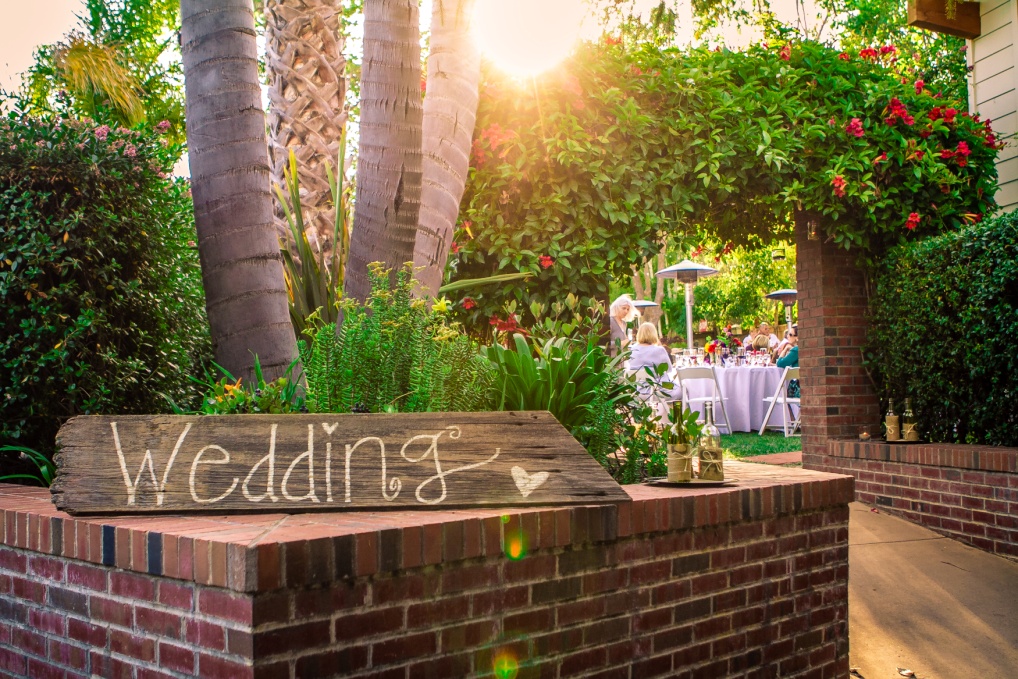 Special Events at the club:
Special Events @ the club- Summer is near and that means it's PARTY TIME! The Avila Bay Athletic Club & Spa is the perfect venue for any special occasion! Our mission at the Avila Bay Club & Spa is to ensure your happiness and satisfaction with the planning and implementation of your event. We tailor each and every event to result in a day (or evening) that is enjoyable and stress-free, and one that creates a beautiful lasting memory for yourself, your family, and your friends. You will find our staff to be personable and experienced. Attention to detail and superb service are our specialties. Our skilled and accomplished Oasis Grille team is always eager to please, offering the convenience of on-site catering and a wide variety of delicious menu/banquet choices. The Avila Bay Club & Spa is the ideal site for a memorable celebration! Questions? Please contact Travis Hawley at 805-595-7600 ext 113
[email protected]
From Kids' Club . . .
As we dive head first into April, the excitement of Spring fills the air. We have many exciting things to look forward to. One of those special events is the annual Easter Egg Hunt we love to put on. It will be held Saturday, April 4th. The festivities will begin at 10am. The Easter Bunny will be walking around handing out carrots while there will be games and other arts & crafts to participate in before the big hunt. Don't miss out - mark your calendars now. The actual hunts are set to start at 11am!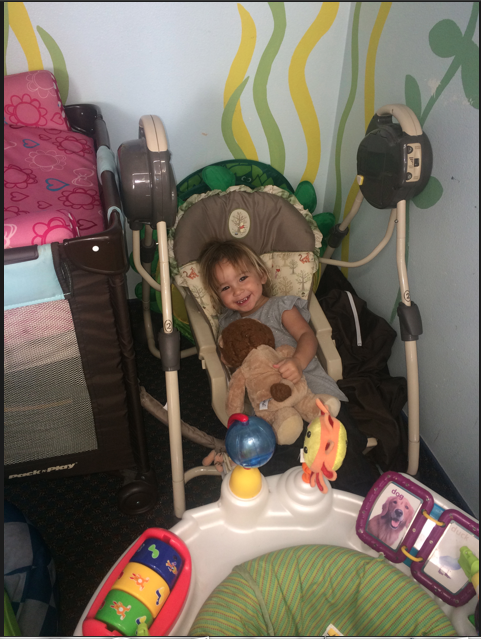 It is now time to announce the next Kid of the Month. Big congratulations to Miss Zara. She has been coming into Kids' Club and having a great time. All of our friends in Kids' Club love playing with her, as well as all the staff members. She is a sweetheart and we are thrilled to see her every week!
Please welcome new staff member Tarryn Macon to Kids' Club! You have probably seen her around, especially in the mornings at the beginning of the week. If you haven't already, please take a minute to introduce yourself and say hello.
She is another great asset our team is excited about having. If you ever have any questions or concerns, please don't hesitate to call or email [email protected].
A new month means that there is another Parents Night Out to look forward to. This month we are having a pajama party!!! Drop off your kiddos with us on Saturday, April 11th from 5:30 to 8:30pm. We will provide the food and entertainment for them - which is so much fun in pajamas! Take advantage of the opportunity to leave them at the club while you get some personal time. The kids will have a dance party, eat some dinner, play games, and settle down with some popcorn at the end to watch a movie. It's a win-win situation. Non-members are invited too, so tell your friends about it. Set up a date night, run errands, or just plan to do nothing while the kids are out having a great time with us. Sign up at the front desk, in Kids' Club, or email
[email protected]
to reserve your spot today!