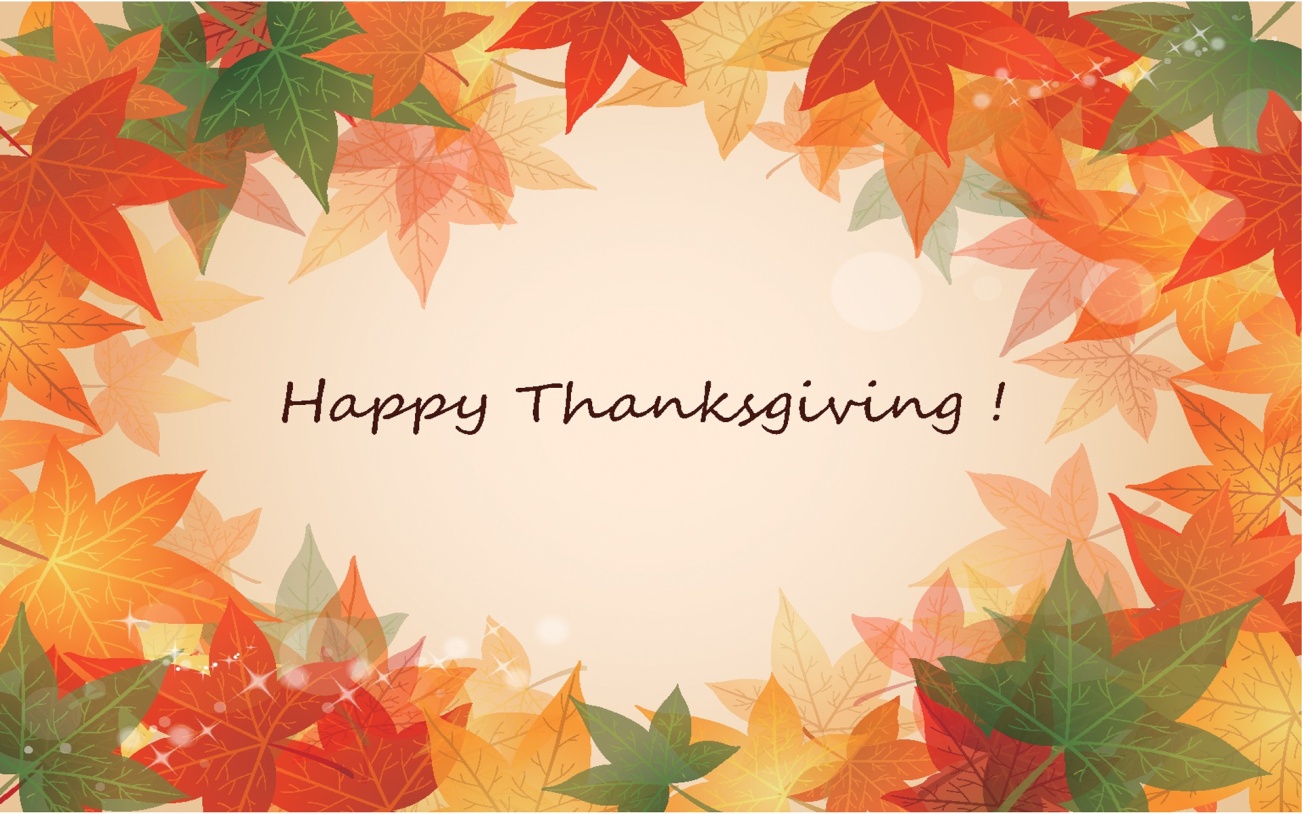 Happy memories, Happy times, Happy moments
These we wish for our members to enjoy
With loved ones
On Thanksgiving Day
We Give Thanks To All Our Members At Avila Bay Athletic Club & Spa!


Upcoming Dates to Note:
Nov 6-8 Club Tennis Championships
Nov 14 Mixed Doubles 2-4 pm
Nov 14 Parents' Night Out
Nov. 15 Free Clinic w/ Korey 10-11
Nov 20 Wine Club
Nov 22 Arts & Crafts Faire/Sale 10-2
Nov. 25 Closing Early at 5 pm
Nov. 26 Club Closed – Happy Thanksgiving!
Dec. 6 Closing Early at 4 pm/Staff Holiday Party
Dec. 10 Member Holiday Social
Dec. 24 Closing Early at 2 pm
Dec. 25 Club Closed – Merry Christmas


Member Potluck Holiday Social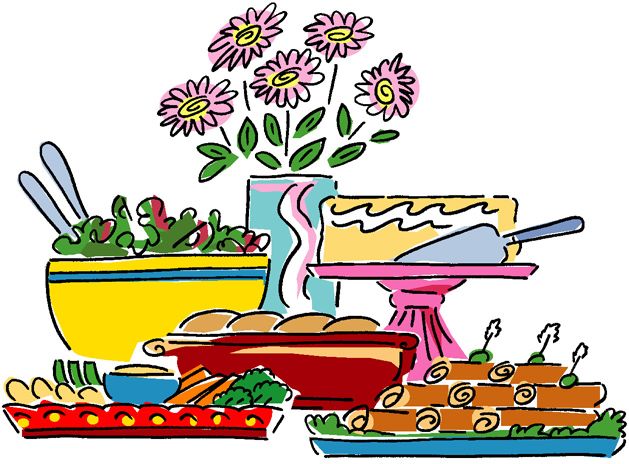 Thursday, December 10
5-7 p.m.
Come enjoy time together and get to know fellow members.
Bring a food item to share, along with any old club photos or information you want to share about the club's history.
The club will provide dessert and a drink ticket for each person.
-Live Music
-The Famous Chocolate Diva Fountain Station
-Complimentary Beverages with One Free Drink Ticket Per Person

See Amy in membership with any questions about the Holiday Social. 


Member of the Month – Judy Mulrooney
Congratulations to Judy Mulrooney as our Member of the Month. Judy and her husband, Bob, moved to the Central Coast from East Bay, SF, 15 years ago. They have been members for 14 years. Years ago they would attend the local Jazz Festival and one day started looking at houses in the area. They decided then, that this is where they wanted to live after retirement. So here they are and they couldn't be happier with their decision. The climate, the people, and the convenience of getting around surpasses anywhere else they have lived, including the Midwest. They have three children scattered across the states; a daughter in Connecticut, a son in Kentucky, and a son in San Francisco. They also have 5 grandchildren. Judy's favorite thing to do at the club is visit and talk! Judy says, "Everyone is so nice, friendly, and helpful here at the club." She attends the stretch and balance classes, and used to participate in the water aerobics classes. She loved helping plan the parties for the water aerobic classes, and misses participating in them. Judy also said, "The people in this area are so amazing and wonderful!" We agree! Judy is an awesome gal with a wonderful smile. So if you happen to see her, stop and say hi because her most favorite thing to do in the world is talk!


Employee of the Month – Nancy Tejada
Congrats to Nancy as our newest Employee of the Month. Nancy has been with us for a year and a half. She is our amazing and loved hair stylist at the club. Her husband's job brought them to the Central Coast 3 & ½ years ago. Nancy owned her own salon for 11 years while living in the Central Valley. In fact, she still goes back for a few days every other week for her loyal customers that can't live without her. (That's how good she is!) Nancy feels continuing education is very important, which is why she attends every hair show and special class she can to stay current with fashion and procedures. She has been married for 14 years and has two children, Addisyn age seven and Linkin age four. Nancy and her family enjoy spending down time at the club although her favorite thing to do is spend time at the beach - preferably with a margarita in her hand. They are also big Oakland A's baseball fans, and make several trips each year up the coast to watch them play. We love having Nancy as part of our team. Just ask any of the employees, as almost all of us get our hair done by Nancy! She does a great job plus we get to catch up with her news while sitting in her chair.


Greetings from the Spa!
Please Help Us Welcome Claudia!
Claudia is our newest addition to the spa staff as our new manicurist! Whether you want gel or traditional fingers or toes Claudia, will provide an awesome experience for you!

Member Special…
Save 20% on your first service with Claudia. Call or stop by the front desk to schedule your appointment today!


From The Tennis Department
PREPARE FOR COOLER WEATHER
Fall has arrived!! As you may have noticed, the air has gotten cooler and winter is close behind. With that being said, take extra time to warm up for matches. Try not to make any sudden movements or jerks when you step out on the court. Also, try not to make any sudden runs for the ball in your first 5 minutes of warm up. Let the ball bounce twice if need be. If you have a few minutes before your match, go to the workout room and warm up on a machine. This should help you remain healthy and injury free through the winter months!
MIXED DOUBLES MIXER
Hello Tennis Enthusiasts! Join us for our MIXED DOUBLES MIXER on Saturday November 14th from 2pm-4pm. We will be offering this Mixed Doubles Social Event every month until our summer season begins in 2016.

Bring a food item to share. Lemonade & iced tea will be provided by the club. Happy Hour prices for drinks!!! Sign up in the Tennis Tower or call! (805)595-7600 ext. 106. For MEMBERS ONLY.


FREE MEMBER CLINIC!!!
Assistant Pro Korey Kolb is offering a Free ALL LEVEL CLINIC from 10:00-11:00 am on Sunday November 15th. There is a maximum of 12 players so make sure you sign up in the Tennis Tower! First Come First Serve for this great service provided by the Club and Korey! For Members Only.


Some of our Awesome Tennis Players


Image 1: Nancy Allison/Leah Minnery/Lori Hollister/Jenny Phelps
Image 2: Mark Scribner/Hal Sweasey/Mike Rowley/Miguel Phelps


Image 1:Deb Cherry/Carol Moore
Image 2: Hans Reithofer/Max Rowley
Image 3: Jan Berdar/Christina Rostermundt


TRX SMALL GROUP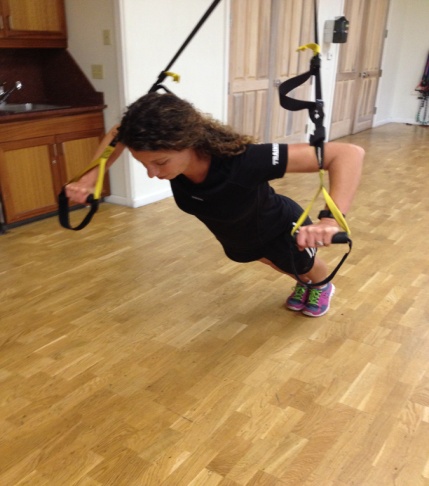 Beginning November 5th!

Every Thursday from 9:15-10:05 Trainer Danielle Lien will lead a small group training using the TRX. (Body weight suspension training device that works ALL MUSCLES!)

Once you try it you may get hooked as it helps to strengthen and lengthen your muscles, improve core strength and much more. Primary and secondary muscles are uncovered. Deep conditioning will take place while being coached correct form. Refer to a small group training schedule for prices and more information. Sign up or just drop in!
Obstacle course FUN training!!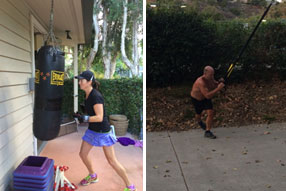 Obstacle races (Tough Mudders, Spartan...) are increasing in popularity. A few wise tips for preparing for these types of events: Run in wet shoes for 6 or 7 miles, add crawling and push-pull movement preparing your body to crawl in small places and to climb over walls. Double workouts: Workout in the morning and then again at night when you really do not want to.
Mental strength training. So that being said......
It is amazing what we can do right here at our very own club and it's nearby beautiful surroundings!
Everyone is welcome. Sign up across from the front desk. Class is every Tuesday 5:30-6:30! $20.00 member $25.00 non-member.3603


Aquatics
Greetings from the Aquatics Department. As the weather cools, the pools are starting to empty for many hours of the day at the club. This is an excellent time of year to address and focus on those who have a fear of the water, mild or severe, or who are intimidated by those swimming laps, specifically, adults.
"Aqua phobia can usually be traced to a single incident in a person's life in which he or she panicked in the water. Tales of personal horror range from being tossed into the deep end of a pool as a child to surviving the sinking of a seagoing vessel as an adult. Moreover, adults who can't swim typically have at least one parent with aqua phobia, and they may have even taken traditional swimming lessons as a child but for whatever reason were never comfortable in water. Now, many of them are embarrassed." Michael Popke explains in his article "Adults Struggle to Overcome Lifelong Fear of Swimming" in the magazine Athletic Business, from April 2009.
The article further explains that many are, "dealing with 30, 40, sometimes 50 years of fear. The majority of adults don't want to swim in a Masters competition or work out with a Masters team. They want to overcome their fear and learn to swim freestyle so they can go out to their club or community pool and do their own thing. Most adults are going to wind up in the water, anyway - especially as they get older. In fact, new research released in February suggests that adults who swim for exercise live longer than those who run or walk." This is due to a cardio workout while maintaining low impact on joints.
And then there is the question of what categorizes a swimmer. "The American Red Cross says a swimmer is somebody who can swim 'X' yards. We say that a swimmer is somebody who can stay afloat in deep and open water until help arrives, whether it's 10 minutes or four days. That distinction in the definition is the difference between surviving and drowning." Often what is involved is getting over the fear of less control of your body in the water and its weightlessness. Swimming is the number one best way to stay fit and healthy as we age. I would personally like to help those who are ready to get in the water and endeavor to get more comfortable, learn to swim a couple of strokes, or set a goal of joining our Adult Masters Program in the future to achieve those goals.
We offer swim lessons all year long and this includes adults taking lessons to become whatever level of swimmer they desire to be. At ABAC we are passionate about life long health and longevity. If you would like assistance in this area please contact Michal Stalnaker at [email protected] or 595-7600 ext 110 for more information. We'll see you at the pool!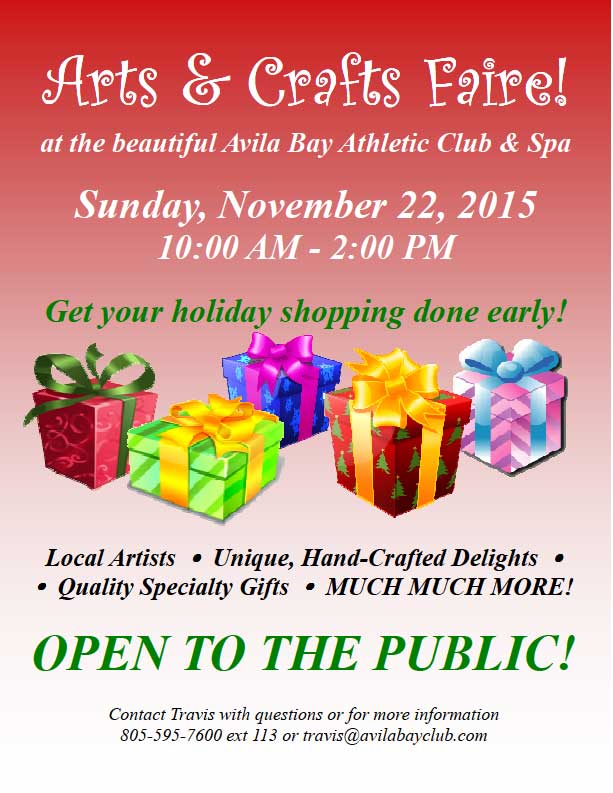 From our Events Director…..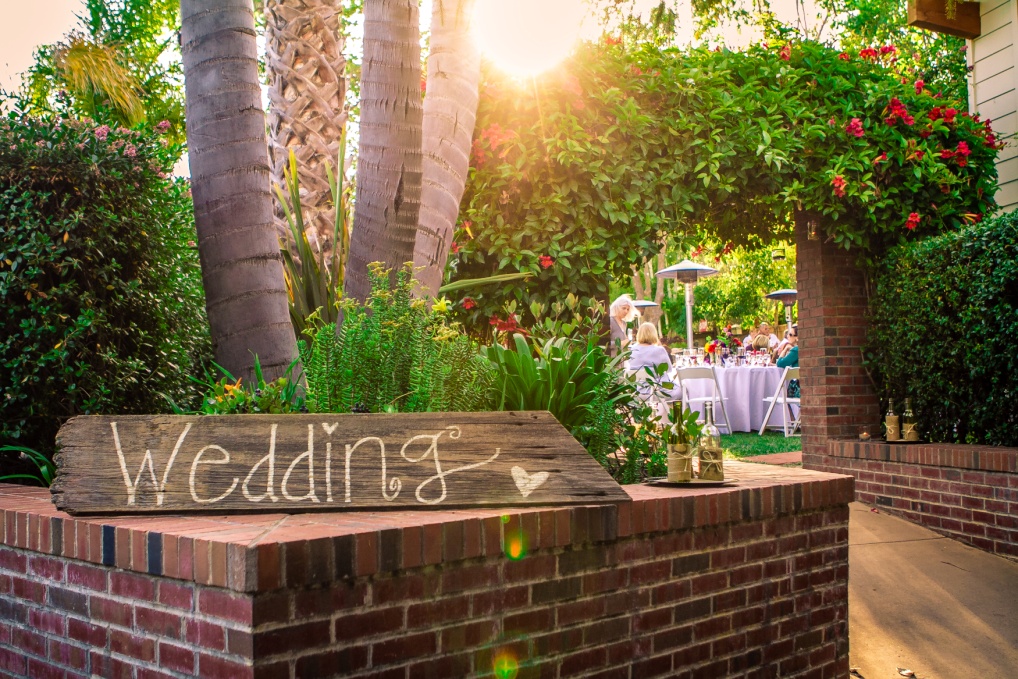 Special Events At The Club
The Avila Bay Athletic Club & Spa is the perfect venue for any special occasion!
Our mission at the Avila Bay Club & Spa is to ensure your happiness and satisfaction with the planning and implementation of your event. We tailor each and every event to result in a day (or evening) that is enjoyable, stress-free, and creates a beautiful lasting memory for yourself, your family, and your friends. You will find our staff to be personable and experienced. Attention to detail and superb service are our specialties. Our skilled and accomplished Oasis Grille team is always eager to please, offering the convenience of on-site catering and a wide variety of delicious menu/banquet choices. The Avila Bay Club & Spa is the ideal site for a memorable celebration! Questions?
Please contact:
Travis Hawley at 805-595-7600 ext 113 or [email protected]


Wine Club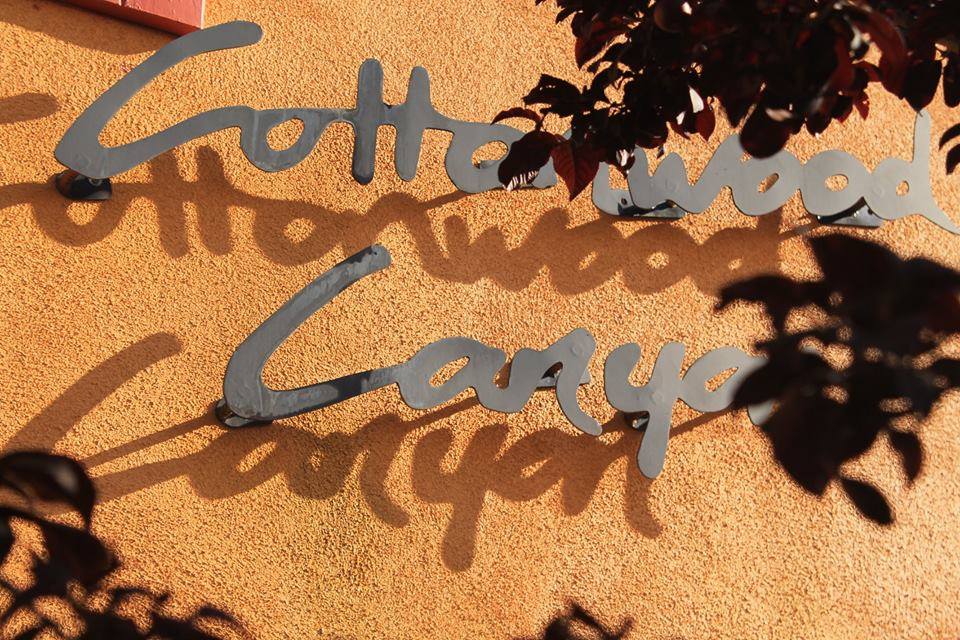 Friday, November 20
6-8 pm
We are excited to get back in the swing of things for Wine Club after our disappointment from October! We are moving forward with Cottonwood Canyon Winery from Santa Maria. Cottonwood Canyon Vineyard & Winery is a premium boutique winery specializing in Chardonnay, Pinot Noir, and Syrah. Founded in 1988 by the Beko family, Cottonwood Canyon joins traditional Burgundian style wine making practices with American ingenuity to produce age-worthy and memorable wines!
They are surrounded by the spectacular beauty of the San Rafael Mountains in the cool climate of the Santa Maria Valley, and are approximately ten minutes east of Santa Maria at the northern edge of the Foxen Canyon Wine Trail in Santa Barbara County wine country. The now 78 acre estate had 46 acres of planted Chardonnay and was 15 years old when the property was purchased. To their good fortune, the estate was one of the original California vineyards planted in a north-south direction strategically allowing for maximum sun exposure and helping to reduce vine damage from the wind. The proximity of the location is just 19 miles away from the Pacific Ocean, generating a heavy marine influence and a cool Pacific Ocean breeze both proving to be highly influential on the fruit.

We have also reached out to Fromagerie Sopie cheeses, downtown San Luis Obispo, to accompany us with some tastes of cheese specialties! Hopefully, we will get to learn a bit more about cheese and meat pairings with the collaboration of the varietals.
For more information and/or to reserve your spot for $5 off your ticket contact, Whitney, at [email protected] or call 805.595.7600 ext. 113.
We look forward to you joining us for November's Wine and Cheese Club!
Kids' Club
November is here, along with the holiday season. What a great time of year this is!
Keep an eye out for a few changes that occur this time of year. We will only be open the
mornings on the days before and after Thanksgiving, and will be closed on Thanksgiving Day.
Spending quality time with our families is very important so we hope you understand.
Please make sure to take note of those few days this month.


Kid of the Month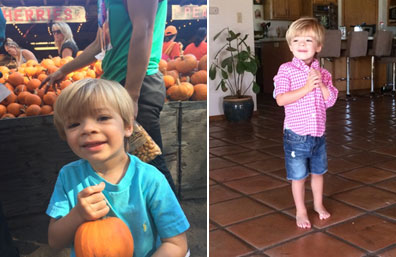 Brendan Finch

I would like to honor Brendan Finch as Kid of the Month! You can count on Brendan to be in Kids' Club with his amazing smile and positive attitude! He loves using tools to fix things for all his friends. Brendan has a wonderful imagination that gets all friends involved in play. Give him a big high five next time you see him.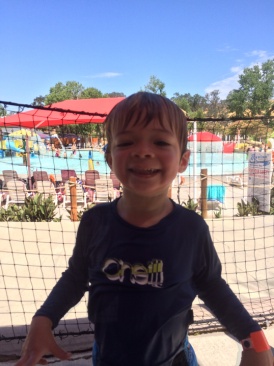 Please be respectful of the Kids' Club policies that are set in place. The two hour limit and staying on the property while your children are signed in are two major policies that must be followed. As always, any questions or concerns can be directed to [email protected]. Thank you!
Greeting Cards ON SALE NOW! Proceeds benefit Cancer Well-fit Program!

We now have greeting cards available for purchase in our lobby area. All the cards are made by the Cancer Well-fit Board Members AND the artwork/photos on them are donated to the program from our members and friends of the Cancer Well-fit Program! All proceeds of the greeting cards will go towards the Cancer Well-fit Program. Many thanks to the supporters that have donated the beautiful photos. If you are interested in donating a photo or artwork, please contact Amy Kueffler at the membership desk or email her at [email protected]Thank you!
November Membership News-Time to GIVE THANKS!
Let's give thanks to YOU-THE MEMBERS for all you do to make our club the place you choose to exercise, meet with other members and friends, or just relax in our spa, pool or lobby! It is YOU that makes our club a special place and a HOME to all of us. For this reason, we are giving
$100 (or $5 each month)
credit to your account for anyone you refer and joins the club during the month of November. So think of those special people you enjoy hanging with and invite them to join the club. If you need a pass, just drop-in or call to talk to Amy or Travis in membership. 805-595-7600 Ext: 105.