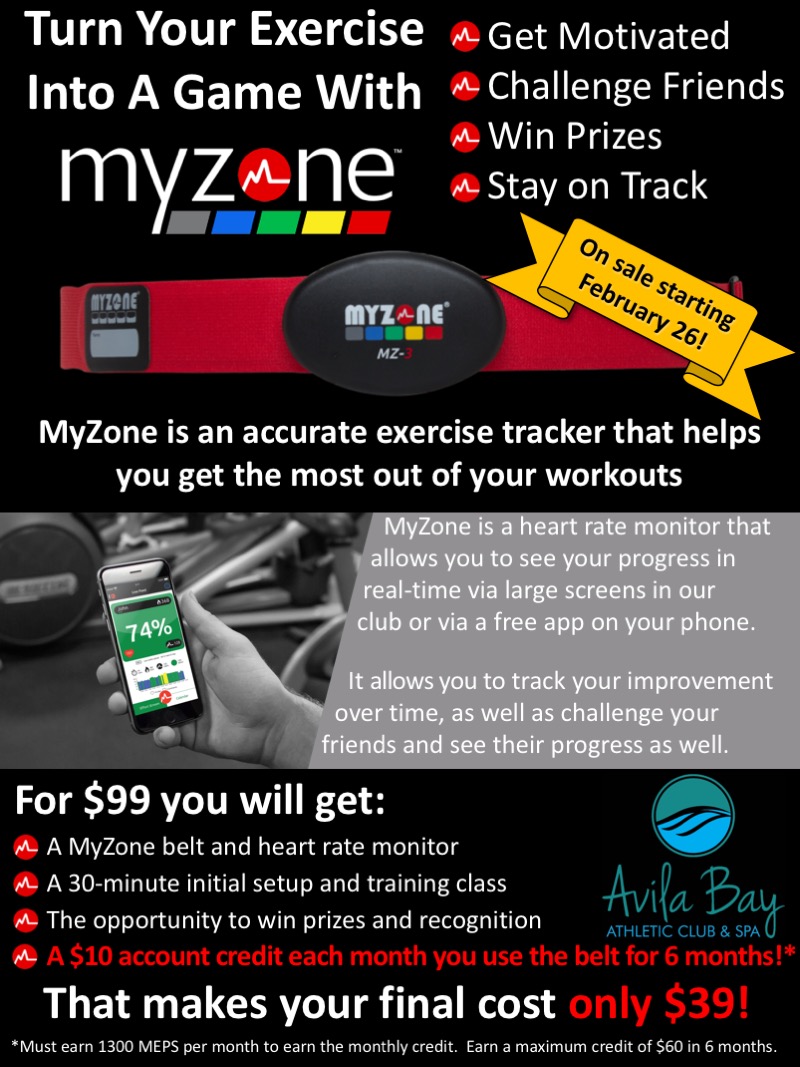 MYZONE ANNOUNCEMENT
What are those large TVs doing in the cycle studio and the group fitness room??
You probably noticed these as well as the flyers around the club and on Facebook announcing our MyZone launch. These two things are indeed related.
MyZone is a new exercise tool that we are now offering at the club. It combines a very accurate heart rate monitor, an app, and social interaction to add excitement, fun, and motivation to your workouts! With it, you can track how effective your workouts are and you can also challenge your friends to competitions. It essentially turns your exercise routine into a game.
Many of the staff at the club have been trying the system out for the past several months. We found that it really encouraged us to step up our exercise and helped make it easier to stick with our fitness routines.
The heart rate monitors are on sale at the front desk now. They cost $99 each, but you have an opportunity to get at 60% refund on them! For the first 6 months after you buy the belt, each month that you use it for a minimum amount, we'll credit $10 to your account. That makes your final cost only $39, which is less than just about any other heart rate monitor on the market.
In addition, we'll be organizing club-wide challenges and games where you can win prizes. The first big one will begin March 18th and will give you the opportunity to win a $100 Amazon Gift Card. You also will have the opportunity to receive prizes for using your monitor in our group fitness and cycle classes as well.
You can find more information about the MyZone system by asking any one of the department managers or many of the club staff, by asking for a FAQ document at the front desk, or by going to the MyZone website at myzone.org.
Share Out Secret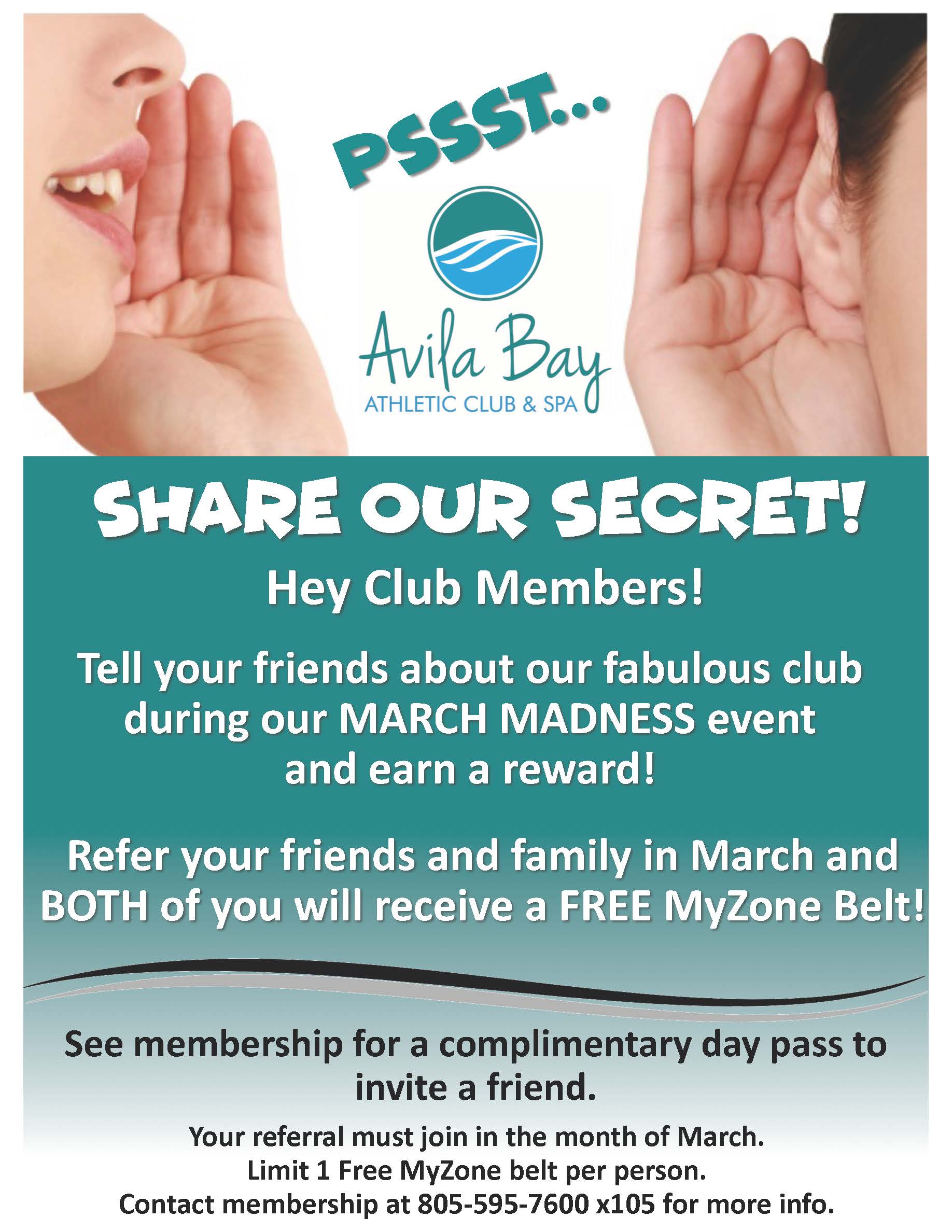 Congratulations to Our New Member of the Month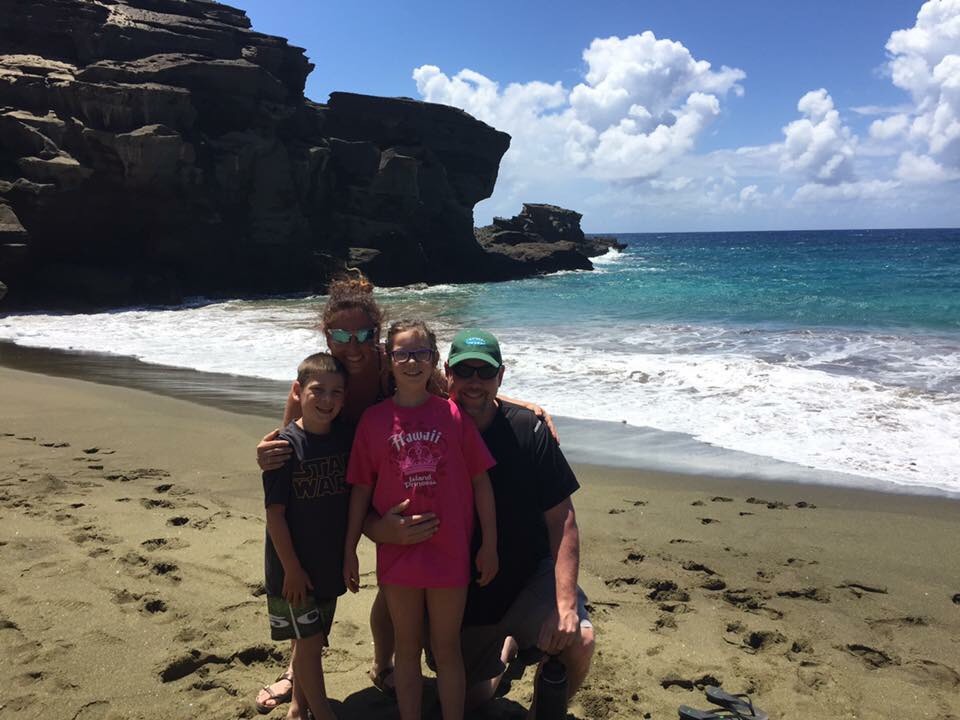 Jennifer Hayner
Congratulations to our new Member of the Month Jennifer Hayner! Jennifer has been a member of the club for four years now, along with her husband Scott and her two children Riley (8) and Zane (7). Originally from New York, Jennifer moved to this area about 20 years ago to attend school. She fell in love with California and decided to stay and raise a family here. Outside of the club, the Hayner family loves to go to the beach, take a big vacation every year, and go on hikes. Jennifer is also having a fun time learning how to play tennis. Her favorite thing about the club is the other members and the staff! She loves the environment and the fact that the kids can swim all year around. Another big love for the family is Halloween, they love the presentation and haunted house we do every year! Congratulations again to Jennifer Hayner as our new Member of the Month. We are so happy to have you and your family as a part of our club family!
Congratulations to Our New Employee of the Month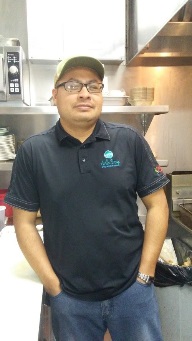 Cesar Flores
Congratulations to Cesar Flores, for being our new Employee of the Month! Cesar has worked at the club for about six years now. He works in the Oasis Grille, making delicious food for all of our members and guests. Cesar is definitely one of the best soup makers around! San Luis County has been his home for about 22 years, after he left Mexico where he was born. The old Custom House was where he started his cooking career about 20 years ago. With a wife and four children ages 7, 9, 15, and 16, he definitely stays busy outside of work! When not working, Cesar enjoys fishing and playing guitar. As a family they go camping and enjoy trips to the beach. Cesar says his favorite part of the club is the people. We are grateful to have Cesar cooking for us. We think this is at least his third time as our Employee of the Month!




"A Silent Stillness - Buried Alive"

Come and meet author Diane Metivier-Hart as she shares her story of survival, hope and rescue from the La Conchita Landslide.
Hear Diane's story and how it relates to the recent disaster in Southern California.
Thursday, March 15th
6 p.m.
Avila Bay Athletic Club & Spa
Conference Room
To pre-register contact Amy at the membership desk, or sign-up in the club.


Point San Luis Lighthouse Hike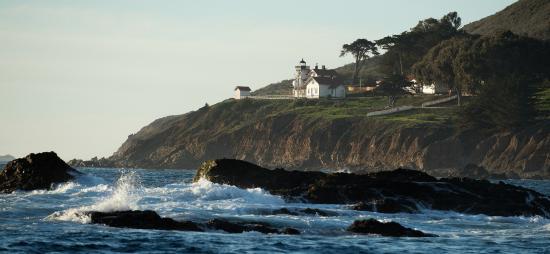 Sunday, March 11th
9:00 a.m. - 1:30 p.m.
Pre-registration is required: $5 per person
Join us as we hike the beautiful Pecho Coast Trail to the Point San Luis Lighthouse.
Our private docents will lead the hike along the bluff to see beautiful coast views and tour the historic lighthouse.
Bring a lunch, snack and water. Wear appropriate hiking clothes.
Contact Amy to pre-register: 805-595-7600 ext: 105.



Aquatics Update
It's almost spring time! The days are getting just a little bit longer already. We're just breaking through a cold spell, but I know that warmer days are soon ahead. Regardless of the temperature outside, though, our pools are always warm and inviting!

In March and April, we have the following aquatics classes for adults and kids:
• Junior Lifeguard Training Camp Level 1: On Tuesday/Thursday/Saturday for two weeks starting March 6th. This class is for kids 7 and over who are interested in trying out for the Junior Guard programs at our local beaches. They'll get swim training, basic CPR and Lifeguarding skills, and lots of fun!

• Junior Lifeguard Training Camp Level 2: On Tuesday/Thursday/Saturday for two weeks starting March 20th. This class is for kids 9 and over who have completed level 1, who have strong swimming skills, or who have already done Junior Guards in the past.

• After School Swim Academy: We'll offer our two-week After School Swim Academy schedule again starting in April. This is appropriate for kids over 4, and it includes four 30-minute lessons. Session 1 is April 10, 12, 17, and 19; Session 2 is April 24, 26 and May 1, and 3.

• Lifeguard/CPR Certification: Lydia will be offering three different classes at ABAC to get kids certified to be Lifeguards. The dates are March 9, 10, 11; April 6, 7, 8, and May 4, 5, 6. See https://lifeguardcpr.com/ for more info or to sign up.

• Adult Freestyle Stroke Workshop: Tuesday, March 27th from 10:15 – 2:15. This 4-hour workshop has been a hit! In it, you'll get videos of your stroke along with lots of tips on how to swim more efficiently and effectively. The workshop is limited to only 6 people, so be sure to reserve your spot!

We also always have our Adult Group Swim class that meets on Mondays at 8:00am and Tuesday/Thursday at 9:00am. If you haven't tried a group swim class, come check it out! It is a non-competitive group with a focus on perfecting stroke technique, building fitness and endurance, and having fun! In addition, we offer an out-of-water workout on Wednesdays at 8:00am in the park behind the cycle studio. This exhilarating class combines cardio, core, and light weights to perfectly compliment your in-water workouts. You do not need to be a swimmer to do this class! There's great music, smiles, and lots of sweat. It's a great way to start any day!

SWIM TIP: Got leaky goggles? No matter how tight you make them, do they seem to fill up with water? The most likely problem is not that they are too loose, but that the nose piece is adjusted incorrectly, or the goggles are the wrong size for your face. When you buy a pair of goggles, especially for adults, make sure that it either has an adjustable nose piece or that you fit them to your face before using them. To test them, you can press the eye pieces gently to your eyes without placing the strap around your head. When pressed lightly, they should make a small suction to your face and not fall off for several seconds. Also, goggles that have a double-strap (or split strap) in back tend to fit more securely than those that just have a single strap.




Fitness Department
Pilates Reformer Winter Schedule
MONDAY
9:15AM – Hana

TUESDAY
11:45AM - Dede
1:00PM – Dede

WEDNESDAY
11:30AM – Dede

THURSDAY
10:30AM - Dede
11:30AM – Dede

FRIDAY
9:15AM - Kelli
Please see the front desk for reservations and to purchase packages!
Confirm appointments directly with instructor. See front desk for more information or email
Kristin at [email protected]



Cancer Well-fit


"Our Cancer Well-fit Tennis Tournament and Happy Hour Party is just around the corner... scheduled for Saturday, April 28, 2018, we are looking for:

* $20+ Gift Card Donations

We are looking to collect $1,500 in gift cards, to give away to raffle prize winners!

*Tennis Players - all levels of play welcome! Entry form on counter by front desk.

*Raffle Ticket Sales - $1.00 per ticket or buy 12 for $10. On sale at the front desk soon.

*Business Sponsors - In exchange for cash sponsorship (starting at $750), a local business can receive: signage at the club on plasma screen TV, thank you poster in club lobby, banner on tennis court fence, promotional table at happy hour event, mention in club newsletter and name mention in event social media.

Contact Jan for more information: [email protected] - (805) 602-0403.

Support this not-for-profit cancer wellness program (officially a 501(c)3 ) in any of the above ways, and help a program participant on their path of recovery!

Thank you!



Tennis Updates
ABAC Tennis Ticket
WINTER 2018
Effective Jan 1, 2018

Monday
4:00-5:30 Advanced Juniors TOURNAMENT Clinic $25

Tuesday
3:30-4:30 Beginning Junior Clinic (Monthly Sessions) 8-10 Years $15
4:30-5:30 Intermediate Junior Clinic (Monthly Sessions) 11-14 Years $15
4:30-6:00 Advanced Junior Clinic (Drop-in) $20
6:00-7:30 Intermediate Adult Clinic/Live Ball $20
By reservation (8 maximum)

Wednesday
4:00-6:00 Advanced Juniors TOURNAMENT Clinic (Hugh's) $30

Thursday
9:30-10:30 Adult Clinic (Leah) $Varies
10:30-11:30 Adult Clinic (Leah) $Varies
2:30-3:30 All level drop in Clinic Free For Members
3:30-4:30 Beginning Junior Clinic (Monthly Sessions) 8-10 Years $15
4:30-6:30 Intermediate Adult Live Ball $20

Friday
9:00-10:00 All Level Drop-in Clinic $15
3:30-4:00 High Five Tennis (Monthly Session) 5-7 Years $15
4:30-6:00 Advanced Junior Clinic (Drop-in) $20

Saturday/Sunday
8:00-9:00 Beginning Tennis Clinic $15
9:00-10:00 Intermediate Tennis Clinic $15
10:00-11:00 Advanced Tennis Clinic $15


Caterpillar to Butterfly Tennis With Wonder Dan and Mike Marquez
New clinic taught by Coach Dan Cardiff or Michael Marquez on Sunday mornings.
If you move like a caterpillar on the tennis court we will turn you into a butterfly in three sessions or less guaranteed.
8 - 9am Beginner
9 - 10am Intermediate
10 - 11am Intermediate to Advanced


Tennis and Tastings with Sour Jim
March 25, 2018
1:00 to 3:00pm

Free Tennis Clinic followed by tastings of Firestone Walker's Barrelworks head Brewmaster & Avila Bay Athletic Club member Jim Crooks.


Central Coast Junior Tennis League
We have a record of six teams competing in the Central Coast Junior Tennis League! This is the most in the history or Avila Bay Athletic Club & Spa. Our first match was on February 25, Avila Arenque's ( Avila Bay Club 1) Vs. San Luis Obispo Country Club. The Avila Arenque's defeated SLO Country Club 4-2!
Teams Include
Avila l'Asino's (Avila Gold)
Avila l'Anatra's (Avila Blue)
Avila Águila (Avila Red)
Avila Arenque's (Avila Bay Club 1)
Avila Alondra's (Avila Bay Club 2)
Avila Abeja's (Avila Bay Club 3)


Turn Back The Clock
Recognize any names on the ATP Tour or tennis directors?
First Person to email [email protected] with current or past ATP tour players wins a complimentary tennis lesson with tennis director Michael Marquez. The most correct players wins!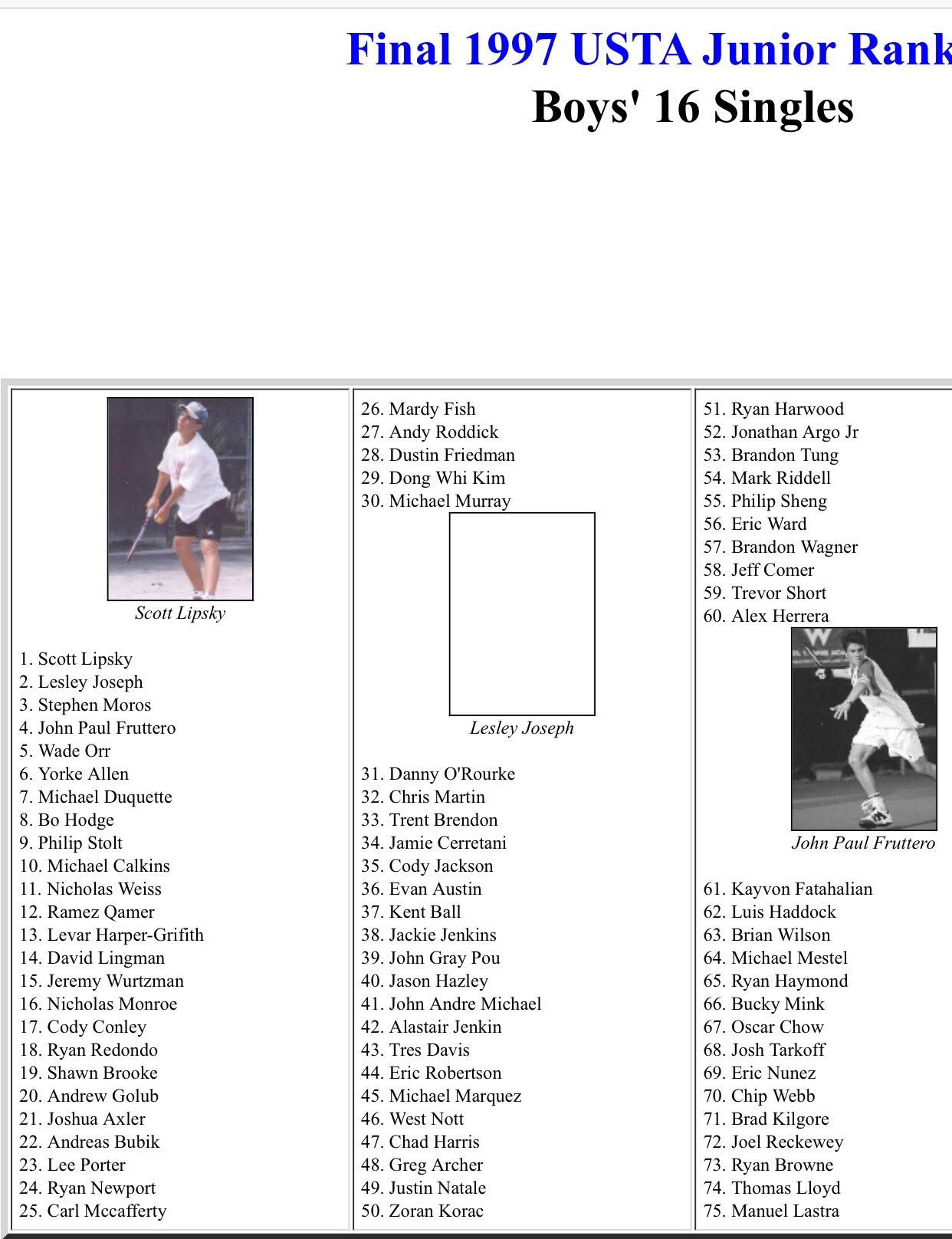 Universal Tennis Ratings
Like competition and want to play against new players?
Want to play with someone with skills similar to yours?
If this sounds appealing, then UTR is just the instrument you need to propel your game to a new level!
UTR uses competition, scores, and recent matches to elevate your game. All you do is schedule a match, declare it is a UTR match, report your scores, and start tracking your game. You can even play any UTR sanctioned event anywhere is the world!
ABAC trip to BNP at Indian Wells
Join us any time March 8 through March 11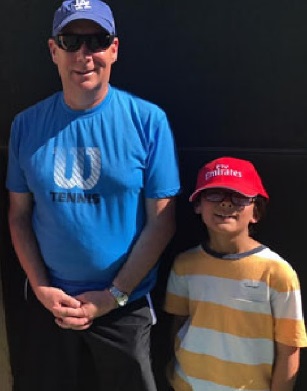 Thursday, March 8
Join us at 6 PM the tennis center for the Bryan Brothers Band. FREE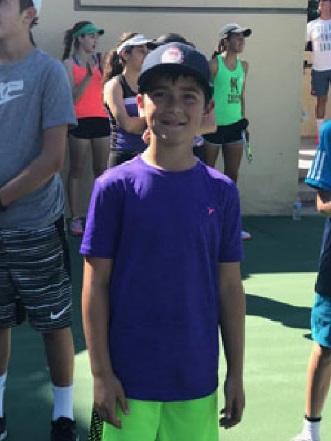 Friday, March 9
Enjoy the pool and courts and the hotel or catch some tennis matches on your own.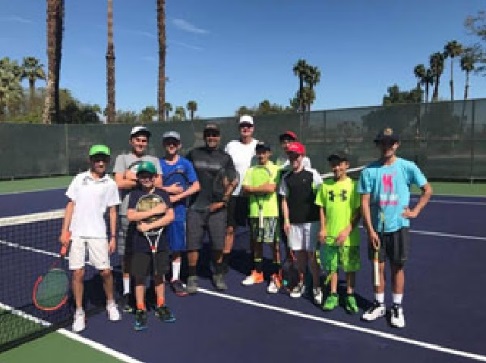 Saturday, March 10
Junior Clinic and games with Wayne Bryan, father of the Bryan Brothers and former coach of ABAC Tennis Director Michael Marquez. Other great tennis pros will be at this clinic located at Palm Valley Country Club, with pizza for lunch from 1:00 to 4:00 PM. Free T Shirts for all juniors and their parents. A gift from the Bryan Brothers Foundation. Cost $25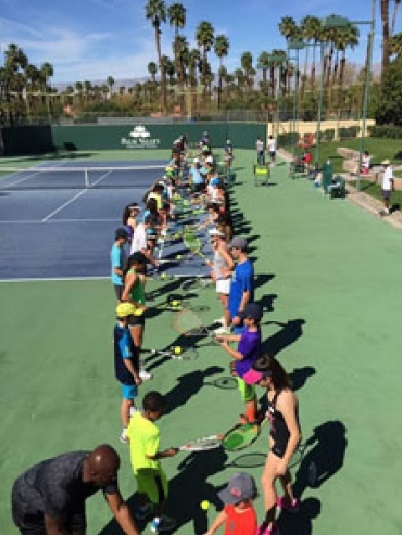 Sunday, March 11
Complimentary clinic at Palm Valley Country Club with any Avila Athletic Club & Spa member from 12 PM to 1 PM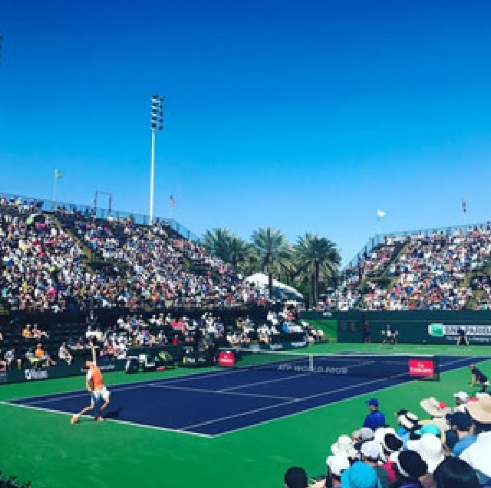 Let Tennis Director Michael Marquez know if you need a hotel room any night from March 8-11. He has a connection with Marquis Villas in Palm Springs and can get one bedroom suites - 2 baths - Sleeper Sofa for $250 a night, (typically $380).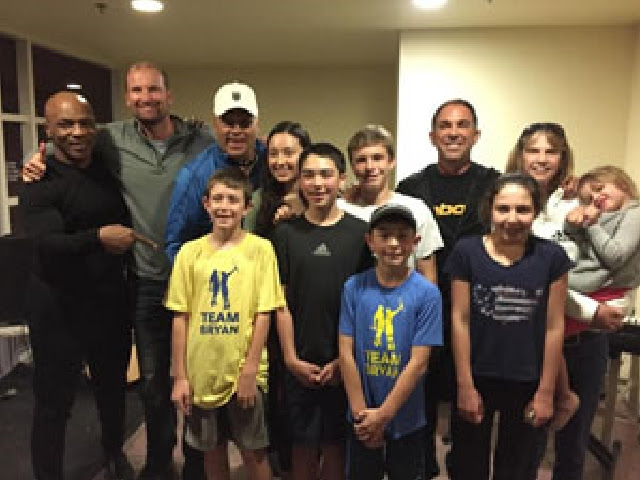 Tickets
Ground passes for any of these days are $65, please email Michael if interested. For stadium one seats please go to the BNP website for tickets.

Let Michael know if you will be joining us for any part of the trip. ABAC does not provide transportation.

Michael can be reached at [email protected] or in the Tennis Tower at 805-595-7600 ex 106.


Racket Stringing
Got too much of a power shot and need your racket restrung?
Our tennis pro, Dan Cardiff, has been stringing rackets for over eight years and has strung rackets for touring professions and Cal Poly Men's team.

Cost
$15 for 48 – hour turnaround
$25 for 24 - hour turnaround
(Strings not included, but may be purchased for additional cost.)
Pick-up/drop off in the tennis tower on Monday, Wednesday, Friday, & Saturday.
Contact Dan at 925-451-2201 or [email protected] for info.



ABAC Wine Club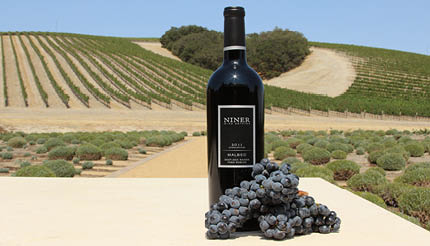 ABAC is excited to have Andy Niner, president of Niner Wine Estates, host this month's Wine Club! This month we are meeting March 16, from 6-7:30! As always we will have wonderful Hors d' ouerves prepared by the Oasis Grille staff. The event is $20 with RSVP and $25 at the door. Non-Members are welcome but be sure to reserve your spot as they are going fast! Child care is also FREE - by reservation only. Questions? Contact Travis Hawley at [email protected].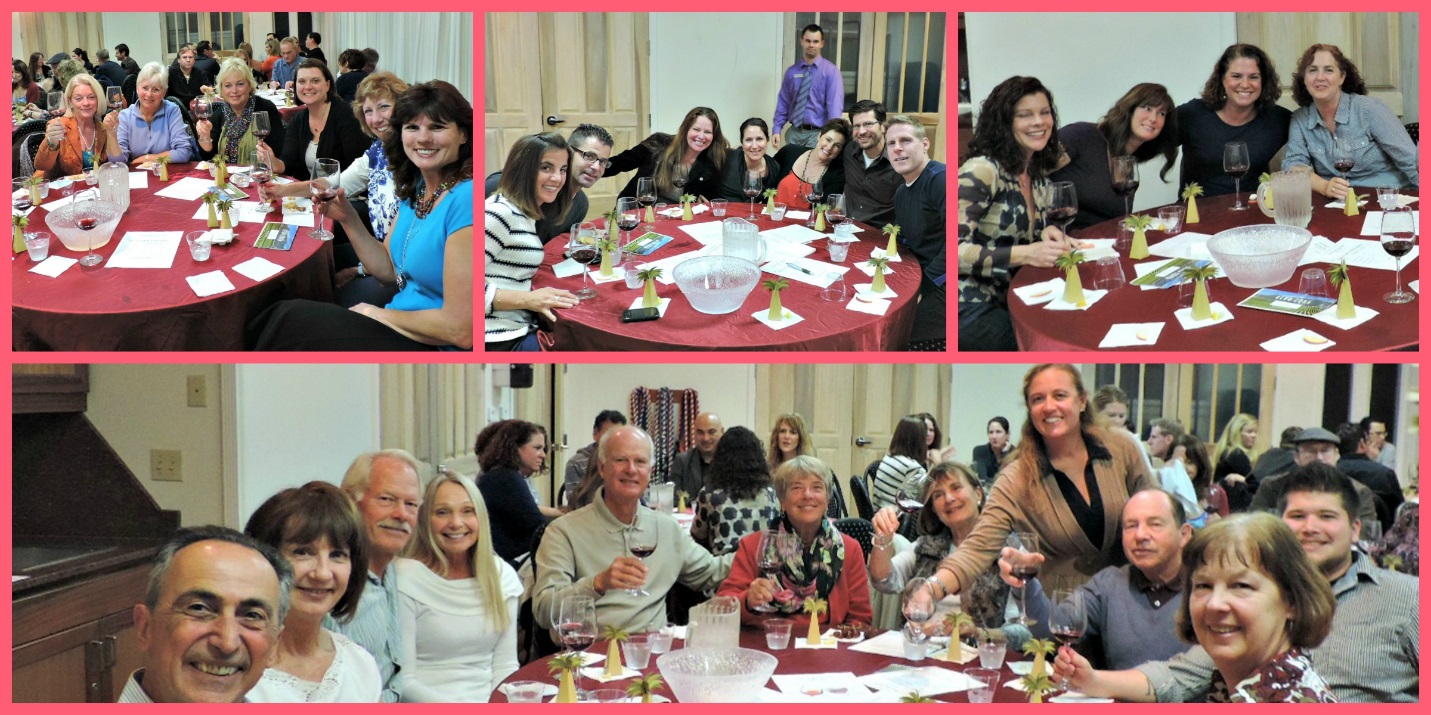 St. Patrick's Day!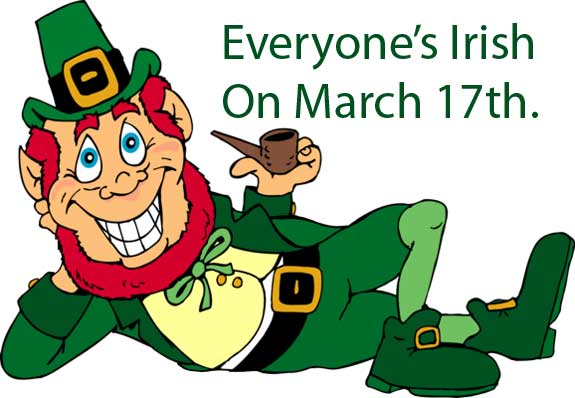 On Saturday, March 17th , don't forget to wear green!
The Oasis Grille will be making Corn Beef and Cabbage for Dinners To-Go, and offering $2 Guinness Beers!! We will be playing festive music in the lobby, and keep your eye out for the leprechaun's "Pot o' gold" hidden somewhere around the club, filled with St. Pat's prizes! The festivities will take place all day during club hours. Hope to see you in your green!


Special Events At The Club
Summer is here and that means it's PARTY TIME!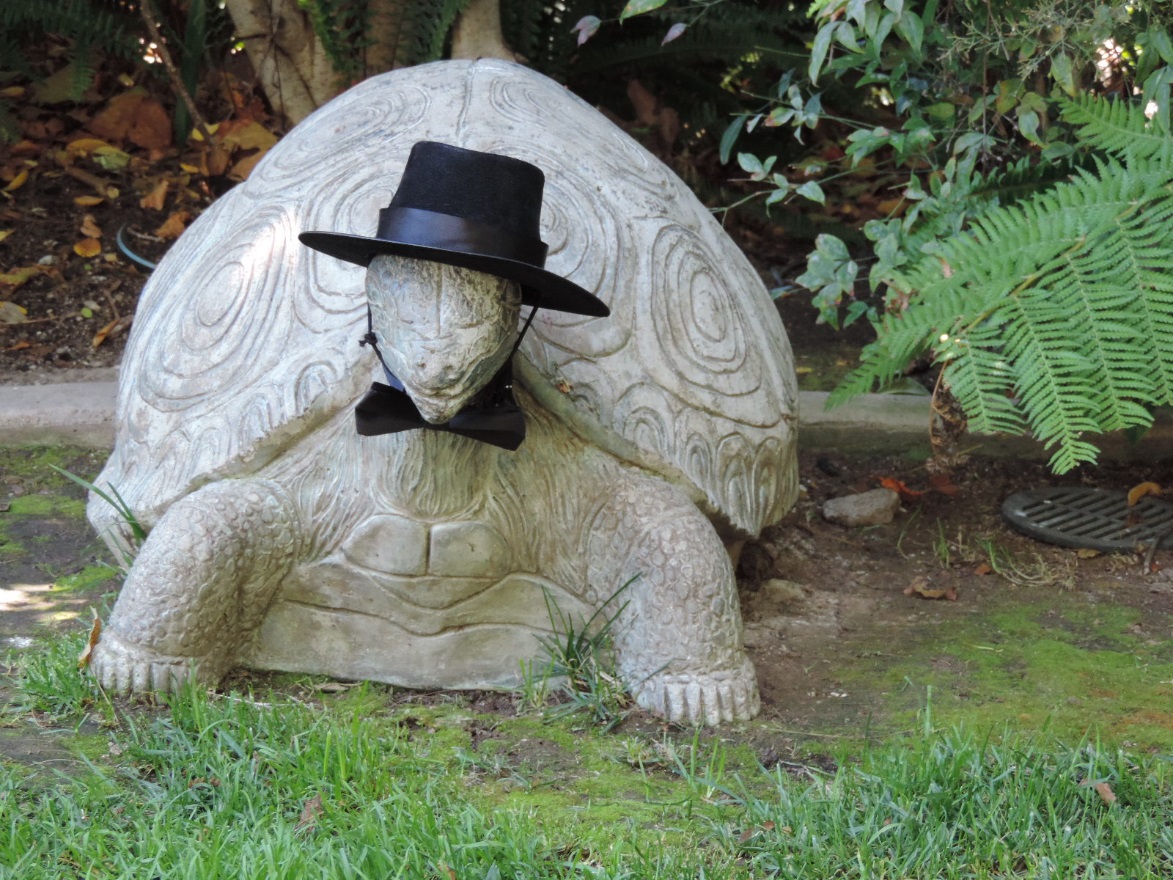 The Avila Bay Athletic Club & Spa is the perfect venue for any special occasion! Our mission at the Avila Bay Club & Spa is to ensure your happiness and satisfaction with the planning and implementation of your event. We tailor each and every event to result in a day (or evening) that is enjoyable and stress-free, and one that creates a beautiful lasting memory for yourself, your family, and your friends. You will find our staff to be personable and experienced. Attention to detail and superb service are our specialties. Our skilled and accomplished Oasis Grille team is always eager to please, offering the convenience of on-site catering and a wide variety of delicious menu/banquet choices. The Avila Bay Club & Spa is the ideal site for a memorable celebration! Questions?

Please contact Travis Hawley at 805-595-7600 ext 113 or [email protected]



Spa Department


Need a gift for the person that has everything?

A Spa gift card is the perfect solution!

Wondering about Massage... Try a relaxing chair massage in the lobby Monday-Friday from 9:30-12:30. We can move to the pool area or a quieter place if you prefer.

Try A DEEP TISSUE MASSAGE

Deep tissue is a great massage for someone looking to get rid of those nasty muscle spasms also known as knots, alleviate spasms, and get rid of back and neck pain. Deep tissue massages are definitely more intense than some of the other massages, but also offer some of the greatest benefits.

A deep tissue massage from Avila Bay Athletic Club & Spa can offer many benefits. It can relieve chronic muscle tension, reduce inflammation, and relieve stress. Deep tissue massage does not need to be painful. All ages have tried deep tissue massage for a very beneficial experience.

Any questions or suggestions on how the spa can better serve you, please contact Diane at [email protected]


Kids' Club
Hello Friends!
This month we are having a very fun event! Easter falls at the very beginning of April this year so mark your calendar for Saturday, March 31st. We will be having our annual Easter Egg Hunt in the morning and then closing Easter Sunday. Keep an eye out for more details as it gets closer.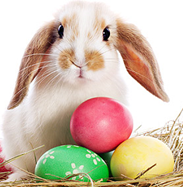 We would love to Congratulate Averie Hin on being chosen by staff as our Kid of the Month. She is so pleasant to be around, helpful, and always puts away her activities. Averie is also so great at sharing toys and books with other friends in Kids' Club. She has a kind heart and a sweet smile that attracts others. If you see her around, be sure to let her know that you heard the great news about her achievement.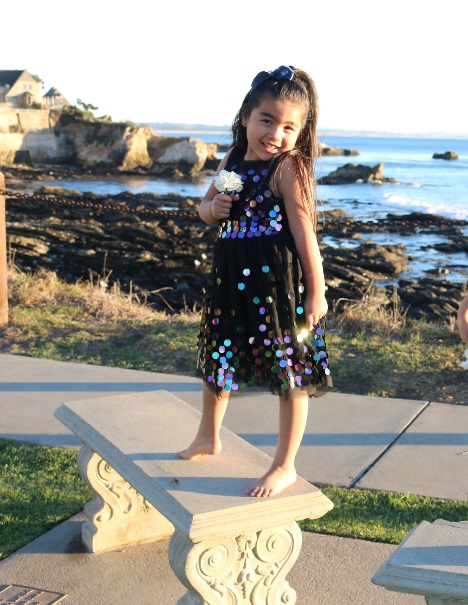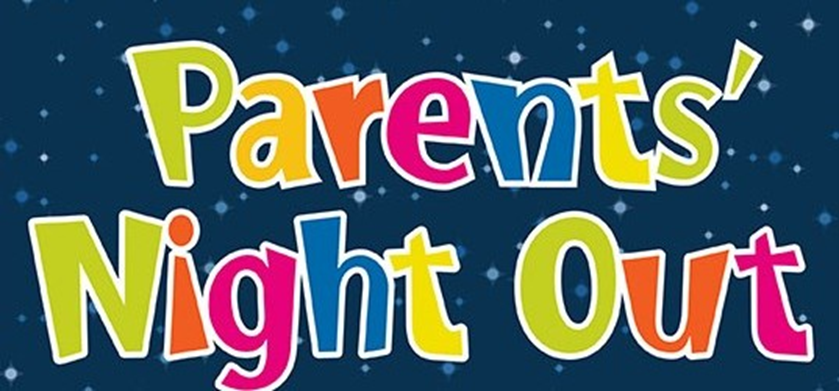 A new month means that it's time for new Parent's Night Out. Join us for another exciting night of fun, friends, and food! It's that rare opportunity for you to drop off the kids and leave the club to go out to dinner, run errands, or just go home and relax on the couch. Join us March 10th from 5:30pm to 8:30pm. We take care of the dinner and entertainment for the kiddos all night and send them back to you ready for bed. It is so much fun for us to meet new friends, so invite some school or neighborhood friends to join us. Please sign up at the front desk, in Kids' Club, or email [email protected].

Thank you and as always, please feel free to bring any questions or concerns to my attention.