MyZone Update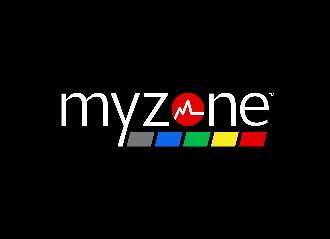 Have you been having fun with the MyZone belts? We are in the middle of the Augie's Quest challenge which ends June 17th. If you are participating in it and if you have looked at the leaderboard, you'll notice two very familiar names in the top 3: our wonderful GM, Nancy, and Cindy Burnside, one of our group fitness instructors. Debra Jackson and Miguel Salcedo are also in the top 100—and there are nearly 1600 people entered in this challenge! Way to go team ABAC!

If you missed this challenge, don't worry—we'll be having another one just within our club towards the end of June. You'll see more information about in on the MyZone screens and on flyers around the club. While you are waiting for it, be thinking of who would make a good team mate as we're going to do a team challenge next time. Stay tuned for more info!

DID YOU KNOW?
You are able to challenge anyone with a MyZone belt to be in an individual challenge with you! Travis and member Brian had a fantastic challenge going throughout the month of May that inspired both of them into a fierce competition. You may have seen Brian doing high knees through the lobby in order to keep his heart rate up or Travis working the treadmill for hours! This is a fantastic way to take your workouts to the next level. Some friendly completion is a great motivator!



TRAVELING THIS SUMMER?

Traveling this Summer? Use your PASSPORT!

As a member of the Avila Bay Athletic Club & Spa, you are entitled to many great perks, including visiting any of our "Sister Clubs" listed below:

Paso Robles Sports Club - 805-239-7397
2975 Union Rd., Paso Robles, Ca.
805-239-7397

Ojai Valley Athletic Club - 805-646-7213
409 South Fox St., Ojai, Ca.

The Hills Swim and Tennis Club - 510-339-0234
2400 Manzanita Dr., Oakland, Ca.

La Madrona Swim and Racquet Club - 831-889-6164
1897 La Madrona Dr., Santa Cruz, Ca.

Ogden Athletic Club - 801-479-6500
1221 East 5800 South, South Ogden, UT 84405

Westlake Athletic Club – 818-889-6164
32250 Triunfo Canyon Road, Westlake Village, CA 91361

Just show your current ABAC identification tag and you may use the club up to 2 x a month free of charge!
Avila Bay Club also belongs to IHRSA. This membership allows all of our current members the opportunity to visit different athletic clubs all over the world. If you are traveling, just stop by the membership desk to receive your IHRSA guest pass. Or, visit healthclubs.com/passport for more information.



Our new Chef!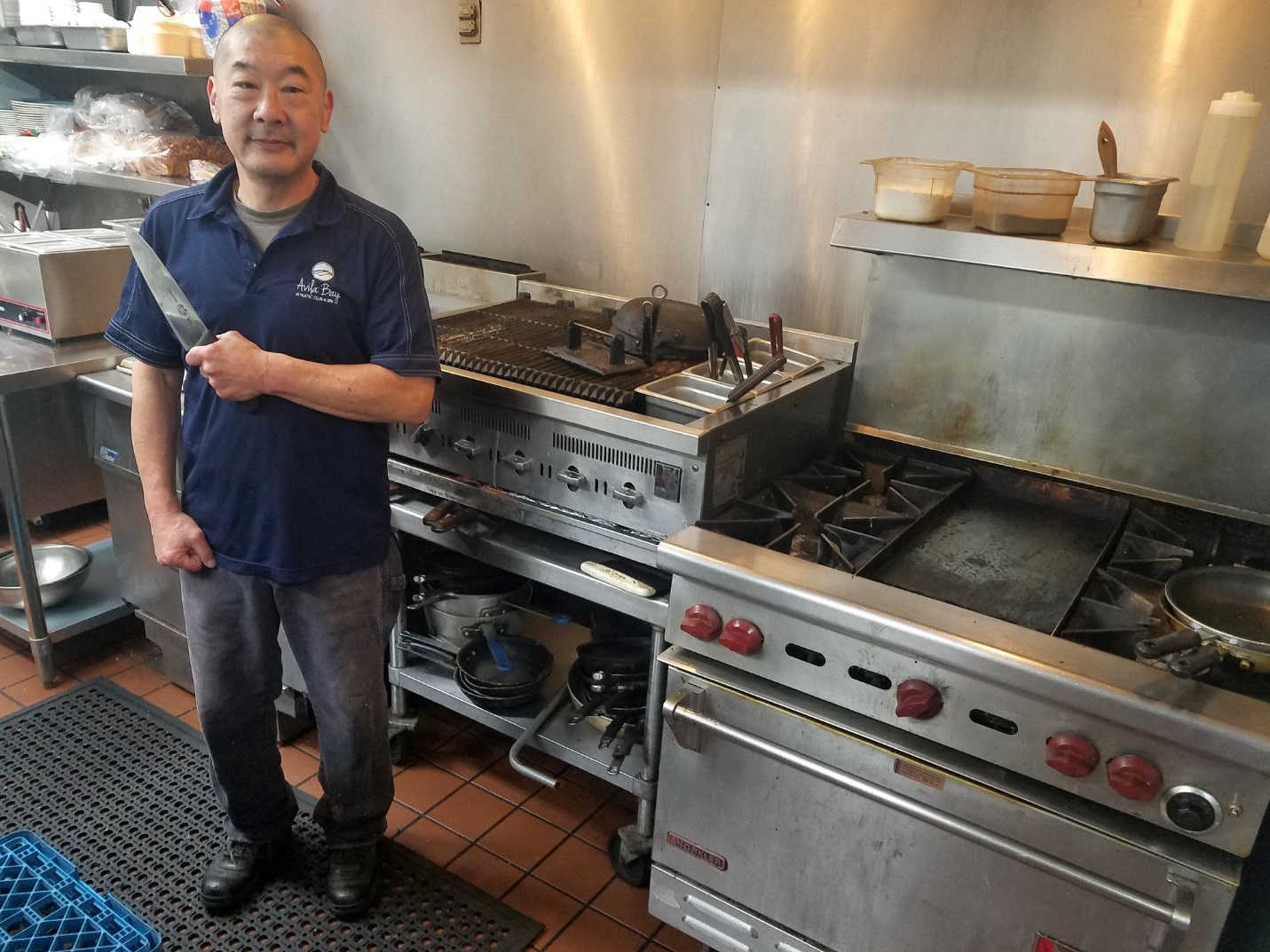 Chef Jeff!
We are sad to say goodbye to Chef Brian who moved on to a new opportunity at The Cliffs. While we will miss him, we wish him all the best in his new venture. And now there's a new chef in town! Chef Jeff has joined us and is already whipping up delicious meals for you; like his coconut shrimp special last week! Jeff started working in restaurants when he was 15, and he says that now, 40 years later (without dating himself!) he still has gas left in the tank to do more! You'll find him in our kitchen most days, and one night a week he even does sushi at Kuma in Los Osos (unfortunately no sushi at the club yet!) Welcome, Chef Jeff!



MEMBER OF THE MONTH!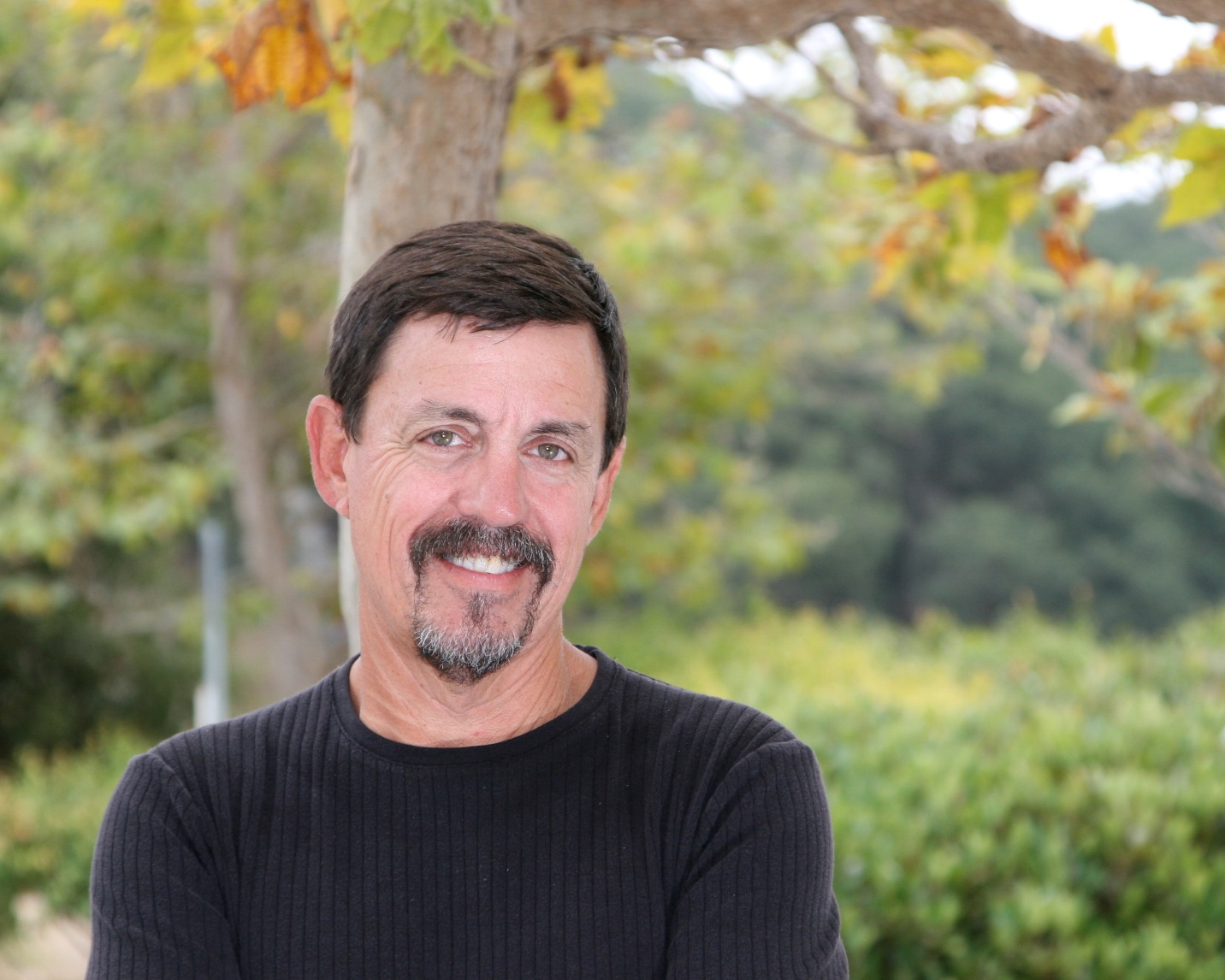 CONGRATULATIONS BILL HART!

Bill has been a member of the Club for 25 years or so and says he still a member because there are so many good things to enjoy at the club. Bill says, "The first thing I love besides seeing my friends, is the pool. The new renovation is a real plus when using the pool and Mitch, our coach, is great. As for activities away from the club, I have just started a running program that hopefully will allow this seventy plus year old guy to participate in a few races.
I was born in San Luis Obispo and am a 7th generation descendant of an early "Californios" family that has continually lived in San Luis Obispo County. I enjoy history and am currently the Chairman of the Historical Resource Committee for the City of Arroyo Grande. My wonderful wife, who is a retired physician, and I have two adult children; our daughter, who has a PhD, teaches at Cal Poly, and our son is a computer programmer in Seattle. We are happy to live here on the Central Coast."

We love your dedication to the club Bill You look great!



EMPLOYEE OF THE MONTH!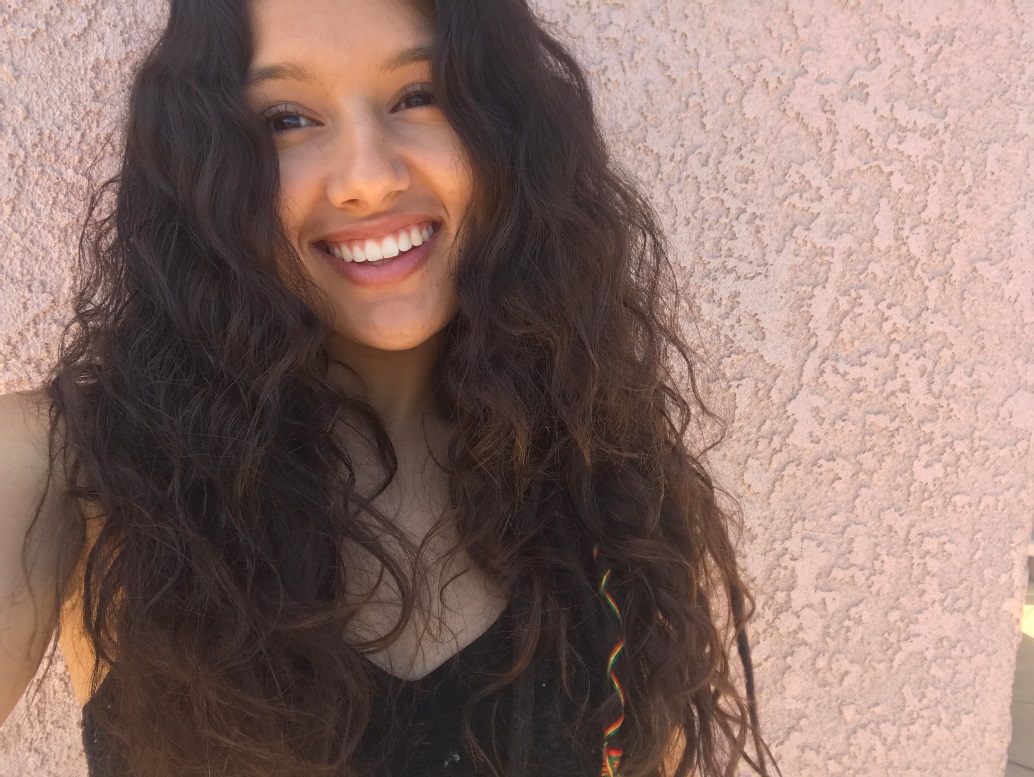 Congratulations Bree Favela!

Bree has been working at ABAC since last May, so exactly one year. Her favorite part of working at ABAC is that we are a club that people come to every day, to better themselves and reach their goals. It's motivational for her to see members glowing after their workouts, tennis matches, or swims. It keeps her wanting to better herself more just by coming into work and being around our outgoing members and amazing staff. The staff is also another huge part of why she likes working at the club. "There is nothing better than coming into work with truly the best coworkers!"
Bree grew up on the Central Coast in the cute small town of Nipomo. It's a perfect location for quiet living and not too far from the beaches or San Luis. In her free time, she absolutely loves lifting weights and staying active. She tries to get herself into the gym to lift four days a week, and then do some cardio like hiking or basketball on the other days. Her favorite hike on the Central Coast is Bishops Peak. Being at the highest point in San Luis Obispo is such a picture perfect view. Something that most people don't know about her is that she is a Kinesiology Major aspiring to become an Athletic Trainer in the NFL.



May Hike!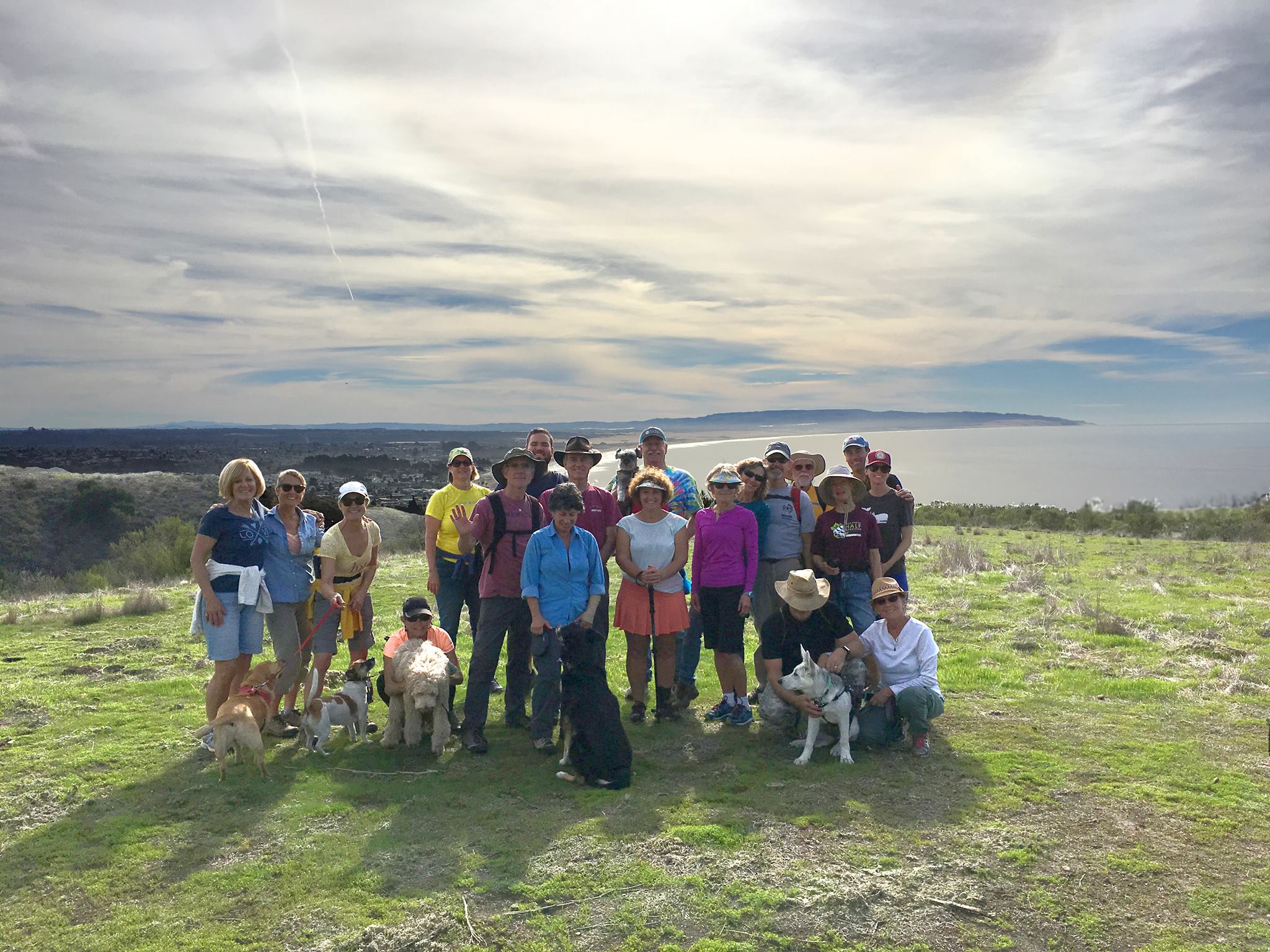 Join Us!

Pismo Preserve Sunset Hike
Thursday, June 28th
6-8 p.m.
This docent led hike will lead us up the Pismo Preserve and see beautiful views and flowering plants. This is an advanced, 5 mile hike. Pre-registration is required and space is limited.

Contact Amy to pre-register or sign up in the lobby of the club.
805-595-7600 ext: 105.
ABAC Summer Blast!
One Week Sessions
June 11 - August 10

Looking for a fun and safe place for your kids to hang out this summer?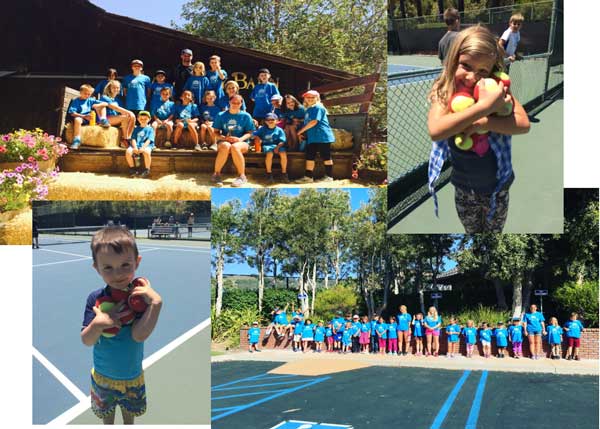 Register for ABAC's Kid's Summer Blast! Last summer was the best we've ever had, with a great turnout of enthusiastic and fun-loving kids. ABAC Kids' Summer Blast is an activity based week that will keep your child moving and excited! Each week includes tennis instruction, swim instruction and games, specific art projects, instructional hands on gardening and cooking, educational nature walks, soccer, kids' fitness, Kempo, obstacle courses, and a weekly walk to the Avila Barn. One week sessions run from June 11th until August 6th. The program takes place Monday through Friday from 9 am to 3 pm. Visit our website or front desk to receive a registration packet! Questions?Contact Travis Hawley at 805-595-7600 ex. 113



Special Events At The Club
Summer is here and that means it's PARTY TIME!



The Avila Bay Athletic Club & Spa is the perfect venue for any special occasion! Our mission at the Avila Bay Club & Spa is to ensure your happiness and satisfaction with the planning and implementation of your event. We tailor each and every event to result in a day (or evening) that is enjoyable and stress-free, and one that creates a beautiful lasting memory for yourself, your family, and your friends. You will find our staff to be personable and experienced. Attention to detail and superb service are our specialties. Our skilled and accomplished Oasis Grille team is always eager to please, offering the convenience of on-site catering and a wide variety of delicious menu/banquet choices. The Avila Bay Club & Spa is the ideal site for a memorable celebration. Questions? Please contact Travis Hawley at 805-595-7600 ext 113 or [email protected]


Spa Department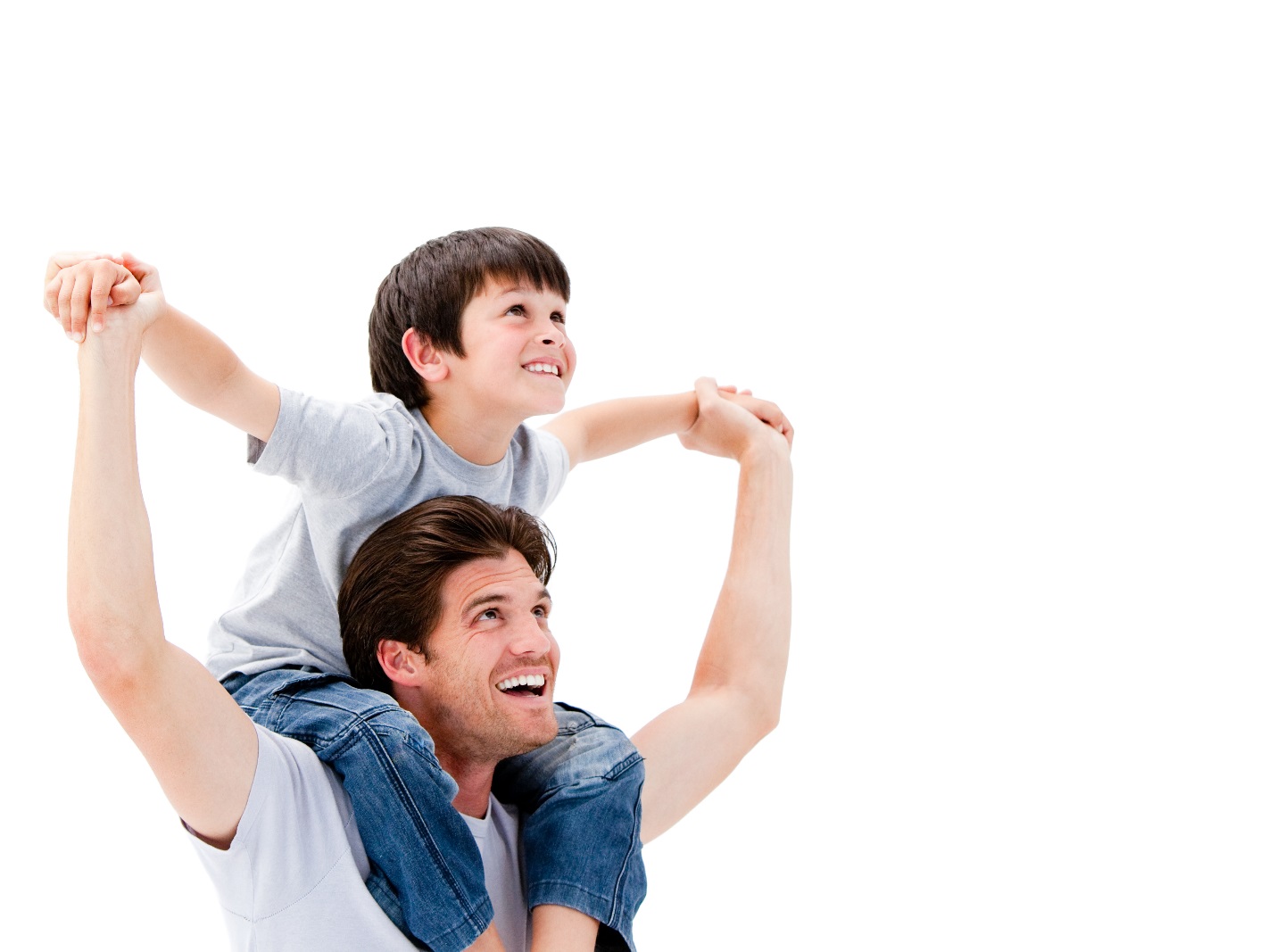 CELEBRATE FATHER'S DAY
SUNDAY, JUNE 18TH

We want to wish all of the dad's and special men in your life a Happy Father's Day on June 18th. MASSAGE, FACIALS AND MANICURES/PEDICURES are an instant mood lifter. By escaping for an hour once or twice a month, they will experience relaxation and rejuvenation. Give the special men in your life a treat! Did you know that men visit spas for destressing and relaxation? Dad's deserve pampering so don't wait until it's too late! Gift Cards can be purchased at the front desk.

Any questions, email Diane, Spa Director at [email protected]


FITNESS DEPARTMENT
DROP 2 SIZES IS A SUCCESS!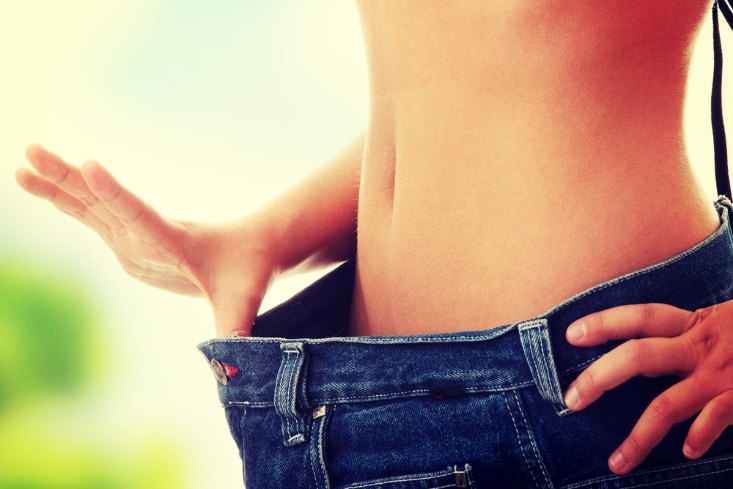 We are in the last two weeks of this complementary 8 week nutrition, fitness and accountability program to drop 2 sizes and we are seeing some great success stories! Although we started out with 40 members involved we are down to less than half of that that have stayed committed and put the work in. The work is paying off though! It has been through small changes in diet and becoming more mindful of eating habits that have really made the difference for these members. One member has already lost 9 lbs by simply making small adjustments!

Look for a new one to start soon!



SUMMER SMALL GROUP TRAINING!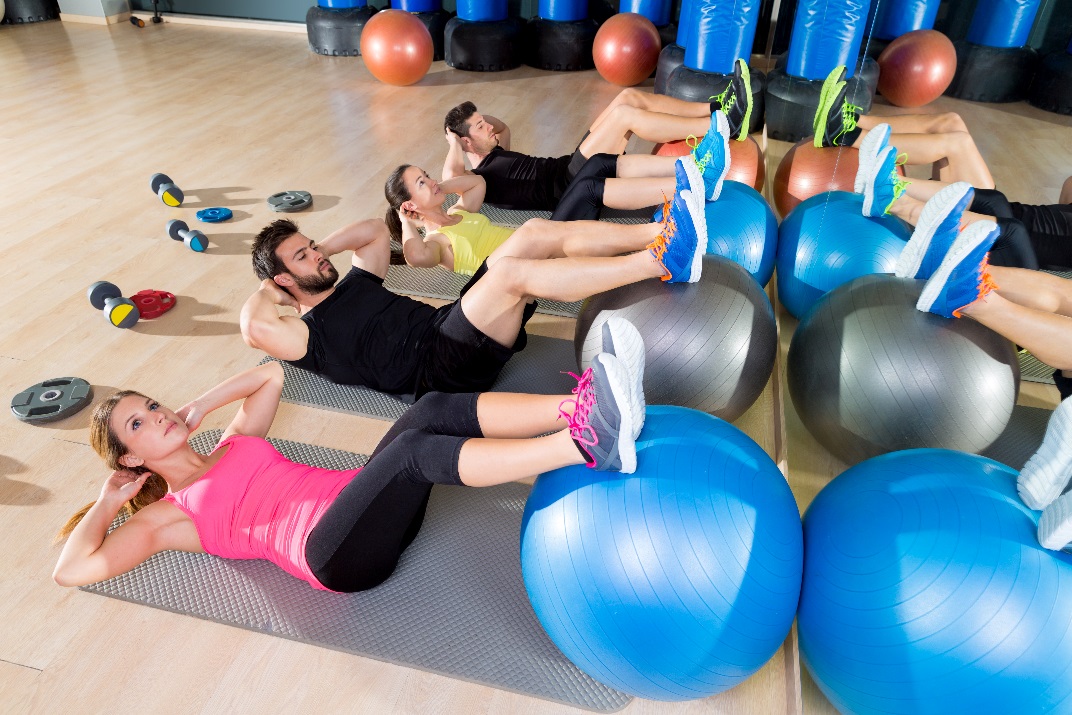 Functional training at its finest! Get your week started right with an early morning workout with Colby!

TWO TIMES AVAILABLE
Beginning June 13th
Monday 6:30am
Wednesday 9:10am

Contact Colby directly [email protected] or (530) 219-0394


MEET OUR NEW TRAINER!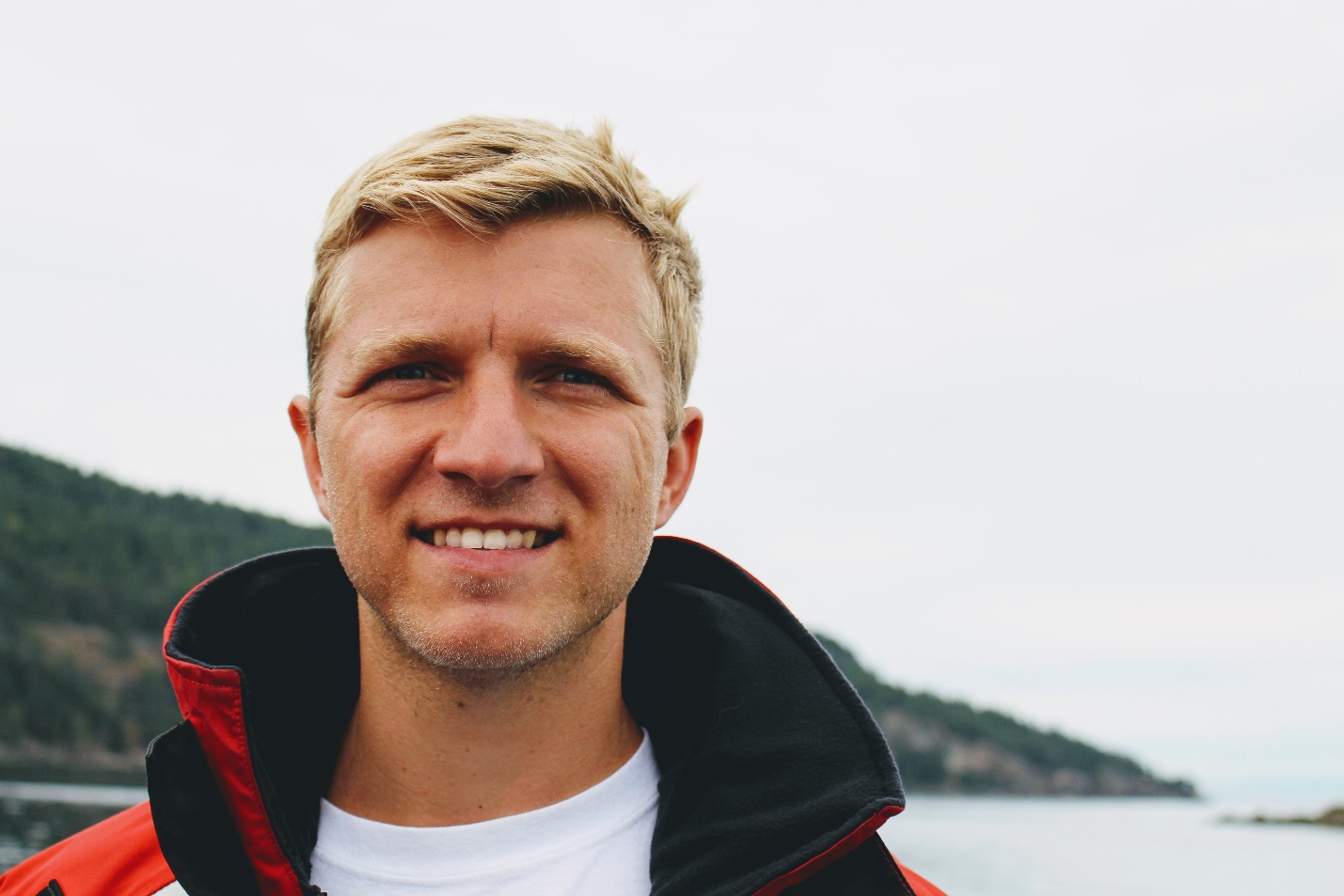 KORY KUBICKI

My name is Kory and I recently graduated from Western Michigan University with a degree in Exercise Science with a focus on Physical Therapy. I am 24 years old and enjoy traveling, biking, and snowboarding. I am also a triathlon competitor and a marathon runner. I recently moved to California to chase my childhood dream of becoming a Helicopter pilot. Pilot training is my main focus while in San Luis Obispo, however I still have a passion for fitness, which brings me to Avila Bay Athletic Club as one of their new personal trainers. I look forward to meeting the club member



BACK AGAIN!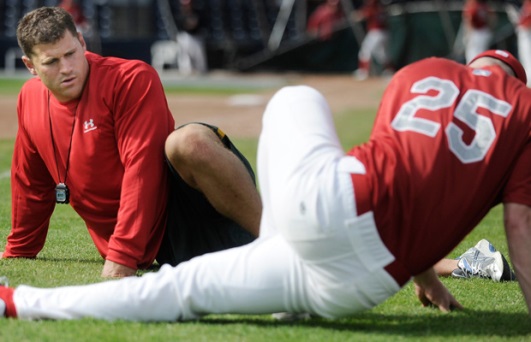 Chris Borgard

CHRIS BORGARD is a certified strength and conditioning specialist and exercise physiologist who has served as an intern coach in both professional football and baseball for the St. Louis Rams, Oakland Raiders, and Oakland Athletics. He has also worked as a college strength & conditioning coach, training numerous NCAA All-Americans, Olympians and Trials qualifiers in track & field, cross country, and tennis, having now worked with the Cal Poly tennis teams for over five years. Chris earned his master's degree in Kinesiology at Cal Poly, where he taught exercise physiology and group exercise classes. He has designed rehab programs for ATP and WTA Tour tennis professionals ranked as high as #20 in the world, while also privately training professional baseball players and elite members of the ASICS Aggies running club. Chris has led ongoing research investigating athletes' use of sports drinks, along with body composition and metabolism research, and recently worked with a Cal Poly nutrition professor to develop a performance nutrition program for the 2013-2014 Cal Poly men's basketball team that made the NCAA tournament for the first time in school history.
Chris will be offering personal sports specific training for those athletes who want to improve their performance in any sport as well as tennis specific training.
Stretching for TENNIS
Moderately intense, calorie-burning individualized stretch sessions with sustained hold periods incorporating yoga-style positions. Designed for tennis players or anyone who is very physically active and seeks to prevent muscle imbalances, tightness, or joint pain. Regular participants are guaranteed to improve total-body flexibility and experience more euphoric physical sensations along with increased energy on a daily basis.
Conditioning for TENNIS
Juniors - BEGINNER (ages 13 and up) Appropriate for unconditioned younger teenagers still fairly new to the game of tennis to include those still growing or relatively uncoordinated with most high-speed, agile movement
Juniors - ELITE (ages 15 and up)* (Fri 4:00 – 5:00) Appropriate for highly-conditioned older teenage players becoming increasingly serious about their tennis, as well as current or aspiring collegiate or professional players


TENNIS UPDATES
Dente / Avila Bay Classic Tournament Results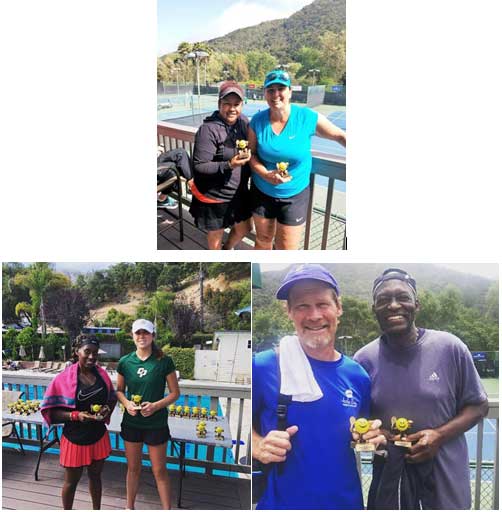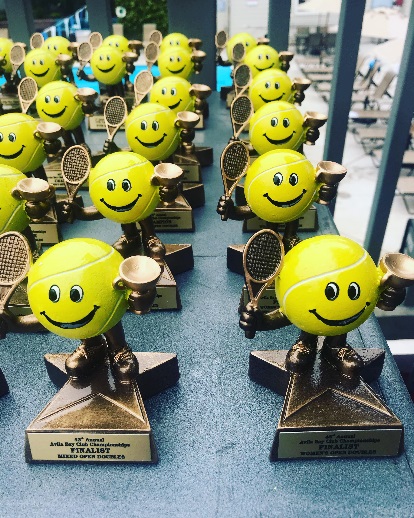 Men's Open Singles : Jacob Brumm(Cal) def Victor Krustev (UCSB) 6-1, 6-3
Men's Open Doubles: Josh Ortlip/Dominic Bechard (Cal Poly) def. Cambell Nakayama/Karapet Vardanyan (Incoming Cal Poly freshman 2018-19) 6-0, 1-6, 10-5
Women's Open Singles: Allie Will (U of Florida) def Maegan Manasse (Cal) 6-1, 6-2
Women's Open Doubles: Eleanor Eldes/Alexis Rae Valenzuela (Cal Fullerton) def Susanne Boyden/Dominique-Chante Mclean (Cal Poly/Weil Tennis Academy)
Mixed Open Doubles: Jacob Brumm/Maegan Manasse draw Allie Will/Connor Van Alstyne : Double Default - Warrior Game plans
Women's 4.5 Doubles: Mary Fleming/Debra Jordan (Ventura) def. Janet Coleman/Denise Neil (Ventura) : 2-6, 6-1, 6-4
Women's 4.0 Singles: Jenna Stepp (Ventura) def Karen Wilde (Ventura) : 5-7, 7-6 (16) 10-5
Women's 4.0 Doubles: Patty Lopez/Helen Sipsas (Avila Bay Club) def. Kimberly Castro/Jenna Stepp (Ventura) 6-3, 1-6, 7-6 (5)
Women's 3.0 Doubles: Susan Daymude/Catherine Reimer (Avila Bay Club/Paso Robles Athletic Club) def Ginny Browne/Martha Torkington (Avila Bay Club) : 1-1 Ret.
Mixed 4.5 Doubles: Hennie Breytenbach/Anneline Breytenbach (Templeton) def. Shaym Krishnan/Denise Neil (Ventura) : 6-2, 5-7, 7-5
Mixed 4.0 Doubles: Debra Blackwell-Shrag/Frank Castro (Ventura) vs. Jenna Stepp/Ryan Stepp : DNF
Mixed 3.5 Doubles: Carlos Quinones/Jessica Quinones (Ventura) def Janice Leitner/Wayne Leitner (Paso Robles Athletic Club) 6-2, 6-3
Men's 4.5 Singles: Steve Hilty (Avila Bay Club) def. Logan Budd (Los Osos) 7-6, 2-6, 6-2
Men's 4.5 Doubles: Rob McAfee/David Spellerberg (Thousand Oaks) def Hal Sweasy/Steve Hilty (Avila Bay Club)
Men's 4.0 Singles: Brian Wills (Benicia) def Shelly Schleif (Kingman,AZ) 1-6, 6-1, 6-3
Men's 4.0 Doubles: Erik Bars/Frank Castro (Santa Paula/Ventura) def Logan Budd/Gerald Redman (Los Osos) 2-6, 6-4, 6-4
Men's 3.5 Singles: Mark Rochin (Ventura) def. George Godde (Avila Bay Club) : 6-0, 6-0
Men's 3.5 Doubles: Carlos Quinones/David Wellik (Ventura) def Joe Caradonna/Chip Stickerod (Avila Bay Club) 7-5, 6-4
Men's 60 Singles: Stephen Lakowske (Avila Bay) def William English (Fresno) 6-4, 2-6, 6-2


SAVE THE DATE! Avila Bay Junior Open!
Avila Bay Athletic Club & Spa members.... please save the date on July 7-9, 2018 for our 37th Annual Avila Bay Junior Open (Level 4)

Tournament ID: 650007218

Please sign up your child up for one of the best summer tournaments on the Central Coast!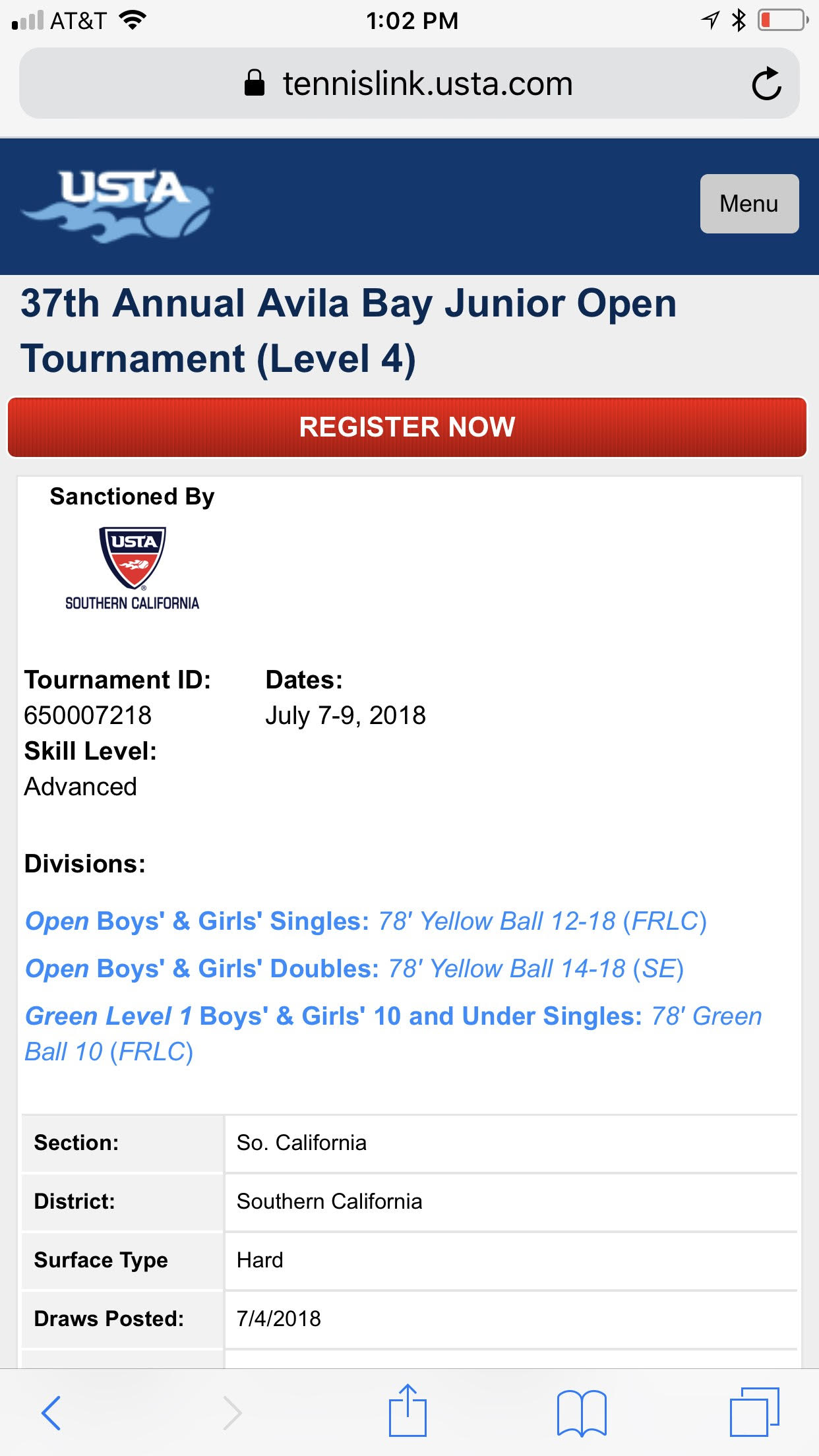 MIXED DOUBLES NIGHT EVERY FRIDAY FOR SUMMER STARTING AT 6PM!
Members Only Please

Enjoy some fun tennis and meet new people! With the serenade of Friday Night Happy Hour band music in the background, and great food & drink specials when you are off the court.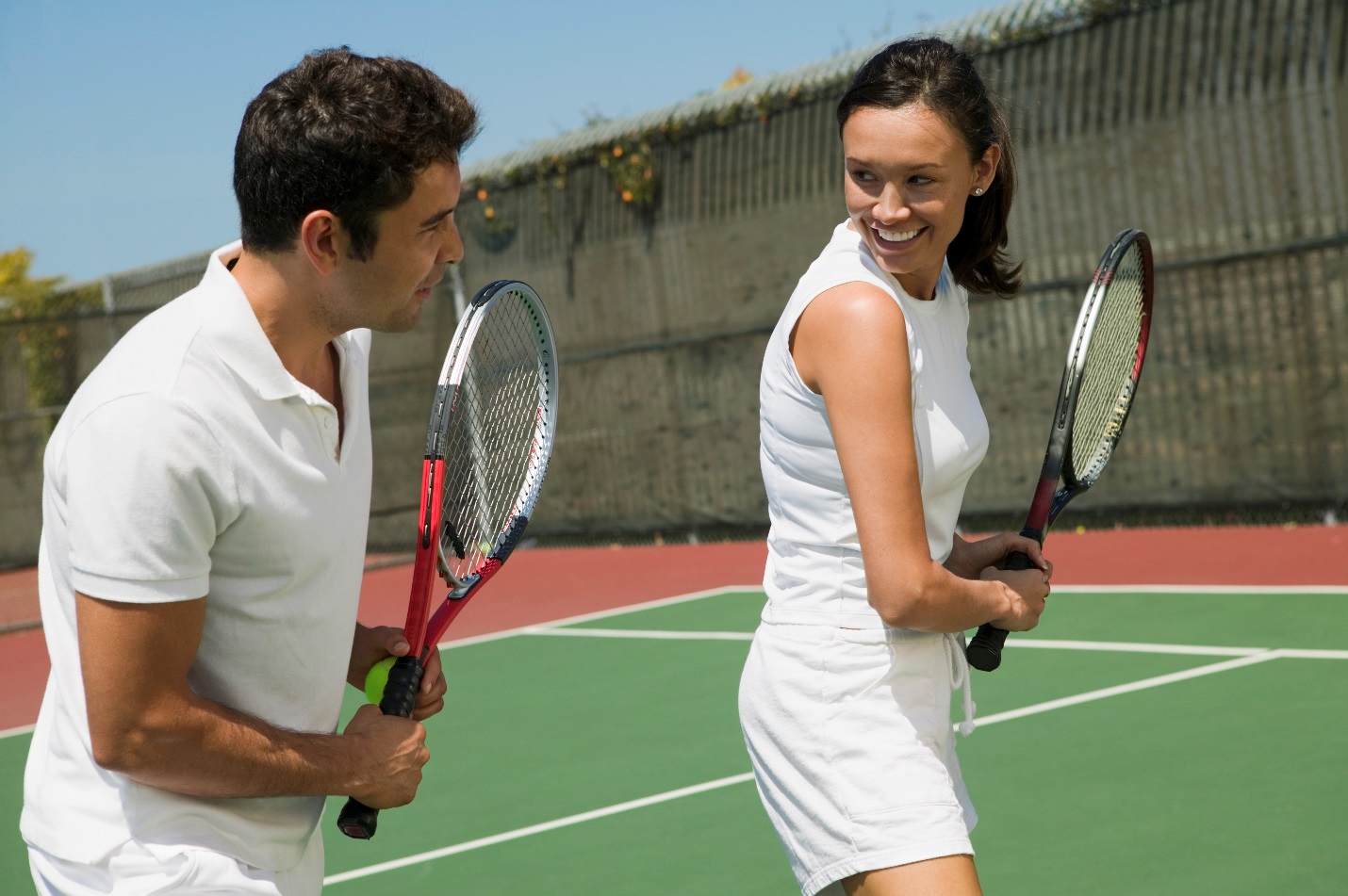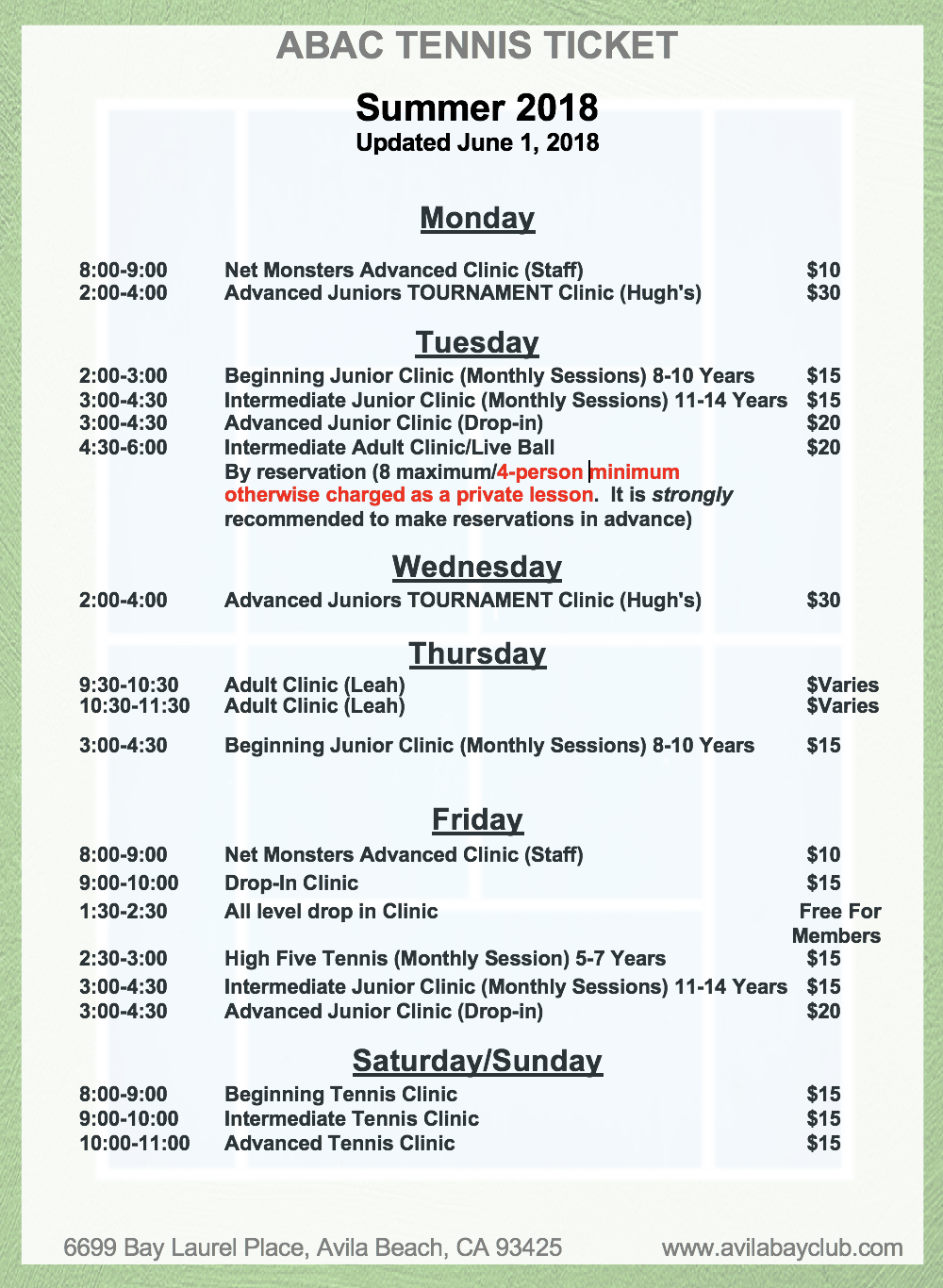 Aquatics Update

Summer is upon us! It's swim lesson season! I know that everyone has hectic schedules in the summer, so this year we have 17 swim instructors and lifeguards on staff, so we can handle just about any time you like for swim lessons. We of course have our private lessons which run year-round, and now we have our summer group lessons back in full swing! Each session runs Monday through Thursday, and there are time slots available in the morning and afternoon. Last year we had several time slots fill up, so this year I've added several more sessions. The summer group lessons are a great value, as we never have more than 2 children per instructor.

We will have lifeguards. A special note to parents: please remember that even though we do have lifeguards present, we really appreciate your help in monitoring your children at all times. Remember that kids under 14 always have to have a parent nearby. Please help us keep the pool areas safe and enjoyable for everyone by making sure your kids are obeying the rules and listening to the lifeguards. We have small cards in the lobby that have a summary of the pool rules, and they can also be found on the board next to the large pool. Also remember that when lifeguards are on duty, the first 10 minutes of each hour are a designated rest break and all children must be out of the pools and hot tubs.

One final reminder, remember your sunscreen, but be sure to put it on at least 20 minutes before going in the water! Good sunscreen is not cheap, and if you put it on right before going in the water, not only do you waste the effectiveness of it because it washes off, but it also makes our pools and hot tubs cloudy and foamy.

SWIM TIP: Do you find that you get a stiff neck or lower back when you swim? Try changing up your strokes, especially adding in a lap or two of breast stroke or even butterfly every once in a while. Changing strokes changes your body position and lets different muscles carry the burden of moving you through the water. Also, when you swim freestyle, if you point your eyes straight below you at the bottom, it keeps your neck in a neutral position and reduces neck strain. Similarly, try pulling your hips up slightly. Not only will it give you better body position and help you glide through the water easier, but it also will reduce pressure on your lower lumbar. Many people tend to look forward when they swim and also push their hips down, and these two things are the leading cause of stiff necks and lower backs after swimming freestyle for longer periods of time. And if changing your body position doesn't help, just remember that there is a great place to get a massage just walking distance from the pool!


Check In and Cash In!
You can win BIG simply by checking in when you come to the club!

Starting May 1st we will be holding a contest to see how many members use the club at least 3 times a week or more! Why? So we can encourage all of us to workout and to WIN PRIZES of course!
So, be sure to check into the club when you come to workout and at the end of May we will randomly select 4 lucky members to win $50 credit to their accounts!
Octagon Barn Project Update and Presentation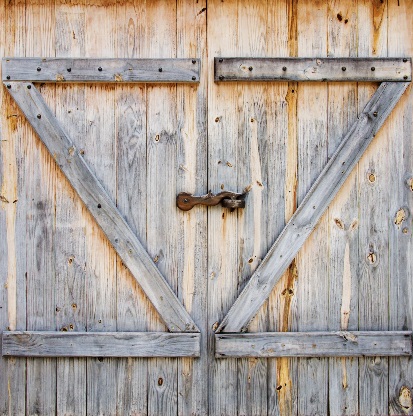 Presenter: B.K. Richard, Emeritus Trustee of the Land Conservancy.
Thursday, June 21st
6-7:30 p.m.
Avila Bay Club Fitness Room

The Octagon Barn Center is a project of The Land Conservancy of San Luis Obispo County, with the goal of creating a community gathering place, an education resource, and the staging area/trailhead of the Bob Jones Pathway. The Center has been over twenty years in the making, starting with the rescue of the iconic 1906 Pereira Octagon Barn (now in the National Register of Historic Places) in 1997 and shifting gears with a partnership with the County of San Luis Obispo on the Bob Jones Pathway in 2008. The barn represents a dominant part of our economy (dairy) as well as a place where major ethnic groups (Azorian Portuguese and Italian Swiss) gained a foothold in the area. The presentation will touch on the dairy history, the work to save the barn and bring it back to the community, plans for the pathways that connect to the Barn, and the current status of the project. The speaker is B. K. Richard, Emeritus Trustee of the Land Conservancy and leader of the Octagon Barn Center effort since 2008.
Come and hear about this amazing community center!
For more information contact Amy in membership: 805-595-7600 ext: 105.