Summer Club Hours
Monday – Friday 5:30 am – 9 pm
Saturday 7 am – 9 pm
Sunday 8 am – 8 pm
Kids' Club Hours (by reservation only - on the ABAC app under Adventure Central)
Monday through Friday 8:30 am - 12:30 pm
Tuesday, Wednesday, & Thursday 3:30 pm – 6 pm
Saturday 9 am – 12:30 pm
Sunday 9 am – 12 pm

Reminder that no outside alcohol is allowed at the club.
ABAC Voted Business Of The Month!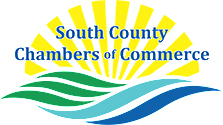 Whoo hoo! The Marketing Committee of the South County Chambers of Commerce—a group of local business owners who represent various industries—selected Avila Bay Athletic Club & Spa as the Business of the Month for July! The club was nominated for our strict adherence to COVID safety protocols in keeping members safe. We are very honored and grateful for this recognition! We love the South County Chambers of Commerce!
MyZone Update

MyZone has been a great motivator to many of our members maintain their health and fitness! It's a fun way to turn exercise into a game and to motivate you. The current challenge is members vs staff. Feel free to join in anytime – we are also happy to help you purchase a MyZone heart rate monitor. They can be worn anywhere, and the new version called the Switch can be worn in the pool so you get those "MEPS" while swimming! The members are currently leading the staff – but we are working hard to catch up! This challenge ends on July 15, and we will definitely start a new one on August 1!
Pool Reminders

-Please remove all band-aids before swimming and put them in the trash
-No glass containers on the pool deck
-Swim diapers are required for those needing a diaper – no regular diapers are allowed in the pool
-No water guns or hard balls allowed
-No flotation devices larger than 24" x 24"
-No one under the age of 16 is allowed in the large "Adult" Jacuzzi
- You do not need a reservation to use the large pool. Lanes 1 & 2 are open for drop in use all day long. Only lanes 3-6 require a reservation.
-Dry off before entering saunas. We have had many repair issues stemming from people using them while wet.
-Guests are welcome in all areas of the club. You may have up to seven total people at your reserved small pool area.
Water Safety Reminders

We take water safety very seriously and our staff have some friendly reminders that came to mind when thinking about you and your children's safety around our pools:
"Accidents happen when you feel someone else is watching"
-Lifeguards are never a substitute for parent's direct supervision.
"Only takes a minute, drowning is preventable"
-ABAC requires parents to be actively watching their children.
"Arms reach could a safe a life"
-Anyone under the height of 43" must wear a Coast Guard approved life jacket, or be within an arm's length of a parent.
We care about you!
We will be handing out Water Watcher Cards throughout the month of July. Please keep in mind that there are no lifeguards on duty.
Group Fitness Classes At ABAC

*Please note that Fit Kids is now Fridays from 3:15-4 pm

We have more group fitness classes than ever before! 56 Weekly classes are offered now and each one is included in your membership. Try something new on Mondays at 9:45 with a HIIT class (high and low intensity interval training) or TRX (all levels) for free at noon on Tuesdays and Thursdays. Cyndi is back and will be teaching a new stretch class on Mondays at 10:45, and QiGong on Tuesdays at noon. Lift classes no longer require registration ahead of time, so drop-in to any of the four classes offered each week. As always, please check the app before coming to class, as that is always up to date. We will continue to offer Zoom classes for now, and that schedule will still be emailed to active members on Sunday nights.
Friday Night Happy Hour
Friday, July 23
6pm – 8 pm

We plan to host a fun filled Friday Night Happy Hour with some live rock 'n roll by the awesome band The JD Project! Friday Night Happy Hour will take place approximately every three weeks for the rest of the summer. Oasis Grille will be serving up another yummy buffet dinner with pre-purchase. There are no guest fees for this one and all non-members are welcome to come.
Bird Watching Walk

Tuesday, July 27th
8 am – 10 am

Join us for an informative bird watching walk and adventure along the Bob Jones Trail.
Mike Bush, bird lover and ornithologist will help us to identify birds along the trail.
Bring your binoculars, wear good walking shoes, and join us early for a two hour walk. Meet in the lobby.
REGISTRATION is required (in the lobby or email [email protected]) and is limited to 12 people (members only).
Tennis Mixed Doubles

Every Friday
5:30 – 7:00 PM

Come join us for a good time on the courts! Meet some new people and keep your feet moving. No sign-up necessary. This weekly event is free, and open to members only.
Summer Blast At ABAC

One Week Sessions
June 7 to August 6
Monday – Friday 9 am – 3 pm
Looking for a fun and safe place for your kids to hang out this summer?
Register for the annual ABAC's Kid's Summer Blast! It's an activity based week that will keep your child moving and excited. Each week includes tennis instruction, swim instruction and games, science experiments, art projects, instructional hands on gardening, educational nature walks, soccer, kids' fitness, Kempo, obstacle courses, and a weekly walk to the Avila Barn. All counselors will be trained in COVID-19 protocols. Visit our website or front desk to receive a registration packet! Please contact Travis Hawley at 805-595-7600 ex. 113, or [email protected] if you have any questions
Toiletry Drive

Until August 15
South SLO County Womenade is a volunteer organization that supports SLO County individuals and families in need. Toiletries are among the top five things most requested after food, rent, utilities and gas.
We are collecting the following items in the lobby:
• FULL SIZE (NOT hotel or travel size. Those can be left at Little Free Pantries around the County.)
• Bar Soap
• Liquid Body Wash
• Shampoo
• Conditioner
• Baby Shampoo
• Baby Soap
• Deodorant
• Toothbrushes
• Toothpaste
• Dental Floss
• Lotion
• Razors
• Shaving Cream
• Mouthwash
• Face Cleaning Wipes
• Tampons
• Sanitary Napkins
Thanks for your support!