May 26th - September 1st
6:00 p.m. – 8:00 p.m.
Please note – No Happy Hour July 14 & 28, Aug 11, or Aug 18.
August 18 is BBQ & Bingo, tickets on sale in July
Let the party begin! Great music, featured wineries, food and beverages available for purchase. No guest fees (does NOT include use of the club by non-members). Don't miss any of these fabulous Friday nights.
SUNSET HIKE!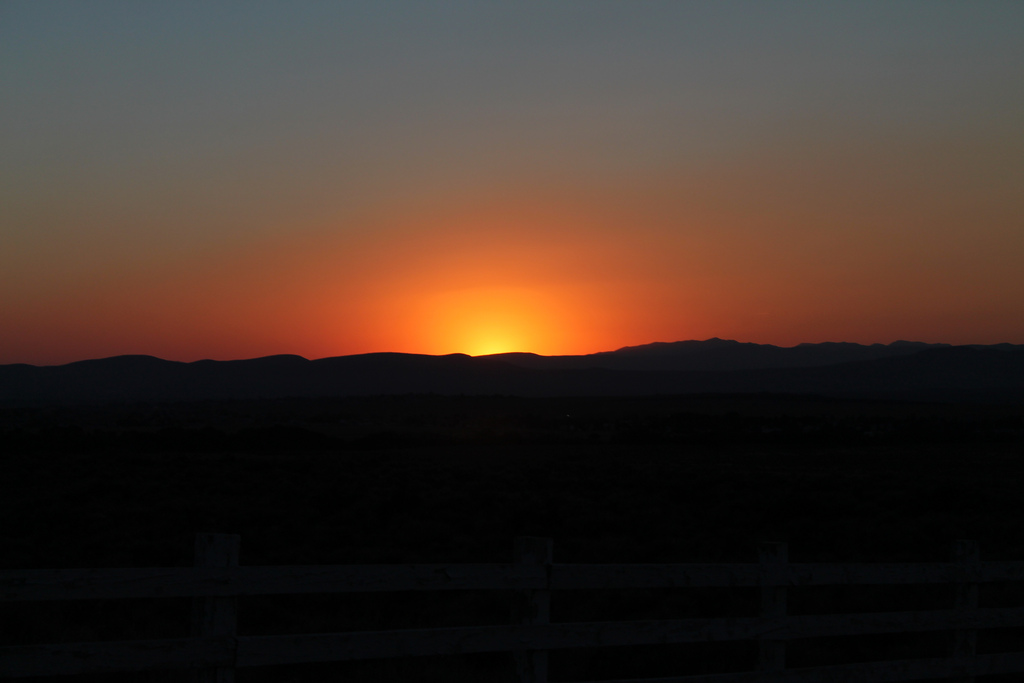 Thursday, July 20th
Join us -
5:30- 8:00 p.m.
Carolyn Jo Silas (our club docent) will be leading us up the Pismo Preserve Trail in Shell Beach. You will see beautiful views of the Pismo and Shell Beach Ocean. This hike is an advanced level hike and requires pre-registration.
Please sign up at the front desk area.
For more information contact Amy in membership, or call 805-595-7600 Ext: 105


Talent Show Cancelled
The July 14th Talent Show has been cancelled due to lack of sign-ups.
Many people asked for one, but it turns out they didn't actually want to be IN one. Ha!


Avila Bay Athletic Club & Spa
SUMMER BLAST!
Looking for a fun and safe place for your kids to hang out this summer? Register for ABAC's Kid's Summer Blast! Last year had a great turnout of enthusiastic and fun-loving kids. ABAC Kids' Summer Blast is an activity based week that will keep your child moving and excited! Each week includes tennis instruction, swim instruction and games, specific art projects, instructional hands on gardening and cooking, educational nature walks, soccer, kids' fitness, Zumba, obstacle courses, and a weekly walk to the Avila Barn. One week sessions run from June 12th until August 4th. Summer Blast takes place Monday through Friday from 9 am to 3 pm.
Visit our website or front desk to receive a registration packet! Questions? Contact Travis Hawley at 805-595-7600 ex. 113



Congratulations to our New Members of the Month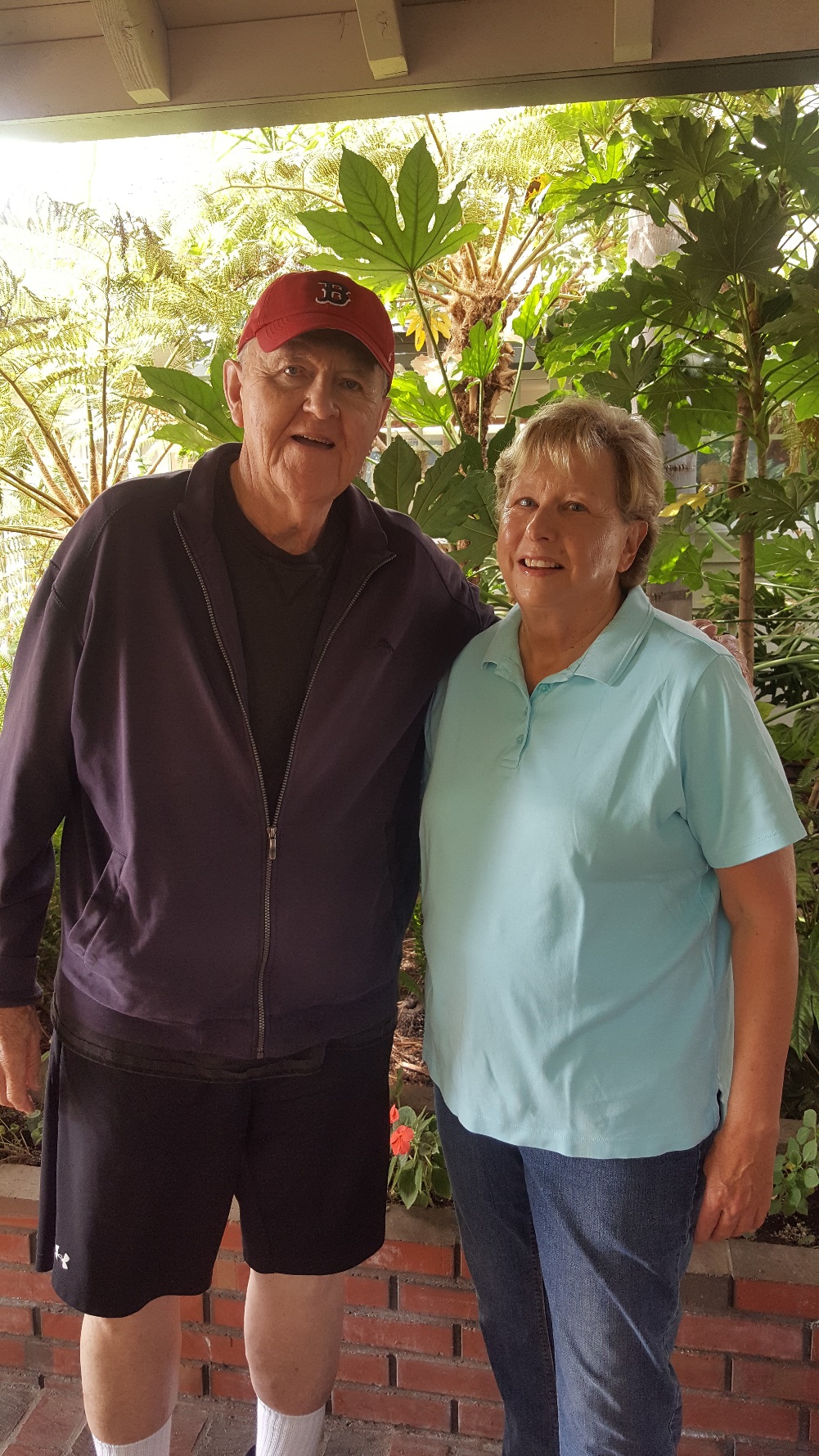 Urban McLellan & Helen McCann
Congratulations to our new members of the month Urban McLellan and Helen McCann! Urban has been a member of the club for over 15 years, and Helen has been a member for about 6! Wow! Helen and Urban moved to San Luis Obispo from Pacific Palisades about 15 years ago. They love the beautiful area and are very happy to be here. They are both retired; Helen worked for the county of San Luis Obispo, and Urban worked in real estate development. Outside of the club Helen and Urban love spending time with their two chocolate labs, Molly and Susie. They love taking them for walks on the beach, and through the neighborhood. Molly and Susie even has their own set of friends! Helen's favorite thing about the club is the beautiful pool, with its surrounding foliage, and beautiful sky above, while Urban loves the variety of different exercise equipment for his routine workout. We are so happy to have Urban and Helen as part of ABAC!
Congratulations again to Urban McLellan and Helen McCann!
Congratulations to our New Employee of the Month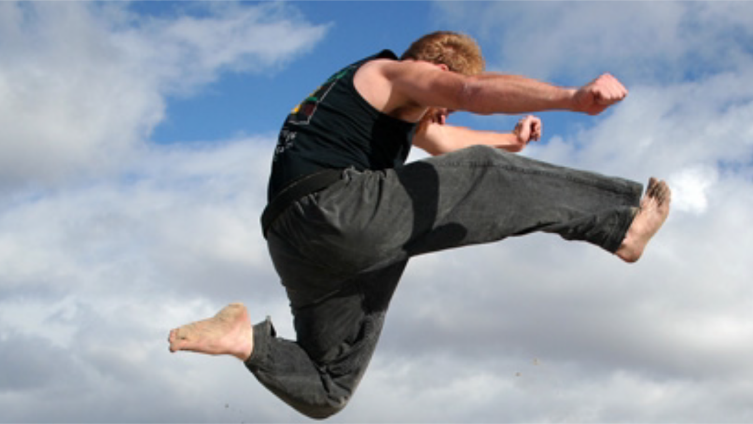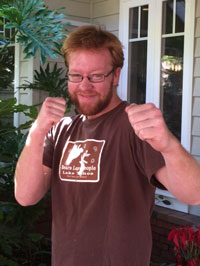 Gary Schmidt
Congratulations to Gary Schmidt as our new employee of the month! Gary has worked at the club for about 10 years now! Throughout the years he has worked in many departments and has worn many different hats. Some of those departments include café, Kids' Club, Summer Blast, Kempo and mini muscle instructor for kids, and now maintenance! Gary loves working with kids; he teaches Kempo here as well as at the San Luis Parks and Rec. When asked about his life Gary said he grew up in San Bernardino and moved to the Five Cities area when he was in the 3rd grade. His hobbies are Martial Arts, hiking, going to the gun range, and reading. Gary's favorite thing about the club is the people! We are so proud to have Gary here as part of the Avila Bay Athletic Club & Spa family! Congratulations again to Gary Schmidt as our new employee of the month!


36th Annual Avila Bay 2017 Junior Tournament
July 7th-9th
Entry Deadline: July 3, 2017

Boys & Girls Singles: 10s, 12s, 14s, 16s, 18s
Boys & Girls Doubles: 14s & 18s
Entry fees: Singles- $43.50 Doubles- $28 per player
• CONSOLATION DRAWS IN ALL SINGLES EVENT FOR FIRST ROUND LOSS
• In large draws, matches may begin July 7th in the afternoon
• Match times available after Wednesday, July 5th, 6pm at www.scta.usta.com, click on "Find a tournament", and input Tournament ID # 650000517

TO ENTER ON-LINE, GO TO TENNISLINK.USTA.COM, CLICK ON "TOURNAMENTS", UNDER "FIND A TOURNAMENT" ENTER TOURNAMENT ID # 650000517
TO ENTER BY MAIL, COMPLETE FORM BELOW AND SEND WITH PAYMENT TO: Tournament Director, PO Box 2149, Avila beach, CA 93424

Name: ___________________________________ Phone: _______________________
Email: _________________________ USTA# ______________________ DOB: _____________
Address: ___________________________________________________T-Shirt Size___________
Partner's Name: ____________________________________________ Phone: ________________________
Partner's Email: __________________________ USTA#______________________ DOB: ______________
Partner's Address: _____________________________________________
Singles: BOYS GIRLS 10 12 14 16 18 $43.50
Doubles: BOYS GIRLS 14 18 $28 pp

Tournament site: Avila Bay Athletic Club & Spa
6699 Bay Laurel Place, Avila Beach, CA 93424
Tournament Phone: 805-595-7600ext106
Email: [email protected]


Your Weekly Tennis Ticket for SUMMER June 12 –September 8
Monday
2:00-4:00 Advanced Tournament Clinic (Hugh, Cami, Korey) $30.00

4:00-5:30 Advanced Juniors Clinic (Staff) $20.00
No reservation of Ball Machine from 2-5:30 PM
Tuesday
1:30-2:00 Tiny Tots Clinic (4-6 yrs) (Staff) $15.00
2:00-3:00 Beginners Junior Clinic (Staff) $15.00
3:00-4:00 Intermediate Junior Clinic (Staff) $15.00
6:00-7:30 Intermediate Adult Clinic (Staff)* $20.00
Wednesday
2:00-4:00 Advanced Tournament Clinic (Hugh, Cami, Korey) $30.00
4:00-5:30 Advanced Juniors Clinic (Cami & Korey) $20.00
6:00-7:30 Advanced Live Ball (Staff) $20.00

No reservation of Ball Machine from 2-5:30 PM
Thursday
9:30-11:30 Adult Clinic (Leah) Varies
2:30-3:30 All level drop in Clinic (Staff) Free for members
2:00-3:00 Beginners Junior Clinic (Staff) $15.00
3:00-4:00 Intermediate Junior Clinic (Staff) $15.00

*This can be a live ball clinic if there are a minimum of 6 people here.
Friday
9:00-10:00 All level drop in (Staff) $10.00
5:30-7:00 Tennis Social – Mixed Doubles Free for members
through September 1
Saturday
9:00-10:00 Beginning Tennis Clinic (Staff) $15.00
11:00-12:00 Intermediate Tennis Clinic (Staff) $15.00
12:00-1:00 Advanced Tennis Clinic (Staff) $15.00


Tennis Information by Michael Marquez
Mixed Doubles Friday's are continuing to grow in participation each week. This is a great opportunity to gain match experience, meet other members and listen to music while you play. Please sign-up in the tower so we can plan for all that are coming.
Clinics on Saturday morning and afternoon will continue with Coach Corey Pang for beginner, intermediate and advanced players. Corey P is also available for individual lessons or group lessons on Thursday evenings and Fridays. Dan Cardiff was leading these clinics for the last two months, but had a prior commitment coaching the UC Berkeley junior tennis camps over the summer.
During summer months staying hydrated is essential. Drink at least 16-20 oz. of water (one standard bottle) or electrolyte-enhanced sports drink two hours before the tennis practice or match play. Drink 4-8 oz. of water for a light to medium workout and 8-16 oz. of water for a heavy workout every changeover during practice or match play. (32-60 oz. of fluid per hour). If practice or match play is expected to be longer than 60 minutes, an electrolyte-enhanced carbohydrate beverage would be a better option.
I also recommend keeping a wet towel handy on the changeover to cool down while playing. Some of our members use the Frogg Toggs Chilly Pad Cooling Towel or KoolGator Cooling Neck Wraps during match play on hot days.
The most common question I receive is what's the best age to get my child into tennis?
I've seen the most success with kids doing group lessons starting at age 5. They need to have fun with their friends and playing games before they take private lessons. By age 7 or 8 they are ready to learn technique in a one-on-one situation. I encourage kids to try lots of sports until about age 12 when they have matured enough to see what they like and what they are willing to work at to be successful at one sport. They will also be mature enough to be able to assess what they are good at and where their talents lie. I started playing tennis at age 5 and fully committed to playing tennis at age 12. I participated in soccer, baseball, basketball and tennis before I fully made the commitment to tennis.


ELITE TENNIS CONDITIONING FOR JUNIORS (ages 14-18)*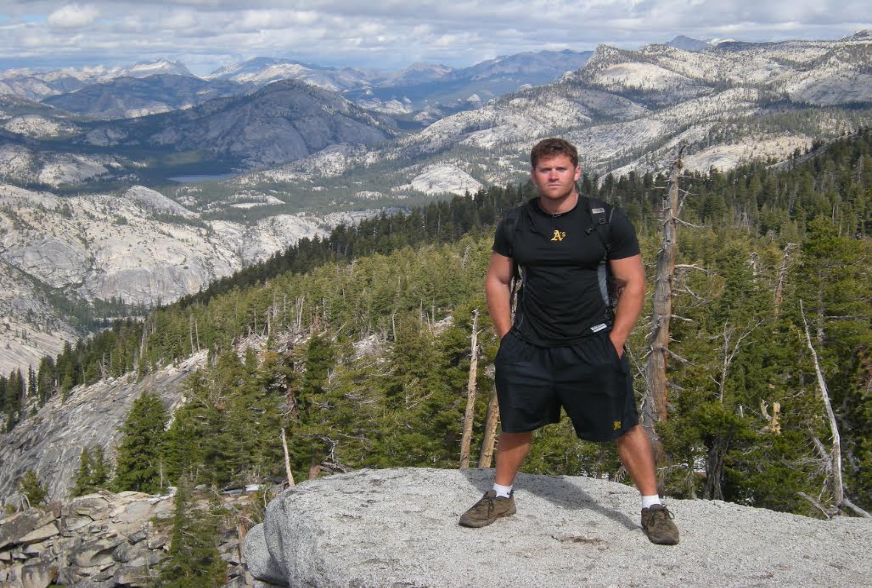 TIME: Mon, Wed 4:00 – 5:00 (immediately following advanced summer tennis clinics)
Appropriate for highly-conditioned teenage players becoming more serious about their tennis, as well as current or aspiring collegiate or professional players.
All group (5-10 individuals) tennis conditioning sessions are $20 for one hour of mixed agility, footwork, balance, strength & conditioning drills.
*Age ranges vary with physical development; Chris permits those selected to join training groups on case-by-case basis.
From Our Spa

HAPPY 4TH OF JULY from the Salon/Spa Ladies ...

Welcome Summer with Pretty Nails, Beautiful Hair, Gorgeous Skin, and Relaxing Massage!

Get your feet ready for sandal season for a relaxing pedicure for only $40 or a deluxe pedicure for $50 (Includes sugar scrub and foot massage) Sandra Bishop is excited to meet you!

Are you ready for a new color and hair style? Nancy Tejada is our talented hairstylist!

Does your skin need some hydration and exfoliating? Christina Jacobson is looking forward to giving you skin care!

We have 9 massage therapists to help you relax, relieve pain, improve circulation, relieve stress, increase relaxation, and aid in your general wellness. Massage Therapists typically complete an education program of 500 or more hours of study and experience. We look forward to meeting you or seeing you again. GIVE US A TRY... SCHEDULE a 30 MINUTE MASSAGE OR have a 15 MINUTE CHAIR MASSAGE. Please contact Diane DiResto Spa Director, with any questions or to make an appointment. She looks forward to getting to know you. [email protected].


CLUB REMINDERS:
Please put on sunscreen at least 10 minutes prior to entering the pool. This allows the sunscreen to activate, and also keeps the lotion from just washing off into the pools.
Please wear a shirt and shoes/flip flops when in the clubhouse
All ages are allowed in each pool. Those not swimming laps should use the Free Swim Lane when at the large pool.
Lifeguards do not replace parents watchfulness – please keep your eyes on your kids under age 14 at all times.


Aquatics
Can you believe the year is already half over!? Where has the time gone?? Fortunately, we've still got the best months of summer ahead of us! The pool has been a popular place here at the club, and I want to thank everyone for being courteous and understanding of the larger numbers of people that have been coming to enjoy the water!
With the increased heat lately, I know everyone is being extra conscientious about putting on sunscreen. However, please remember that in order for it to work the best, it needs to be applied about 15-20 minutes before going in the sun. I've noticed several people spraying and lathering, and then jumping right in the water. Not only does this immediately wash off almost all of your sun protection, but it also contributes to cloudy pool water. You might want to consider applying your sunscreen before getting in the car and heading to the club—that way you can jump in the water right when you get here!
Our summer lesson program is going strong this year! If you are interested in getting your little ones in our special summer group lessons, please do contact me soon. We limit each class to only two swimmers, so your child is guaranteed to get personalized attention. However, the schedule is getting quite booked. If you miss out on the special summer lessons, we do still offer private and semi-private lessons at all times throughout the year.
Starting this month, I wanted to add a little fun to the Aquatics section of the newsletter. Each month I'll have 3 things for you: a swimming tip, a challenge of the month, and a swimming trivia question. The first person to e-mail me at [email protected] with the correct answer to the trivia question will receive a free 15-minute mini swim lesson!
Here are the fun things for July:
Swim Tip: Focus on exhaling when you breathe. Most people hold their breath the entire time their head is in the water. Instead, focus on a long, smooth exhale until you feel your lungs are empty. Then, turn your head and take a deep breath. It will help you relax and not get as tired when you swim.
Monthly Challenge: Invite a friend to swim 500 yards with you, and see who can do the most of it non-freestyle (i.e. Backstroke, Breaststroke, or Butterfly). If you'd like to boast about your accomplishments, e-mail me your times and I'll give you kudo's in next month's newsletter!
Trivia Question: If Michael Phelps were able to swim continuously at his personal best 100m Freestyle time without stopping or slowing down, how long would it take him to get across Lake Tahoe? You can neglect waves, wind, currents, having to avoid boats, Tahoe Tessie, etc. Remember—the first person to e-mail me the correct answer wins a free 15-minute mini swim lesson!
Wine & Paint Night- Wine & Paint night is back! Please look out for the flyer with instructions to reserve your spot!
$45 per person and INCLUDES your first glass of wine!
Questions? [email protected] or 805-595-7600 ext. 113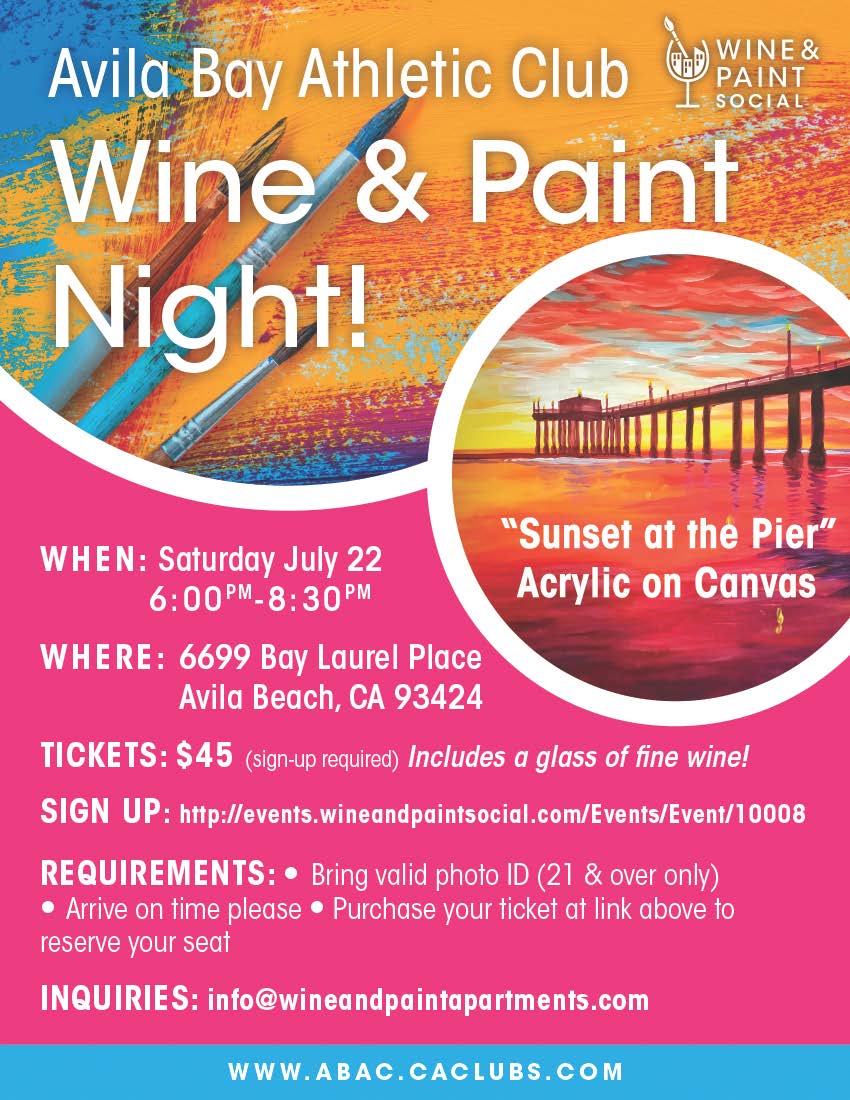 Movie Night in the Park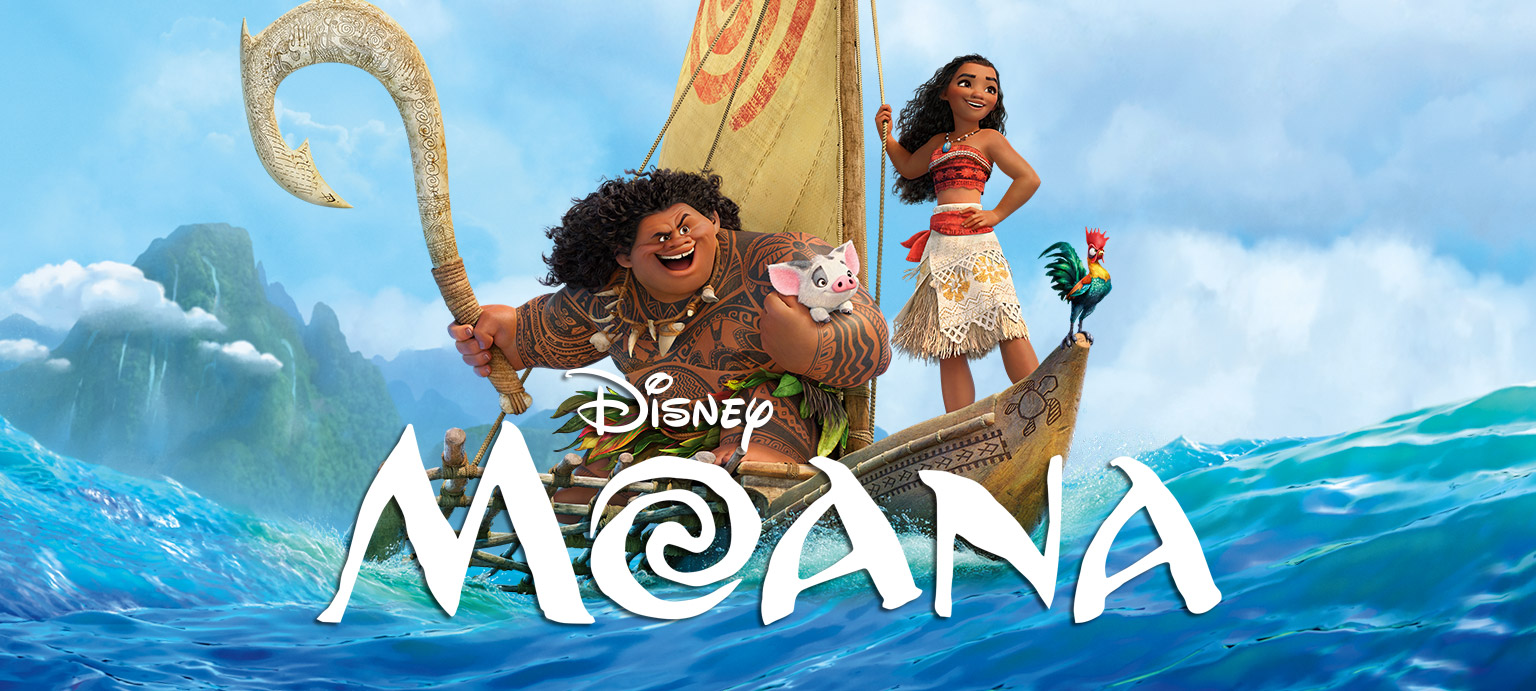 Movie Night is back!
Everyone is invited: Family, Friend's, Guests, Employees, EVERYONE. Please come out and enjoy the fun evening on July 29. We will be showing "Moana" and providing popcorn and hot Chocolate! Bring your lawn chairs, blankets, pillows, and teddy bears. The fun starts when the sun goes down (8-8:30). Arrive early to get the best spot and maybe order dinner from our Oasis Grille!
The movie is free for members and guests. Questions? [email protected] or 805-595-7600 ext. 113
Special Events at the club
No better way than to start the year off than with a PARTY! The Avila Bay Athletic Club & Spa is the perfect venue for any special occasion! Our mission at the Avila Bay Club & Spa is to ensure your happiness and satisfaction with the planning and implementation of your event. We tailor each and every event to result in a day (or evening) that is enjoyable and stress-free, and one that creates a beautiful lasting memory for yourself, your family, and your friends. You will find our staff to be personable and experienced. Attention to detail and superb service are our specialties. Our skilled and accomplished Oasis Grille team is always eager to please, offering the convenience of on-site catering and a wide variety of delicious menu/banquet choices. The Avila Bay Club & Spa is the ideal site for a memorable celebration!Questions? Please contact Travis Hawley at 805-595-7600 ext. 113 or [email protected]
Kids' Club
Summer is in full swing! It is so great to be able to play with all of our friends all day long. Since we may be taking some trips over the park during the day, please remember to have sunscreen! Also, come and take advantage of our Happy Hours' on Friday nights. It coincides with the buffet and concert times so parents can get a little down time to enjoy the festivities and the kids can get together and enjoy some supervised play.
Just a reminder that Kids' Club will be closed on July 4th in observance of Independence Day.
With a new month We have a new Kid of the Month.
Congrats to Teague Murphy!!!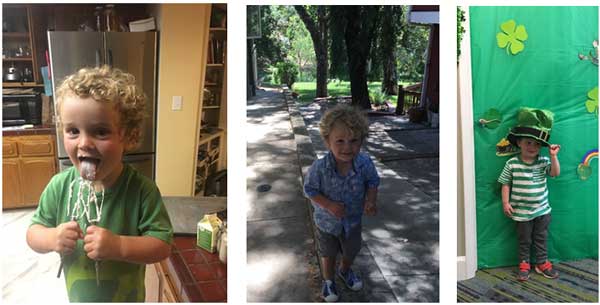 He has grown so much and is such a great friend to everybody in Kids' Club. He is so much fun to play with and brings a smile to everyone's face. If you see him around, give him a great big congrats!!!



Parent Night Out will be happening again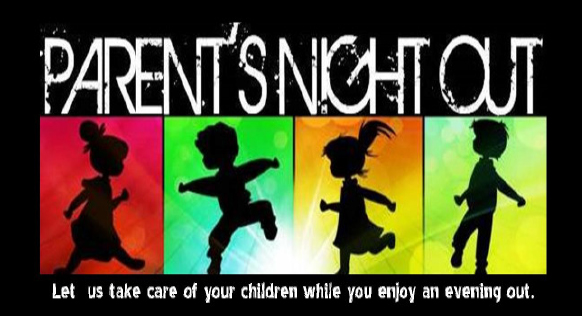 July 8th from 5:30pm to 8:30pm.

Take the night off and do whatever makes you happy while we take care of dinner and entertainment. As always, there will be dance parties, obstacle courses, many games, crafts, snacks to eat, and an overall great time. This event is open to non-members as well so please invite your friends and neighbors that you think would love to have a great time too. Please reserve your spot by signing up either in Kids' Club or at the front desk. I look forward to another great month in Kids' Club.
You can always email [email protected] also. Don't miss out on the fun!!!



Thank you from Travis
As many of you know I got married last month and I couldn't feel more appreciative for all of our members love and support! Carly, Charlotte, and I are overwhelmed with all the gifts, sweet messages, and positive words as we embark on this new journey together. We had a beautiful ceremony on the lawn at the Avila Village Inn followed by an even more beautiful reception here at the club in the back garden. The Avila Bay Athletic Club & Spa will always hold a very special place in my heart as will the management team, staff, and members. I've grown so much over the last 7 years here, we just couldn't think of a better location for our special day. So again thank you all so much for everything and I look forward to many more years here at the greatest club on earth!
-Travis
Cake Walk Success!!!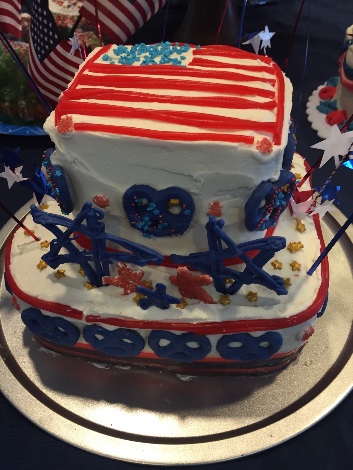 1st Place Member
Carson Norrbom
(He dipped all the pretzels himself without Mom's help!)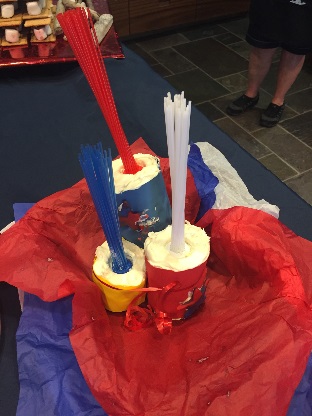 2nd Place Member
Kelton Clark
(He is 8 years old!)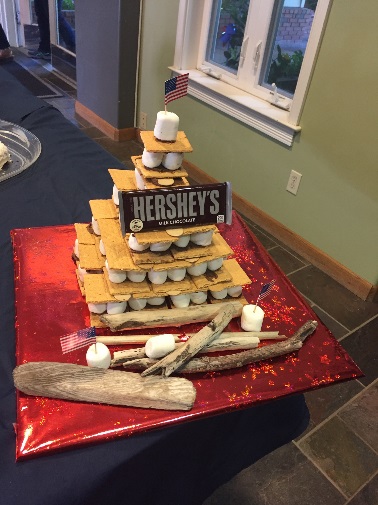 1st Place Employee
Megan Beach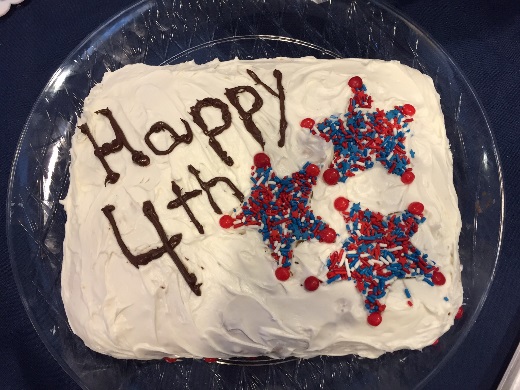 2nd Place Employee
Diane Diresto