2018 Guest Passes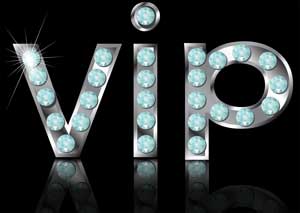 Thank you for your patience with the pool project!

The 2018 guest pass policy will be the same as last year, with us keeping track of your two free passes per month. The member must be present with their guest, and sign at the front desk for the pass use.
We want to thank you for your patience with the pool project by offering all members an extra two guest passes during the month of January. So in January, you get FOUR passes!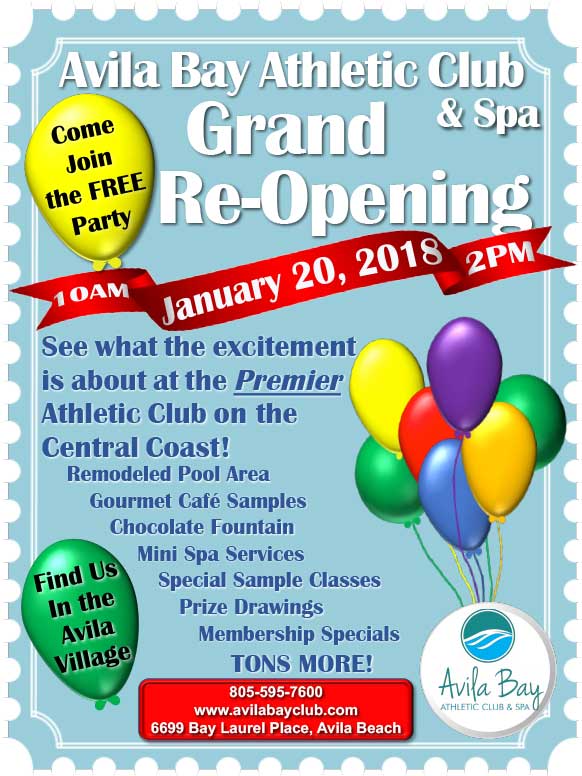 Congratulations to Our New Members of the Month!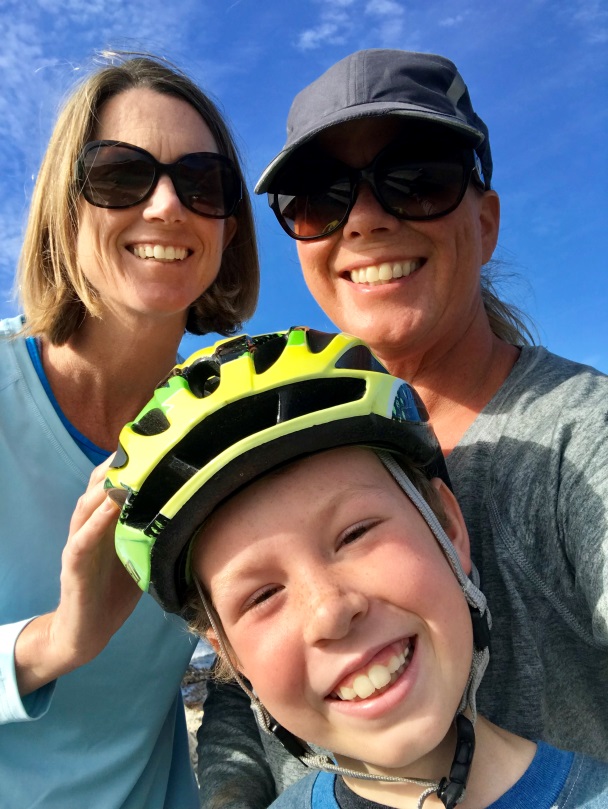 Congratulations to the new Members of the Month Tracy Steele, Finn Steele, and Michelle Adams! Tracy and Michelle have been members at the club for about four years now. Tracy is a director of student services for Stanford online high school and Michelle is an operations manager for Ancient Nutrition, where they produce nutritional supplements. Finn is eight years old and in third grade. When they are not at the club they love to go snowboarding, hiking, and camping. Tracy and Michelle like to go surfing on their time off, while Finn also likes to play video games. The whole family enjoys playing tennis and the fun in the Kids' Club. Their favorite things about the club are the staff, cleanliness, Tracy enjoys the yoga classes, Finn enjoys the Kids' Club, and they all enjoy swimming. Congratulations again on being our Members of the Month! We are so happy to have you as part of the ABAC FAMILY!
Congratulations to Our New Employee of the Month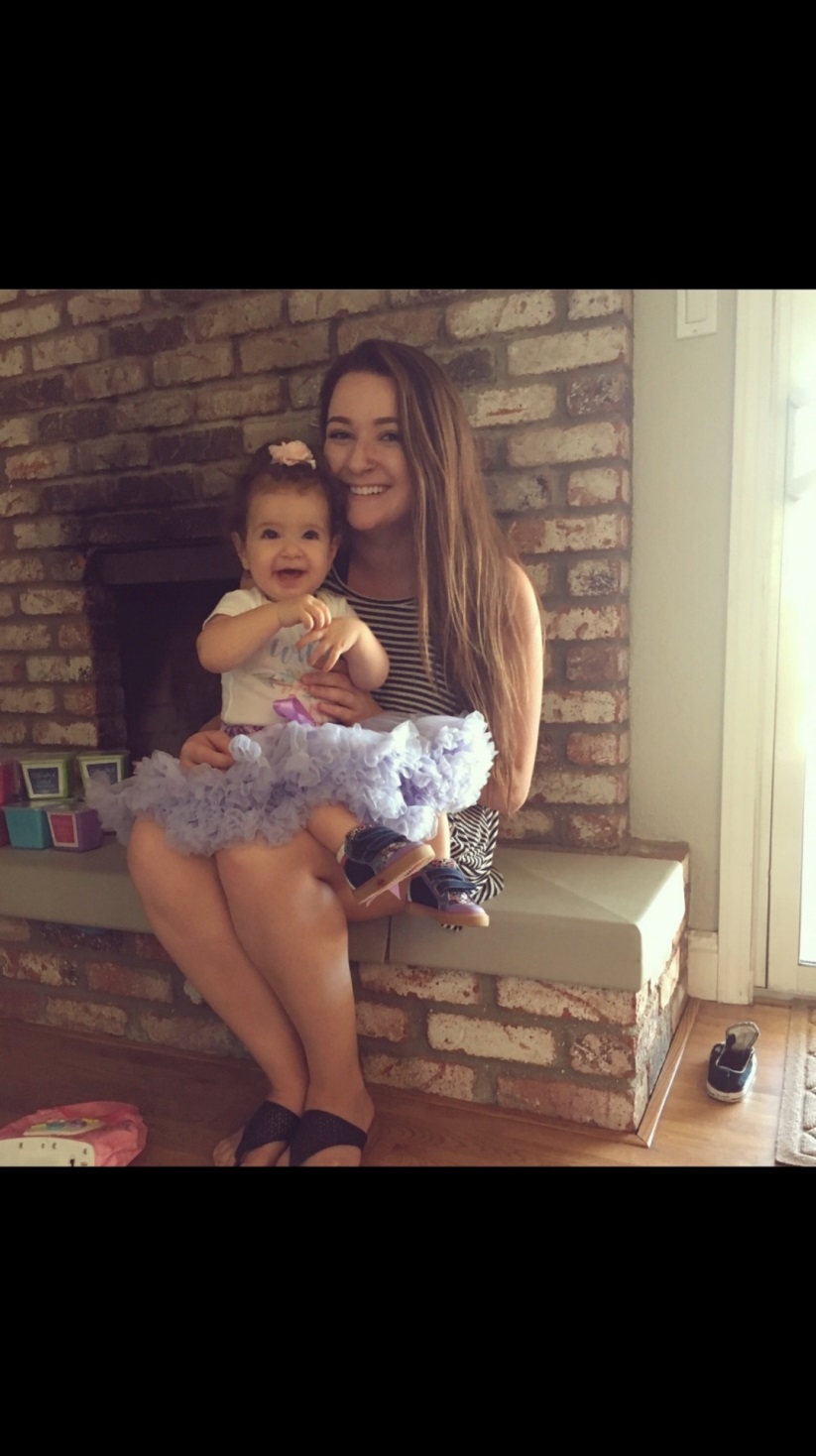 Congratulations to our new Employee of the Month Jamie Maita! Jamie has worked in the Kids' Club for over a year now, and is really great with all the kids. She is currently in school studying child development. Jamie moved here from Livermore about a year ago to attend school. When Jamie is not at work she babysits, enjoys going to the beach, and goes on hikes. Jamie's favorite thing about the club is how friendly the members and staff are. She has been a great asset to our team and we are grateful for her. Congratulations again to Jamie Maita for being our new Employee of the Month!
Nutrition Department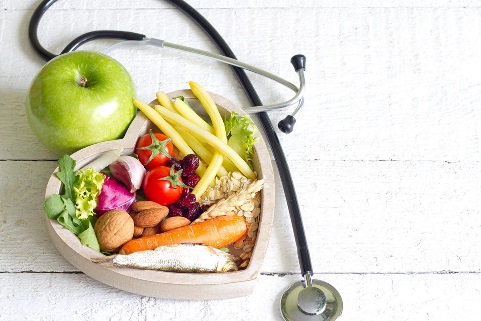 Happy 2018!

Your dietary needs are as unique as your fingerprints. Discover your body's perfect fuel mix with Metabolic Typing®.
There is no "one size fits all" approach to eating healthy foods!
Foods themselves are not good OR bad. Dietary solutions need to be tailored to individuals, because what works for one person may have no effect on another person, and may make a third person worse.

As an example: Eskimos thrive on very large quantities of fat while people born in the tropics stay healthy eating fruits, grains and other light vegetarian fare.

The goal of Metabolic Typing® is to eat for your biochemical individuality -allowing you to build and restore health at the cellular level. Individual attention is necessary to provide understanding of YOUR specific metabolic patterns.
. Prevent and reverse chronic illness
. Optimize your physical energy and your mental clarity
. Lose weight naturally and maintain your ideal weight
. Strengthen immunity
. Slow down the aging process
. Enhance athletic performance
. Overcome mood swings and depression

Call Connie Rutledge CNC today at 805-440-6869 to schedule and get balanced today!
2018 is YOUR year!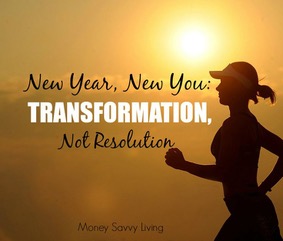 Let's make 2018 your best year yet! Set your fitness goals on fire and join us in one of our new Small Group Trainings!

We have several to choose from with very qualified trainers. They begin the week of January 15th so the timing is perfect! You must sign up at the front desk! There is no better investment than your health.

Our new schedule will begin January 15th as well. Look for some fun, new classes and be sure to join us for our annual open house on January 20th for some sample classes that day!

Happy Health!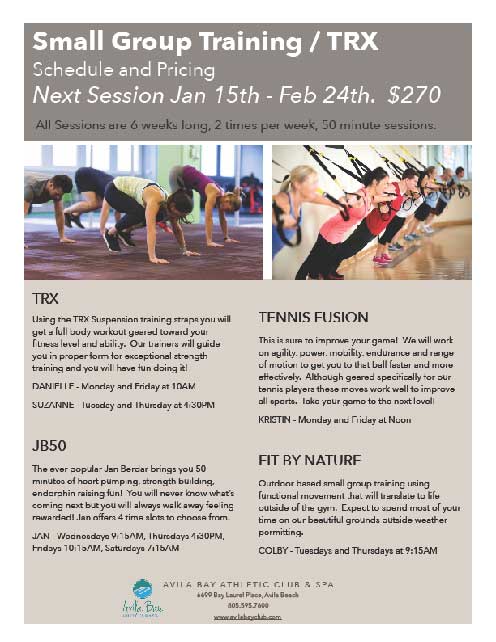 Spa Department



Are you ready to start the New Year off right with Avila Bay Athletic Club & Spa. We are ready to schedule your Spa Day! Those gift cards will come in handy when you book your Spa Appointments.

Schedule a monthly Massage, Facial, Pedi and Mani and New Hair Color. The weeks go by quickly so if you book an appointment ahead of time, you can look forward to it every month!

Put yourself at the top of the list this year. The old adage is true; we really can't help others until we help ourselves. Taking care of yourself and striving to reach your own goals will make you a better spouse, friend, child, and parent. Our examples have a far greater impact on those around us than anything we might say, and taking care of your own health and well-being means you'll be around longer for your loved ones too!

Be sure to make time for yourself each day to work toward your goals, or to attain the lifestyle you want.

Give yourself the gift of relaxation, you deserve it!



Aquatics Department


Happy New Year! As I write this newsletter entry, we are in the final stages of getting our pool done. The deck is complete, the pool has been sanded, and they are just getting ready to put the fiberglass liner on the bottom; it won't be long before we have our fabulous pool ready for all of you to enjoy! I know everyone is really looking forward to it, and I wanted to take a minute to remind everyone of our pool etiquette tips so that all of our members and guests can enjoy the pool:
The pool is a shared resource. I, myself, love having my own lane to swim in, but please remember to be courteous to others. If all of the lanes are occupied, you can split the lane, but please let the person currently in the water know that you are entering the lane and agree on which side each of you will take. If there are two people already in all lanes, it is acceptable to have 3 in a lane and to circle swim. Again, please notify your lane mates prior to entering a lane.
The lane closest to the tennis courts is reserved for free swim. It may be used by children (with parents or guardians nearby!), aqua-jog, lessons, or by anyone who prefers not to swim laps. All other lanes are for lap swimming use by all ages.
The deep end is the only safe place for diving. If someone is occupying a lane, please do not dive in until they are well out of your way, or give them a head's up that you plan to dive in.
Sun block works best when applied at least 20 minutes prior to entering the pool. Doing so will prevent it from washing off right away and will also help keep our water clean and clear.
Please enjoy all food and drinks outside of the pool. Water is ok to drink in the pool. Remember to keep all glass containers away from the pool deck where bare feet like to hang out.
A little bit of courtesy will go a long way to keeping our pool environment pleasant and inviting to everyone!

In January, I have some aquatics and safety classes for adults and children as well:
Adult and Pediatric CPR/AED. This class is offered on January 13th from 3:30 – 7:30. The cost is only $50, or $30 if you do not need the certification card.
Parent-and-Me: This class will help you get your baby or toddler (6 months to 2.5 years old) better prepared for swim lessons. The class includes four 30-minute sessions on Mondays and Fridays beginning January 15th. The cost is $50 for members and $70 for non-members.
Children's After-School Swim Academy: I have two sessions, each with four 30-minute lessons on Tuesdays and Thursdays. The first session starts January 16th; the second session starts January 30th. The cost is $65 for members and $85 for non-members.
Please see our website or fliers around the club for more info, or you can contact me in the Aquatics office at 805-595-7600 x111 to sign up as well.

I look forward to seeing everyone at the pool in the New Year! - Mitch



Tennis Department
NEW SUNDAY CLINICS IN 2018
Tennis professional Dan Cardiff is adding a beginner adult clinic from 8 am to 9 am, intermediate adult clinic from 9 am to 10 am and an advanced adult clinic from 10 am to 11 am. Dan has this same schedule on Saturday morning's for those that want to improve and take their game to the next level.


BALL MACHINE PRICING UPDATE
Ball Machine pricing update for 2018 is $10 hourly or prepaid series sales of $80 for ten sessions.


AVILA BAY CLUB NEW RENTAL RACQUETS
Starting January 1, 2018 we will be exclusively carrying the latest technology of Wilson products for our racquet rentals. Please ask a tennis tower staff member to test the newest and latest technology to improve your game. All racquets are available for purchase at Tennis Warehouse Retail Store located on 181 Suburban Road in San Luis Obispo. The older antique racquets that are currently available in the tennis tower will no longer be available after December 31.

The new Wilson racquets that will be available include:

Wilson Ultra 100 Countervail Racquet Mid +
Wilson Ultra 105S Countervail Racquet OS
Wilson Blade 98 Countervail Racquet (16x19)
Wilson Burn 100 Countervail Racquet Mid +
Wilson Pro Staff 97 Countervail Black Racquet
Wilson Pro Staff RF97 Autograph Racquet
Wilson Pro Staff 97 Racquet

Wilson Ultra 25" Junior Racquet
Wilson Ultra 26" Junior Racquet
Wilson US Open 21" Junior Racquet (6 yrs old +)
Wilson US Open 25" Junior Racquet (9-10 yrs old)

Frame: Pro Staff, Burn or Blade
Finish: Gloss
Base Color: White
3 & 9 Decals:
Finish: Gloss
Base Color: Royal Blue
Bumper & Grommets
Base Color: White
Logos:
Wilson Logo: Royal Blue
Franchise Logo: Silver
Grip:
Main Grip: White
Personalize:
Font: Script
Color: Light Grey
Characters: Avila Bay


AVILA BAY CLUB 4.0 TEAM IN DISTRICT PLAYOFFS
Avila Bay Club Men's 4.0 team will be competing in Southern California district north area playoff at iTennis El Monte facility on January 6 -7.
Avila Bay Team roster includes Steve Lakowske, Aaron Burch, Ken Johnston, Mike Stanton, John Lyle, Mark Hickenbottom, Fred Mina, Stephen Wagner

Avila Bay Club vs. Santa Barbara Average Joes 1/6/18 : 4:45 P.M.
Avila Bay Club vs. Los Angeles Unforced Terrors 1/7/18 : 9:45 A.M.
Avila Bay Club vs. San Gabriel Valley: La Habra 1/7/18 : 1:15 P.M.
USTA LEAGUE PLAY STARTING JANUARY 2018
The captain's meeting has been rescheduled to Wednesday, January 10 at 5:30 pm at the Madonna Inn bar, led by Mari Gibbs Taylor the Central Coast League Coordinator. Anyone wishing to form a team should attend this meeting. Please be prepared to have your team's schedule availability to set up times with other captains.
Interested in getting in more competitive tennis? Want to improve your game, meet more players at our club, travel and play at other clubs and have a good time doing it? Well then, the USTA League play is for you. ABAC is looking for players to fill up teams for the women's, men's and mixed league play starting soon.

All match play is based on a rating system so you will play with and against players with similar abilities and skills. Whether you're new to tennis, coming back to the game after a long lay-off, or a veteran out here playing every week, there's a spot for you!

League play is sneaking up on us quickly, so please contact Michael Marquez today at [email protected] to sign up or if you have any questions relating to the leagues.

*The USTA (United States Tennis Association)is the major funder and driver of tennis programming and development in the United States so you will have to join as a member to be able to play.

These are the divisions that will be playing nationally this Winter/Spring:
Men's and Women's 18 & Over USTA league 2.5/3.0/3.5/4.0/4.5/5.0 . = 5 lines: 2 singles and 3 doubles
Men's and Women's 40 & over USTA league 2.5/3.0/3.5/4.0/4.5+ . = 5 lines: 2 singles and 3 doubles
USTA Mixed Doubles 18 & over 6.0/7.0/8.0/9.0/10.0 = 3 lines. Players must be within 1.0 level


ABAC TENNIS INFORMATION
Your Weekly Tennis Ticket for Winter Effective January 1, 2018

Monday
4:00-6:00 Advanced Juniors TOURNAMENT Clinic (Hugh's) $30

Tuesday
3:30-4:30 Beginning Junior Clinic (Monthly Sessions) $15 (8-10 years)
4:30-5:30 Intermediate Junior Clinic (Monthly Sessions) $15 (11-14 years)
4:30-6:00 Advanced Junior Clinic (Drop-in) $20
6:00-7:30 Intermediate Adult Live Ball $20
By reservation (8 maximum)

Wednesday
4:00-6:00 Advanced Juniors TOURNAMENT Clinic (Hugh's) $30

Thursday
9:30-10:30 Adult Clinic (Leah) $Varies
10:30-11:30 Adult Clinic (Leah) $Varies
2:30-3:30 All level drop in Clinic Free for members
3:30-4:30 Beginning Junior Clinic (Monthly Sessions) $15 (8-10 years)
4:30-6:00 Intermediate Adult Live Ball $20

Friday
9:00-10:00 All Level Drop-in Clinic $15
3:30-4:00 High Five Tennis (Monthly session) $15 (5-7 years)
4:30-6:00 Advanced Junior Clinic (Drop-in) $20

Saturday
8:00-9:00 Beginning Tennis Clinic $15
9:00-10:00 Intermediate Tennis Clinic $15
10:00-11:00 Advanced Tennis Clinic $15
LESSON / CLINIC PRICING UPDATES PRIVATE TENNIS LESSONS
With Tennis Director Michael Marquez or Head Pro Hugh Bream
1-hour lesson - $70 Mbr / $80 Non Mbr
1/2-hour lesson - $40 Mbr / $45 Non Mbr
With Assistant Pros Korey Kolb, Corey Pang, Dan Cardiff, Garrett Patton, or Leah Minnery
1 hour lesson - $60 Mbr / $70 Non-Mbr
1/2 hour lesson - $35 Mbr / $40 Mbr
Scheduled Adult Team or Group Clinics
3-4 Participants: $30/1.5 hour clinic per person
5 + Participants: $20/1.5 hour clinic per person
3-4 Participants: $20/1 hour clinic per person
5 + Participants: $15/1 hour clinic per person
Drop-in Clinics (One Hour)
$15 Member / $20 Non-Member

To schedule a lesson or sign-up for a clinic, please contact the Tennis Tower at 595-7600 ex 106 or email [email protected].
Pricing effective September 15, 2017.



Wine Club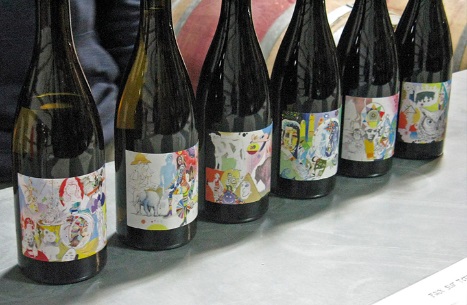 Join us every third Friday for a night of Great Wines & Good Times. This month we are meeting January 19, from 6-7:30 and are happy to have Ryan Pease from Paix Sur Terre Wines! As always we will have wonderful Hors d' ouerves prepared by the Oasis Grille staff. The event is $20 with RSVP and $25 at the door. Non-Members are welcome but be sure to reserve your spot as they are going fast! Child care is also FREE with reservation. Questions? Contact Travis Hawley at [email protected]


Kids' Club
Welcome 2018!

We had a great 2017 and are hoping for another one. Please help us start the year by updating your registration paperwork in Kids' Club. We will be handing out new forms for you to update and bring back filled out. It's for the safety of your child so we appreciate your help with this matter. You are legally required to have them updated yearly.

I would like to say a big congratulations to Gianmarco Rizzo for being nominated and chosen as the newest Kid of the Month. Gianmarco always comes to play and does a great job playing with friends - especially if they are playing with the car tracks! His happiness shines more and more these days in Kids' Club. We are so happy to see that he comes to play with us every week!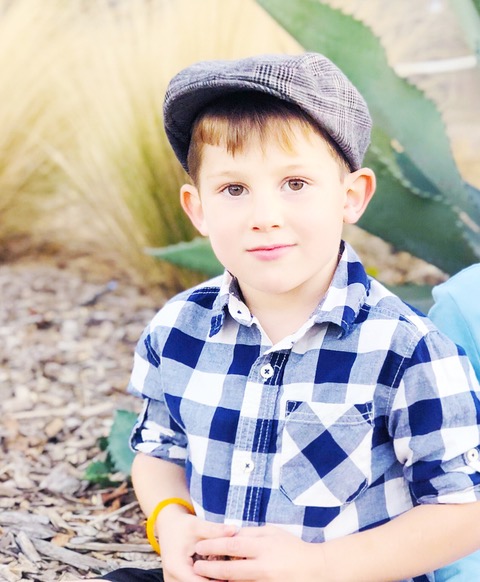 Keep an eye out for the MANY activities that Avila Bay Club offers for kids other than just our amazing Kids' Club. We have kids fitness classes, swim lessons, swim team, tennis for kids, Parents Night Out, etc. And Kids' Club itself does some fun thing throughout the year like a book exchange, pizza party, end of Summer ice cream social, etc.
Please feel free to contact Bre with any questions or concerns, or even just to say hello!
[email protected]. Thank you!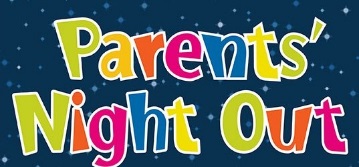 A brand new year is here! That means that this month's Parent Night Out is going to be epic. We are going to continue celebrating the 2018 welcome for this fun event. Bring the kiddos to us and we will feed them dinner, do an art activity, play social games, tire them out, and send them home ready for bed. Saturday, January 13th from 5:30pm to 8:30pm, take some time to yourself. It's the rare opportunity to leave the kids and not have to stay on site so take advantage. Don't miss out and sign up in Kids' Club, at the front desk, or email [email protected] today to reserve your spot!


Pismo Preserve Hike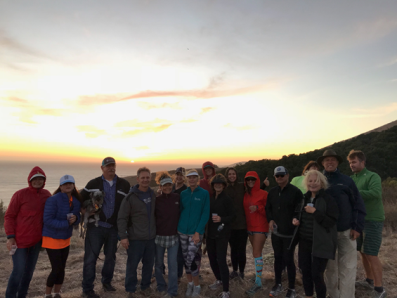 Sunday, January 14th
9 am-12 Noon

Join us on this beautiful docent led hike up on the Pismo Preserve. This is an intermediate 4 mile hike. You will enjoy views of the ocean and valleys from the mountain top.

Space is limited, so please sign up with Amy in membership if you are interested. 805-595-7600 ext: 105