Congratulation to our New Member of the Month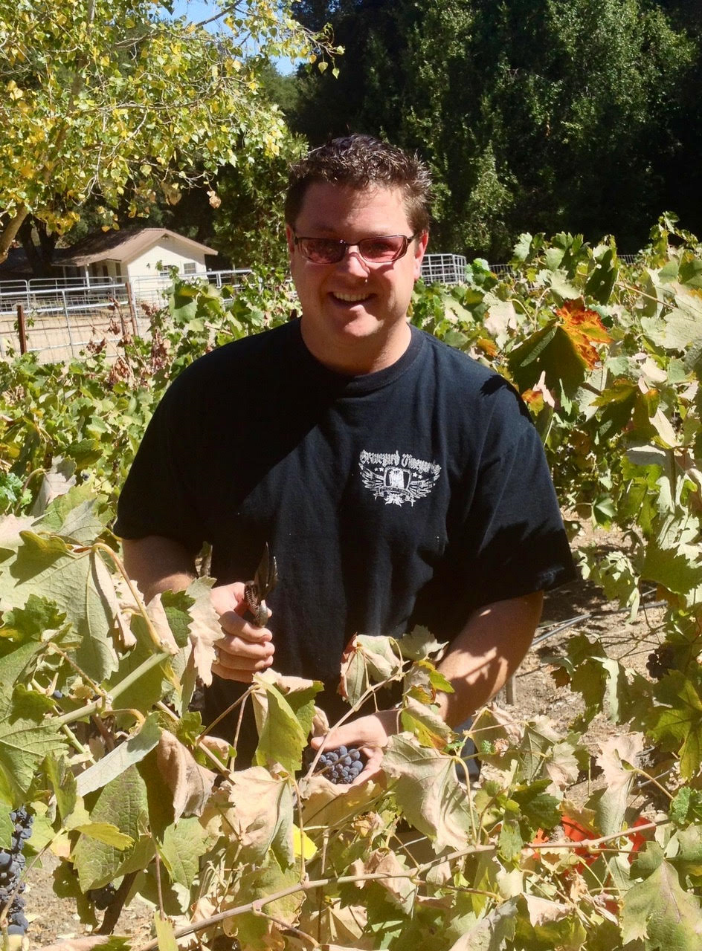 Jim Lewis
Congratulations to Jim Lewis as our new Member of the Month! Jim has been a member at the club for four years. He and his wife moved to the central coast in 2004 from Torrance, LA in search of a good place to raise children. Jim and his wife have two kids, and his is a very busy dad. Jim is the City Manager of Pismo Beach, and he is a very active member of the community. Jim is involved in his church, he is a board member of the Boy Scouts of America, he serves as Chairman of the Roads Education Organization and is the founder of Pivot Charter School. He is also part of the Rotary Club of Pismo Beach. In his spare time Jim enjoys time with his family, making wine, and working out at the club. His favorite activities at the club include the cycle bikes, swimming, and taking jogs along the Bobs Jones trail. He likes getting in all the components of a Triathlon. His favorite part about the club is the friendly staff, the cleanliness is unbeatable, and the community environment is really special. We are so proud to have Jim here as part of Avila Bay Athletic Club & Spa. Congratulations again for being our new Member of the Month!
Congratulations to our New Employee of the Month

Diana James
Congratulations to Diana James as our new Employee of the Month! Diana has been an employee at the club for two years. She has been in the San Luis area since she attended Cal Poly. Diana is one of our fitness instructors; teaching yoga, cycle, and boot camp. Outside the club Diana is an astrologer/life coach, as well as a body worker (massage therapist). Diana is a proud mom of two grown daughters, and has two grandchildren. When she is not working, Diana loves to do yoga, travel, continue her education in astrology, go hiking, and skiing. Her favorite things at Avila Bay Athletic Club & Spa are the members, fellow staff, the natural beauty of the club, and the small family atmosphere. She also loves to attend the happy hours in the summer. We are so proud to have Diana here at the club, she is such a great person and instructor, come attend one of her classes and just see how special she is! Congratulations again to Diana James our newest employee of the month!


Congratulation to Travis Hawley

2016 Outstanding Customer Service Employee Award Winner

Congratulations to Travis Hawley who is our 2016 Outstanding Customer Service Employee Award winner! Travis always goes above and beyond to take care of everyone at the club. We've watched him take on many roles over the years, culminating with being named assistant manager this year. We all know that his favorite role is interacting with members and guests while doing all he can to make them happy and comfortable. Thank you Travis for being such a gift to the club!

On new tennis classes…..
Monday 7:30-9:00pm
Brand new class just for beginners. No need to feel threatened by intermediate or experienced players. This class is for players new to tennis, new to the club, or unsure of your tennis abilities. You will improve your tennis skills quickly, make new friends and make the most of your tennis membership.
Tuesday 7:30-9:00pm
Are you working all day? Do you sit behind a desk, are your shoulders tense? If so, come join us on Tuesdays for a class that will get your body moving and improve your tennis. This class is for intermediate players that want to become more competitive and do not have time to play during the day. Come and meet other working professionals and take advantage of some awesome drills to pick up your game!
Thursday 7:00-8:00pm
This is a FUN clinic! We have music on the courts, you're getting a great workout and the drills will make you want to dance as you're hitting the ball. Great opportunity to enjoy our California weather with some great tennis and great tunes. This clinic is for intermediate players.
Friday 5:30-7:00pm
Brand new advanced clinic for serious tennis players. Come and meet other competitive players that want to improve skills for USTA ratings or just for the best competition in SLO. Advanced drills will be led by Mike Marquez.


On new ongoing tennis events
Monthly Beer Tasting, plus tennis clinic.
We will be having monthly events with different types of tennis clinics and different types of beer bottle samplings. Various breweries will be participating highlighting different types of beer. This is a great opportunity for those that love tennis and love beer! Not only will you be playing tennis with other members but you will also have a great time sampling different beers and learning all about them. These are fun and educational. The Rare Barrel and Tennis Clinic is scheduled for February 4.
Monthly Tennis Exchange Circuit.
Our club will be participating in these monthly opportunities to play against other clubs. The hosting clubs vary, as well as the rankings. There are two divisions, 3.0 to 3.5 and 4.0 to 4.5. This is friendly competitive play, providing a great opportunity to meet other tennis players and build community. The monthly exchanges are open to all players by rank. February 4 will be our next exchange, Avila Bay Club will be hosting and the ranking is 3.0 to 3.5. This is a great chance to compete if you are not available to compete in leagues that take place during the work week. Call the tower to make your reservations.

Monthly Social Club plus tennis clinic.
We will be having monthly tennis clinics followed by hikes in the surrounding area. This is a great opportunity to build endurance and vary your work-out. The hikes change as well as the tennis drills. The next social club is scheduled for February 27. Tennis begins at 8:00am followed by a hike to Valencia Peak. Call the tower to make your reservations.


Your WEEKLY Tennis Ticket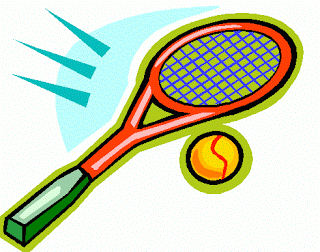 There is something to do for every member of your family, every day of the week!
Monday
4:00-5:30pm Intermediate/Advanced Clinic Staff/Hugh $20
6:00-7:30 pm Advanced Women's Live Ball Garrett $20
7:30-9:00pm Beginners Adult Clinic Staff Beginners $15
Tuesday
3:30-4:30 Tiny Tots new class Staff New $15
3:30-4:30 Beginners Junior Clinic Staff $15
4:30-5:30pm Intermediate Junior Clinic Staff $15
6:00-7:30pm Intermediate Live Ball Kat $20
7:30-9:00pm Intermediate Adult Clinic Staff $20 After Work Fun!

Wednesday
4:00-6:00pm Advanced Tournament Clinic Hugh $30
6:00-7:30pm Advanced Men's Live Ball Nick $20

Thursday
9:30-11:30am Adult Clinic Leah
2:30-3:30pm All level drop in Clinic Mike Free for members
3:30-4:30pm Beginners Junior Tennis Staff $15
4:30-5:30pm Intermediate Junior Tennis Staff $15
7:00-8:00pm Triple J Music & Tennis Staff $10
Friday
9:00-10:00am All level drop In Clinic Mike $10
4:00-5:30pm Advanced Junior Clinic Staff $20
5:30-7:00pm Advanced Adult Clinic Competitive Play $20
Saturday
9:00-11:00am Fit Tennis Garrett and Kristin
Coming up in fabulous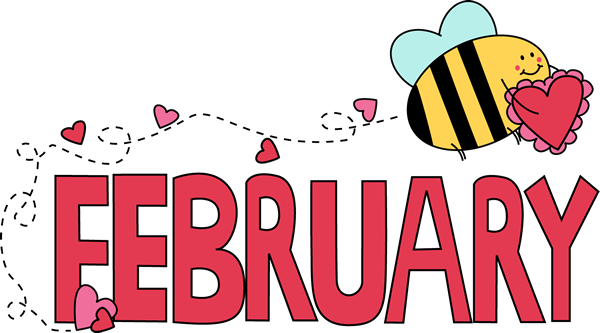 February 4 The Rare Barrel and Tennis Clinic. Adult Tennis Clinic 12:00-1:30pm. Followed by Bottle Sharing hosted by Mike Marquez 1:30-3:00pm. Beer lovers this one's for you!
February 4 Tennis Exchange Circuit 1:00pm 3.0-3.5. Avila Bay Club vs. Santa Maria CC. This is a great opportunity for good tennis by ranking, lots of friendly competition and a chance to build community. Open for both men and women. Will take place at Avila Bay Club.
February 25 Tennis Exchange Circuit 1:00pm 4.0-4.5. Avila Bay club vs. Santa Maria CC. This is a great opportunity for good tennis by ranking, lots of friendly competition and a chance to build community. Open for both men and women. Will take place at Santa Maria Country Club.
February 26 Cal Poly Tennis Day. Cal Poly women's Tennis vs Cal State Northridge @ Cal Poly courts 10:00am. Go Mustangs!
February 27 Social Club and Tennis Clinic. Adult tennis clinic 7:00-8:00am. Hiking Valencia Peak 8:00am-10:30am. Wonderful opportunity to build endurance and work out different parts of your body. Tennis drills will compliment the hike. Both tennis and hikes will be led by Mike Marquez.



Message from Tennis Director Michael Marquez:
The Central Coast Junior Team Tennis Spring Season is going to start in late February. We will have a "Satellite" and "Novice" division. The season runs till the end of April, the matches will be on Friday and Sunday every other week. Teams will be comprised of 4 singles and 2 doubles of coed play. Registration is $100 per team. Please email [email protected] if interested in competing in great league.
Hi Avila Bay Athletic Club & Spa members,
It's time to make your reservation for the Terry Lynch's VCJTA BNP Paribas Open 2017 Weekend
March 10, 11 & 12.
Below is the pricing:
Hotel accommodations & Ticket Prices:
Marquis Villa Resort in Palm Springs - $255 per suite per night – March 10 & 11 (2 night minimum). These suites accommodate from 5-7 people. Enough for a family or a group.
Saturday, March 11th Evening reserved loge tickets - $70 per person. (Better seats are available for additional cost on Saturday evening session.) Sunday Day general admission - $60 per person
**If you have made your own hotel arrangements, you can still participate in the Friday night dinner, Wayne Bryan tennis clinic and T-shirt.
Friday, March 10th 6:00PM Talent show and dinner - $10 per person
Saturday, March 11th 1:00PM clinic with Wayne Bryan and local pros at a private country club - $25
Bryan Bros. T-shirt - $20
Please confirm with Michael Marquez at (805) 903-2591 and make payment to Terry Lynch at [email protected] by February 1. $20 processing fee will be included.
Sponsored by The Bryan Brothers Foundation and USTA Nevada.
Please confirm with Michael Marquez at (805) 903-2591 and make payment to Terry Lynch at
[email protected] by February 1. $20.00 processing fee will be included.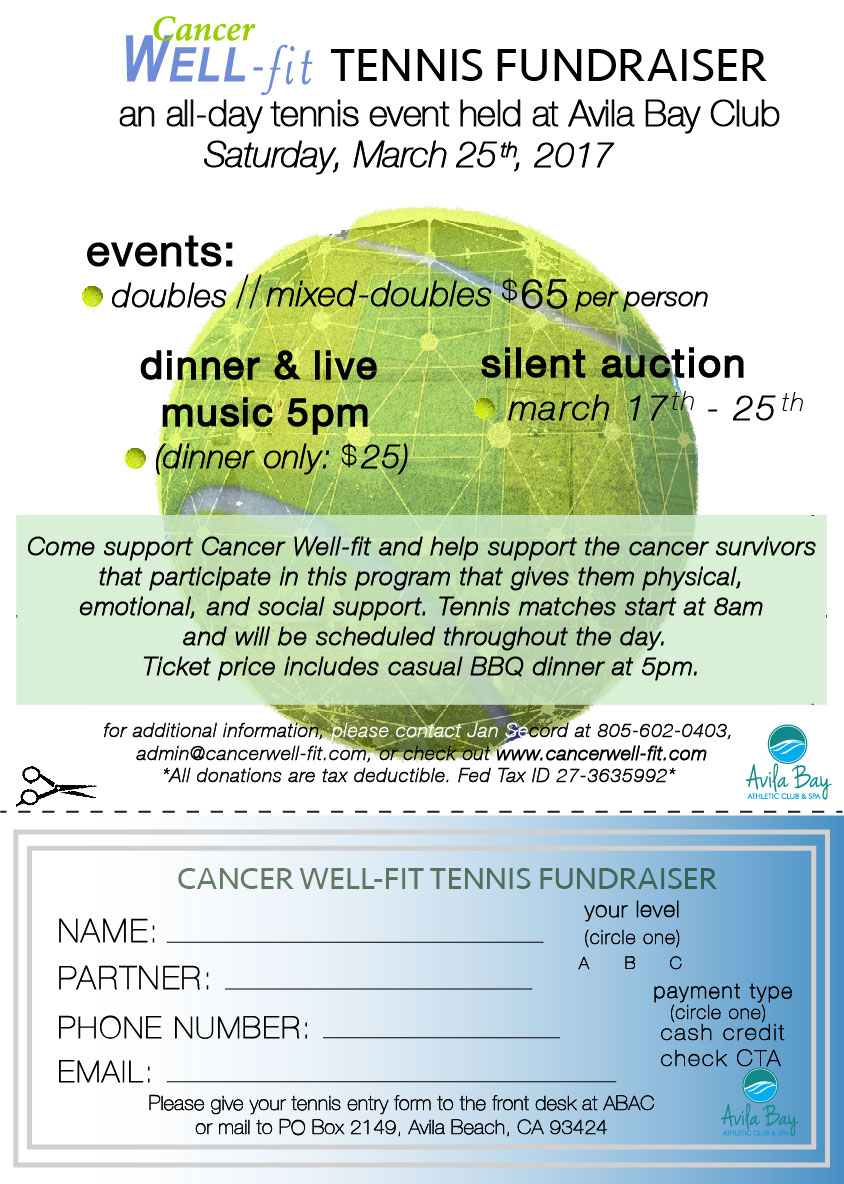 Spa News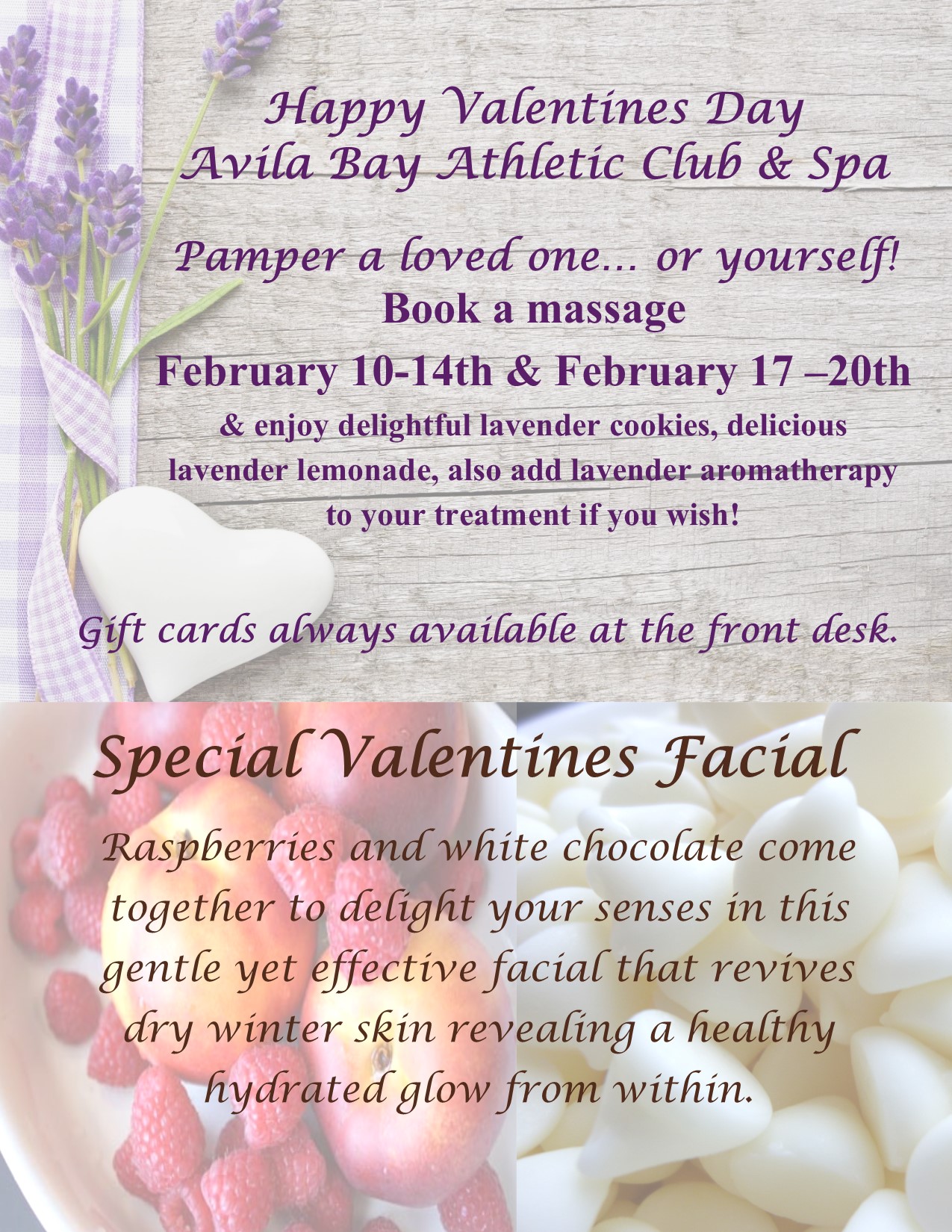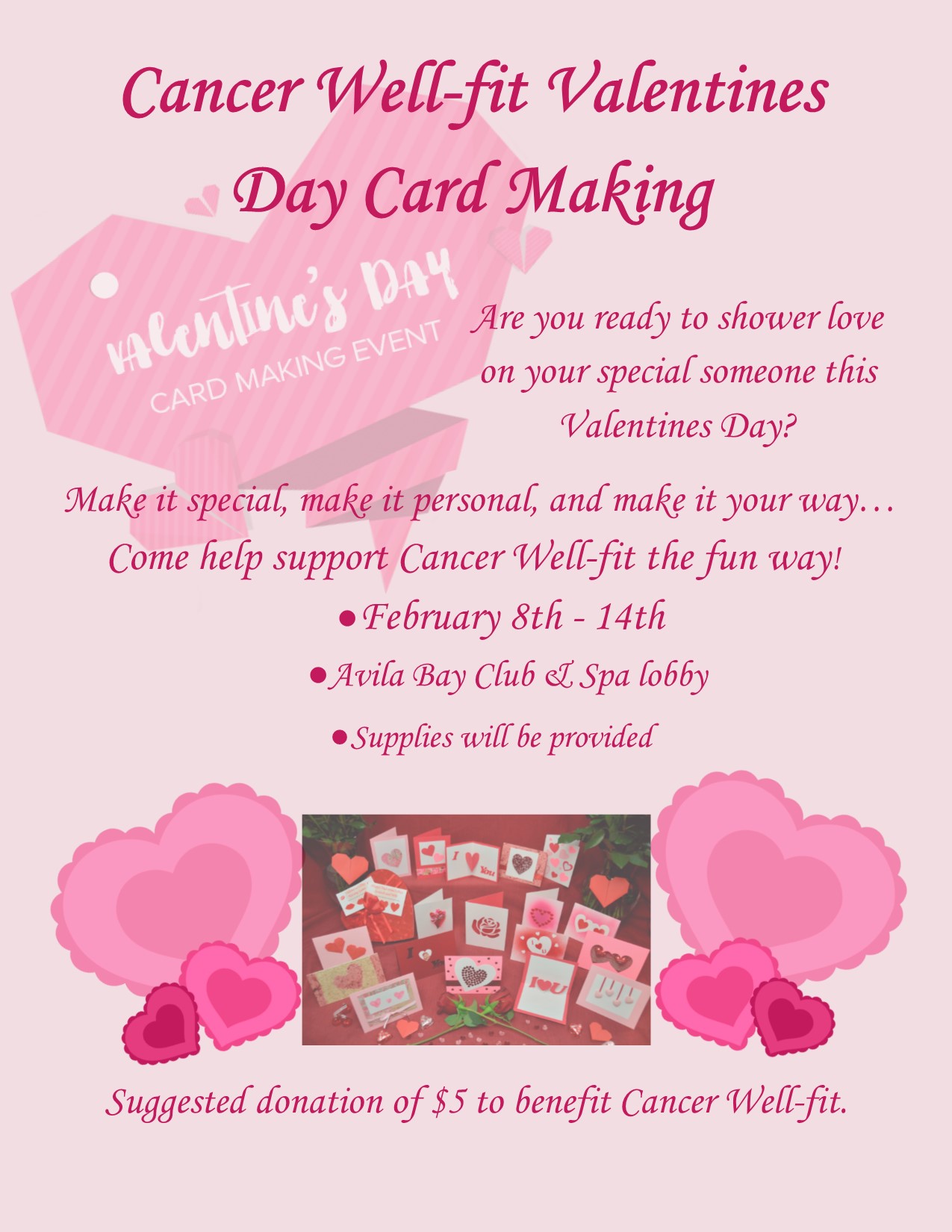 Digestion Difficult?

Feel better eating lower carb? Let's look at potential WHY.
In my practice, I see a lot of digestive issues like IBS, SIBO, bloating, gas, constipation, diarrhea, heartburn, and general tummy troubles! This often contributes to difficulty in losing weight as poor digestion is a definite stressor to the body! I love the wisdom of Norm Robillard, Ph.D.'s Fast Tract Diet designed to help us identify gut friendly foods vs hard to digest trigger foods. This system is based on a flexible 'FP' point system based on symptom potential. Lower your points to lower your symptoms.

All carbohydrates are "fermentABLE", meaning they can be metabolized for energy by microorganisms as food in the absence of air. This can cause digestive symptoms!
When I talk about fermentABLE carbs, I am generally referring to 5 types of hard to digest carbohydrates that tend to persist in the small intestine where they are often fermented by bacteria leading to gas and symptoms.
"FermentED foods", on the other hand, have already undergone fermentation by bacteria and / or yeast outside the body as part of the fermentation process. This process consumes many of the carbohydrates: therefore, there are fewer fermentABLE carbs when you actually eat them. There is even an App for that!!
Some benefits of consuming fermentED foods for digestion
Fermented foods are low Fermentation Potential (FP). They have few remaining fermentable carbs so you can expect fewer symptoms such as bloating, cramps, altered bowel habits, reflux, etc.
Fermented foods contain lactic acid, butyrate and other SCFAs (short chain fatty acids) which are healthy fats our body can utilize for energy.
Fermented foods still contain many nutrients including vitamins – early American settlers depended on fermented foods to survive the winters.
SCFAs are acidic which is beneficial for our small intestine. Lactic acid is a natural preservative that bacteria in our small intestine also produce which helps ward off bad bacteria.
Fermented foods include some of the same species of bacteria that live in our intestines, especially small intestines. These bacteria can fortify our existing healthy small intestinal microbiota and help compete with bad or pathogenic bacteria.
Fermented dairy helps with lactose intolerance because the bacteria produce the enzyme lactase.
Contact Connie Rutledge CNC for more information! 805-40-6869 [email protected]
Refer your friends in February!
Bring your friends into the club in February and when they join, you will be entered to win a FREE I-PAD!

A nice gift for you AND another friend can reap the benefits of the Avila Bay Atthletic Club & Spa.

For more information or if you want a guest pass for your friend, see the membership staff or call 805-595-7600 ext: 105.


Cancer Well-fit Ping Pong Tournament
Join us for some friendly competition to settle once and for all who is the Avila Bay Athletic Club & Spa's Ping Pong Champion! We will be officially celebrating the brand new table, making new friends, settling old scores, and helping raise funds for a wonderful organization.
The tournament is $10 per player.
February 18 starting at 3PM.
Questions? Contact Travis Hawley at [email protected]


Club Reminders
As you enjoy your time at the club please remember some of our club rules and etiquette.
•No talking on cell phones in the cardio or weight room
•Please don't stick Q-tips or any trash down the shower drains
•Please wipe off equipment after use
•Please don't leave towels in the showers
•Please wear shirts & shoes in the lobby
•Please re-rack your weights after using weight room equipment


Pilates Reformer Complimentary Training!

February 10 at noon

Instructor Hana Novak will teach a beginner course introducing the equipment and explaining the benefits of Pilates.

Sign up is in the lobby!
Wine Club

Join us every third Friday for a night of Great Wines & Good Times. This month we are meeting February 17, from 6-7:30 and are happy to have Presqu'ile Winery as our guest winery for another wonderful evening! As always we will have wonderful Hors d' ouerves prepared by the Oasis Grille staff. The event is $20 with RSVP and $25 at the door. Non-Members are welcome but be sure to reserve your spot as they are going fast! Child care is also FREE with reservation. Questions? Contact Travis Hawley at [email protected]


Beer Tasting

Yes! I said BEER TASTING!

Join us for our NEW "Beer Tasting" similar to our monthly wine club we will be every FOURTH Friday from 6-7:30PM. Join us for a GREAT TIME tasting wonderful beers from Libertine Brewery! Beer tasting will be $20 per person with RSVP and $25 per person at the door and each beer will be matched with a delicious appetizer from the oasis grille. Sign-up across from the front desk! Child care is also FREE with reservation. Questions? Contact Travis Hawley at [email protected]



Special Events At the Club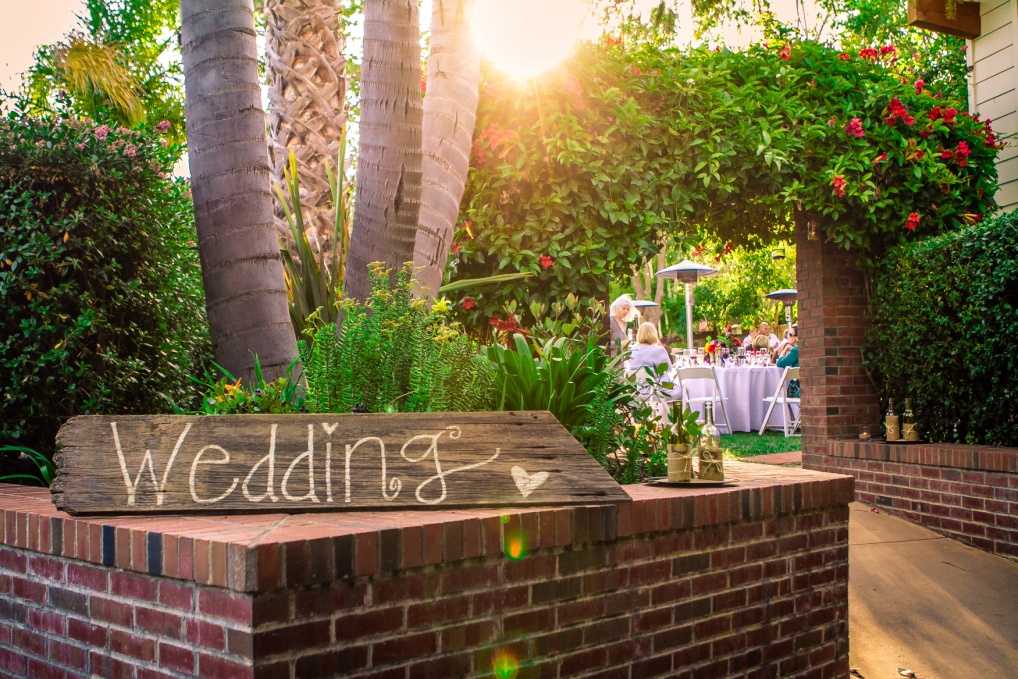 The Avila Bay Athletic Club & Spa is the perfect venue for any special occasion! Our mission at the Avila Bay Club & Spa is to ensure your happiness and satisfaction with the planning and implementation of your event. We tailor each and every event to result in a day (or evening) that is enjoyable, stress-free, and creates a beautiful lasting memory for yourself, your family, and your friends. You will find our staff to be personable and experienced. Attention to detail and superb service are our specialties. Our skilled and accomplished Oasis Grille team is always eager to please, offering the convenience of on-site catering and a wide variety of delicious menu/banquet choices. The Avila Bay Club & Spa is the ideal site for a memorable celebration! Questions?
Please contact:
Travis Hawley at 805-595-7600 ext. 113 or [email protected]



Kids' Club

This year is already off to a great start!
As a friendly reminder, please help us keep all the current information on your children by completing a new registration form for the 2017 year. Also, we want to be sure that parents understand that going on the Bob Jones Trail to work out or walking over to Woodstone is not allowed if your kids are in Kids' Club. Thank you so much for your help and support on these policies.


Congratulation to our New Kids of the Month!
With a new month comes a new Kid of the Month. Let's say a big congratulations to Blake & Sadie Stevens! They have been coming to Kids' Club for a little while now and the staff have fallen in love with these two cuties. They are becoming quite the social butterflies as they are scooting around. We are so proud of them and how much they have grown! As always, feel free to send any questions or concerns to my email at
[email protected] and I will be happy to help you to the best of my ability.


Parent's Night Out Falls on the Weekend Before Valentine's Day!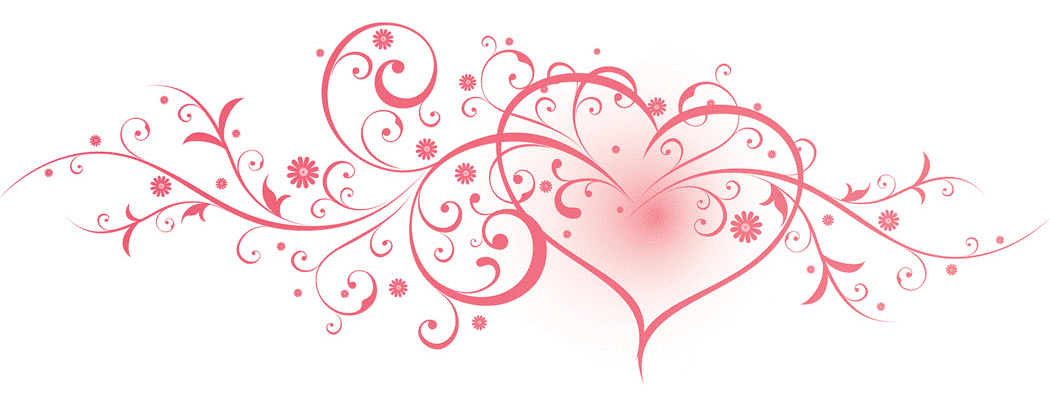 Saturday, February
11th from 5:30pm to 8:30pm.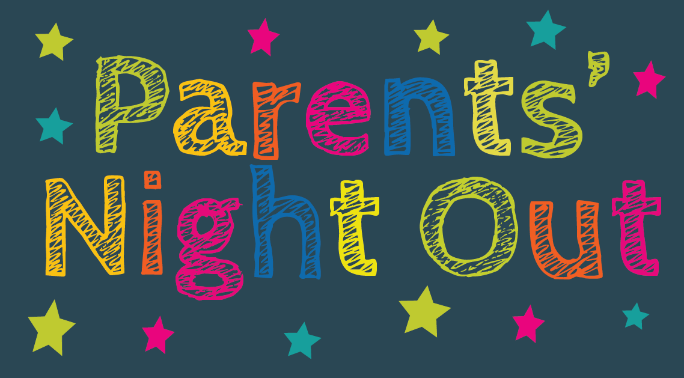 It's your lucky night! Come drop the kiddos off with us and go out to dinner with your loved one. We will be doing all kinds of fun activities like obstacle courses, high energy games, Valentines art, special treats, and even squeeze time for dinner in there somewhere. Why not take this opportunity for everybody to enjoy the night? It's going to be a Valentine's Day party of epic proportions with almost all of the Kids' Club staff on hand to bring the ultimate fun - especially for the dance party that occurs in the group fitness room. We calm down at the end of the night with a movie. Please sign up in Kids' Club, at the front desk, or email [email protected] to reserve your spot today. Space may be limited for this event so sign up soon!