Be sure to check out all the cool articles in this fun filled newsletter. Including the exciting true stories written by our own Jan Berdar and Larry Goldzman!
August 2015 Friday Night Happy Hours
Let the party begin! Great music, featured wineries, food and beverages available for purchase. No guest fees (does NOT include use of the club by non-members).
Band Schedule
May 22 - August 28 ● 6-8 p.m.

Aug 14 Local Vocals Light Rock
Aug 28 The Kicks Reggae

Please note – No Happy Hour Aug 7, or Aug 21
August 7 is BBQ & Bingo, tickets on sale now!
Congratulations to the Dettmers as our newest Members of the Month!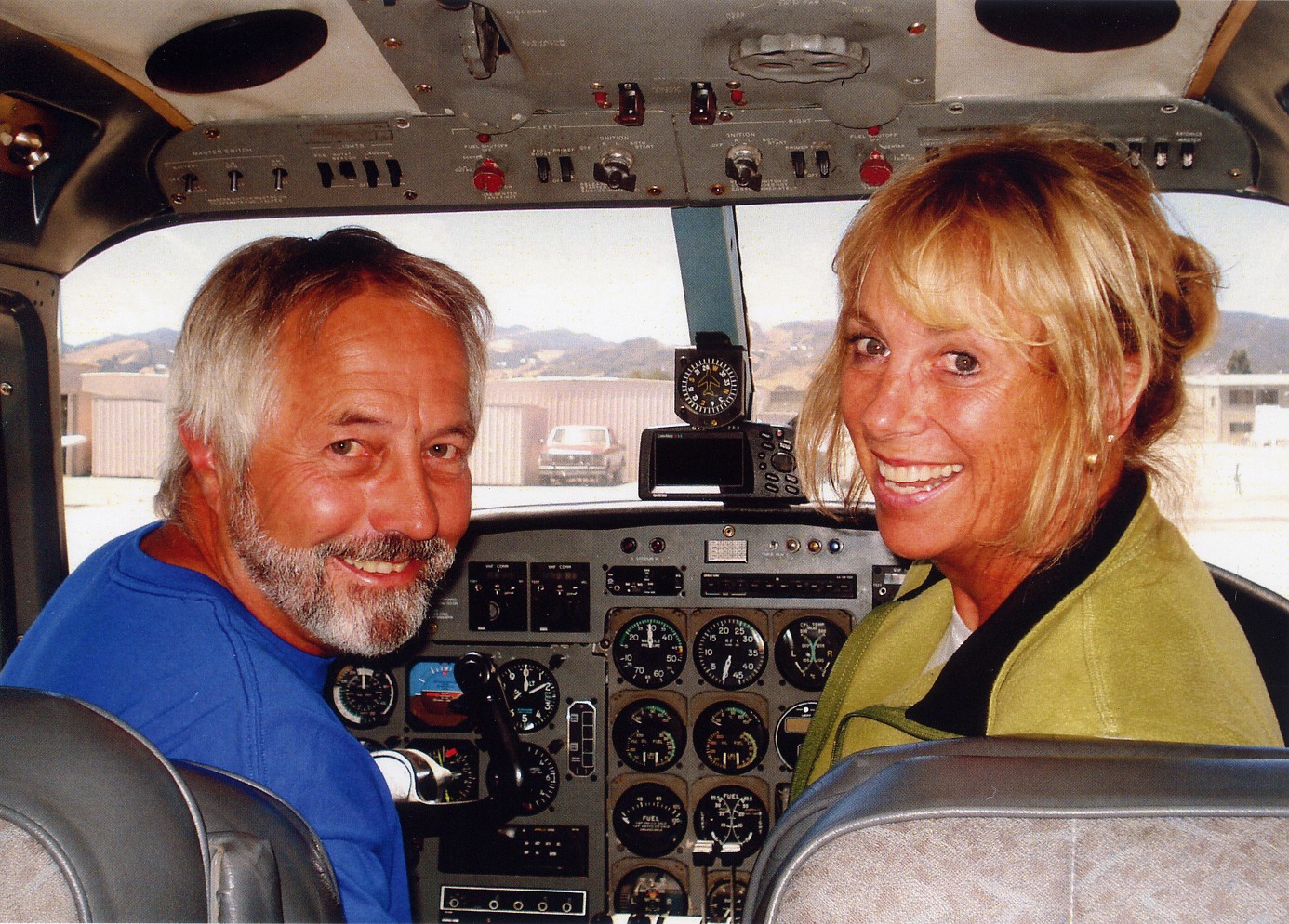 Randy and Kip have been members at the club for over 15 years. Tennis is one of their main interests. Randy's mom is nearly 95 years old and is ranked #1 in the US. She has received the Golden Slam award over and over again. She is their inspiration! Kip already has her 4 year old grandson out on the courts hitting balls. (He has a great forehand follow through.) They are both very active in "Tennis Connect SLO". In fact, Randy is the President and Kip is on the board of directors. Tennis Connect SLO is a social and philanthropic organization supported by their member/donors. They help support the Cal Poly tennis program. There are over 1,000 subscribers to their newsletter (you can check it out at tennisconnectslo.com). They raised the funds for the new scoreboard at Cal Poly and earlier this year they had their 1st annual Cal Poly tennis season kick off where they had a clinic for kids aged 5-12 and had over 100 kids participate. Way to help the community!! Randy moved to the Central Coast to attend Cal Poly back in 1967. Kip moved from Berkeley in 1975 to marry her sweetheart, Randy. They have 2 children. Todd is 30, and Jackie is 28. Their first grandchild is K.C.. Randy has had his own architecture company for 30 years and recently merged with a San Francisco company. Within the next year he will be heading towards retiring. Kip has a degree in biochemistry and worked as a CLS for years as the head scientist over 4 departments. Both Randy and Kip are licensed pilots and love snow skiing! Randy is an avid sailor while Kip makes jewelry (she has a display in our lobby) and is now getting into pottery. They grow grapes and make their own wine to share with friends and family. Their best loved wines are Syrah and Chardonnay. They are now in the midst of planning their retirement and downsizing. They have chosen Park City, Utah as their main home because of the excellent skiing available and the view of the mountain from their home. Their second home will be in
Cayucos where they already have their lot and Randy designed their home to soon be built. They are
an amazing couple that have done just about everything. We wish them the best on their new endeavors
and feel as though the "Best Is Yet To Be" for them. Thanks for being awesome members!
Congratulations to Angela Brown as our latest Employee of the Month!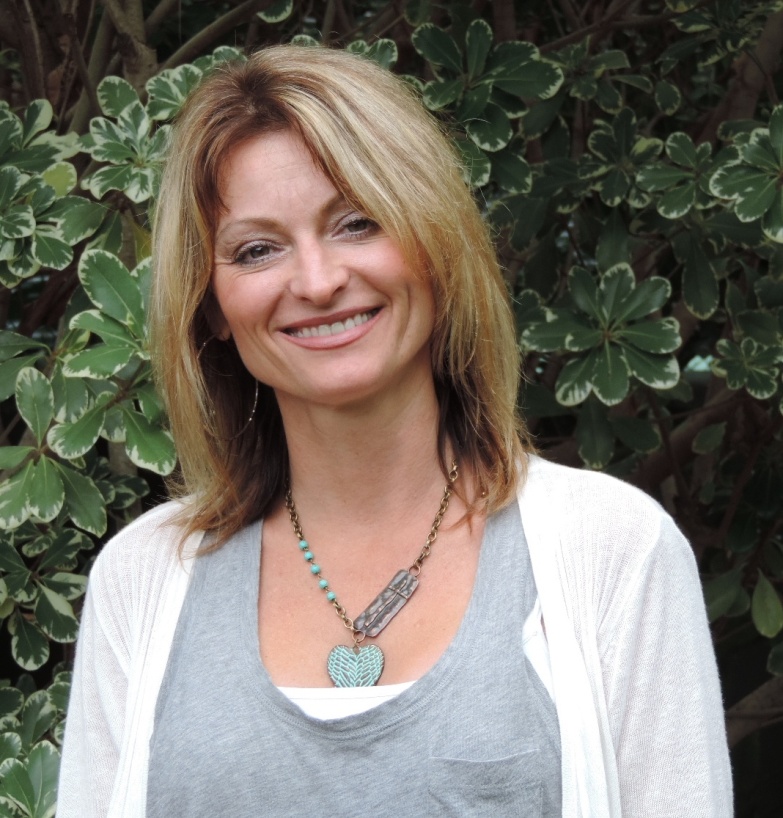 Angela is our manicurist and has been doing nails for 21 years. She is passionate about making people feel good and she fulfills that passion as a manicurist. She has taken 2 years of advanced classes to hone her skills. Angela is extremely creative and the gel nails (which are so popular right now) let her show her creative side. She has a flair for making everyone's nails look amazing and different. She also enjoys taking old furniture and chalk painting it to make it new again. She frequents all the Goodwill stores and repurposes all she can. She moved to the Central Coast from the valley for better air quality so she could get healthy. She has three children that she sees often although they still live in the valley. She absolutely loves the Central Coast and most of all she loves ABAC, the beautiful setting, the members, the employees and the food at the Grille! She feels there is a wonderful relationship between all the ladies in the salon (they call it "The Doll House"). Angela was absolutely thrilled to be recognized as our employee of the month, it meant so much to her to see the positive influence she has had our the club. In her spare time she loves to watch movies and sit and look at the beauty of the ocean. Angela is a true gem and we feel lucky to have her as part of our team. She is quick to laugh and always smiles. Stop by the front desk and make an appointment with her today or drop in to the "Doll House" and she can schedule you an appointment herself. One thing is for sure you will smile and laugh right along with Angela!
From our Membership Department….
Why We LOVE OUR CLUB: Here is what some of our members say about their experience at the club:
If you ever wanted to share with your friends why they may want to join the Avila Bay Athletic Club & Spa, here are some thoughts and experiences from your fellow members:
"I love the demographics of the club, it fits my style. The level of instruction is amazing. The facilities are beautiful, especially the Pavilion for Pilates. Everything is here. I just "roll" down the hill (she lives in SLBE), I am here is 5 minutes."
Sally Hall (member for 2 years)
"First of all, our club is a friendly place, you can work(out) as hard or light as you want. I love the variety of classes and the social aspects of the club. The atmosphere at the pool (my husband loves) and the grounds are perfect! The club has so much to offer, spa services, classes, it is all right here. It anything breaks or needs repair, it is taken care of."
Sheila Ginsberg (member for 13 years)
"The facilities have nicely maintained tennis courts, good showers, and well maintained locker rooms. The club is special because of its' landscaping, architecture, and is the pleasant staff. I really enjoy seeing the herons, and hawks as I enjoy a beer after tennis."
Bob Underwood (member for 12 years)

For a free day pass for a friend to try the club, please stop by the membership desk, or call 805-595-7600 ext: 105.


From the Tennis Tower…
Junior Tournament . . . a SUCCESS!
Over 100 kids participated in the 34th Annual Junior Open Tournament held July 10-12th and hosted by the Club. Many of our local juniors battled on the courts in both singles and doubles with great skill and sportsmanship and truly made us proud!! We had a huge group from the Weil Tennis Academy of Ojai which trains kids from around the world including Russia, Japan, and Mexico !! The competitive level was high and the kids were fantastic throughout the weekend of play. Thanks to all of the members who came by to support our juniors and cheer them on. Thanks also to all of the staff members from the café, to custodial, to the tennis staff in running a smooth and reputable tournament! Below are the results of the tournament, local kids are highlighted:

Boys 18's Singles | Jackson Powell def Chris Levine 6-2, 6-2
B18 Consolation | Max Mireles def Herman Miles 8-3
Boys 16's Singles | Kevin Ha def Maxim Shmotoloka 6-3, 6-4
B16 Consolation | Shotaro Iida def Diego Yanez 8-6
Boys 14's Singles | Ethan Ha def Colby Grey 7-6(2), 6-3
B14 Consolation | Daniel Newton def Taylor Kleine 8-4
Boys 12's Singles | Momotaro Kawahara def Kei Misawa 6-3, 6-1
B12 Consolation | Alex Chow def Allistar Cunningham 8-6
Boys 10's Singles | Hudson Hatton def Jed Greenwald 6-3, 4-6, 10-8
B10 Consolation | Bradley Campoy def Jackson Hanson 8-6

Girls 18's Singles | Cade Sorensen def Katie Yang 7-5, 6-3
G18 Consolation | Savanna McDowell def Olivia Madison 8-5
Girls 16's Singles | Elizabeth Mintuzova def Aranza Alvarez 6-2, 6-1
G16 Consolation | Nicoline Breytenback def Riley Quinn 8-0
Girls 14's Singles | Maddie Ferreros def Katherine Monroy 6-1, 6-2
G14 Consolation | Joscelyn Ramirez def Quinn Hamilton 8-2
Girls 12's Singles | Helena Insua def Heidi Hatton 6-2, 6-2
G12 Consolation | Amber Wey def Lauren Ramirez 8-0
Girls 10's Singles | Natasha Gill def Amber Wey 6-4, 6-0
G10 Consolation | Breanna Hiebert def Jaycie O'Day 8-1

Boy's 18's Doubles | Dan Coulson/Dominik Stefanov def Kyler Corral/Avnish Bahtt 6-0,6-0
Boy's 14's Doubles | Luke Llaurado/Colby Grey def Alexi Gill/Bryan Shott 8-3
Girls 18's Doubles | Madison Hale/Katie Yang def Maddie Ferreros/Milli Proft 8-0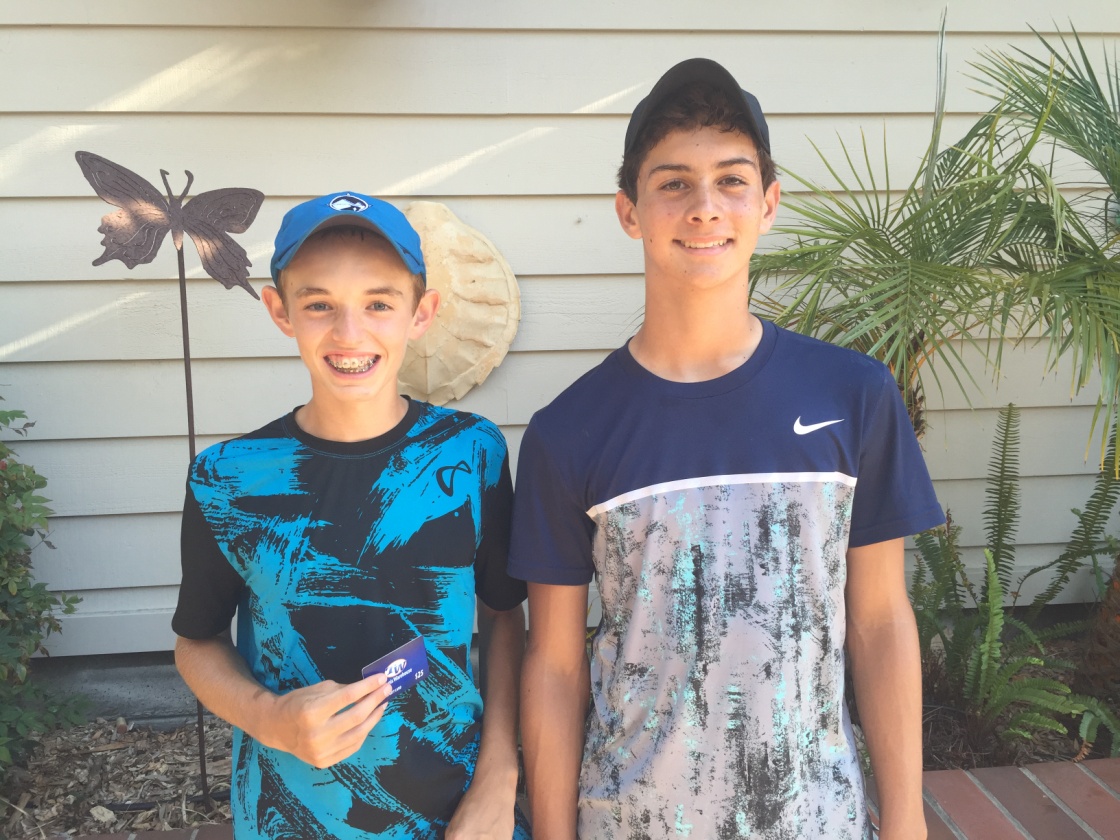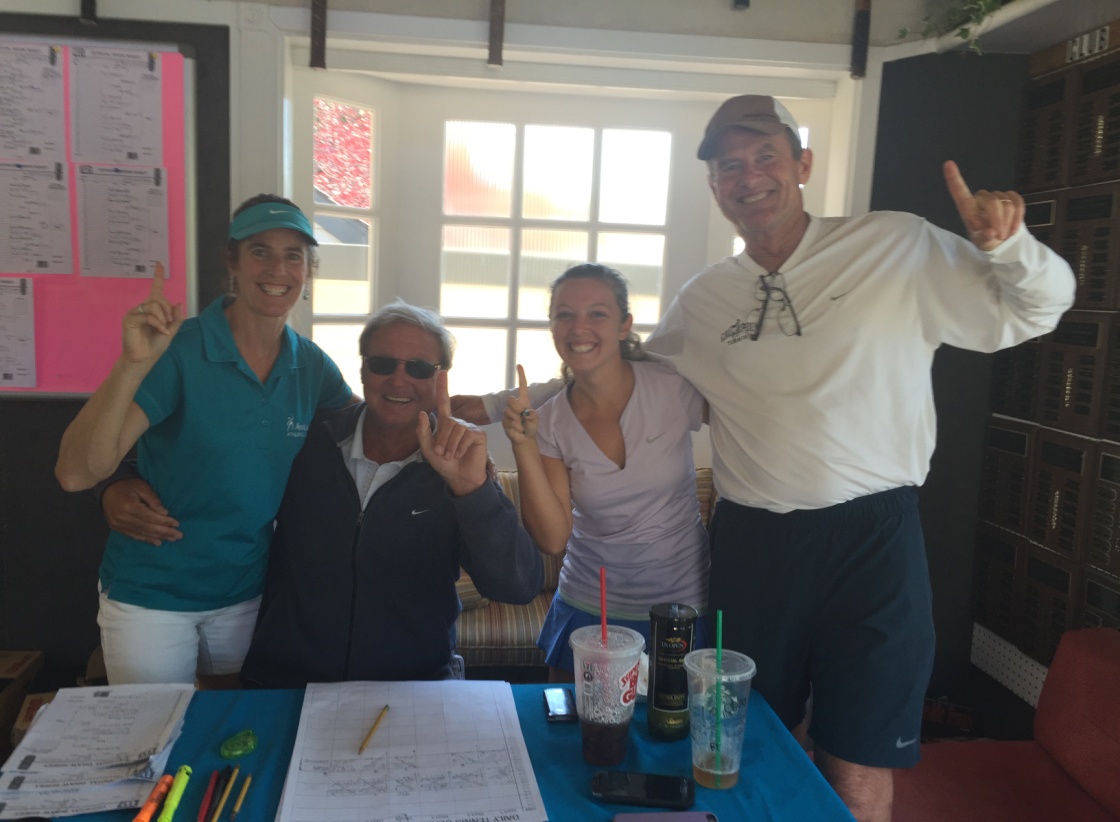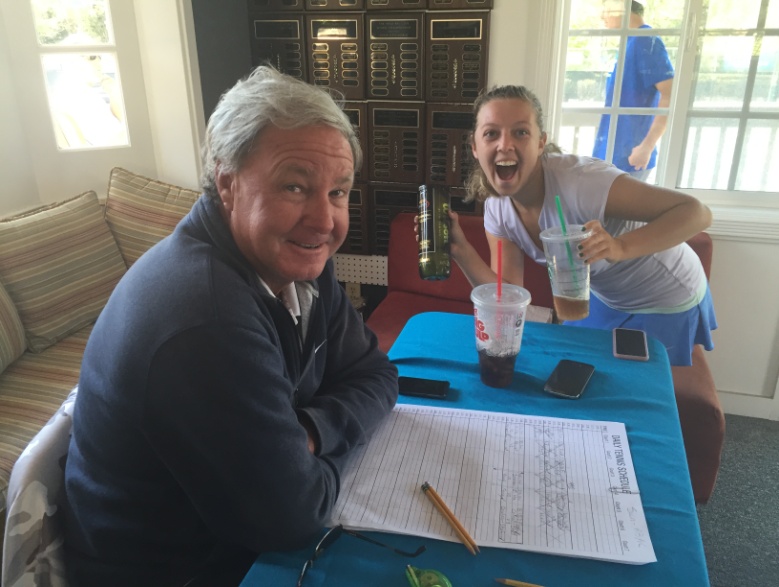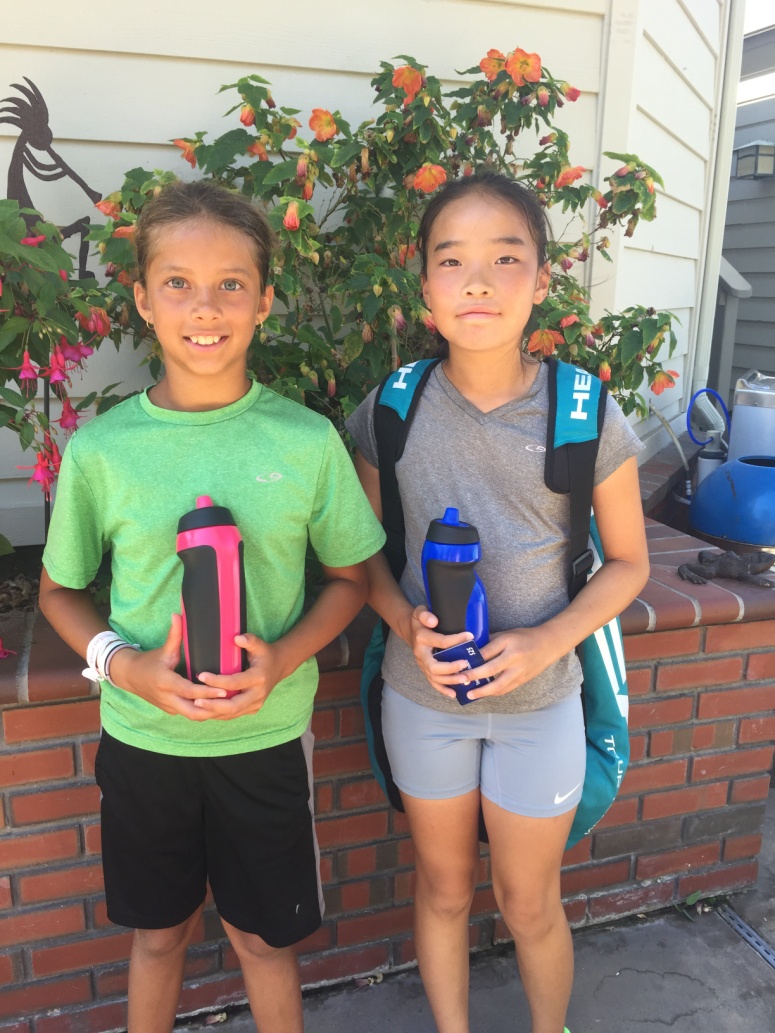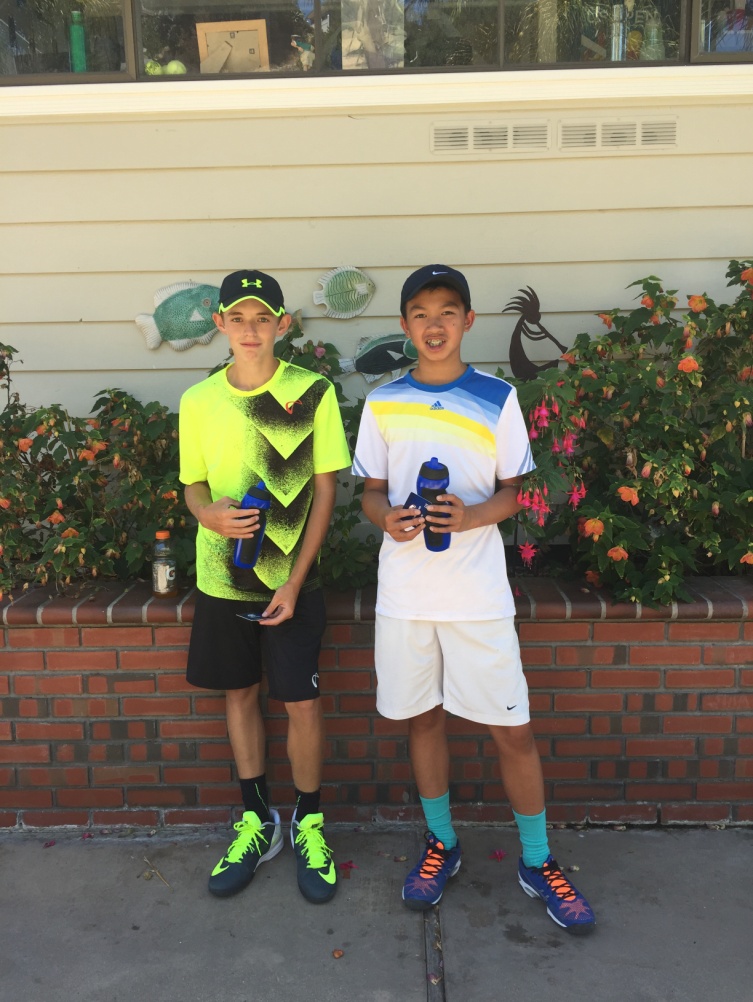 Friday Night Mixed Doubles 5:30-7:00pm Every Friday Night!
Come out and join us every Friday in July for some mixed doubles fun! After playing a few rounds with different partners, enjoy our Friday Night Happy Hours with music, food and drinks. If you have any questions or would like to sign up- visit or call the tennis tower at (805) 595-7600 ext.106.

Summer hours for weekly junior clinics are as follows…

Junior Excellence with Mark & Hugh | Mondays/Wednesdays 2:30-4:00 DROP IN
(Participation by approval)

Beginning Juniors with Leah & Jenny | Tuesdays/Thursdays 2:30-3:30 BY REGISTRATION ONLY
Intermediate Juniors with Leah & Jenny | Tuesdays/Thursdays 3:30-4:30 BY REGISTRATION ONLY



Beginning and Intermediate CLINICS BY REGISTRATION ONLY
NO DROP INS!

RECREATIONAL – Ages 6-12 | Tues/Thurs 2:30-3:30 pm
COMPETITIVE I – Ages 8-11 | Tues/Thurs 3:30-4:30 pm
*Competitive is based on ability please call if you have any questions.

COST –$60 per 2 Week Session for Members
($80 for Non Members)
Must commit to all 4 days of Session.
**PAYMENT DUE at time of registration, clinics are PRE-PAID.

***NO CLASSES JUNE 30 and JULY 2
Session 2: July 7, 9, 14, 16
Session 3: July 21, 23, 28, 30
Session 4: Aug 4, 6, 11, 13
Session 5: Aug 18, 20, 25, 27 (times will return to 3:30, 4:30,
and 5:30 to accommodate school hours.)

Missed classes will not be reimbursed unless due to rain.

Contact Tennis Tower for more information 805-595-7600 Ext. 106.
For private lessons or other junior tennis information, contact
Jenny Phelps 928-533-0362 or Leah Minnery 408-768-1216.
For information on lessons for kids 4-6 yrs old, call Leah Minnery.



From our Events Director…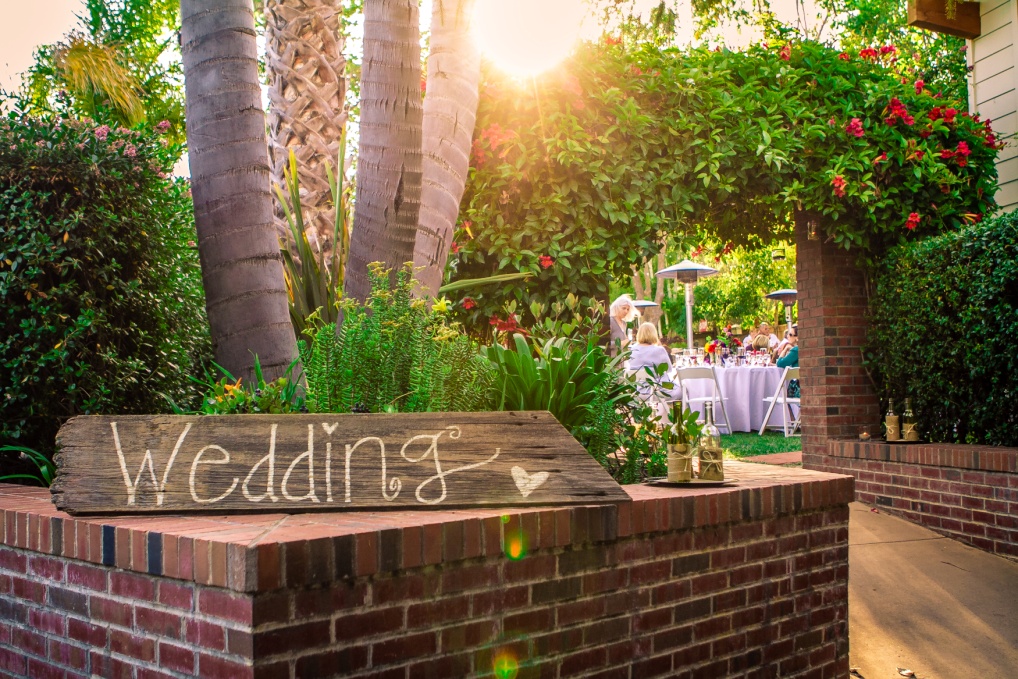 Special Events at the club: Summer is here and that means it's PARTY TIME! The Avila Bay Athletic Club & Spa is the perfect venue for any special occasion! Our mission at the Avila Bay Club & Spa is to ensure your happiness and satisfaction with the planning and implementation of your event. We tailor each and every event to result in a day (or evening) that is enjoyable and stress-free, and one that creates a beautiful lasting memory for yourself, your family, and your friends. You will find our staff to be personable and experienced. Attention to detail and superb service are our specialties. Our skilled and accomplished Oasis Grille team is always eager to please, offering the convenience of on-site catering and a wide variety of delicious menu/banquet choices. The Avila Bay Club & Spa is the ideal site for a memorable celebration! Questions? Please contact Travis Hawley at 805-595-7600 ext 113 [email protected]




A Few Reminders…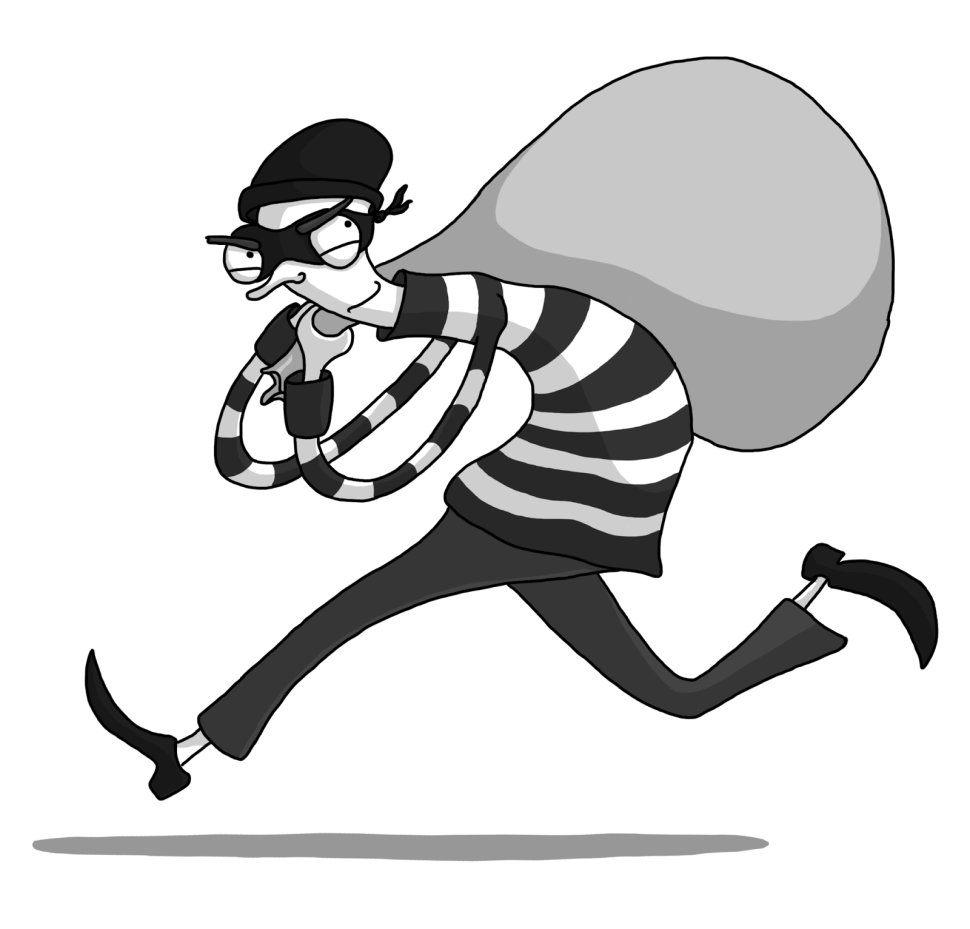 Please leave the newspapers in the lobby. Many copies are taken each week, or the papers have pages taken out of them. The Wall Street Journal, for instance, is missing several days a week. It's upsetting for fellow members to miss out on reading them, or to have an incomplete copy of the paper. Thank you for understanding!

Don't be the newspaper thief!

We need all members to greet their guests at the door and provide the front desk with passes at the time of the guest's arrival. Please do not leave passes at the front desk for a guest's future arrival. We can no longer keep track of those.

We are now enforcing the original club policy that you must come with your guests to use the club. Please help our front desk by following this rule with your guests.

Please be careful in the parking lot. Use the roundabout properly. We have seen several near accidents because people speed around it the wrong way. It would also be a great help if everyone would park in our large side parking lot, and to avoid the spots right in front of the Avila Village Inn. Those spots are meant for guests of the hotel and we don't want anyone to get towed!

Please remember that children under 14 need to be DIRECTLY SUPERVISED by their parent, in all areas of the club. A lifeguard is also no substitution for parents directly watching their kids. We want to make sure everyone is staying safe and under control.

The new policy about towels is helping our water conservation goal. Each member may only take one towel. Please do not give the front desk a hard time about this rule. We are in a severe drought and we all need to do our part. Some members have suggested timers in the showers, putting buckets in to collect water, and turning off the water while shaving or lathering up. We appreciate you and your efforts, as it all adds up! Thanks to those already participating in our yearly Bring Your Own Towel Drawing. Bring your own towels and be entered to win guest passes, logo gear, and grille coupons! Plus…there is one Grand Prize drawing for one month of free dues!! Ask for a ticket at the front desk.


From The Fitness Department…
Reminder that August is the month to purchase your small group training punch cards for just $195.00. 10 sessions good towards all Pilates and Functional training classes!! Purchase up to 2 cards today!

Fitness outside of the club may be put to the test. Summer time means, beach, water, mountains, sun and fun! When possible I try to learn by someone else's experiences. Therefore my fellow trainer Larry Goldzman and I thought we would share with you what recently happened to us…


Summer Fun! Don't be Dumb!
By Jan Berdar

I recently purchased a stand up paddle board (SUP). You know those long surfboards that people stand up and maneuver around with using a paddle!. They are great for your arms, legs, core and spirit as your mind can relax and unwind while cruising on top of the water. In our area Avila Beach, specifically Port San Luis, is a great place to launch. A fun and not too strenuous destination is North to the light house beach. You can land on the beach, use the restroom, explore the grounds of the lighthouse and head back to the port in a short period of time.

Last month I was meeting a friend who owned her board but had only been on it half a dozen times. I was the more experienced with about 8 outings under my belt. Several of which had been on a lake.
The decision was made to head to the lighthouse. I noticed prior to making it to the lighthouse that the winds were strong and that I had to work hard to get to the beach. I said "we should hug the shore on our way back". After spending some time at the lighthouse it was time to go back. I started out with confidence and new the plan. Within 10 minutes I was on my knees digging as hard as I could just trying to keep close to the shore. I was gaining very little ground and the person I was with had gone ahead and could not hear my cries for help. I wasn't panicking yet but it was a horrible, out of control feeling as I continued to dig and dig and DIG and still be pulled out. My goal was just to make it to the Hartford Pier. There were no boats to wave down, no kayakers (although there were a dozen still at the lighthouse beach) and no SUP mates around to call to.

I was becoming very fatigued and did indeed start calling for "help". I gave up forward motion just to wave my paddle trying to alert people on the pier that I was not making progress! My hat was gone, I was just about in tears and all I could do was dig and pray! The people on the docks were now pointing to get to the pier (no kidding I'm trying!). I was heading towards the middle but the wind kept pulling me out to where I was going to miss the end of the pier.

After what felt like an hour with my head down, digging and digging I managed to make it to the pier. Now exhausted yet so happy I hung onto a piling. A water taxi came around to pick me up that someone had alerted. Apparently I wasn't the first one of the day.

My lessons were many but a few were:
1.) I can't always muscle my way out of things. Wind, water, current, sun, heat and cold temperatures can overtake you quickly.
2.) I don't always have to stick with "The Plan". I could have said, "Let's turn around. It is too windy."
3.) Being in shape did help but it still wasn't enough. I'm thankful that I had the mental and physical strength to get to a safe place however.
PS: My friend ended up okay too but also had to be "rescued". She missed the pier all together and ended up hanging onto an anchored boat.


Real Life Application of Being Healthy and Fit
by Larry Goldzman
Imagine you, your significant other and your best friend taking an amazing adventure down into the Grand Canyon. You have all your supplies including your water, your food, and your sunblock. Everything all ready to go. Excited energy fills you as you're driving down to the canyon, eating your pre -14 mile hike meal. You arrive at the top of the canyon. 7 a.m. 84 degrees. Look down to your destination a short 7 miles away going down a meandering trail that has been known to take people's lives.

You make it down to the bottom of the canyon without any issues, turn around and start heading uphill the seven mile journey back to your car. As you start to go you realize that your best friend has stopped speaking and has stopped sweating. Within a five minute period he can no longer lift his feet, open his eyes and can no longer continue the trek back to the top. What do you do now?

This is a true story that happened to me about a month ago and if I did not have my fitness level at the place where it was, that day could have turned out much differently. My best friend suffered from heat stroke and hyponatremia which is a loss of electrolytes, mainly salt, not allowing your body to absorb fluids and having zero ability to become rehydrated. We also came to realize that his pre- trip breakfast was not the right mix of macro-nutrients and he did not have enough carbohydrates and simple sugars for his body to function at the level that he needed.

So how did the story end? After about 2 hours of laying in the shade, pouring cold water on him, rehydrating, making him eat salty snacks, and letting him basically shut his body off and recover we eventually got back on the trail and hiked out of the canyon. I had to carry out all of his backpack items and it doubled the amount of weight that I had which is where my strength and fitness really saved the day because we would not have been able to get out otherwise.

So what is the moral of this story? First make sure that you are well educated on any adventures, activities or physically exhausting activities you may be doing. Be prepared with correct food, gear, water, sunblock and any other vital items. And the most important part of this whole equation is...

Constantly work towards improving your overall health and fitness. It will save your life, or the life of a loved one!

Happy trails!
From our Nutritionist…
STUBBORN Belly Fat Blues?
Is that belly of yours getting the best of you? I'm often asked what to eat to get rid of stubborn belly fat! Doing copious amounts of crunches just isn't cutting it, right? The relationship between blood sugar and cortisol has a lot more to do with that stubborn belly fat than your exercise routine. Did you know that cortisol is a hormone in your body that when out of whack it depletes lean muscle and holds on to fat in the belly? Here are a few key lifestyle suggestions to help you balance your cortisol!

• Get enough sleep! Go to bed by 10pm and go to sleep…no TV, iPhone, electronic appendage!
• Stay hydrated by drinking filtered water. Dehydration is taxing to your cells!
• Reduce or eliminate refined sugars!
• Reduce or limit your alcohol consumption!
• Breathe deeply and slowly! Take just a few minutes several times during the day to 'just breathe'!
• Eat good quality fats! Omega-3's like salmon, avocado, raw nuts and seeds!
• Short bursts exercise-high intensity training as opposed to hours of cardio!

The master key to reducing belly fat really lies with what you're eating! About 80% of your ability to reduce excess body fat is determined by what you put on your plate, the other 20% is related to exercise and other healthy lifestyle habits like sleep and stress reduction. Here is a quick list to maximize your dietary habits!

• Reduce or eliminate refined sugars-breads, baked goods, chips, cereals, most granola style bars, candy.
• Reduce your intake of fructose or high fructose corn syrup-this is the sugar in energy drinks, infant formulas, fast foods, diet foods, juices, coffee drinks, yogurts, enhanced waters, dried fruits, etc. This might be spiking your blood sugar causing your cortisol to creep up!
• Eat plenty of healthy proteins like grass-fed animals, wild caught fish, and fermented Greek yogurt.
• Greens, greens, greens! Eat your veggies! Include a healthy fat like olive oil or ghee to help with assimilation of nutrients.
• Drink plenty of filtered water-ditch the Gatorade and sugary drinks. Limit alcohol!
• Eat organic, whole, gluten-free grains such as quinoa, rice and oats. Avoid wheat if you have excess belly fat. Modern wheat has the ability to boost blood sugar because of the way it's processed. I'd say avoid it to lose the fat!

Optimizing your daily nutrition can be overwhelming! Metabolic Typing® can solve the mystery of what you should be eating. For more details, I invite you to go to www.connierutledge.com and click on the Metabolic Typing® link and watch a free video explaining why it's important to eat right for you! Let me help you with your nutritional needs. There is truly no one size fits all when it comes to diet. Wishing you success on your healthy journey!



From the Aquatics Department…
Happy summer all members! We have been busier than ever this summer out at the pools. We, the ABAC staff, really appreciate you all sharing our beautiful pools with summer swim programs. We are very passionate about our swim lesson program, as drowning is still the number one killer for children under 5 years old. We strive to strike a balance with the impact to the pools during swim program times.

For example, we have new swim team management on our premises with Puma Swim. The Head Coach and owner of Puma is Jud Clark. He has 16 years experience that he passionately puts into his instruction and practices. He is also a member of ABAC. He is very conscious of the member feel of and sharing the pool with members during practices. At most Puma will use three lanes between the hours of 3:30-5:30pm Monday through Thursday. The only change you will have from this new management of our existing team is they have one more day, and now have Fridays off. If a lane is not needed on a particular day due to the volume of kids practicing, he will use only two lanes. There are no plans for Puma to expand. Our kids now have the opportunity to go out to join Puma at other locations if they want to further their skills in a more competitive environment. It is not the goal of Puma to take over the lap pool but to share it with members and offer valuable instruction to families wanting to make swimming a lifelong sport in their lives. Jud, Liana, and Karmen are all very approachable and so happy to be here at our facility. Please feel free to get to know them.

Currently, due to the high volume of summer swimmers there is a free swim lane taken during the time of Puma's practice as well. This leaves two lanes for lap swimmers between 3:30-5:30pm M-TH. Please take this into consideration when planning your workout. Once the summer season has ended, the free swim lane during those two hours can be eliminated. This is will leave three lanes open for lap swimming during the majority of the year. Four or five lanes will be available on days that swim team has less attendees.

I would also like to express appreciation to all members and families using the pools for respecting and following the rules enforced by the lifeguards. The rules enforced are actually the rules to be followed all year long; they are posted at each pool site. It is only during the summer season though that a lifeguard is on deck enforcing them. Please be mindful that these are only in place for your safety and that of others. I would also like to remind parents that a lifeguard on duty does not replace your own watchful eye on your children. Please always watch carefully after your children in the water. They could be in danger in the blink of an eye. The lifeguards are trained to scan and respond within a 20 second time frame. That's how fast it can happen. This is so important that you will notice drills and practice rescues happening throughout the summer. Please be patient as these take place and do your part by clearing the pool if need be. These drills prepare us to save lives. Again, thank you so much, to all you members who make this facility a wonderful place to come every day.


From the Spa…
Get your feet ready for sandal season with a relaxing pedicure for only $40 or a mini pedicure for $30 for people on the go!



From Kids' Club….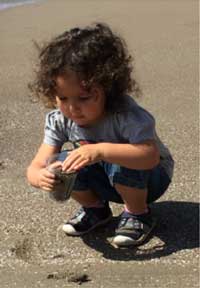 Can you believe it's close to the end of Summer already? Time sure is flying by!
It has been such a great time with all of our friends here in Kids' Club. We will be having an End of Summer Party on Sunday, August 30th from 1:00 to 3:00pm. It's a way to get everyone together and enjoy the friendships that have blossomed this Summer. Please bring your family to join us for a great time. Sign up at the Kids' Club desk, front desk, or email [email protected]. It's definitely going to be a fun time!

There are a few reminders for parents. Please try to take a peek in the lost and found for belongings left behind. There are a lot of cool things forgotten and we want you to have them back. Also, please keep an eye on the clipboard to make sure that you are up to date with your pre-paid cards. That really helps out a lot and guarantees that you are getting the discounted rate for your visits as well. Thank you for all that you do to make Kids' Club so amazing. As always, please feel free to email questions, comments, or concerns to [email protected].

And now it is time to introduce the Kid of the Month for August. A big congratulations to Noralina Thomas! She brightens up Kids' Club whenever she comes in for both friends and staff alike. She is really a joy to be around - everyone would agree. Her sweet little voice and creative imagination turns simple toys into a magical princess castle.



From our Cancer Well-Fit program…
We want to sincerely thank you, our members, for your warm-hearted and generous support of our ongoing Cancer Well-fit Program. We know there may be times that pose inconveniences in accommodating the small group format in serving these patients in the pool or weight/cardio rooms, and we thank you for your patience and allowance. We also thank you for your direct cash donations to the program, and/or donation of goods or services to the Spring Silent Auction -- and your bids and purchases from that auction which raised over $5,000!

This program helps assist individuals from all walks of life to steady themselves through the torrent of cancer treatment, weakness, financial strain, family strain and more. Providing our beautiful environment in which they can come for healing, feelings of wellness and strength-building goes beyond what their grateful comments about The Avila Bay Athletic Club can express.

Thank you for being part of our proud family in offering this no-cost program to those in great need. Donation envelopes are always available in the lobby or a continuous monthly donation can be added to the house account – all are tax deductible.


Calling all Photographers!
The Cancer Well-fit Program will also be creating and selling photo greeting cards at the Avila Bay Athletic Club & Spa.

We are looking for your beautiful photos that you (or if you know anyone) have taken and would donate them to the program. All the sales of the cards will go to the Cancer Well-fit Program. Cancer Well-fit is a 10 week free exercise and wellness program for cancer patients within their first year of treatment. They meet at the club and work with our trainers certified to help cancer patients. For more information about the Cancer Well-fit Program or to donate your favorite photo, contact: Amy Kueffler: 805-459-9786.

Gratefully,
Cancer Well-fit Team
{Kate, Clara, & Jan }