Holiday Hours
Easter Sunday, April 21
10 am – 3 pm
Kids' Club closed
No tennis clinics
Oasis Grille open 10am – 2 pm
Ready, Set, Go!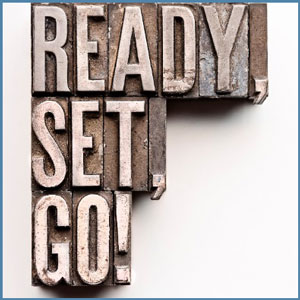 April 6th 9am-3pm
$79 members, $99 non members
YOU DON'T WANT TO MISS THIS! Ready your fitness by learning easy routines that will fire up your metabolism, improve muscle strength, flexibility, and balance all in record time! Set your nutrition with an easy to follow plan and get your mind to stop struggling with your health. This event will inspire and motivate you to Go on many levels. Not only will you be inspired to make small changes during our event, you will also get a month of accountability to help turn them into habits for life. Lunch is included. Dress in your workout wear and expect a fun day!



Club Updates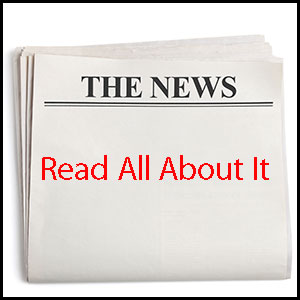 A pipe burst pipe in the wall of the adult women's shower area which caused extensive damage. We are still cleaning it up, and assessing what the next phase of the project will entail. We anticipate the rebuild to take quite a while, and will keep you updated as we know more. Thank you for your patience.
We have a lot going on in tennis the next two months, so please look for a separate tennis newsletter email this week.
Your belongings should always be locked while not in use, in the secure lockers we provide, including while you take a shower. Please do not leave anything unattended in any area of the club. We cannot be responsible for lost items.
Club hours are posted at the front door, on our website, and on our incoming phone message. Summer hours will start on Memorial Day Weekend. The current fall/winter/spring hours are:
Monday-Thursday 5:30 am – 9 pm Friday 5:30 am-8pm Sat 7am – 8pm Sun 8 am-8 pm
New Cancellation Policy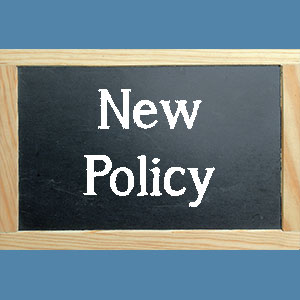 Beginning May 1, members will be asked to give a 30 day notice for a cancellation or downgrade of membership. The previous policy included a grace period that required notice to be given by the 20th of the month. We will now be on a flat 30 day notice. For example, if you submit the form on the 15th of a month, it will be effective on the 15th of the next month. This revised policy will keep those who notify us toward the end of the month from having to wait more than 30 days for their change to take effect.


Pancake Breakfast Easter Egg Hunt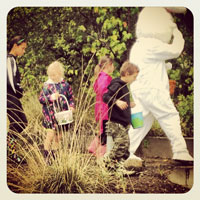 Sat April 20
10-11:15am Pancake Breakfast & Games
11:15-11:30am Egg Hunt
10-11:30 Easter Bunny Visit
Our annual party includes our first ever pancake breakfast! Breakfast is $12 for adults / $7 for kids under 12, and includes pancakes, eggs, and bacon. The party is free. Wear your Sunday best and bring a basket for egg hunting!


ABAC Club Green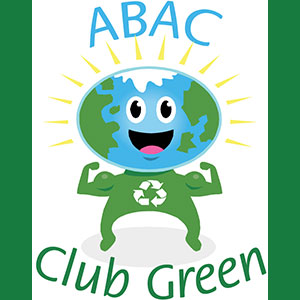 ABAC continues our commitment to reducing our carbon footprint wherever possible with brand new eco-friendly stationary bikes for the cardio room! It is very exciting to be on the cutting edge of clubs that are investing in this new equipment technology. Put energy back into the grid with your exercise! These two new recumbent and one upright bikes will be here in time for Earth Day, so look for the sleek new equipment to try out soon! ABAC is now using compostable straws in the Oasis Grille, and will have only the cup lids to replace in order to have all biodegradable disposable goods. This has been a goal of ours for a long time.


Congratulations To Employee Of The Month Mike Trujillo!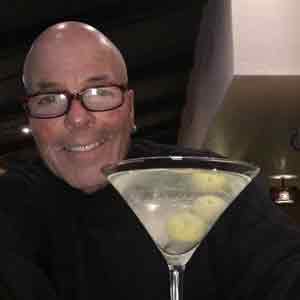 Mike has been with ABAC for over 10 years and is a super fun fixture here! You will see him training in the wee hours of the morning with a bright smile on his face! He loves working here for the employees and their friendship and the connections he has made over the years. Mike loves to travel and you will often hear him talking about his many adventures. Mike is part Native American – something you may not have known! He has gone above and beyond with his cleaning skills lately, and we want to give him a special thank you. Congratulations Mike! 



Refer A Friend And Receive A $100 Cafe Roma Gift Card!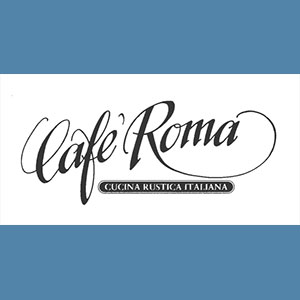 The fabulous Italian restaurant is located in the historic Railroad Square of San Luis Obispo, and has been a fixture of SLO since 1980. Café Roma features indoor and outdoor dining for your enjoyment.

We are proud to offer this fun incentive to members for helping someone else experience an awesome membership at ABAC. Membership staff can be reached by phone to help you anytime at 805-595-7600 ext: 105




My Zone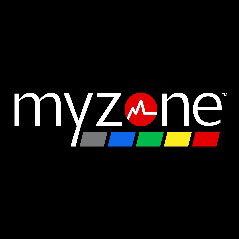 We're wrapping up our March MyZone MEPS Madness challenge! We had almost 30 people participate in this challenge—the most we've ever had! Our drawing for a $100 gift card will be held on April 3rd at noon in the lobby.

If you missed this challenge, don't worry! We'll have more. Also, there are occasional prizes just for wearing your MyZone belt in our group classes! Most of all, the biggest return on your investment is better health and fitness for yourself. If you haven't gotten a MyZone belt yet, we have them available at the front desk.
ABAC Summer Blast!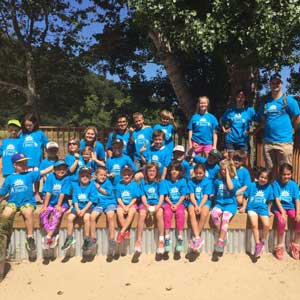 One Week Sessions
June 11th – August 6th
9 am – 3 pm

Looking for a fun and safe place for your kids to hang out this summer?

Register for ABAC's Kid's Summer Blast! ABAC Kids' Summer Blast is an activity based week that will keep your child moving and excited! Visit our website or front desk to receive a registration packet! Contact Travis Hawley at 805-595-7600 ex. 113 with any questions.
Click Here For The Event Flyer


Spa News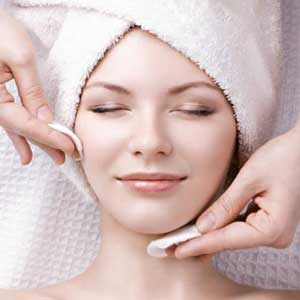 Avila Bay Athletic Club & Spa would like to introduce Christi "skin" Tone, our new Aesthetician /Skin Fit Specialist.
With a degree in Nutritional Science along with 16 years of experience, Christi enjoys offering spa guests the ultimate pampering with relaxation along with special attention to meeting individual skincare needs and educating them on their home care regimen. She also specializes in all areas of body waxing.
We encourage you to setup a spa appointment with her for some thorough " Spring Cleaning ".


Fitness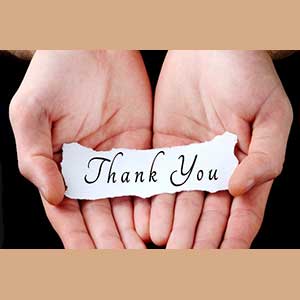 Letter of Gratitude
Recently my daughter went through a big health scare and when big things in life happen your perspective usually changes. You really think about the people and things in your life that you truly care deeply about. I found myself reflecting on the incredible support I received from not only ABAC staff but members as well. From the many phone calls, texts and flowers to the visits, prayers and well wishes. What an incredible blessing it is to have a job I truly love and to be able to work with such incredible people like all of you! What an amazing family we have here at ABAC! I see you all caring for one another and lifting each other up on a regular basis. I believe in my heart that living a healthy lifestyle brings this type of behavior to the forefront and that is why we can all inspire and motivate each other. Thank you so much for allowing me to have that time with my daughter. I am happy to be back and she is making a speedy recovery and will be teaching swim lessons at ABAC again soon!
-Kristin Alexander, Fitness Director



Pickleball At ABAC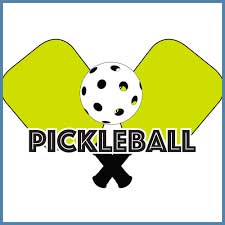 Inaugural Event!
Sat, April 6
3-6 pm

We are partnering with Totalpickleball.com to bring our members an educational and fun first ABAC pickleball experience with prizes, meeting new friends, and learning the game that is taking the world by storm. Open to all members. Please sign-up in the tower. Future pickleball events will require participants to have a full tennis membership.


Introductory Seminar and QiGong Class
Sunday April 7th 1-4pm
$25 for member and $40 for non member
The gentle, life enhancing movements and breathing exercises of Qigong are surprisingly effective and universally supportive for all levels of strength, endurance and flexibility. 


Swimming Pool Etiquette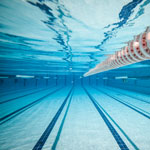 It's Spring Break time! That means there are lots of activities going on at the club, and summer is just around the corner! As our weather gets warmer and more people will be coming to swim, please remember that our pool is a shared resource. Here are some general swimming etiquette rules that will help everyone get along and enjoy their time at the club:
Share lanes or circle swim when necessary. If someone is already in a lane, let them know that you will be sharing the lane with them BEFORE jumping in.
If all lanes are full, please look around to make sure no one else has been "in line" waiting for a lane to open up before you jump in a spot that opens up.
If you have been swimming for over 30 minutes and notice all lanes are full, be sure to check if people are waiting and let them have a turn to enjoy the water.


Swim Programs For Kids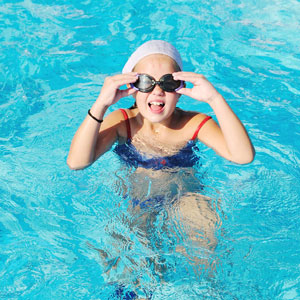 Mermaid University: This is a fun experience where kids will swim and play with mermaid tails! Our next session is April 22, 24, and 26. Sign-ups must be completed by April 8th so that we have time to order the color and size tail your child needs.
Junior Guard Training Camp: Get your kids in shape for the Junior Guard programs at our local beaches! We'll have a Level 1 Camp from April 9 – April 20, and a Level 2 Camp from April 23 – May 4. The sessions are on Tuesdays and Thursdays from 3:45 – 5:15, and on Saturdays from 9 – Noon
After School Swim Academy: Our After-School Swim Academy will be back on Tuesdays and Thursdays. Session 1 is April 2, 4, 9, and 11. Session 2 is April 16, 18, 23, and 25. Spots are available between 4:00 – 6:00pm
Contact Mitch in our Aquatics Department for more info on any of these fun programs!

 
Hike Huasna Hills
Thursday April 11th
4pm

Hike the Huasna Hills
Join us as we hike on Kate Wel's property in the beautiful Huasna area. We should see some beautiful wildflowers and maybe some wildlife! This hike is about 6 miles round trip.
For more information and to sign up contact Amy in membership. 805-595-7600 ext: 105



Cancer Well-fit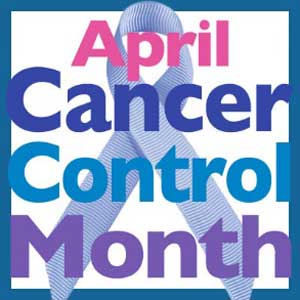 April is National Cancer Control Month which highlights that prevention and care every day of the year is important. We are reminded that one of the most potent cancer fighting weapons is exercise. It helps lower blood estrogen (lowering a woman's breast cancer risk) and reduces other cancer-growth factors such as insulin. Exercise can reduce the risk of developing breast cancer by 25 percent, studies now confirm and there is abundant evidence that exercise and eating healthfully can prevent people from getting various other types of cancer.
We are grateful to have Cancer Well-fit, our in house non-profit wellness program for cancer patients, continue to strengthen people mentally and physically on their cancer journey. Our appreciation goes out to all of you club and community members who attended our recent club gathering to raise awareness and funds for this program -- donating your time, your attention, and your money to help others. Thank you to each of you, and to the caring ladies at "Girls Going Greater" who organized this event!!
Gratefully,
Cancer Well-fit Staff