2018 Cancer Well-fit Fundraiser
Sat, April 28
Tennis Tournament 8-4
Happy Hour & Raffle Drawing 4-6

Everyone is invited to happy hour with live music. Come enjoy your club!
Entry forms in the lobby or contact Mike Marquez to play in the tennis tournament!
$1 Raffle tickets are on sale now at the front desk for 3 Gift Card Packages valued at $750, $500, and $250!
Added incentive - if you sell (or buy) 30 raffle tickets and donate a $20+ gift card from any local business or restaurant, you will receive an extra raffle ticket in the drawing! The more raffle tickets you sell (or buy) the better your chances to win. You do not need to be present to win.
This fun promotional event is to raise money for our non-profit Cancer Well-fit Program, which continues to serve cancer survivors in our community through its 10-week no cost exercise program. We are celebrating our 10th year at the club!
Thanks for helping!
MyZone Update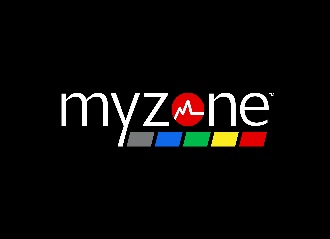 Look for information in the club about the upcoming Worldwide MyZone Challenge to support Augie's Quest to fight ALS. This challenge will be unique; in that, clubs around the world will be participating. There will be $50,000 worth of prizes to be won. We want our club to show its support in fighting this horrible disease, so please plan to join the challenge that runs from May 1 to June 18.
Congratulations to everyone who participated in the March Member MyZone Challenge! It was a lot of fun, and hopefully many of you were motivated to push yourselves a little further than you otherwise might have.

We've had over 50 people make MyZone a part of their workout routine in the first month we've had it! Remember: if you bought your MyZone belt at the front desk, you'll get a $10 account credit each month from March through August when you earn at least 1300 MEPS. Even if you didn't get your belt in March, you are still eligible for the remaining months! We're here to help you get it set up and show you how to use it as well.

Also, since we launched MyZone, we've had a few common questions and observations. If you don't find your question answered here or in the FAQ document you received when you received your belt, you can contact Mitch for more help:
I think mine is broken; I'm exercising hard and I can only get to the blue or green zone. This has been a common observation at the beginning of using the belt. It most likely isn't broken—getting to the yellow and red zones is just hard and may actually take more activity than you are used to. Also, try different exercises! You'll find that when you do the same routine every day, your body becomes accustomed to it and doesn't work quite as hard as you think. If you are on heart medication, please contact your doctor about your exercise and maximum heart rate. If necessary, we can lower the maximum heart rate setting for you.
How come my MyZone belt and my <fitbit,> show different heart rates? Different devices from different vendors measure your heart rate in different ways. Also, each of them may have different methods for determining your maximum heart rate. Because of this, you will see differences between different devices and apps. The MyZone belt starts with a calculation to figure out your maximum heart rate, but then as you use it more, it will adjust your maximum heart rate if necessary.</fitbit,>
I don't want my name to show up on the monitors. Can I turn it off? There are two options for this. The first, and easiest, is to configure a nickname on your app. Your nickname is what is displayed on the screens. If you still don't want your tile to show up on the monitors, contact Mitch and he can turn it off for you.
Why doesn't the app seem to work on my iPad? We recently found out that iPads technically are not supported. MyZone is aware of the issue and said that older versions (iPad1 and iPad2, in particular) will have issues with connecting to the belt. Many newer models of iPad from the past 2 or 3 years running the latest IOS, though, have not experienced issues.

Got other feedback or questions about our MyZone deployment? Let us know! Our goal is to make this a fun tool you can use to keep you motivated and to get even more out of your exercise!



Congratulations to Our New Members of the Month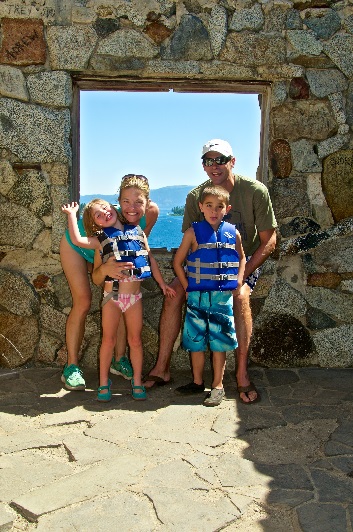 THE LINKUGEL FAMILY
The Linkugel Family have been members for two and half years. Eric and Maren have lived in the area about 15 years, with Eric a bit longer as he is a Cal Poly graduate who got lucky enough to stick around after college! Eric loves to use the club to swim and both Eric and Maren use the gym pretty regularly. You may have seen Maren on the tennis courts lately as well! They love Kids' Club and all the family-friendly special events throughout the year (Halloween, Mother's Day Brunch, Parents Night Out, Easter Egg Hunt) As a family they spend a lot of time outside, biking, camping, going to the beach, hiking and watching their kids grow up way too fast! Congratulations! We are so happy to have your family as a part of our club family!




Congratulations to Sara Gallon, for being our new Employee of the Month!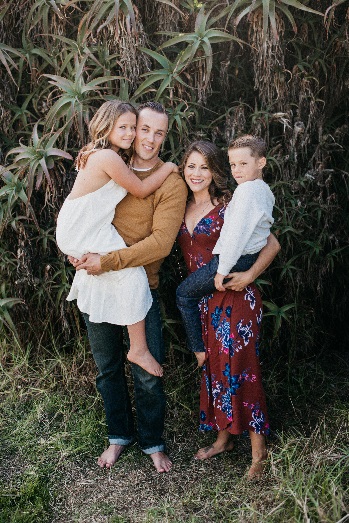 Sara Gallon
Sara has been working as a fitness instructor for Avila Bay Athletic Club since 2013. She loves how the members are genuinely kind, happy, and not afraid to work hard! The staff/colleagues are friendly and willing to work together and of course the beautiful grounds of ABAC certainly help create an enjoyable work environment.
Time outside the club is spent with her kids and husband. In the winter it's great to sneak in as many snowboarding trips as they can and the rest of the year they can be found at the beach enjoying the surf, tide pools, hiking, and biking trails. Sara is also in graduate school, studying full time to become a Speech and Language Pathologist, so less of the fun outdoorsy stuff happening these days!
She went to Cal Poly, but moved back to the area with her family in 2009, so she has been here nine years.
Sara's husband is a New Zealander named Carl, and they met while snowboarding in New Zealand! They have two children: daughter Mattea is 11 years old and son Micah is 9 years old, and they have a furry boy named Boo, their labradoodle who is 3. Thanks for being an outstanding employee Sara!



Pecho Coast and Rattlesnake Canyon Trail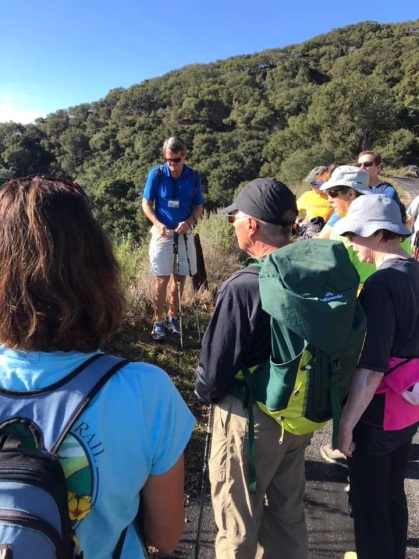 Saturday, April 14th
8:45 a.m. - 2 p.m.

Join us on this intermediate level, 8 mile hike up the Pecho Coast Trail.
Bring a lunch, water, and wear good footwear. You'll see amazing coastal views and beautiful springtime flowers!
This is a docent led, private hike so please reserve your spot. Contact Amy at membership for more information.805-5957600 ext: 105

https://www.pge.com/en_US/residential/in-your-community/local-environment/diablo-canyon-trails/pecho-coast-trail.page



Evening Hike at Pismo Preserve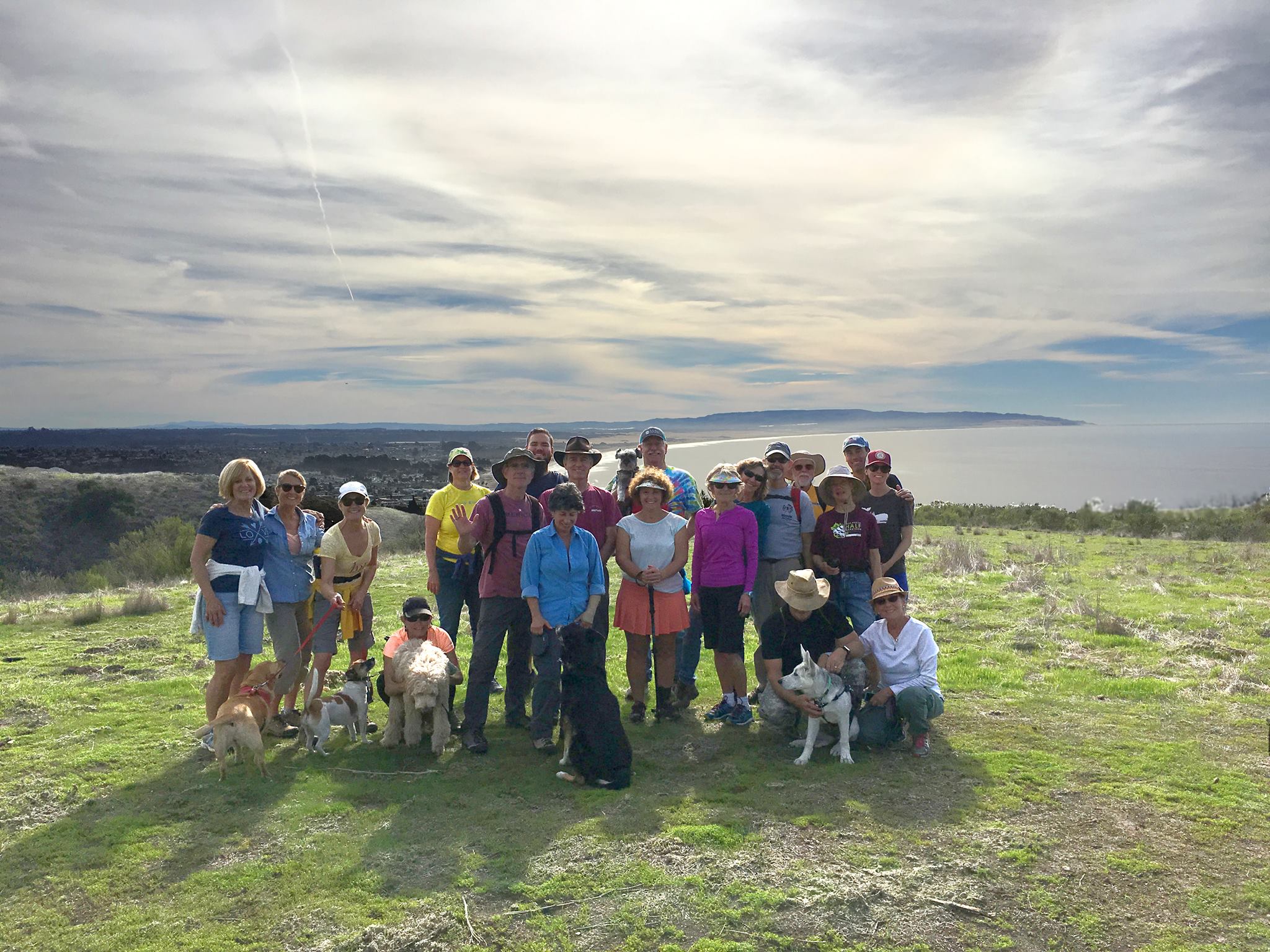 Friday, April 6, 2018
4:30p.m. – 6:30 p.m.
Join us on this advanced level 5 mile hike. Since Pismo Preserve is not yet open to the public, this is a private, docent-led tour.
Bring good footwear, water and snack to share.This hike fills up fast, so please call to reserve your spot. Contact Amy at membership for more information: 805-595-7600 ext: 105



ABAC Wine Club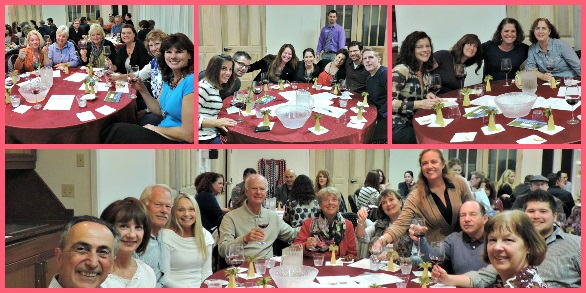 Join us every third Friday for a night of Great Wines & Good Times!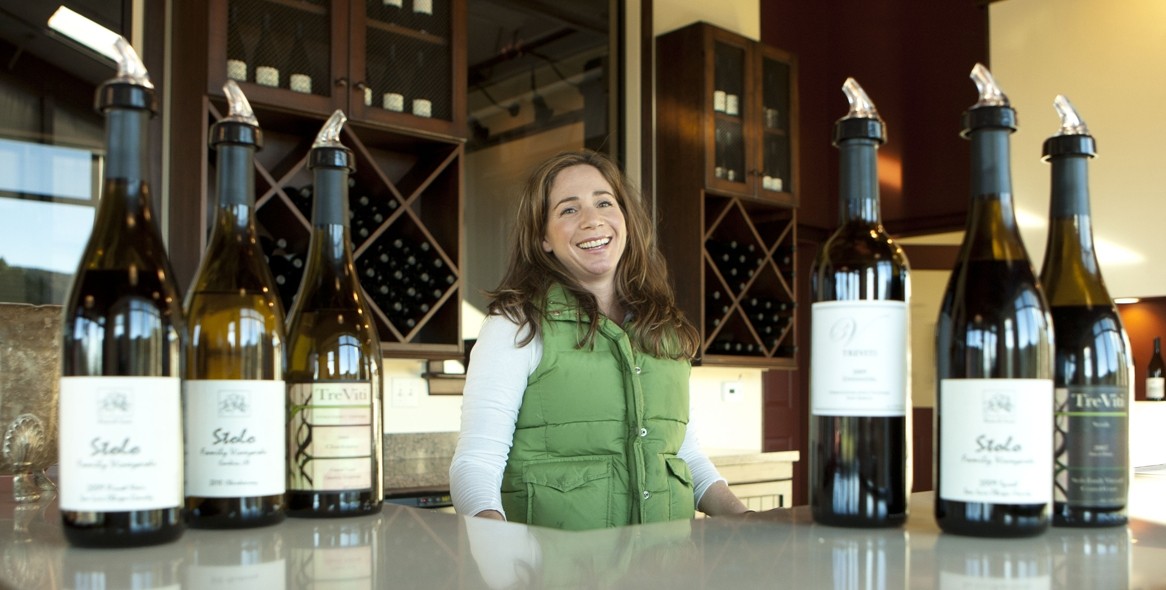 I'm excited to have Maria Stolo Bennetti, General Manager of Stolo Family Wines! This month we are meeting April 20, from 6-7:30! As always we will have wonderful Hors d' ouerves prepared by the Oasis Grille staff. The event is $20 with RSVP and $25 at the door. Non-Members are welcome but be sure to reserve your spot as they are going fast! Child care is also FREE with reservation. Questions? Contact Travis Hawley at [email protected]


Summer Blast!
Looking for a fun and safe place for your kids to hang out this summer?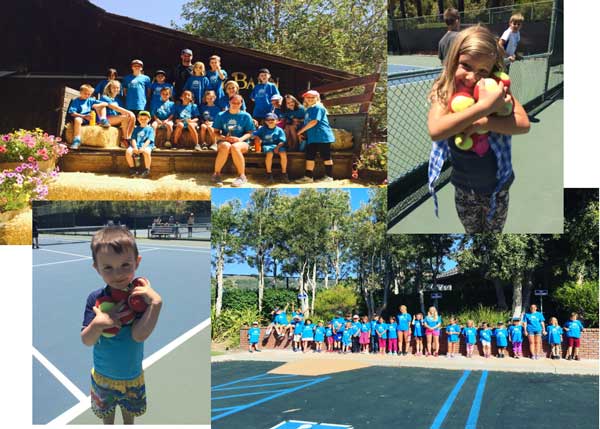 Register for ABAC's Kid's Summer Blast! Last summer was the best we've ever had, with a great turnout of enthusiastic and fun-loving kids. ABAC Kids' Summer Blast is an activity based week that will keep your child moving and excited! Each week includes tennis instruction, swim instruction and games, specific art projects, instructional hands on gardening and cooking, educational nature walks, soccer, kids' fitness, Kempo, obstacle courses, and a weekly walk to the Avila Barn. One week sessions run from June 11th until August 6th. The program takes place Monday through Friday from 9 am to 3 pm. Visit our website or front desk to receive a registration packet! Questions? Contact Travis Hawley at 805-595-7600 ex. 113


Special Events At The Club
Summer is here and that means it's PARTY TIME!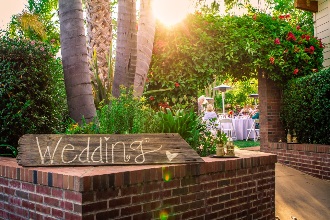 The Avila Bay Athletic Club & Spa is the perfect venue for any special occasion! Our mission at the Avila Bay Club & Spa is to ensure your happiness and satisfaction with the planning and implementation of your event. We tailor each and every event to result in a day (or evening) that is enjoyable and stress-free, and one that creates a beautiful lasting memory for yourself, your family, and your friends. You will find our staff to be personable and experienced. Attention to detail and superb service are our specialties. Our skilled and accomplished Oasis Grille team is always eager to please, offering the convenience of on-site catering and a wide variety of delicious menu/banquet choices. The Avila Bay Club & Spa is the ideal site for a memorable celebration. Questions? Please contact Travis Hawley at 805-595-7600 ext 113 or [email protected]



Spa Department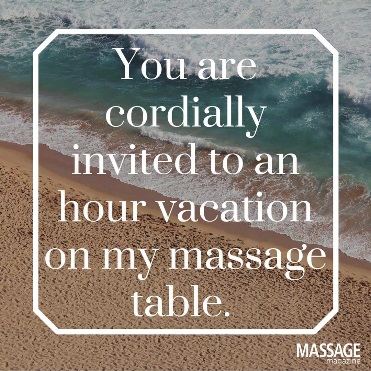 It's Spring... You deserve to relax and rejuvenate at the Spa!

We offer a heated massage table and hot steamed towels for your feet. It feels amazing. We have nine talented massage therapists that have many hours of training in Deep Tissue, Cranial Sacral, Hot Stone and many other modalities. Any questions or for information please email [email protected].



FITNESS DEPARTMENT
Drop 2 Sizes in 8 Weeks!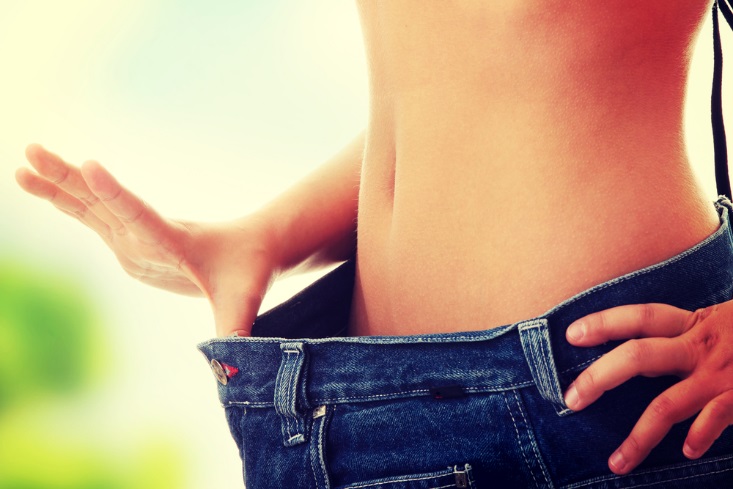 FREE CHALLENGE!
Drop 2 Sizes in 8 Weeks!
Just in time for Summer!
This will be the only time this program is offered for FREE! Limited Space Available – sign up today at the front Desk
NUTRITION GUIDANCE
Learn why when and what you eat beyond calories.
WORKOUT SUGGESTIONS
Get out of your rut and try something new – your body will thank you for it!
WEEKLY ACCOUNTABILITY MEETINGS
Proven to give you better results when you commit and consistently check in with a coach.



TENNIS UPDATES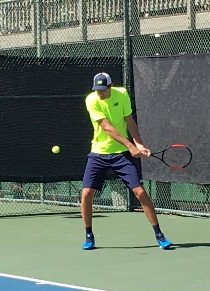 Tips for April 2018:

1. How to elongate forehand, flow and hit the ball. It doesn't get much better than Wayne Bryan. Must watch.

2. We have some phenomenal junior tennis players at Avila Bay Athletic Club & Spa. They are motivated and really eager to get better. Tennis Warehouse sells a cool book that parents might be interested in reading. It is titled "Raising Your Child To Be A Champion in Athletics, Arts, and Academics" and sells for $19.95.

http://www.tenniswarehouse.com/Raising_Your_Child_To_Be_A_Champion/descpageWAYNE-FORMULA.html

3.. Cancer Well Fit Tennis Tournament ..... April 28 -29, 2018
We have Los Posas Country Club entering 20 players into tournament which should be a real treat. We have a few spots left for this sure to be fun day! (pdf flyer)

4. New Balance event video with Tennis Warehouse and Avila Bay Club members. Look for footage shot at Avila Bay Club to be used for national commercial during the US Open.

New Balance Event/MyUTR #GetRated from Mike Marquez on Vimeo.
5. Keep an eye out for the award winning documentary titled Love Means Zero which was produced by tennis director Michael Marquez's good friend Anne White, director of tennis at Beverly Hills Tennis Club. The documentary will be released worldwide on Showtime during Wimbledon Tennis Championships on July 2 -15.
Trailer:
Snippet:
6.
April 2018 Tennis Ticket
Aquatics Update

March was a busy month for Aquatics at the club! We had two junior guard training camps, a stroke workshop, and I have been busy in the process of hiring new lifeguards and swim instructors for our summer! I'm looking forward to the warm days and fun activities around the pool deck. In April, keep an eye out for a margarita tasting event! I've been working with Chef Brian to come up with some tasty margarita recipes that you can enjoy while sitting under an umbrella in the sun next to our beautiful pools!

We also have a few aquatics programs this month:
Parent & Me Swim Class: Starts April 9. Learn how to help your baby or toddler between the ages of 6 months and 2 ½ years get more comfortable in the water. Studies have shown that babies who learn to swim early have better motor coordination skills. This class includes 4 sessions on Mondays and Fridays at 11:30 – Noon
After School Swim Academy: Starts April 10 and 24. Our popular 4-pack session of lessons is back in April! This will be the last time we offer it before summer. Lessons are offered on Tuesdays and Thursdays between 4-6pm with no more than 2 children per lesson.
SWIM TIP: Having trouble with flip turns? The key is to get your feet to go directly over your head so that you can push straight off the wall. One of the most common problems people have is that they twist when they do a flip turn and end up pushing off from the wall crooked or at an angle. Try swimming freestyle right down the center of the lane (assuming you are not sharing the lane with someone else!). Make sure your body is lined up with the black line on the bottom. Every 5th or 6th stroke, do a summersault and see if you can end up with your body lined up with the black tile line on the bottom. This is a good way to give yourself feedback and find out if your body is twisting during your turn or not. When flipping, your core muscles should do a good portion of the work to get your feet over your head.