TRIBE Team Training
When you join a TRIBE Team, you commit to your fitness, your goals and your Team. You are part of a Team who will train, motivate and succeed together for six weeks. Your TRIBE Coach adapts each exercise to suit all fitness levels, from beginner to athlete. TRIBE Team Training™ creates community, fosters accountability and delivers RESULTS!
ONE UNIT. ONE TEAM. ONE TRIBE.
Ready to Find Your Tribe?
TribeFIT
TribeFIT is a high-intensity dynamic team training workout that is scientifically designed to make you fitter, faster and stronger. TribeFIT demands it all, so bring your "A" game!
TribeLIFE
TribeLIFE is a fun, high energy, low-impact workout that will improve total body strength, fitness and cardiovascular health in a revitalizing team setting.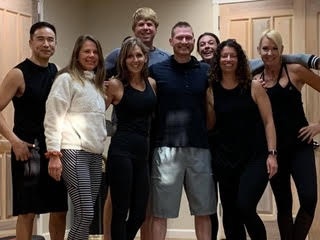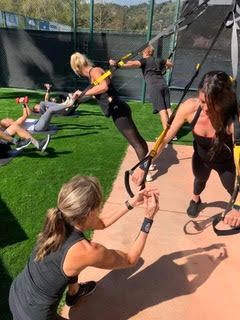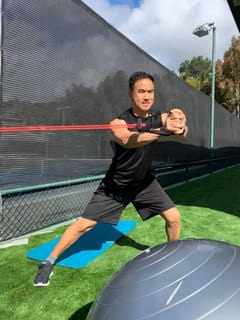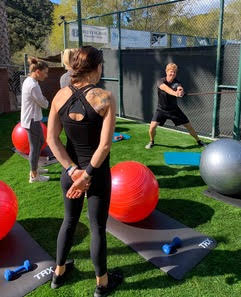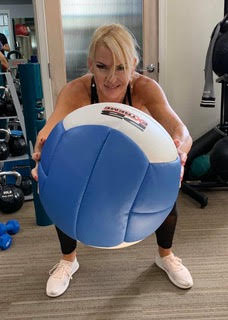 FAQ
How is it different from group fitness?
TRIBE sessions are smaller in size than group fitness classes. TRIBE is scientifically proven programming, with a commitment of two sessions per week for six weeks, pre and post-assessments and RESULTS!
What is a season and why do I have to commit?
TRIBE offers back to back seasons throughout the year. Each season begins with a free Trial Week so potential new team members can check out the workouts. The subsequent six weeks consist of twice-weekly progressive workouts.
How do I register for the season?
Register by the first session of each season via the app, website or in person at the Service Desk.
Are drop-ins allowed?
No.
Are makeups allowed?
You can make up a missed session WITHIN the same week by having your coach set you up in another team for one workout or by contacting a coach you know and ask if you can attend a session to makeup.
Can I join mid-season?
Only with Coach approval.
Can non–members join?
Yes!
Pricing
All formats are twice a week for 6 weeks. $240 for Members and $360 for Non-members.