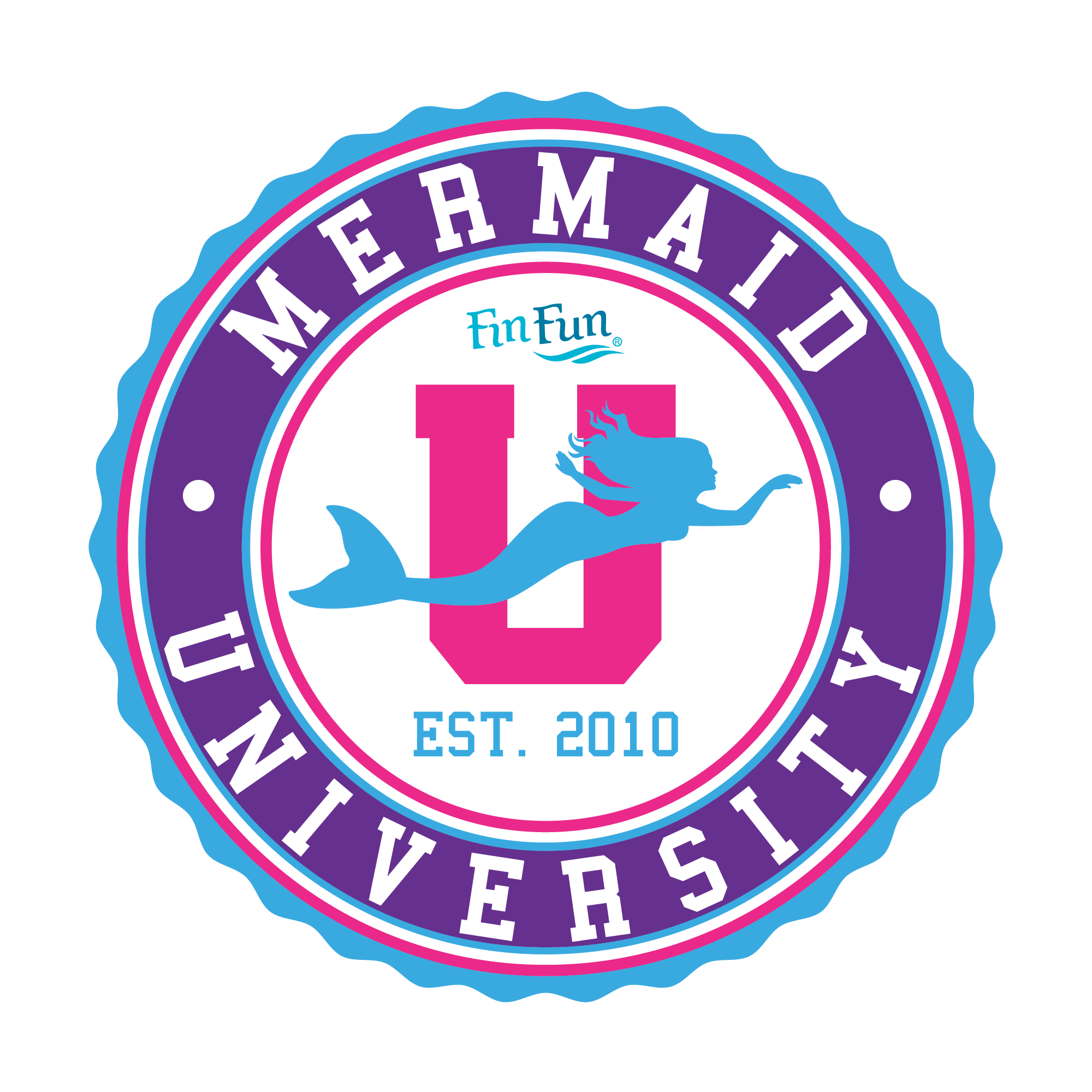 Let your children experience the fun and adventure of swimming like a mermaid! In this special class, kids will swim, spin, and play all while wearing colorful mermaid tails. They'll play underwater games, have races, and get great exercise at the same time! Please be aware that this experience is NOT swim lessons, and is intended for kids who are competent swimmers. They should be at least at Level 5 as described on our swim lesson page. All children will be tested for swim skills and ability at the beginning of the Mermaid University experience.
The Mermaid University tuition INCLUDES a high-quality mermaid tail and monofin that your child can keep at the end of the experience. The colors on the tails have an unforgettable, three-dimensional look—especially when wet! The fabric tails are made of premium swimsuit fabric that stretches four ways for a comfortable mermaid experience. Plus, they're fade-resistant to sun, chlorine, and saltwater exposure. They can even be washed on the cold, gentle cycle—then hung or laid flat to dry!
If your child has their own Mermaid tail already, they are welcome to bring it and participate
Cost:
With Tail: $110 members; $130 non-members. (Premium colors $15 extra; adult sizes $10 extra)
Bring your Own Tail: $40 members / $60 non-members

E-mail our Aquatics Director to sign up and specify your fin color and size!
Standard Tail Colors : Included with Class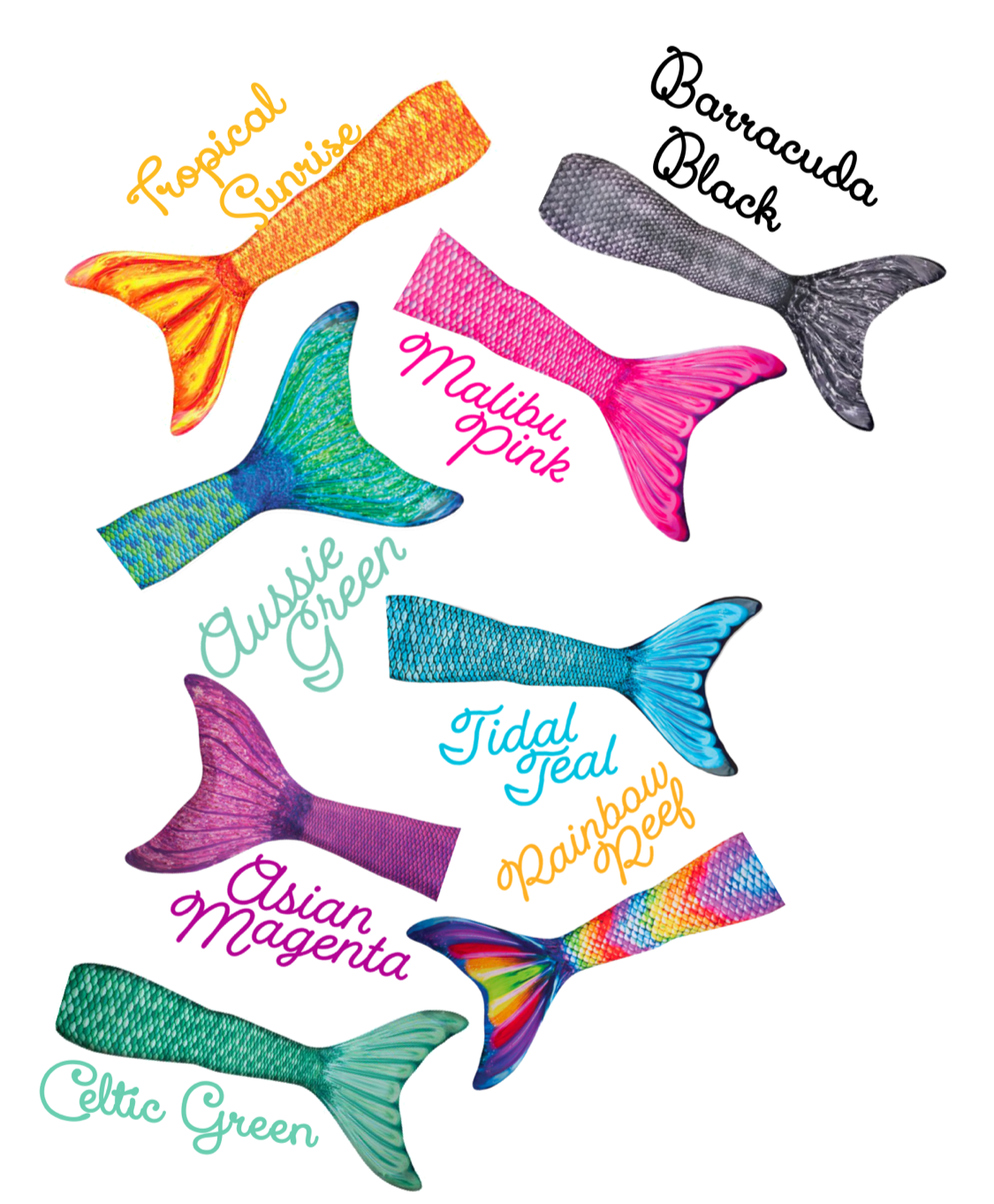 Premium Tail Colors: $15 Extra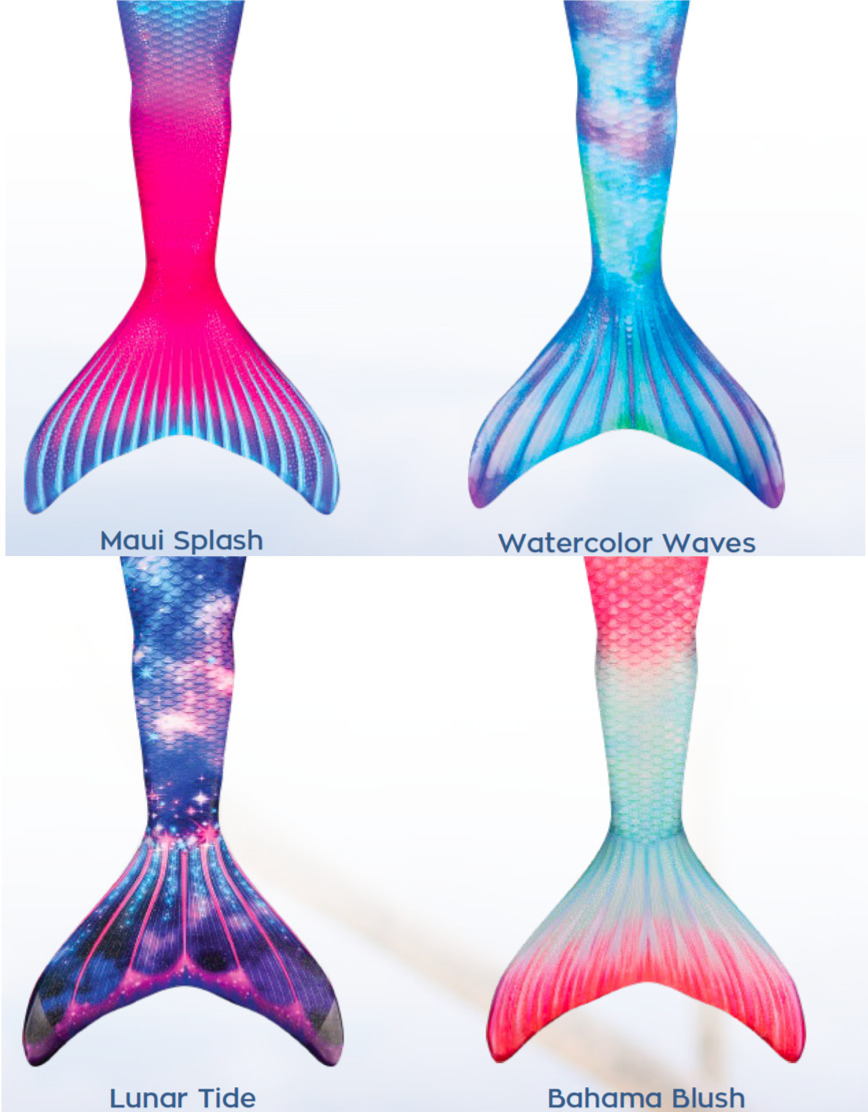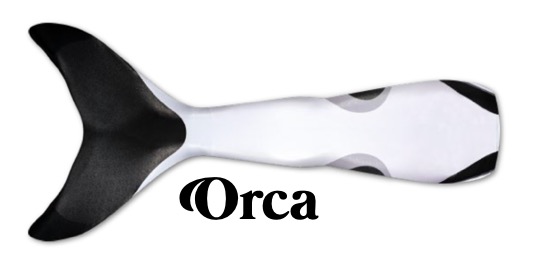 Size Chart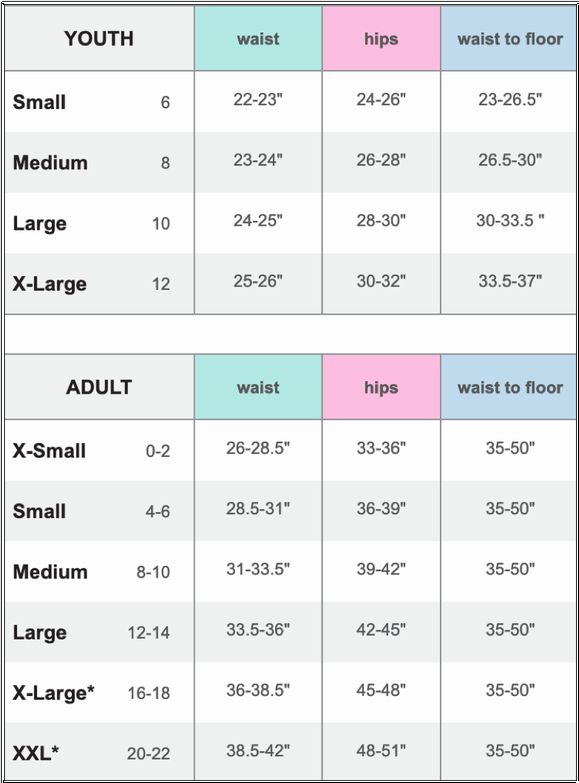 Adult Size Fins are extra $10